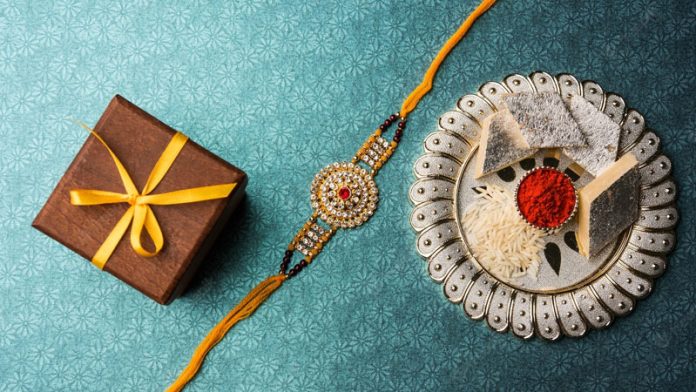 Happiness, this one word, is emphatic enough to fetch a smile on anyone's face. And how can you bring that smile and joy? Well, the answer is a five-letter word – Gifts. Yes, gifts, I mean who doesn't like gifts! Just think, when you are sad, happy, tensed, or super excited, and at that exact moment you get a gift from someone close to you, what happens next? Your joy multiplies threefold, isn't it? Such is the power of gifting. Well, let's move on to today's topic of discussion, i.e. Raksha Bandhan, which is just around the corner and for a brother, it's pretty challenging to choose rakhi gifts for his sister that can revive an enchanting smile on her face. So, knowing how to pick the best rakhi gifts for sister is our immediate concern to be addressed first.
What Is Raksha Bandhan?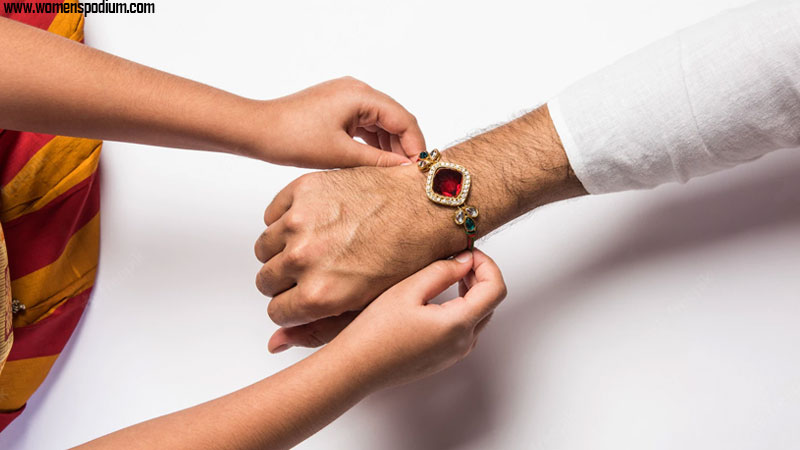 Rakhi or Raksha Bandhan is a Hindu festival defining love and close-knit sibling bonds. To celebrate the bond of love and affection, a sister ties a thread known as Rakhi on her brother's wrist, and he gives her gifts and promises to support her, to protect her dignity and self-respect. When gifts are involved, they make this pious festival more significant because it gives a chance to the brothers to brainstorm to know their sister's likes and dislikes, further allowing them to know their sister thoroughly.
Rakhi Gifts For Sister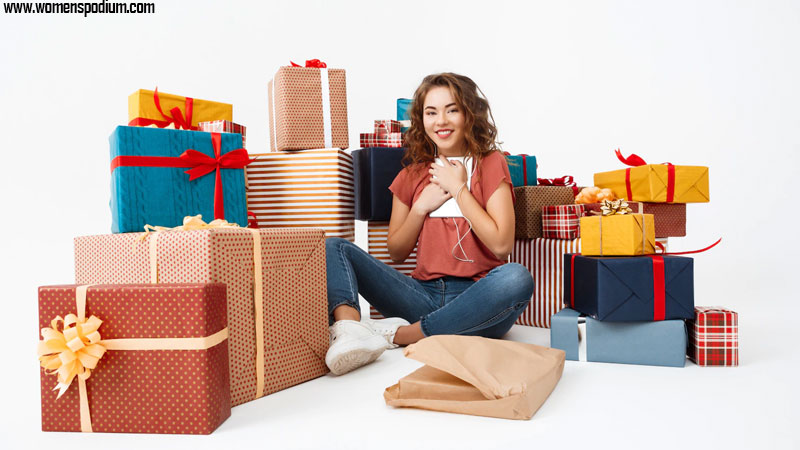 Being women, I know what we like, so let me help you pick some unique rakhi gifts for your sister. Gifts are tokens of love, and they could be costly, pocket friendly; all that matters is they should show your concern and care. Let's begin the quest for rakhi gifts for sisters.
1. Perfumes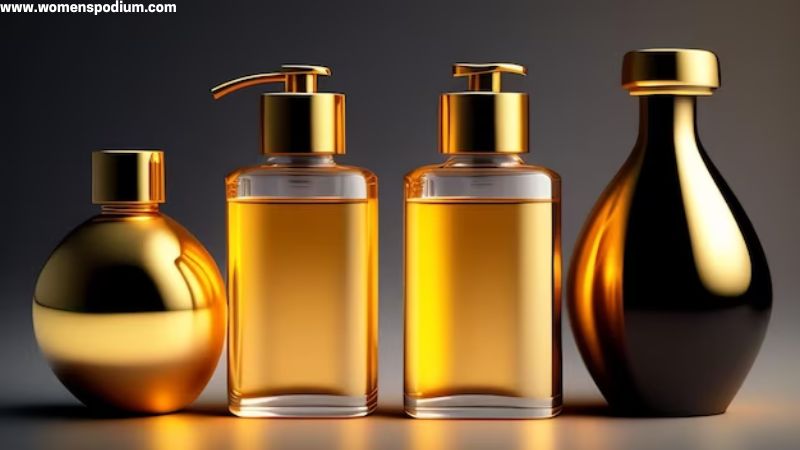 Perfumes make wonderful Raki gifts for sisters. If you say this is a very common gift item, I'd say it will never get outdated. Everyone holds a special scent close to their heart. It is because through fragrances we associate beautiful memories unconsciously as well. You can choose from categories like; floral scent if she loves fresh and feminine scents or oriental scent if wears bold and mysterious fragrances. This is one of the most preferred gifts for women in their 20s. You can choose whatever, it all depends on your sister's preferences.
2. Makeup Organizer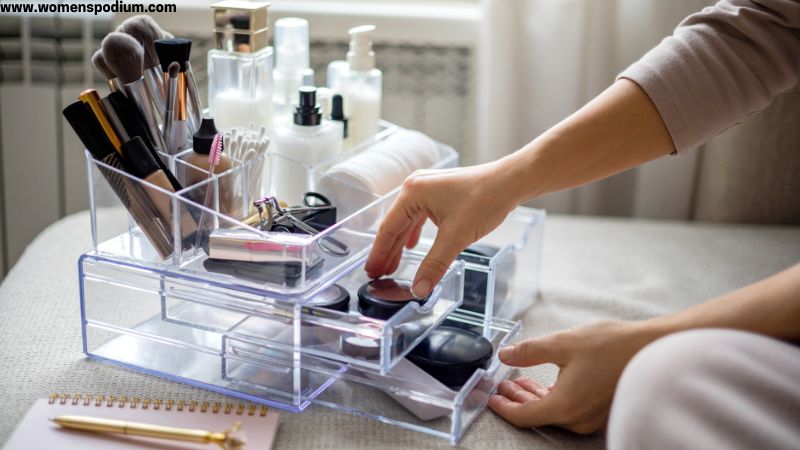 Isn't a makeup organizer the best gift idea for sisters who love cosmetics? Depending on her makeup collection and storage preferences, you can choose either a portable cosmetic bag or a spacious makeup train case for convenient storage. Or you can go for a countertop wall-mounted makeup organizer which is space-effective and cute as well. A funny card to annoy her would be a good choice with this gift to create some laughter and tease your sister just like you always do!
3. Daily Planner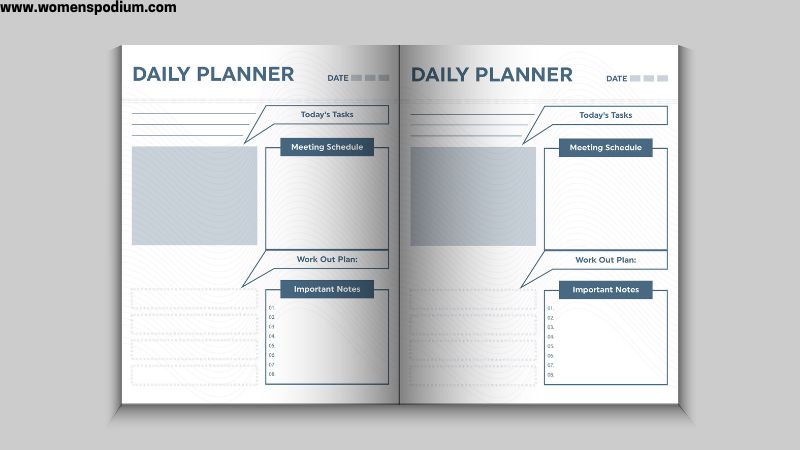 A daily planner can be an excellent Rakhi gift for sisters who are well-organized. This planner will help your sisters stay more organized and focused. Sometimes a simple gift conveys your attention, care, and love more than you could with expensive more luxurious gifts. If you know your sister loves to plan things on paper, you can buy a cute-looking planner for her that matches her style, without hesitating at all. Show her that you know her and notice her habits, so she knows how much you care.
4. Hair Straightener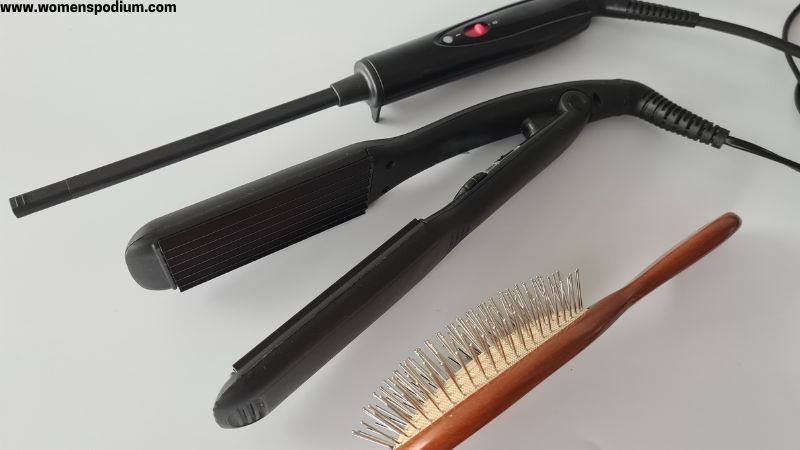 No matter where and when every girl needs a straightener a curler or maybe a crimper for styling her hair. You can be sure that she will love a better one than before. It's a sure thing! A curler is best for creating perfect waves or curls and creating voluminous hairstyles. A straightener makes the hair look neat, looking sleek and helps attain a polished look. She can also create curls or waves with it. Considering your sister's hair type and preferences, you can gift her these items. Or you can choose a 2-in-1 kind of tool so she can use whatever she wants to use!
5. Short Trip Or Trekking Camping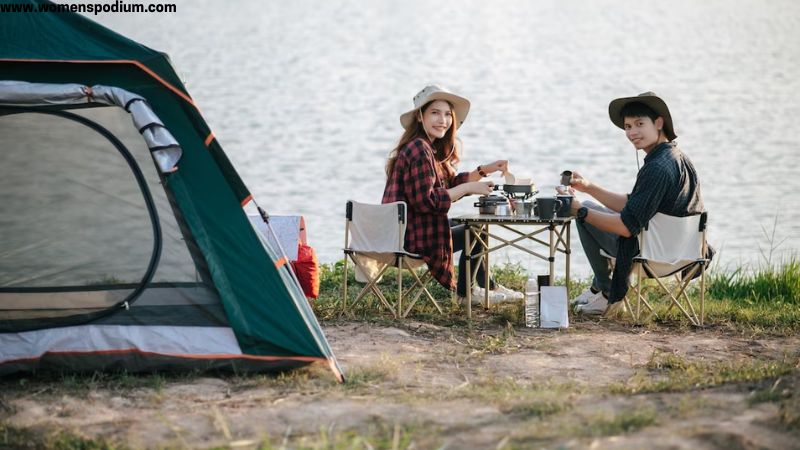 Many people find trekking, short trips, and camping to be incredibly enjoyable and fulfilling experiences. These trips offer us a chance to connect with nature, have adventures, and create lasting memories. If you think your sister is a nature lover you can take her and your family to enjoy the thrill of hiking through breathtaking landscapes. Set up a camp under the stars, explore new places, and enjoy the perfect combination of excitement and relaxation. Whether she enjoys the long hiking trails or wants to search new places even those that are unsafe places for solo women, you can be with her making sure she gets the best of this trip safely.
6. Personalized Table Clock/Wall Clock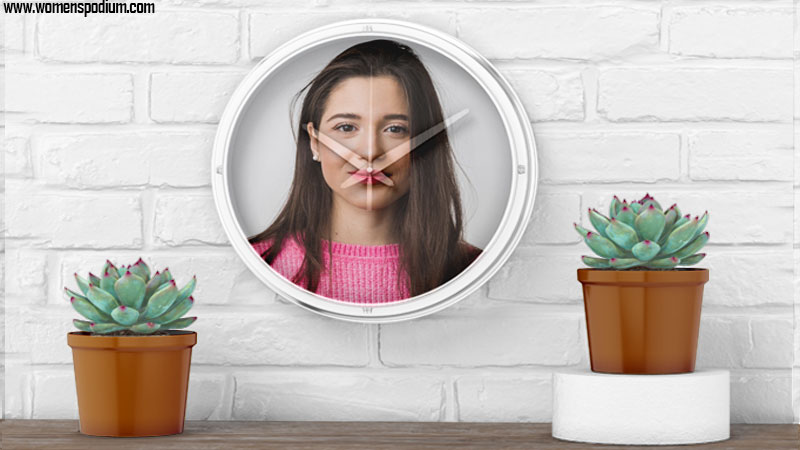 If your sister is simply that precious, she saves your secrets, bails you out when you're in a problem and always stands up for you but is always running late, and you want her to follow a timetable? Then this personalized clock is what you need. Place it on her study or bedside table to let her understand the value of time. Celebrate your love and affection for this rakhi by gifting her a personalized wooden table clock or wall clock with a photo, and even you can add your favourite quotes or some Raksha Bandhan messages too. There are numerous online sites where you can order these clocks to make them an everlasting cherished memory and adorable keepsake.
7. Handbags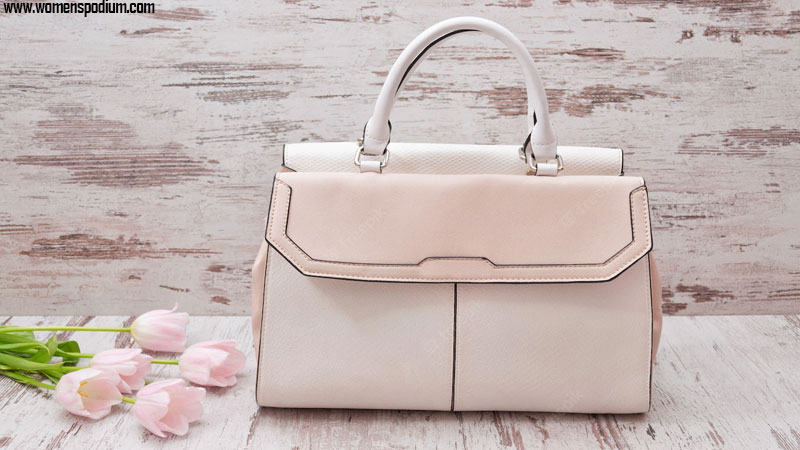 Handbags are a practical gift because every woman owns them, not many but at least two or three. Even if a woman's closet is full of handbags, she is not going to say no to handbags, and if it is a branded one, then you need not worry at all whether she will like your gifts or not. Yes, this is one such gift you can give to your sister. And if not branded, you can go for customized handbags; a personalized handbag is a good rakhi gift for a sister as it is unique to your thoughts and emotions. To make it more personal, you can put something like perfume or a diary or a pen in that bag.
8. Personalized Moon Lamp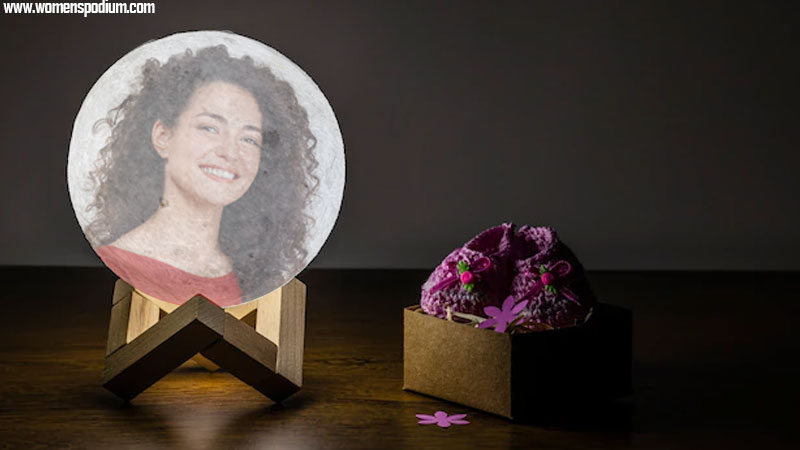 When it comes to rakhi gifts for your sister, you ought to find a gift that conveys your emotions. Gift this personalized moon lamp with a photo of you two that represents your best time to your sister, who makes your day with her innocent smile. You can even personalize the lamp with her name as well. As per Astrology, the moon represents our deepest feelings and instincts, our emotional side, and our memories. It doesn't matter if you can't give her a real moon, but you can express your care for your sister with this moon lamp.
9. Jewellery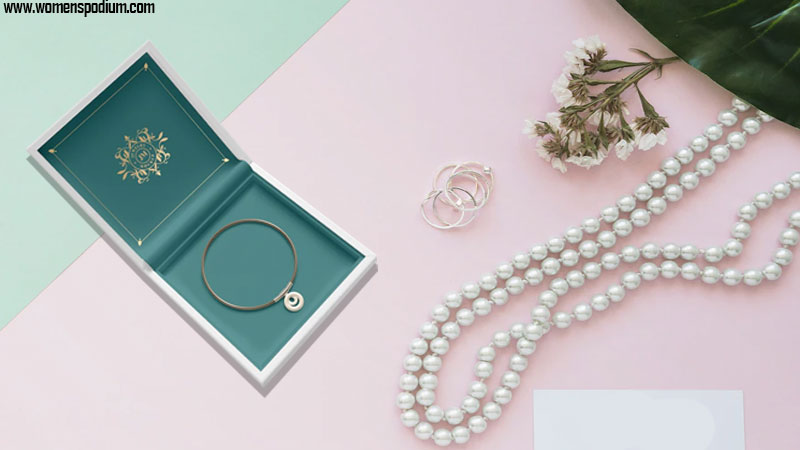 You might be thinking about how jewellery is a special gift! Chocolates, soft toys and jewellery are the most common gifts that everyone knows of, but why did I pick jewellery? Well, the answer is simple, we women love delicate pieces of jewellery. Jewellery is itself a unique gift, and your sister will never say no to it, even if you give her every year. But if you want to make it special, you can go for her initials in pendants or bracelets. Be it a piece of fashion jewellery or gold or diamond, jewels can win a woman's heart, so this Raksha Bandhan, try testing jewellery as rakhi gifts.
10. Personalized Magic Mirror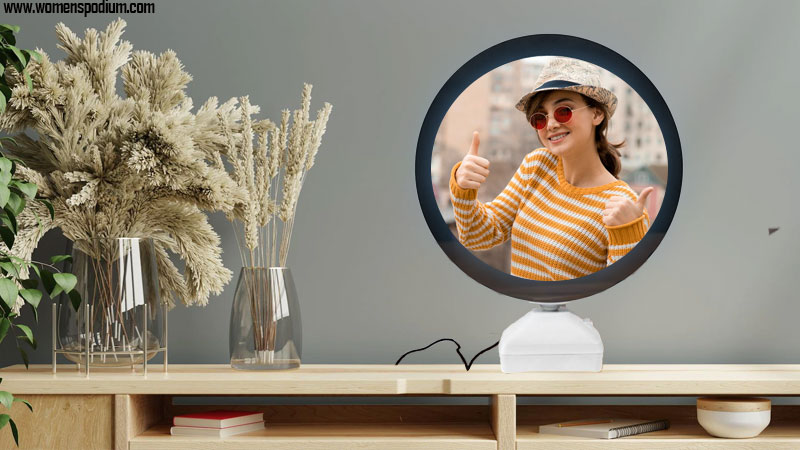 Moving onto the next personalised rakhi gift for sister is a Magic mirror. This might not be an expensive gift, but definitely, a well-thought gift. Like diamonds, a mirror is also a true friend of a woman. So what's this magic mirror? Well, it's a combo of a mirror, photo frame and a night lamp, it just looks like an ordinary mirror, but when you switch on the LED lights, the mirror immediately turns into a photo frame. Besides these, this mirror can also be used as a night lamp. You can gift this magic mirror/photo frame/night lamp to your Lil sister this year on Raksha Bandhan.
11. Smartwatch Or Wrist Watch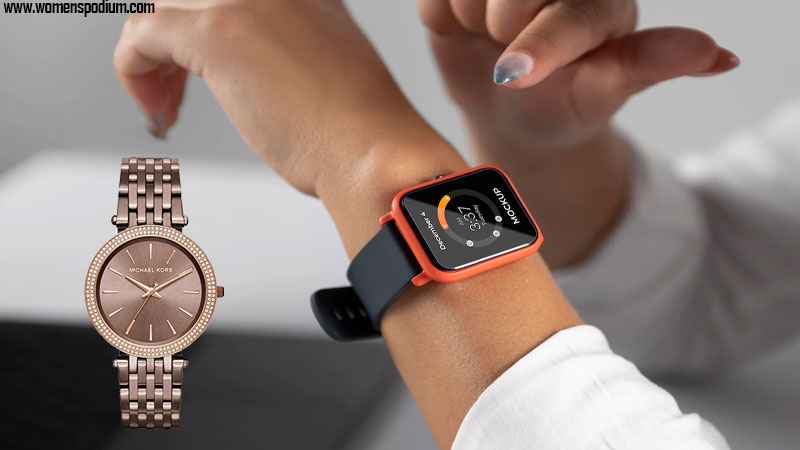 For a fitness freak or a fashionista sister, a watch can be a perfect rakhi gift for this Raksha Bandhan. Be it a smartwatch or an elegant wristwatch, she will love it. Gifting the wristwatch from her favourite brand is no less than a personalised gift. If your budget allows, you can also opt for an expensive designer watch if your sister loves owning a good wristwatch collection. But if she is the one who hits the gym whenever she has free time, a smartwatch will be the perfect gift.
12. Personalised Cushion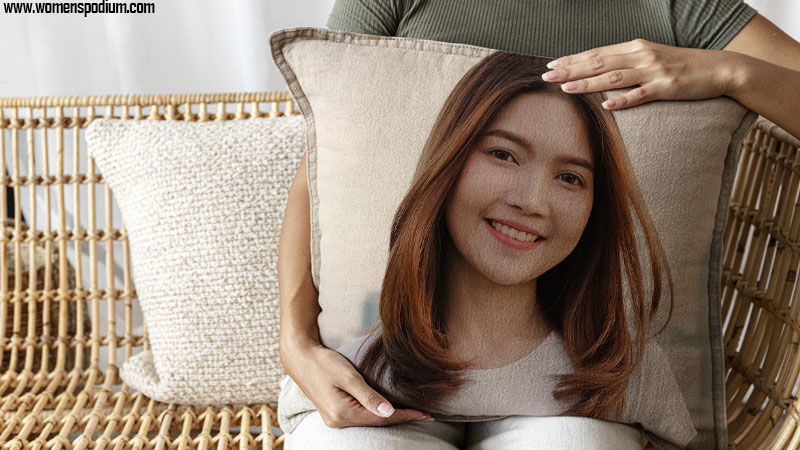 Are you looking to gift something unique and memorable to your sister for Raksha Bandhan? Sisters always hold a special place in our life. So this rakhi, go for something that displays your love and sweet remembrances on a personalized cushion and offer it to her as a rakhi gift she will treasure for a long time. You can personalize the pillow with 4-6 memorable photos or add her name to make it an apt souvenir and impressive home decor piece. She can keep it on her couch or even in the bedroom.
13. Makeup Products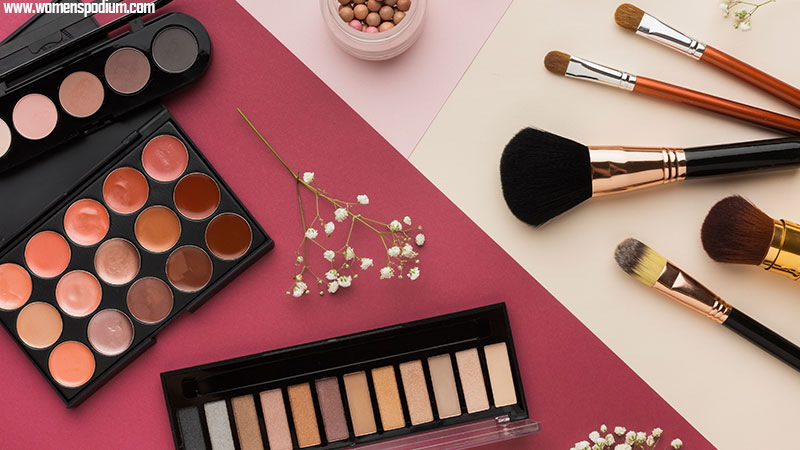 Women are versatile, so when it comes to gifts, you have a variety of ranges to gift them. If your sister eats, drinks and sleeps makeup and fashion, then don't think even to give her anything which doesn't relate to fashion or makeup. Be it a Korean face mask or Mac or Bobby brown cosmetics, simply ask her what the next makeup item is in the row of her purchase list and buy it. Getting something she wants is the best rakhi gift for a sister a brother can give.
14. Gift Cards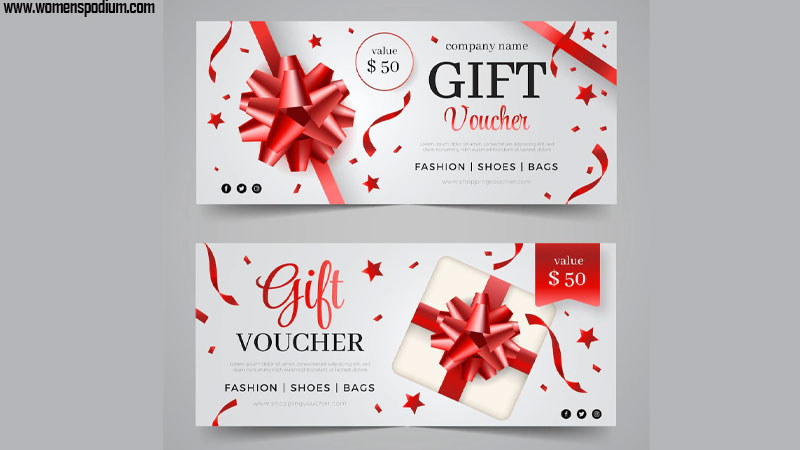 Who is that one multitalented Diva you have known since your childhood? Raksha Bandhan is that time of year that bestows you to speak your mind to her about what she means to you in your life. If you are confused about what to gift your sister on this Rakhi, just go for Gift Cards, as they are an adorable token of appreciation that will win her heart. Gift cards are always a superb choice for gifting your sister because they allow them to select their gift on their own.
15. Be Her Secret Santa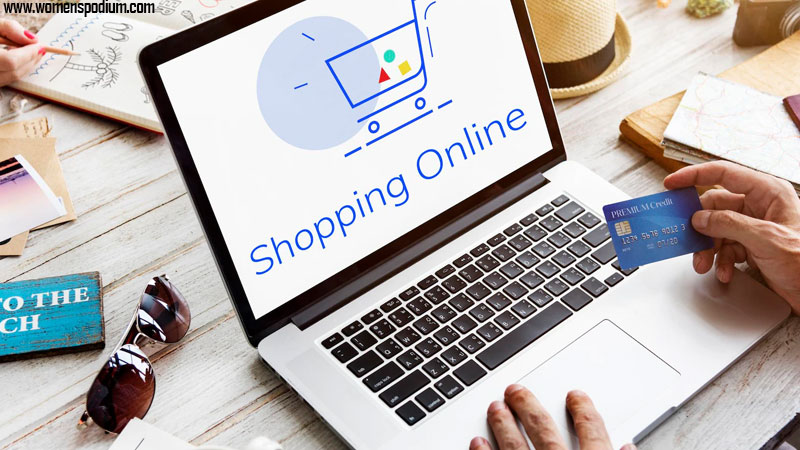 Who says Santa fulfils your wishes on Christmas only? A brother can also be his sister's secret Santa. So last but not least, if you don't want to give all the above gifts, try digging out your sister's online shopping accounts' wish lists. Take a sneak peek and order some of her desired outfits, accessories, or whatever she wants to purchase next. By doing this, you show how much you care for her, what she truly means to you, and where she stands in your life, further clasping your sibling bond more hearty than ever. Trust me; your sister will never forget the efforts you ought to go into placing the order for this unique rakhi gift for her.
So, my suggestion for the rakhi gift for sister ends here. I hope this post will aid you in choosing the best gift for your sister. But do remember this one thing, whatever gift you pick must be the one your sister likes. A gift must be practical and good enough to give happiness to your sister. Gifts signify your love for her, so it must be memorable as you are celebrating a sibling bond here.
Happy Raksha Bandhan!
Also Read: Family love is entirely different from any other relationship, and so are sibling bonds. A true family always stands as a pillar; just cherish it if you have such a family.