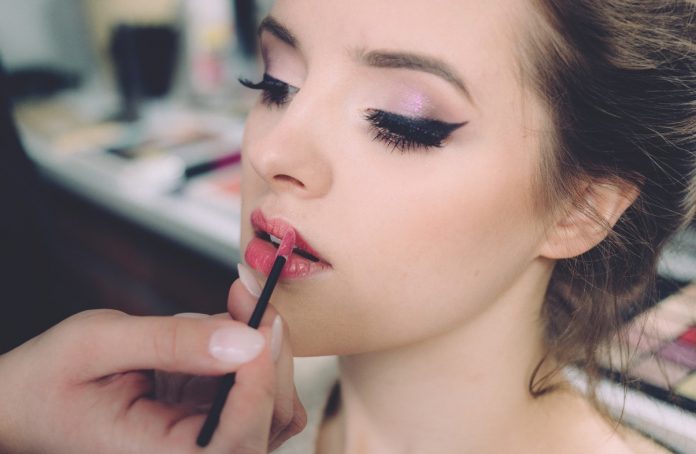 A girl always wants to look attractive, and it is so satisfying for her to embrace her beauty and appearances. A makeup box is indeed a treasure for every girl. And with that magic box, she can create a masterpiece of herself—every girl desire to look radiant, inside and out. While working on her beauty, she must follow makeup tips and tricks that may help in creating magic. Beauty is wellness—that's why every girl must be aware of quick hacks, which may help in creating a perfect look. Today, in this article, I am sharing some of the best makeup tips and tricks, which I have complied and listed down for every girl out there.
Tips for Perfect Face Makeup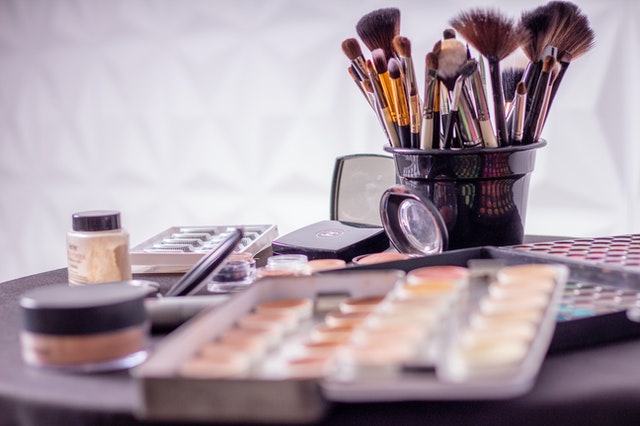 1. Creating a Long Lasting, Smudge-free Look
Applying primer before applying any foundation, hides all the fine lines and open pores- it is a must if you want your foundation to last long. You can also use it for a smooth and glowing no-makeup look. It can create a smudge-free look for a whole day.
2. You must be Technical While Applying a Primer! 
Moisturize your skin first—take a pea-sized amount of primer in your palm. Apply it to the center of your face in circular movements. Spread it outwards. Also, make sure to apply it to your eyes so that your eye makeup can stay for a longer duration. Excess amount of primer can let your skin dry and cause your foundation to tuft.
3. How to Apply a Foundation? 
Always go for a foundation that suits your skin tone. First apply foundation on your skin with your fingers and press it into your skin, then for a comprehensive and perfect spread use a rounded fluffy foundation brush or a blending sponge Always blend foundation in upward strokes.
4. Concealer – A Blessing in Disguise
Using a concealer is a blessing in disguise for hiding dark circles and spots. Apply a perfect amount of concealer under your eyes in a triangular shape, down the bridge of your nose, chin, the centre of the forehead and above the upper lip to cover stubborn blemishes. It is advisable to use a concealer 1-2 shades lighter than your original tone to brighten up the darker areas of your face. Blend your concealer with the foundation to give an overall even look.
5. Face Powder- for a Porcelain/ Fine Textured Look
There are basically two types of Face powder, i.e. loose powder and pressed powder. Loose powder is used for setting makeup in place and make it long-lasting. Use transparent, translucent powder for setting the makeup as it will not affect the colour of your foundation. After applying liquid foundation, reduce the shine and flashiness by using loose powder. Pressed powder is mostly used for touch-ups. It is always better to use a fluffiest brush to apply face powder.
6. Use a Highlighter to Give Sharpness to your Features
A highlighter infuses light to your look. Always look for a highlighter that goes with your undertone. A highlighter brightens up the areas like inside corner of your eye, brow bone, top of cheekbones, the center of cupid's bow and center of the nose bridge. You can use a cream-based highlighter before applying the face powder or use a powder-based highlighter. If you are a novice in makeup, you can apply a Highlighter in V shape, from your temple towards your cheekbone.
7. Use a Contour kit- to Provide Depth to your Features:
One can give depth to her features by contouring some of the facial areas. Contouring is usually done with one to two shades darker (powder or stick) than your complexion and is applied to the areas you want to look thinner and slimmer. Contouring is usually required under the:
cheekbone into the hollows of the cheek
on the sides of the nose
under the jawline and on sides of your forehead.
8. Tips for Perfect Eye Makeup:
Applying Mascara- Give a Dramatic Look to your Eyes
Apply mascara on your lashes, apply talcum powder or loose powder over it, then apply a second coat. You are ready to go with a perfect dramatic look.
9. How to Apply a Perfect Winged Eyeliner?
It is often a tiresome task to apply eyeliner. One can use below-mentioned tips while applying eyeliner:
Instead of trying a full stroke of line, one can apply perfect eyeliner by using a dotted line on right on the lash line. Afterwards, you can match the dots for an ideal lined eyeliner.
For a perfect wing, you can use a spoon. Just hold the spoon in an angular manner on the sides of your eye and let the ends guide you.
Handy Makeup Tips and Tricks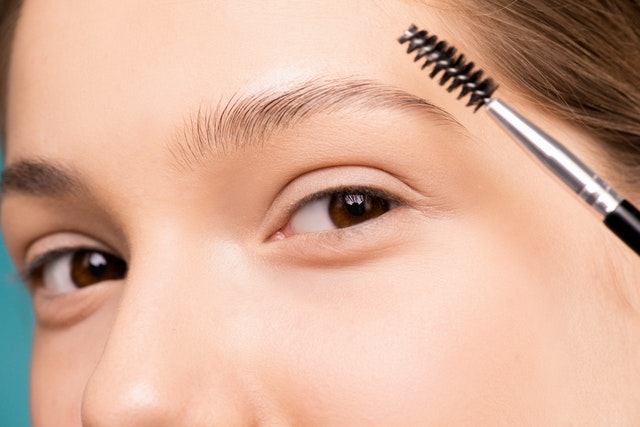 10. Curl your Lashes Before Applying Mascara
It is best to curl your lashes. Heat your curler with a hairdryer then curl your lashes. Use false lashes if you are going on a night party, avoid false lashes for a daytime event.
11. Play with either your Eyes or Lips
One must not go for heavy look for both eyes and lips. If you are wearing smoky makeup, use a nude lipstick. If you are playing with a darker lipstick, go for a peachy blush and a bit of eye makeup or only mascara.
12. Never Slather your Concealer- Only Tap it!
Make sure not to apply concealer rashly and rub it on your skin-just tap it with your finger and job is done.
13. A Perfect Blush- Give your cheeks a Plump Look:
Applying blush below your foundation can give you a naturally plump look.
14. Apply Lipstick Like A Pro
Always start from the middle of your upper lip, make an "X" on your lip under cupid bow. Then apply the lipstick in a usual manner.
For a long-lasting look apply transparent, translucent powder over your lipstick.
15. DIY Contouring Powder
One can make contouring powder at home if purchasing a contouring kit is not within the budget. Only three ingredients are needed, and you are ready to contour.
Cocoa Powder
Corn Starch
Any Essential Oil (i.e. Lavender Oil or Rosemary Oil)
Mix cocoa powder and corn starch, apply it over the foundation you usually wear. You can add more corn starch for a lighter contouring shade and more cocoa powder for a darker shade, according to your skin tone. Mix some essential oil in it and save in disinfected jar or container for regular use. Do your consult your dermatologist before trying this, as every skin and body has its way to take things.
16. No Makeup Look during the Day
If during day hours when you are getting late or don't want to go for time-taking makeup, try these simple hacks—tap your skin concealer, lashes with mascara and your lip with favourite lip gloss. Leave the heavier looks for evening or night functions.
17. Use your Blush as a Single Makeup Element
There come days when you run short of makeup items. A single blush can be a blessing in disguise. Dap your cheeks after applying blush, also you can apply it on your eyes as an eyeshadow with your fingers and further press the colour on lips and apply a lip balm over it. Yes, you are ready to go now.
So, these were my take on makeup tips and tricks or you can call it a hack. Would love to read your input in the comment section.