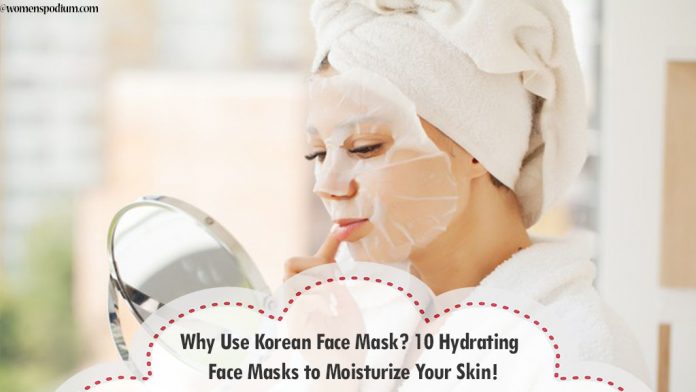 Those of you who are K-drama fans and have hundreds of k-dramas in your watchlist must have an idea of the best Korean sheet mask? Some people might be unaware of the term. And when we talk about some best Korean face masks, you might be thinking, why Korean face masks? Or, what do Korean sheet masks do? When you think of face masks, you automatically think of those disposable ones that you take off after applying. But there are many different types of facial masks, from the wash-off mask and scrub mask to sleeping mask, peel-off mask, and face mask sheets. You would also want to know which Korean face mask is the best? And, do Korean sheet masks actually work? Here are all of your queries answered, along with the best time and method to apply the Korean facial mask and hydrating sheet mask. Before that, take a look at our ten best picks of all sorts of Korean facial masks.
Choose Your 'Korean Face Mask' –
10 Best Korean Hydrating Face Masks!
K-beauty products have evolved the beauty industry and skincare regime for people all around the world. Among the best Korean face masks, sheet face masks and sleeping masks are much popular these days. Here, we are narrowing down that wide range of facial masks to a list of the ten best Korean face masks for your ease.
1. Fig Scrub Mask from "I'm From"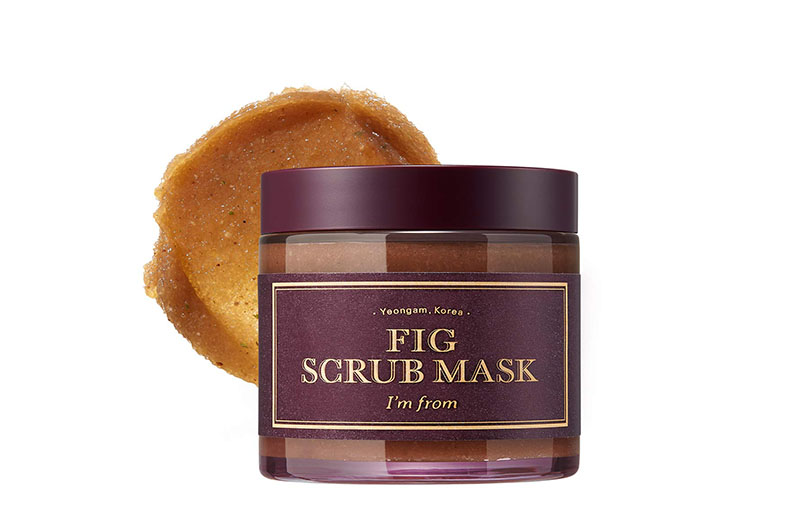 When talking about skincare, the first thing that comes to mind is exfoliating your skin. However, even if you have the best ingredients, you can't get them absorbed into your face if you have dead skin. So, for exfoliation, the first really popular Korean skincare scrub mask is the "I'm From" fig scrub mask. Scrubs include extra ingredients such as sucrose or Caprylyl Glycol; therefore, this Korean face mask adds extra moisture as well.
2. "I'm The Real" Shrek Clay Mask Pack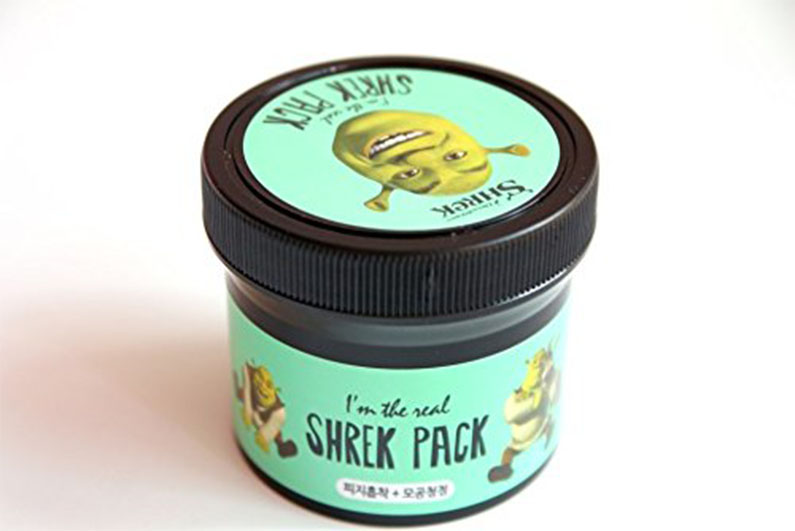 Don't worry! It won't make you look like Shrek. This scrub face pack is yet another scrub mask, which is very popular in Korea and the US. The natural ingredients in these masks like, neem, green tea, red bean powder, or sucrose, make them reliable for sensitive skin. The key components grip out blackheads and sebum from your pores. So you can beautify your face by massaging away all the dead skin soothingly.
Also Read: Cleansing your skin using hydrating face masks is a must-do makeup trick for women.
3. "Skin & Lab Dr. Pore Tightening Glacial Clay Facial Mask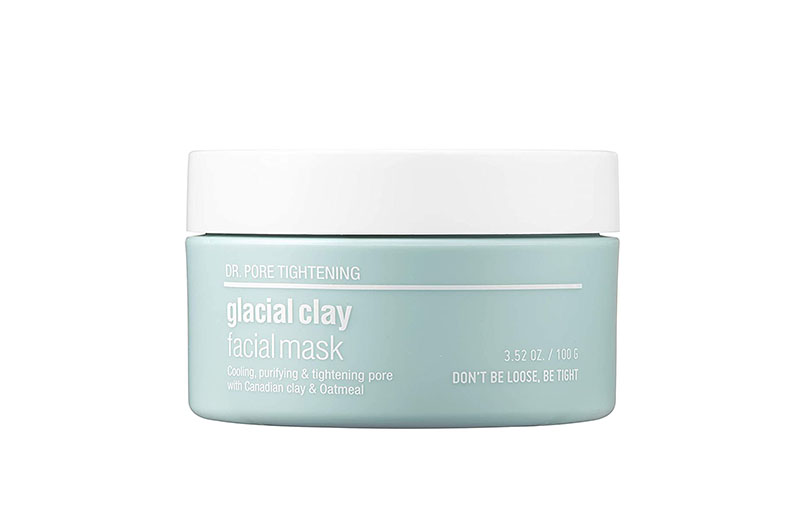 If you want to remove sebum and dirt from your pores without drying it out, you should definitely use glacial clay facial mask. The Canadian glacial clay and Teatree leaf give the ultra-cool effect. It can potentially remove sebum, control acne, and tighten the pores, making your skin firm. The mask also nourishes and hydrates your face to make it flawless.
4. "Innisfree" Super Volcanic Peel Off Mask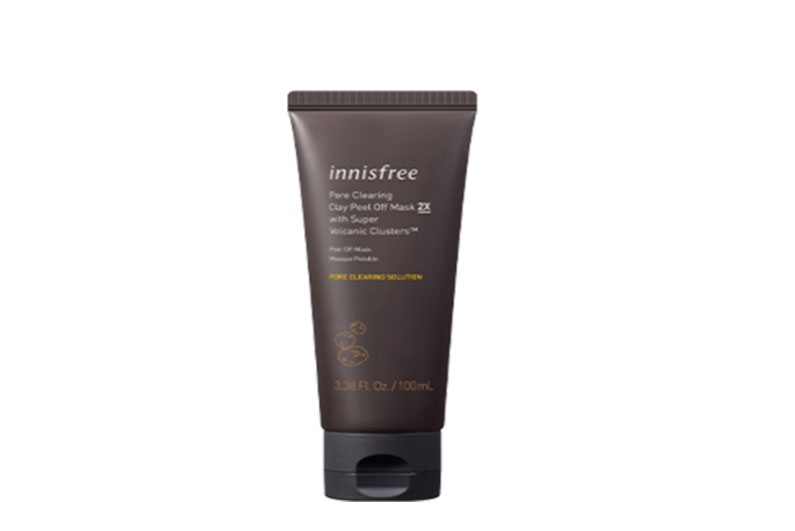 Whether a clay mask, a scrub mask, or a peel-off mask, "Innisfree" has the best of all. Facial masks are better in a way because they have more ingredients than face sheet masks. The peel-off product includes silica or lactic acid, which are effective ingredients for exfoliation without irritating the skin. In addition, the formula has Jeju volcanic cluster oil-absorbing spheres, which are perfect for oily skin.
5. Mugwort Wash Off Mask from "I'm From"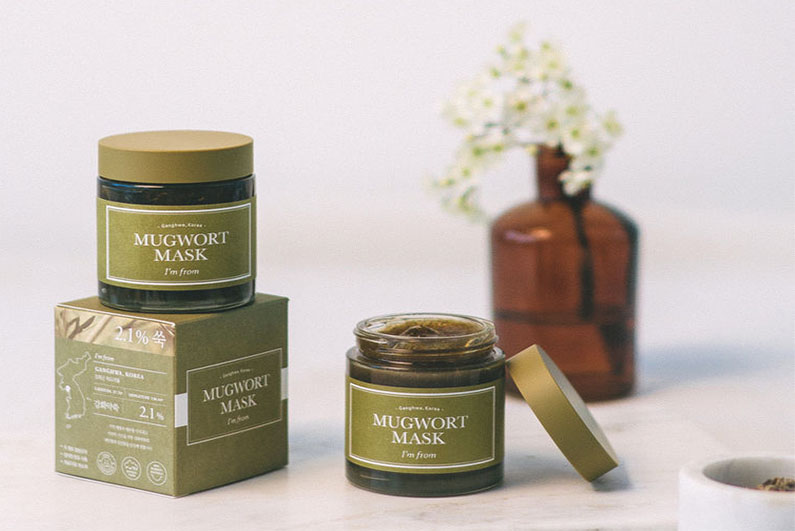 Mugwort mask comes in both as a sheet face mask and as a wash-off mask. Either one contains butylene glycol and glycerin, which are key hydrating ingredients in masks. The small Mugwort granules calm and soothe the red or irritated skin. Being rich in minerals and vitamins, the wash-off mask reconstructs youthful skin. The texture is gentle enough to use daily. However, find your optimal routine for better results.
6. "Laneige" Water Sleeping Mask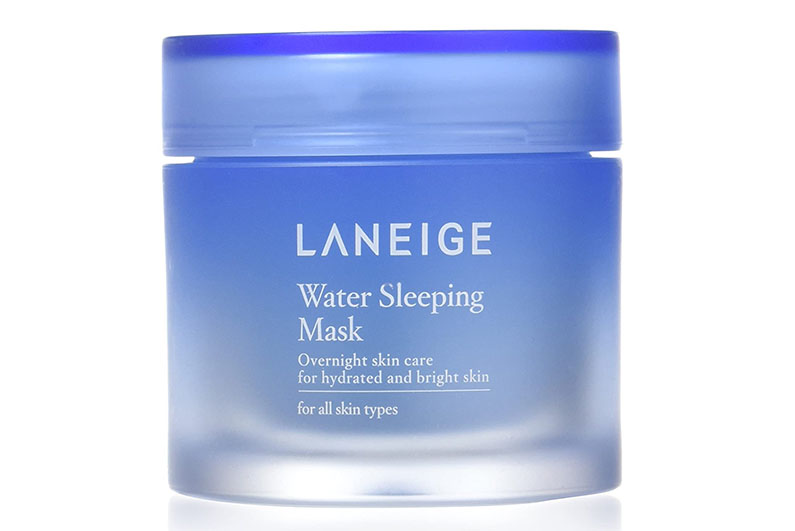 Sleeping masks are meant to stay on your face overnight. But it is not only for dry skin; even if you have combination or oily skin, the mask hydrates the skin perfectly. Laneige lip masks are also quite popular. They are formulated by highly concentrated Hydro Ionized Water that delivers moisture. They leave a velvety, radiant, refresh, and non-greasy feel on your face. And you can easily carry this item in your bags while traveling.
7. "Glow Recipe" Avocado Melt Retinol Sleeping Mask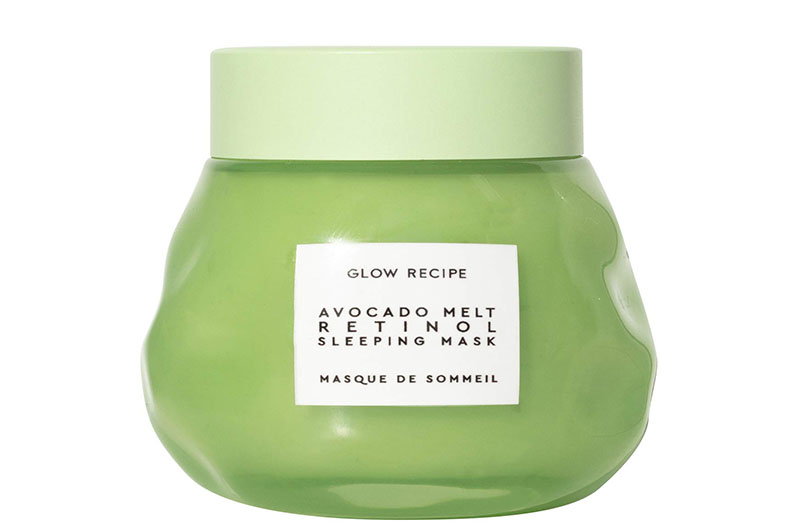 This is also a sleeping mask, but not just any night cream. They also come as eye masks, for which you have to let pea-sized product around eyes overnight. The key ingredients are slow-releasing retinol and antioxidant-rich avocado; both help balance skin pH, reduce hyperpigmentation, and brighten the skin. As a result, you will see a smooth complexion in the morning without any irritating side effects.
8. "Dr. Jart+" Hydrating Cryo Rubber Mask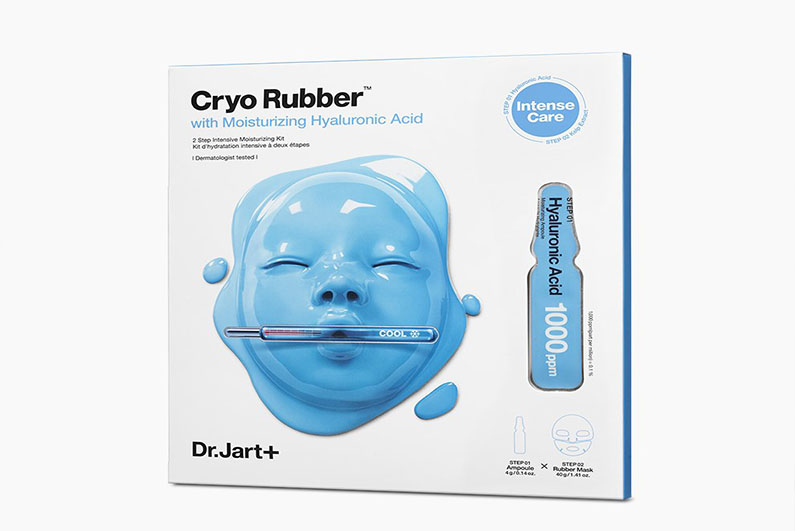 Dr. Jart+ has one of the best Korean sheet mask collections. This hydrating sheet mask is perfect to replenish the water content of your skin. The mask best tackles the dehydrated skin from the heat in the summer and the winter zephyr. Therefore, people love hydration masks as it is perfect for every skin type. Plus, you can walk around in the house wearing this face mask sheet to scare people.
Also Read: Women who suffer from face dryness must have this mask in their winter skincare regime.
9. "Klairs" Midnight Blue Calming Sheet Mask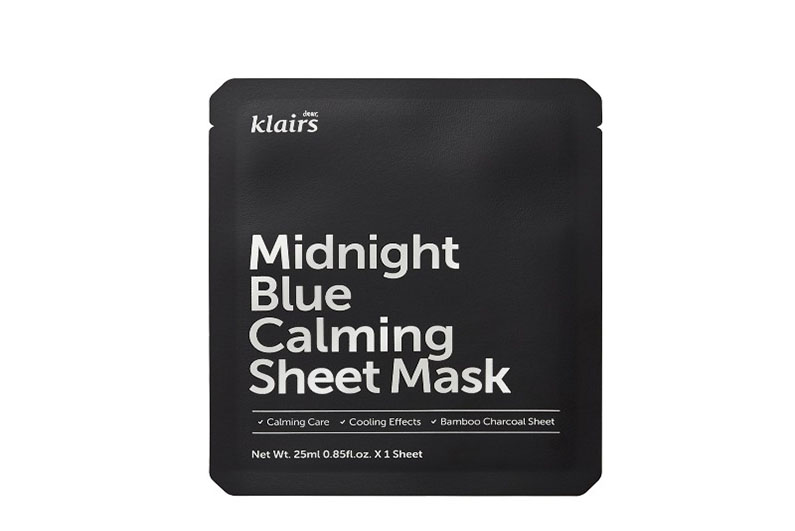 These face sheet masks are perfect for the summertime because the sheet itself is made out of bamboo charcoal which draws out impurities from your pores and controls sebum. Plus, it is your best sunburn saviour because the Centella Asiatica and willow bark tackle and soothe irritation. Moreover, the mask provides a cooling effect because of erythritol in it. It is a mild yet effective and best sheet mask for oily skin.
10. "Mediheal" Teatree Care Solution Essential Sheet Mask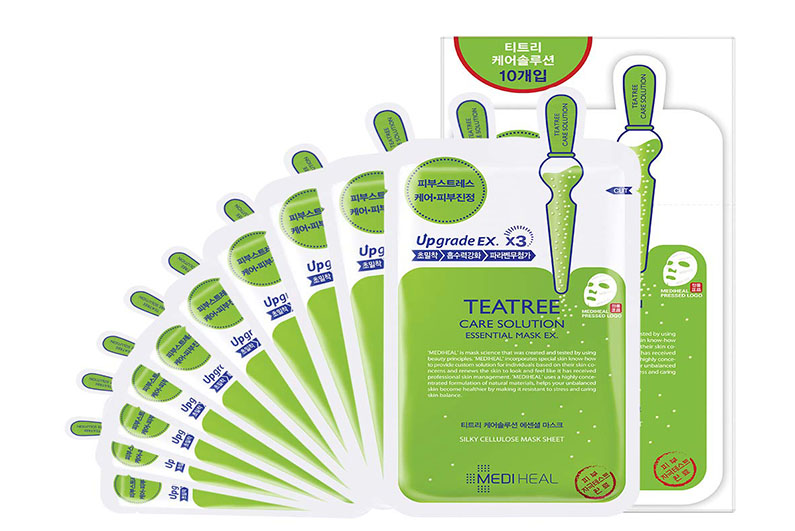 This Korean face mask sheet is the best seller from the "Mediheal" brand. The main ingredient is obviously Teatree, so it effectively cares for oily skin types. The formula is gentle and mild, so it suits all skin types including, sensitive skin types. The sheet face masks containing Centella Asiatica have a calming effect on the skin, and they can replenish your skin as well.
The Right Way of How to Use A Face Mask?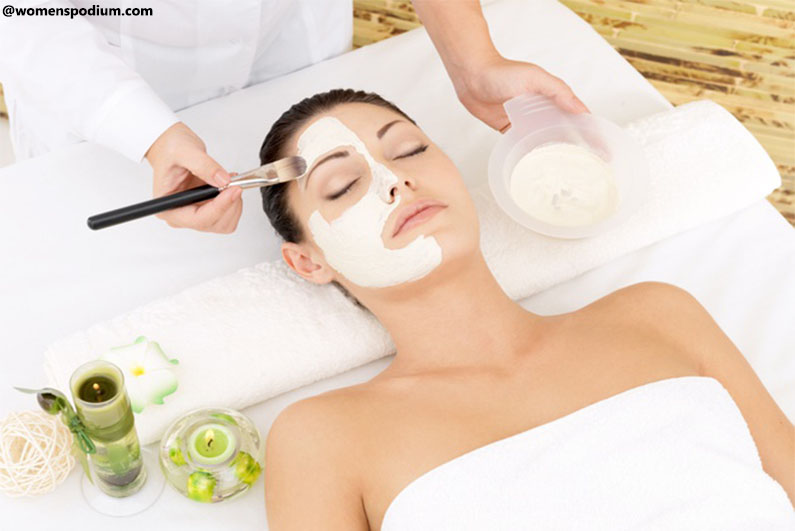 Using a face mask is simple. Whether it is a scrub mask, a wash-off mask, a peel-off one, a sleeping mask, or a sheet face mask, there is a particular way of using it.
Start With Scrub Mask: Exfoliating is important. And these scrub masks will do the job for you. Massage it on your skin for 5-10 minutes and wash it away.
Or, Use Peel Off Mask: Moisturizing scrubs are good for dry skin. However, for acne-prone skin, there is a better option; a peel-off mask. Apply an even layer of mask on your face and let it sit for 5 minutes after it is dry. Then peel off from bottom to top to pull the dirt out.
Apply Face Mask: Gently tap the face mask cream onto your face. Or, spread it from inwards to outwards, if it is a sheet face mask.
Following are some tips for using face mask efficiently:
First off, cleanse your face with a foaming face wash or whatever type that suits your skin, and then exfoliate.

Apply the mask to your face. If it is a wash-off type, leave it on your face for 10-15 minutes, then rinse. If it is a sleeping mask, leave it overnight. And, for a sheet mask, the optimal time of application is 15 minutes before it dries out.

After you remove the face mask, you shouldn't leave your face like that or rinse away. Tap in all the essence into the skin.

Instantly lock in the moisture into your skin. Use a toner and a moisturizer to apply after the mask. Let your skin absorb all the goodness of serum.

If the mask irritates your skin, instantly wash it off and apply toner to neutralize it.
How Often Should You Use A Face Mask?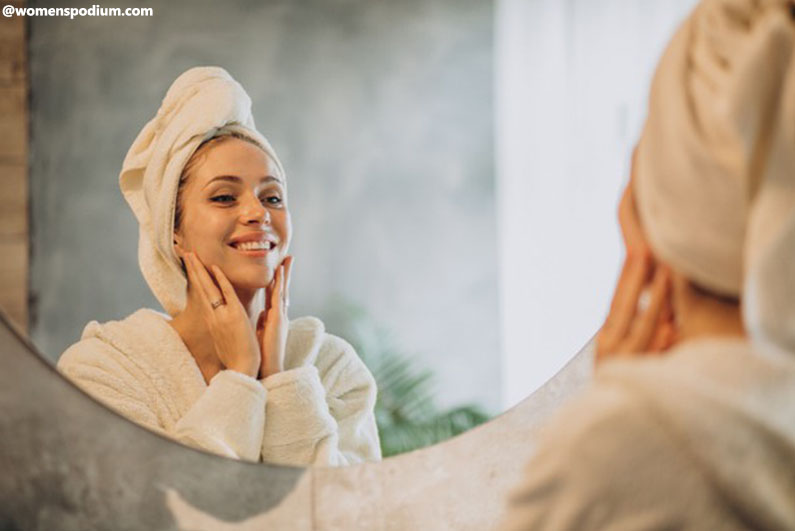 All women should find their own frequency of using a face mask. But, in general, twice a week is enough.
Dry Skin: Dry skin is sensitive to moisture. If you have dry skin, you can use face sheet masks more often or every two days. You should use the cream mask in your daily skincare regime. Many essential oils are helpful for dry skin to lock moisture in the skin. But for better results, try using a peel-off mask only once a week.
Oily or Combination Skin: More exfoliation of sebum by scrub mask and peel off mask is a must. You should hydration face masks twice a week or however it suits you. But, do look for ingredients dealing with acne problems.
Final Verdict on Why Korean Face Mask?
Women these days are crazy for sheet masks, especially Korean sheet masks, and those who aren't too deep into beauty products or fashion freak might think: What is a sheet mask? What do Korean sheet masks do? Are sheet masks better than regular face masks? Which is the best Korean face mask to use for every skin type? So, we tried our best to answer your which, when, and what questions. The above list mentions the top best sheet masks and the face masks you can use to care for your skin the best way possible.