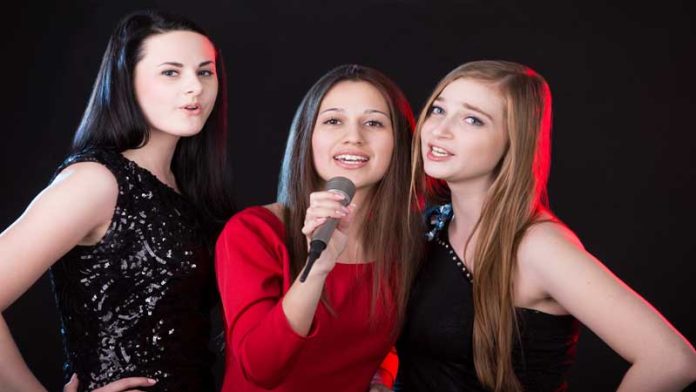 Life is all about enjoying moments, and celebrating anything, or any occasion with family turns the fun time into an unforgettable memory. In this fast-paced world, we need to relax, and to do so, we need family time or can say family get together. What's more fun than hosting your own karaoke party? Family Karaoke is one of those moments that truly treasure time and fetch fun elements in everyone. Karaoke has a lot of positive outcomes; it nourishes our minds and soul and brings the family together in one place. Any family reunion is empty without that madness of spending time while playing fun games, singing, and cooking together as one big family.
Benefits Of Karaoke For The Family. Here's What You Need to Know
Hosting your own family karaoke party is indeed a thrill and one of the best ways to enjoy the family get-together. The music, the joy, and the pleasure of being shrouded by your family, trying their hand at singing some of the most challenging and famous songs you can imagine. One can't beat the enjoyment of hosting your own karaoke party; let's know first how beneficial it is to sing with this singing machine to pull off an incredible and memorable karaoke party.
1. Brings Family Together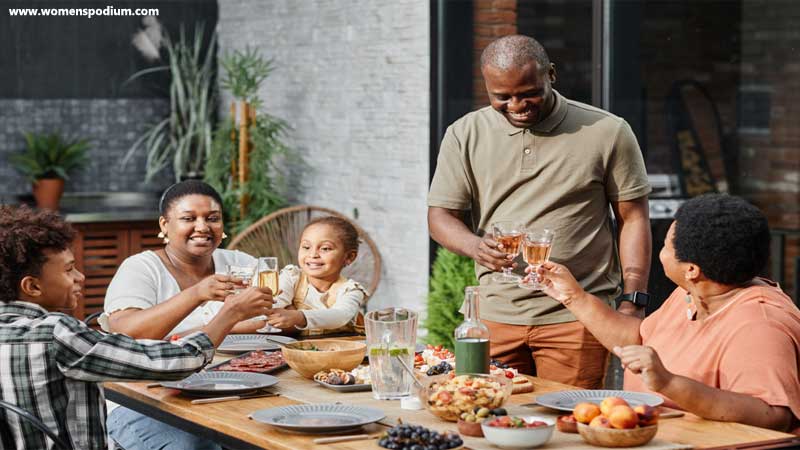 These days we hardly see people living in a joint family; in fact, we can see families turning nuclear quite often. Have you ever heard the phrase "a family that plays together stays together"? What's your take on this? Although it needs persistent efforts to keep everyone united and together, the end result always brings a smile to everyone's face because accept it or not, family is unity, and family is strength. Playing music from many eras and genres can do this. Parents and grandparents will love singing to their children classics. When we begin Karaoke therapy with the family, we often see many generations coming together.
When you sing together, it strengthens family bonding, especially with the in-laws. The relationships tend to become stronger and make you understand the true meaning of family. Moreover, this helps to imprint memories. 
2. Promotes Teamwork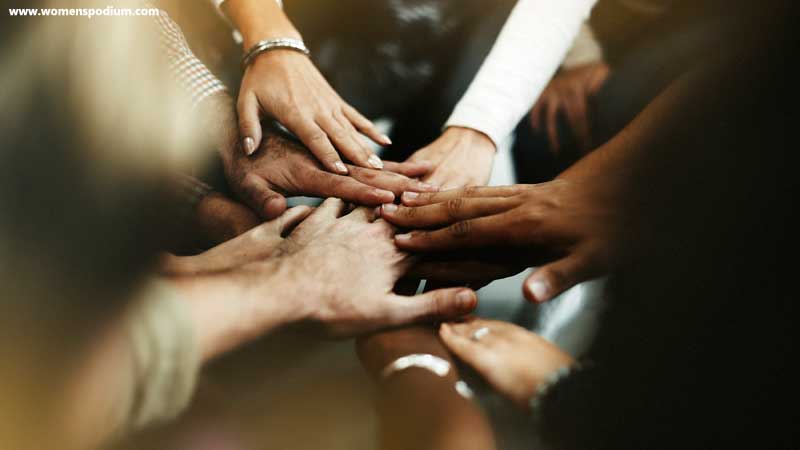 Karaoke encourages families to work together by asking them to coordinate while singing duet songs. They also function as cheerleaders and applaud recipients for one another in the process. Furthermore, you might have seen hidden talents coming forward, and not to forget that the family motivates on another level. Since teamwork plays a key role, you start bonding with your family harder. Not just singing, but the family learns to cook together as well.
3. Helps To Relieve Stress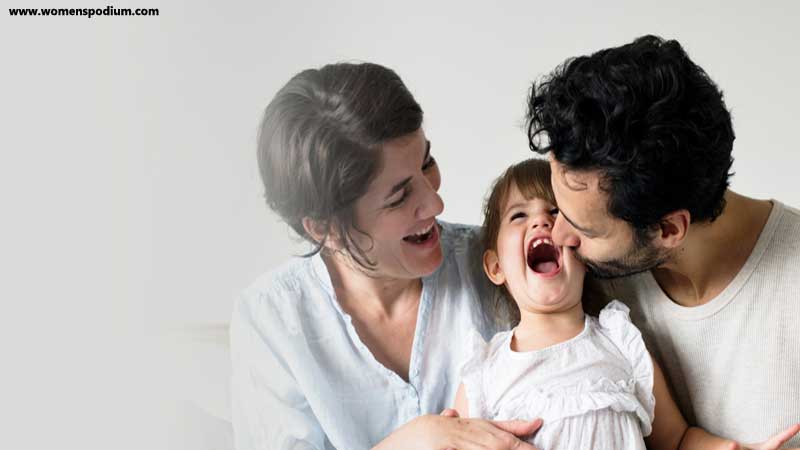 Music can help you come out of a bad day or week and adopt a more cheerful attitude. Moreover, singing karaoke also helps release "endorphins," or "feel-good hormones". This makes us feel wonderful and joyful while lowering worry and tension. Moreover, in today's time, most of us are stressed for many reasons such as work pressure, health issues, anxiety etc. And to overcome stress, we have to understand the importance of relationships and family in our lives. Family Karaoke gives a fantastic chance to do the same. It not only showers happiness but also aids in relieving stress. Therefore consider family time as a nice short vacation as well.
4. Boost Your Self-Confidence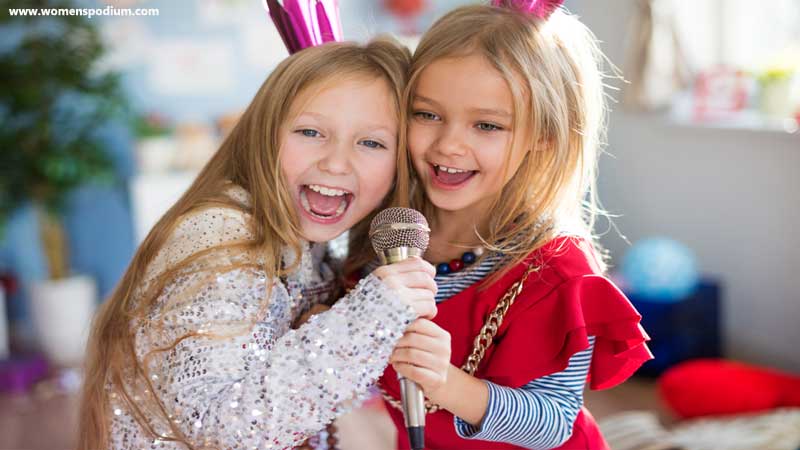 A person's family is always the first audience they will come across anytime in their life. Parents may utilize karaoke to assist their children in practicing singing and public speaking. This may seem odd or even tough at first, but it truly helps the children gain confidence while performing in front of so many people besides their first family. And with time and practice, they will be confident enough to pick a mic to sing first. Moreover, the world is changing fast, and we all need to adapt to the changes happening around us. It's not the era to be an introvert. Socializing and expressing how you feel is primary. Family Karaoke has also been shown to be one of the most effective methods for identifying hidden abilities. It opens the door to several great possibilities.
Tips To Host Family Karaoke At Home!
Hosting a Karaoke Party at home is quite fascinating; it is an enjoyable event for the entire family. The family not just gets involved, but they also start reliving old times. Below mentioned are a few steps you should keep in mind while hosting a karaoke party.
1. Karaoke Machine/Player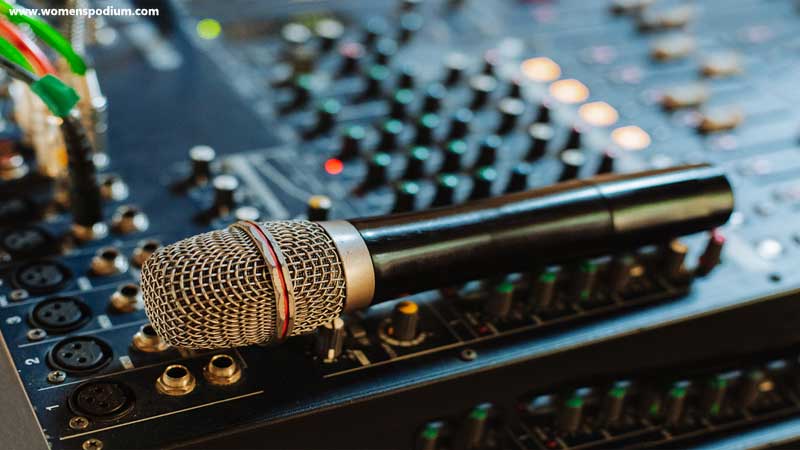 The basic prerequisite for any family karaoke is a Karaoke Machine. Karaoke machines can be based upon your preference, so choose the one based on your family's preference. You can get these karaoke players with factory-installed song libraries, built-in speakers, several microphone inputs, Bluetooth connectivity, song expansion options, built-in displays for lyrics, and separate volume/equalizer controls.
Furthermore, since these devices are plug-and-play, it's very convenient to groove along with them. And if the karaoke players don't have a dedicated display for lyrics, just connect to a television or a home stereo system. Besides this, ensure the Karaoke machine has colorful light show projections; if not, go for disco lights that add fun flavor to the party's entire mood.
2. Microphones And Speakers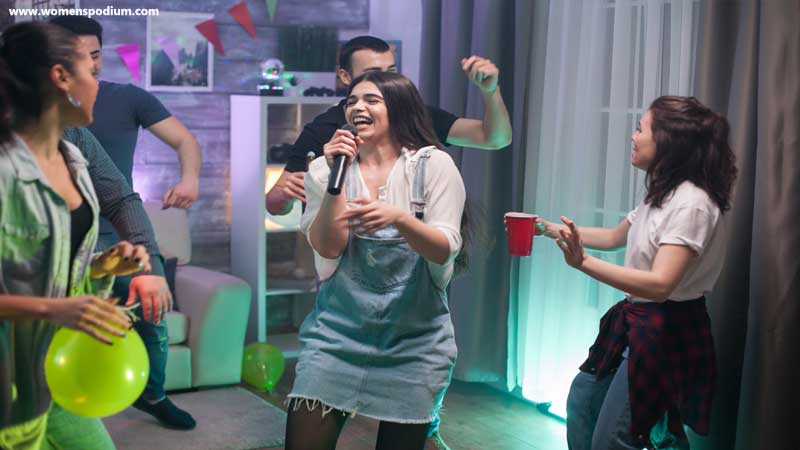 Microphones and speakers are the second must-have things for a fun party. Assure you have at least two microphones because most people love to sing in duets rather than solo performances. However, wired microphones are the easiest to set up, but they can be chaotic at times. So if your budget allows, go for wireless microphones rather than corded microphones because the cord can get in the way while dancing or during performances causing chaos. Taking care of the comfort level of your guest and family is obligatory since you are hosting a family karaoke for relieving stress.
You have to be particular about everything as the family will sing together. Go for a good and decent sound system as it will not be a fun karaoke party without a proper sound system. Use any speakers you have, including the portable wireless or a quality stereo pair— although the quality stereo will give you one of the best karaoke experiences.
3. Karaoke App Or Karaoke Subscription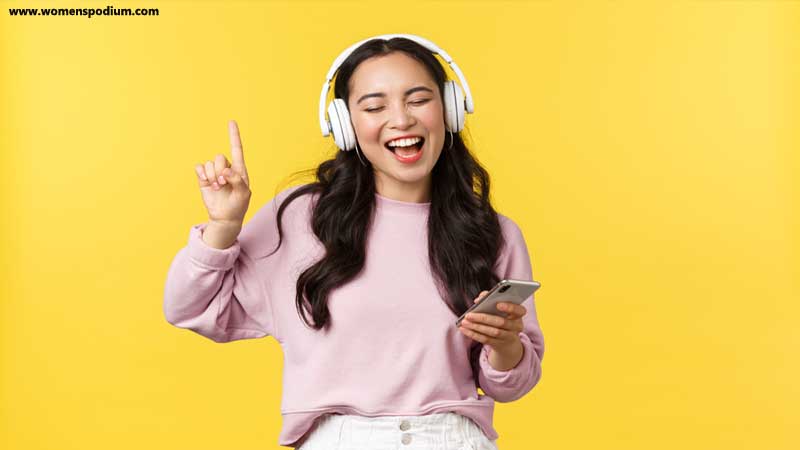 Before hosting any Karaoke Party at home, if you are a perfectionist, ensure to get a karaoke subscription. These services offer great value instead of hardware investment. Besides, most of these subscription sites give direct access to smartphones, tablets, computers, and laptops. Many of these services wirelessly stream music and lyrics to TVs using Apple AirPlay, Google Chromecast, or Amazon Fire TV. The added advantage is a world full of music is available to you with instant cloud access. Moreover, the easy-to-use interface saves us from any song shuffling, preventing any mess with the songs.
4. Get A Playlist Together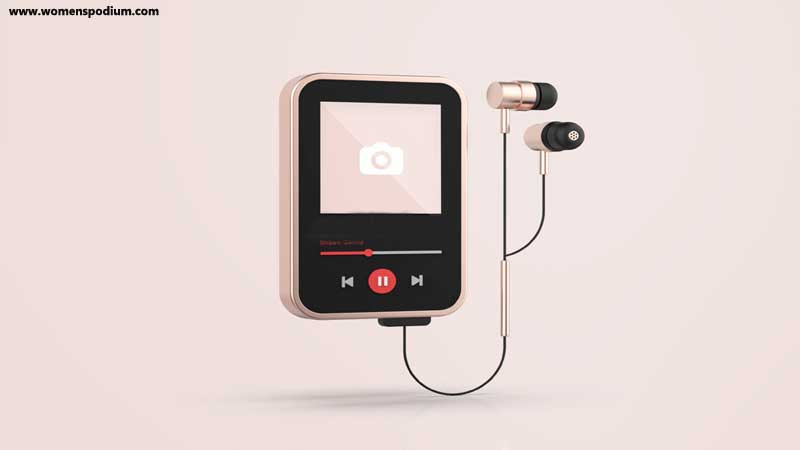 Talk and discuss together and make everyone's playlist. Download all your favorite melodies and the latest tracks so that you can keep the karaoke party running for hours! Also, do a trial check with your playlists a day or two days before the party. Sound test your system with microphones and singing. It will help you double-check the singing machine, speakers, microphones, audio, video, and internet connections.
5. Invitation Should Be Special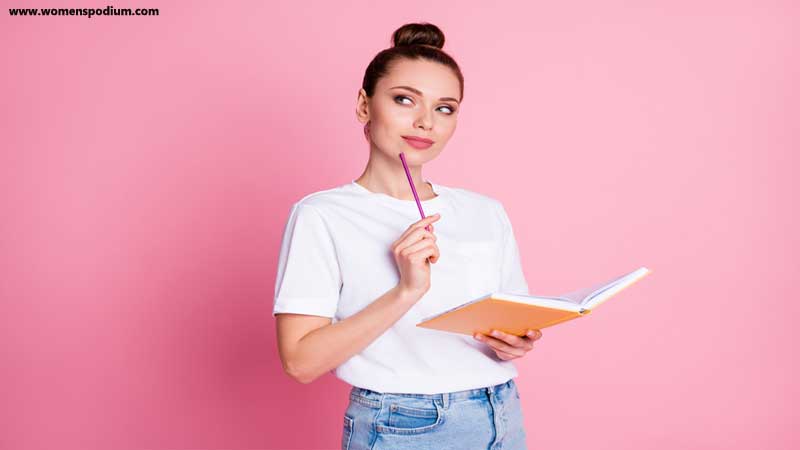 If you are hosting a family karaoke, try not to overlook or miss anyone, therefore work thoroughly and sincerely on the invitation. Make sure you are inviting your near dear ones and family with all your heart. Everyone desires and deserves respect. Family's Love and affection should be expressed through your actions. Moreover, the family needs to feel loved so that you get to make a number of memories over time.
6. Setup Perfection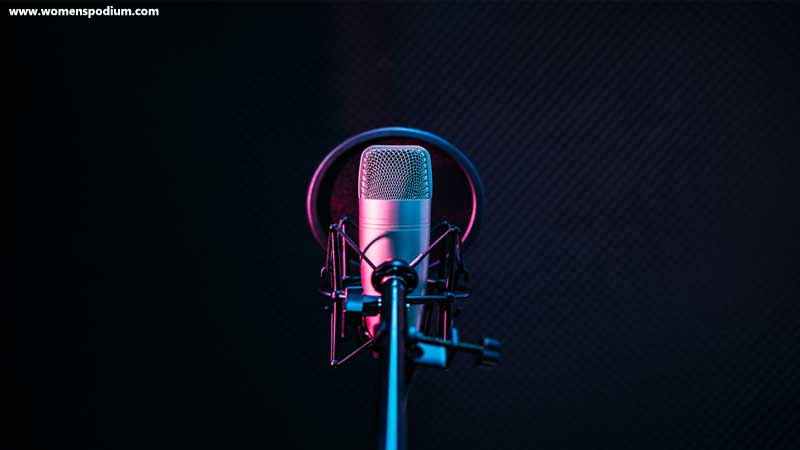 Nobody is perfect. However, if we focus on doing our best, nothing is impossible. Inform your neighbors about the karaoke party at home as a courtesy. Try to arrange different props, wigs, and other accessories for more fun. Since Karaoke is like therapy for the family, ensure that everyone participates in various activities. Set up teams for competitions, complete with judging and point-scoring. Moreover, don't forget to click that happy family picture.
Karaoke Songs Your Family Would Love To Sing Together!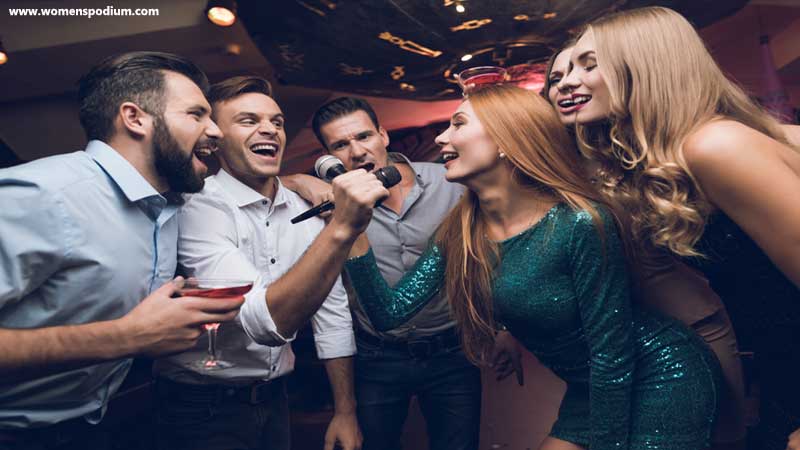 Karaoke songs are soulful. They tend to make everyone smile. Moreover, they have a wonderful vibe. Not to forget, they are extremely meaningful. Furthermore, if we consider the tone, they are so lively. Also, anyone who becomes a part of the karaoke event enjoys it to the core. One of the keys to enjoying karaoke songs is having fun with them. Although everyone has their favorite songs they love to sing while partying, I have come up with some all-time hits and demanding karaoke songs that you might consider for your party.
"I want you back" By the Jackson
"Rocket Man" By Elton John
"Bohemian Rhapsody" By Queen
"Mamma Mia" By ABBA
"Best of my love" By the Emotions
"I love rock n roll" By Joan Jett
"Valerie" By Steve Linwood
"The longest Time" By Billy Joel
"Girls just wanna have fun" By Cyndi Lauper
"Wake me up before you go-go" By Wham
Family Karaoke makes everyone happy. You get to know your family even more. Everyone understands the depth of relations. Since the world is progressing, everyone is exploring, experiencing, and adapting to new changes. Let's step forward to be a source of happiness for others. Do consider the points mentioned above and karaoke songs before planning your family karaoke party. 
Also Read: Initiating a quarrel or fight just because their way of thinking doesn't match yours or lacks logic is not a good idea. You must work on maintaining a healthy friendship with your dear ones.