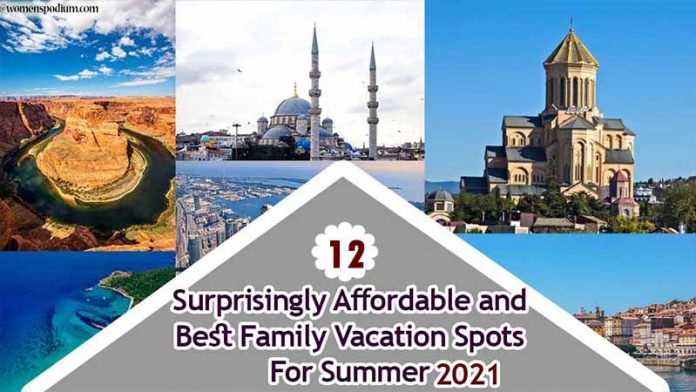 No one looks forward to the summer vacations as much as the kids. The phrase "family vacation" might sound strange to ears because we have spent more than a year confined in our homes. But visiting the best family vacation spots with your family is an excellent opportunity to bond with your family and make unforgettable memories, which you shouldn't miss. Not only it allows you to experience new things, see beautiful sites around the world, be exposed to different cultures, but it is also a good source of learning. Both parents and children can learn more about the world and its history.
However, visiting the best family vacation spots has become equally difficult due to the increasing risks of Covid-19 during recent years. You must also ensure your safety while traveling abroad and follow traveling restrictions and Without further ado, here are some surprisingly affordable and best family vacation spots for you. Not only are they affordable, but also provide the best summer vacation experience of your lifetime.
Also Read: To understand the true meaning of family needs spending quality family time together.
A Glimpse of Top 12 Affordable and Best Family Vacation Spots
The benefits of vacations are many but it can put a damper on summer spirit if you can't afford it. It is a fact that vacations are getting more and more expensive. Planning a trip was never easy but it is even harder now, with expensive overseas flights, exorbitant hotel prices, luxury restaurants, and travel restrictions due to the pandemic. However, an affordable family vacation is not completely out of the grasp yet. So, here are some of the best family vacation spots around the world you can visit under budget and travel while being safe.
1. The Various Attractions at Niagara Falls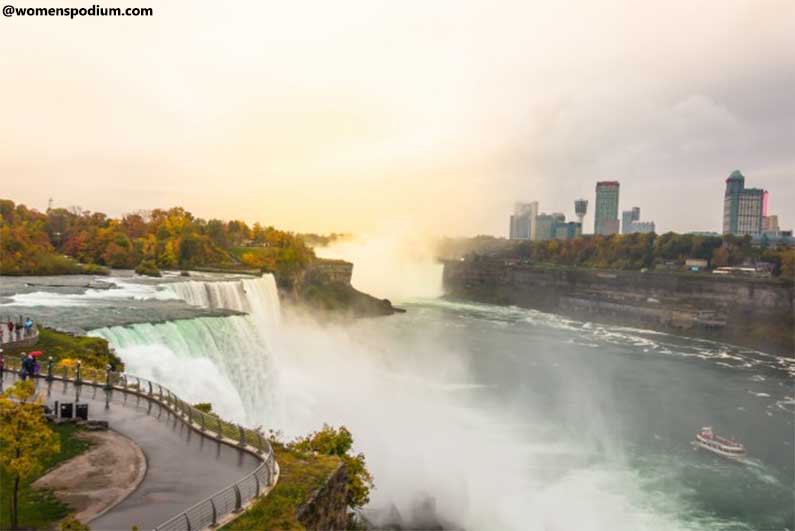 One of the most iconic places in New York, Niagara Falls is internationally famous and has some of the best family vacation spots to spend your affordable family vacation. It's impossible to see and experience all the attractions at the Niagara Falls State Park, so keep some time aside to bring your kids here. As this is a famous spot, you must keep a safe distance to avoid the spread of disease. You can take some fun rides, visit the aquarium, go to the 4D cinema or hike around to find the best spot to view the mesmerizing scene of Niagara Falls.
2. The Majestic Scenery of Grand Canyon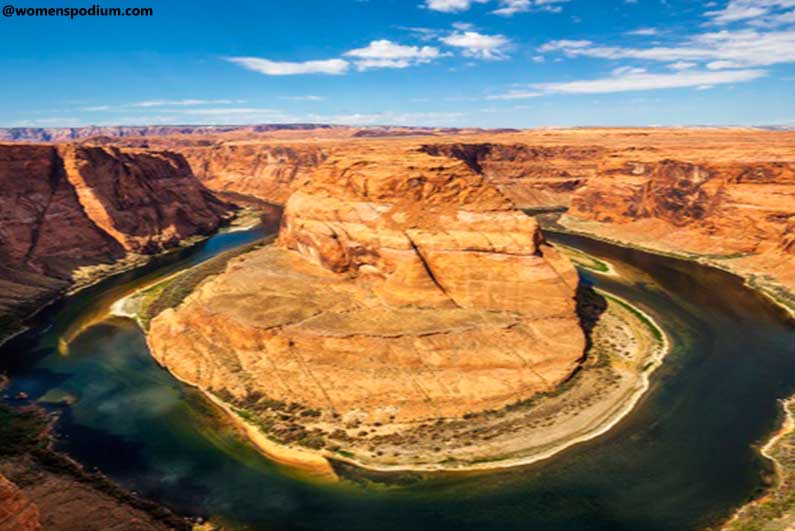 The Grand Canyon is one of the most beautiful natural wonders the US. has to offer. Like Niagara Falls, it makes a striking place to spend your budget vacation in the summer of 2021. The Grand Canyon National Park is the second most favorite spot in summer for people to spend time with their families on vacation. Its South Rim has more spectacular views for you to enjoy. Also, the park has a number of fun events and fun rides, your kids will love. In addition to that, you can hike across the mountains or enjoy the majestic scenery from your train ride.
3. The Natural Beauty of Alaska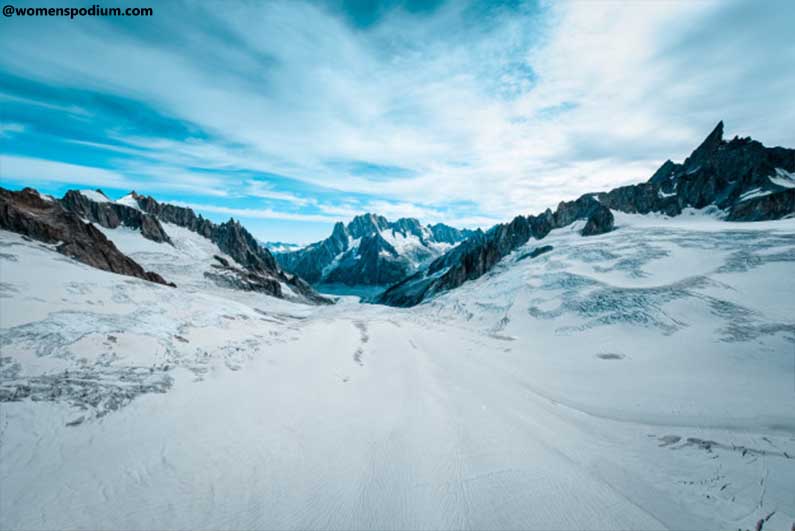 Alaska is a beautiful place, filled with natural beauty, trees, forests, and wildlife. This summer, make your children acquainted with nature by traveling to Alaska. Even though many hotels and lodges are closed due to the Covid-19 situation, there are some less crowded hotels you can rent. You can rent a lodge in the woods for an affordable price. Go fishing at the nearby lake, spend quality time with family in the woods, cook outdoors, etc. You can also visit the Alaska Wildlife Conservation Center to see native animals like reindeers, brown bears, and bison, etc. Alaska is a cool place, which is like heaven in the sweltering heat of the summers.
4. Experience the Charm of Cooperstown in New York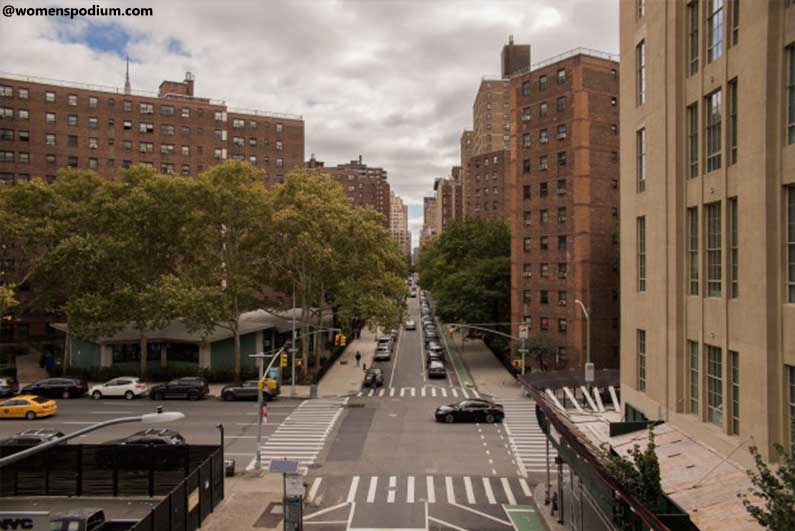 The reason you should go to Cooperstown in New York is because of its Farmer's market. All over the town, you will find exotic food made from freshly grown ingredients. You can also go for a tour and tasting at one of the numerous breweries in the town, where the best alcohol is brewed. It is wise of you to make reservations beforehand or even better if you order takeout or curbside delivery service for safety purposes. The picturesque little town is home to the Baseball Hall of Fame. In addition, you will find cute shops with antique merchandise lining the streets.
5. The Beaches of the Caribbean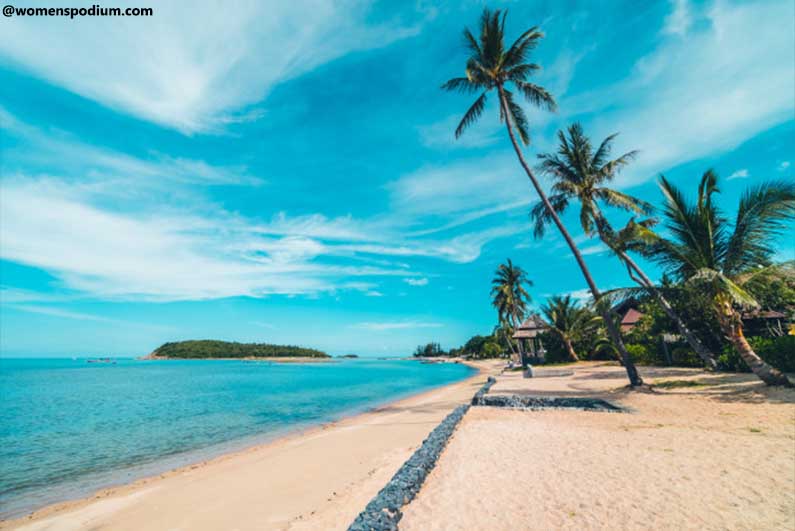 No summer vacation checklist is complete without a visit to the beach. However, beaches are so crowded at this time of the year that you'll hardly find space to place your foot. Moreover, beaches are closed to contain the effects of Covid. However, instead of going to the popular and most well-known beaches in the country, try some lesser-known ones which are less crowded. For example, instead of going to Hawaii, opt for Jamaica in the Caribbean islands, with its beautiful sand and seashore.
6. Get a European Experience in Portugal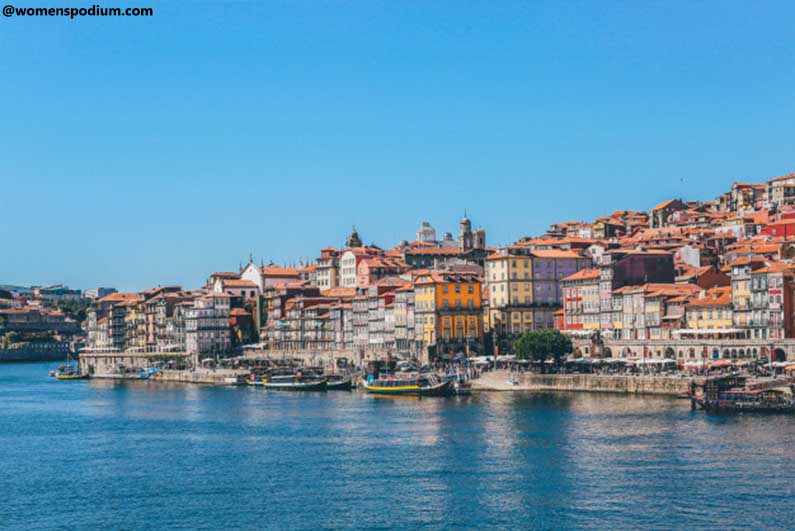 When people speak of a European gateway, the United Kingdom and France are the first to come to their minds. Like every well-known place, however, these destinations are also booked with tourists. Not to mention how expensive these places are. On the other hand, Portugal has not only affordable and best family vacation spots, but also a splendid place to get the European experience. The cobblestoned streets and architecture exude history and culture. You can also find a number of attractions your kids will enjoy.
7. See the Remnants of the Ottoman Empire in Turkey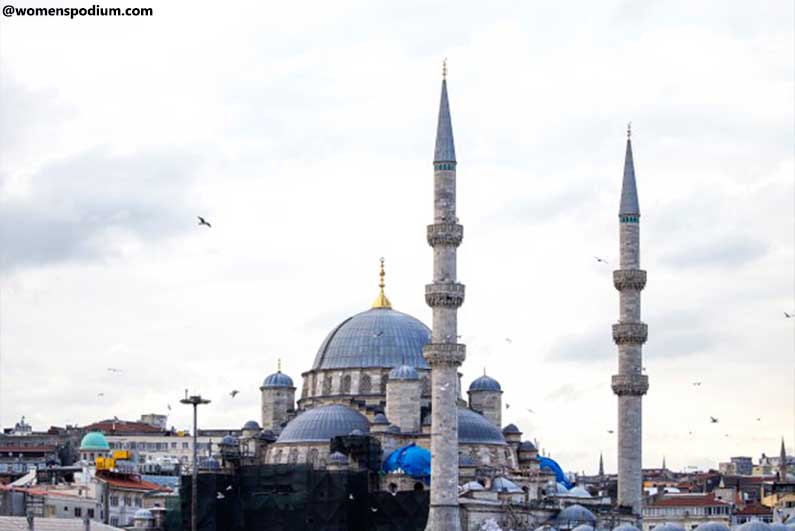 Turkey is one of UNESCO's World Heritage Sites and home to one of the oldest civilizations on Earth. The country itself is beautiful but with cities like Istanbul and Cappadocia, spending a vacation here is a must. You can visit the numerous cultural and historical sites that once made the Ottoman Empire the best in the world. Your kids will have a blast of joy, experiencing the Arabian Nights, not to mention the advanced, modern, and kid-centric attraction spots in the city.
8. Visit Montreal in Canada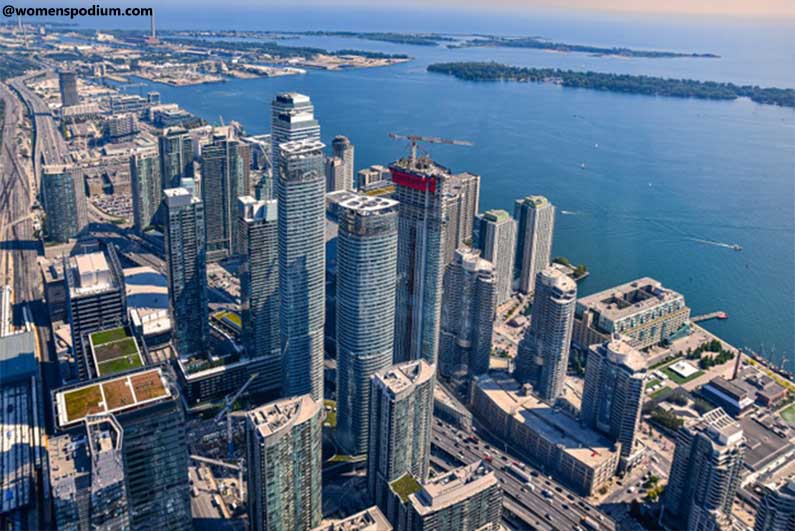 Canada is one of the countries with the largest number of immigrants. And these immigrants have painted the country in their colors. There is no limit to the establishments that provide entertainment and especially food from their respective culture. If you want to experience a lot of cultures at once, Canada is your place. Additionally, you can find museums, theme parks, hiking trails, and many more attractions to make this vacation fun for your family. Who knows, this place would become one of your best family vacation spots of this year?
9. Roam the Streets of Japan
Although Japan can get notoriously hot during the summer season, you can still enjoy depending upon the place you choose to visit. Mount Fuji is a must-visit place in whatever season you visit Japan. You can choose to stay at a traditional inn and soak in one of the numerous natural hot springs in the country. Your children will love all the technological advancement Japan has to offer. It offers, both, a relaxing gateway with natural scenery and a multi-tech experience with futuristic entertainment for people of all ages.
10. Spend a Weekend at Puerto Rico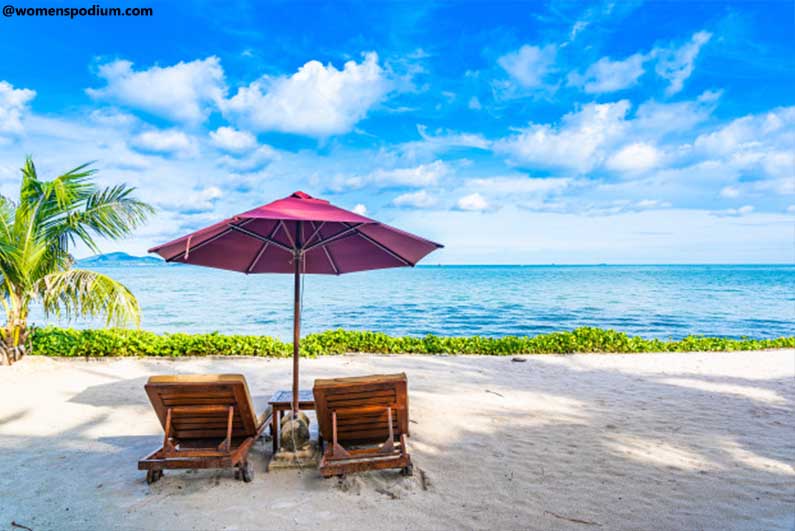 Puerto Rico is a member of the US Commonwealth, which means you can spend your vacations here and not worry about all the jargon that comes with international travel. It's like visiting another state in the US. Puerto Rico offers you warm beaches with orange and golden sand that you won't find anywhere else. If you want a quiet hideaway this summer, away from the noise and luster of megacities, then Puerto Rico should be your vacation destination. Plus, it is a less crowded place to enjoy a safe vacation.
11. Go for Safe Vacations in Bulgaria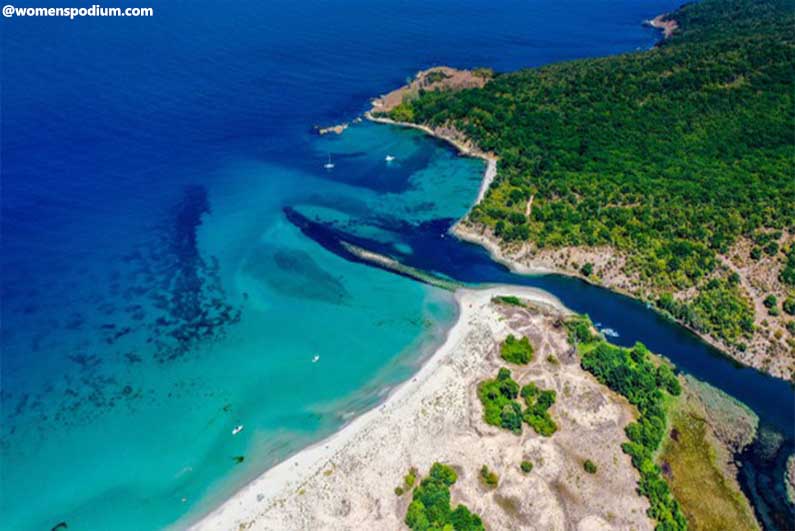 Bulgaria is in the South-Eastern part of Europe and has a relatively low tourism number which means you are not unsafe in overly crowded areas. The nation has a rich history and culture. There are also ample hiking opportunities at human Canyon and in the Balkan Mountains. Kids will enjoy a variety of museums and historic sites like Baskerville monastery. The country offers beautiful beaches, which are the best family vacation spots for the summer season. Even an exciting adventure like downhill skiing is relatively affordable as compared to elsewhere.
12. Enjoy Splendid Cuisine in Georgia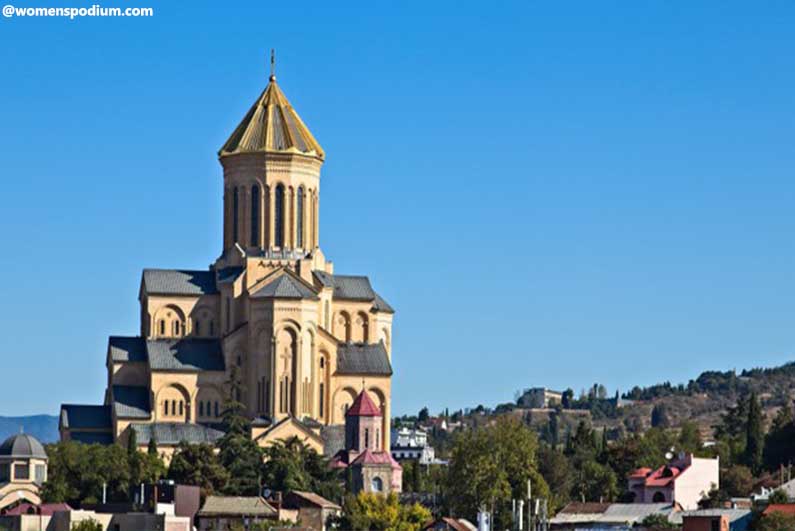 The Republic of Georgia is a country locating at the crossroads of Eastern Europe and Asia. Its unique cultural offerings have caught the eyes of travelers from around the world. Georgia is best known for its eclectic cuisine and thousand years old refined local wines. But you have to resist spending a small fortune. This picturesque city of winding cobblestones has many inexpensive shops, bars, restaurants, and cheap accommodations for a whole family.
Tips for Saving Money on your Vacations
You also need to know how you can get the most out of your family vacations without ripping a hole through your wallet. There are various ways in which you can save money during travels, both home and international, some of them are:
1. Avoid Tour Guides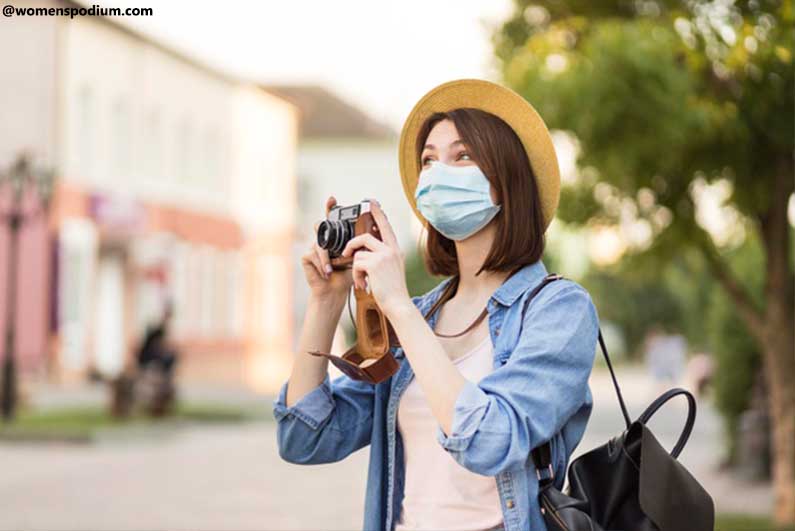 Even if you're traveling to an unfamiliar part of your own country and especially when you go to a foreign land, avoid hiring tour guides. They charge hefty fees for showing you around the basic sites. If you truly want to experience another culture, I'd suggest going off-course. Interact with the locals to find out about the best spots to see in their country. Most people are friendly to outsiders and I'm sure it's more fun to learn about their culture from them firsthand.
Also Read: You can easily manage your budget for a tension-free vacation with some planning.
2. Travel on your Own for Affordable Family Vacations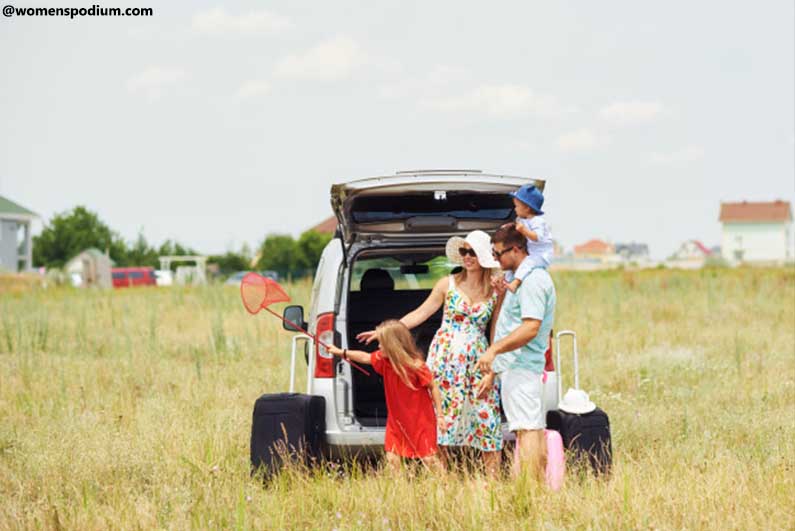 When vacationing in another country, most people rely on taxi services to get them around. However, you must be aware that taxis are notorious for charging innocent tourists at high rates. Instead, you can save money on travels if you use public transport. Navigate the streets on your own and if you end up on the wrong bus or train, don't worry it's just a part of the experience.
3. Do Not Buy Souvenirs On-site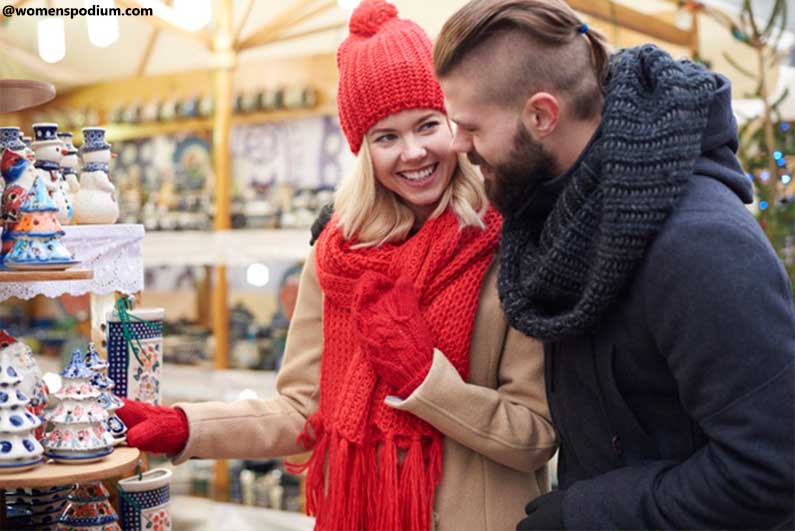 Some of the best family vacation spots are also notorious for another thing – selling expensive souvenirs. Buying souvenirs is part of the vacation and can be a great memory to remember the place by. However, most onsite souvenirs are not even well-crafted and can be bought at any other shop at a cheaper price. Avoid wasting money on such souvenir shops during your family vacations.
4. Rent a House Instead of Staying at Hotels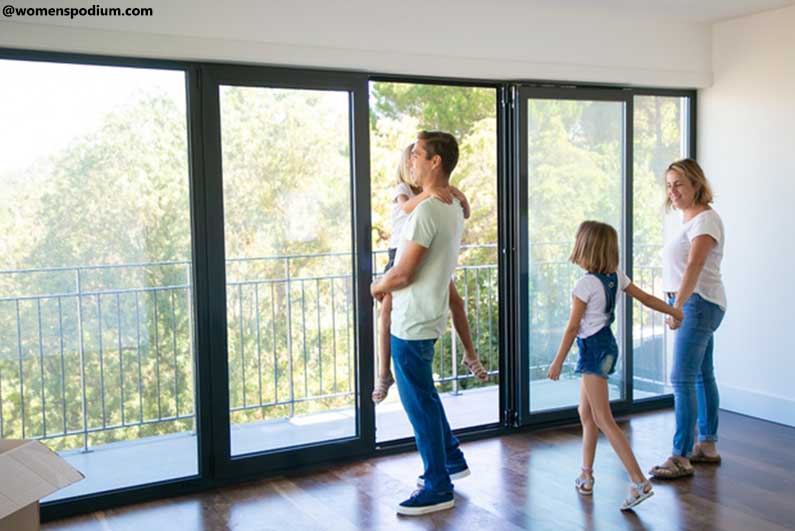 Hotels seem like the easiest option for accommodation while traveling. But like many other things on vacations, they are highly expensive. Fortunately, most countries allow tourists to rent a house for their stay. This is especially convenient if you're on vacation with your family during times of the Covid-19 pandemic. You can rent a whole house, with separate rooms for kids, kitchen, bathroom and pool at a relatively cheaper price than a single hotel room. Moreover, to be safe, you can cook your own food instead of eating out for every meal at expensive restaurants.
5. Opt for Free Public Attractions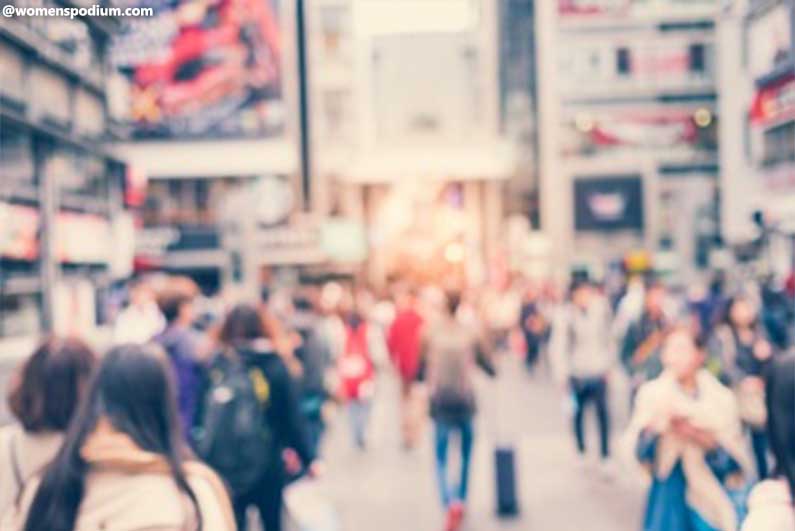 In every country, there are numerous public attractions that you can visit for free, unlike private resorts and beaches. These are not any less fun and entertaining than expensive private vacation spots. Choose to visit public attractions this summer and save a huge amount of money on your family vacation.
In many cases, the services are not fully open because Covid-19 is still a threat to the world. But you can follow travel restrictions and get tested, or better if you are fully vaccinated. You must eat healthy to be immune and take all the precautionary measures before visiting the best family vacation spots in another country. Enjoy your family trip, make amazing memories on this summer vacation and travel best within your affordable budget.