How To Plan A Euphoric Family Weekend?
East or west weekends are the best. For almost all of us, weekends are the most awaited days of the week; in fact, all family members anxiously wait for the weekend to enjoy, relax and spend quality time with their dear ones. Beyond any age barrier, most people plan to spend the weekends in their own way; some think of weekends only as family weekends and love spending quality time with their family, whereas others love partying, going to a club, or fishing with friends. So, if you are among those who are always in search of some entertaining ways to spend their weekends with their family, come join me; let's explore some exciting and healthy ways to enjoy your family weekend.
What Is The Significance Of Family Weekend?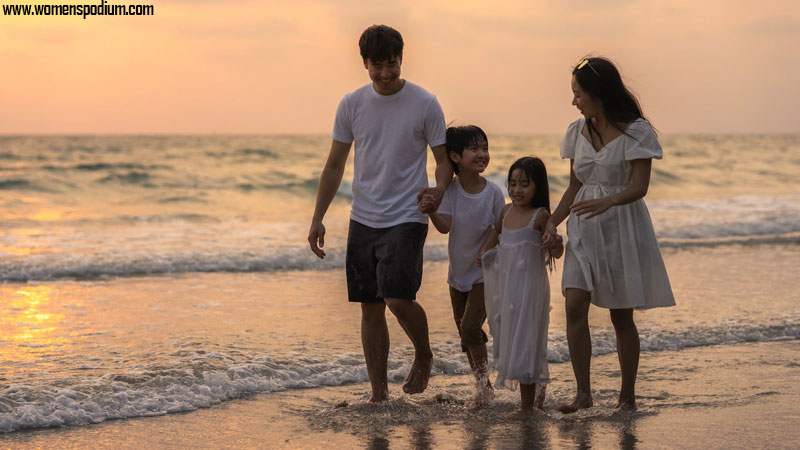 A family is comprised of different people of different age groups, and every person has their own interests. Almost every family members are busy throughout the weekdays; be it school or office, it becomes tough to get time to talk in peace. And here, the significance of the family weekend becomes more significant because this is the one time when we all are free from our regular routine and can take out some time to spend with family. Family weekends truly give you the time to dive into each other's lives, to know what the other person is going through and how you can play an influential role in their life. The best thing you can do is make pleasant memories instead of sitting idle without fruitful yield.
So if you are ready to make your family weekends memorable and looking for some exciting activities to make a family weekend special, you are at the right place. Don't miss this piece of reading; hopefully, you will catch some interesting ideas for a fun-filled family weekend.
12 Family Weekend Activities To Enjoy With Family
1. Travel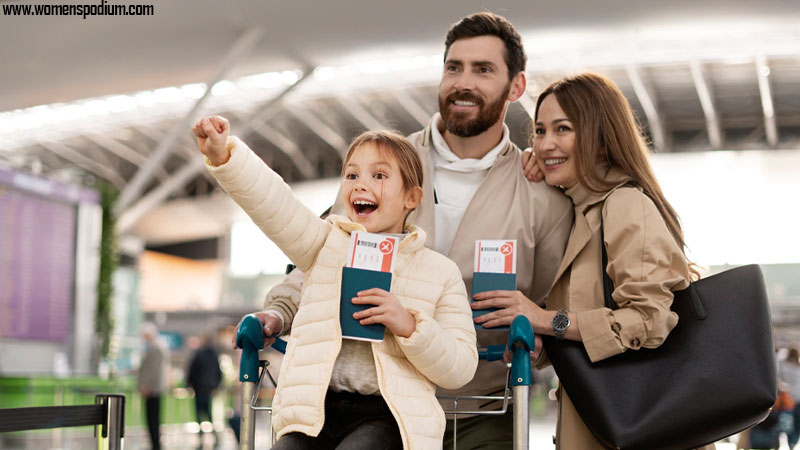 Saturday drives us towards weekend fun, and traveling is one of the best things to be with the family. I guess traveling is somewhat that common point upon which almost all family members come on the same page. Just sit together and plan where to travel; it can be visiting some close and old family friends or any recreational place nearby where you can stay and enjoy. Travel is the best recreational therapy if you want a happy weekend ending.
2. Hiking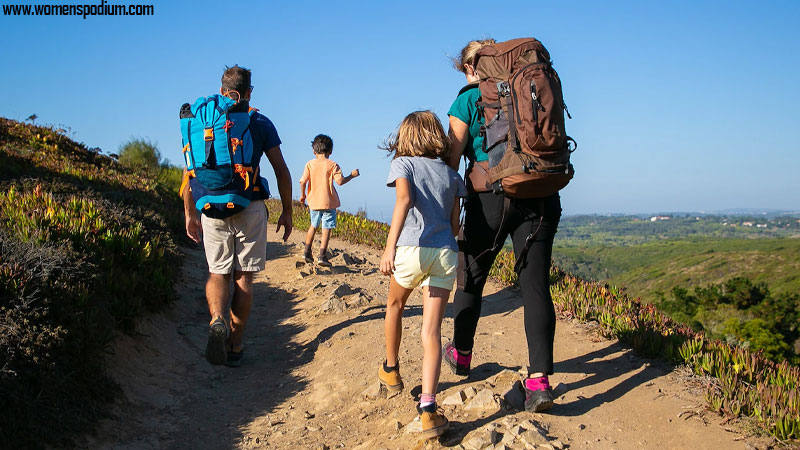 On weekdays most of us don't get time for exercise or walking. So if your family loves adventure, you can try hiking if you love the natural landscape and are pretty adventurous as well. Hiking refreshes your body and soul. I am sure your family will like this idea of hiking, and even if they disagree, at least you can convince them with these motivational words, "We don't stop hiking because we grow old; we grow old because we stop hiking".
3. Camping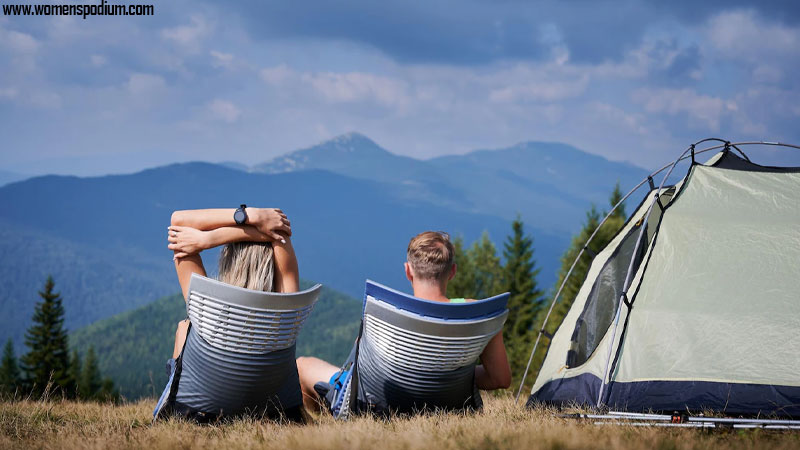 Do you want to plan a family weekend to remember? A cup of coffee, beautiful surrounding, and camping are the three best things that can make your weekend more than amusing. I think camping is the most happening weekend activity if you are looking for some outdoor well-spent family weekend. Every family member can enjoy their own camping; if someone loves reading, he can read his favorite books in the calmest environment. If you have kids, they can enjoy themselves together with their favorite outdoor games.
4. Movies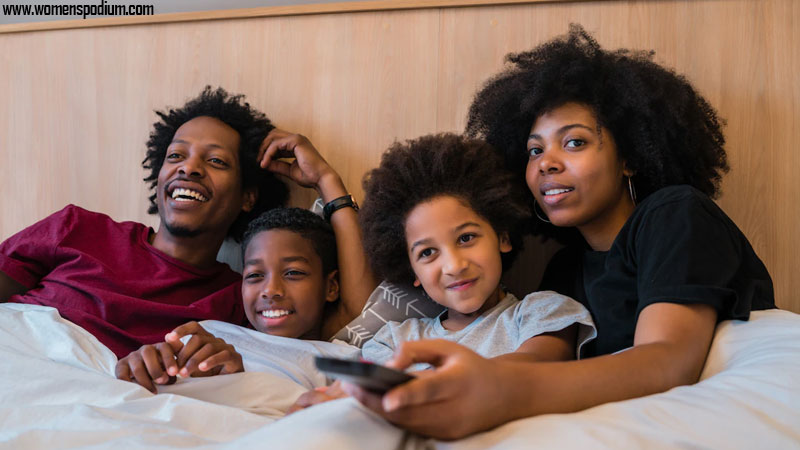 One of the most common prospects for the weekend is watching movies. I bet watching your favorite or any latest movie is the best therapy for a fun family weekend. It's not possible on weekdays to spend 2/3 hours on a movie, but the weekend gives you the opportunity to enjoy your favorite series/movie. And if not a movie, then what's Netflix for? Pick any of your favorite Netflix series and stream and enjoy a binge-watch with your loved ones.
5. Zoo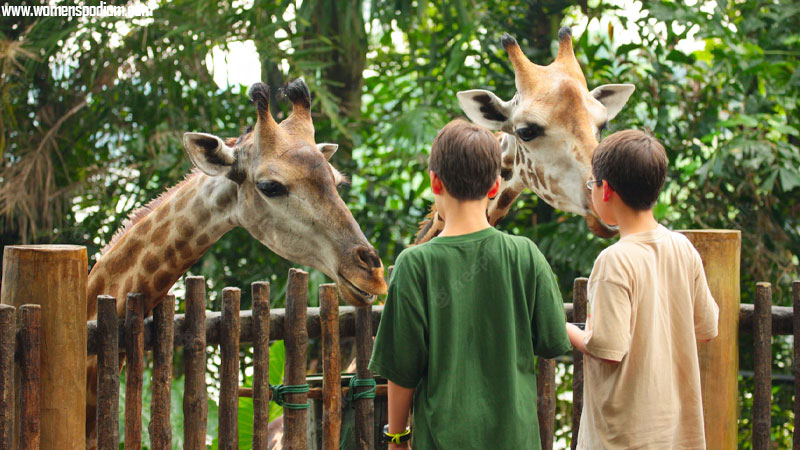 Kids love outdoor activities, and as a parent, you must encourage your child to play outdoor; this helps cut off the screen time problems; besides all, these children learn many things due to the practical outlook. You can go for nature camps, jungle safari, or just simple as that, visit a zoo. If you have kids in your family, going to a zoo is the best weekend getaway idea where you can let your kid see the animals they saw in their story books or study books.
6. Amusement Park
Another option that runs parallel to the zoo is the amusement park. Personally, I find amusement parks are the best spots where people of all age groups in your family can relish their free time. You can make your trip more entertaining by arranging a picnic party, homemade food, a track to walk/jog and activities for kids in an amusement park is a complete package for a memorable family weekend.
7. Dine-in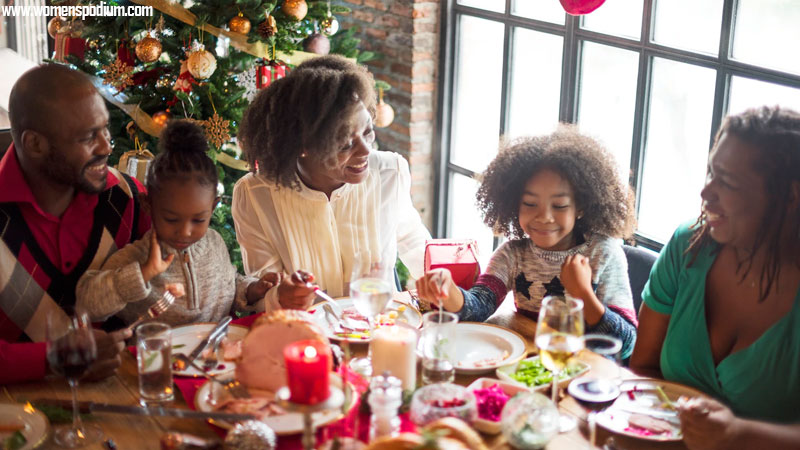 "There is no sincerer love than the love of Favorite food".
Dine-in together has become a tradition these days; it does not limit you just to food but also offers time to share time and feelings with your family. Going out for dinner or lunch also allows you to feed your soul through chit-chat, gossip, and healthy discussions with your family. I am 100 percent sure food lovers will simply love this idea of dine-in at their favorite place.
8. Long Drive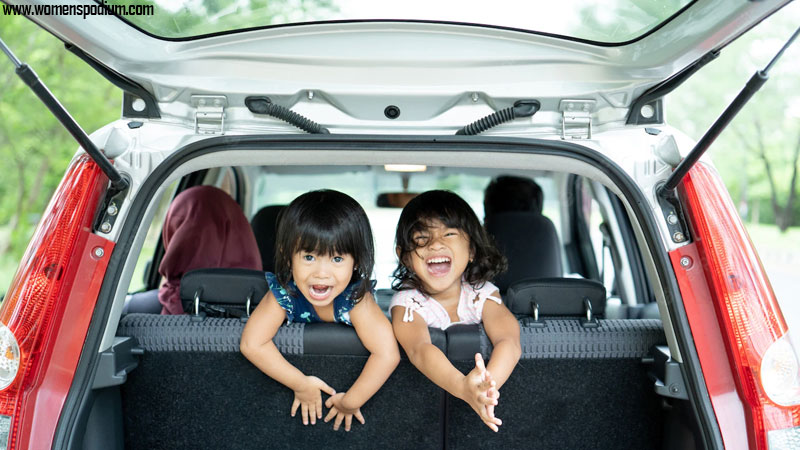 Life is a journey, and you can make this journey beautiful by spending your free time with your family. Long drives and calm walks are almost everyone's favorite. You can arrange a long drive trip with your family either in the countryside or hilly area. Going for drives with family is indeed some of the captivating weekend therapies to calm your mind, body, and soul.
9. Socialize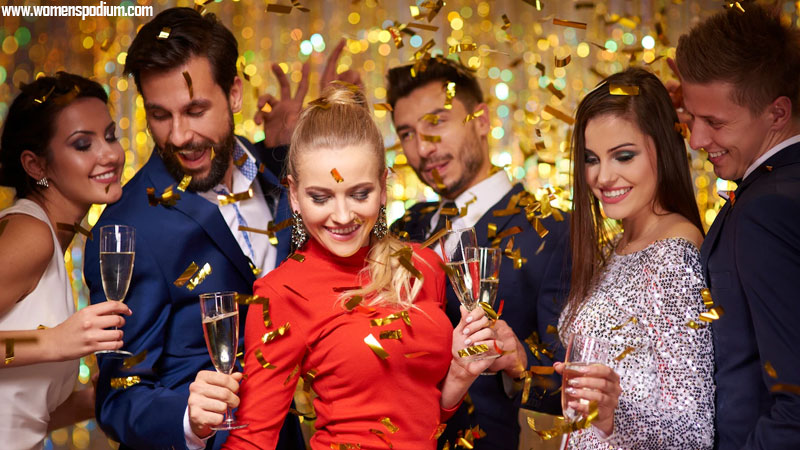 Man is a social animal; we all love to meet our loved ones (family members/friends/relatives). Meet and greet people on the weekend; after all, you get time to socialize on this very day. You can also plan a karaoke party at home and invite your friends to feed music to their souls. Socializing is truly an elaborate way to mix and enjoy the company of your friends.
10. Visit a Library or Museum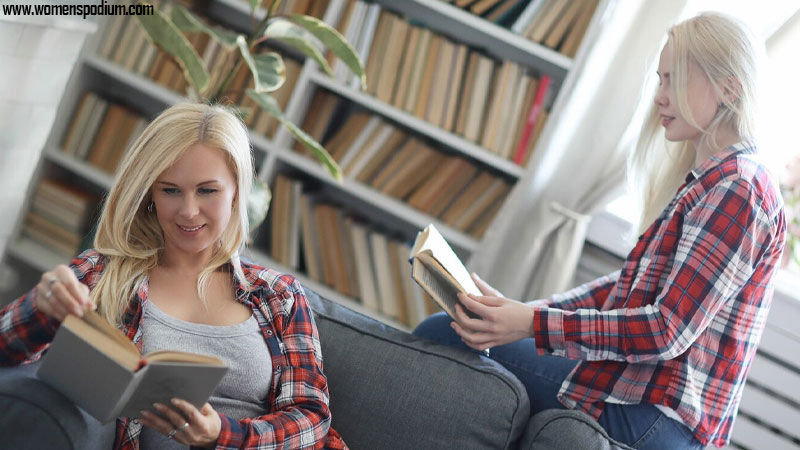 If your family members are fond of reading, you can visit a library and read your favorite books in a quiet and calm environment. Along with this, you can also visit a historical or science museum to explore more about the past/history of science/inventions. This trip will be a double treat because it will also help your kids in their studies.
11. Go Shopping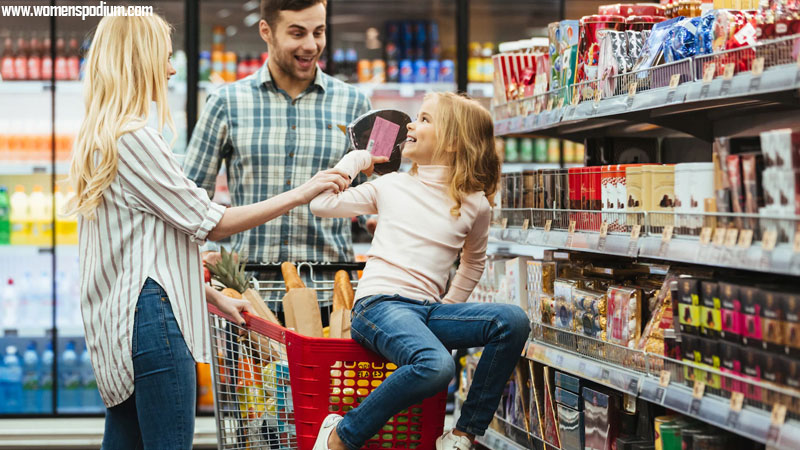 Indeed, money can't buy happiness, but this quote doesn't fit everywhere. Sometimes spending money in terms of shopping makes you happy. If you have received your salary this weekend, you can shop till you drop and buy whatever you and your family need. Don't think much; pick up your wallet and go to a shopping mall because you will find everything you need (including groceries) under one roof. Moreover, your kids will be more than happy if they find a food court or fun land/fun area/ fun city or any other activities of their interests in that same place.
12. Enjoy Outdoor Sports Day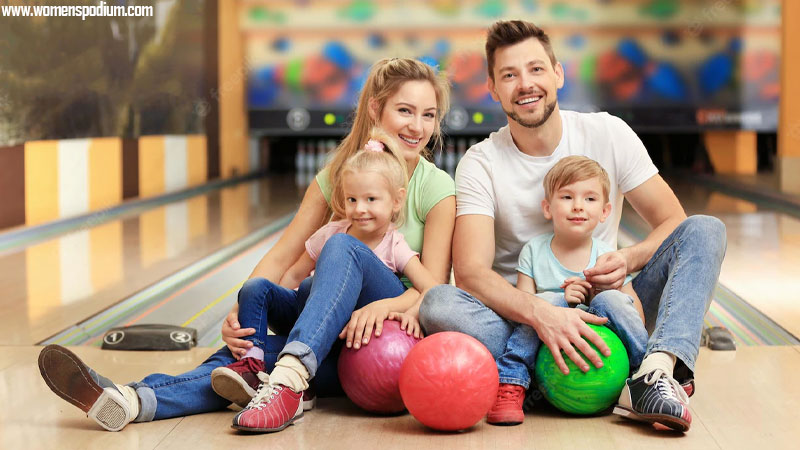 If your family loves sports, you can plan for an outdoor sports day with your family. You can arrange your own sports day or join a nearby sporting club; swimming can be an appropriate fit, especially during summertime. You can also visit your nearby beach and play your favorite sports (tennis/badminton/beach volleyball) in a relaxed and revitalizing environment.
Life is too short to remain busy all the time; enjoy your family weekend and join work with a new spirit and full enthusiasm. I must say weekends are a source of recreation and avail this time by engaging yourself in healthy and happy activities. Believe me; you will feel the positive energy in you that will be enough for your entire weekdays. Plan a family weekend full of fun, family time, and entertainment. Every minute you spend with your family is actually an investment in your memories. Have a beautiful family weekend to remember!
Also Read: Here are some financial tips on how to be smart with money and plan family trips well when you travel with kids.