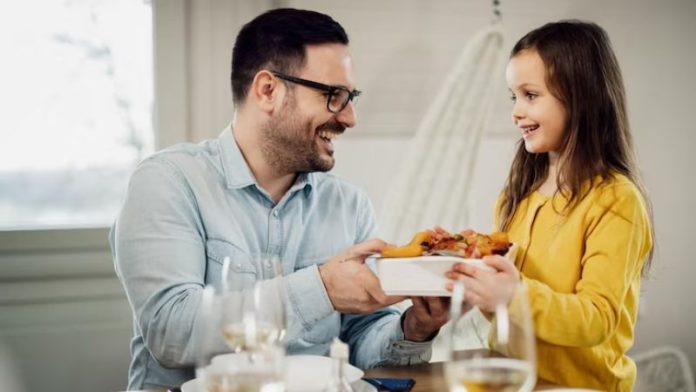 A satisfying lunch is one of our favourite ways to create lasting memories with loved ones. Prepare a memorable dinner for your dad, grandpa, kid, or any other special guy in your life for this Father's Day. With these Father's Day food ideas, you can prepare steak dinners, make handmade pizzas, or shape Father's Day BBQ ideas real. If you ask your dad, he would rather have "a delicious plate of food" than any other material possession. That means it is time to bring out your skills and prepare him something delicious. Check out these Father's Day lunch ideas and dinners to make your dad's day the happiest.
Best Father's Day Food Ideas Your Dad Would Love!
Here are some of the delicious recipes for Father's Day lunch ideas and Father's day bbq experience to bond with your father.
3 Hearty Father's Day Lunch Ideas To Try This Year!
Father's Day is a special occasion and momentous day to honor and show appreciation for fathers, and planning a thoughtfully prepared lunch can truly bring him joy. But do remember to consider your dad's personal preferences and dietary restrictions when planning the feast. And don't forget to add a personal touch by including his favorite desserts, such as special homemade ice cream, cheesecakes, brownies, or his favourite sweets to make the lunch extra special. Here are some lunch ideas that you try yourself to make Father's Day memorable.
1. Rump Steak And Jacket Potatoes With Mustard Butter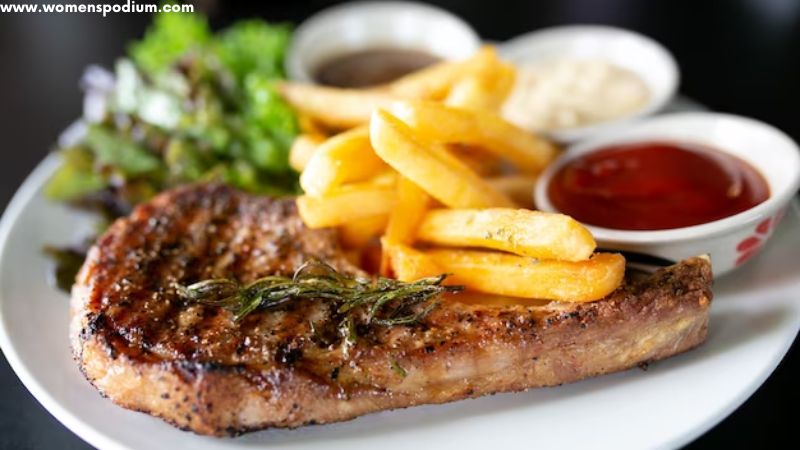 Treat your dad to a delicious barbecued steak as this is one of the delicious Father's Day lunch ideas on this day.
Ingredients
BBQ sauce, two tablespoons
1 teaspoon paprika
Cut one (600 g) beef rump steak into four pieces
Olive oil
80g butter
Fresh chives, 2 tsp
Wholegrain Mustard, 2 tsp
1 garlic clove
Lemon rind, 1 teaspoon
4 big sebago potatoes
Sour cream, to serve
Method
Preheat the oven to 200°C/180°C. Using a fork, prick six potatoes. Cover in foil. Bake for 1 hour and 20 minutes. Place on a platter.
Then add paprika and barbecue sauce in a small bowl. Put the steaks on a baking dish made of glass or ceramic. Brush the sauce mixture on the steaks.
Spray oil on the barbecue plate. Cook the steak for 3 to 4 minutes on each side. Place the steaks on a plate and cover.
Peel off the potatoes then season with pepper. Then combine butter, garlic, and mustard in one bowl.
2. Perfect Roasted Lamb Chops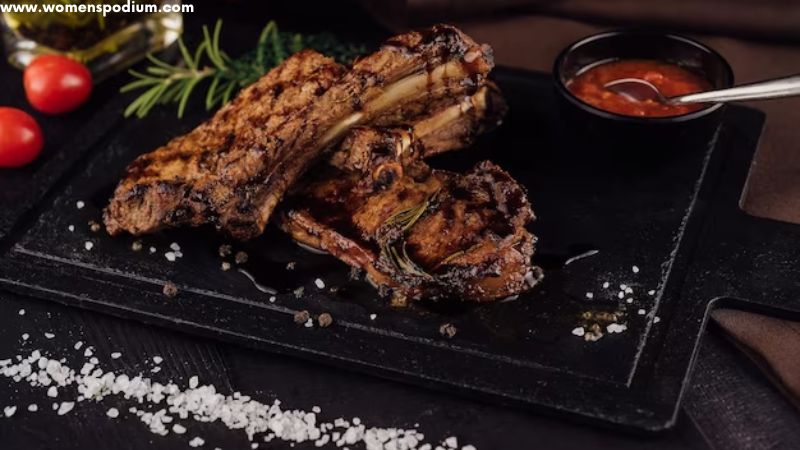 A perfectly roasted lamb chop is one of the delicious Father's Day lunch ideas. You can make the juiciest lamb chops for your food lover fathers, with such easy Father's Day food ideas.
Ingredients
Two celery sticks
Two carrots
Onion
Bay leaf, 2
1 leg of lamb, weighing (2.4 kg)
Olive oil
15g of fresh rosemary
4 garlic cloves
Method
Set the oven to 220 °C and chop the celery, carrots, and onions roughly before adding them to a pan.
Make clean cuts on the lamb bone with a sharp, pointed knife and season them with sea salt and black pepper. Use olive oil, sea salt, and black pepper to season the lamb.
Remove the leaves from the rosemary, slice the garlic, and add a sprinkle of olive oil.
Put the lamb chops straight in the oven. Cook according to your preferences.
Serve with veg pulao or any rice he likes for a hearty Father's Day lunch.
3. Chicken Burgers Plus Double-Fried Chips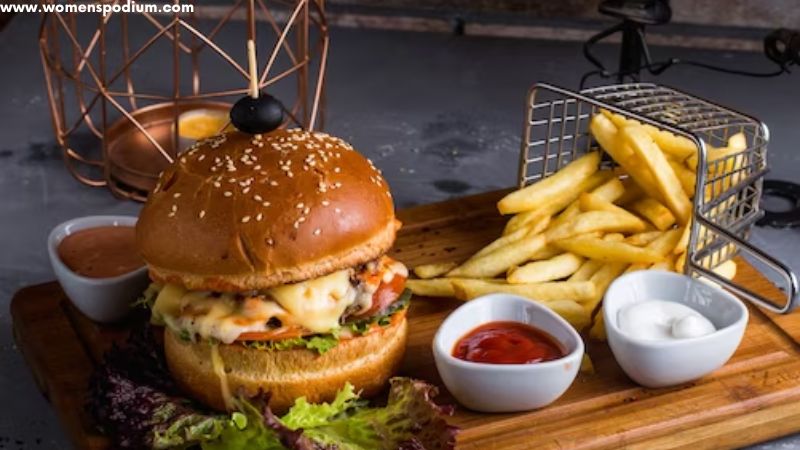 Another one of the Father's Day food ideas that most fathers would love is a full burger that fuels them for some hours!
Ingredients
1 kg potatoes, thick chips
60g of chicken mince
1 egg yolk and 1 tbsp fresh marjoram
Peanut oil
Extra virgin olive oil, 1 tablespoon
100g cheddar, 4 toasted brioche bread
2 boiled beetroots sliced, 1 thinly sliced red onion
190g (3/4 cup) whole egg mayonnaise
40g (1/4 cup) 1 tablespoon of diced, rinsed, and chopped capers and 3 teaspoons of Dijon mustard
Sriracha Hot Chilli Sauce, 1 tablespoon
2 teaspoons of lemon juice
Method
Grease your pan and cook potatoes for 12 minutes, then cool them.
Mix the meat, marjoram, and yolk in a bowl, season properly, and shape patties.
Combine ingredients for the sauce and let the flavors blend. Then cook the fries in the pan for three minutes each.
Assemble the patty, veggies, onions, beets, and lettuce. Serve with chips and sauce.
3 Delicious Light Father's Day Dinner Ideas For Your Dad!
And if not lunch, then organizing a Father's Day dinner is a fabulous way to show gratitude and honor the special role fathers play in our lives. Whether you're planning an intimate gathering or a larger family get-together, here are some light, delicious dinner ideas you can try on this Father's Day and create an unforgettable and enjoyable memory.
1. Smokey Easy BBQ Steak Sandwich For Dinner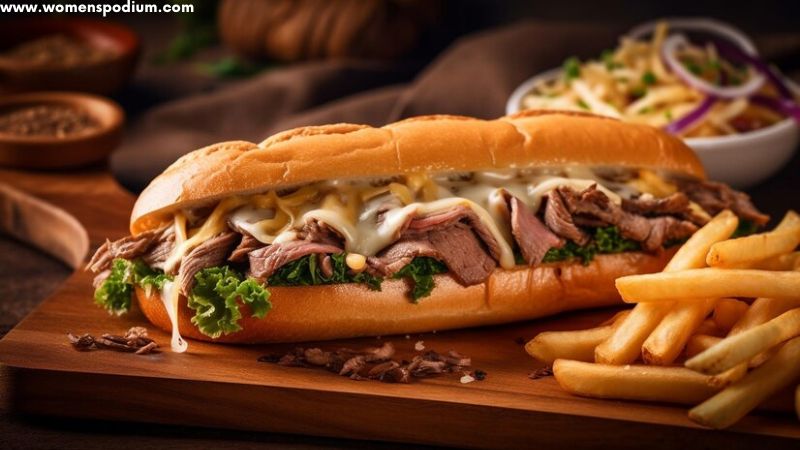 Try one of these simple 30-minute Father's Day food ideas for the perfect steak sandwich that simply oozes with smokey BBQ aromas.
Ingredients
4 steaks of Australian beef
1/3 cup Smokey BBQ Sauce
Olive oil spray, onion
8 pieces Toasted
Method
In a small ceramic dish, combine the steak and BBQ Sauce. Allow the taste to develop for 10 minutes.
Set a grill to medium heat. Spray oil on the steaks and the onion and cook for 3 minutes on each side. Place on a platter and cover.
Cook the onion on the grill for 5 minutes or until it turns golden brown.
Arrange this Father's Day BBQ experience with your dad and have fun activities with him.
2. Grilled Seafood – Lobster Rolls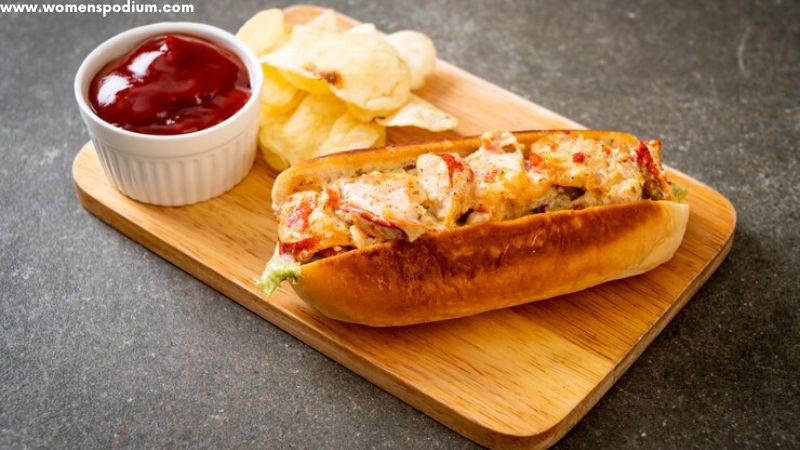 Seafood sandwiches including crabs and lobsters are one of the best Father's Day dinner ideas for fathers who live seafood.
Ingredients
90 g of butter
Six rolls, submarine
500g of lobster
Celery sticks
Mayonnaise, 2 teaspoons
Lettuce
Method
Take the butter out of the refrigerator and let it soften.
Warm up a griddle to a very high temperature.
Rolls should be buttered on both sides and grilled until lightly browned and toasty (keep an eye on them to prevent burning).
Cook the celery, chopped lobster flesh, and mayonnaise combined. To taste, season with black pepper and sea salt.
You can shred the lettuce and pile it high inside the freshly warmed grilled buns. Serve right away.
3. Classic Tomato Puree Spaghetti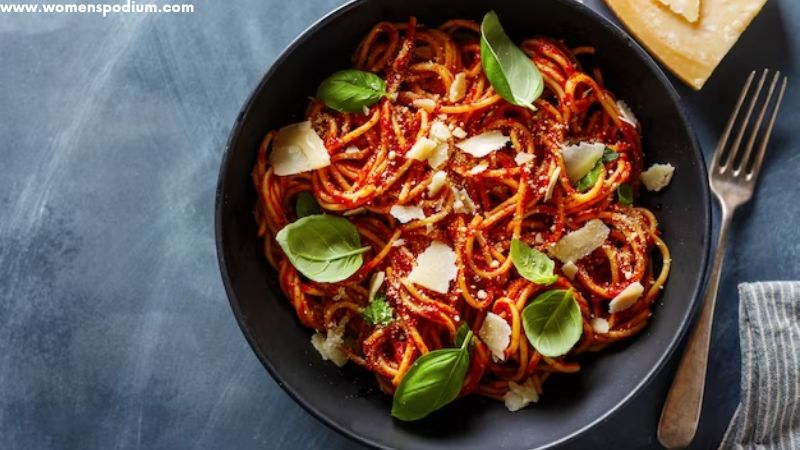 A fantastic base for adding a variety of other fresh ingredients, spaghetti is an excellent way to introduce youngsters to food.
Ingredients
1 fresh basil bunch
1 small onion
2 garlic cloves
1 kg of ripe tomatoes or 2 cans of finely chopped tomatoes weighing 400g each
Olive juice
1 tablespoon balsamic vinegar or red wine
Dry wholewheat spaghetti, 480 g
15 g Parmesan cheese
Method
Blanch the tomatoes, then peel them. Slice in half lengthwise, then set aside.
In a deep large skillet, warm 3 ounces of olive oil until it starts to smoke. You can add ed pepper flakes, salt, and tomatoes now.
Use a potato masher to grate the tomatoes into small pieces. Make sure they are finely chopped and mashed. Allow 25 minutes of simmering.
Heat the water and boil the pasta while the sauce is simmering. In salted water, boil the spaghetti, then drain.
Now add pasta to the sauce and cook in it over medium heat until it simmers down.
Turn off the heat and stir in the cheese, butter, basil, and extra virgin olive oil. Cook some more and serve.
To create a perfect day for fathers, children try their best and find out things to do and gifts they can offer their dads. This includes making hearty meals by following Father's Day food ideas and lunch or dinner recipes. You can serve his preferred drinks with lunch and dinner. Also, people connect more over their favourite meals while they are having fun.
Also Read: Children think hard when it comes to choosing Father's Day gifts. But the best gift for a father is always his loving kids.