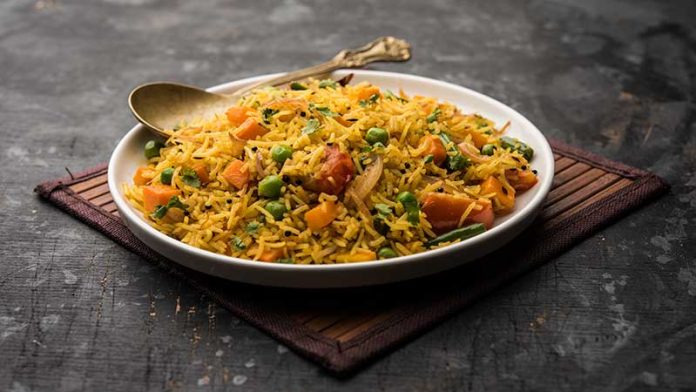 Everybody has one or two go-to recipes, and among a few, mine is veg pulav. This one is my saviour recipe when tired, in a hurry or not in the mood for the same main course menu of dal, chawal, roti and sabzi. What I like the most about this veg pulav is you can cook it with 2-4 green veggies, and if you want to stuff it with all seasonal vegetables, it's a go because it tastes delicious both ways. Eating it hot gives the best taste; you can coup up with any Indian pickles, be it amla achar, mango achar or mooli achar; even fresh tomato onion salads also gel perfectly. I will share my recipes on achar someday here.
Why Veg Pulao?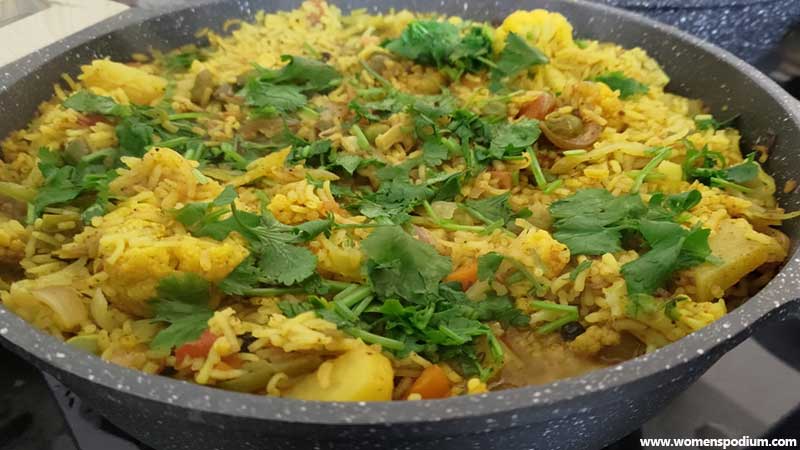 Well, the answer to this question is simpler, it is an easy and quick one-pot dish to make, and the best part of my family is everyone loves it, so for me, it's always a veg pulav than any other dish. Stuffing with seasonal or winter veggies makes it healthy and nutritious; you also feel full for a long time. What is best about this rice recipe is even if you have no green chutney or salad, or even pickles, it tastes simply delicious. The only thing I care about is serving it hot, as when it gets cold, the taste changes, and then you might need something as a side dish to complete it. Let's move on to this simple version of making veg pulav (my way). I cook this veg pulav recipe with the open pot method.
Prep Time: 20 minutes 
Cooking Time: 20-25 minutes
Servings: 3-4
Cuisine: Indian
Recipe type: Lunch
Ingredients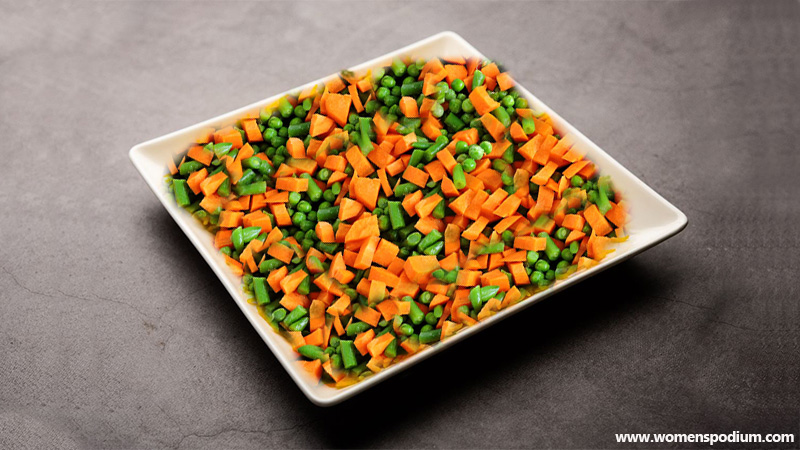 Long-grain basmati rice – 1½ cups
Thinly sliced onion – 2 medium-sized
Diced potato – 1 medium-sized
Cauliflower – around 8-10 florets
Finely chopped carrot – ½ cup
Shredded cabbage – ½ cup
Finely chopped beans – ¼ cup
Green peas – ½ cup
Thinly sliced capsicum – ¼ cup
Roughly chopped tomato – 3 medium-sized
Thinly minced ginger – ½ tsp
Long green chilli half-slit – 1-2
Roughly sliced garlic – 5-6 cloves
Lemon juice – ¼ tbsp
Oil – 4-5 tbsp
Water – 3½ cups
Spices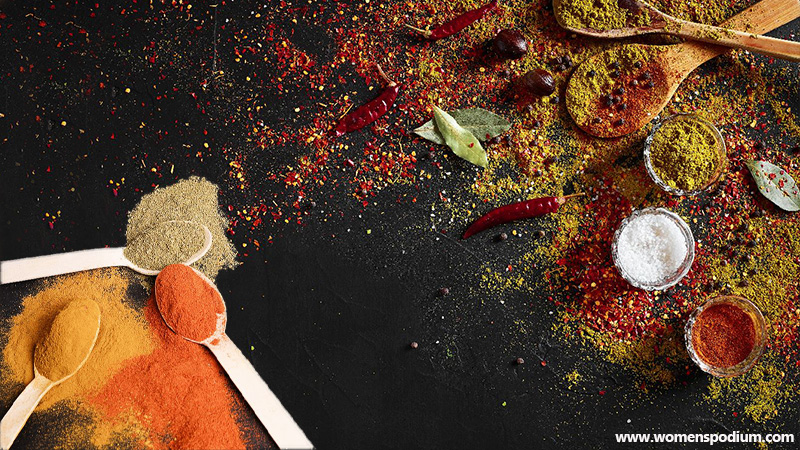 Everest biryani masala, or any garam masala of your taste
Turmeric – 1tsp
Red chilli powder – 1tsp
Coriander powder – ½ tbsp
For Tadka/Tempering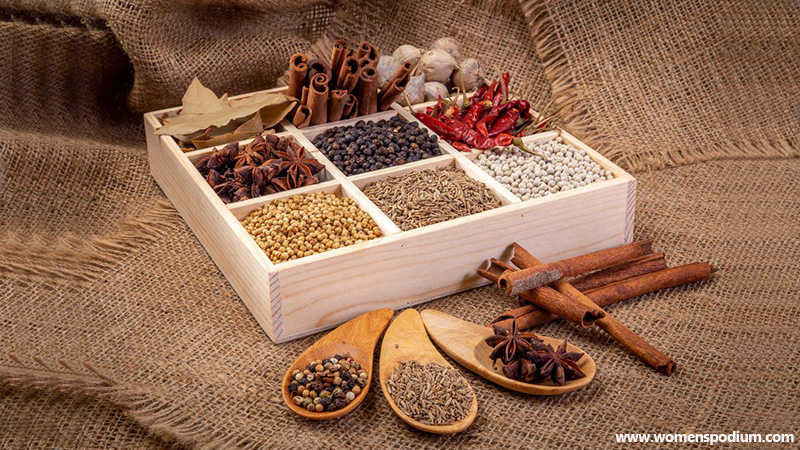 Cumin seeds – ½ tbsp
Black peppercorns – 6 to 8
Bay leaves – 1 leaf
Cloves – 2-3
Green cardamom – 3 pods
Cinnamon Sticks – 1 inch
Star anise – 1-2
Garnishing
Finely chopped coriander leaves – ½ cup
Fried cashew
Mint leaves
Fried onions
You can use any one of these garnishings; it's totally up to you; I mostly prefer coriander leaves.
How to Prepare?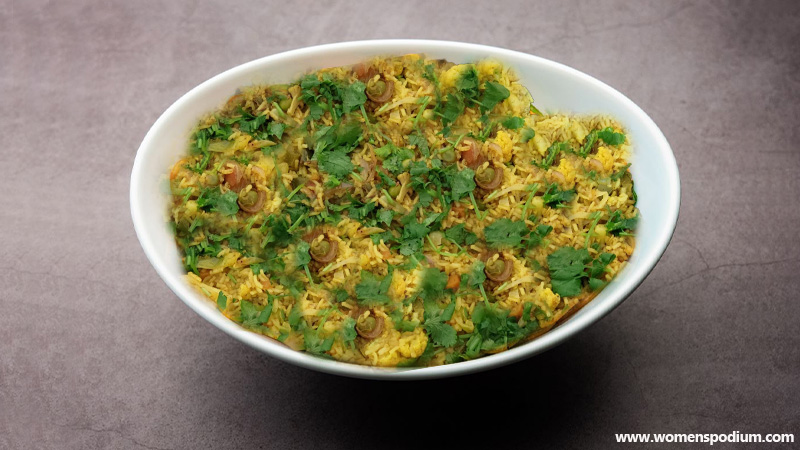 Start by rinsing basmati rice under running water until it clears the starch, and let it soak enough water for 10 minutes. Washing or rinsing the rice removes the extra starch, making the grains look separated when cooked.
After 10 minutes, strain the rice through a fine mesh sieve and keep it aside.
Blanch all the vegetables for 5 minutes, except cabbage and capsicum and keep them aside.
Take a deep kadhai, pan or biryani pot, and heat the oil on medium heat; when the oil is hot, temper it with cumin seeds, black peppercorns, cinnamon stick, cloves, green cardamom, star anise and bay leaf, and stir it for a minute. Ensure not to heat the oil until smoky hot.
Add chopped garlic pod and minced ginger; fry for half a minute. Then add onions and cook until it turns translucent; now add green chilli, and give a stir.
Add biryani/garam masala, turmeric, red chilli powder, and coriander powder, and mix well.
Now add the blanched vegetables and give them a good mix, so the vegetables get well coated in the masala.
Later add tomatoes and let them cook for 5 minutes, then add water, and let it boil.
When the water starts to boil, add soaked rice, stir it, and then add lemon juice; season with salt, Mix very well, blend everything together, and let the rice simmer for about 5-8 minutes on high flame.
After 7 or 8 minutes, lower the flame to sim, stir and tightly cover the kadhai with its lid and cook the rice until all the water is soaked.
Ensure to keep the low to medium heat. Usually, for the first 5 minutes, I cook it on a high flame, then for 5-8 min shift to medium and then halfway through, leave it on a lower heat after covering the kadhai.
After 7-8 minutes, the veg pulav is ready to serve.
Garnish the veg pulav with coriander leaves; when I'm not in a hurry, I use fried onions or fried cashews for garnishing as well.
During cooking, keep on checking to make sure that water is enough; sometimes, depending on the rice quality or vegetable, you may need to add more water. And if in case, you have to add water, use a fork to stir the rice to avoid breaking the rice grains.
Veg pulav is one of India's most common vegetarian rice dishes, after Veg biryani. Biryani is a long, time-consuming process, and veg pulav is a quick recipe and a healthier quick food choice. For bachelors, it is literally a saviour recipe; those who find it difficult to cook in an open pot can opt to cook it in a pressure cooker.
Cooking the veg pulav in a pressure cooker is easier than in an open pot. The cooking process is almost the same till we put rice, salt and lime juice. After adding rice, salt and lime juice, give them a good stir and place the pressure cooker lid, set the gas on a medium flame, cook until it whistles twice, then turn off the heat and your veg pulav is ready. When we cook it in a pressure cooker, we North Indian name this recipe as Tehri. I know many of you make veg pulao in your own unique way, but I shared it because I just love this rice recipe.
Also Read: If you are a rice lover, try making these super easy paneer fried rice and egg fried rice recipes.