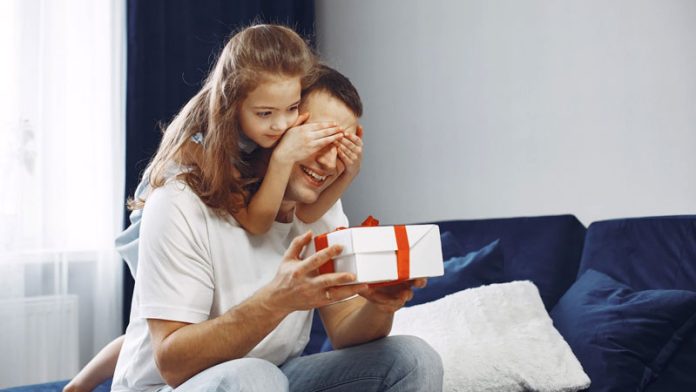 In all candidness, fathers are great at giving gifts. Sure, that dress might be the ugliest thing that has ever touched your body, and hats aren't exactly in trend anymore, but we come to cherish them even so. A gift isn't just the material, but the gift-givers feelings concealed in it with a pretty pink bow. It isn't every day that we appreciate our dads, but on this father's day (the third Sunday in the month of June,) we must put our heart and soul to turn it into one of the best days of their lives, with these awesome and fun father's day gifts ideas that are sure to plaster a gargantuan smile on their faces.
1. Portable Power Bank – To Ease His Struggles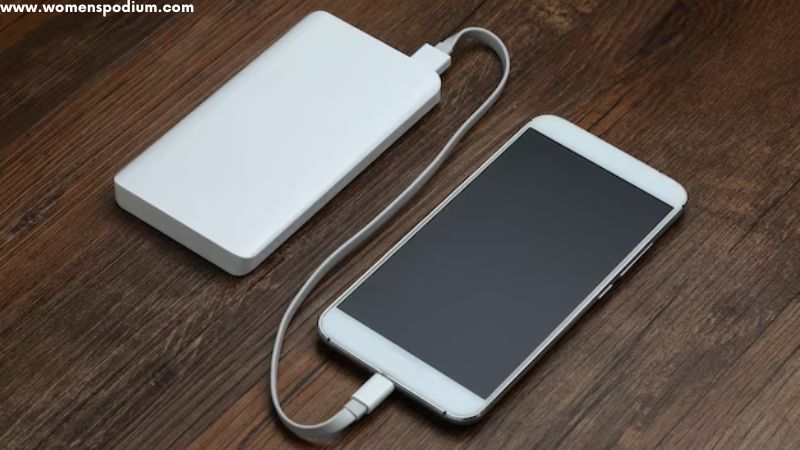 Dads are always in a rush to run an errand or get to their workplace on time. If they have an uncharged device in their hand and they get frustrated, it is your call to go with this gift for your dad. With this solar portable power bank, he can fully charge any small device, and phone. This may not be as good as customized Father's Day gift ideas but if your dad needs this power bank to ease his daily struggles, he will be more than happy.
2. Mini Exercise Bike – For Fitness Freak Dads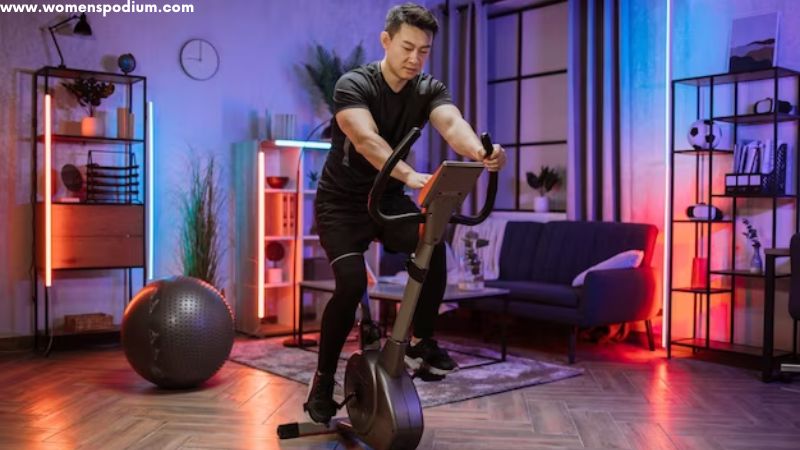 Your dad might not love to go out for a run, be outside other than necessary errands, or spend a day at the gym. But if he is fitness conscious, you can gift him this exercise bike to help him stay fit and in shape. He would love a little cardio exercise that he can do without planning to go out or anything. This is one of the most thoughtful Father's Day gifts that you can buy this year for your dad.
3. Smokeless Indoor BBQ Grill – His All-Time Fav Meal!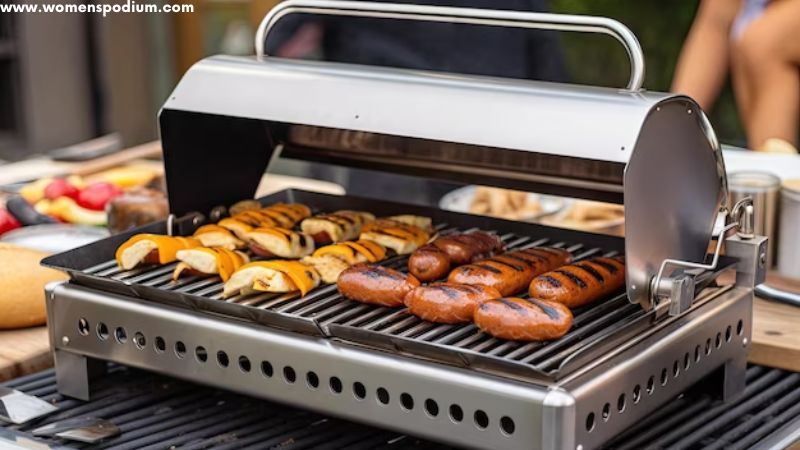 For a father who loves cooking and spending his time around outside fire, or grills, making steak or BBQ for the whole family, this gift is perfect. Choosing Father's Day gifts for your dad that caters to his hobbies is a considerate way to show your appreciation for your father. He can cook over that grill all year whenever he wants to grill. And the best part is that it is smokeless and he can use it indoors as well without any difficulty.
4. Hand-Stamped Handkerchiefs – One Of The Best Custom-Made Father's Day Gifts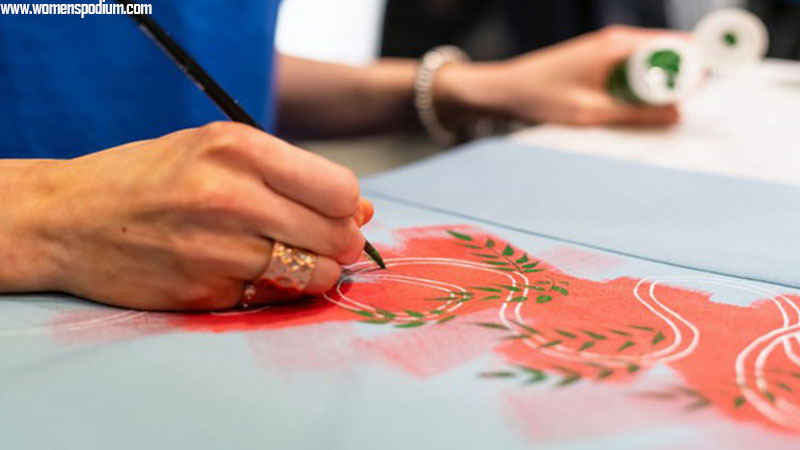 "Dad's Protocol" places them under the compulsion of always having a handkerchief. So that they're always there to wipe away our tears. Show them how much you appreciate their concern by spicing up the old rags they use by giving them a brand new paint job. Simply cut a design in foam paper and stick it onto a wine cork or an old film canister. Dip your custom stamp into fabric paint and process your masterpiece by ironing it, and there you have it! A revamped version of your dad's favorite piece of cloth, ready for use.
5. Hand-Baked Goodies – Sweet Gift For A Father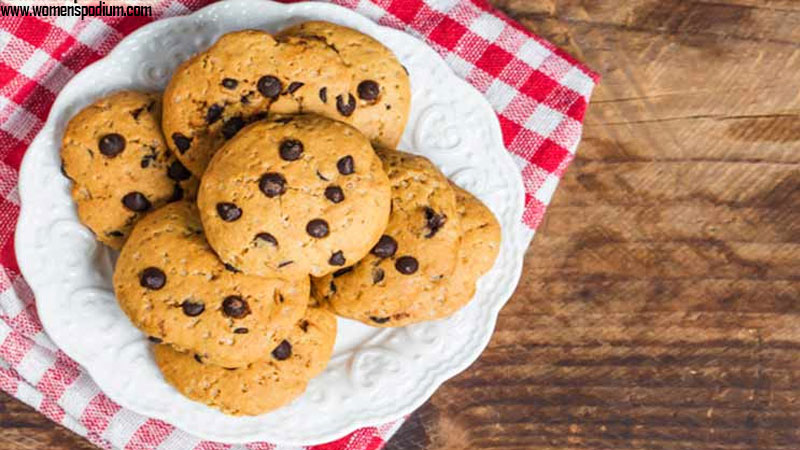 All dads share the love of all things sweet, and made from scratch by their favorite daughter makes the experience much sweeter. Grab your favorite cookbook and put on an apron, as the way to a man's heart is through his stomach, even though you already own it.
6. Dad-Coupons – Your Dad Is Going To Love These Father's Day Gifts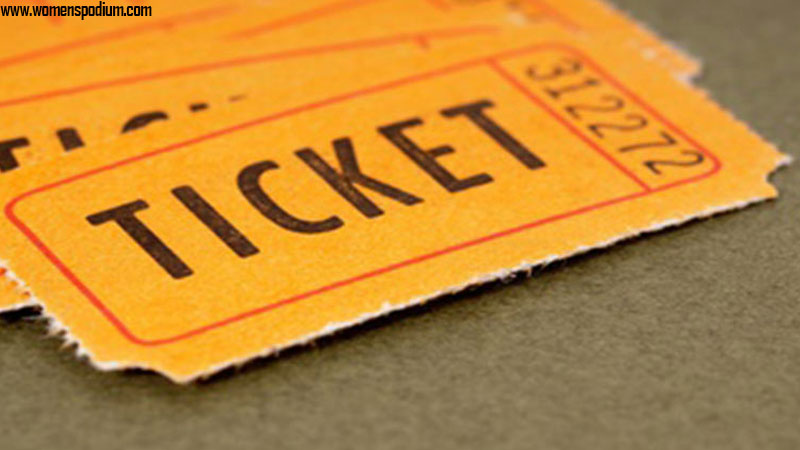 Here's a fun and easy way to pull a dad joke on a dad. Cut 4 to 5 rectangles out of colorful scrapbooking paper and make witty coupons, allowing him to cash in a day of chores, or an hour of fun with him. String them together with twine and it's ready to gift!
7. Curating A Personal Care Package – Grooming Gift For Father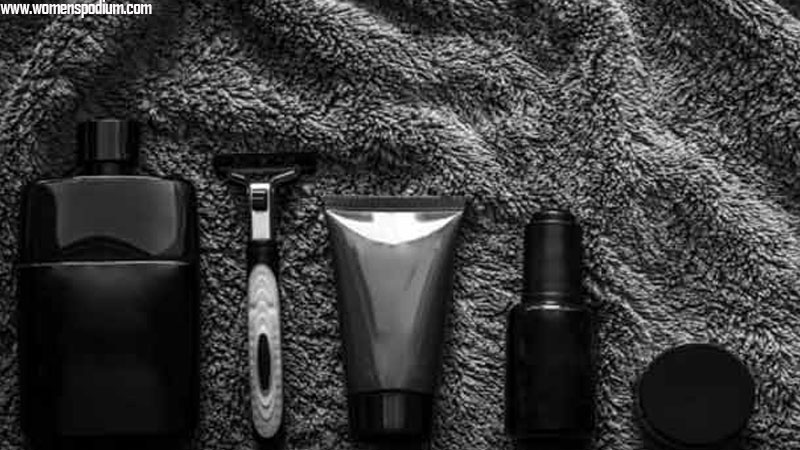 Father's day calls for desperate measures. Dads hardly care about their looks, so it's time to pamper them the way they pamper you every single day. Gather some of his favorite self-care products like after-shave; that perfume that smells like a perfect summer backyard barbeque day, beard oil, dental floss, or pedicure cream. Put them in a nicely wrapped box and decorate it as you please.
8. Mason Memory Jar – Long-Lasting Father's Day Gift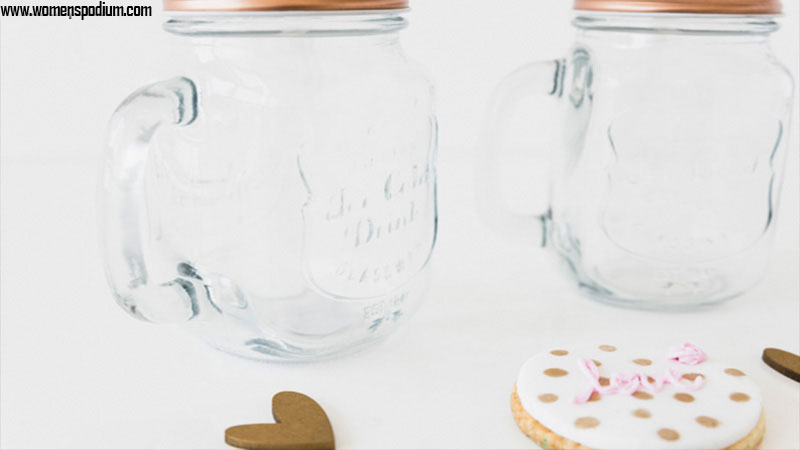 Daughters always grow up way too soon for dads. Father-daughter bond is something that every girl want to hold onto. Gift them something that will help his memories of you stay as evergreen as the grass. Father's day gifts ideas give you the chance to show your love for your dad. Tear up a bunch of little strips of paper and fill them up with your happiest and most heart-warming memories of him, wishes and cute quotes. Roll them up into little scrolls and fill them into a mason jar, along with glitter or beads to decorate. Gift this to him with an instruction to only open one scroll per day, so every day can be a little jog down the memory lane.
9. Embroidered Socks – Personalized Father's Day Gift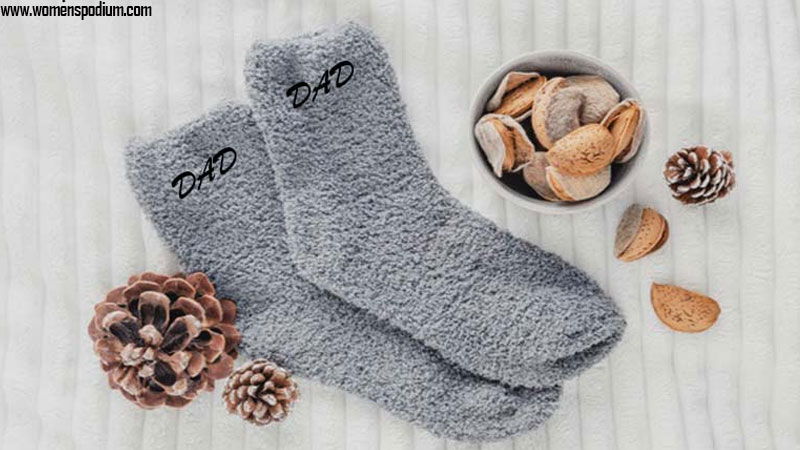 Face it: most dads continue to wear the same hole-in-the-toe socks or years together. What better way to stock up his sock cabinet than to fill it with brand new pairs of customized embroidered socks. Go out to the market and pick out a few pairs of good quality work socks. Grab an embroidery needle and threads of your choice and embroider his initials into the elastic band of the sock. Now, every day he leaves for work, you are sure to be on his mind.
10. Personalized Notepad – Your Dad Is Going To Love This Gift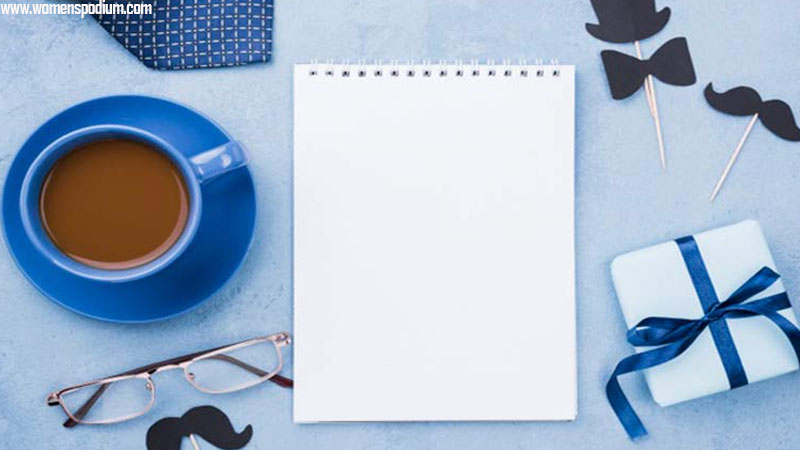 Give dad an uber cool place to jot down his midday musings, work details or important things to do. Take around 50 sheets of computer paper and cut them into your desired shape and size. Punch two holes along the top of the bundle and insert two key rings into each of the holes. Insert a piece of cardboard in the back and a cardstock cover over the front. Decorate the cover as you please.
11. Tie/belt Organizer – Must-Have Gift For Your Dad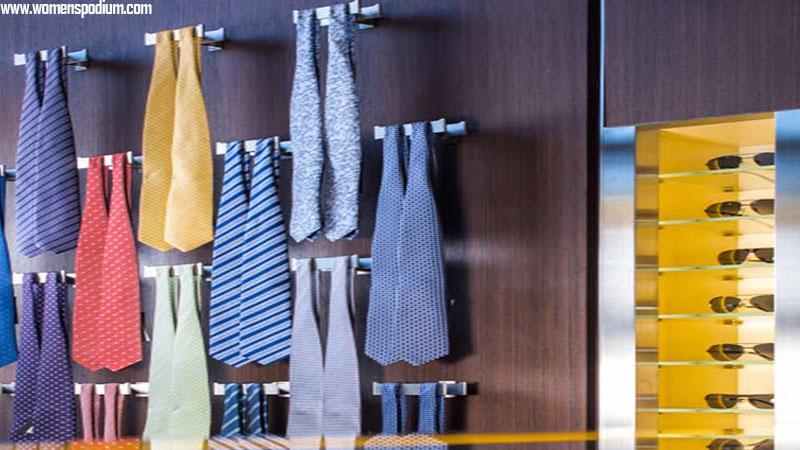 If dads love anything more than their daughters, then it must be their tie/belt collection. Gift him an organizer for it and you're good to go. There are tons of options available on Amazon and if nothing is to your liking, you can always DIY it. There are a lot of tutorials accessible on YouTube or Pinterest.
12. Customized Photo Album – An Unforgettable Gift!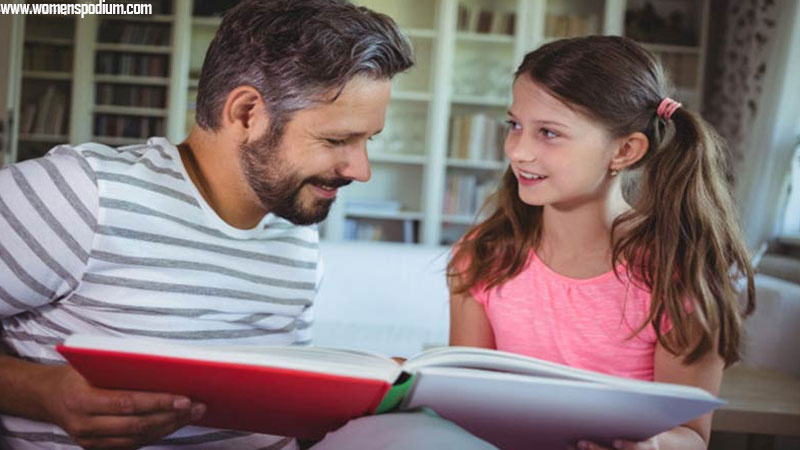 In the digital age, it's hard to just lay back, flip through photo albums and sigh as nostalgia hits you. Most of your pictures are in a digital form, an inaccessible by your technologically impaired parents. Update your photo album collection by taking hard prints of all your treasured memories. Make a present, your dad will cherish for years to come.
13. Daddy's Day Out – Best Return Gift From Your Dad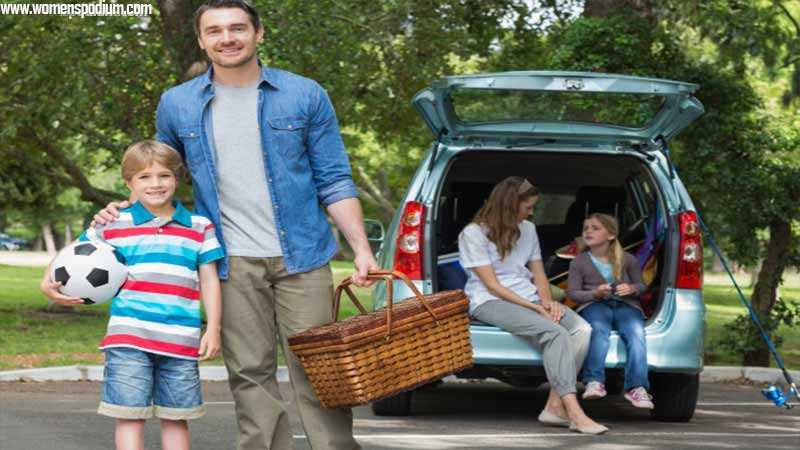 Stop and ask yourself this; when was the last time you devoted an entire day only to your dad? Fathers all around the world crave only one thing to complete them: quality time with those who make him a father. The greatest gift you could give him is your time. Plan a day full of fun and adventure where both of you take a break from the monotonous world and have a little fun, just like you did when you were a child. Take him to the movies and his favorite restaurant for dinner or find out if there's a carnival in town and take him there. The possibilities are endless. Reconnect with your childhood and renew the love that has disintegrated between you and your dad.
14. Confectioneries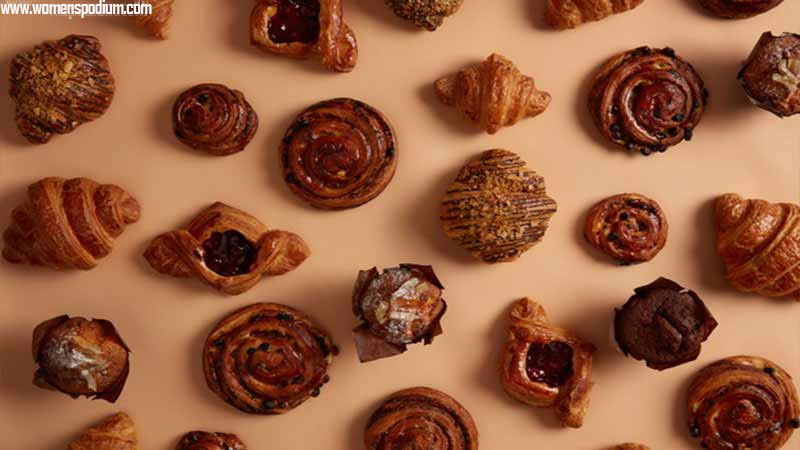 If your father is anything like ours, you would know for sure how big of a sweet tooth he has—what better way than to satisfy his sweet tooth cravings than baking him a pastry or a cake. You can find quite a few recipes online, ranging from coffee cakes, tiramisu, cupcakes with frosting, or even complicated projects like a layered pastry. And you could choose just how complex you want your experiment to be. Choose a palette that you know your dad would absolutely adore, and just go with it. If, in case, your dad is one of the few who don't enjoy their sweets, cooking his favorite dish by his favorite daughter (yes, that's you) would also do the trick.
15. Something 'Punny'
Dads are always known for their "dad" humor, that no matter how lame, will never fail to bring a smile to your face. So have no doubt in mind when we say your dad would find it hilarious if you gave him something "punny" instead. And to keep true to the spirit, the lamer the joke, the better the gift. Something like a classic "world's best father" mug, only the text reads farter instead of father. We know it's cheesy, but it's the perfect father's day gift to make him laugh extra hard.
Giving gifts to women gets you endless options, but when it comes to men, that's really a job. I always struggle when I plan to gift something to my dad because I wish to give something unique that he can cherish. Most of the time, many of us get confused when we want to gift our fathers that too when it comes to father's day gifts. And if that so, try the above shared father's day gifts ideas which I try whenever I have to gift my dad.
Also Read: For men, it is challenging to manage the responsibilities of being a good husband and at the same time, a good father for their kids. Here are some important tips for men to be a good husband and a good father.