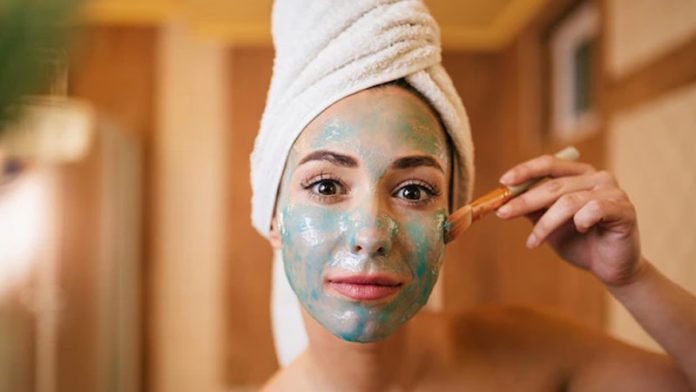 Even if you take care of your diet, exercise daily, and drink plenty of water, your anxiety and stress will ultimately leave your skin dry and lifeless. Also, wrinkles are inevitable for all of us as we age. This happens because our skin is not hydrated enough or lacks collagen. You cannot replace natural collagen. But you can use some hydrating collagen face masks or creams to replenish your dry skin. If you use these masks every once in a while, you will see a difference. Here are the ten best collagen face masks to use for better skin.
Do Collagen Face Masks Work?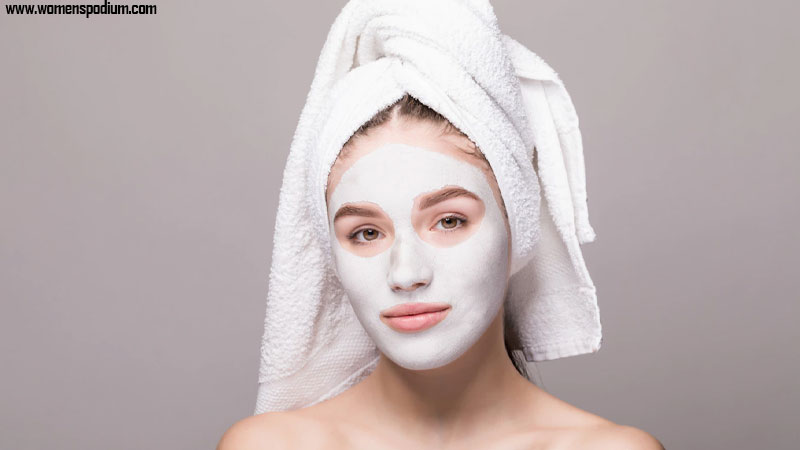 Most of the products that show only collagen on the ingredient list do not serve the purpose. The reason is that it is in a form that cannot get absorbed into your skin. Some collagen face masks replenish your collagen. And, the best collagen creams can make your skin clear and radiant. Such collagen creams contain either hydrolyzed collagen or another form called collagen amino acids. Women in their 40s must use these creams to prevent fine lines and wrinkles later. The following list of ten best collagen facial masks will help you choose one for yourself.
10 Best Collagen Face Masks For Radiant Skin
What more to ask for than a hydrating product that can prevent symptoms of aging and make your skin look supple and radiant? This asks for a list of such magic creams. So, here you have it!
1. Ebanel Collagen Face Masks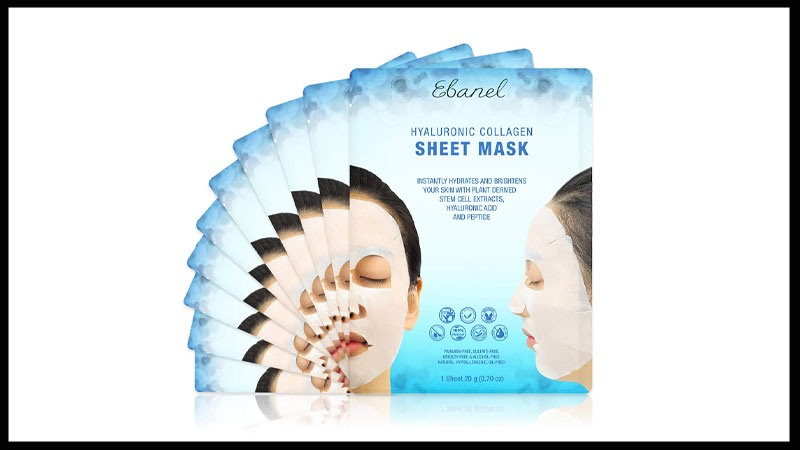 Price: $17
The Ebanel Collagen Mask contains a common yet vital component of any face mask. It contains hyaluronic acid along with ascorbic acid, peptides, and Aloe Vera extract. These ingredients are allergen free and deeply moisturize your skin boosting the anti-aging properties. The face mask also brightens your skin and makes it radiant and soft.
2. Celavi Essence Collagen Sheet Masks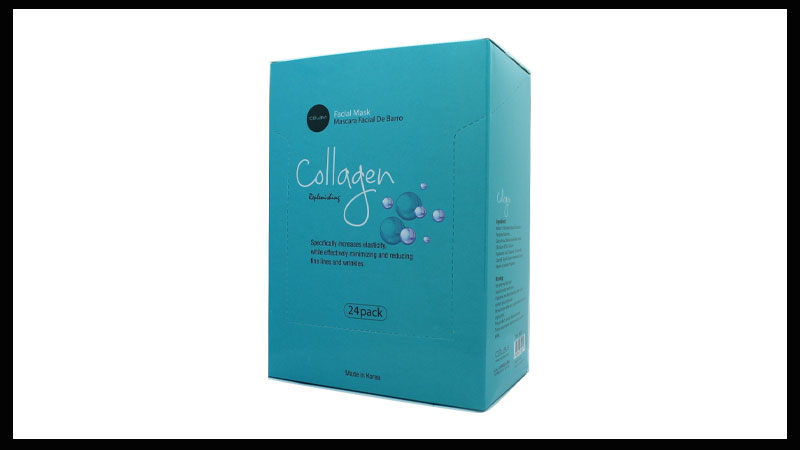 Price: $12
If your skin is sensitive and easily irritated, this face mask is for you to use. Celavi collagen face masks contain easily infusible and absorbable antioxidants and nutrients. After using it regularly, you can see the results. It improves pigmentation and lightens dark spots and dark circles.
3. Dermal Korea Collagen Essence Facial Mask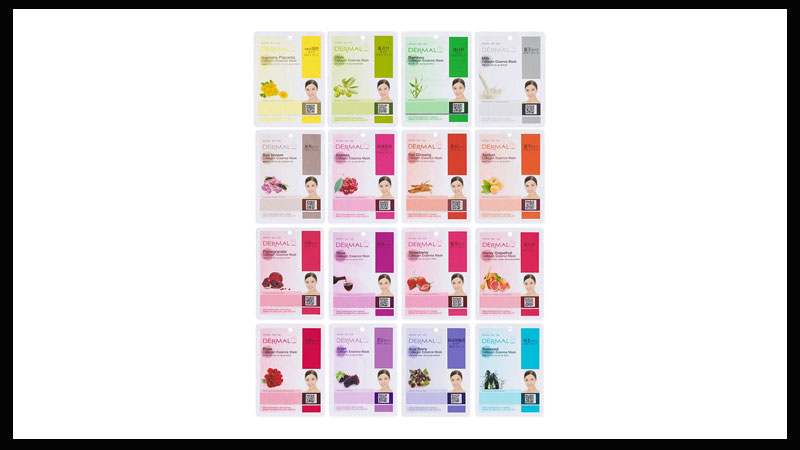 Price: $12
Collagen facial sheet masks are easy to use and hydrating in nature. This dermal Korea collagen mask is soaking in vitamin E, minerals, and collagen. Other ingredients include extracts of green tea and cucumber along with bee venom, charcoal, and aloe. Leave the mask on for 5-10 minutes for best use.
Also Read: Just like other hydrating Korean face masks, this collagen mask is effective as well.
4. Mario Badescu Super Collagen Mask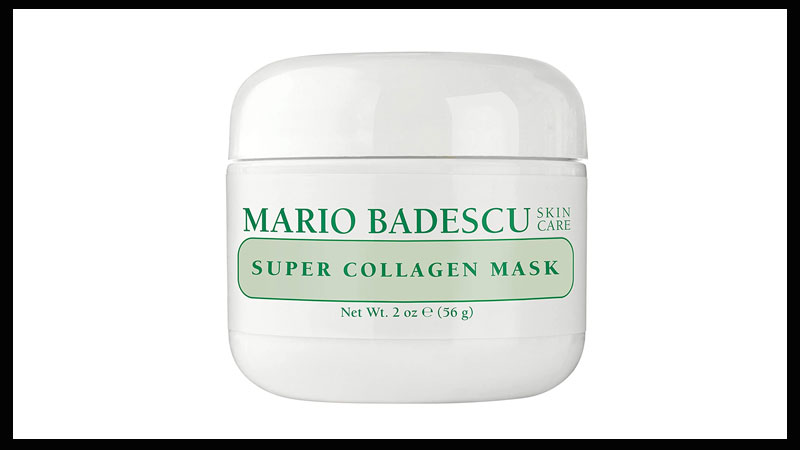 Price: $18
This collagen mask is a clay mask that helps in removing the fine lines and signs of aging from the skin. It is formulated with ingredients ideal for sensitive skin, so it suits every skin type. Another important use of this mask is that it not only replenishes skin collagen but also clears the clogged pores on your skin.
5. Elemis Pro-Collagen Hydrating Eye Mask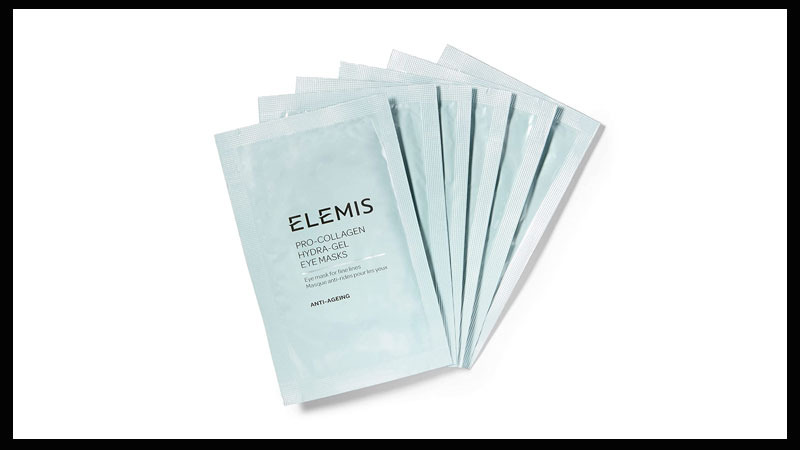 Price: $76
This face mask is a little expensive, but it is worth it. If you want your skin to look fresh and young instantly, you can use this product. The fine lines under your eye make you look dull and old. This eye mask is clinically proven to remove those wrinkles.
6. Masqueology Collagen Hydrogel Gold Mask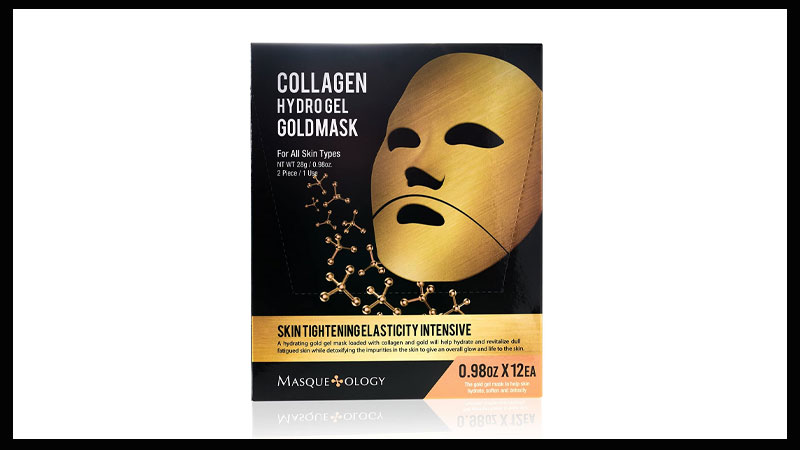 Price: $30
It is a hydrating collagen face mask that contains gold. Gold is useful for increasing elasticity, and delaying the breakdown of collagen. Therefore, some masks contain a small amount of gold. The gold in the mask helps to detoxify your skin from all the impurities. Also, it is an effective anti-aging agent.
7. Neru Biotech Collagen Essence Face Masks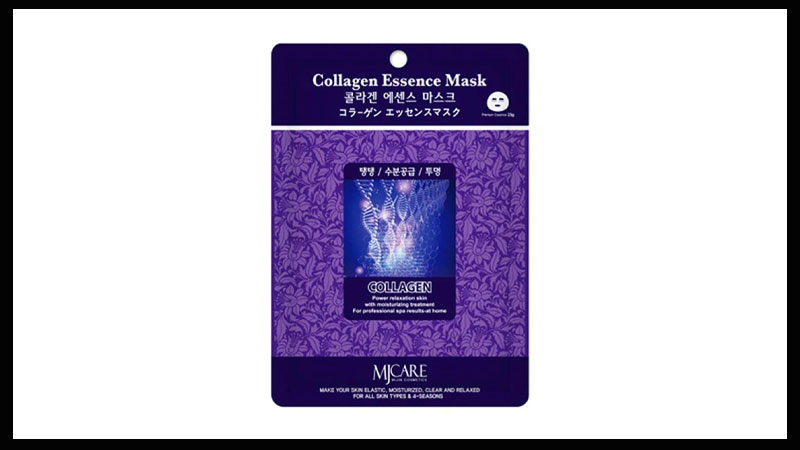 Price: $20
Collagen face masks of this type are soothing and refreshing. This mask specifically locks in moisture effectively. That is why your skin can look fresh and plump. For better use, keep this mask in the fridge to chill for a few minutes if you want a soothing effect.
8. Azure Vitamin C And Collagen Face Masks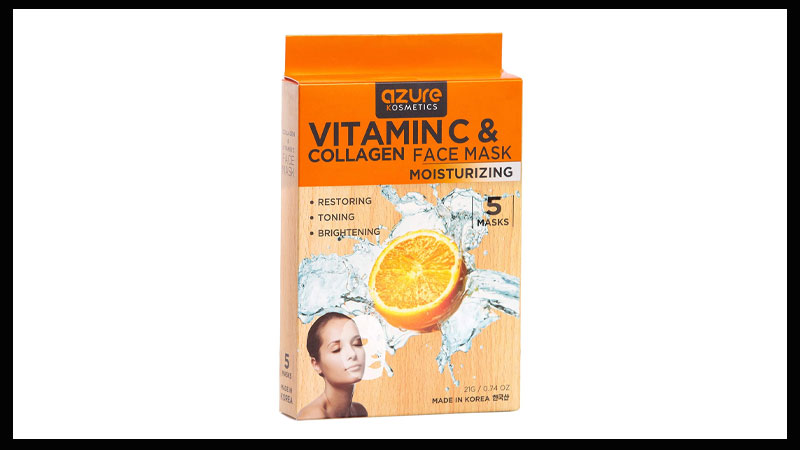 Price: $12
Vitamin C hydrating facial mask is one of a kind. Even if your diet contains Vitamin C, it means you are consuming a diet that is good for glowing skin. Your skin will become bright and firm. Moreover, the hyaluronic acid and collagen in the formula promote anti-aging properties.
9. Eve Hansen Collagen Sheet Masks Set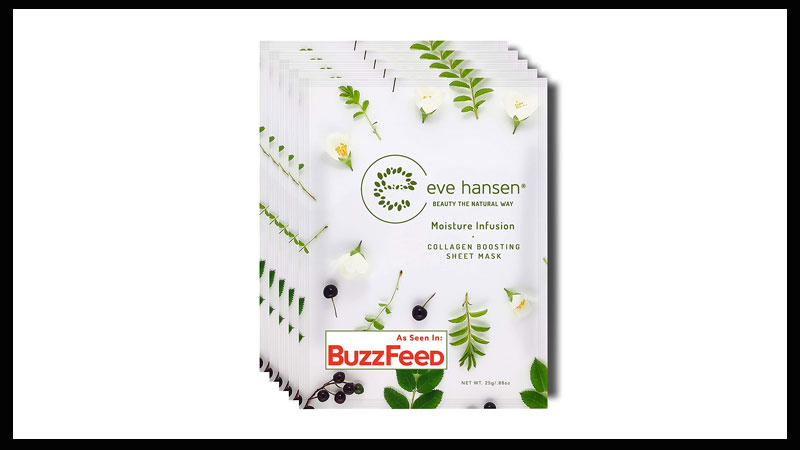 Price: $21
These collagen sheet masks are well-known to be effective for many skin types. The product is cruelty-free, and regular application will make your skin radiant and vibrant. The hydrating effect will plump your skin and remove age lines.
10. Bio-Miracle Anti-Aging Face Mask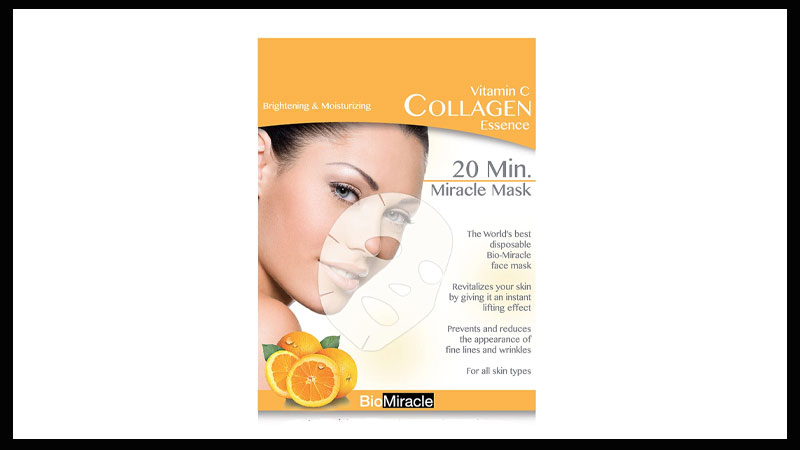 Price: $12
The label explains the product, "Miracle." These collagen facial masks are anti-aging in a true sense. Especially, that aloe extract in the formula makes it an effective product. Your skin will not only glow and become soft, but the damaged cells will also start healing.
Top 5 Collagen Face Masks Benefits For Dry Skin
So, what do collagen face masks really do? Here are five reasons why you should buy a collagen face mask and use it regularly.
1. Collagen Masks Hydrate Your Dry Skin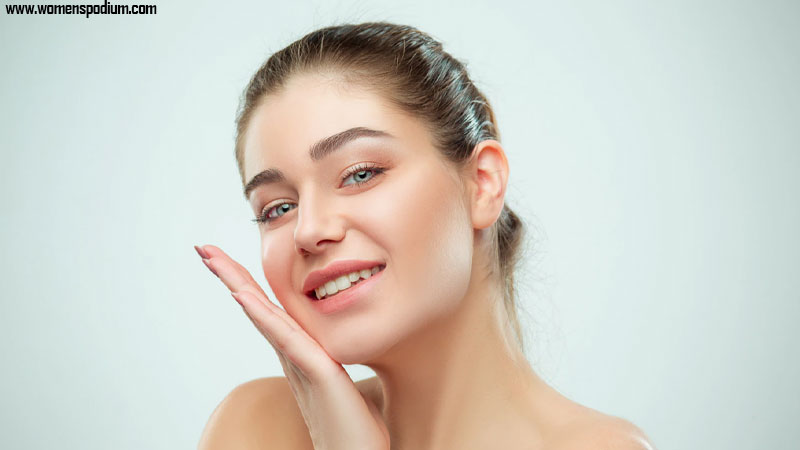 Whether or not collagen face masks for acne scars are as effective as they are said to be, one thing for sure is that they are hydrating in nature. The regular use of these creams makes your skin look fresh and gets rid of dry-looking skin.
2. Your Skin Will Heal Faster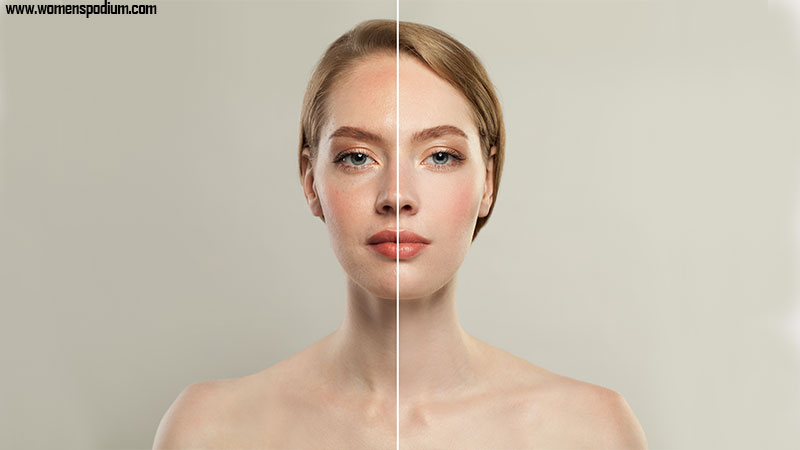 Using collagen creams not only increases your skin elasticity but also increases your skin's capability to heal faster. Some collagen face masks for acne scars are best to use to heal them faster and hydrate your skin better.
3. Of Course! Infuse Collagen Into Skin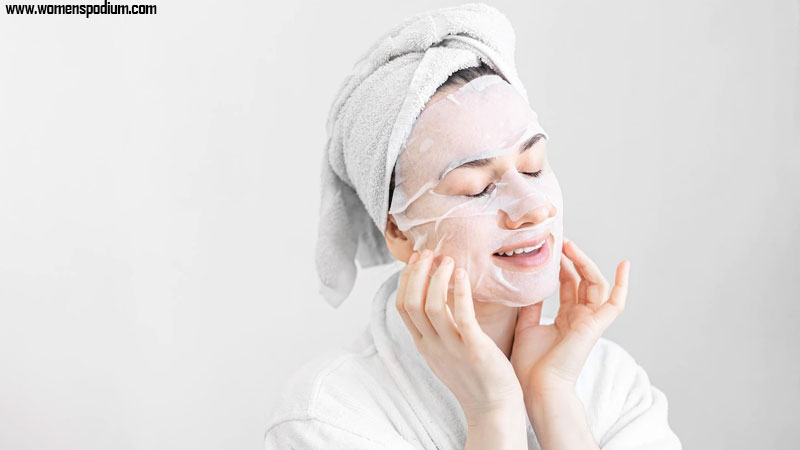 The hydrolyzed collagen will get absorbed into your skin easier than you think. It incorporates into your skin and gives it a supple look. The collagen absorbs into your dermis layer and increases the production of collagen and elastin.
4. Prevent Skin From Sagging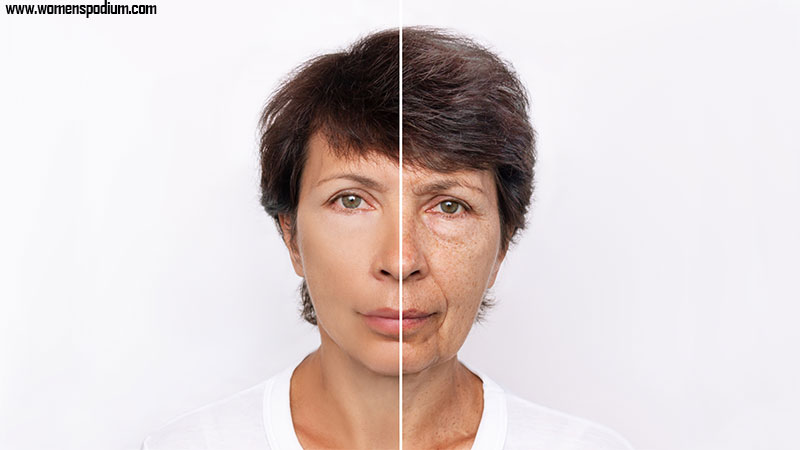 You will eventually lose some collagen as you age, but you don't have to let it fully kick in. Use collagen face masks to replenish the collagen and elastin in your skin. You will not lose collagen protein and have only a few wrinkles.
5. Also, They Remove Wrinkles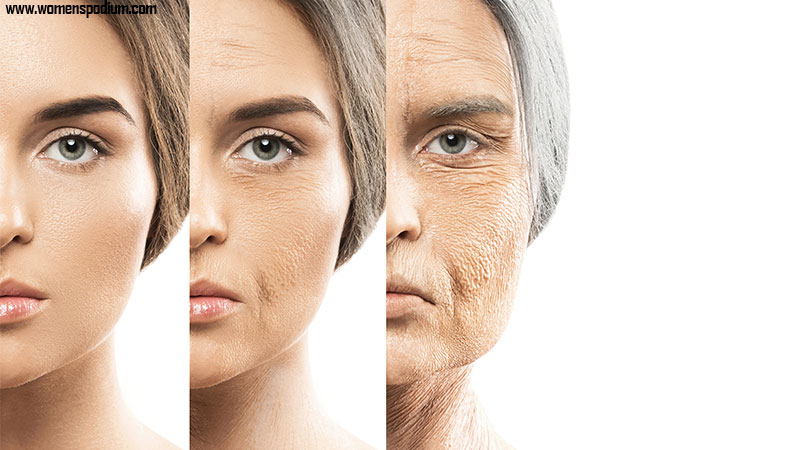 Another collagen face mask benefit is that they prevent wrinkles if not removed of them. You can start using these creams and masks to age gracefully from an early age. This will come to your advantage.
After the age of 30, we all lose about 1-2% of collagen every year. If we want our skin to look fresh and radiant, we must take good care of it. For this purpose, collagen face masks are best which contain hyaluronic acid, essential oils, and Vitamin C. Buy at least one such product and apply it regularly for better skin in your 40s and 50s.
Also Read: Women must use and have hydrating and moisturizing face masks as winter skin-care essentials.