Everyone awaits winters, as it is the beautiful season of the year. You would want to sneak up into your cozy blanket, wear mittens, and drink several cups of hot chocolate in front of your fireplace. Besides these perks, dry winter winds bring harsh skin conditions. Every one of us has been there, and it is really frustrating to deal with dry, chapped lips and rough, flaky skin. The skincare essentials that keep you supple during summer heat might not work for the severe dryness due to harsh cold winds. You can overcome it with the right skincare regime. And to manage this, some people want to have a shelf full of skincare products; whereas some are satisfied with just a handful of healthy winter skin essentials.
Healthy Winter Skin Essentials and Hacks Everyone Must Have
From the apparent problems such as dry skin to the underlying problem as eczema, much can happen if one would be careless in taking proper care of their skin. Following are the simple guide to the most common skincare products and their fair use to keep your skin soft, glowing, and healthy this season.
1. Exfoliate Regularly Using a Dry Brushing Technique
Twice every week, it is vital to slough off any dry, flaky, or dead skin cells. Make sure to scrub it off gently, as it is an excellent recommendation to exfoliate your skin during the winters. The skin cells on the surface have slow cell renewal, which causes them to dry out very quickly and prohibit the moisture from penetrating the layers underneath. Use either a mechanical dry brushing technique or chemical exfoliants. The mechanical ones are incredibly beneficial in improving vascular blood circulation, lymphatic drainage, other than shedding dead skin and encouraging new cell renewal. Exfoliating regularly can make your skin look fresh by reducing cellulite and offering stress relief and invigoration. People with sensitive skin should avoid chemical exfoliants as they dissolve the dried-out skin. However, both types are good for people with dry, normal, or combination skin.
2. Use Cleanser and Toner After Exfoliation
Everyone must have a cleanser among the healthy winter skin essentials. Whether you have dry, oily, normal, or combination skin, the cleanser must not make your skin tight because if it does, you must be using the wrong one. Know your skin type and choose between a milky, foamy, micellar, or oily cleanser, according to your preference. The cleanser is efficient in removing the dirt, extra oil, sebum, and dead or rough skin cells, without causing irritation. People often ignore the tonner after that but in fact, using a tonner is important to help close pores and cell gaps after cleansing. It can lower your skin's pH and reduce the penetration of toxins and impurities in the environment.
3. Serums And Essences Are Vital to Skin
Serums are dense nutrient-rich treatments that target specific concerns. There are many kinds of serums, but the antioxidant serum provides many benefits, from reducing the inflammatory responses to protecting from the damages caused by UV rays and pollutants. Serum with vitamin C or growth factors is useful in dealing with pigmentation and enlarged pores. It is helpful with more active ingredients when you apply it twice a day after the cleanser. The facial essences originally emerge from the Korean beauty industry. They act as a primer and also combine most of the skincare. They hydrate the skin and deeply absorb all the richness of every product you put on. These steps are vital in keeping your skin glowing and fresh.
4. Apply Moisturizer For Young Look
Every skin type needs a moisturizer, whether it is normal, dry, combination, or even oily skin. But make sure you choose the one that is gel-based, lightweight, and non-comedogenic for oily skin. This property will keep it from clogging the pores in your skin. Dry skin can attain benefits through more cream-based moisturizers. Moisturizer can be a barrier to irritants and help your skin look younger by preventing it from dryness. Choose according to your skin type as every type behaves differently under different conditions. The best time to apply a moisturizer is right after using toner and essence to lock in all the moisture perfectly.
5. Eye Cream is a Must have Winter Skin Essentials
The skin around your eyes is susceptible and more prone to dark circles or wrinkles. As it has much fewer oil glands; therefore, this part needs extra protection and care. This product, along with some other healthy winter skin essentials, is a must whenever you go for a trip as well. Choose one according to your preferences. For reducing wrinkles, go for an antioxidant containing eye cream. To lessen the fine lines, use the eye cream with retinol or hyaluronic acid. And to get rid of dark circles, use one that has brightening factors. The more natural products are the most reliable ones.
6. Make Sunscreen a Regular in Your Winter Skincare
Generally, if you live in areas with scorching sunlight, you need to put on sunscreen for protection from the heat, UV radiations, and IR. It is an essential tool to keep all the wrinkles and hyperpigmentation at bay. You should put them on before serum and moisturizer for the chemical sunscreens because they should thoroughly penetrate the skin. But I think physical or mineral sunscreens are better when they contain zinc, as zinc is useful and provides UV protection. Lighter skin tones are more prone to skin problems caused by exposure to the sun quite often. Therefore, you should get by the sunscreens with at least 30 SPF before going out.
7. Natural Body Butters are Better Moisturizers
Body butter is a term that describes the nutrient-dense creams that can hydrate your overall skin and are the absolute best-proven way to nourish your skin. Body butter mainly consists of natural sources of butter such as shea butter, mango butter, kokum butter, etc. these natural sources may benefit the skin efficiently as they penetrate the skin quickly and are much lighter. The ones containing essential oils are nourishing to your skin more than regular ones. They help reduce wrinkles, soothe sunburn, skin rashes, and eczema, in addition, to moisturize the skin. Adding body butter to your healthy winter skin essentials will always keep your skin hydrated, youthful, and healthy-looking.
8. Moisture Humidifier a Winter Skin Essentials
As the winter season brings a dry, harsh breeze of cold air, moisture's need becomes evident. For this purpose, humidifiers are essential. They can add moisture to the air and help prevent dryness, which can cause irritation in many different parts of your body. A moisture humidifier can be specifically effective for treating skin dryness, soothe the nose's passage, throat, and reduce the problem of chapped lips. They can also help ease some of the flu or common cold symptoms.
9. DIY Face Mask at Night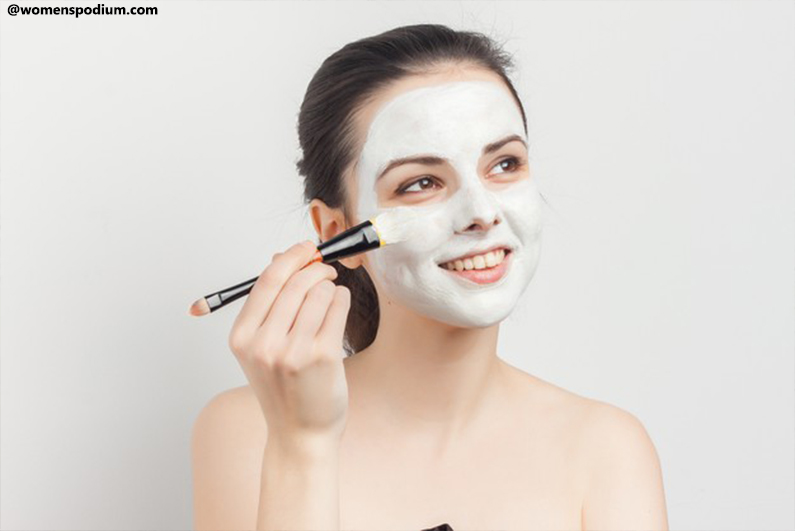 A DIY facial mask can moisturize and replenish your skin. These are incredibly effective treatments as the ingredients can have enough time to absorb into the skin. The minerals, nutrients, and vitamins penetrate your skin when they rest on your skin for about 20 to 30 minutes. Many types of masks serve different purposes. They can tighten, cleanse, exfoliate, soften, and brighten the skin. Make some time to research what kinds of ingredients you should use. For more sensitive or acne-prone skin, use a honey face mask, and for dry skin, an avocado face mask is best.
10. Sugar Scrub and Lip Balm – Winter Skin Essentials
Lips are the more sensitive part of your skin. Like any other part of your body, lips also have dead skin over them, which needs to be treated once in a while. You may think that exfoliating the lips can cause micro-abrasions and injury to your lips. But in fact, gentle scrubbing will not harm. It can make your lips look plump and healthy. You can always opt for a DIY honey-sugar scrub, which is soft to your lips. After that, apply a moisturizing dense nutrient-rich lip balm that also contains SPF to protect your lips from harmful sun rays as well.
Healthy and youthful skin is a gift of God, which you should cherish and protect wholeheartedly. There are many different ways to care for your appearance and health as well. Other than these above-mentioned physical skincare steps, eating a healthy diet that helps detox your body can help keep your skin fresh and healthy. Moreover, drinking plenty of water is always the number one step in keeping yourself actively healthy. 
The key to healthy skin and a healthy body is keeping your body hydrated, and skin moisturized, regardless of the temperatures you live in. So, take good care of your diet to keep your skin and body healthy.