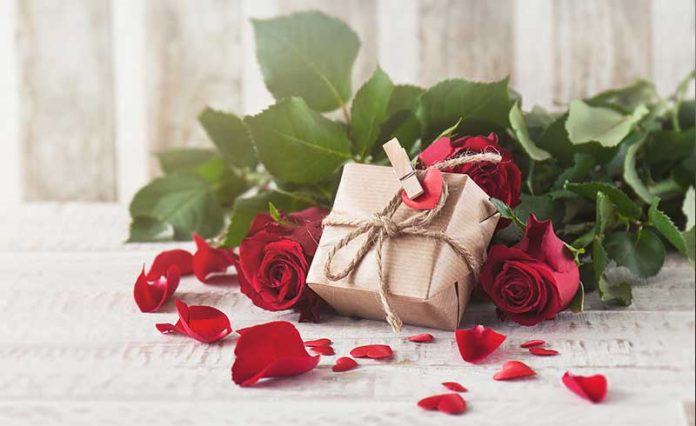 Nowadays, Valentine's Day celebrations begin one week before the 14th of February. Pre to Valentine's day, every day throughout the week are celebrated as chocolate day, hug day, kiss day, and rose day, likewise. As you already give chocolates, roses, and soft toys to your beloved, the scope of giving these gifts again on the primary occasion makes it bland and boring. So thinking out of the box is somewhat we all look for to celebrate valentines day.
Thinking about something different is not so easy when it comes to gifts. So, what you can do is ― try giving some personal touch to the common gift ideas to make them a bit unique and special. Valentine's Day is one such occasion when you can express your love to your partner in various explicit ways, and this year that perfect day is around the corner. If you are willing to propose your love life, now is the time to prepare for your special day. In this article, I am going to pin down some excellent gift ideas as well as fun ideas you can try on Valentine's Day. Check out these gifts and fun ideas to celebrate Valentine's day this year.
All you need is love. But a little chocolate now and then doesn't hurt.

― Charles M. Schulz
Here are some unique and out-of-the-box ideas for Valentine's Day gifts other than chocolate or roses.
Gift Ideas for your Valentine this Valentine's Day
1.
Customized Flower Bouquet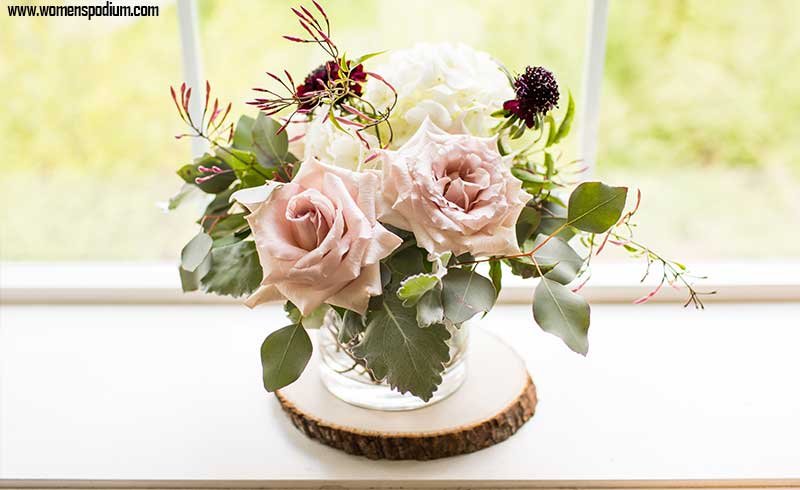 Although giving roses is quite old fashioned. Flowers are gifts which you can give to your dear ones at any time throughout the year. If you want to make your Valentine's Day special this year, give it a twist and go for a customised flower bouquet. Either you can choose his/her preferred flower or pick both of your favourites, adding some roses to give Valentine's day touch. To add more flavour to it, you can write a message with one of your favourite heart-touching quotes to celebrate Valentine's day.
2

.

Personalized Gifts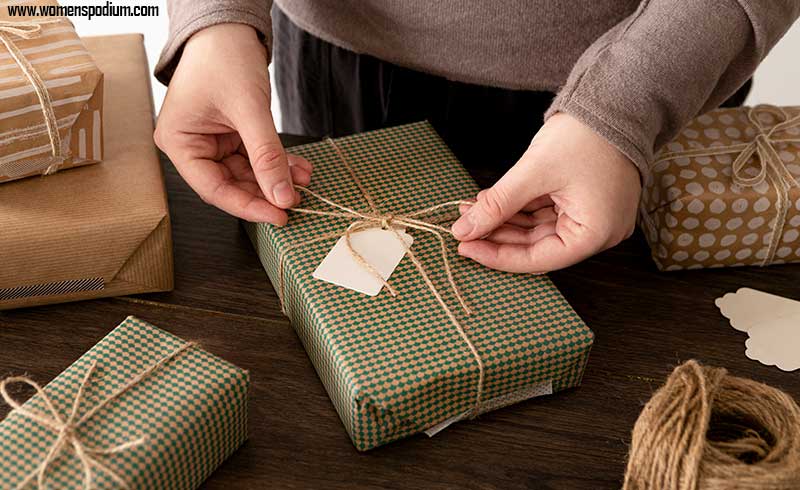 Giving a personal touch to any gift makes it a special one. Usually, when we think of a personalised gift, we select the gifts thinking about the person. If you are thinking of any customised gift ideas, such as cushions or throw pillows, cups, photo frames, or t-shirts, pick the picture in which you both share one frame and cherish some unforgettable moments from your yore.
3. Staycation in Town to Celebrate Valentine's Day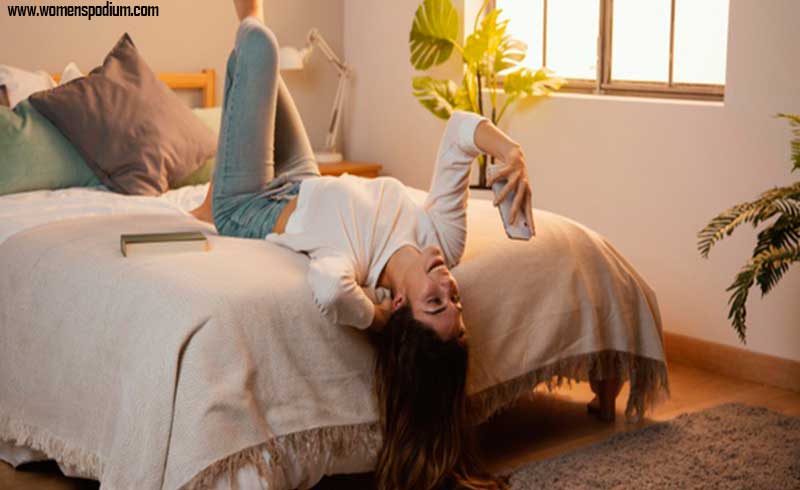 A staycation is best for you if you are a bad planner or can't afford to go out on long vacations due to personal reasons. Although it would be best if you plan a trip or a vacation out of town. But if you really can't do that, don't make this Valentine's Day evening boring. Book a room in a hotel for one evening in town while enjoying the luxuries of hotel service or a getaway. You can save the hassle of packing the bags and running late for a flight from vacation and still feel like on a trip. You can choose some other Valentine's Day gift ideas as well.
4. Romantic Short Video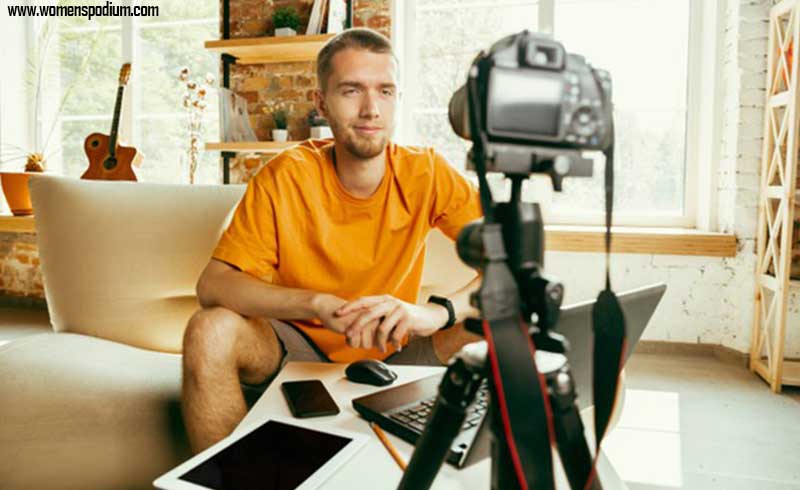 We as modern individuals should let that someone special know how unique and special they are, 24 hours a day, 7 days a week. Your spouse or significant other would want an outward expression of love. Make a short, creative and appreciative video, letting him or her know ten reasons why you are so honoured to be with them. You get to strategize and plan all the things you want to say. You can deliver your heartfelt thoughts in a fun, playful, loving and romantic way to your partner. Also, you can post it on social media, declaring your love out loud.
5. Home-Cooked Dinner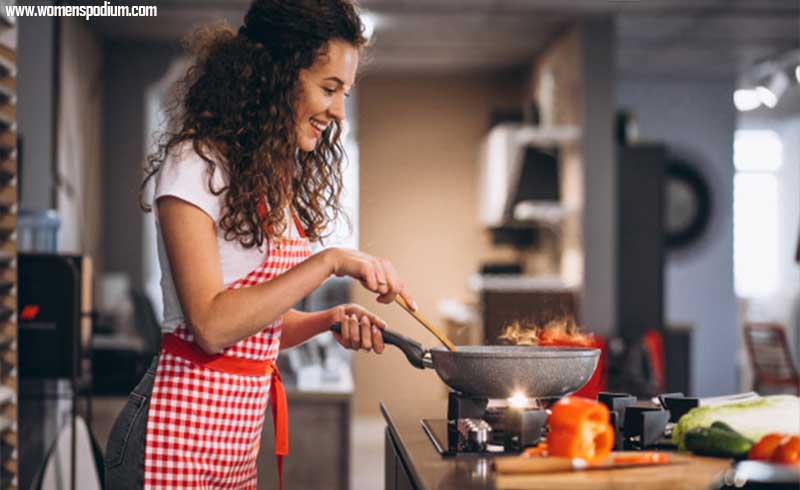 Make her an amazing dinner yourself. You get to win the game by planning and cooking something aesthetically nice and delicious. Light the candles, create the entire ambience, and the game is over! You win Valentine's Day. Understand that the food is romantic, and instead of going out to a fancy restraint, a home-cooked dinner from you would be more heart-touching. This gesture excellently portrays your care, time, and effort into something for your significant other.
6. Long Drive Date to Celebrate Valentine's Day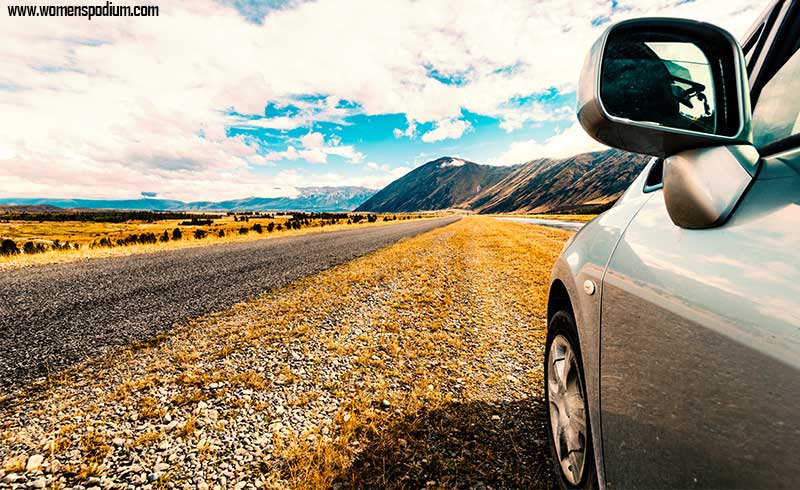 As long as the roads are free of ice, you can go on a road trip on a highway or in the countryside. It is an effective way to enjoy the state's scenery and the lights around you while being in the comfort of the car's inverter. For more family-oriented people, a materialistic approach to Valentine's Day gift ideas would be useless. Unless you give enough thought and time to the process to impress them. You can also take her to that downtown café she loved.
7. Handmade Ceramics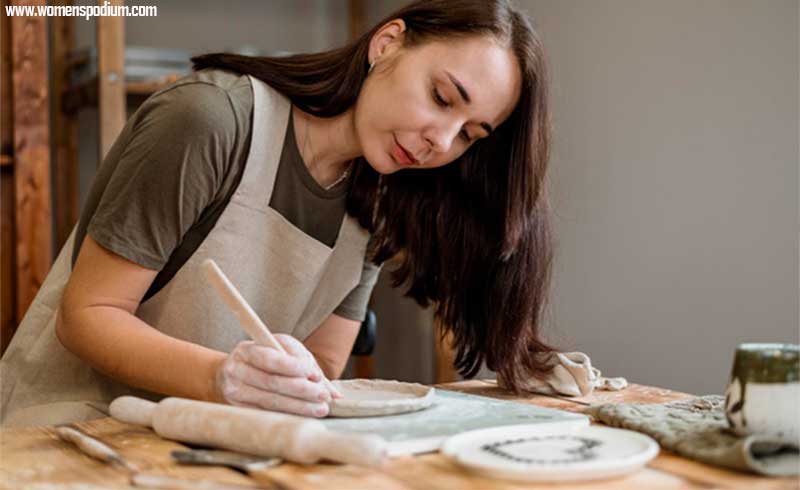 Buying a gift feels much easier, they are equally non-intimidating as well. Try making those ceramic artworks your love stamp by making pottery in a workshop. This seems ridiculous but, it will be worth trying because you will get to use all that time to have fun, laugh, and play around with each other. Moreover, your handmade artistic ceramic will be a souvenir of this lovely Valentine's Day. Plus, they won't die like roses, and you can keep them for years.
8. Photo Card for Her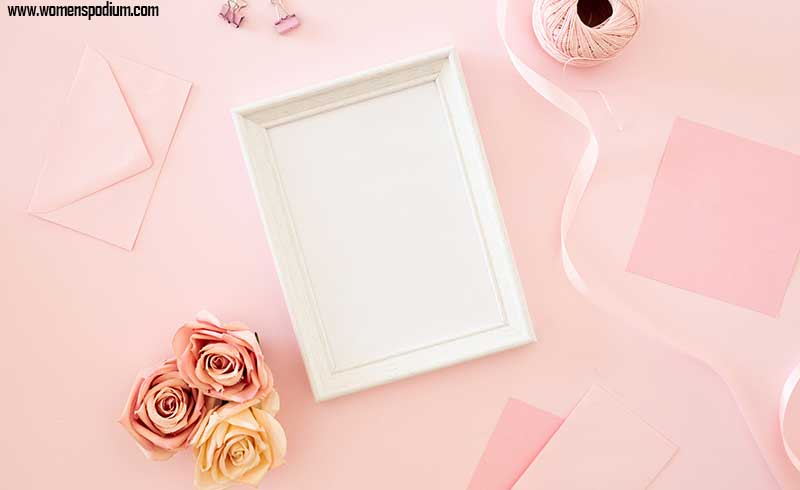 This year, put some extra effort into storming some Valentine's Day gift ideas. Scroll through all of your memorable photos with her that she cherishes the most. Arrange them in a group and print out Valentine's Day photo card that allows you to express love in a picture-perfect way. Most importantly, write down some romantic and sweet message that comes across her heart stronger than Cupid's arrow. You can also make a single large portrait of you both to gift her with romantic gestures.
9. Custom Carved Key Chains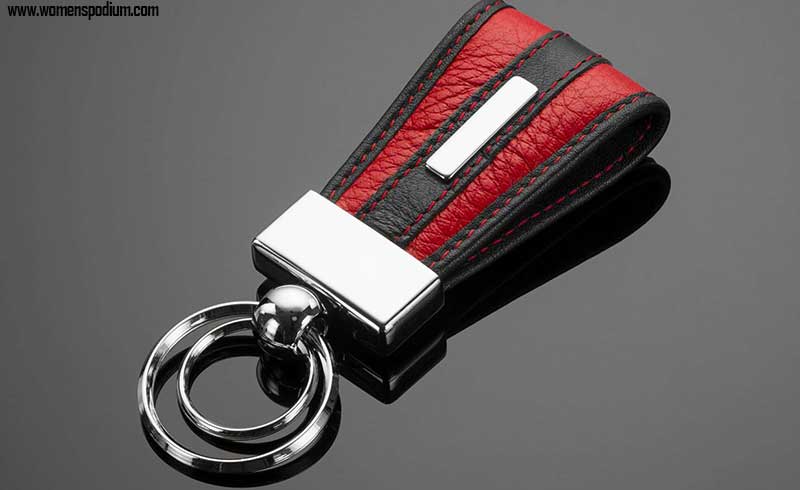 You can either carve a keychain yourself for your significant other, or you can order a custom-made wood keychain. Have something special carved on the wood, that may be your name or how you call each other, or some loving romantic expression. It can be anything that you feel attached to or something especially close to your relationship. You can make it a yin-yang pair or something like that. That will keep the memories of this day fresh as always.
10. Customized Name Rings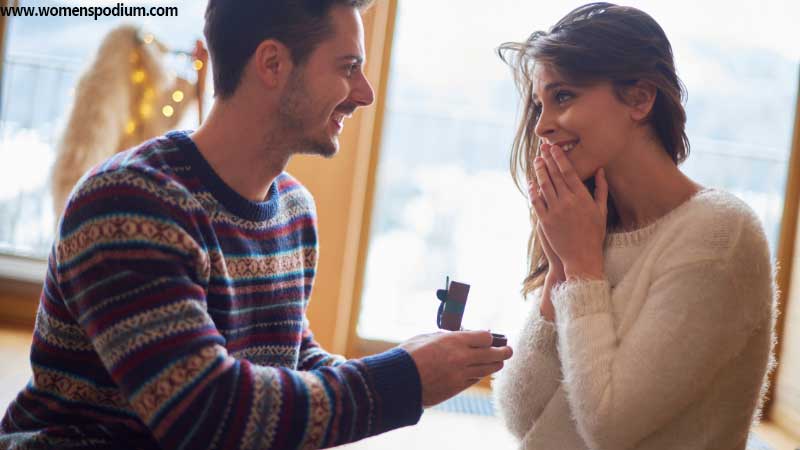 Timeless pieces of jewelry make a meaningful gift for any occasion. Customized gifts always give a personal touch, so why not surprise the person you love with a personalized name ring? It's an ideal gift for her, as it's stylish and on-trend. In addition, the name imprinted on the ring will always remind you both of the love you've shared for years. Celebrate your day with a custom ring that symbolizes everlasting love, and it's just as romantic as Valentine's Day.
11. Themed Event For Your Partner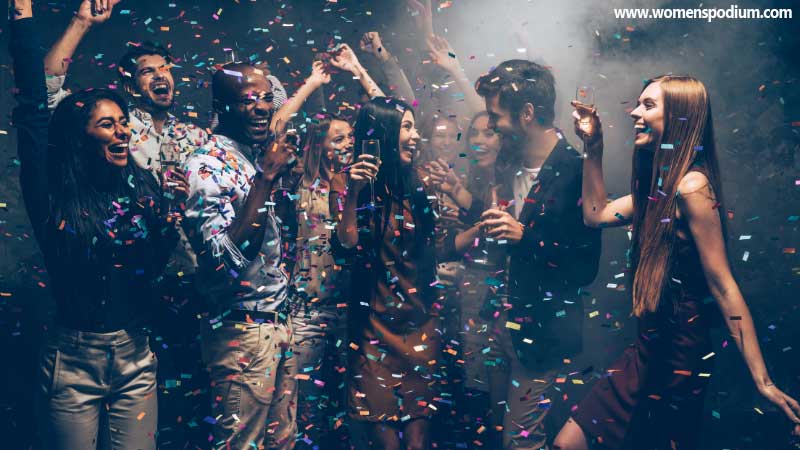 In February, we all know love is in the air. If you madly love her, there is no better day to express your feelings for her. Also, if you are planning to propose to her on this perfect day, then a themed event is an excellent idea to make this day memorable and special. Plan an unforgettable Valentine's Day party. To make it vibrant, you can also arrange party activities, such as recognizing hand games, watching romantic films, organizing a Valentine's Day craft workshop, baking and decorating heart-shaped cookies, and much more. Valentine's Day is the perfect day to express your love for her. However, organizing a romantic event can make it more memorable.
12. A Gift for Every Year/Month You Spend With Your Partner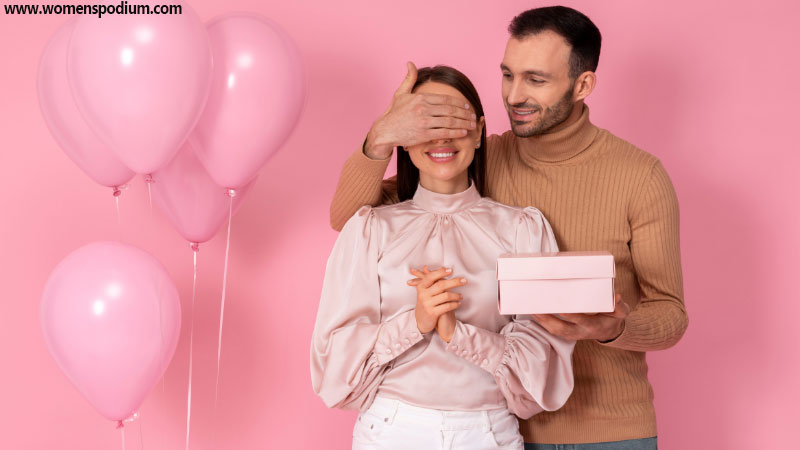 Valentine's Day is about making your lover feel special. Why not try something completely different? If you've been in a relationship with someone for a long time, buy a gift for each month or year you've been together. Surprise her with amazing gifts for every beautiful year that was sealed with love and happiness. Your partner will appreciate these gifts as a token of your love. Valentine's Day is a perfect opportunity to show how much you love and care for your partner. Don't miss out on this wonderful opportunity.
Love is a beautiful thing, and finding that special someone who fits your life perfectly like a glove is something difficult. When that person becomes as important to you as the yin to the yang, the cream in the coffee, the butter on toast, it means you should make every effort to keep that person in your life. And appreciate every moment that is worthwhile. This year you might want to go the extra miles with unique Valentine's Day gift ideas because;
Love is a condition in which the happiness of another person is essential to your own.

– Robert Heinlein
Some Fun Ideas to Celebrate Valentine's Day 2021
1.
Take A Full Day Off

to Celebrate Valentine's Day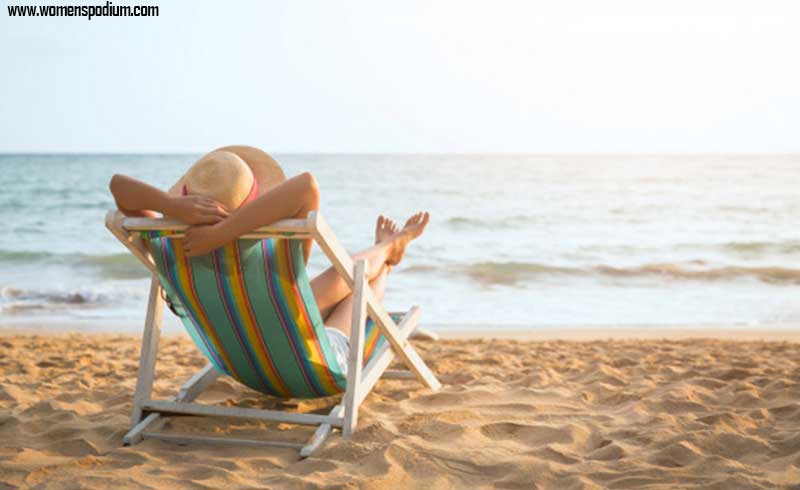 Valentine's day is one such occasion when couples want to spend time together. Quite often, it becomes tough to stay the whole day with your beloved due to busy working hours. If you really want to do something special, the best thing would be to spend a full day with him/her. You can also take the day off if the situation permits; otherwise, try managing time after returning from your workplace. Even if you truly spend some quality time with your partner, it will cherish both of you. However, this time Valentine's day is on Sunday, so taking leave is out of the question; you are officially on leave, so plan something which can soothe and suits you both. Figure out some exciting deal and spend the night together in a luxury hotel — if you get the chance to pamper him/her, then grab it completely. This romantic togetherness will definitely boost up your relationship.
2.
Simplicity Has its Own Charm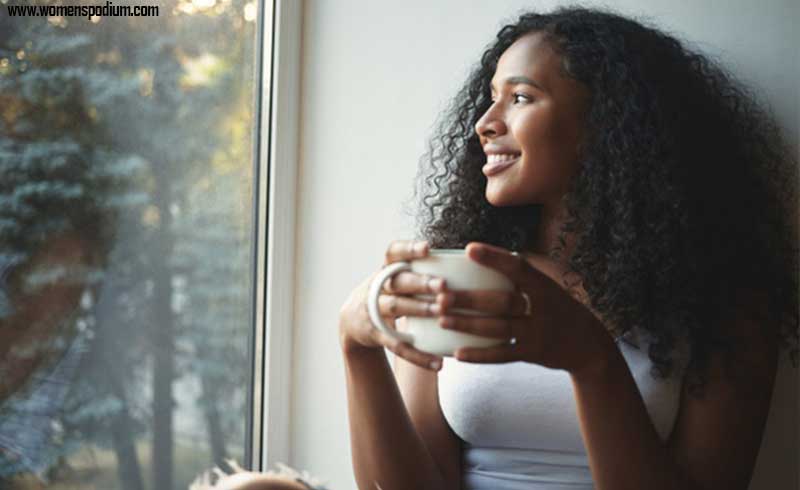 Usually, weekends are for relaxation or doing household chores or grocery shopping. Try to give a pause to all these activities this time. And just think of you two only. Doing some simple things like preparing a cup of tea when he/she wakes up in the morning or arranging for some soothing candles in their bath always brings genuine happiness. Massage has been considered as a brilliant idea for enhancing your romantic mood. So, arrange some scented massage oil with some candles to create an ambience. Place a handwritten love note in the card you have hand-made for her/him and then keep it somewhere beside the bed to find it just after he/she wakes up. These all are indoor activities and are relatively simple. You can easily manage it even if you are tired due to a hectic weekly schedule, plus it is money-saving too, but the bonus is the moments you share alone together without any interruptions.
3.
Set the Mood

to Celebrate best Valentine's Day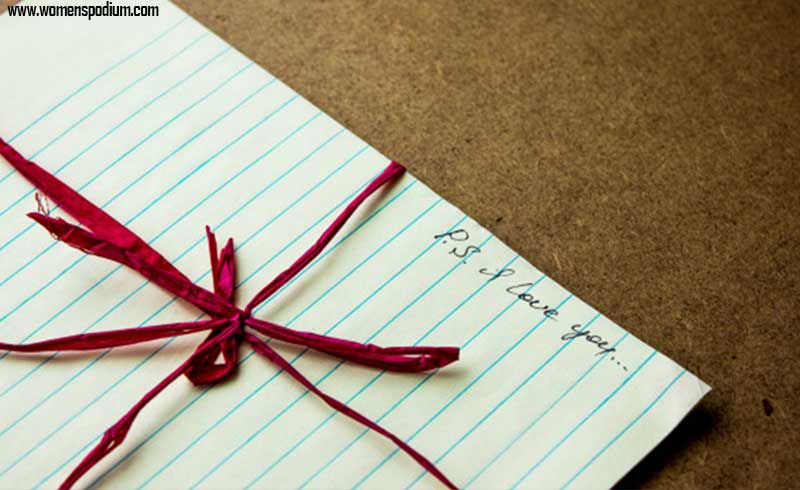 If you want some excitement and more fun on Valentine's day while staying at home. You can make some love notes where you can also give some clues about where you have hidden the Valentine's Day gift. This unique twist will add some extra flavour to your fun day. If your partner loves to party, try creating that replica environment and decorate your home, setting a partying mood with a romantic feeling. Play some romantic music or her/his favourite numbers, and the most important is to dress like you are going out to a party. Instead of ordering food from outside, you can also cook with your partner at home. For getting some quality fun, both of you can learn something new (dance classes or chocolate making classes etc.). You can try this at your home also; you just need to buy the instruction DVD.
4.
Come Out of Your 'Comfort Zone' or 'Me Time'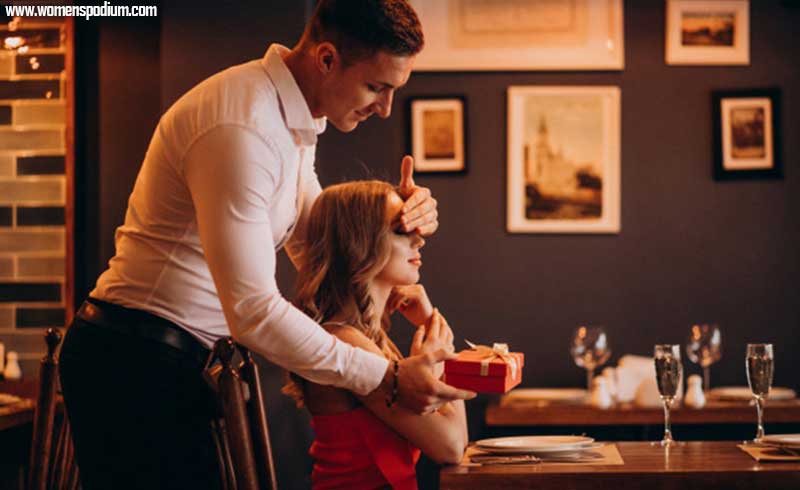 For a healthy relationship, you and your partner must try to come out of your comfort zone. Try something that he/she really likes to do. If it is paintballing, karaoke, go for it and don't get scared; just try it. Forget about ordering lunch or cooking together; just pack a basket with some yummy foods and go out for a short-notice picnic or date with your loved one. It will give you an ideal option for talking to each other or spending time with each other, just like a blind date. Although some efforts are there, the inevitable fact is you will definitely enjoy the things you have planned.
Also Read: it is a celebration to cherish love between lovers. To make it more expressive, they exchange gifts, flowers, chocolates, greeting cards, or personalized letters with beautiful love messages. If you want to make it more simple, just go on with quotes to celebrate Valentine's day, because all you want is to celebrate the moment.