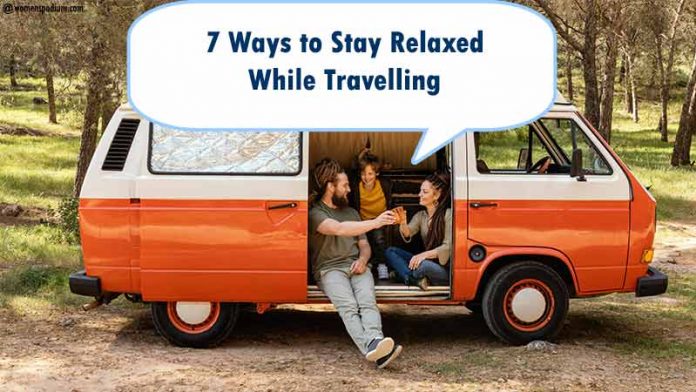 Life of working women is quite challenging, and when her work involves travelling, it becomes a daunting task. Therefore, to stay relaxed while travelling matters most. Above all being women, we always want to stay gorgeous, whether we are travelling for work or for personal reasons, but, it's tough to get that perfect look or keep your complexion glowing. Nonetheless, nothing is impossible. With your real willingness and a bit of effort, you can keep yourself relaxed and beautiful.
Useful Tips to Stay Relaxed While Travelling
The following tips will help you to keep you relaxed during travelling and also make your appearance gorgeous:
1. Pack Light But Do Carry the Essentials to Stay Relaxed While Travelling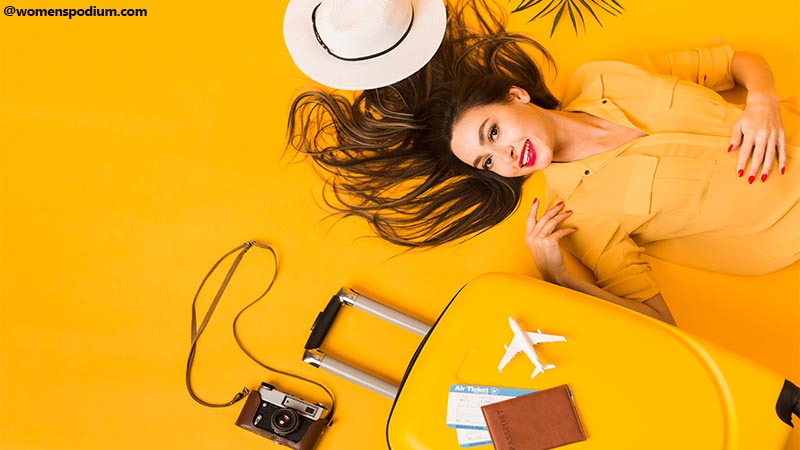 The first thing which comes with travelling is packing. Indeed, everyone says to luggage should be light, but be sure you must pack everything which you need while travelling. With all other necessary items, you must pack some of your essentials like a cleanser as well as a moisturizer and make-up kit. These are a few basic things which can help you to look beautiful. If your luggage allows then don't forget to keep a face mask with you, it re-hydrates your skin when you are tired and a great way to stay relaxed while travelling.
2. Avoid Sun Exposer and Stay Relaxed During Holidays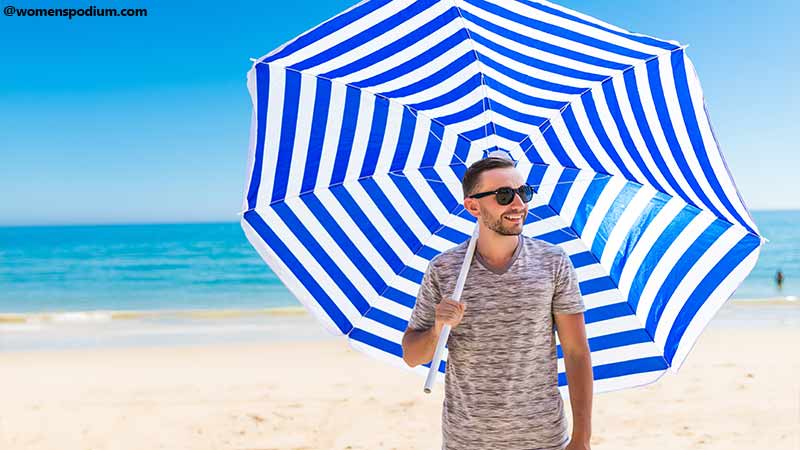 Traveling means a lot of sun exposure, whether it's for your work purpose or for personal reasons. So, make sure that you have packed your sunblock lotion or cream. If you don't want to take them with you or somehow forget to pack it then make sure you purchase one after reaching your destination.
Also Read: When you are wearing your favorite summer outfits for your dream vacation, you don't want to worry about skin problems. Apply a sunscreen that is best for your skin type.
3. Rest is Must to Stay Relaxed While Traveling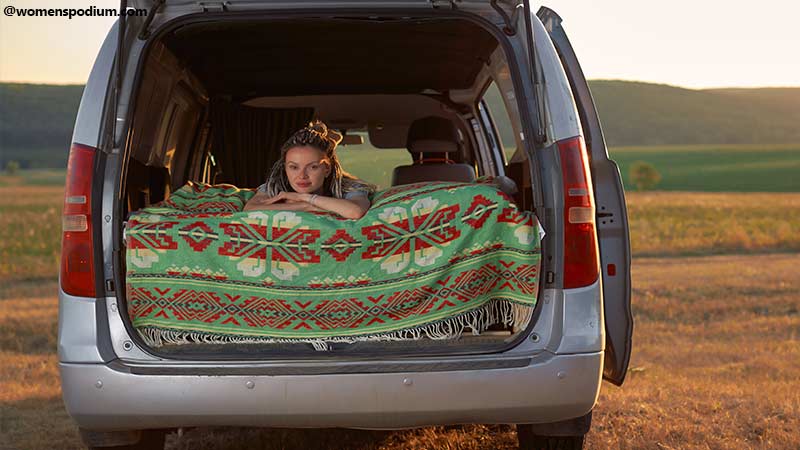 Make sure to get enough rest to keep yourself free from skin troubles such as dehydrated skin, swollen or puffy eyes. It doesn't matter whether you are travelling by road or by air. Make sure that you are getting your eight hours of rest. It will help you to keep your beauty alive while you are touring. Also, if possible, carry a handy and comfortable pillow with you if your journey time is long. Although pillows are always available in planes and hotels, however, your perfect pillow can provide you with some beauty sleep easily. Some studies suggest that using an ideal pillow can lower as well as avert wrinkles.
Also Read: If you have trouble sleeping, you can try some tips to ensure deep sleep to stay fresh the next morning.
4. Stay Hydrated and Stay Relaxed While Traveling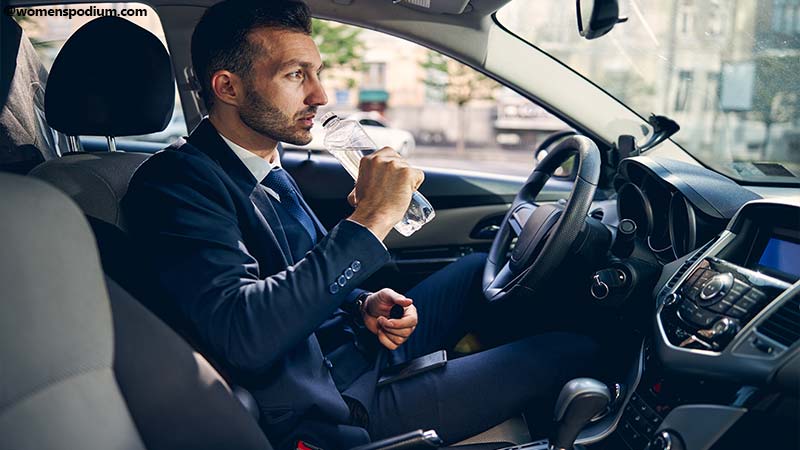 Drink water, fresh juice to keep you hydrated, dehydration reduces the volume of blood flow to the skin, making you look tired, pale and sick. If you fail to keep your skin hydrated, it can leave lasting damage like sagging skin, fine lines, scales and deep wrinkles in case of severe chronic dehydration. To avoid such conditions, you need to carry a lightweight bottle and sip it within frequent intervals, so if you don't want fine lines and wrinkles do drink at least eight glass of water a day.
5. Moisturizer is Must-Have – Don't Miss This!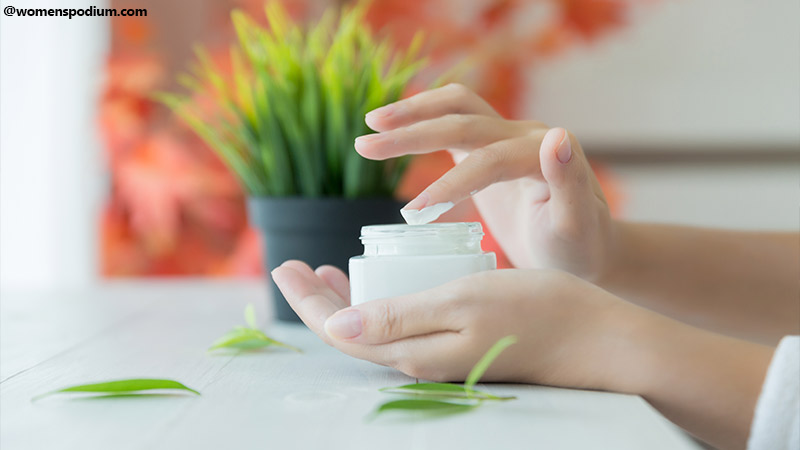 We all are quite aware of the fact that air on the flight is arid; however, using some good moisturizer can help you to resolve this problem. Applying moisturizer keeps your skin nourished and healthy. Carrying a good quality hand cream, lip balm and moisturizer can save your skin from the dehydration.
6. Avoid Being Super Stressed – Stay Calm and Relaxed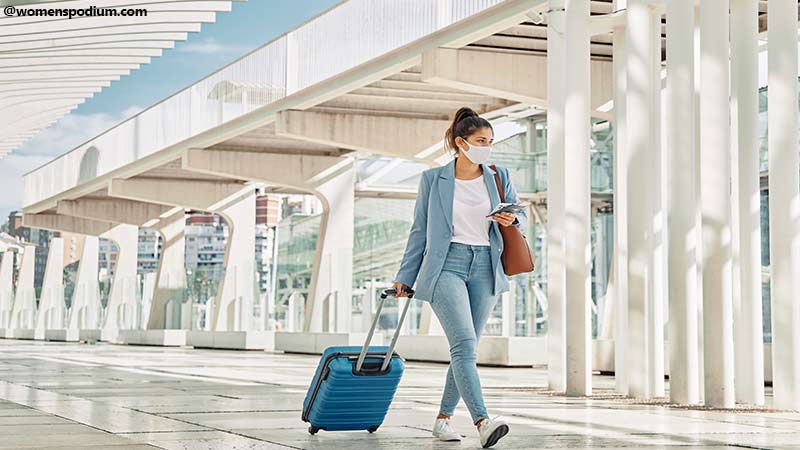 While travelling for work, we can face various difficulties; it could be even with our luggage, work deadline, family issues, arguments, or frustration – these stress which you are holding onto is what stands between you and your radiant skin. Stress has its severe consequences which are bad for your skin, so you must learn stress management. Take time to de-stress yourself and try to learn strategies to calm your mind and manage stress; this helps you to improve your complexion now and, in the future, as remember once the stressful wrinkles set on your face, it's will be quite an unnerving job to get rid of them.
7. Spa Getaways are Good for Healthy Relaxation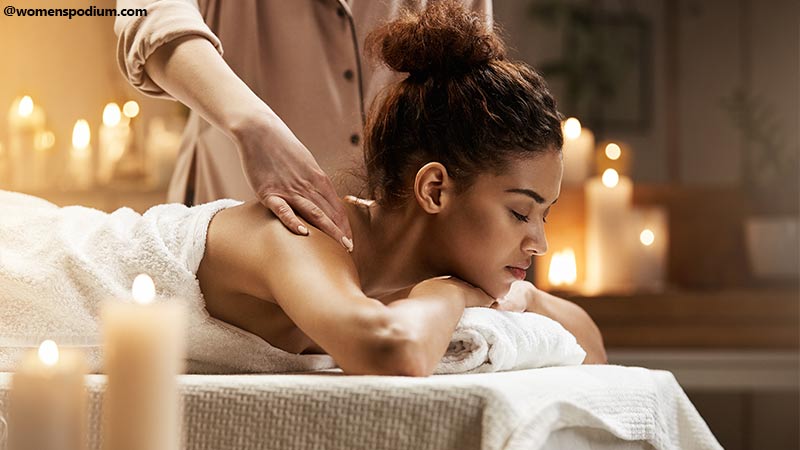 When you are tired due to the long journey and to stay relaxed while travelling, you can go to a spa. These days spas are available in every destination in this modern day. So, during your travel stay whenever you get a couple of free hours, make sure that to book an appointment to pamper yourself with some beauty as well as relaxing treatment. This kind of relaxation technique gives you all the necessary fervor to keep you relaxed and beautiful.
So, the next time when you pack your bag for travelling, make sure that you are well prepared using these short but useful tips.
Also Read: You can prepare for a vacation or traveling beforehand to stay relaxed. This will help you to be at ease even when you are traveling with kids.