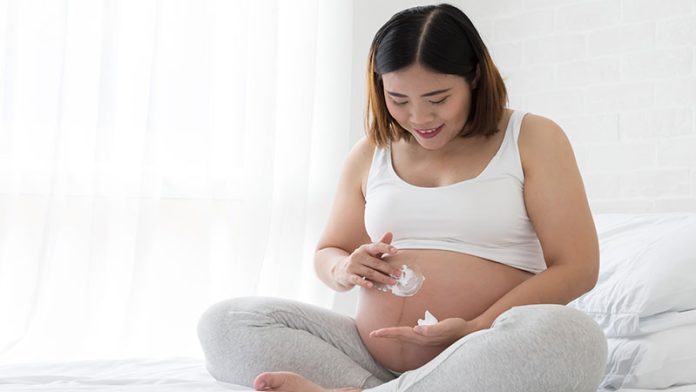 While some mothers wear these marks as a badge of their motherhood, others don't want these marks to sustain forever. These are called pregnancy stretch marks which almost 90% of soon-to-be mothers have. Stretch marks appear in the form of red, purplish, or brown strips on your body. You can minimize the number of stretch marks you get by using the best stretch mark cream for pregnancy. But how do you know which is the best moisturizer and when to start using stretch mark cream during pregnancy? Here is your guide.
When To Start Using Stretch Mark Cream During Pregnancy?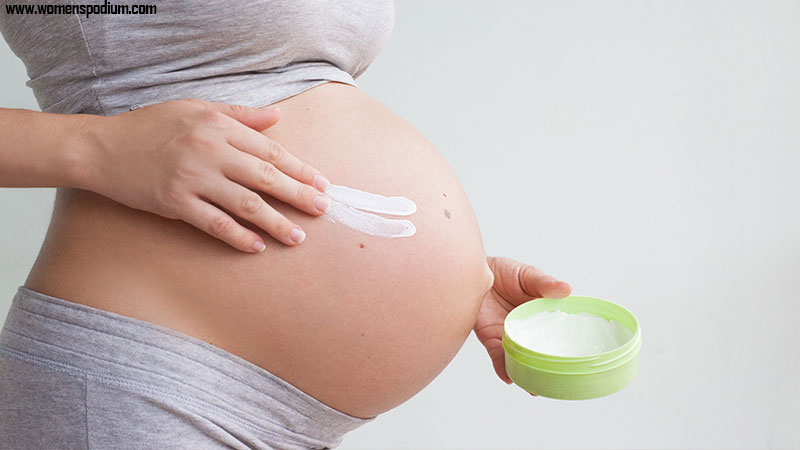 Although you might not need to put on stretch mark cream late until the second trimester. It is always better to take good care of yourself at all times. A healthy pregnancy is all that you want but it is understandable if you don't want to get stretch marks as a result. You also don't need to think over when to start using stretch mark cream during pregnancy. You can start using it in the first or second trimester. But it is better if you use a moisturizer until 4 months of pregnancy and then add a stretch mark cream to your routine. This way your skin will naturally be moist and soft. More importantly, apply the product at night and massage your belly and thighs regularly with soft sweeping motions. This will improve blood circulation as well.
What Causes Stretch Marks To Appear During Pregnancy?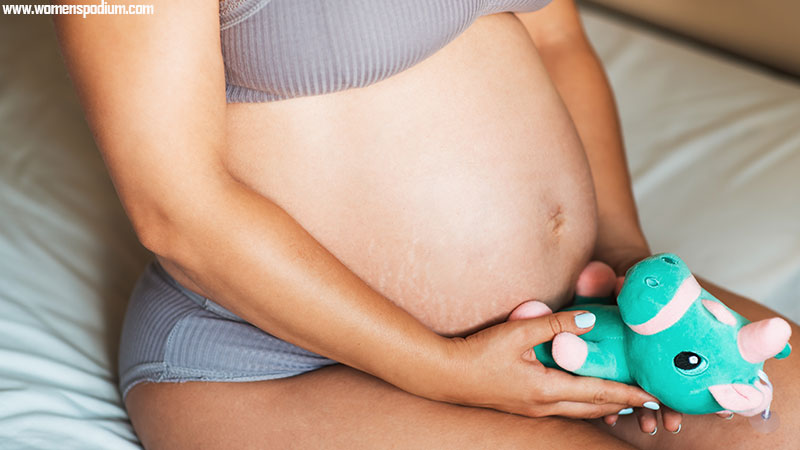 Whether or not stretch marks appear on your body depends on how elastic your skin is. Stretch marks are caused by the tiny tearing of supporting tissue layers present beneath your skin because it is tightly pulled during pregnancy.
One factor is genetics; the elasticity of your skin is mostly inherited. If your mother got more stretch marks chances are that you will too.
Secondly, a better lifestyle, regular exercising, and good eating habits promote your skin health and improve elasticity.
Most importantly, the rapid weight gain is going to increase the stretch marks that are going to appear. The faster you gain weight, the more rapidly your skin stretches, and more stretch marks appear.
You only have to feel confident about your body whether you still got many stretch marks on your body or a few.
8 Best Stretch Mark Cream For Pregnancy
Now you know when to start using stretch mark cream during pregnancy. There is another question, what is the best cream to prevent stretch marks during pregnancy? Here is a list of some options for the best stretch marks prevention cream for you.
1. Body Merry Stretch Marks And Scars Prevention Cream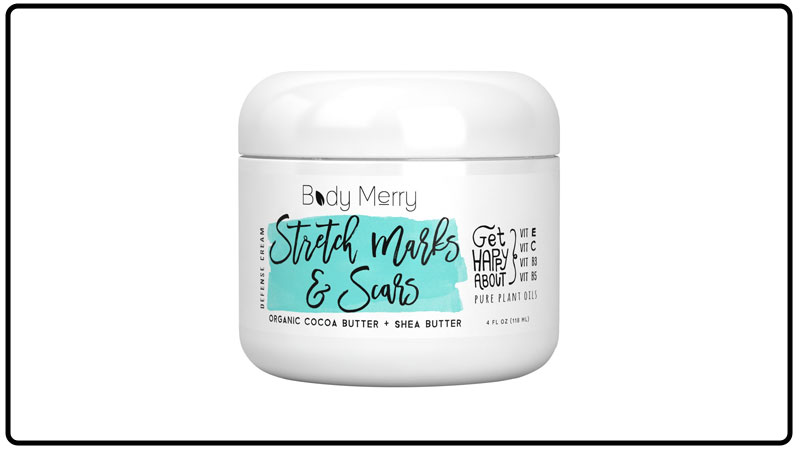 Price: $20
This cruelty-free stretch mark cream not only reduces them but prevents them before they could appear on your skin. You can prep your skin to become a little more elastic so that stretch marks don't appear when your skin starts stretching. The product is deeply hydrating and contains antioxidants and vitamins from plant sources.
Also Read: The stretch marks might go away when you lose weight after pregnancy, but you can never be sure that all of them will disappear.
2. Mustela's Stretch Marks Cream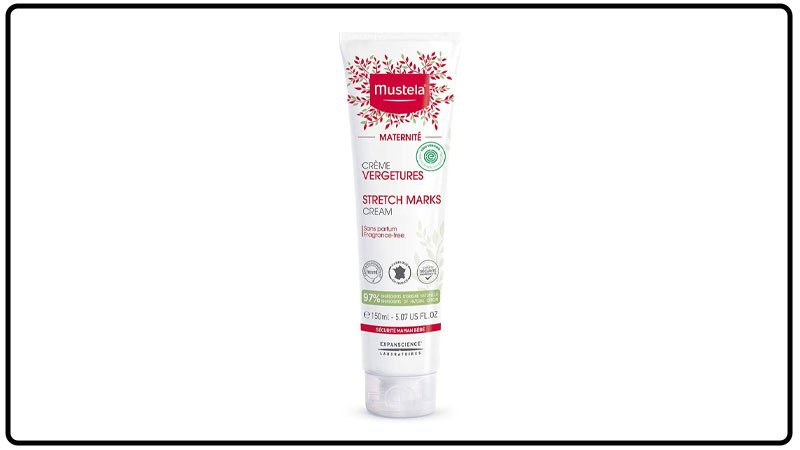 Price: $25
This plant-based natural product improves the elasticity of your skin and hydrates it thereby, prevents stretch marks. The velvety texture is easy to apply and it leaves your skin soft, and supple for a long time. Avocado oil, extract from witch hazel, and polyphenols from passion fruit are its star components.
3. Bio-Oil Multiuse Skincare Oil For Stretch Marks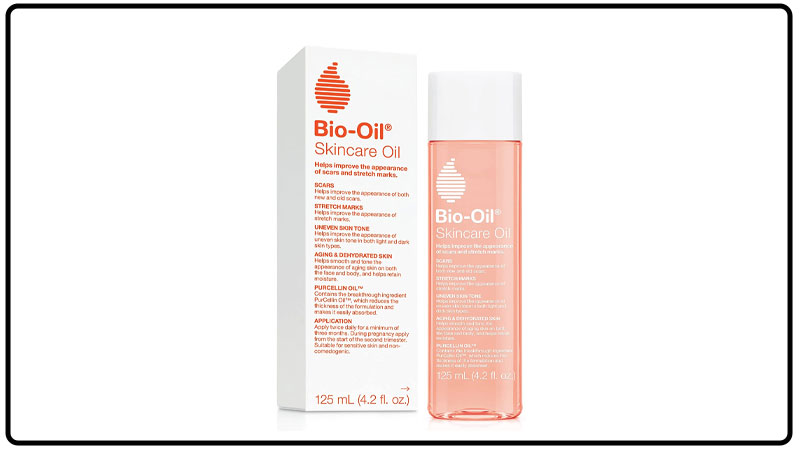 Price: $16
Bio-Oil is a brand trusted by dermatologists as the formula is non-comedogenic. Ans it not only prevents but also reduces the existing stretch marks. It contains vitamins, oils, and plant extracts to soothe your skin. Just like small quantities of essential oils are beneficial only when you apply them regularly, this oil works when you apply them at regular times.
4. Earth Mama Belly Butter For Sensitive Skin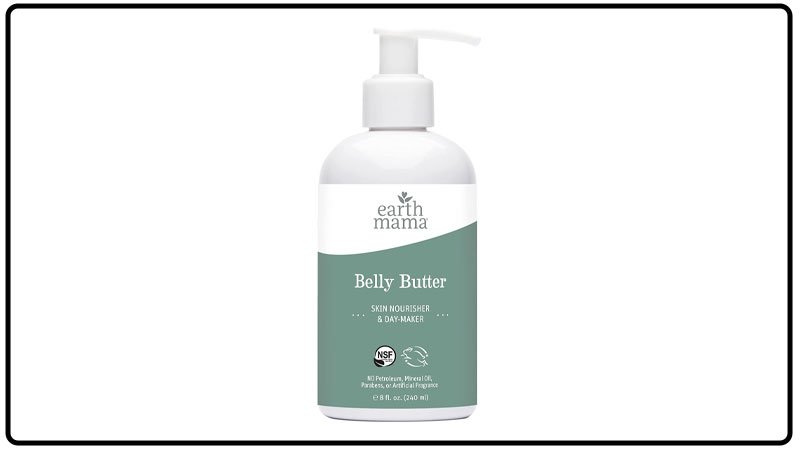 Price: $17
This cruelty-free product made from natural oils and organic herbs improves the elasticity of your skin. During the first trimester, you can apply this natural moisturizer. As for when to start using stretch mark cream during pregnancy, you have to consult the dermatologist for your skin type for most creams. This belly butter contains all-natural ingredients and is pregnancy-safe.
5. Burt's Bees Mama Bee Belly Butter For Pregnancy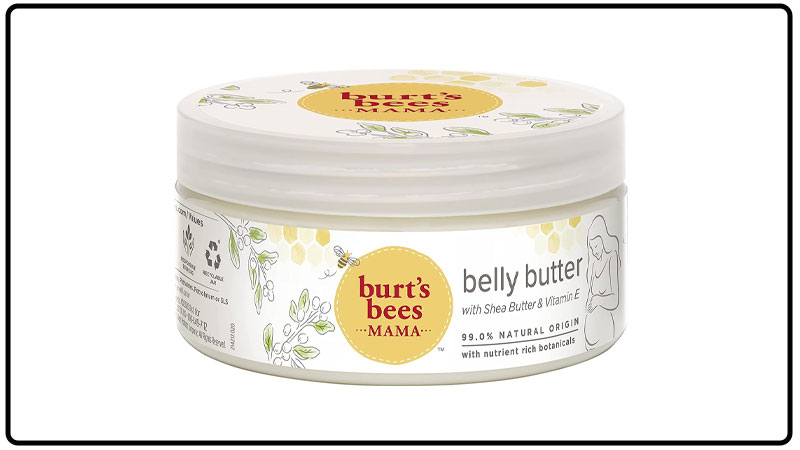 Price: $13
The stretch mark creams don't have to be fancy. This cruelty-free belly butter for pregnancy stretch marks is made up of 99% natural ingredients. These include jojoba, cocoa, and shea butter. You need to massage the product into your skin thoroughly as it takes time to emulsify. It is free of harmful phthalates, and parabens as well.
6. Glow Organics Pure + Organic Belly Butter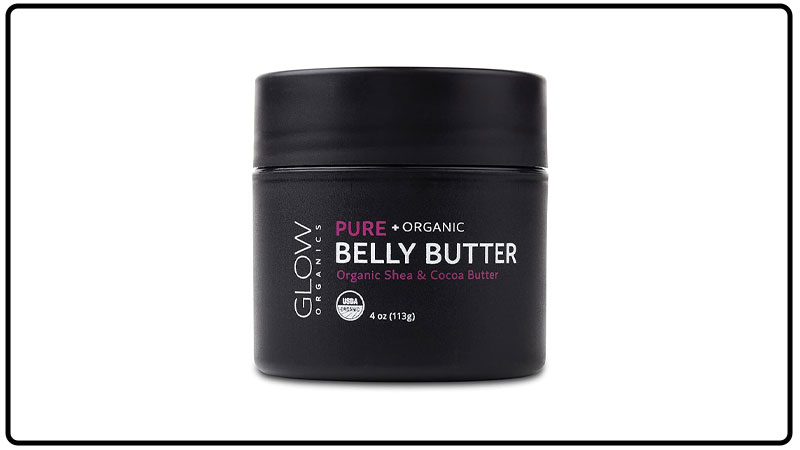 Price: $25
A natural product is always better for the skin. You can use aloe vera for stretch marks but it can sometimes leave your skin dry. Instead, use this organic belly butter for a moisturizing effect. It suits every sensitive skin as it contains macadamia nut, grapeseed, and almond oil along with shea and cocoa butter. One downside is that it takes time to rub in.
7. Palmer's Cocoa Butter Massage Lotion For Pregnancy Stretch Marks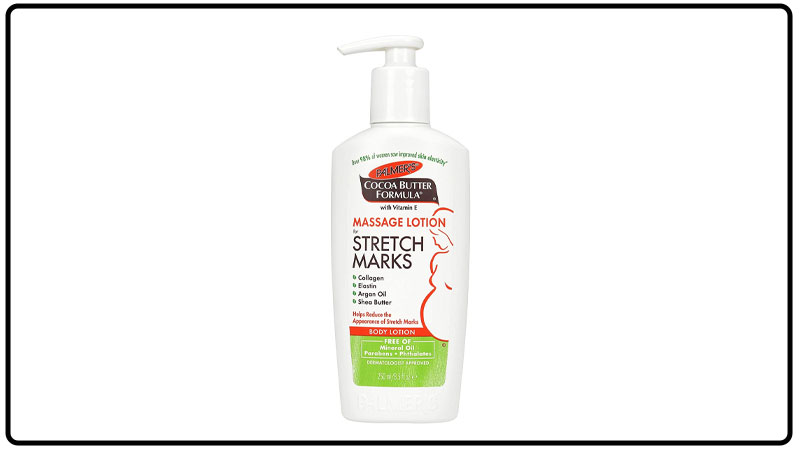 Price: $6
This is the best lotion for stretch marks during pregnancy which gives you the best optimal hydration at less price. The formula contains, vitamin E, argan oil, and almond oil. Besides knowing when to start using stretch mark cream during pregnancy, you should know how much you must apply each time. It is optimal to apply this lotion after every 24 hours.
8. Pipette Belly Oil For Pregnancy Stretch Marks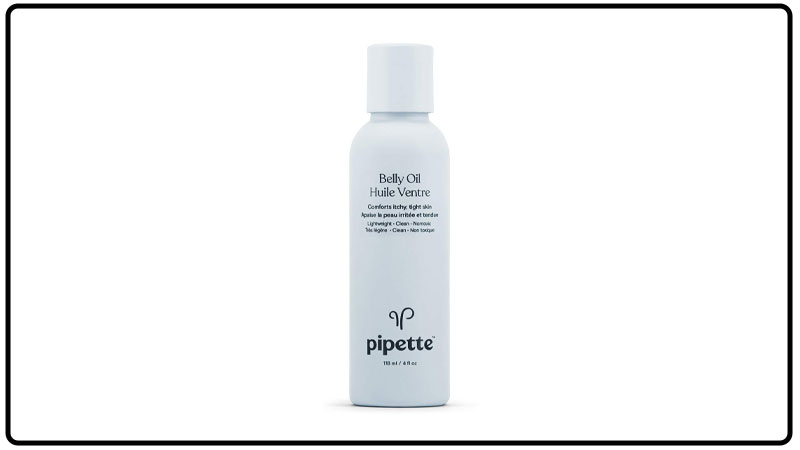 Price: $20
This belly oil for pregnancy stretch marks is hypoallergic, good for sensitive skin, and moisturizing. The skin remains soft and supple for a long time after application. The oil contains ingredients like calendula and winter cherry extract to treat itchiness and Vitamin E for moisturizing the skin.
Lastly, How To Choose Pregnancy Stretch Mark Cream?
You have to look out for some things while you buy a certain stretch mark cream for pregnancy to avoid any issues.
1. Choose Fragrance-Free Products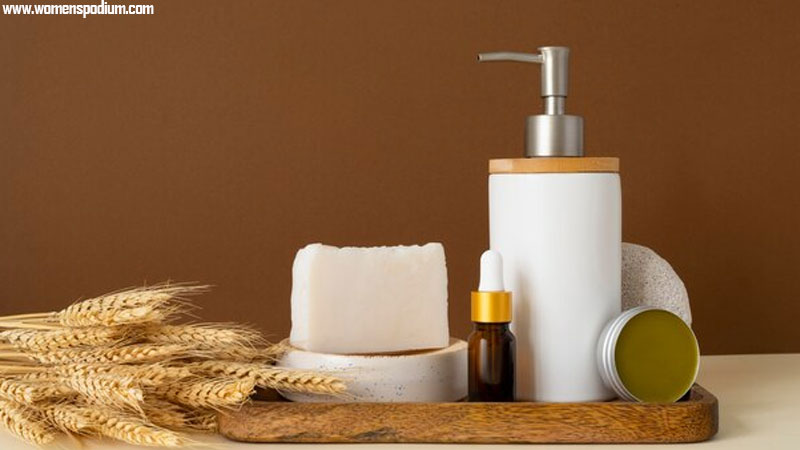 Perfumes and fragrances might irritate sensitive skin and cause discomfort. Instead of taking such a risk, go for the products which have little or no fragrance at all.
2. Look Out For The Ingredients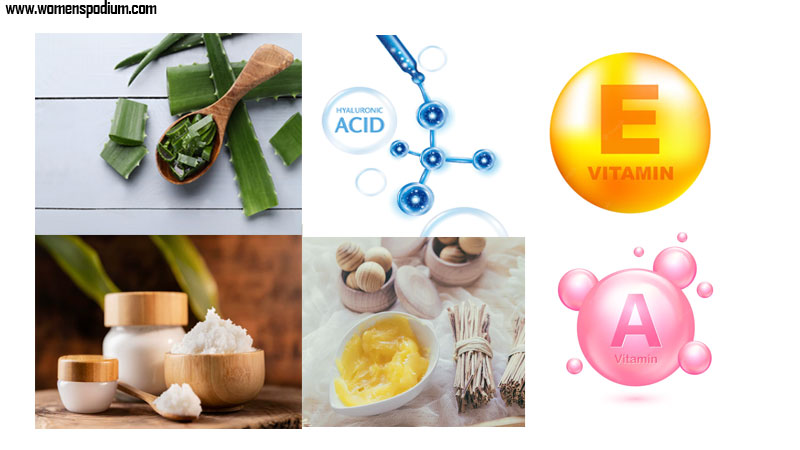 Your stretch mark cream must contain:
· Butter either cocoa, shea, or jojoba.
· Vitamin A and Vitamin E.
· Some amount of hyaluronic acid.
· Aloe vera, a natural preventor.
2. Avoid Parabens, Phthalates, And Retinoids.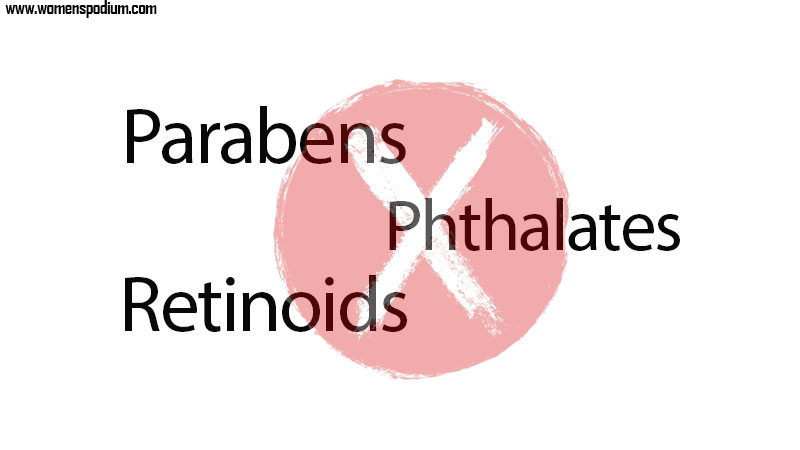 Although retinoids are a more effective component to reduce stretch marks, it is not safe to use by pregnant women or nursing mothers. Similarly, phthalates affect your liver, kidneys, and reproductive organs. So, avoid these components.
3. Mind Your Skin Type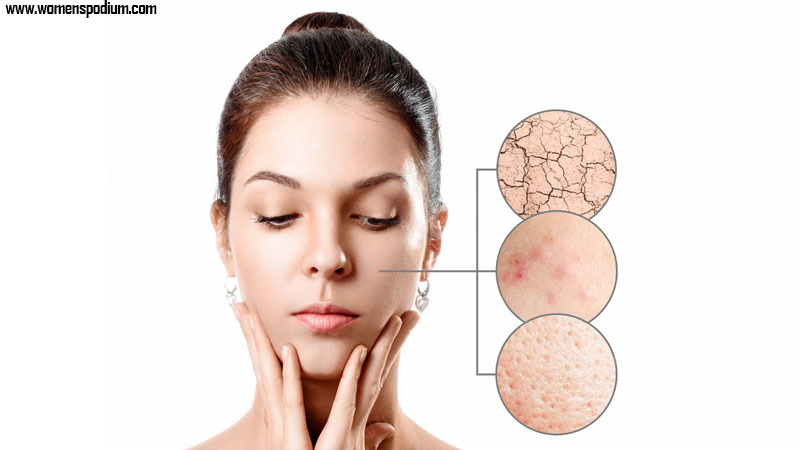 If you have a sensitive skin type, you cannot go around and put any type of product on your skin even if the ingredients are safe. Stick to more natural products.
You might already know that you should use moisturizers to massage your belly during pregnancy. But you may have been reluctant about what is the best stretch mark cream for pregnancy or when to start using stretch mark cream during pregnancy. You can choose one of the above-mentioned products for stretch mark prevention during pregnancy and take good care of yourself.
Also Read: While you are pregnant, keep a note of what to eat to prevent nutrient deficiency as well as take care of your skin.