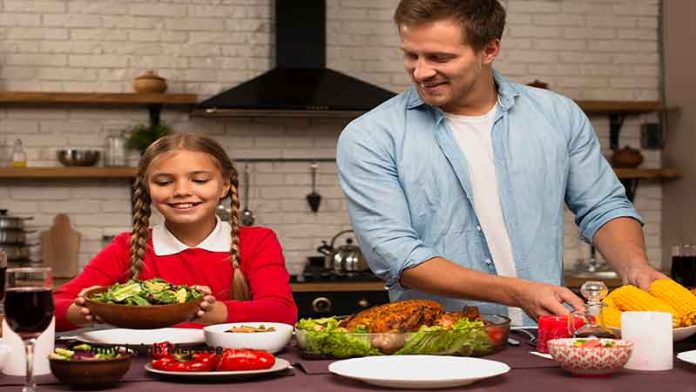 It's easy to get caught up in hosting the perfect Thanksgiving dinner. You probably have friends and family over to celebrate this day by having dinner together or sending Thanksgiving quotes via WhatsApp or SMS. And you're definitely going overboard with food, decoration, and more. While all the stress may seem worth it seeing your family and friends all happy; we sometimes forget the very essence of Thanksgiving. Thanksgiving isn't the perfect roast turkey or the most delicious cranberry sauce. It isn't about the most creative party games or the best décor you can think of. Putting together the perfect party may seem super important to you, because of how social media makes out Thanksgiving to be that picture-perfect family occasion.
But when you stop for a moment and are ready to really think about it, you've lost the real reason behind Thanksgiving. In all of the hubbub, you might forget that the Thanksgiving holiday is all about reconnecting with your loved ones and expressing gratitude for all of life's blessings.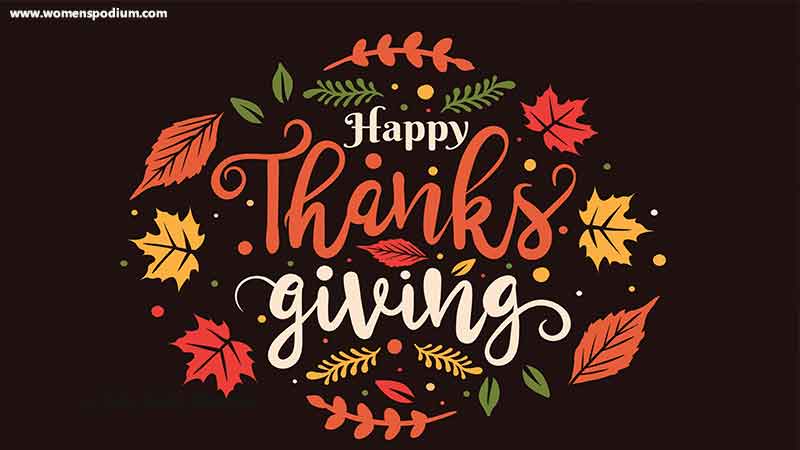 These Thanksgiving quotes are a perfect way to remind your family that this time, make it all about gratitude and not about the turkey. They are the perfect mix of funny, inspiring, and insightful sayings to convey your message better than the words you could string together. But most importantly, these Thanksgiving quotes remind us of the true spirit of Thanksgiving: a day to be grateful for everything you have.
Harvesting Gratitude: 35 Best Thanksgiving Quotes to Embrace Thankfulness
Thanksgiving is an opportunity to show your gratitude and practice forgiveness. These thanksgiving quotes can provide the doorway of gratitude, where mere words can ease the pathways to deeper appreciation. Explore with us as we unravel the powerful Thanksgiving quotes, and invite a richer feeling of thankfulness into our lives.
Showing gratitude is one of the simplest yet most powerful things humans can do for each other.

— Randy Pausch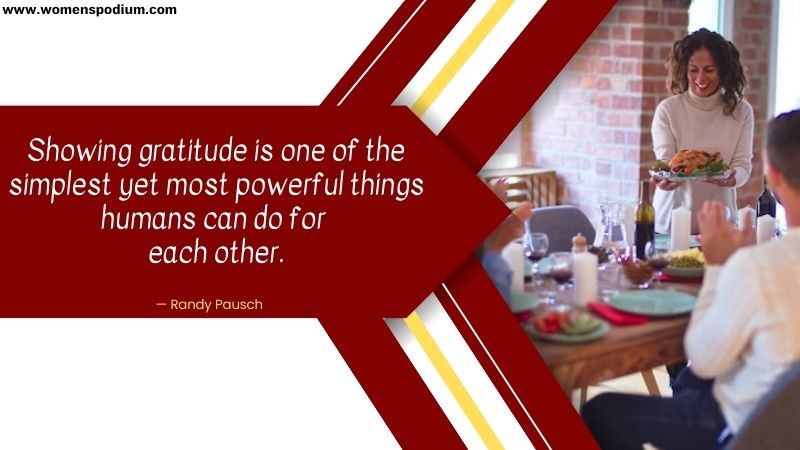 Thanksgiving is the meal we aspire for other meals to resemble.

— Jonathan Safran Foer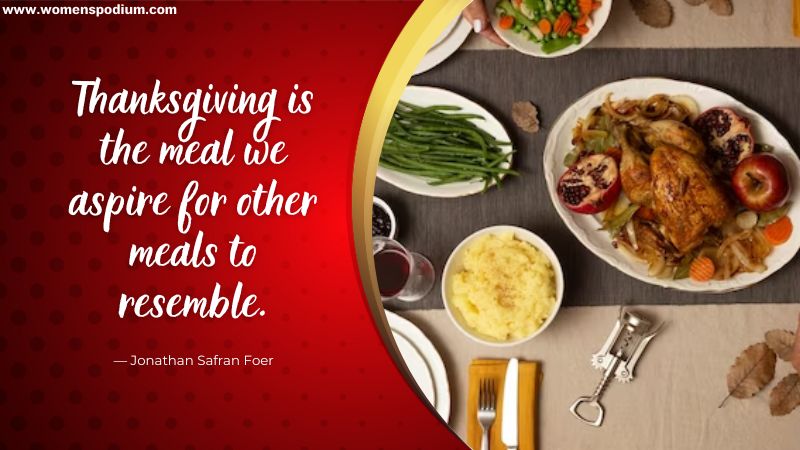 To be grateful is to recognize the Love of God in everything.

— Thomas Merton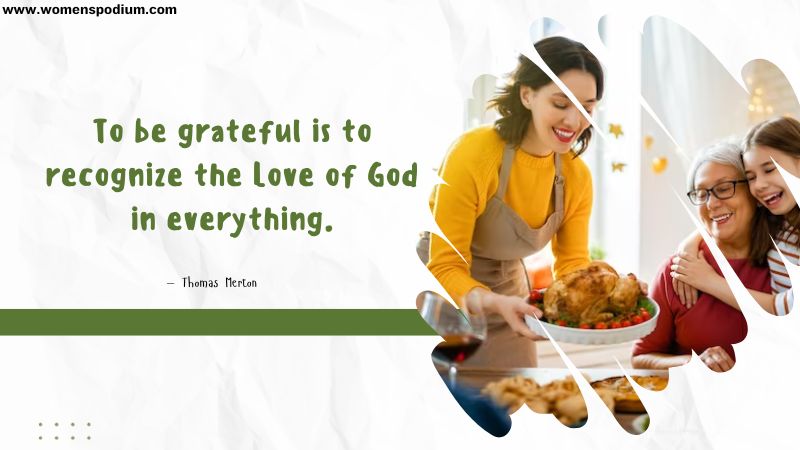 Be present in all things and thankful for all things.

— Maya Angelou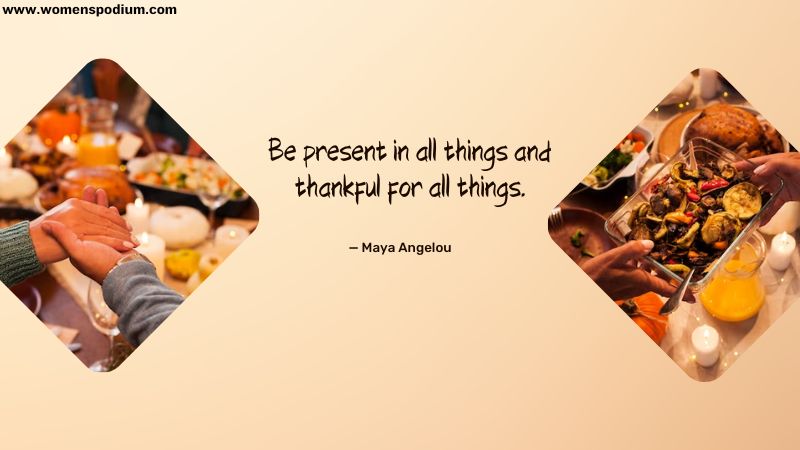 Gratitude unlocks the fullness of life.

— Melody Beattie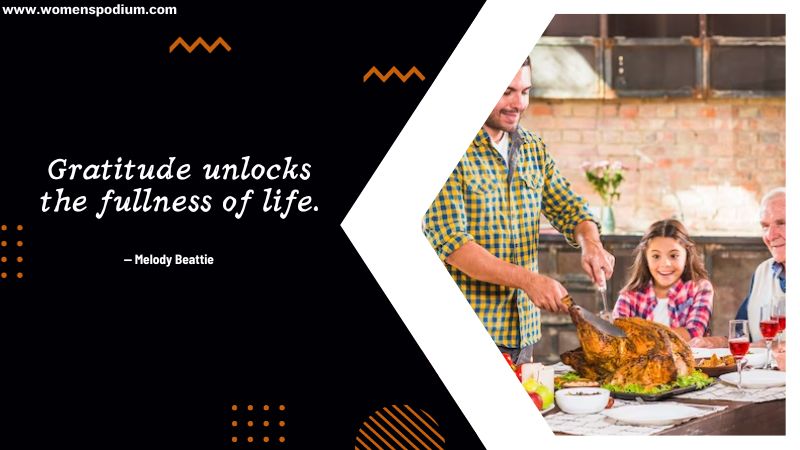 Let gratitude be the pillow upon which you kneel to say your nightly prayer.

— Maya Angelou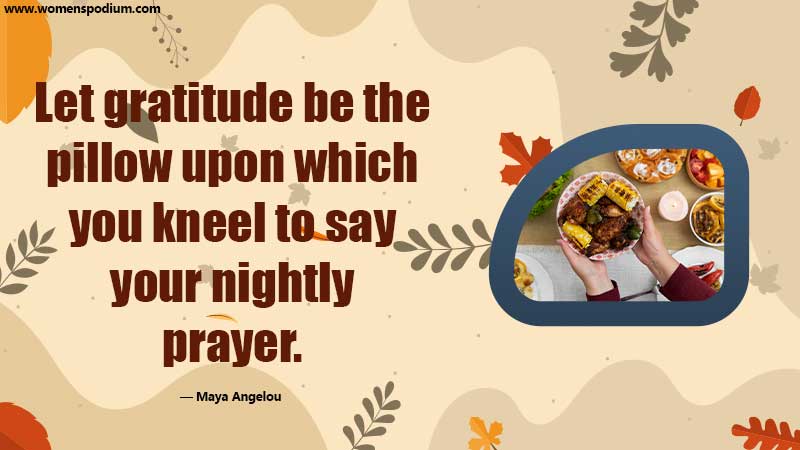 True forgiveness is when you can say, 'Thank you for that experience.

— Oprah Winfrey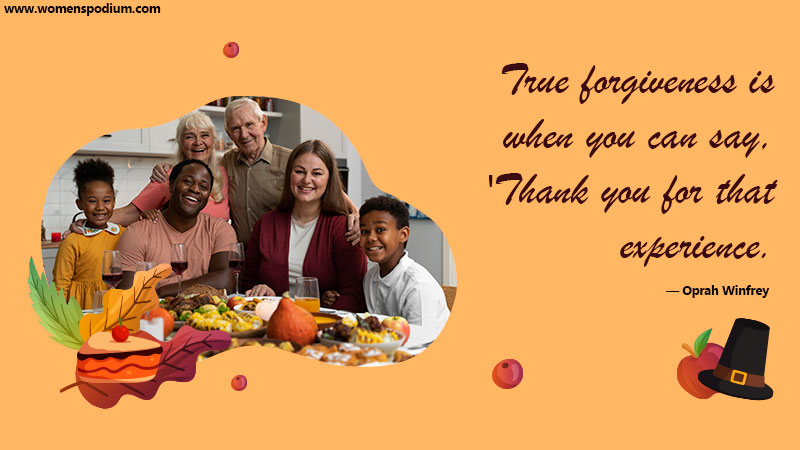 Be thankful for everything that happens in your life; it's all an experience.

— Roy T. Bennett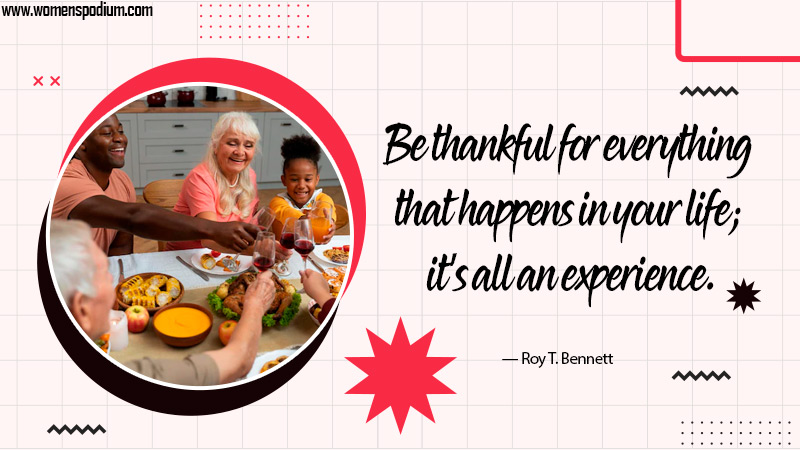 If there's one thing I've learned over the eons, it's that you can't give up on your family, no matter how tempting they make it.

— Rick Riordan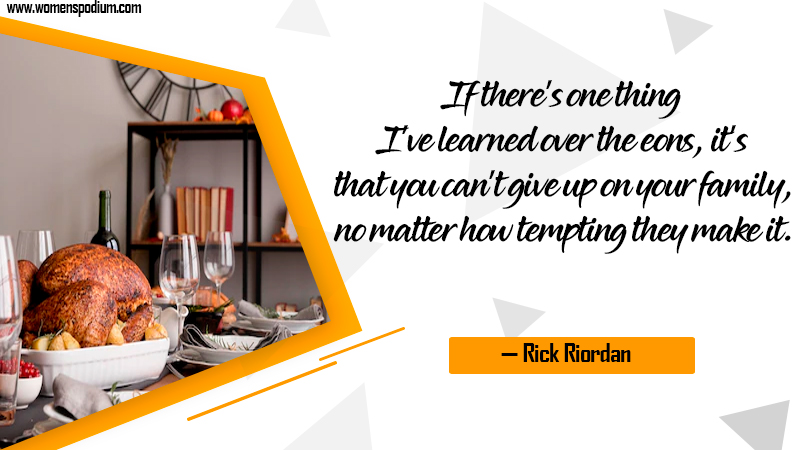 Not what we say about our blessings, but how we use them, is the true measure of our thanksgiving.

— W.T. Purkiser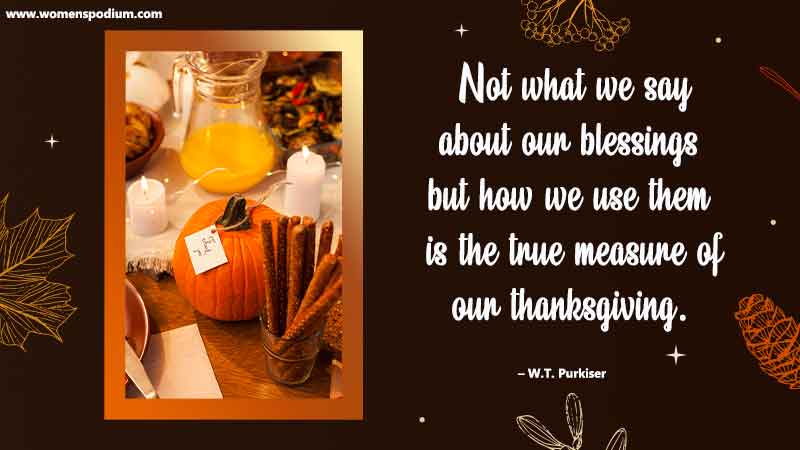 Thanksgiving Day is a good day to recommit our energies to giving thanks and just giving.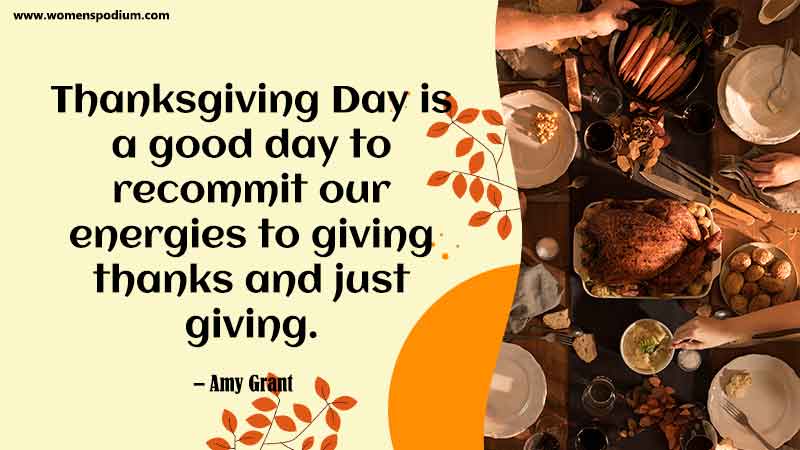 I love Thanksgiving because it is a holiday centered around food and family, two things that are of utmost importance to me.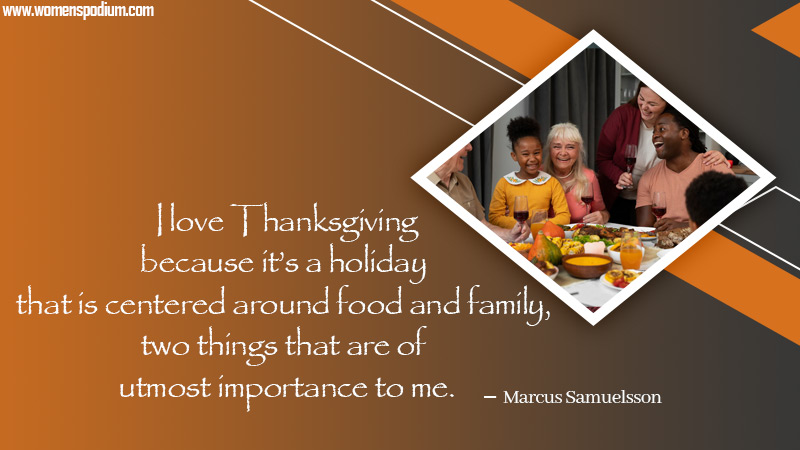 You shouldn't just give during Christmas and Thanksgiving you should be giving all the time.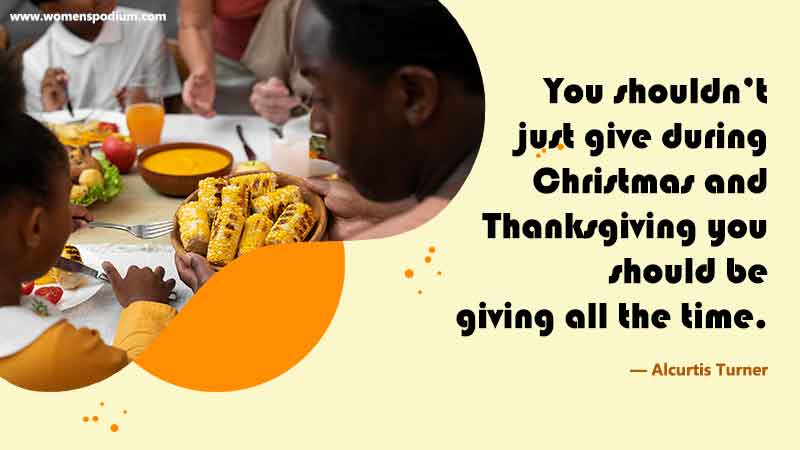 We should certainly count our blessings, but we should also make our blessings count.

Neal A. Maxwell
THANKSGIVING IS ONE OF MY FAVORITE DAYS OF THE YEAR BECAUSE IT REMINDS US TO GIVE THANKS AND TO COUNT OUR BLESSINGS. SUDDENLY, SO MANY THINGS BECOME SO LITTLE WHEN WE REALIZE HOW BLESSED AND LUCKY WE ARE.We should certainly count our blessings, but we should also make our blessings count.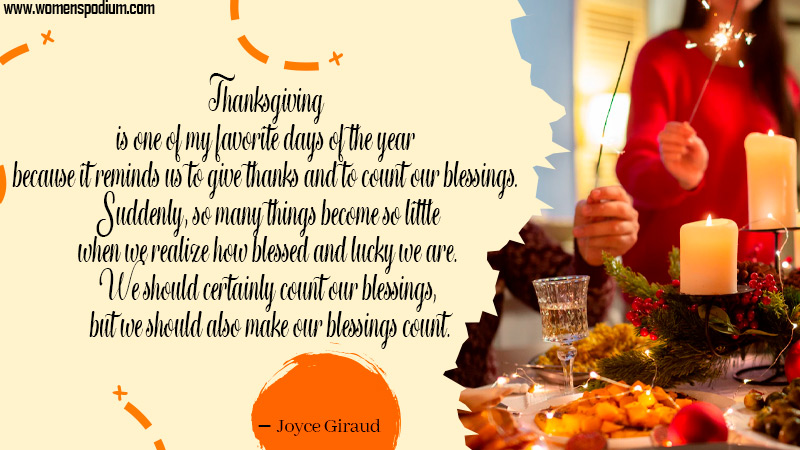 He who thanks but with the lips Thanks but in part; The full, the true Thanksgiving Comes from the heart.
As we express our gratitude, we must never forget that the highest appreciation is not to utter words, but to live by them

— John F. Kennedy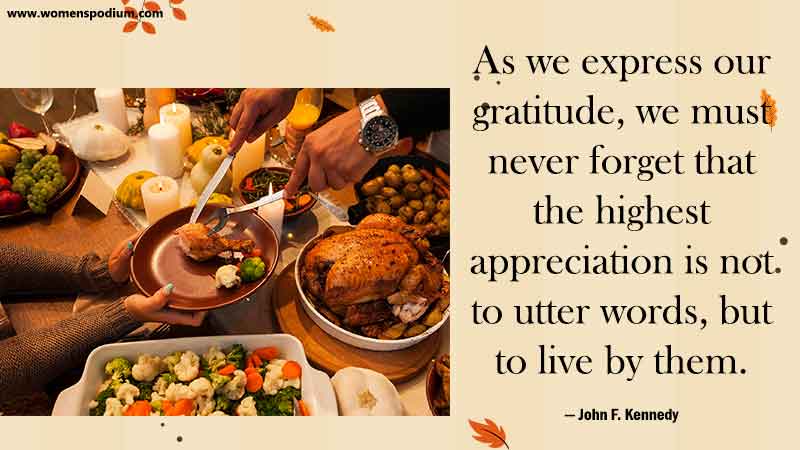 If you want to turn your life around, try thankfulness. It will change your life mightily.

— Gerald Good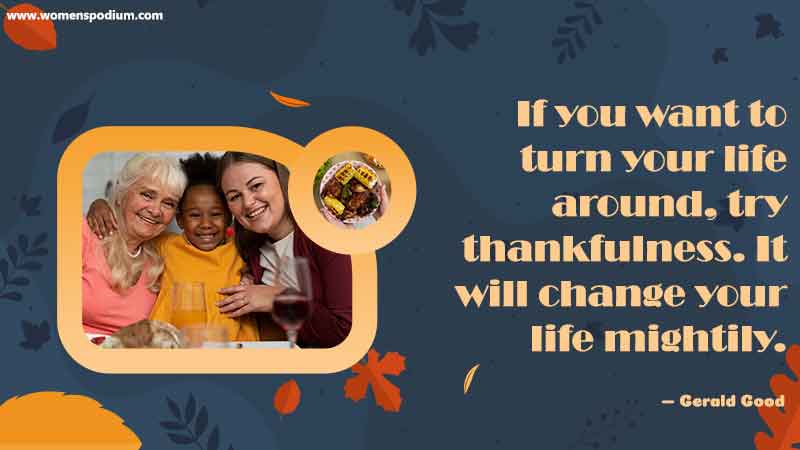 What I love about Thanksgiving is that it's purely about getting together with friends or family and enjoying food. It's really for everybody, and it doesn't matter where you're from

— Daniel Humm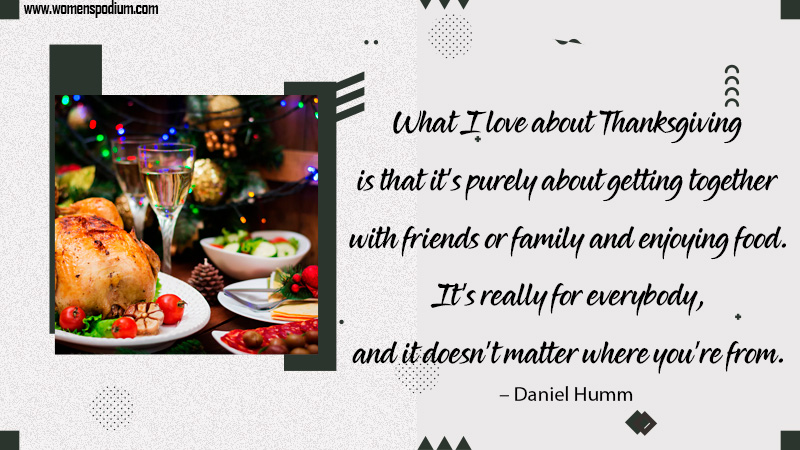 But see, in our open clearings, how golden the melons lie; Enrich them with sweets and spices, and give us the pumpkin-pie

— Margaret Junkin Preston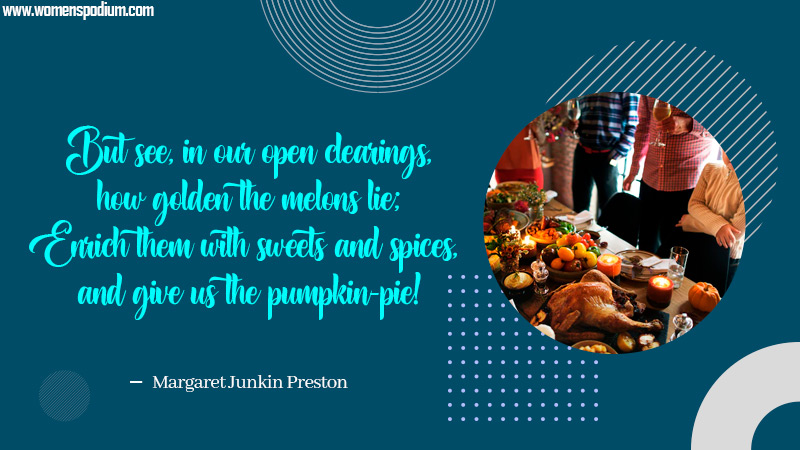 Gratitude is the inward feeling of kindness received. Thankfulness is the natural impulse to express that feeling. Thanksgiving is the following of that impulse.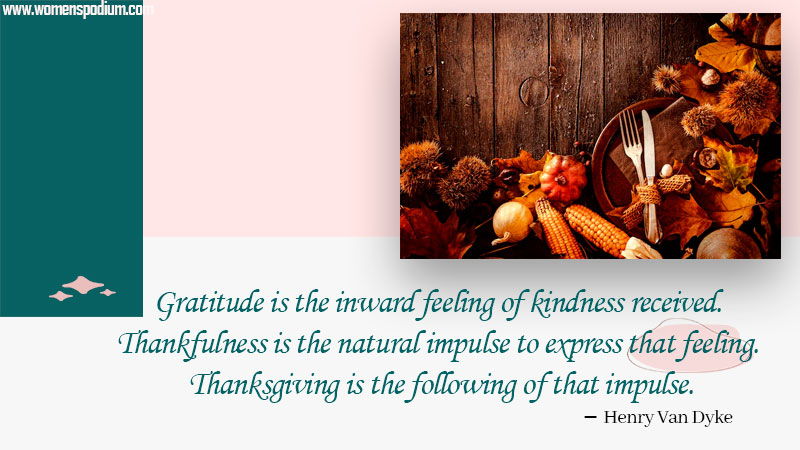 If you are really thankful, what do you do? You share.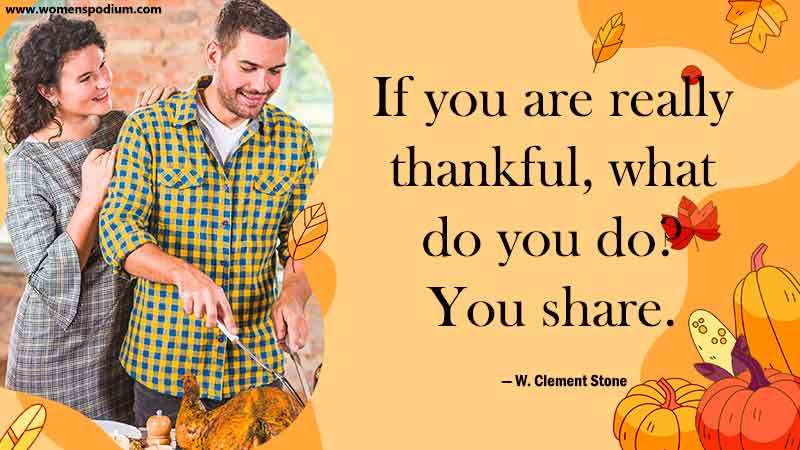 Thanksgiving reminds us that no matter what befalls us in life, we can take the charred remnants and we can reconstruct a life unimaginably richer than that from which the shards and pieces fell.
How Thanksgiving Quotes Can Make You Feel More Grateful?
It's wonderful to step into the world of gratitude where words can weave a tapestry of thankfulness! For people, thanksgiving quotes aren't just mere phrases; they are magical words that unlock a world filled with appreciation and mindfulness. Let's go on a whimsical journey as we unravel the profound effect of Thanksgiving quotes, transforming usual words into powerful elixirs that can nurture the spirit of gratitude within all of us. With this article, we can embark on this delightful quest together and explore how these seemingly simple quotes can be so potent. These words can potentially ignite a profound sense of gratefulness, transforming our visions and enriching our lives in ways we never thought were possible.
We must find time to stop and thank the people who make a difference in our lives.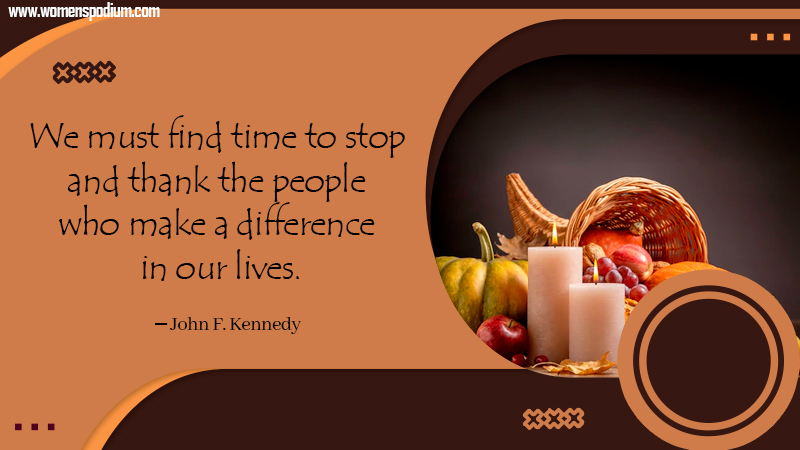 Thanksgiving Day is a jewel, to set in the hearts of honest men; but be careful that you do not take the day, and leave out the gratitude.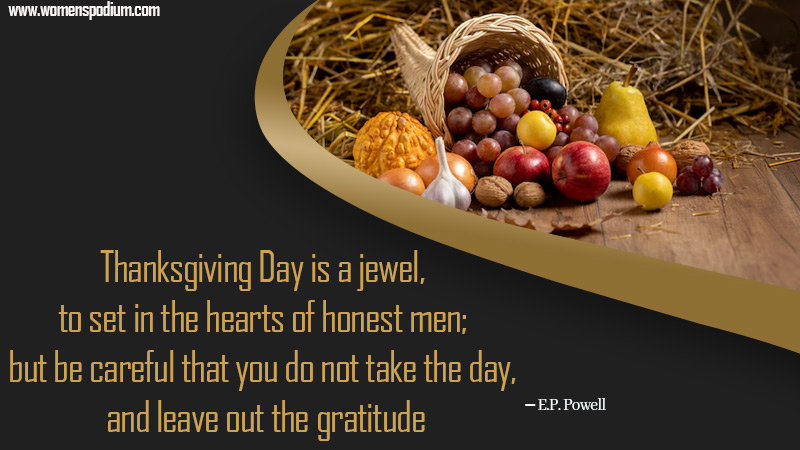 Gratitude is when memory is stored in the heart and not in the mind.

— Lionel Hampton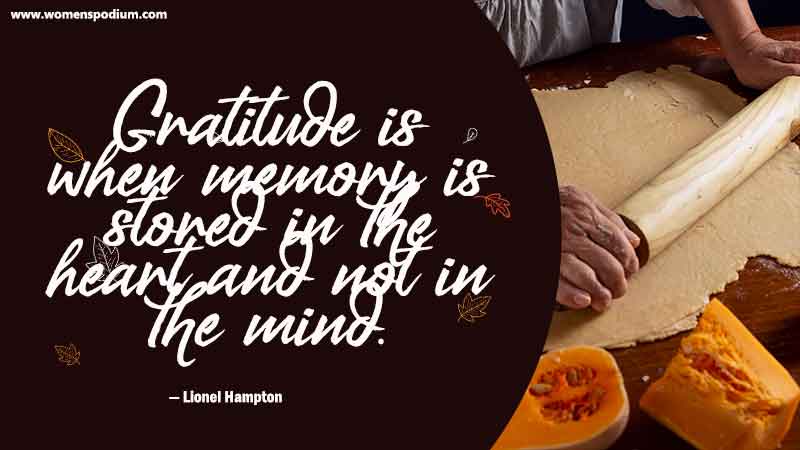 Wear gratitude like a cloak, and it will feed every corner of your life.

— Rumi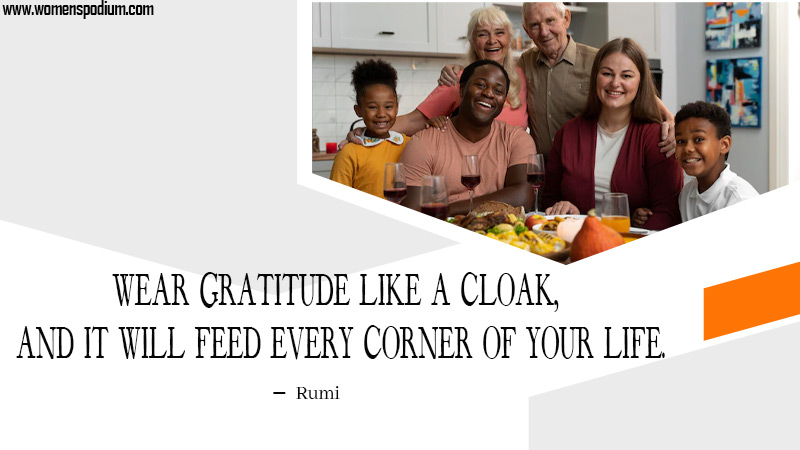 Thanksgiving is a time of togetherness and gratitude.

— Nigel Hamilton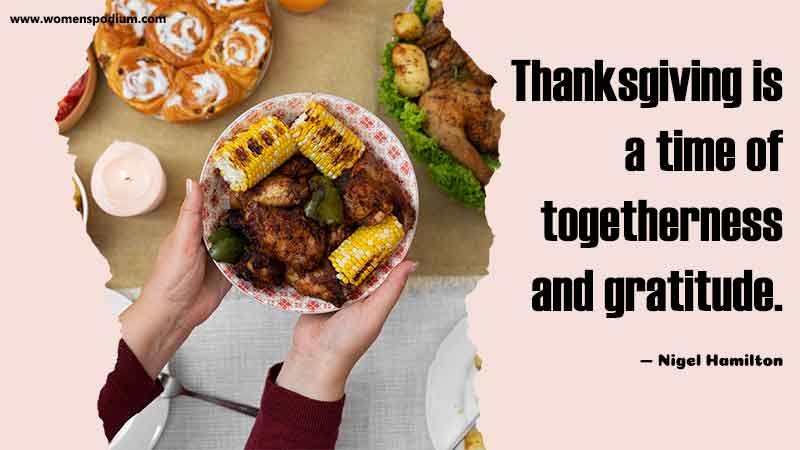 Thanksgiving just gets me all warm and tingly and all kinds of wonderful inside.

— Willard Scott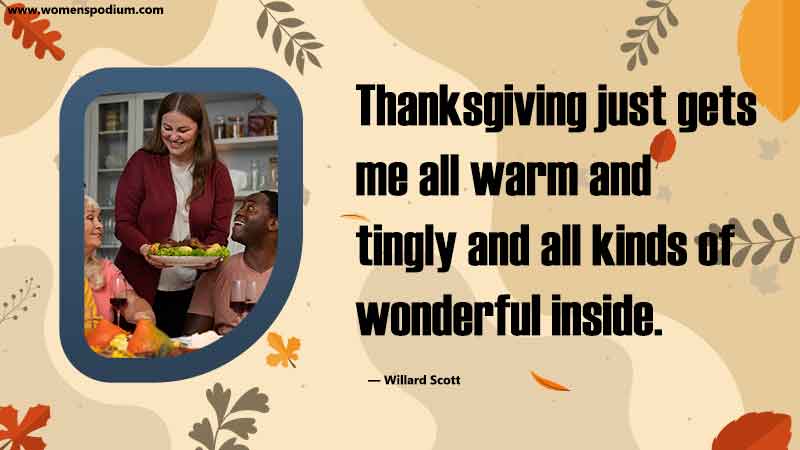 Although Thanksgiving comes but once a year, every day should be a day of Thanks.

— Monique Hammond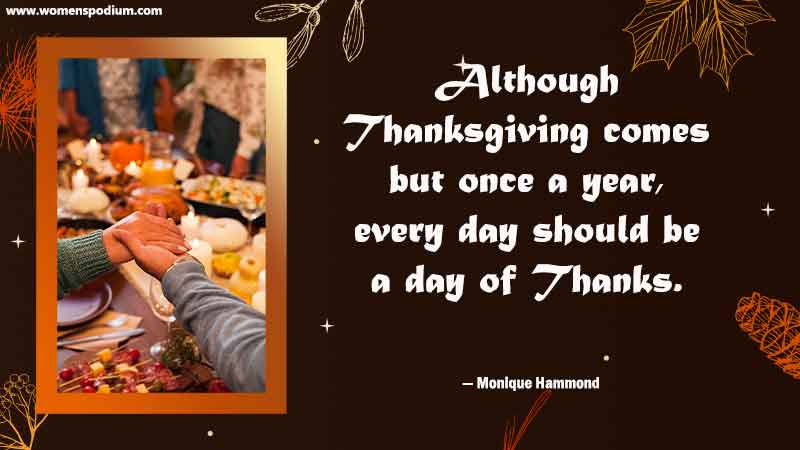 A thankful heart is not only the greatest virtue, but the parent of all the other virtues.

— Marcus Tullius Cicero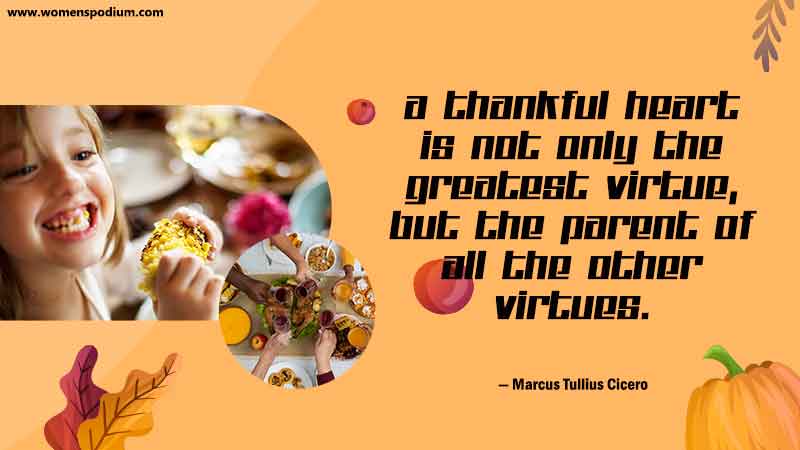 If the only prayer you ever say in your entire life is thank you, it will be enough.

— Meister Eckhart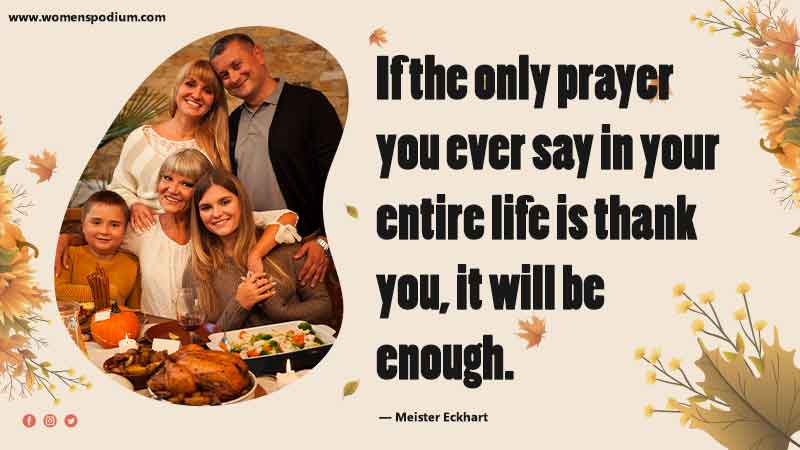 The thankful receiver bears a plentiful harvest.

— William Blake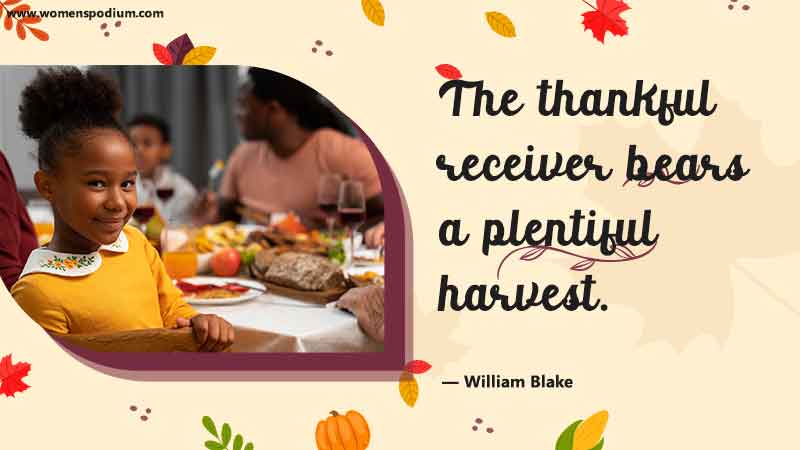 Forever on Thanksgiving Day the heart will find the pathway home.

— Wilbur D. Nesbit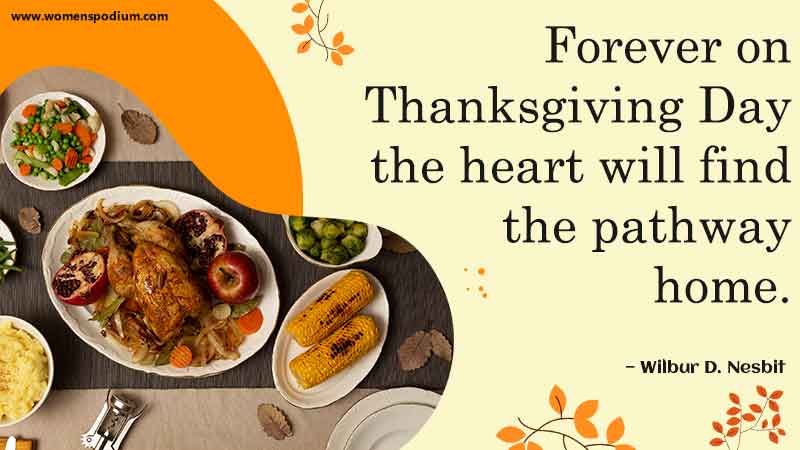 Thanksgiving is a joyous invitation to shower the world with love and gratitude.

— Amy Leigh Mercree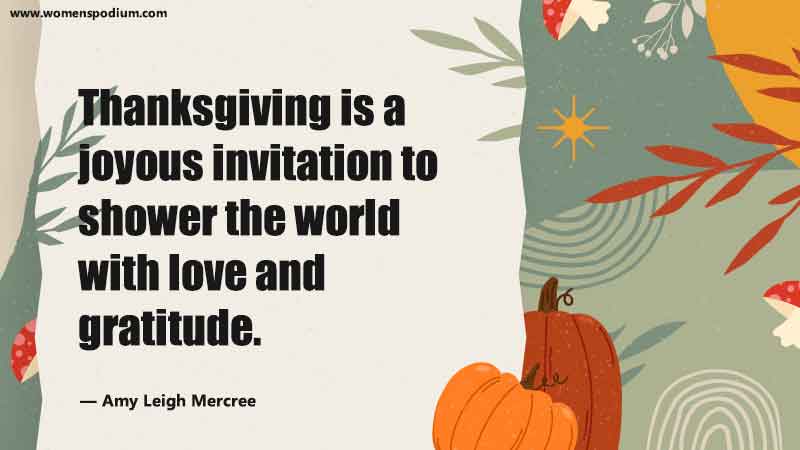 Conclusion
Through this exploration of Thanksgiving quotes, we will be able to carry forward the essence of such profound words in our hearts. Hopefully, these snippets of wisdom continue to be our gentle reminders, guiding us to embrace gratitude, appreciation, and kindness. This should continue not only during the holiday season but in every moment of our lives. And with these words you can foster a spirit of thankfulness that radiates beyond the festivities, nurturing a more grateful and fulfilling soul.
Also Read: Thanksgiving marks the beginning of the holiday season and symbolizes the start of the months leading up to Christmas.