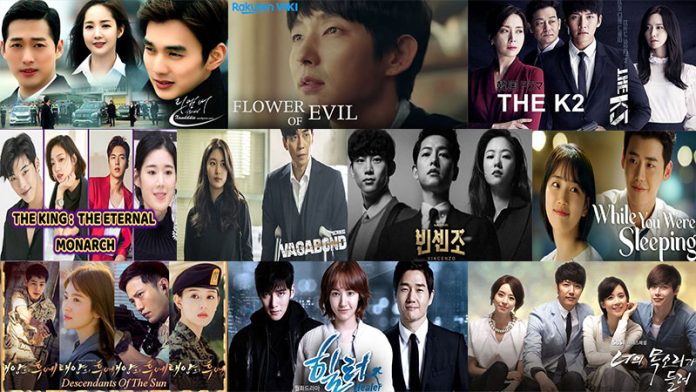 When you are a non-addict fan of best action K drama, it is very difficult to make a perfect watchlist that stirs up your interest. You have to find reviews and gather your friends' opinions about something worth watching. This list specifies the genre that almost everyone likes. And if you are someone like me who enjoys thrillers and suspense dramas all the way, then you have it. You would appreciate some of these best action romance Korean drama choices that I listed here.
Top 10 Action Romance Korean Drama To Have On Your Watchlist
Watch the best action romance Korean drama on Netflix with your friends and enjoy the thriller action with comedic scenes. Here are the 10 best romance action K dramas for you to watch.
1. Healer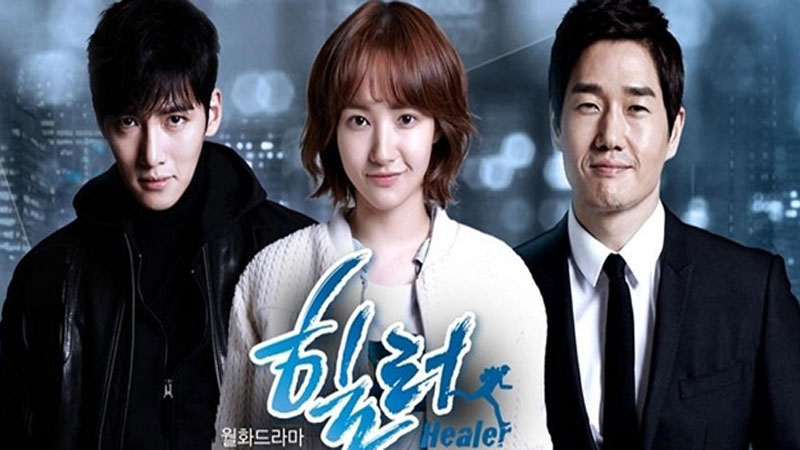 IMDb Rating: 8.4/10
When: 2014
Cast: Ji Chang Wook, Park Min Young, Yoo Ji Tae
Summary: A failed internet reporter, Cha Young Shin dreams to be like Kim Mun Ho who is a star reporter. But she accidentally falls in love with a mysterious criminal known as Healer.
For: viewers who want plenty of twists in the plot and enjoy the thriller K dramas.
Why Watch:
"Healer" is an excellent take on the modern top thriller K drama. It is full of action and suspense with a good part of comedy in best romance K drama. The male lead has a superhero aura that captivates the viewers. You will love how female lead is not a damsel in distress and can fight off bad guys.
Also Read: Get your Netflix subscription and watch this K drama on Netflix with your friends while enjoying healthy snacks.
2. Vincenzo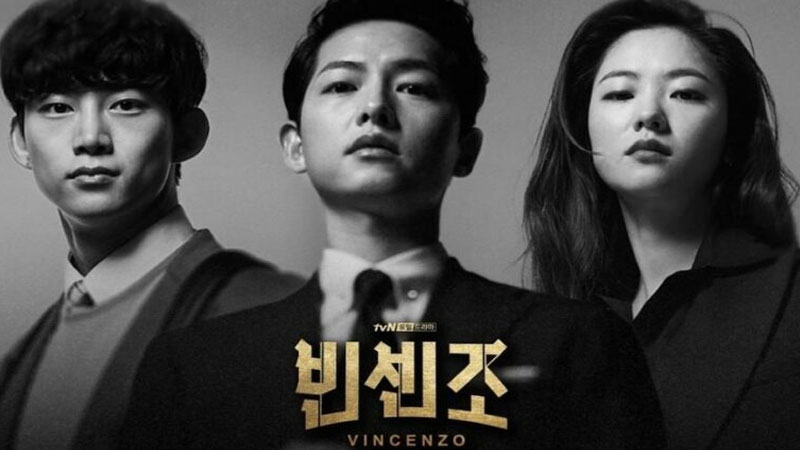 IMDb Rating: 8.5/10
When: 2021
Cast: Song Joong Ki, Jeon Yeo Been, Kwak Dong Yeon
Summary: Park Joo Hyeong was adopted at 8 and went to Italy. He is now Vincenzo. When this Korean-Italian mafia lawyer visits his motherland, he lets a conglomerate taste his medicine with justice.
For: viewers who love dark comedy and crime thrillers with plot twists.
Why Watch:
Not only did the main leads perform well in portraying their characters but the supporting cast as well. Hats off to the scriptwriter who created the plot with excellent plot twists and character development. The male lead's acting is on par excellence. The female lead has also played the witty, lunatic lawyer role very well. This would be the best action romance Korean drama for anyone.
3. Descendants Of The Sun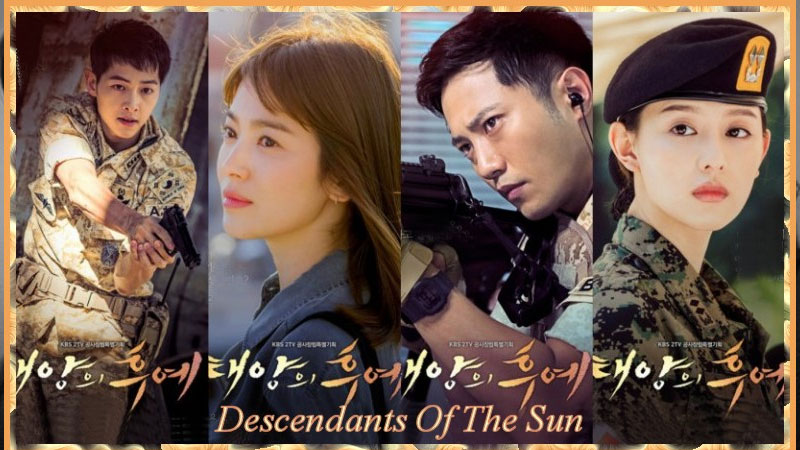 IMDb Rating: 8.3/10
When: 2016
Cast: Song Joong Ki, Song Hye Kyo, Jin Goo
Summary: A soldier of South Korean Special Forces found himself falling in love with a surgeon. But the circumstances were never in their favor. Their profession kept them apart.
For: viewers who love the emotional romantic story with astounding characters.
Why Watch:
It is one of the most legendary action K dramas on Netflix that you should watch with your friend. You can see Captain Yoo Shi Jin as a courageous yet funny person. He takes on life-threatening risks to protect people. The main leads portray astounding characters. Watch if you want a complete package of comedy, action, and romance.
4. The Flower Of Evil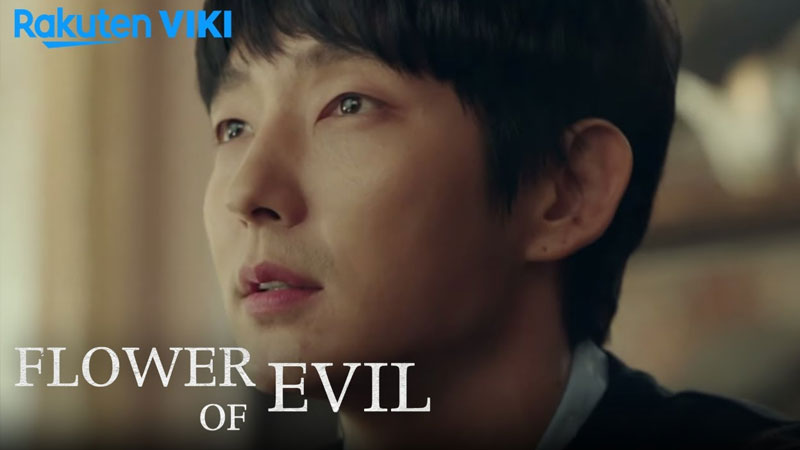 IMDb Rating: 8.7/10
When: 2020
Cast: Lee Joon Gi, Moon Chae Won, Kim Ji Hoon
Summary: Baek Hee Sung hides his past identity from his detective wife. She ultimately discovers his secrets while she investigates some unexplained series of murders.
For: viewers who love the elements of pure suspense and mystery in a romantic plot.
Why Watch:
This is the best action romance Korean drama in the Korean drama industry. The opening scene is the best one so far among many others that I have seen. Flower of evil gives a taste of romance, mystery, thrill, and humor in a perfect balance. Both the main leads deliver perfect emotions through their expressions that the audience can feel.
5. The King: Eternal Monarch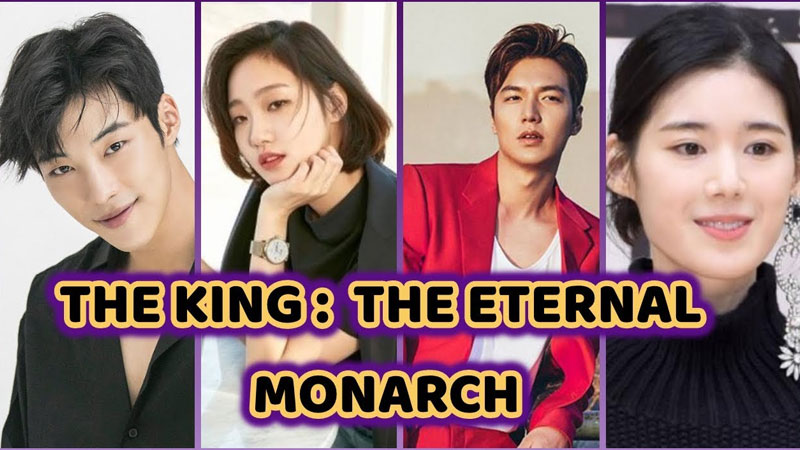 IMDb Rating: 8.2/10
When: 2020
Cast: Lee Min Ho, Kim Go Eun, Woo Do Hwan
Summary: A door to a parallel world was opened by demons. Korean emperor named Lee Gon tries to close that door. There in the parallel world, he met a feisty female detective.
For: viewers who appreciate the fantasy romance K drama plots with the concept of time travel.
Why Watch:
This historical K drama is highly anticipated because it is the work of an acknowledged scriptwriter Kim Eun Sook and big named actors. You will feel through the emotive, realistic, and passionate performance of all the characters. You should watch to see how the most iconic line "Protect her, she is your future queen" showed the authoritative personality of the male lead.
6. Vagabond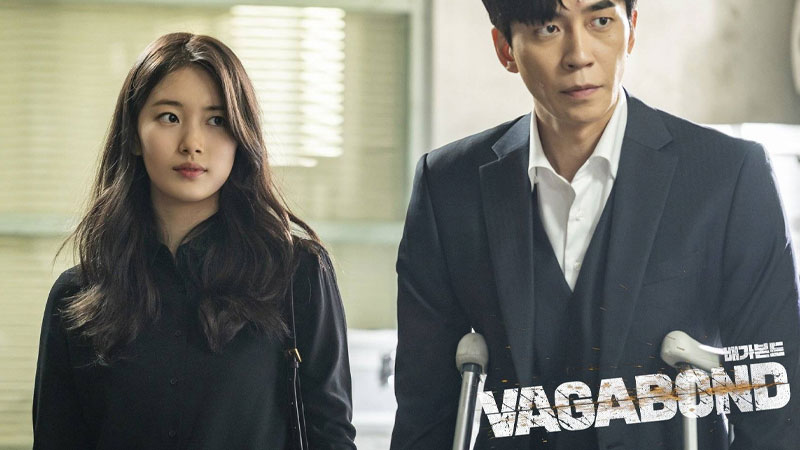 IMDb Rating: 8.2/10
When: 2019
Cast: Lee Seung Gi, Bae Suzy, Shin Sung Rok
Summary: Cha Dal Geon is a stunt man who is dreaming of becoming a renowned action actor. He gets to know about a national corruption scandal after a tragic plane crash.
For: viewers who appreciate action scenes in a thoughtful and well-written plot.
Why Watch:
One can say that the action scenes in the drama make it the best action romance Korean drama 2019 aired. The scriptwriter and the direction managed to put a lot of suspense in the later episodes just like the best thriller movies. There are many twists and intense action scenes. But Dal Geon seems more invincible than a real-life superhero in the drama.
7. While You Were Sleeping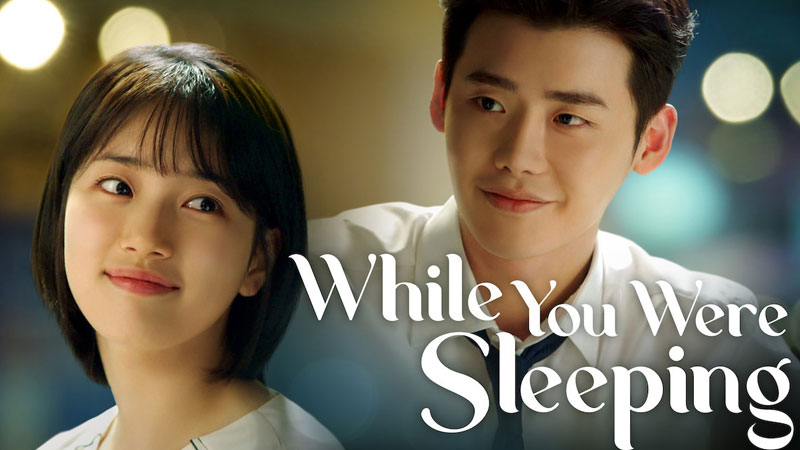 IMDb Rating: 8.4/10
When: 2017
Cast: Lee Jong Suk, Bae Suzy, Jung Hae In
Summary: With the power of precognition of the future in their dreams, a woman and two men prevent terrible things before they could happen. They also took down a corrupt lawyer.
For: viewers who are all for a perfect balance of thriller, romance, comedy, and fantasy.
Why Watch:
This is also another one of the most phenomenal and the best action romance K drama that serves you all genres in one. Jae Chan, a character played by Lee Jing Suk, gives comic relief to the audience. You will find cliffhangers, suspense, and thriller scenes that send chills down your spine. The opening was clever and the female lead did a great job just like her other K drama Start-Up.
8. The K2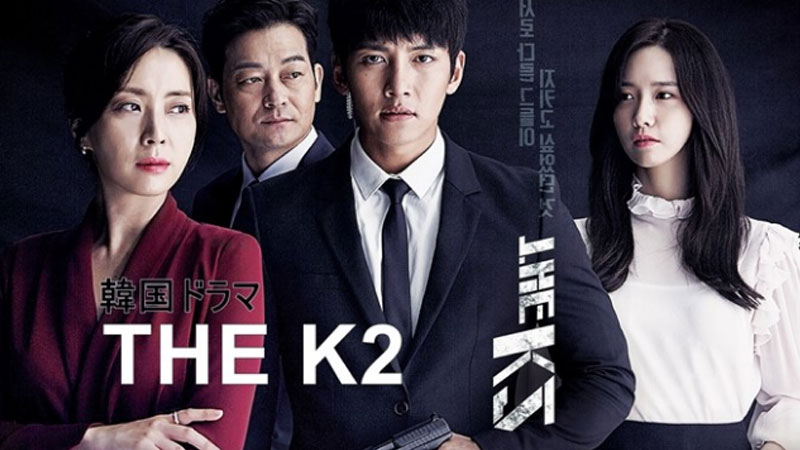 IMDb Rating: 7.8/10
When: 2016
Cast: Ji Chang Wook, Im Yoon Ah, Song Yoon Ah
Summary: Kim Jae Ha, a former mercenary known as K2 becomes a fugitive after getting framed for killing his lover. Somehow, he comes back to Korea from Iraq and becomes a bodyguard for Choi Yoo Jin.
For: viewers who want romantic K dramas to watch with suspense and interesting moments.
Why Watch:
The first two episodes may seem a bit boring but then it gets better onwards. The female villainess nailed her performance and every one of her scenes is interesting and mind-blowing. If you want to move away from the cliché and cringy stuff of the regular K dramas, this is the best action romance Korean drama for you. Enjoy watching it on a girls' night with friends.
9. Remember: War Of The Son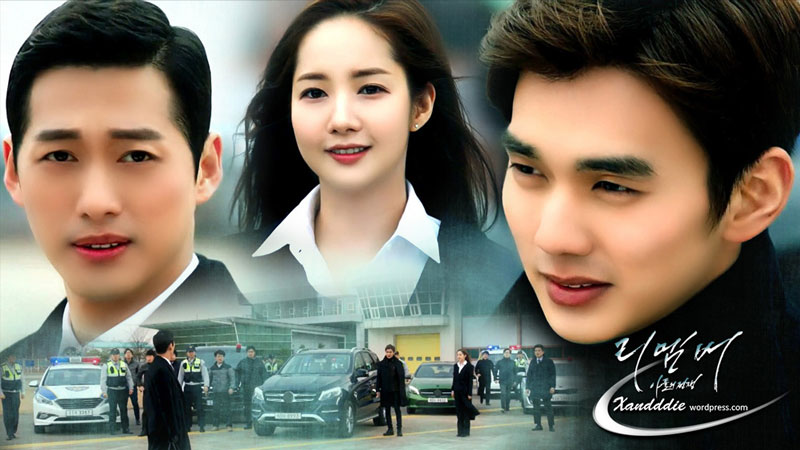 IMDb Rating: 7.9/10
When: 2015
Cast: Yoo Seung Ho, Park Min Young, Namkoong Min
Summary: A story of a 22-year-old lawyer who has a condition of Hyperthymesia and could remember every detail of his life. He tries to prove his father's innocence against a convicted murder.
For: viewers who love watching true suspense thrillers with devilish villain characters in them.
Why Watch:
You have to watch this suspense thriller because it is a legal thriller with the best moments of suspense scenes and a bit of romance. Highly recommended show if you love thriller suspense with a hint of Melo in the K dramas. The devilish performance of the villain is the main reason to appreciate the show. He showed all kinds of emotions in his eyes.
10. I Hear Your Voice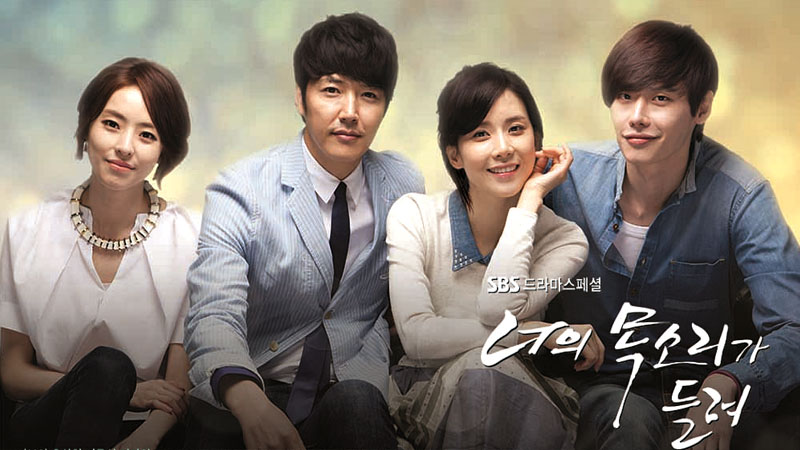 IMDb Rating: 8.1/10
When: 2013
Cast: Lee Jong Suk, Lee Bo Young, Yoon Sang Hyun
Summary: Park Soo Ha is a man who has a mind-reading ability. He works with a public defender so he could reveal the truth of this father's murder.
For: viewers of suspense K dramas would find this a treat to their eyes and minds.
Why Watch:
Among the best action romance Korean drama list this one has a strong female lead, an attorney who speaks everything without a filter. You will love every character in this drama. Even the villain is not someone you couldn't help but feel sorry for and could not hate. All the characters are well written. You would also anticipate the outcome of the three-way romantic triangle.
Here you go with the best action romance Korean drama list that you can add to your watchlist. These are the top thriller K drama series and best romance action K drama series that are worth watching. Trust me the joy is unmatched when you serve yourself with Korean Buldak ramen and enjoy it while watching these K dramas.
Also Read: You can also check out other genres in the list of must-watch Korean dramas if you want something different.