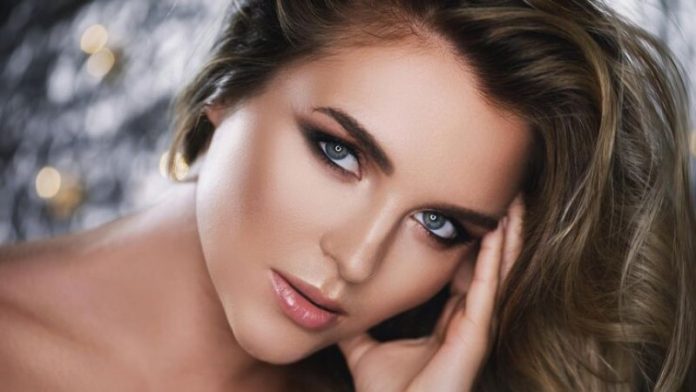 Makeup, as an art form, transforms individuals. With makeup, one can effectively highlight their natural features, emphasize facial attributes, attain a uniform complexion, and draw attention to specific areas, such as the eyes, lips, and other prominent features. Makeup's significance extends beyond its aesthetic appeal. It plays a crucial role in enhancing beauty and instilling self-confidence. Makeup serves as a means of self-expression, allowing individuals to communicate their unique personalities. Also, it conceals imperfections, empowering women. You can achieve a polished and refined look suitable for formal occasions and the workplace by following simple makeup techniques. In the following article, we will share comprehensive guidance on how to achieve a professional makeup look. We will explore the dos and don'ts of makeup application, enabling you to attain a flawless and impeccable makeup look.
Professional environments require protocols. Makeup at work should be flawless and long-lasting. However, ensure you don't overdo it; always aim for a polished and professional look at work.
How To Create A Professional Look
Makeup minimizes skin imperfections. In a professional environment, makeup gives self-confidence and a polished and well-groomed look. Also, it helps individuals feel more presentable, which positively influences how they perceive themselves and interact with others. Makeup at work should be long-lasting; try the following simple steps to know how to get ready for your workplace.
1. Cleansing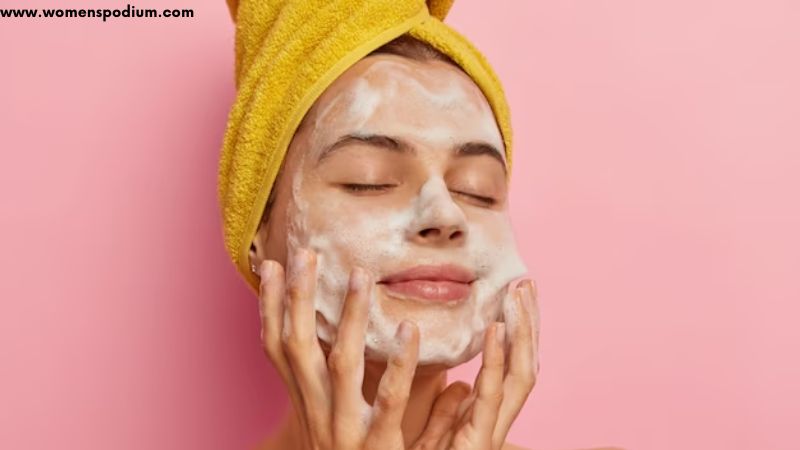 Always clean your face before using any makeup product, and apply a moisturizer according to your skin type. This will create a smooth canvas for applying the base, and the makeup will last longer.
2. Apply Foundation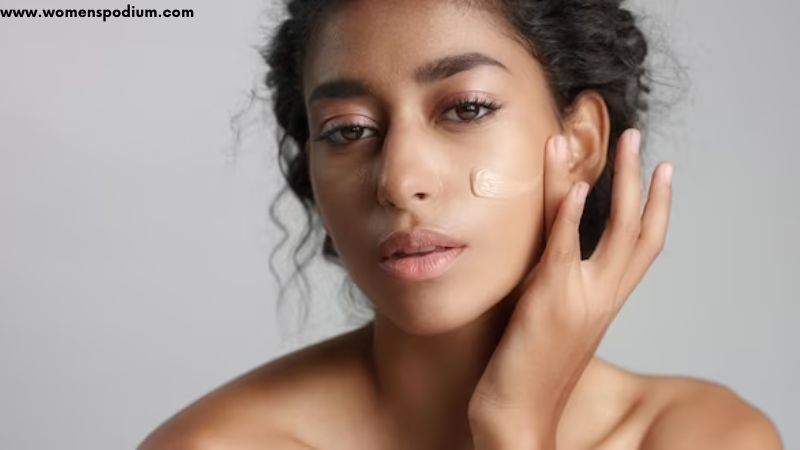 When selecting a foundation, consider your skin type. Opt for a liquid or cream foundation for dry skin, as these formulas provide added hydration. On the other hand, if you have oily skin, choose a powder or liquid foundation with oil-controlling properties. To achieve a seamless application, use a makeup brush or a damp beauty blender to blend the foundation evenly across your face. Additionally, focus on areas that require additional coverage for a flawless finish.
3. Conceal Imperfection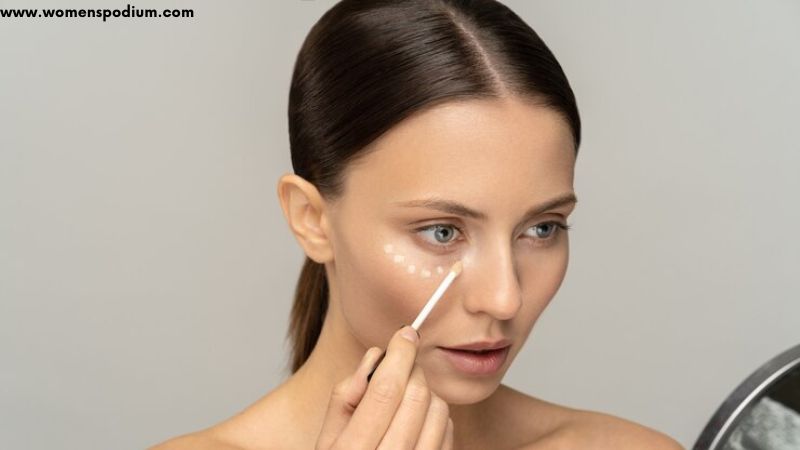 To cover blemishes, dark circles, or imperfections, use concealer. Apply a small amount to the affected area and blend well.
4. Define Eye Brows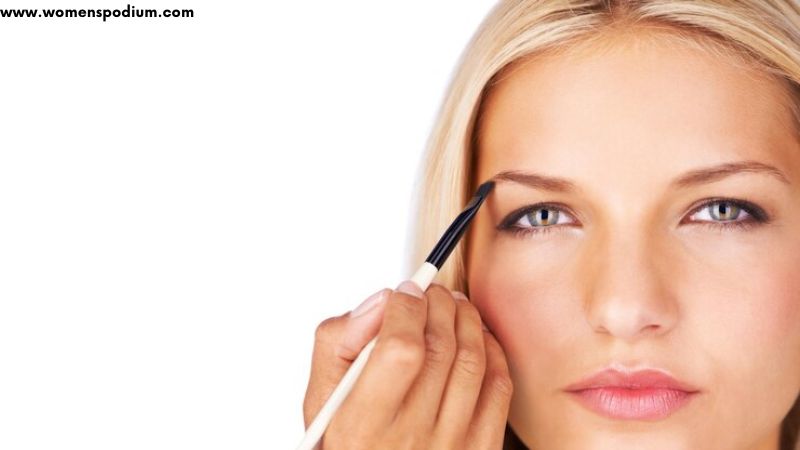 Your eyebrows play a crucial role in enhancing your facial features and achieving a well-framed appearance. Select a brow color that matches your hair color. It gives a soft and natural appearance. You can use powder or a pencil to fill in the blanks.
5. Apply Eye Makeup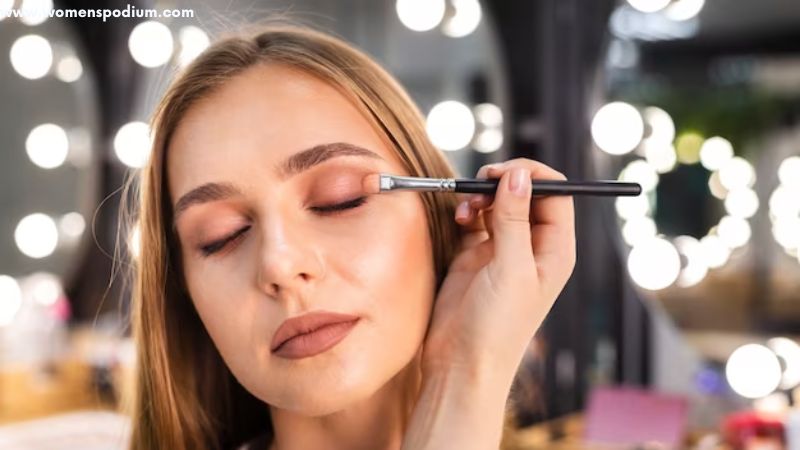 Always apply neural eyeshadow colors such as light brown and light pink. Make the upper lash line more defined with a thin layer of eyeliner. Always use black eyeliner or brown eye pencils for professional makeup.
6. Mascara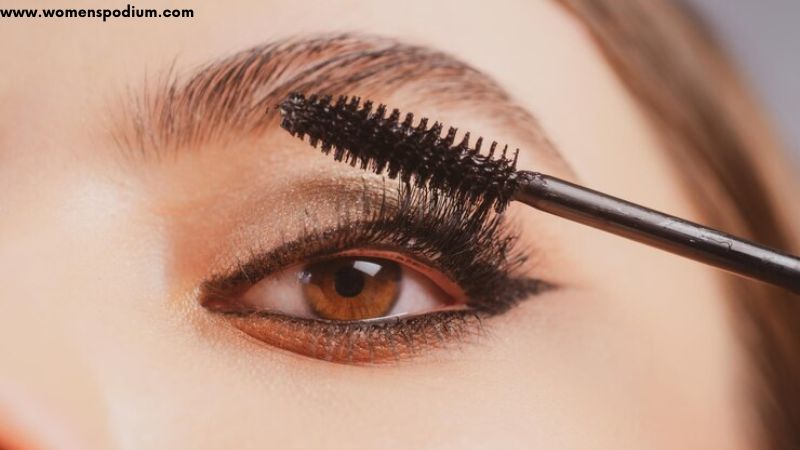 Apply two coats of mascara to complete your eye makeup and separate your eyelashes to prevent clumping.
7. Apply Loose Powder And Blush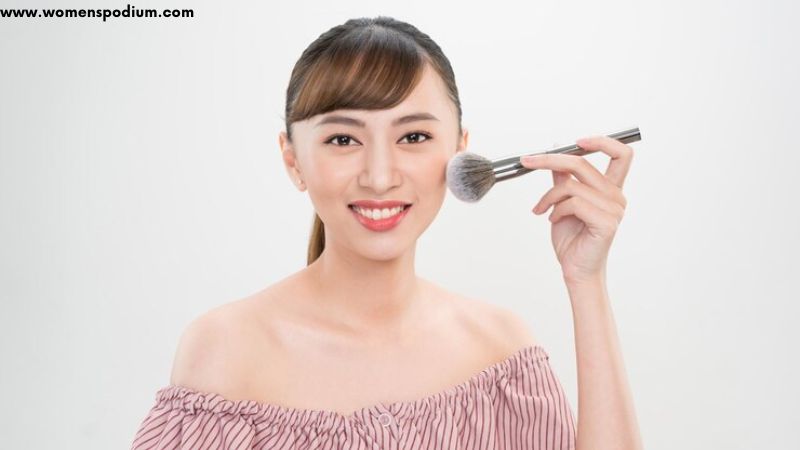 Set makeup with loose powder. It will set the foundation and concealer and give a long-lasting finish and luminous touch. After applying loose powder, let it settle for 2–3 minutes, then dust it off. After applying loose powder, use a natural-looking blush on the cheeks. Always choose a blush color that complements your complexion and gives you a sophisticated look.
8. Apply Lip Color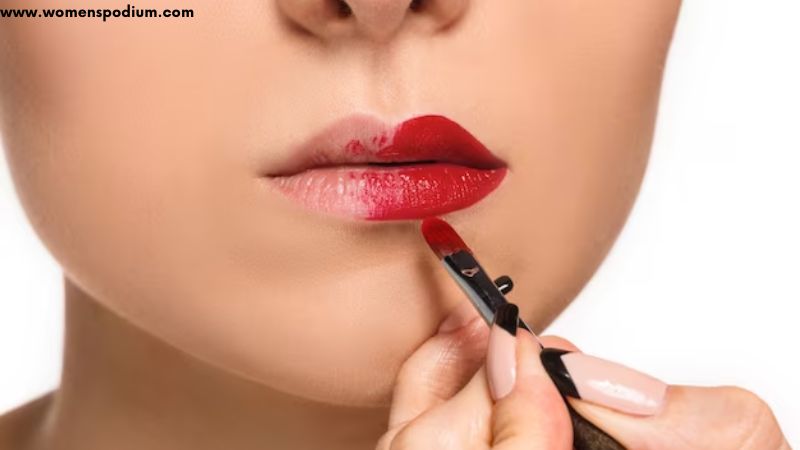 Apply neutral colors like pink, coral, and nude shades for a professional look. Use lipstick or lip gloss that provides a subtle pop of color without being too bold.
9. Setting Spray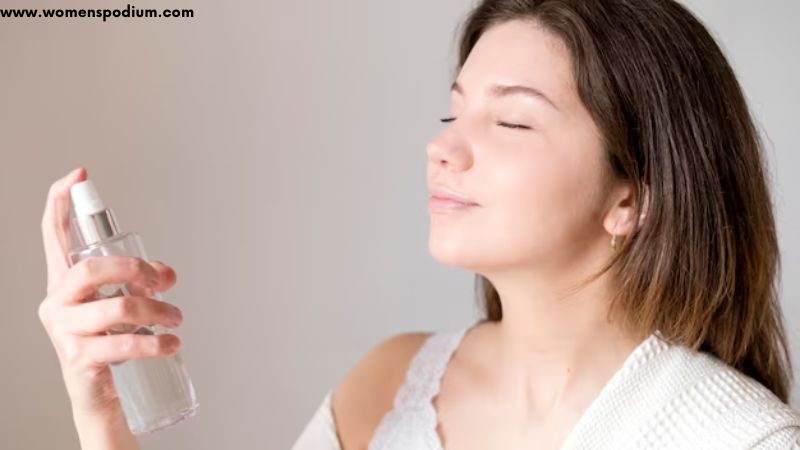 Setting spray is the final step of your makeup routine for a long-lasting, fresh appearance. It offers several advantages, including extended wear and a natural-looking finish for your skin.
The Dos and Don'ts of a Professional Makeup Look
Workplace and formal environments require appropriate makeup. Formal makeup should enhance your natural features without overdoing them. Here are some dos and don'ts for workplace makeup.
1. Don't Apply False Lashes
False lashes look gorgeous at parties and family gatherings but not for formal meetings and work. Applying false lashes daily in the office is time-consuming, and they don't last throughout the day. Secondly, the frequent use of false lashes causes damage to natural lashes.
2. Do Easy To Go Makeup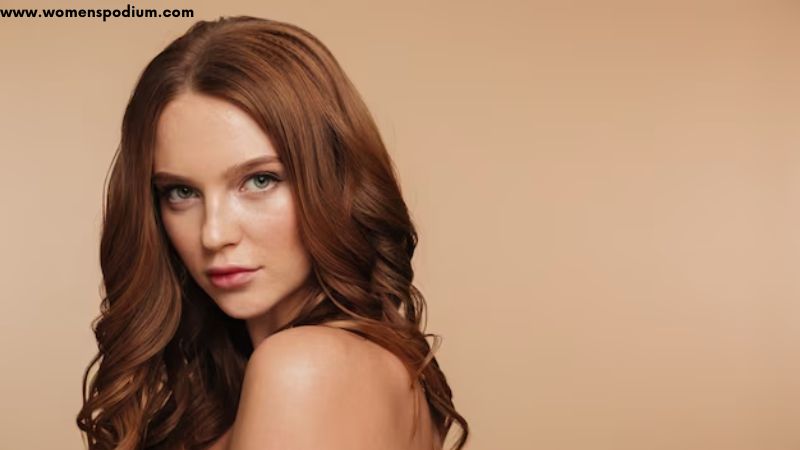 Excessive makeup and heavy contouring are not suitable for the office. Instead, opt for light and easy-apply makeup. Time is often limited in an office setting, so choose a quick makeup routine that leaves a fresh look. Also, face contouring is time-consuming and has dramatic effects, so it's best to reserve it for other occasions. For the workplace, aim for a natural and subtle makeup look.
3. Don't Use Glitters And Vibrant Eye Shadows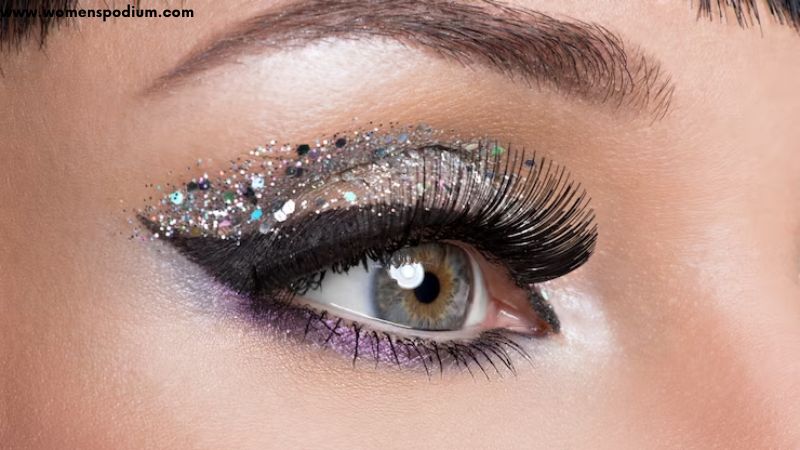 Glitters and shimmers can be distracting and do not convey a professional image. When applying makeup for work, avoid these finishes. Instead, choose more muted and matte eyeshadows, lipsticks, and blushes that align with a professional aesthetic. While vibrant colors can be appealing, it is wise to strike a balance and choose shades appropriate for the workplace
4. Use Mute Shades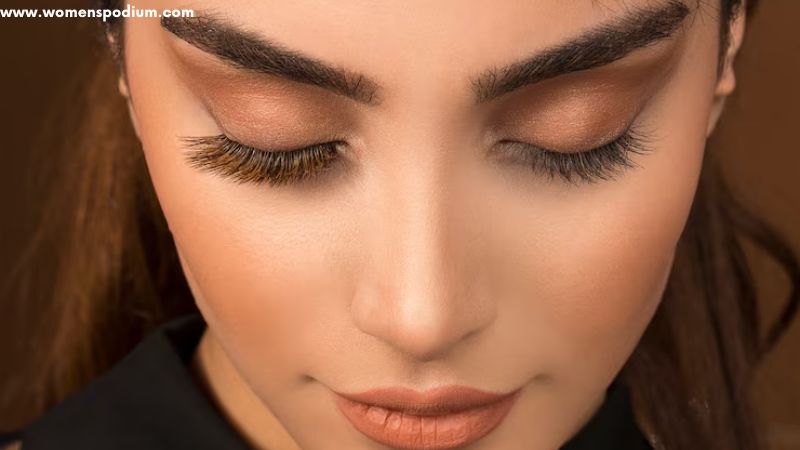 Office makeup should have a natural effect and enhance your features without overpowering them. Go for neutral and soft lip colors instead of bright and glossy ones, which appear unprofessional and distracting. Similarly, choose subtle eye shades that won't draw excessive attention to your eyes.
5. Follow Skincare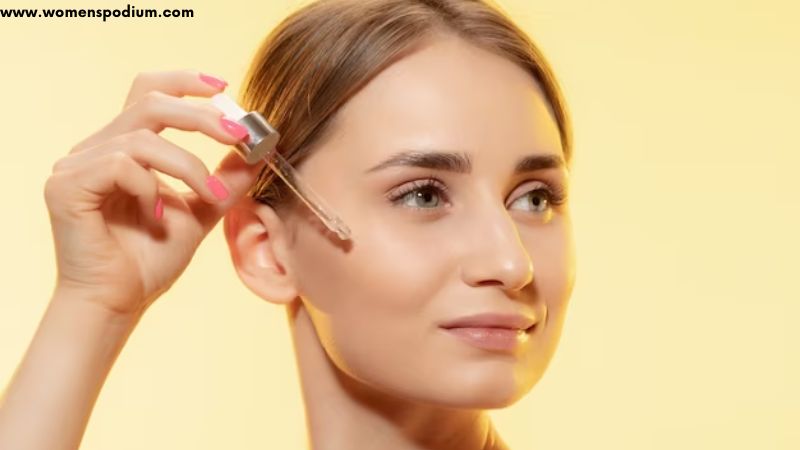 Sticking to a consistent skincare routine is crucial to maintain a healthy and glowing complexion. Incorporate retinol and vitamin C serums into your routine, cleansing and exfoliating your skin properly. By following these steps, your skin will appear fresh and radiant. With such a fresh canvas, heavy makeup is unnecessary. In its place, use a simple combination of BB cream, lipstick, and blush to achieve a polished look.
6. Do Use Setting Powder And Touch Ups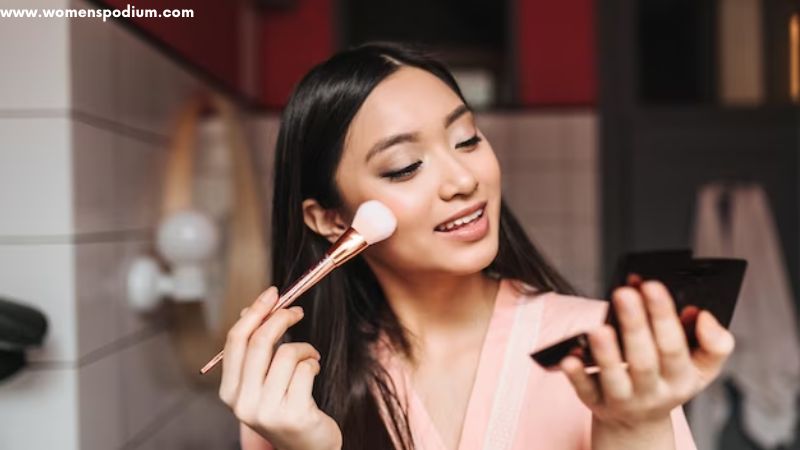 Setting powder is an excellent way to prolong makeup wear and maintain a long-lasting shine. Avoid makeup touch-ups at your desk, as they can be distracting and unprofessional. Instead, use the office restroom for any necessary makeup touch-ups, ensuring a professional appearance throughout the day.
Final Verdict
Office and workplace settings require a professional makeup look. It's essential to consider a proper dress code and a sophisticated appearance when working. Office makeup should be well-blended, subtle, and not overpowering. Aside from that, always include a nude lip balm, body deodorant, blotting paper (for absorbing face oil), and loose powder in your bag for touch-ups and a professional look throughout the day.
Also Read: Is Chola Makeup only a trend? Or is it a cultural heritage? Or maybe it has more meaning than that! By the time you finish reading this article, you will know more about Chola culture and makeup.