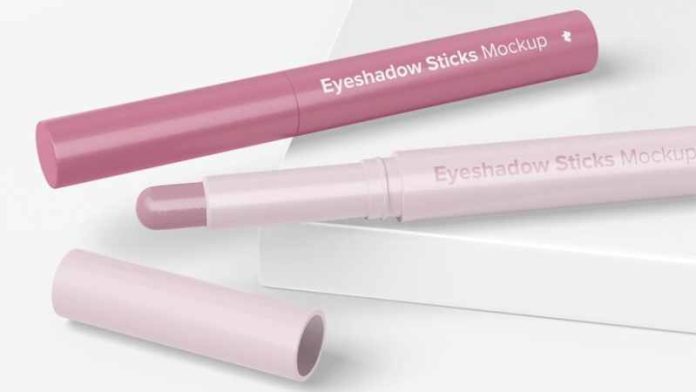 As a beginner, the most complicated part of makeup is eye shadow, whether you like smokey eyes or natural eye makeup. However, the versatile eyeshadow stick has made eye makeup easier. This product makes eye makeup effortless. Use it to create an everyday makeup look by applying it to your eyelids and blending it with a brush or finger. In just a few minutes, you can also create smokey eyes.
Eye makeup requires a lot of time and effort, and sometimes you need an effortless eye makeup look without eyeshadow brushes and blending. Both beginners and professionals can easily create a fashionable look with eyeshadow sticks.
What Is An Eyeshadow Stick?
Without eyeshadow, no makeup is complete. A flawless makeup look requires different brushes and eye shadow shades. For a beginner, eyeshadow is the most challenging part, but eyeshadow sticks have made this job easier and more convenient; in fact, you can use them both as eyeliner and eyeshadow. These eyeshadows don't fade or crease for about 10 to 12 hours; they are intense and saturated and can be dispersed evenly. Whether you want a day or night look, eyeshadow sticks will never disappoint you. You can apply eyeshadow with precision and control with an eye makeup stick. Besides providing flawless eye makeup, it is easy to use and not time-consuming. These creamy stick eyeshadows are so amazing that you will never use traditional powdered eyeshadows again.
How To Use Eyeshadow Sticks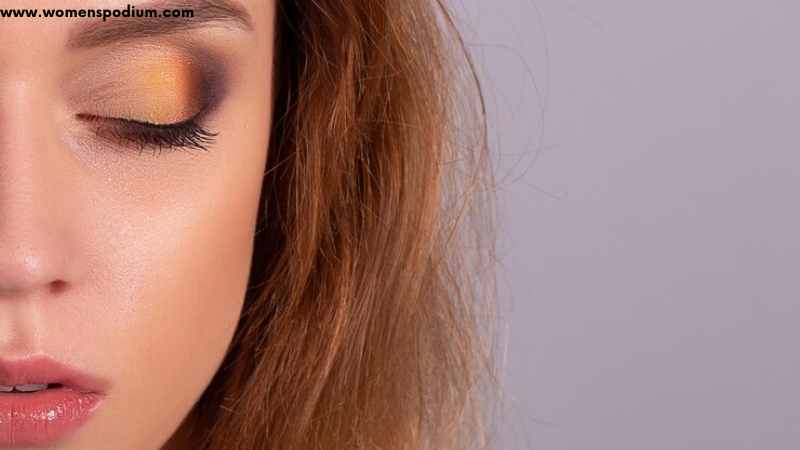 A creamy eyeshadow pen is an excellent way to highlight your eyes. Just apply it to your eyelid and blend it with a makeup brush; you can also create a smudged eyeliner look with its stick. After applying concealer, use an eyeshadow pen and mix well with a brush. Put on mascara, and voila! You're done. With these eyeshadow sticks, you can create smokey and cat eyes. However, applying a primer will make your eye makeup more flawless and prevent creasing. You can also use an eyeshadow pen as a concealer, highlighter, eyeliner, and color corrector. Some eye shadow sticks come in vibrant metallic and shimmer colors for a more dramatic look.
Best Eyeshadow Stick For Best Eye Make Up
1. Sephora Colorful Waterproof Eyeshadow And Eyeliner Multi-Stick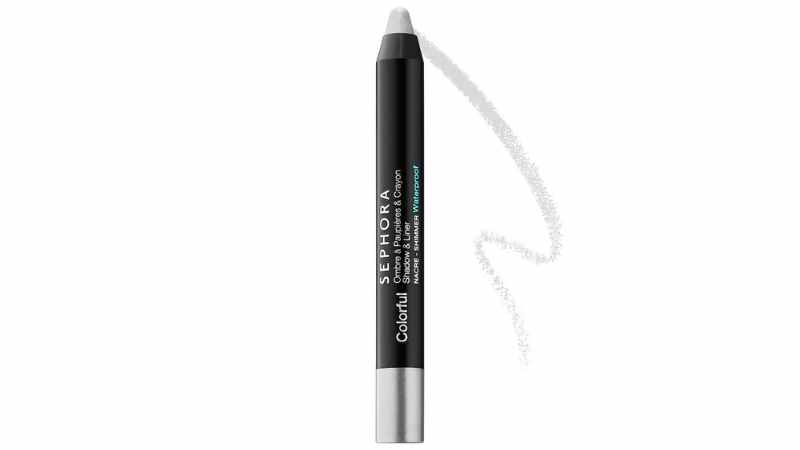 Sephora has many matte, shimmer, and glitter eyeshadow sticks. From bold lines to all-over eye color, these Sephora multi-sticks have a creamy, high-pigment formula that applies smoothly. Most importantly, the hybrid eyeshadow is water, heat, and humidity resistant. These amazing eyeshadow pencils come in 30 different colors.
| | |
| --- | --- |
| Pros | Cons |
| Long-lasting color | Doesn't last long |
| Easy to apply | |
| Can be used as an eyeliner | |
Price: $14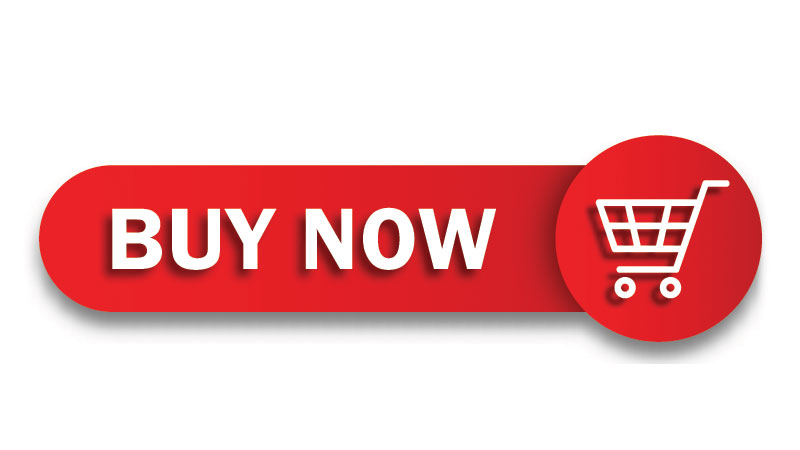 2. Bobby Brown Long-Wear Cream Eyeshadow Stick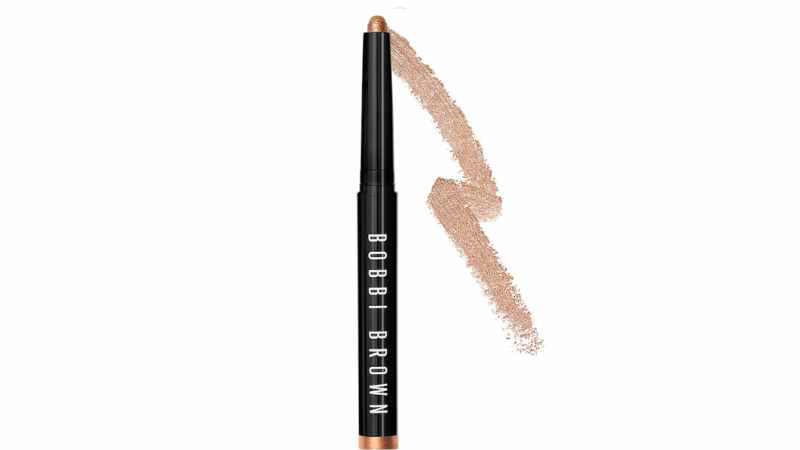 Bobby Brown's eyeshadows are known for their pigments and smooth textures. Because of its stick-budge-proof formula that glides through the eyes and provides 8 hours of coverage without fading or creasing, this Bobby Brown eye stick is an Allure Best of Beauty Award winner. In addition to that, the product can be used as a shade, definer, smoke-up, or highlighter for the eyes. It is water-resistant and easy to apply. Simply swipe it over your eyelid, and you are ready.
| | |
| --- | --- |
| Pros | Cons |
| Budge-proof formula | Quite Expensive |
| Longer lasting | |
| Water-resistant | |
| Excellent concealer | |
Price: $32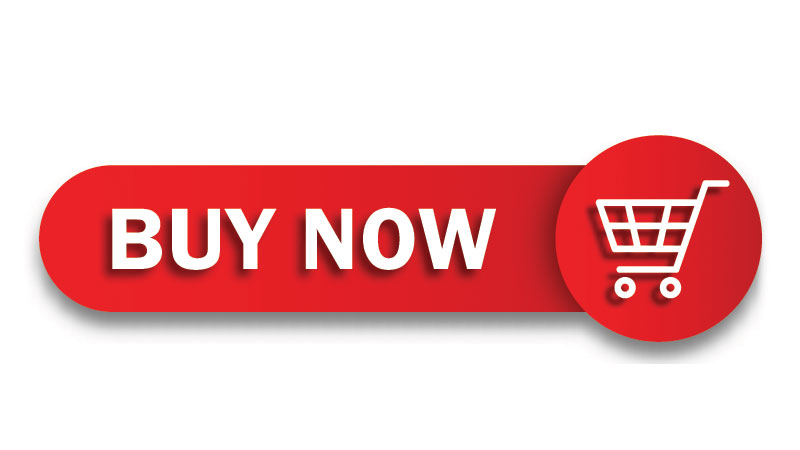 3. Charlotte Tilbury Color Eyeshadow Pencil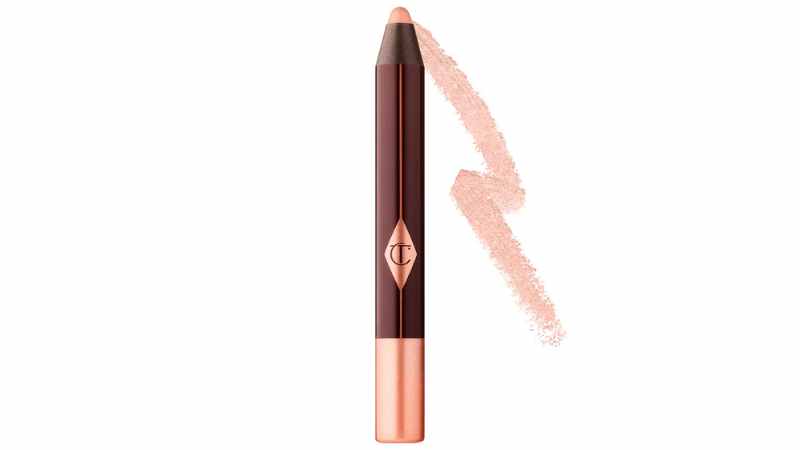 Charlotte Tilbury's eyeshadow pencil is intended to enhance the eyes. It comes with a subtle shimmer that makes the eyes sparkle. Most importantly, it's a dual-purpose product that can be used as a shadow or a liner. It comes in 8 waterproof and budge-proof shades that blend well. With this unique formula, you can expect 10 hours of long-lasting color without creasing and fading.
| | |
| --- | --- |
| Pros | Cons |
| Super smooth formula | Not budget friendly |
| Budge and waterproof | |
| Long-lasting color | |
Price: $29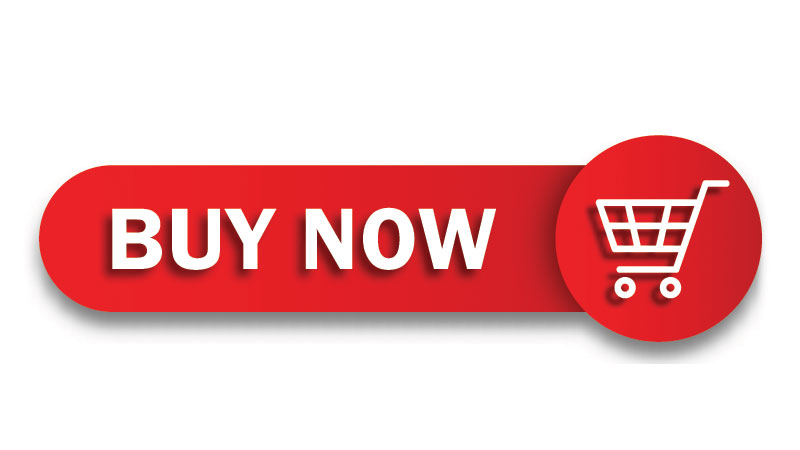 4. Clinique Chubby Stick Shadow Tint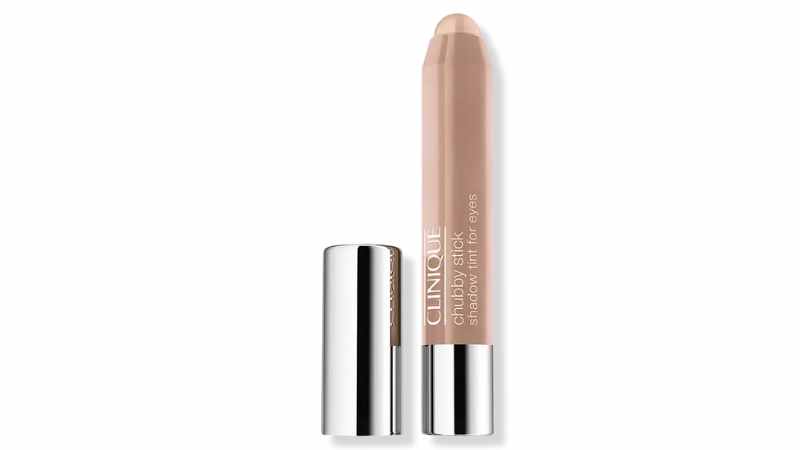 Chubby Stick Eyeshadow Tint comes in 10 long-wearing, breathable, lightweight, and versatile shades. These shades provide creamy coverage and blend effortlessly with the tip of your finger. They can be used as contour sticks and highlighters. Dermatologists and ophthalmologists have tested them for safe use on sensitive eyes. They are convenient for touch-ups when you are away from home.
| | |
| --- | --- |
| Pros | Cons |
| Ideal for sensitive and lens user | Doesn't last much |
| Hybrid product | |
| Long-lasting coverage | |
Price: $22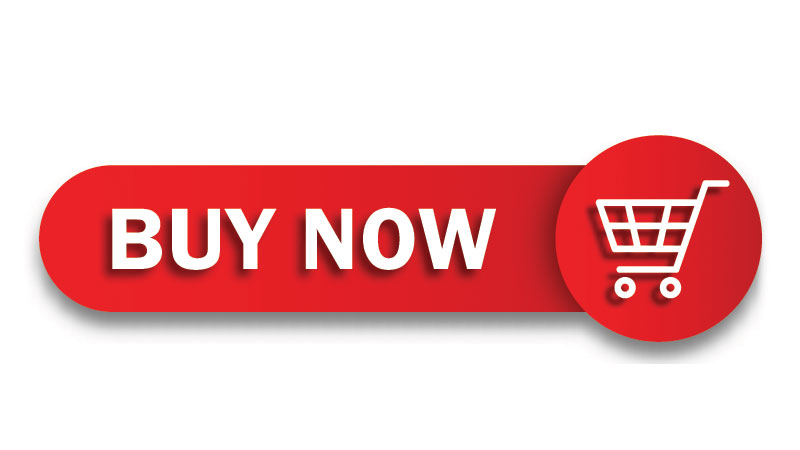 5. Pixi Beauty Endless Shade Stick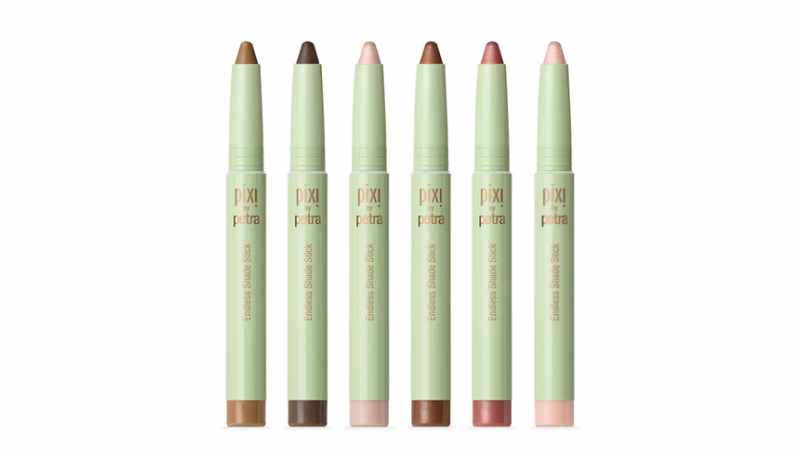 The Pixi eyeshadow pencils apply quickly and smoothly and come in a wide range of colors. Just twist it—no sharpening is required—and apply it to your eyelids. It's ideal for sensitive eyes because it does not irritate them and blends well with the skin.
| | |
| --- | --- |
| Pros | Cons |
| Twist and swipe the pencil | Doesn't go well with oily skin |
| Ideal for sensitive eyes | |
| Blends evenly | |
| Made with skin-loving ingredients | |
Price: $14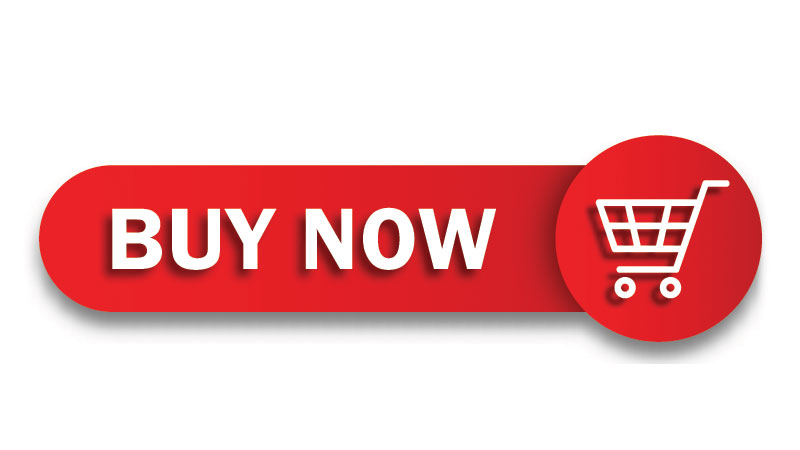 6. Nudestix Magnetic Eye Color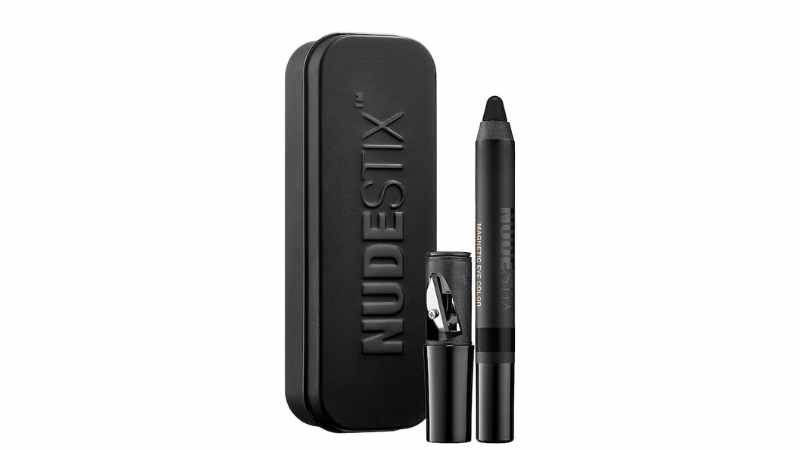 A fantastic eyeshadow stick, Nudestix, blends well with the touch of your finger. This matte eyeshadow pencil highlights the cheekbones, tear ducts, and brow arches on the face, providing 24-hour coverage. You can use them as a cream highlighter, eyelid primer, and eyeliner pencil. They come with useful tools such as a travel mirror and a sharpener integrated into the cap. This product is ideal for oily skin.
| | |
| --- | --- |
| Pros | Cons |
| Easy application | Expensive |
| Can be used as a highlighter, concealer, and primer | |
| 24-hour coverage | |
| Water Resistant | |
| Ideal for oily skin | |
Price: $27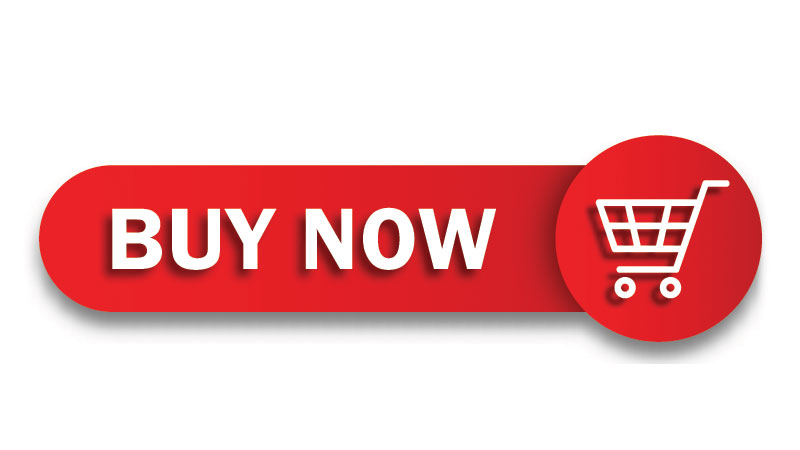 7. E.l.f Cosmetics No-Budge Shadow Stick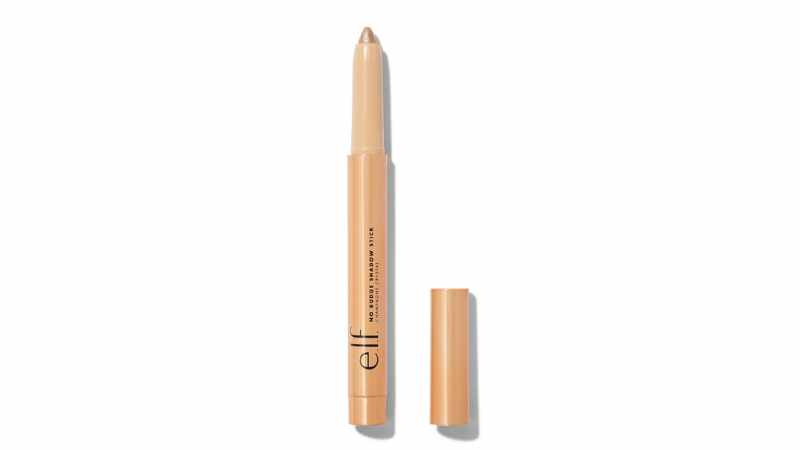 E.L.F eyeshadow sticks come with a thin tip applicator that works well for applying to the inner corners of the eyes and creating wing liners and cat eyes. The creamy, blendable formula comes in striking metallic colors that glow well without creasing or smearing. Whether you prefer smokey eyes or everyday shimmer effects, this applicator provides precision and control. Most importantly, this eyeshadow pencil is cost-effective and comes with a built-in sharpener.
| | |
| --- | --- |
| Pros | Cons |
| Affordable | Not ideal for sensitive skin |
| Easy application | Uneven coverage |
| Build-in sharpener | |
Price: $5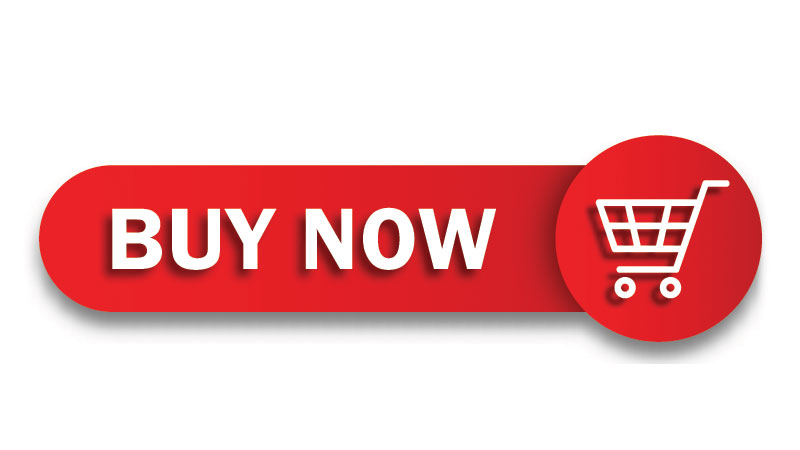 Final Take
Eyeshadow sticks have made eye makeup more manageable and professional. Whether you want an everyday makeup look or dramatic eyes, these makeup sticks make it easy. Eyeshadow pencils from E.L.F. are an affordable option. On the other hand, if you are looking for a makeup stick that doesn't let you down, our recommendation is a Bobby Brown eyeshadow stick. Among all the sticks available on the market, this one stands out.
Also Read: Some women fear that the bristles might be damaged because of frequent washing. But not if you know how to clean makeup brushes and how often you should clean them.