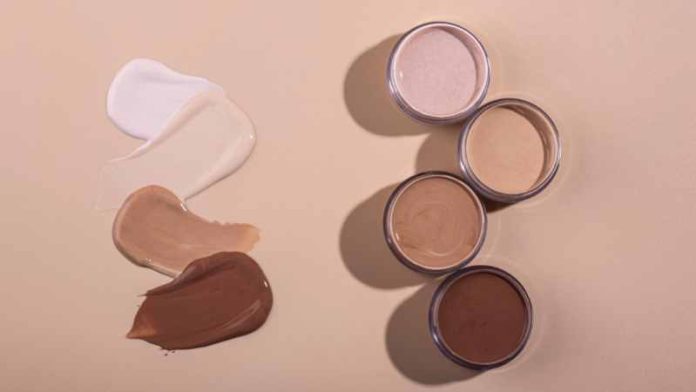 The foundation sets the whole look of makeup. It offers various benefits, such as reducing blemishes and imperfections, balancing skin tone, and giving an overall glow. Foundations are generally available as creams, liquids, gels, and powders. If you need a smooth and even finish, you can choose between powder and liquid foundations. The rule of thumb when purchasing any foundation is always to consider your skin type. In this article, we will sneak a peek at a powder vs liquid foundation comparison and guide you on which type of foundation is ideal for your skin type.
Picking the right type of foundation for your skin isn't easy. Several questions cross your mind looking for the most appropriate answers, such as:
Does liquid foundation last longer than powder foundation?
Do powder foundations only work on oily skin?
How do I know which foundation suits my skin type?
Generally, most people opt for liquid foundation, and powder foundation is often overlooked. However, powder foundation also enhances the complexion and gives it an elegant look. Let's discuss both powder and liquid foundations in detail.
What is a Liquid Foundation?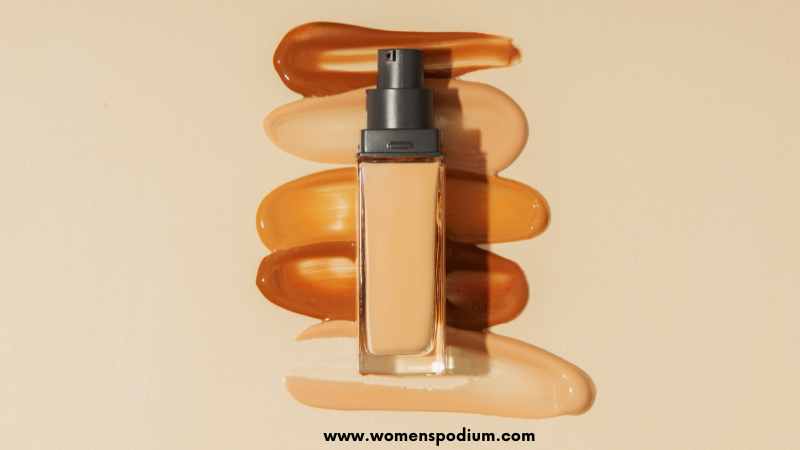 Liquid foundation is an ideal choice for every skin type, but it is perfect for dry skin because it contains moisture and gives a luminous finish. It is made with an organic base, often water-in-silicone, that provides a smooth, even finish. Liquid foundation is generally available in different coverage levels, such as light, medium, and full coverage. It is a flaw-proof, smudge-proof foundation with a built-in moisturizer and sunblock. If we compare liquid foundation with powder foundation, the liquid foundation has higher coverage than the powder foundation.
What Is Powdered Foundation?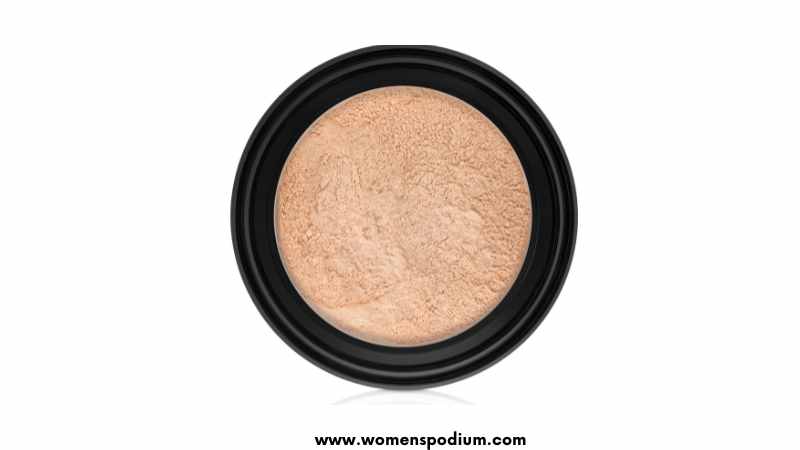 A powder foundation gives your skin a matte, poreless look. In general, powder foundation provides light to medium coverage, and if used over liquid foundation, it acts as a setting powder. Generally, powder foundation is ideal for oily, acne-prone, and sweat-prone skin because it absorbs moisture and excess oil and gives the skin an ethereal, airbrushed look. It's compact and can be used for on-the-go makeup. Liquid foundation sometimes looks cakey, but powder foundation gives a smooth, settled appearance. It also reduces the appearance of fine lines, wrinkles, and pores, resulting in an ultra-smooth, poreless complexion.
Which Foundation Is Right For Your Skin-What To Look For
Your entire makeup look is built on a good foundation. Choosing a liquid foundation depends on your skin and what consistency you are looking for. Let's talk about how to choose the right foundation for your skin.
What is your Skin Type?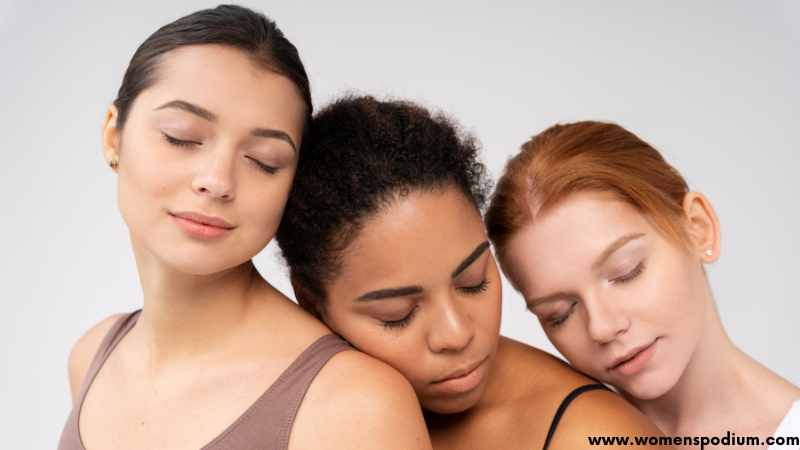 Generally, we divide skin into four types: dry, oily, normal (combination), and mature. If you have dry skin, you need a foundation that hydrates your skin, like a liquid foundation. It is best to use a liquid foundation for mature skin since it provides more coverage and conceals fine lines and wrinkles. You can use a compact, powder, or liquid if you have normal skin. Powder foundation is the best choice for oily skin since it gives a matte appearance and absorbs oil. For sensitive skin, you should use a hypoallergenic formula.
Coverage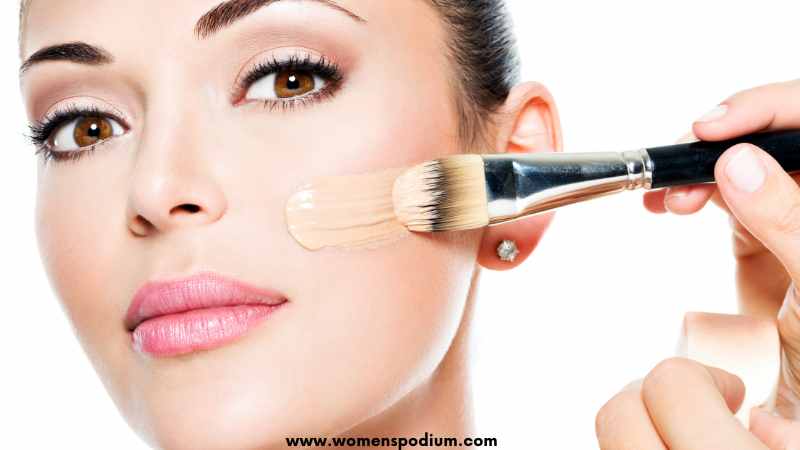 Liquid foundation gives you more control and allows you to build layers until you achieve the desired result. Further, the liquid foundation offers shades that are close to your skin tone and conceal imperfections. By using a simple makeup brush or beauty blender, you can conceal pores, wrinkles, and fine lines, and your makeup will last longer. In contrast, powder foundation only provides light to medium coverage and doesn't completely cover imperfections.
Heat-Resistant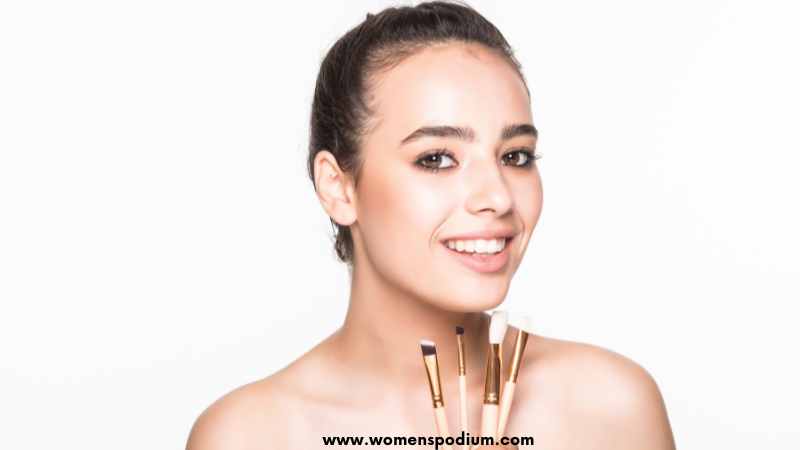 Powder foundation is ideal for summer because its heat-resistant formula stays in place all day, gives a matte finish, and absorbs oil. Since powder foundation doesn't absorb into the skin, it doesn't clog pores and is a good choice for people who wear makeup every day. On the other hand, liquid foundation melts on hot summer days and clogs pores if left on all day.
Final Words
Powder vs liquid foundation comparison gives complete information about both foundations and which should be used depending on your skin type. Before choosing any foundation, consider your skin type as well as the amount of coverage you need. Although the liquid foundation is more popular than the powder one, it's also worth trying the radiance-boosting light coverage powder formula that will give you a dewy finish.
Also Read: Is Chola Makeup only a trend? Or is it a cultural heritage? Or maybe it has more meaning than that! By the time you finish reading this article, you will know more about Chola culture and makeup.