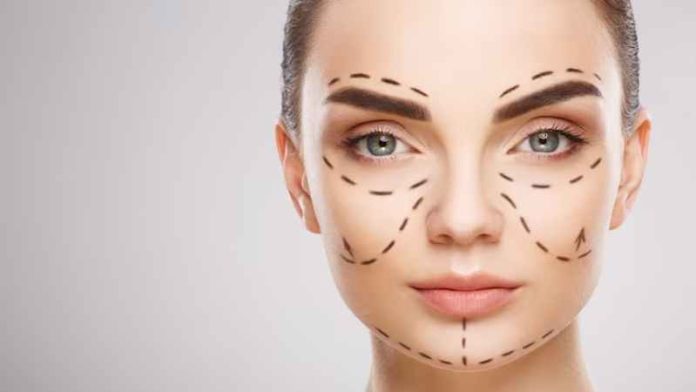 Contouring is popular because it defines your cheekbones and jawline and can boost your overall makeup look by adding depth and dimension. It enhances or hides facial features and makes the face look slim. To deepen certain features, contouring typically involves using light and dark shades of foundation. Contouring seems complex, but it's not difficult to master. In this article, we will discuss how to contour your face.
Whether your face is oval, rectangular, heart-shaped, or any other shape, a good contour will accentuate your cheekbones and jawline and give your face a beautiful appearance. In makeup, "contouring" is often referred to as a technique that is used to sculpt the face. The main difference between highlights and contours is that highlights add light to specific areas of the face. The contouring of a face defines, recedes, and adds dimension. Dark colors create a shadow, making the area appear sharper and more defined.
What Is Contouring?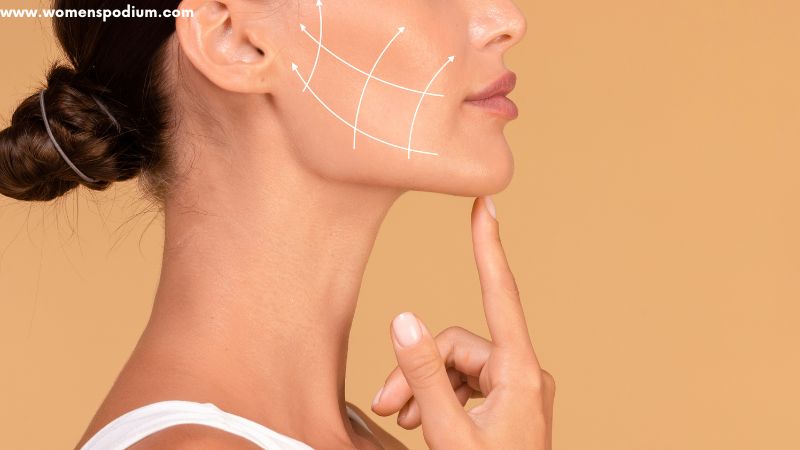 Contouring enhances the positive features of the face while concealing flaws. Basically, darker tones recede, while brighter pigments bring them forward. By highlighting certain areas of the face, we give it a subtly slim look. We also sculpt the cheekbones, nose, and jawline to define and add dimension and depth to the face.
Choose Your Contour Product – Which One Should I Use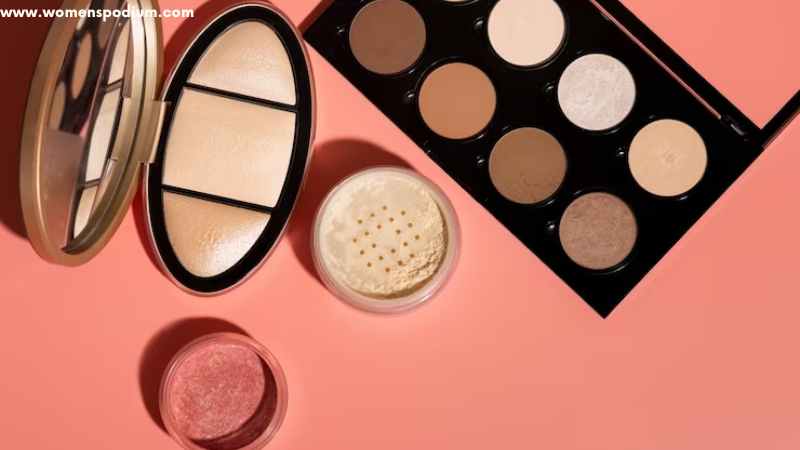 Like any makeup product, contours work best when matched with the right skin type. Contouring products come in different formulations, such as powder, cream, and liquid. For beginners, powder contours are ideal because they are lightweight and easy to blend. In addition, it gives more natural results. In the same way as a powdered foundation, powder contours sit in your pores and aren't absorbed by your skin, which makes them an excellent choice for oily skin.
Experts recommend switching to a liquid or cream contour stick when you get the hang of contouring. Although powder gives a natural look, it doesn't last as long as liquid or cream contours. A liquid contour is an easy way to contour after powder contouring. A dense bristle brush can be used to blend liquid contour, which is easily buildable. Blending will push the contour deep into the skin, giving a face a smooth, flawless appearance. In general, for normal to dry skin types, it is regarded as ideal due to its seamless application.
The cream contour gives you a professional-looking finish, but it is difficult to work with as it requires a lot of blending. More importantly, after blending on the skin, it gives the chin and cheeks a more sculptured and dewy look. Cream contour is not an ideal choice for oily skin. It's suitable for combination or dry skin.
How To Contour Your Face As A Beginner
In general, contouring varies depending on the shape of your face. However, we will explain the basic technique of contouring, which will help bring depth and dimension to the face. Choose the right contouring product for your skin type. If you are a beginner, we recommend starting with powder contours and contouring jawlines and cheekbones with angular brushes. Here is a step-by-step guide on how to contour your face.
Step 1: Apply Foundation And Primer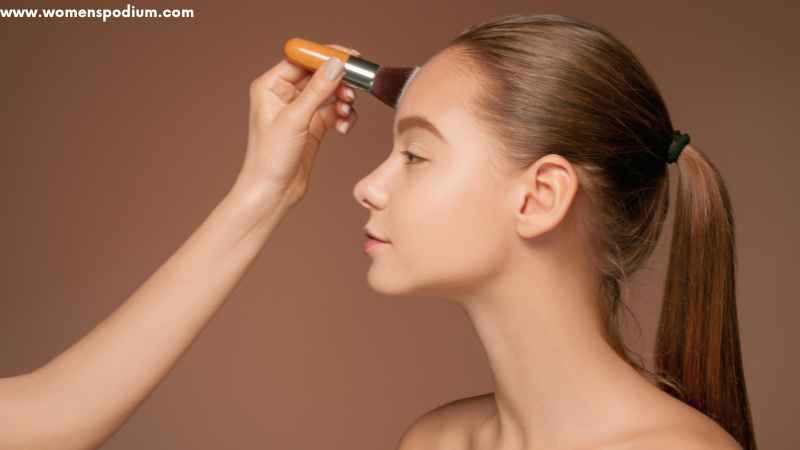 After cleaning your face, apply primer, and foundation. Use foundation (liquid or powder) according to your skin type and blend with the help of a beauty blender or a makeup brush. If you are using a powder foundation, put on the setting powder or loose powder so that the foundation is set.
Step 2: Highlight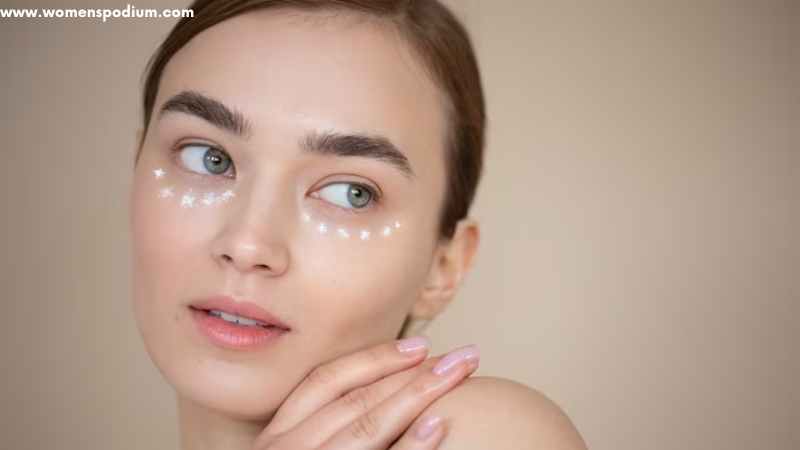 According to experts, we can't create shadows without light. Dark and light-shade concealers work together to create sculpted and defined appearances. Take an appropriate shade (lighter than your foundation) and put it where you want coverage. You can apply a small amount to your chin, under your eyes, the front of your lips, and on your nose and bluff with the help of a damp beauty blender.
Step 3: Contour
Experts recommend using concealer one or two shades darker than usual to create a shadow because it adds depth to a face.
How To Contour The Cheekbones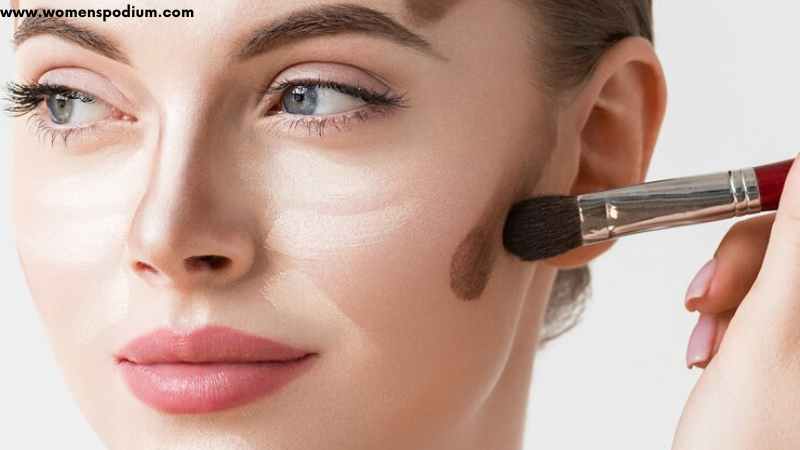 Take a contour stick and draw a line from the top of your ear to your nose. Curving the cheekbones enhances their appearance and gives the face a slimmer and more beautiful look. Cream contour makes contouring easy because it gives precision when tracing lines. Bluff the darker contour upwards because it will lift the face with the help of a damp beauty blender.
How To Contour The Jawline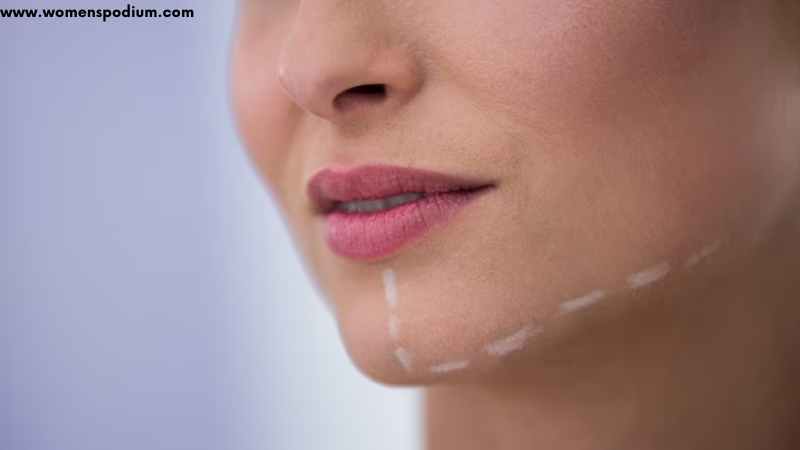 The jawline can be contoured by drawing a line underneath it in a dark color. Starting from your ear and ending on your chin. Define the jawline and blend with the help of a damp beauty blender. Blend upwards. It will enhance the face and define the jawline.
How to Contour the Forehead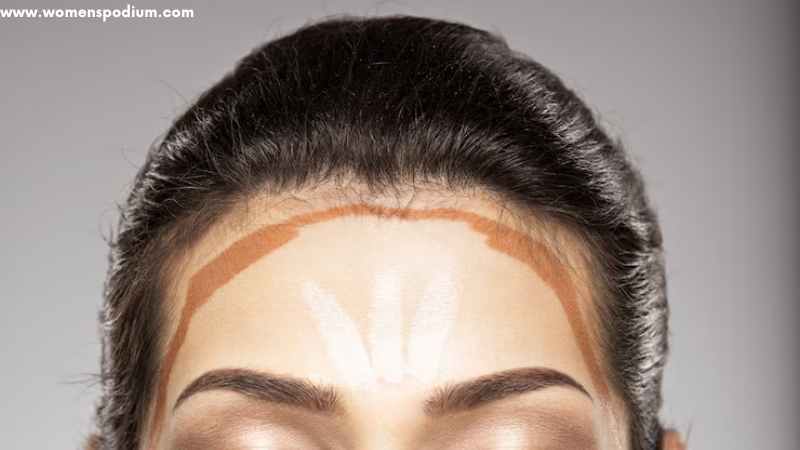 It is important to contour the forehead to achieve a slim look and a smaller forehead. This is done after defining the cheekbones and jawline. Apply and contour on both sides of the hairline, then blend with the help of a beauty blender. Don't connect the contour lines if you want to elongate the face. If you want a shorter face, draw an upside-down U shape along your hairline and blend in a circular motion so that the contours blend equally.
How To Contour The Nose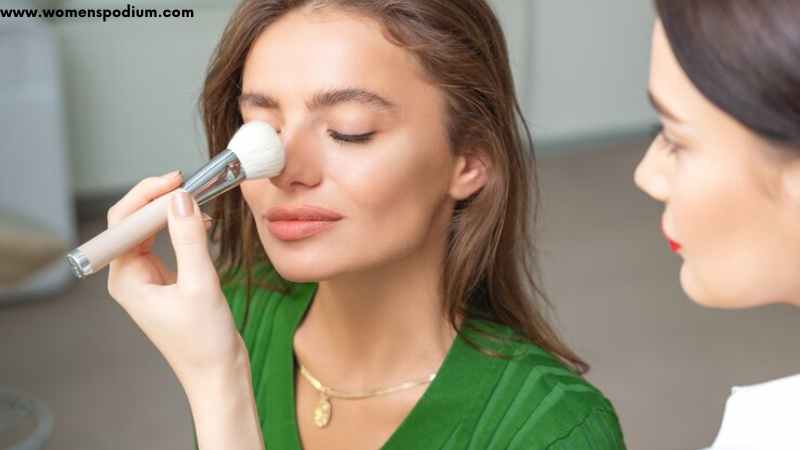 A contoured nose gives a slimmer appearance. Just trace two narrow lines along the bridge of your nose, connecting them to your eyebrows. To accentuate the appearance, you may want to apply a highlighter along your nose's bridge and blend with the help of a beauty blender.
Step 4: Apply Blush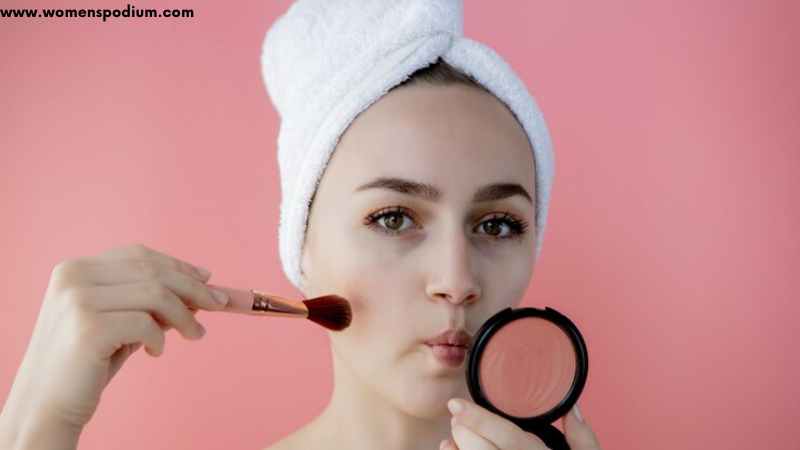 After contouring, apply a blush to your cheeks with the help of a soft, fluffy brush. A blush will give your face a natural flush. Then use a setting spray to set your makeup, and you are ready to get started.
Conclusion
In this article, we discuss how to contour the face. Whether your face is round, square, or heart-shaped, contouring can help make it look slimmer and more defined. Contouring isn't as challenging as it seems. The basic technique is the same. However, if you have an oblong face, contour only the cheeks and the temples of the forehead. For a heart-shaped face, contour only around the cheekbones and forehead; the face already has a pointed jawline, so there is no need to curve the jawline. Faces that are square or rectangular are already wider, with contours around cheekbones, jawlines, and foreheads to transform the appearance of the face into a slimmer one. Finally, a round face requires contouring around the chin, cheekbones, and forehead because it is symmetrical and needs a bony structure.
Also Read: Have you seen Chola makeup? The amount of makeup they put on and their skills are remarkable. It specifically requires a thorough cleaning of brushes.