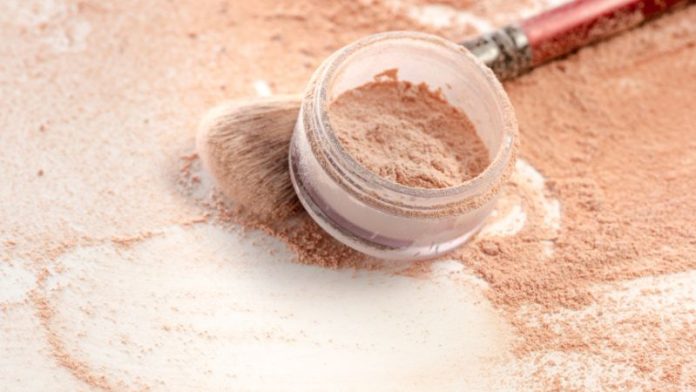 When heading to a party and wanting your makeup to last longer, use loose powder or compact powder. Unlike compact powder, loose powder allows you to control oil production, making your makeup more long-lasting. Generally, it's ideal for oily and neutral skin, and compact or pressed powder is suitable for dry skin. Most people don't know what is loose powder used for or how to use a loose setting powder. You don't have to worry; let's check out this complete guide that explains every step and trick to apply loose powder.
Loose powder and pressed powder are the two types of setting powder. The majority of people believe that they are both the same thing. On the other hand, both have different textures and outcomes. Choosing the appropriate one for your skin will modify your makeup.
What is Loose Setting Powder?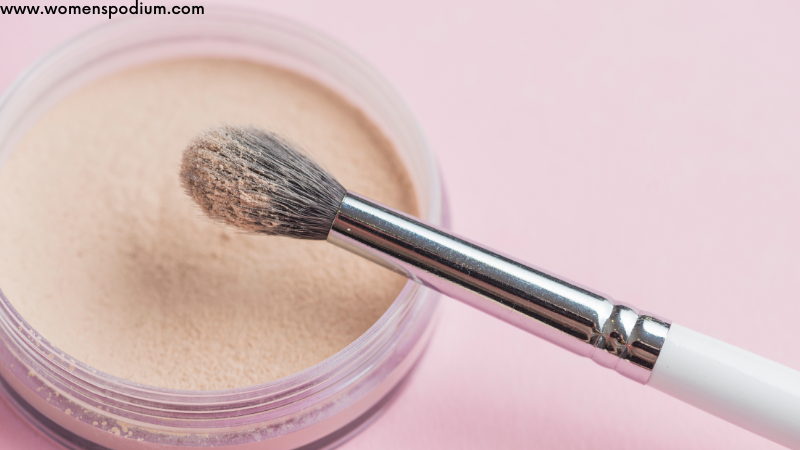 Loose powder gives the face a matte appearance and sets the makeup. As the name indicates, it is a loose powder that is not compressed; this product comes in a jar or tub and consists of small, loose particles that absorb sweat and minimize pores. Additionally, it buffers foundation and makeup colors and gives the face a glow. It also provides the skin with a more natural appearance. According to beauticians, loose powder is suitable for oily and acne-prone skin since it reduces oil production.
Difference Between Compact And Loose Powder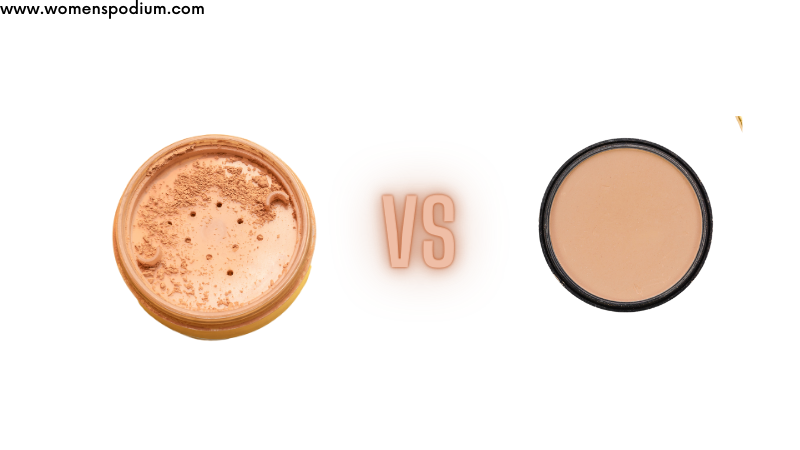 Loose powder is typically considered more refined, absorbing more oil and setting the foundation, concealer, and cream to provide a flawless makeup look. It has a luminous sheen finish that gives a dewy look with no makeup wear or tears for 16 hours. Contrarily, compact powder is ideal for traveling because it is less messy and easier to use. Loose powders are dryer than compact powders. The compact powder contains compressed oil that does not dry out the skin. It's ideal for touchups and can settle your makeup for a soft, natural finish. The primary distinction between compact and loose powder is that loose powder is translucent. In contrast, compact powder is available in various shades and provides light coverage for makeup.
How To Use Loose Setting Powder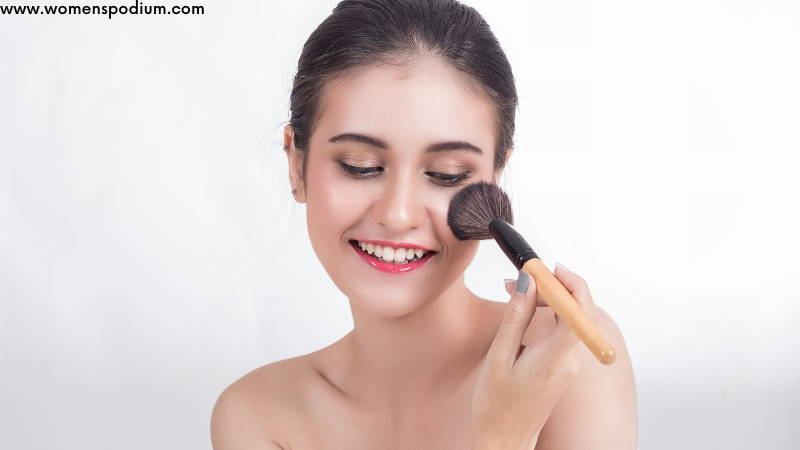 Loose powder sets concealer and foundation and prevents creasing under the eyes throughout the day; also, ensure to use a firm clean brush, cotton pad, or powder puff for application. Never hurry; always take enough time when using the loose powder; almost every beautician, beauty influencer, or vlogger suggests letting the powder sit for two minutes after application. This allows the skin to absorb oil and moisture, finally dust off excess powder for optimal coverage. Comparatively, it provides very light coverage when compared to compacts. Let's discuss how to use loose setting powder.
Step 1:
Put a bit of loose powder on the lid of the loose powder jar. After applying foundation and concealer, take a cotton pad or powder puff and dip the cotton pad into the loose powder.
Step 2:
In a rolling motion, apply loose powder under the eyes and on both sides of the nose and forehead. (Make sure the layer isn't too thick.) If your skin is dry, use less powder.
Step 3:
Take a soft makeup brush and dab it into loose powder, then in a sweeping motion, gently rub the loose powder onto the face. Let it sit for two minutes, and after two minutes, dust off the loose powder with the help of a soft brush. Then use the setting spray at the end.
Final Words
People usually ask, "What is loose powder used for?" Loose powder has many benefits, including reducing the appearance of pores on the skin. It also absorbs oil and sweat, sets foundation and concealer, and keeps the face glowing and matte throughout the day. However, it's not an appropriate choice for dry skin. If you have dry skin, it is best to use compact powder because it contains oil.
Also Read: Some women fear that the bristles might be damaged because of frequent washing. But not if you know how to clean makeup brushes and how often you should clean them.