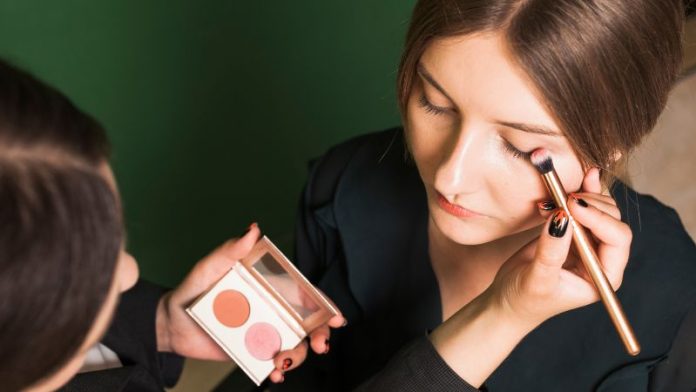 Can you use eyeshadow instead of eyeliner? Although it's surprising, yes, it's possible. Makeup fanatics consider eyeliner a transformational aspect of makeup that enhances your eyes and adds depth and shape. Whether you like a wing, a smudge, or a geometric shape, there are brilliant tricks to convert eyeshadow into eyeliner. If you don't have your favourite eyeliner shade with you, don't worry; this guide will help you how to use eyeshadow as eyeliner.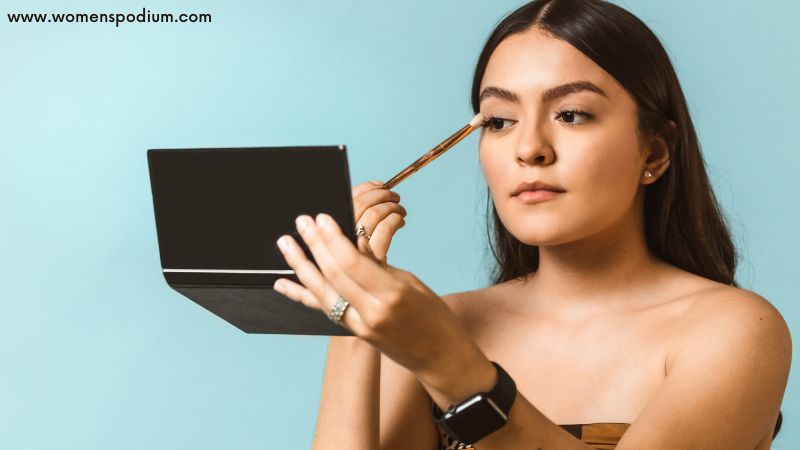 You can easily transform eyeshadow into precise and slick eyeliner using a reliable angled brush. You can also create a smudge eyeliner look by drawing a dark line on the eyelid and then smudging it. There are many ways to convert eye shadow into eyeliner; it is just how much you are ready to experiment with them. And the best thing is with your eyeshadow palette; you can create liquid eyeliner in any funky colour of your choice. And the quickest and easiest way is to mix roughly 3 parts of eyeshadow of your desired colour and 1 part of vaseline, and your personal gel-based eyeliner is ready to flaunt.
Eyeshadow Vs Eyeliner – What's The Difference?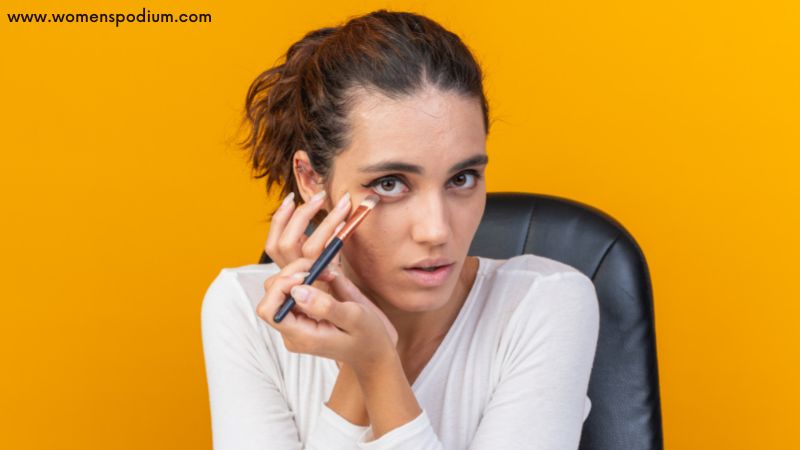 Generally, both eyeliner and eyeshadow attract and lure attention towards your eyes. However, one draws attention with colour, while the other with shape. Eyeliner enhances and defines your eyelids; we apply it to the lash line with a pencil, gel, or liquid and a brush. In contrast, eyeshadow is a pigmented powder that adds colour and attention to the eyes and is available in a variety of textures and shades. They are applied to the eyelid, crease, and brow bone. Those who don't want to go with traditional eyeshadow can go for eye shadow sticks; they are pretty easy and convenient to apply.
How To Use Eyeshadow As Eyeliner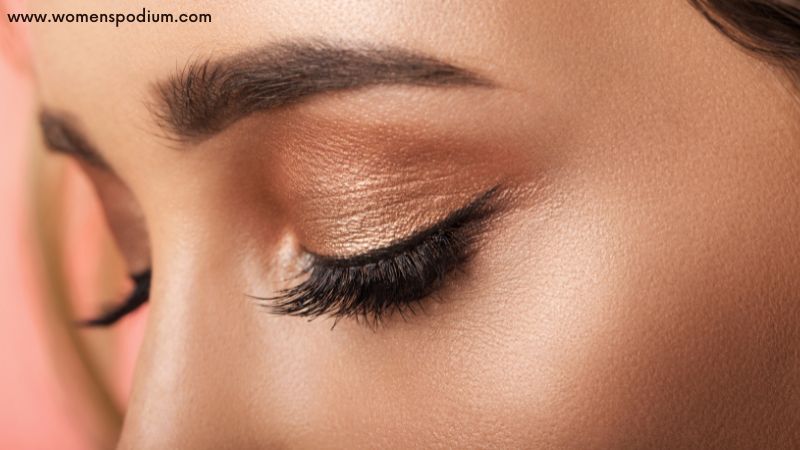 Eyeshadow is a suitable alternative to eyeliner because it can add definition and length to the eye and can add a spark of colour as well. You can easily create a natural or dramatic look. Let's take a look at a few methods for converting them into eyeliner.
1. Setting Spray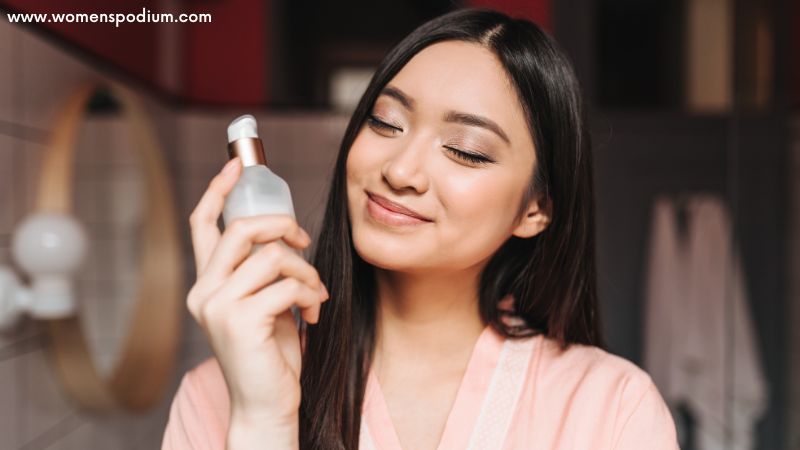 If you have makeup setting spray, you can turn any eyeshadow powder into eyeliner. First, apply primer and concealer to your eyelids. Then, use a little setting spray on your angler brush, swipe across your eyeshadow, and apply it to your eyelid.
2. Water
The easiest and most convenient way to transform is by using water. Apply primer and concealer to your eyelids. Afterwards, dip your angler brush in water, apply any eyeshadow, and swipe it across your upper and lower eyelids just like a liquid liner.
3. Eye Drops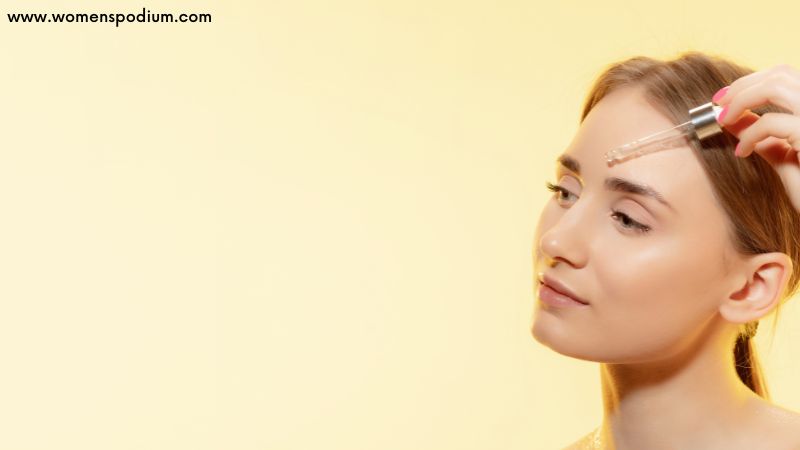 Most of our in-house medical cabinets have eye drops. You can convert eyeshadow into eyeliner by using eye drops. Simply apply a few eye drops to the brush, dip it into a shadow, and apply it like a regular liner. If the solution changes colour or appears cloudy, leaks, or if it has particles, do not use it.
4. Micellar Water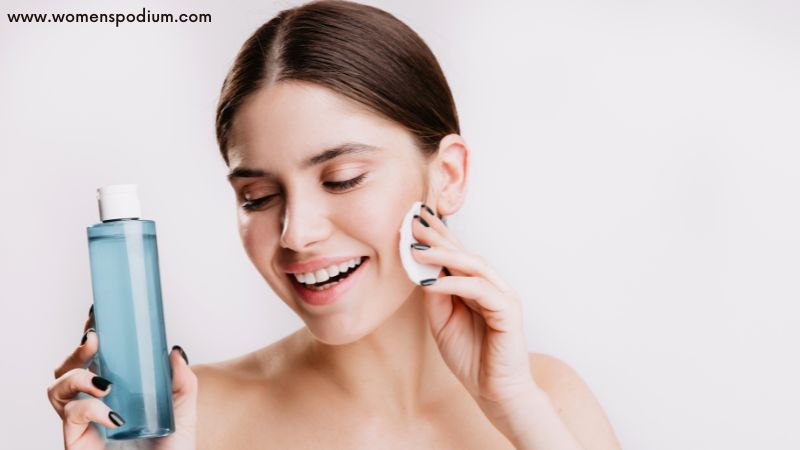 The other DIY to use your favourite shadows as eyeliner is by using micellar water. Micellar water is commonly used as a makeup remover. It has tiny droplets of oil suspended in water that can transfer any powdered eyeshadow into a liquid liner. Take a fine-tipped eyeliner brush and dip it into micellar water. Pick your favourite eyeshadow and apply it to your eyelids as liquid eyeliner.
5. Coconut Oil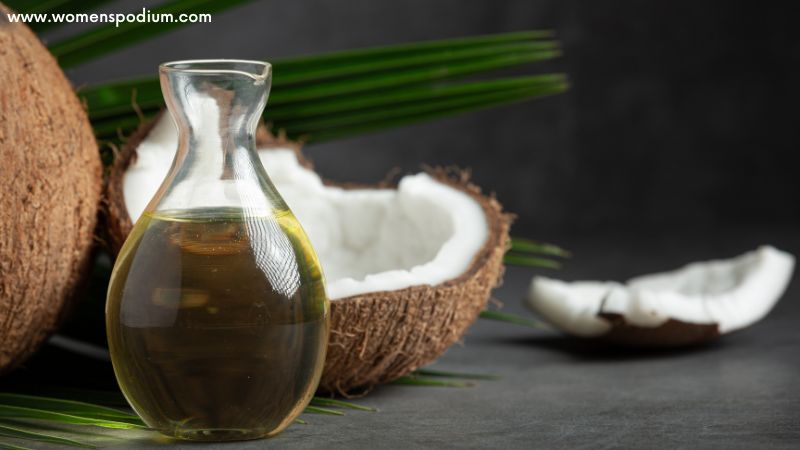 Everyone knows coconut oil works wonders for your skin, teeth, and hair. However, some people are aware that it can transform eyeshadow into eyeliner. According to a beauty hack, mix loose powdered shadow and coconut oil until the consistency is thick enough to use as a gel eyeliner. Then, apply it to your eyes.
Final Words
If you are out of eyeliner, these techniques will guide you on using eyeshadow as eyeliner. Whether you like a smudged liner or an angular one, you can efficiently complete your makeup look using these hacks. Generally, beauty experts recommend using loose powder on the eyelids after applying eyeliner so that it doesn't smudge. Do try these hacks, and don't forget to share your feedback.
Also Read: Is Chola Makeup only a trend? Or is it a cultural heritage? When it comes to eyes, chola style is the thinly drawn Chola eyebrows.