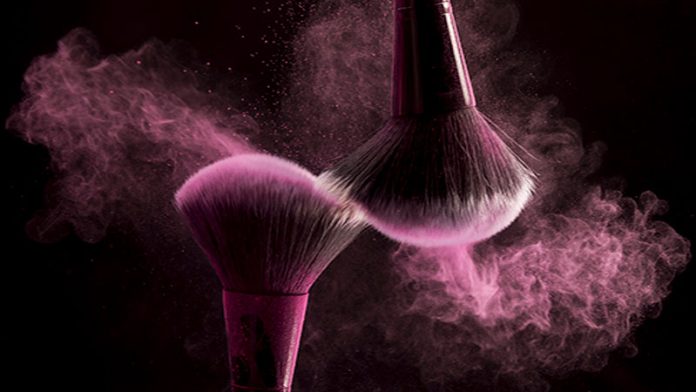 Makeup brushes are the most important thing to achieve a great makeup look. We use our makeup brushes almost every day to contour and highlight our faces. But we can't say the same about how often we clean them. It is only when we see the acne breakouts that we realize it is time to wash those brushes properly. Some women fear that the bristles might be damaged because of frequent washing. But not if you know how to clean makeup brushes and how often you should clean them.
How Often Should You Wash Your Makeup Brushes And Sponges?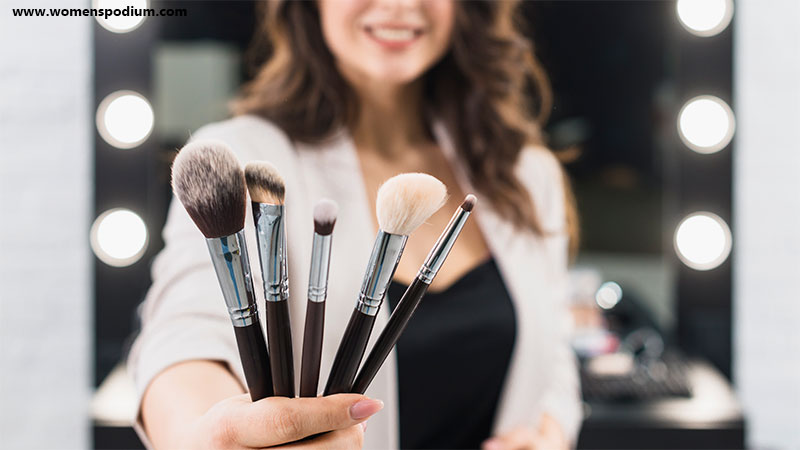 Typically, you should wash brushes every time you use them. But if it feels inconvenient, you can wash them at a regular interval. For different brushes, the timing is different.
For powder brushes, washing once or twice a week is adequate because your bronzer, blush, or setting powder does not leave a lot of remnants in the brushes.
For foundation brushes, you should clean them every time you use them. You should especially learn how to clean foundation brushes because the remnants of liquid foundation and creams are more prone to cause bacterial infections.
For beauty blenders, you should do the same as foundation brushes and wash thoroughly after every use.
Here's a step-by-step guide for easy ways to clean makeup brushes.
Also Read: Have you seen Chola makeup? The amount of makeup they put on and the skills are remarkable. It specifically requires a thorough cleaning of brushes.
5 Steps For How To Clean Makeup Brushes Quickly And Easily?
Cleaning makeup brushes is easier than you think. You can follow these simple and easy ways to clean all makeup brushes. Read to know how to clean makeup brushes easily.
1. Remove Buildup From Dirty Brushes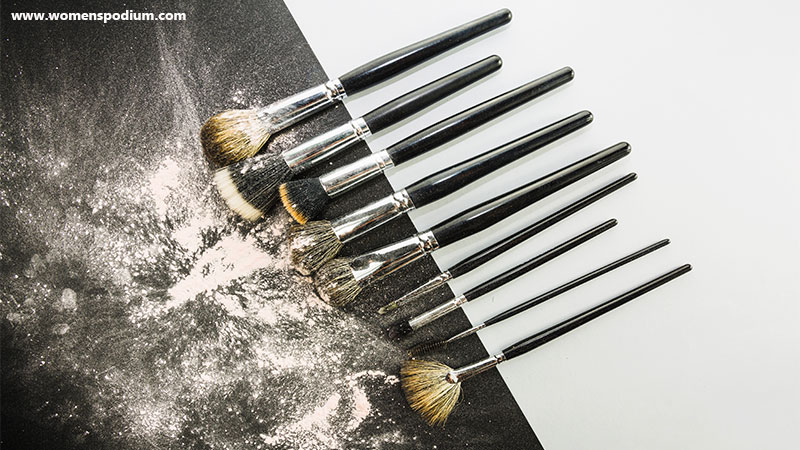 If you haven't cleaned brushes in a while, you could see the build-up of residual foundation and powder over the bristles of your brushes by now. This is unhygienic for your skin. You can have acne breakouts and serious skin problems. Remove the little build-up on the bristles by tapping the brush over a sink or board. You can clean most of the dry remnants this way. You will now have to work on the thorough cleansing.
2. Pour Soap In Your Palm For Each Brush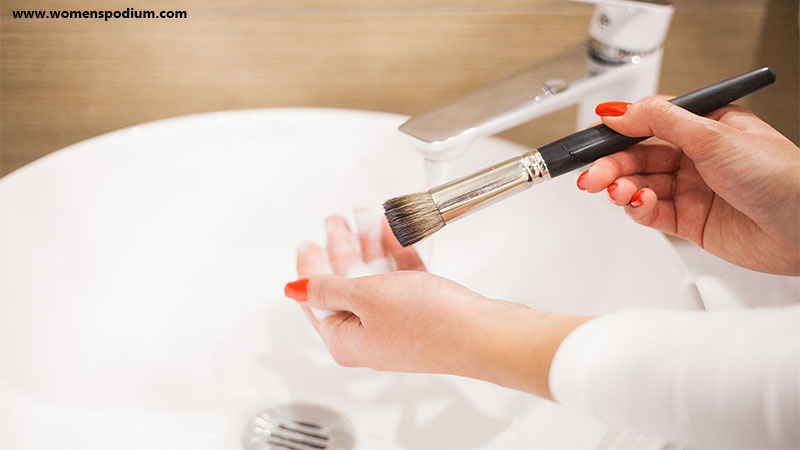 Put a dime-sized quantity of brush cleanser over the palm of one hand and wet the brushes' bristles. This process will efficiently cleanse each one of your makeup brushes. You must clean every single brush separately. You will have to put the same amount for cleaning each brush. When you use concealer with a small brush, that small amount could still have millions of bacteria if you leave it for more than a day.
3. Swirl The Makeup Brushes In Your Palm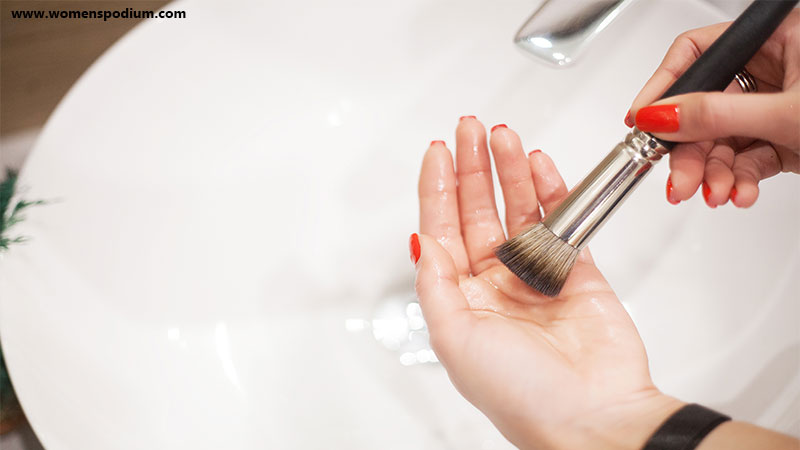 When you put cleanser on your palm, rub it gently. Then swirl the bristles of the brush on your palm. Hold the handle of the brush in one hand, other than the one with the cleanser, and start this circular swirl motion. This will saturate every single bristle in the brush with the cleaner. For the brush with dense bristles, you have to ensure that You wash them thoroughly. Repeat the same procedure for all the brushes.
4. Squeeze Out The Soap From All Brushes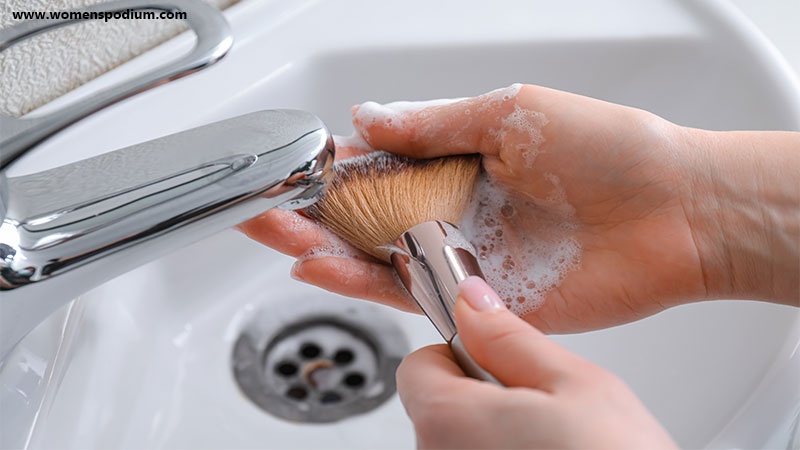 When the bristles feel smooth to touch and free of any remnants of makeup, you can proceed to the next step. At this point, the cleanser in your hand must have changed color to murky. Keep the brush's handle, and the metal part called ferrule out of water because water will loosen the glue over time. Squeeze out all the products gently.
5. Wash Them Clean Under Water Then Dry
Rinse under water many times and squeeze the bristles of your brush to clean thoroughly and perfectly. Press the brush between your fingers to release water every time you rinse it. Wash the brush until water comes out clean. Let them lay flat to dry on a towel for the night. That is one way of how to clean makeup brushes easily. You can use those brushes the following day for putting on makeup to feel beautiful and confident.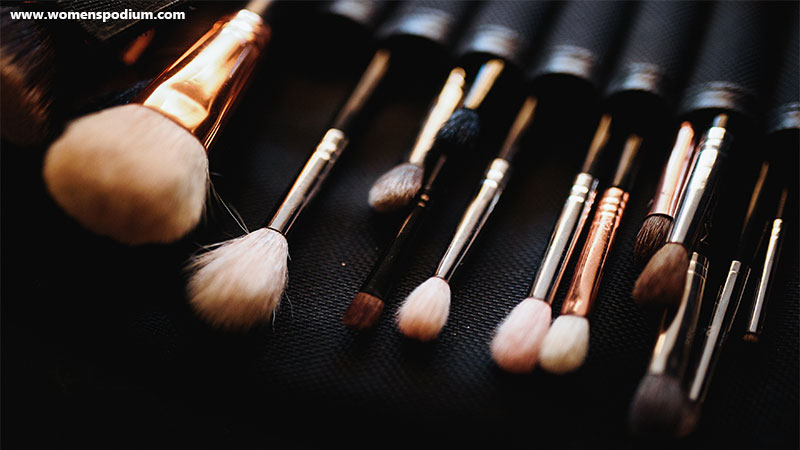 Some Useful Hacks And Easy Ways To Clean Makeup Brushes
There are tons of ways for how to clean makeup brushes and really easy ones too. You can find various makeup tips and tricks, but these are your ultimate saviors.
1. Soak Bristles In Lukewarm Water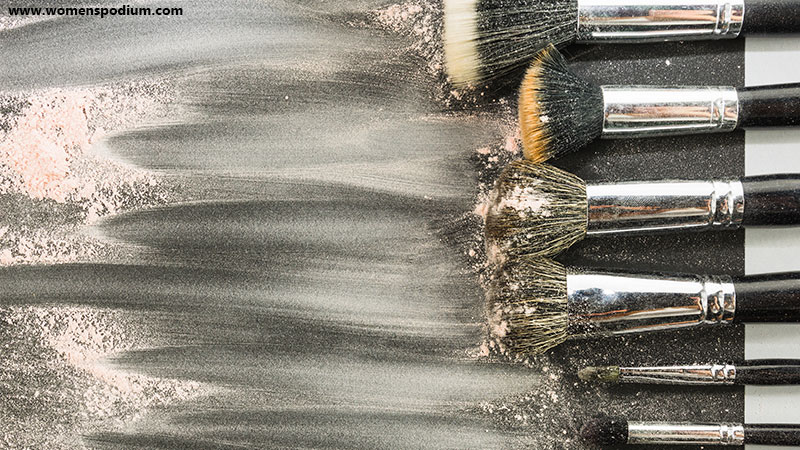 Take a beaker or narrow cup and pour an inch of lukewarm water into it. Dip the bristles in this water. The water should be enough to let the bristles soak. However, the ferrule should not touch the water surface. This way, you will save your time because washing and rinsing once will be enough to clean the pre-soaked makeup brushes.
2. Use Textured Mats For Cleansing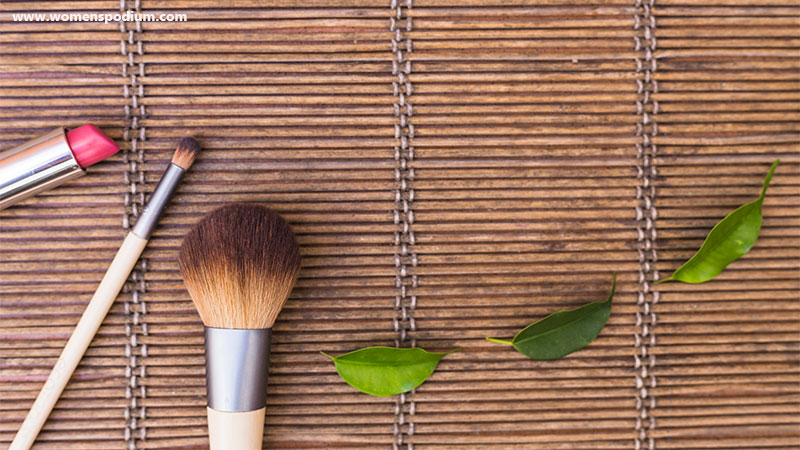 There are many ways for you to make your textured cleansing mat. If you don't want to use your hand for swirling, this is for you. Take a flat plastic board. Use hot-glue to create a sieve-like pattern on the board at a fair distance. You can swirl your brush on this board to saturate it with the cleanser and rinse it off.
3. Wash With Baby Shampoo
According to beauty gurus and makeup influencers, a perfect brush is crucial to achieving a flawless makeup look. Your brushes need to be cleaned every day before you use them. Now that you know how to clean makeup brushes, use this easy way to clean makeup brushes after use. This routine of cleaning your tools will keep things neat. Your skin and makeup would look the best every morning as well.
The lesser the chemicals, the better and safer it is to use. If you wash your brush with a cleanser that contains many different chemicals, not only the bristles would be damaged, but your skin might irritate as well. The safe choice is baby shampoo. It does not contain any irritating chemicals. Washing brushes with baby shampoo keeps the bristles smooth as well.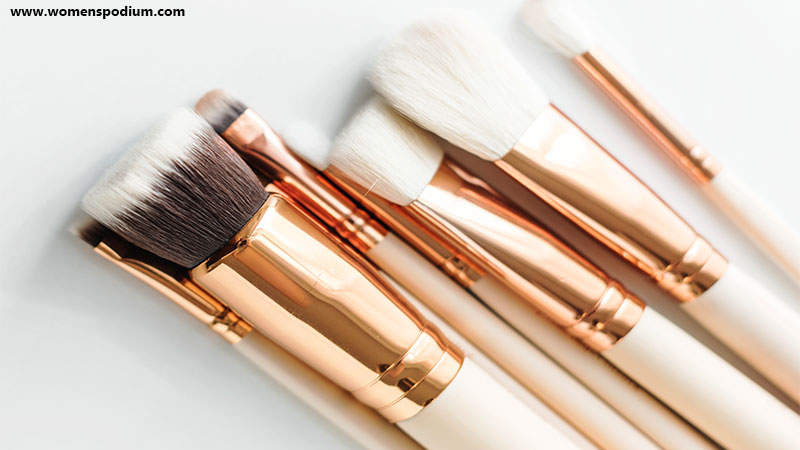 Also Read: Makeup brush is one of the things women carry in their bags. You should therefore be keen on cleaning the items of everyday use.