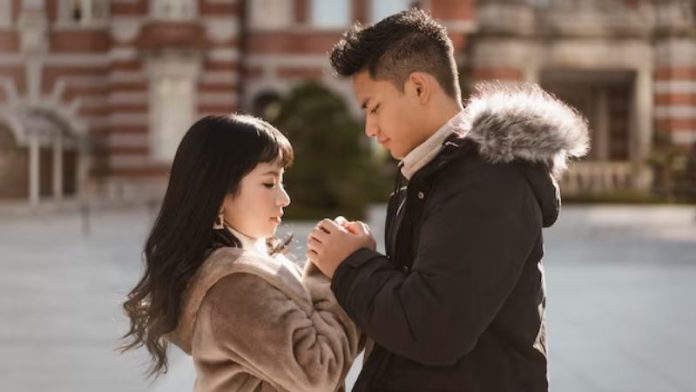 If you want to spend your leisure time watching dramas or movies, it has to be K-dramas. Critically speaking… romantic Korean dramas are worth watching as they have an interesting plot and a touch of fantasy. People watch Korean dramas because they are drawn to interesting and unique storylines. While others appreciate the high-quality production values and talented actors. If you want to be able to enjoy the fantasy romance and enjoy the themes of love, family, and friendship, get your snacks ready. Start binge-watching some of the best romance K-dramas listed here.
Why Should You Watch Some Best Romance K-dramas?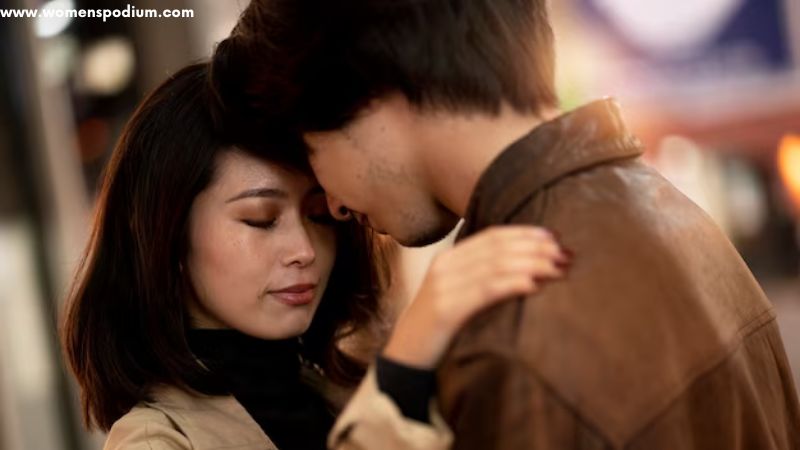 There are many reasons to watch Korean romance dramas! Here are some of the most popular ones:
Compelling Storylines – Korean romance dramas are known for their engaging and gripping storylines. They keep viewers hooked from beginning to end.
Talented Actors – The actors in Korean romance dramas are often very talented and skilled at bringing the characters to life. They make the stories feel more real and relatable.
Beautiful Cinematography – The best romance K-dramas are filmed in stunning locations with breathtaking cinematography. This cinematography adds to the overall viewing experience.
Unique Cultural Perspective – Watching romantic Korean dramas can also provide a unique cultural perspective and insight into Korean culture, traditions, and customs.
Emotional Connection – Romance Korean dramas often evoke strong emotions from viewers. They make people feel deeply connected to the characters and people get invested in their love stories.
Overall, Korean romance dramas are a great source of entertainment and offer a refreshing break from the monotony of daily life.
Also Read: If you are a fan of Korean dramas, you would love historical K-dramas and romance comedy K-dramas.
Top 10 Best Romance K-dramas Of All Time – Start Watching!
Here are 10 of the best romance K-dramas to watch:
1. Crash Landing on You
IMDb Rating: 8.7/10
Released In: 2019
Cast: Hyun bin, Son Ye-jin, Kim Jung-hyun
Storyline: An absolute top-secret love story of a wealthy South Korean woman who accidentally crash-lands in North Korea. She falls in love with a soldier who helps her hide and eventually get back home. This tops all the best romance K-dramas of its era. If you are a fan of romantic comedies, bring your favorite movie snacks to watch with your friends.
2. Descendants of the Sun
IMDb Rating: 8.2/10
Released In: 2016
Cast: Song Joong-ki, Song Hye-kyo, Jin Goo
Storyline: A romance melodrama in which a soldier of South Korean Forces finds himself falling passionately in love with a surgeon while on a peacekeeping mission. The circumstances were never in the favor of their love story. This is an all-time best romantic Korean drama that you can binge-watch with your friends. The drama portrays a charming main lead who has every trait of your fantasy partner.
3. It's Okay to Not Be Okay
IMDb Rating: 8.6/10
Released In: 2020
Cast: Seo Yea-ji, Kim Soo-Hyun, Oh Jung-Se
Storyline: The drama tells the story of a children's book author who fell in love with a caregiver at a psychiatric hospital. There her father is being treated. The story takes twisted turns when her mother haunts their relationship. The couple grows together as they face situations together. This Korean romance drama teaches you not to endure emotional abuse but to grow out of them. There is a touch of comedy in every episode which entertains everyone.
4. My Love from Another Star
IMDb Rating: 8.2/10
Released In: 2013-2014
Cast: Kim Soo-hyun, Jun Ji-hyun, Yoo In-na
Storyline: This is one of the best romance K-dramas based on fantasy. The story is based on a romance between an alien who has been on Earth for 400 years and a popular actress. He saves her from a car accident and their love story continues. This is a romantic K-drama that has the right amount of romance, fantasy, and comedy which keeps you interested in the crazy plot as well.
5. Strong Woman Do Bong Soon
IMDb Rating: 9.7/10
Released In: 2017
Cast: Park Bo-young, Park Hyung-Sik, Ji Soo
Storyline: A wonderful romance, comedy, thriller drama that has a powerful storyline and cast. A woman who is born with superhuman strength and is hired by the CEO of a popular gaming company as his bodyguard. Her superhuman strengths are hereditary and passed on to women in her family. This drama shows a mix of romance, comedy, and slight thriller to make it a complete package for K-drama lovers.
6. What's Wrong with Secretary Kim?
IMDb Rating: 9.7/10
Released In: 2018
Cast: Park Seo-Joon, Park Min-young, Lee Tae-hwan
Storyline: The story is based on a novel of the same name which is based on a narcissistic executive and his capable secretary. The narcissist boss gets romantically involved with his secretary after a completely professional relationship of nine years. Their past traumas connect them when fate reveals it to them. The drama is one of the best romance K-dramas with a touch of comedy.
7. Business Proposal
IMDb Rating: 8.1/10
Released In: 2022
Cast: Ahn Hyo-seop, Kim Se-jeong, Kim Min-kyu, Seol In-ah
Storyline: The story revolves around two main couples and is based on the novel "The Office Blind Date" by HaeHwa. The female lead Ha-ri shows up as a disguise for her friend on a blind date set by her family. The plan was to scare him away but it goes awry when the suitor turns out to be Ha-Ri's boss (CEO). Not knowing she is his employee he proposes. The whole chase game is full of comedy and beats every other romantic, comedy drama before.
8. Fight For My Way
IMDb Rating: 8.1/10
Released In: 2017
Cast: Park Seo-joon, Kim Ji-won, Song Ha-yoon
Storyline: The plot revolves around Ko Dong Man who is a former taekwondo champion, and Choi Ae Ra who is a receptionist. They struggle to follow their long-term dreams when life shows obstacles on their paths. The chemistry between the lead couple is splendid. Their warm energy together encourages you to stay positive in this world. The series is realistic and with a little bit of comedy.
9. True Beauty
IMDb Rating: 9.6/10
Released In: 2021
Cast: Hwang In-youp, Moon Ga-young, Cha Eun-woo
Storyline: This is also one of the best romance K-dramas based on a webtoon named "The Secret of Angel." The plot develops around many genres including romance, comedy, coming-of-age story, youth, and slice-of-life. It shows the story of an insecure female student who learns make-up that changes her life. She hides her past behind that mask and she gets to know a fellow comic reader and their story begins as they share their secrets.
10. Our Beloved Summer
IMDb Rating: 8.2/10
Released In: 2021
Cast: Kim Da-mi, Choi Woo-Shik, Kim Sung-cheol
Storyline: The plot is a coming-of-age story and a romantic comedy that revolves around ex-lovers who promised to never meet each other when they broke up. But they have to work together for some reason. The spark never died and they couldn't stay as just friends. The actors deliver the emotions like real. Their magical faces make it possible for the story to touch the audience's hearts.
People enjoy watching K-dramas as they crave that fantasy romance that makes their standards of partner. These are the best romance K-dramas that provide heartwarming and something light to watch. These dramas offer a mix of romance, comedy, and drama, and are guaranteed to provide an engaging and emotional viewing experience. They are perfect to watch on cozy nights or lazy weekends when you want to relax. If you are up for some feel-good entertainment, go on and watch some rom-com K-dramas for fun.
Also Read: When you see different forms of love prospering, you automatically see the signs of whether someone loves you or not.