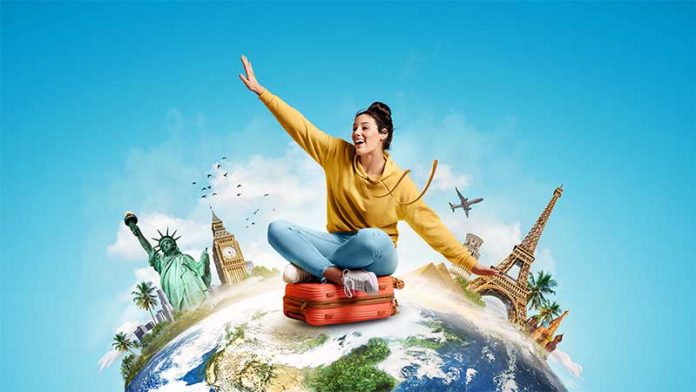 New Year's eve is the time to welcome the coming year with glory, a flashing party, and watching the sky burst into beautiful colors. What better way to celebrate New Year's eve than in cities you have never been to? Here we bring fascinating New Year getaways for you, so you do not have to dig deep about your trip. You can skip those last-minute New Year getaway ideas that may not offer you much fun. Whether you want to spend your New Year's eve on a New York cruise or see the top destinations for enchanting fireworks, we have it all.
Top 10 New Year Getaways To Celebrate New Year
Have you made up your mind to enjoy New Year's break in a lovely place? If you love to travel and explore the world, take some time, plan a trip, and fly to any of these New Year getaways to celebrate the New Year. Here they are:
1. London, United Kingdom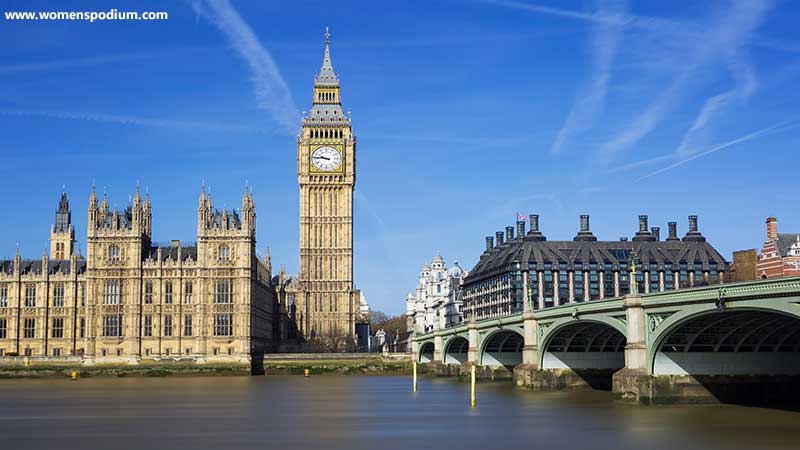 The New Year's Eve celebrations in London are well worth seeing. From fireworks to retro-themed parties and rooftop cafés and bars, all these small celebrations bring the city together. You can have an incredible view of the city from these cafés. There's no shortage of entertainment or fun to do in London on New Year's Eve to welcome the new year. You can visit the world-famed London New Year's Eve fireworks near the London Eye or just move onto one of London's best attractions, bars, restaurants, or theatres to celebrate the new year the way you want it to be. Sip a glass of bubbly as you enter the New Year's Eve Cruise on the Silver Sockeye; here, you can dance on the lower deck or enjoy the fabulous views of London from the open deck. Considering all these things, you may plan and celebrate your New Year in London, making it one of your best romantic New Year getaways.
Also Read: You will also have the opportunity to see and enjoy some of the best places in Europe this New Year.
2. Cape Town, South Africa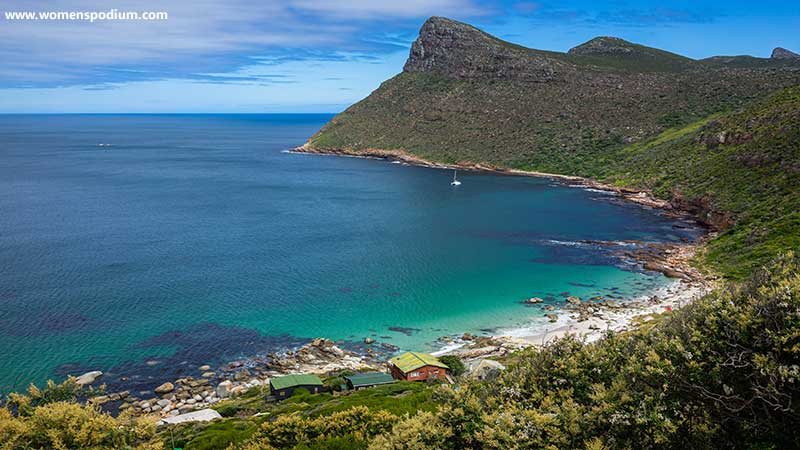 Are you searching for perfect new year getaways? I bet Cape town, the oldest and second-largest city in South Africa after Johannesburg, will never disappoint you. It is one of the captivating tourist attractions with its breathtaking natural landscapes and historically enriched museums. The Wine dinners at the iconic vineyards are everyone's favorite. If you are in Cape town, don't forget to visit the Victorian townhouse. The Jazz tours and Safari excursions are everyone's favorite. So, pack your bags following the international travel checklist and chill out in this beautiful city.
3. NYC – New York City – The United States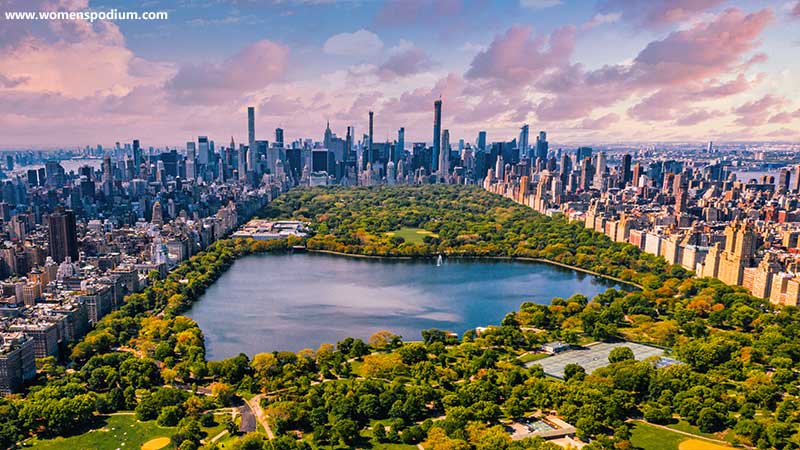 Yes, It's New York City; you must go if you're looking for a spot where we can have a good time this new year. From the fantastic parties in Times Square to dancing in the whirl of confetti marking New Year's Eve. Each year millions of people gather from around the world to welcome the new year and look at the sparkling Waterford Crystal Times Square New Year's Eve Ball. Every year, on 31st December at midnight, the Ball begins its drop countdown of the year's final seconds and celebrates the beginning of a new year. You can stay relaxed and enjoy that time with a joyous crowd full of conviction, faith, and hope for the upcoming challenges.
4. Bangkok, Thailand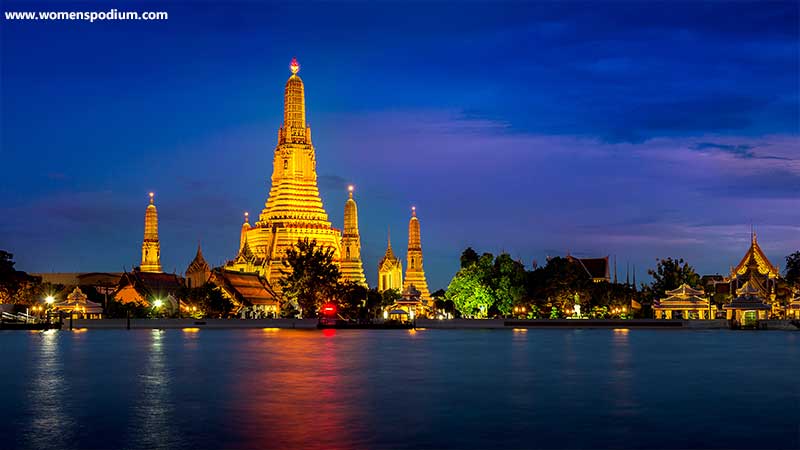 When we talk about a fun destination, we always include Thailand. It is indeed one of the famous destinations for a last-minute new year getaway. You can't miss out on this fascinating tropical paradise in Bangkok when it's about exploring Thailand. Infusing the aura of art and modernity altogether, taking you to majestic shrines and vibrant street life, Bangkok has it all. Be it beach parties, live concerts, colorful festivals, artistic temples, and mouth-watering cuisines; there is a bunch of things to enjoy on New Year's eve getaways with your family or friends.
5. Sedona, Arizona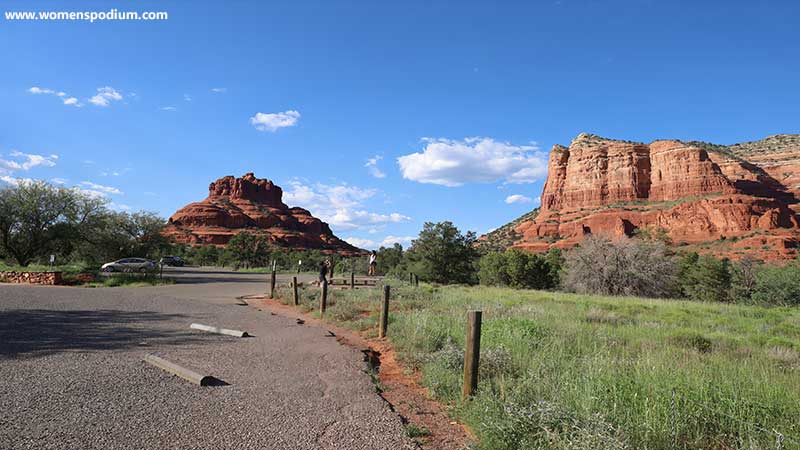 Do you wish to live a life full of adventure, love hiking, want to ride a bike, and adore nature? Well, get ready with your bags because it is time that you explore one such new year getaway. Arizona's scenic sensation is the perfect location to uncover the magic of the wild west. Renowned for its natural beauty, art, and culture, Sedona offers a fresh approach to your adventurous lifestyle, from hiking and biking to hot air balloon rides, luxury spas, and Boynton Canyon experiences. All of this fun and adventure make Sedona a fantastic experience for newlywed couples for their ideal honeymoon.
6. Palm Springs, California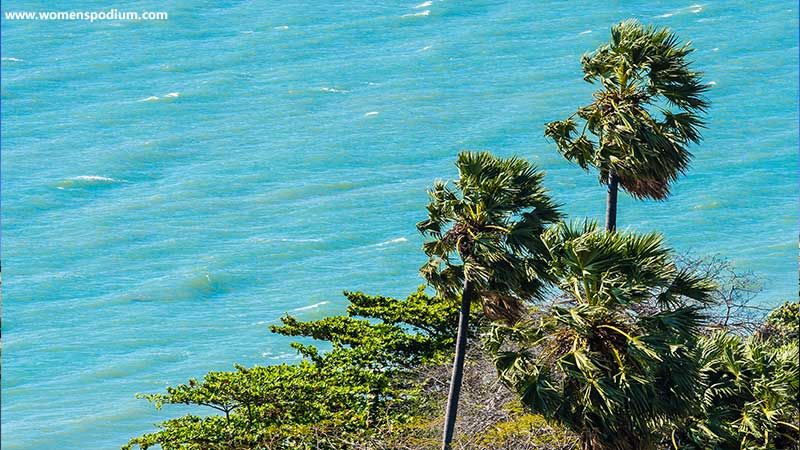 Palm Springs greet everyone with open arms for the new year and have no shortage of ways to welcome the new year. If you want a lively but low-key fun eve, then plan your new year getaways to this place. Celebrate New Year's Eve with midnight fireworks, food trucks, outdoor bars, live entertainment, and dance. It is also a perfect holiday destination as it offers a variety of outdoor activities and delicious food choices, as well as a retro-chic stay. Take a tour of the city and visit the midcentury modern architecture, Joshua Tree National Park, and Moorten Desert Botanical Gardens to explore the natural beauty of this Southern California town. Get in line for your last-minute vacation. All you have to do is get ready, make your trip budget-friendly, and relive your life in a stylish vintage city.
7. Amsterdam, Netherlands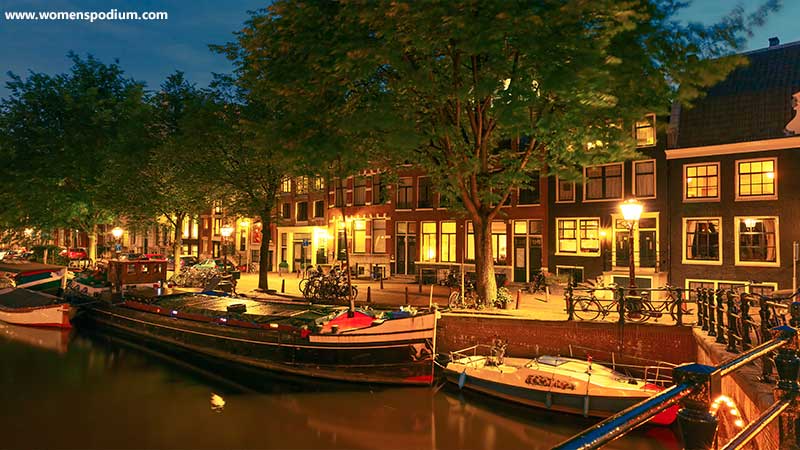 If you are going to celebrate this new year in Holland, Amsterdam is worth hanging around. The easily navigable centers in Amsterdam are the core of street parties. The Leidseplein, the Nieuwmarkt square located in Chinatown, and Rembrandtplein are very popular tourist points on New Year. These places are bustling with a crowd from 9 pm till late in the night. You can hear people wishing each other "Gelukkig Nieuwjaar" when the countdown to midnight starts. The countdown happens near Maritime Museum which is a famous place for the fireworks display in Amsterdam. At exactly midnight, all fireworks start bursting colors in the sky from all around the country. People let off all of their fireworks at the same time. For a ritzy drink and dinner deal, you can visit Johan Cruijff Arena, a little farther from the crowd. The place is worth your time and fortune.
8. Zurich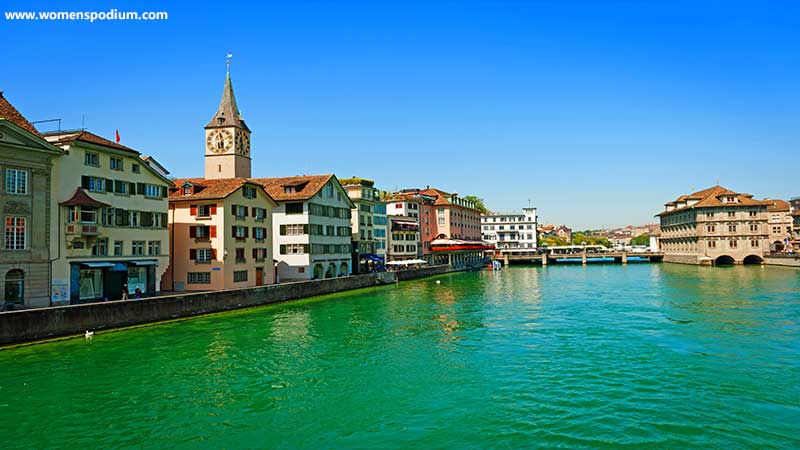 Zurich, the largest city in Switzerland, hosts the country's largest New Year's Eve celebration, called Silvesterzauber, around Zurich's lake shore. If you are a foodie, you will find dozens of food vendors and bars, besides these tents with party music turns the area into a massive open-air party. There are also tons of sightseeing attractions and many things to do that you will have a worthy time. The spectacular fireworks show is the evening's highlight; it is a must-watch and not be missed moment. At precisely 20 minutes past midnight, hundreds of rockets take off from boats on the lake. Adieu and welcoming of the new year start with the city's church bells ringing 15 min before and after midnight. If you are willing to feel the true pleasure of stepping into the new year, try this place to relax and enjoy your new year vacation there.
9. Athens, Greece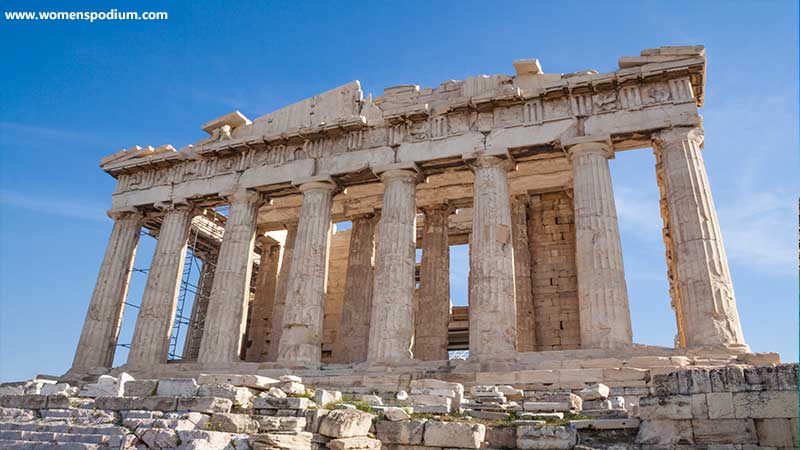 If you intend to spend this New Year in Athens, consider staying at one of the most pleasing and luxurious hotels in Athens. Greece is one of the most famous and romantic New Year getaways because of its lively music, dance, history and culture. Spending New Year's Eve in Athens is a rejoicing experience because Athenians truly know how to have a good time. The pedestrianised area underneath the Acropolis turns alive with live music, DJ sets, and performers. Once midnight approaches, the most awaited moment begins; thousands of fireworks light up the whole sky and showcase the most extravagant view and bright lights all over. If you are looking for music, dancing, fireworks, and an all-night party in the open air, simply head to Syntagma Square for the countdown to midnight, hosted by Greek celebrities.
10. Sydney, Australia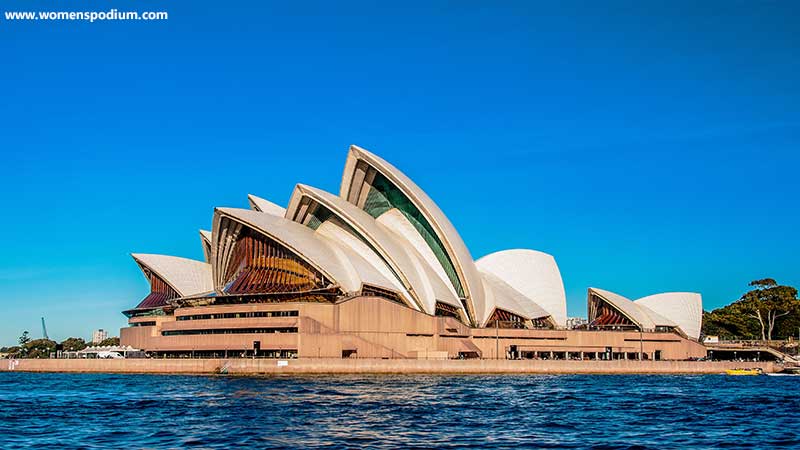 Check out one of these fun New Year's Eve getaways in Australia, located along the coast of the beautiful New South Wales. This capital city offers a splendid view of the ocean where you can enjoy the New Year. You will love these rental luxury camps near Sydney and would want to come again. You can have any type of experience you want from a lovely cottage in thick woods to a gorgeous hub. You can enjoy other beach sites as well like Gordons Bay, Bondi Beach, or Nielsen Park. Here you can enjoy the best surfing experience during the day and start the New Year celebration in the evening. From surfing on waves to roaming in Royal Botanic Garden and living in affordable camping accommodations, Sydney has it all to make your New Year worthwhile. Pack your bags because Sydney awaits!
New Year is a time for a fresh start where you let go of the past and embrace the future with hope and joy. Usually, we love to party, clubbing, or have a family gathering during New Year's Eve, but if you want to make this year something different, plan a trip with family or friends. Whether it is a planned or last-minute travel, the end result is just one thing: Fun.
So plan new year getaways, celebrate the coming year with your family and friends, and strengthen the family bond and friendship, as trust me, this will bring you closer. Also, going to new destinations and trying new activities might help you become a better version of yourself. Therefore, you must plan a new year vacation, whether just for yourself or with your family, without wasting a single minute.
Also Read: Anyone can enjoy the New Year's break with or without family because these places are the safest places for women to travel as well.