Lockdown has given everyone major cabin fever. The best way to beat it is to plan all your future trips and cheer yourself up at the prospects of exploring some of the best places to visit in Europe.
Nestled between the Mediterranean Sea and Asia, the continent of Europe is a place of magic and discovery. One of the most travelled continent in the world, Europe is popular for its beautiful landscapes, vibrant culture and history, and a unique mix of the most sophisticated technology. Europe offers something for everyone, be it art enthusiasts, history nerds or even wine connoisseurs.
Best Places to Visit in Europe!
However, the continent houses more than forty countries, each offering a totally unique experience. Shortlisting only ten was an arduous task, and yet, here is a list of the best countries you can visit in Europe.
1. France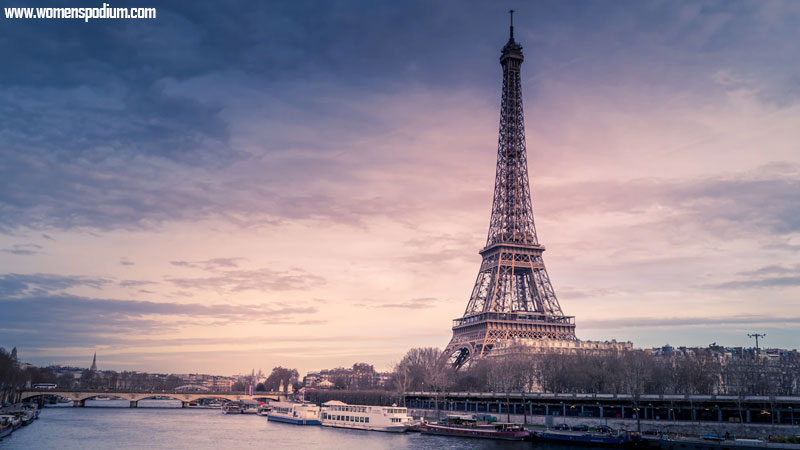 Home of the romantics, France is a country famous worldwide for its charming cobblestoned streets, luxurious wineries and exquisite architecture. France beckons to scholars and adventure junkies alike. Ranging from the numerous museums and breathtaking works of neo-gothic architecture to the water spot activities on glittering sand beaches and the annual Tour de France, there's something for everyone. Disneyland, Paris is also a recommended stop for a day full of great food and carnivalesque vibes that make you call in love with your childhood all over again.
2. Turkey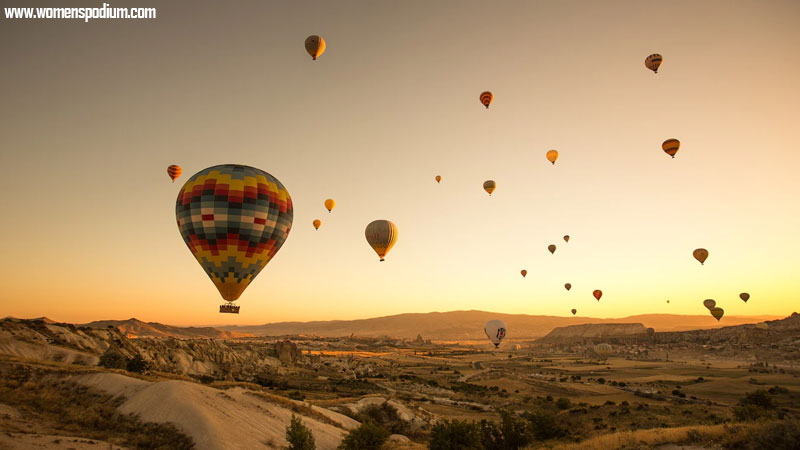 Right at the crossroads of Asia and Europe, Turkey boasts of vibrant colors, spectacular beaches, and busy open-air bazaars. Turkey has been a place of cultural and historical importance for centuries. Hence, it is filled with some of the most beautiful places of worship, where churches co-exist with mosques. The cuisine typically consists of tantalizing spices and flavors. The small flea markets located in most cities offer an adventurous and affordable shopping experience, which can lead you to find anything from home décor, old manuscripts, jewellery and clothes.
3. Norway
Welcome to one of the happiest countries on earth—Norway! Part of the Scandinavian countries, Norway is found at the northernmost tips of the continent. Filled with sparkling, blue fjords, whimsical mountains and large, green pastures; Norway is one of the most picturesque countries you can visit. One can enjoy an extremely rare natural light show in the sky, called "aurora borealis" from the northern parts of the country. If you are lucky and the predictions turn out to be accurate, you might just catch a glimpse of the waves of blue and green that flash around on cold winter mornings. Several cruise tours offer the best of Norway's extensive collection of fjords and mountains.
4. Spain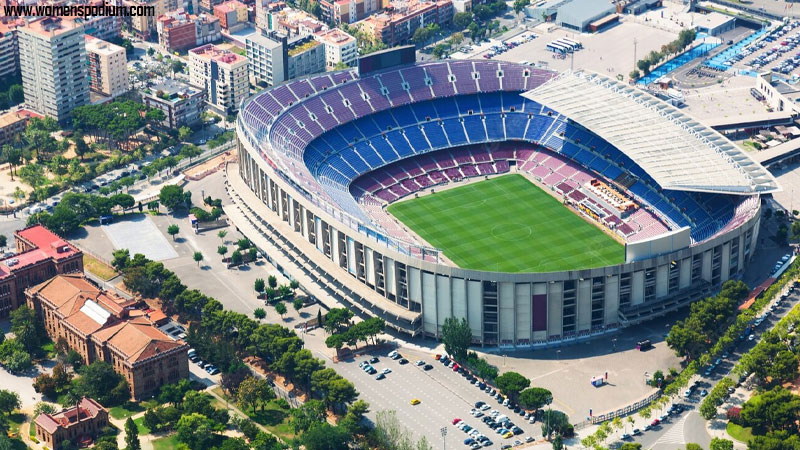 Football fans unite! Spain, a haven for sports, parties and festivals, is one of the best places to visit in Europe with friends. We'll be honest, 'Zindagi Na Milegi Dubara' may have had a slight influence on our decision, but never the less, Spain stands to be a tourist hotspot, and for a good reason. No other country can make you feel more alive and inspired than Spain, with its monumental cities, dazzling Costas, and gloriously laid-back way of life. Spain has it all. Sprawling landscapes, classic museums, beautiful architecture and nightlife that makes Mumbai pale in comparison. The La Tomatina festival is an annual event in the month of June. It is responsible for building it to be quite a tourist attraction.
5. England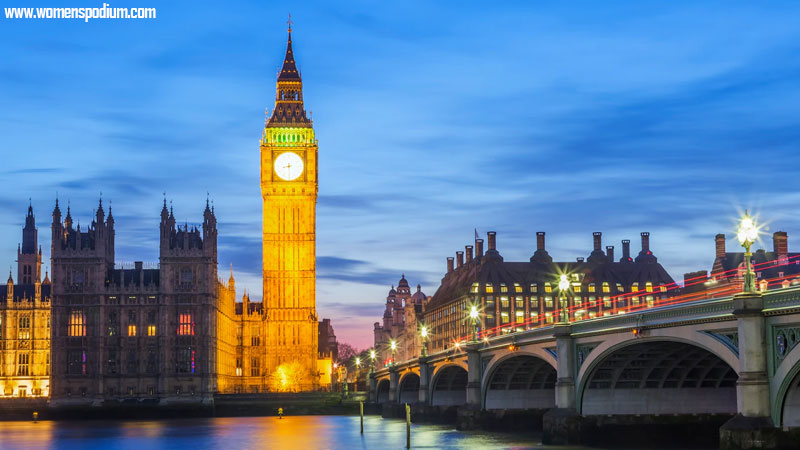 One of the obvious ones on this list, England is already a crowd favourite. Home to the Royal Crown of the United Kingdoms, England and its capital, London is quite a place to see. London has managed to be the epicentre of both history and modernization. The Buckingham Palace dates back to almost 400 years. The London Bridge, considered to be a great architectural feat, is a relatively newer addition. The Chinatown here boasts of great food and an even better ambience.
6. Austria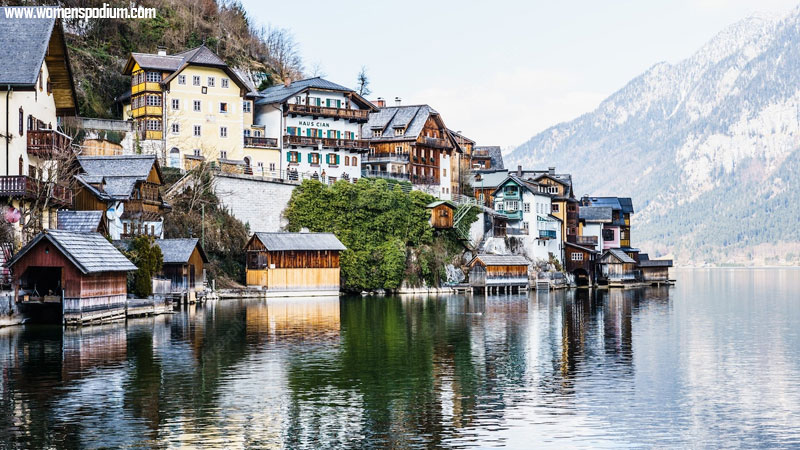 Austria often called as the "Land of Music", is a symphony of crystal clear lakes, grandiose castles and the magnificent Alps. Most tourists miss out on Austria while they plan their trips to Europe, and they most definitely miss out on the loveliest of landscapes and adventures. Be it exploring the numerous castles dotted on a long stretching mountain range, or skiing down the snow-covered slopes of the Alps, there's quite a lot to explore in Austria. Because of its location, smack dab in the middle of Europe, Austria was a hugely sought after location of strategic importance. The rich and eventful history allows itself to be narrated by plenty of beautiful war memorials dispersed throughout this classic, European landscape. Not to mention, the family favourite "The Sound of Music" was shot here, which gives the countryside, a strange sense of nostalgia.
7. Italy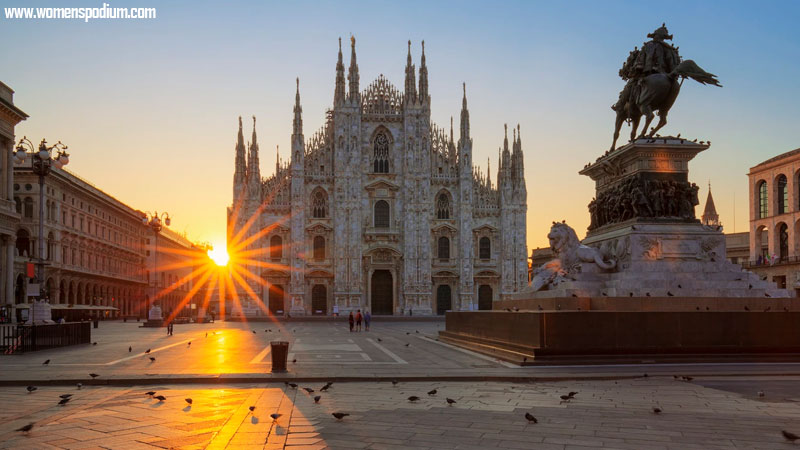 Officially regarded as the birthplace of the Renaissance, Italy lays abuzz with rich culture, history and art. The city of Rome is a long-standing reminder of the bold roman empire that changed the course of history, with the Colosseum, the Pantheon and the likes of these. Italy owns picturesque blessings with a long, Mediterranean coastline scattered with beautiful beaches and colourful cities. Venice, the floating city, renowned for its canals and waterways, small gondolas, and numerous floating markets. A recently discovered cave – the Grotta Gigante in the eastern side of Italy is famous for the many stalactites, and stalagmites found there, making it otherworldly to look at. There is a lot to explore in Italy when you know where to look.
8. Greece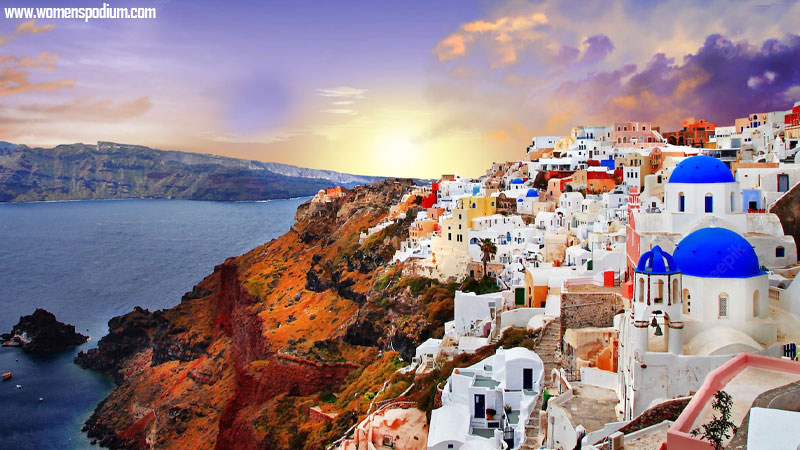 Located on the coast of the Mediterranean coast, is another peachy country with fun, food and superb nightlife. Greece is one of the most chill and budget-friendly destinations in Europe. With beautiful beaches and affordable and delicious food, it is one of the perfect locations for an extended, relaxing stay. Greece is also a pagan to the ancient arts. It is rich in the history of the Greek civilization with a significant number of old temples and ruins that preserve it for the present generation. The city of Santorini, painted with white and blue all over, is one of the tourist hotspots due to its excellent planning and architecture. Greece is definitely one of the most beautiful and the best places to visit in Europe.
9. Portugal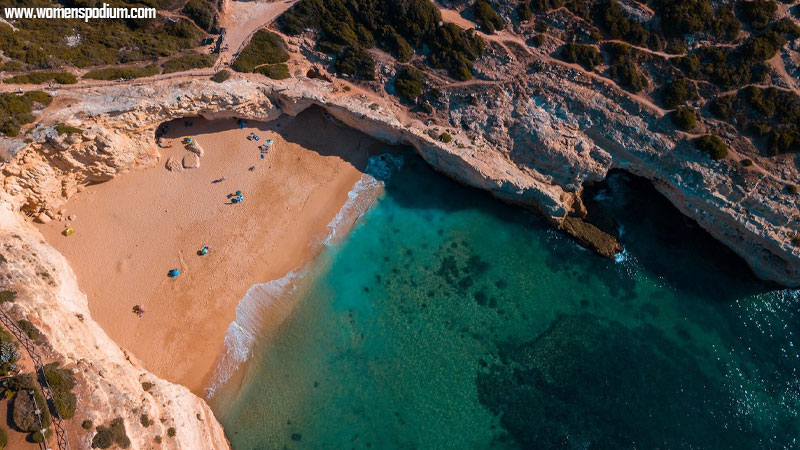 Destination Portugal has it all: beautiful beaches, an excellent cuisine, a rich history, and a diverse natural landscape. However, once the world's maritime leader and the longest-lived of Europe's modern empires; Portugal has a multifaceted history to discover alongside theatrical geographic landscapes, turquoise seashores, and a rich Epicureanism scene. Touch on the various cultures that have traversed across Portugal in the castles, palaces, and tapered cobblestoned streets characteristic to the country. But Portugal has quite a few wonders, too – whale watching, natural springs, an entire village built from stones, and a side altar made of human bones are some of the things Portugal has to offer.
10. Monaco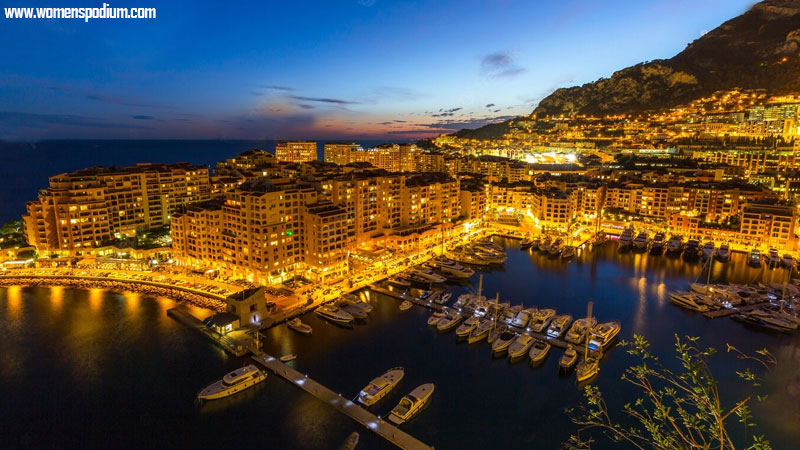 The second smallest country in the world, Monaco holds treasures galore. With a mere 200 hectares within its official territory, Monaco surprises its visitors with luxury, royalty and elegance. As small as it is, there are quite a few one of a kind experiences in Monaco, which makes it one of the best places to visit in Europe.
The Monaco Grand Prix is a hotspot for all racing fanatics, with it hosting the annual Formula 1 races. The Rock of Monaco houses the more authentic part of the city. Most importantly, being the locality for the Prince's Palace of Monaco, it holds the sight of the changing of the guard ceremony at 12 pm every day; which is definitely
worth a watch. The main city includes stunning eateries, huge shopping centres, cycling spots, and some of the world's most luxurious hotels. On the other hand, when it comes to marine life; the Oceanographic Museum of marine sciences has more than 6000 specimens of ocean life to offer. However, due to its size, Monaco is not in a big picture, we can say quite ignored when we talk about the best places to visit in Europe, but it is undoubtedly worth your time.
My Verdict on these Vacation Destinations in Europe
In conclusion, Europe has been a continent of myriad cultures and histories living in harmony since the longest of times. Above all, international travel within the continent is easier, smooth, and well connected with many trains and boats taking passengers from one country to another. Visiting Europe at least once in your lifetime is a gift you should unquestionably gift yourself and your family.
Also Read: The following tips will help you to keep you relaxed during travelling and also make your appearance gorgeous