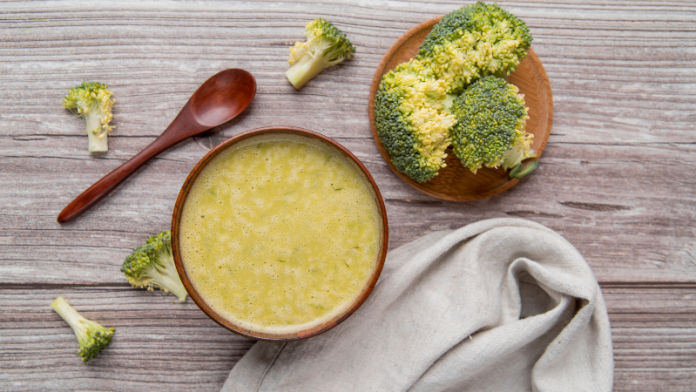 It's easy to make vegetable soup, which can boost your health. This delicious broccoli cauliflower cheese soup recipe is a creamy, cheesy comfort food, quick enough to prepare in a few minutes. In addition, soups taste delicious as leftovers for lunches and dinners; reheat and enjoy. The recipe doesn't require many ingredients. You just need a bag of freshly prepared cauliflower and broccoli florets and a tub of freshly grated parmesan or cheddar cheese. This recipe reminds me of the lazy man's chicken noodle soup, which is easy to make on a stovetop or in an instant pot in less than an hour.
If you are vegetarian, this recipe is your go-to food. Cauliflower and broccoli cheese soup is an excellent way to use up those veggies that are starting to go bad in the fridge! You can use any cheese available in your fridge, like Roquefort, gorgonzola, cheddar, or parmesan.
Is Broccoli Cauliflower Cheese Soup Healthy?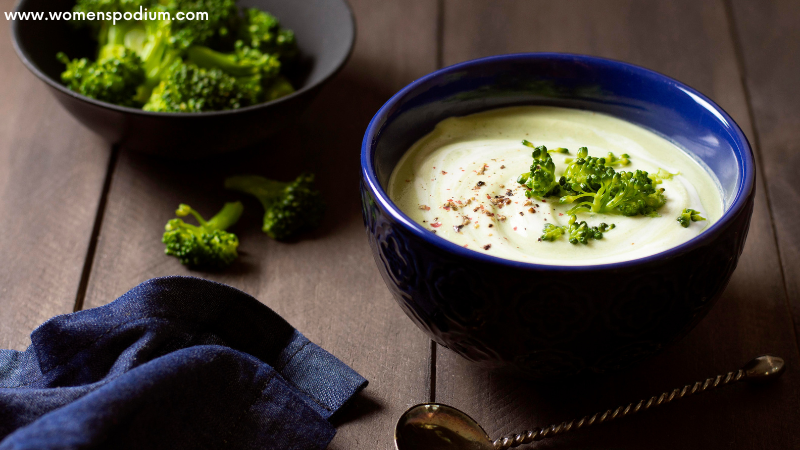 The nutrients in vegetables reduce the risk of cancer, high blood pressure, obesity, heart disease, and type 2 diabetes. Broccoli and cauliflower are two cruciferous vegetables rich in fiber, promoting regularity, blood sugar control, and heart health. Besides being low in calories, broccoli and cauliflower are also loaded with vitamins and minerals, making them ideal for weight loss. Additionally, they are all high in vitamin C, essential for developing bones, immune system function, and wound healing. They also contain high folate, potassium, copper, manganese, and other micronutrients.
How To Make Broccoli Cauliflower Cheese Soup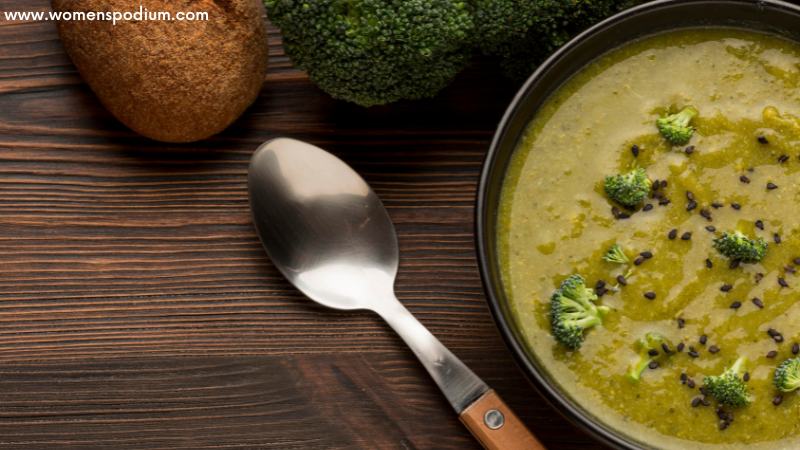 Broccoli cauliflower cheese soup is a healthy and delicious recipe that you can have for dinner or lunch. The soup has a variety of vegetables, including broccoli, cauliflower, carrots, onions, and cheddar cheese. In general, broccoli and cauliflower are considered superfoods because they have a high vitamin C, potassium, and fiber content. Cheese completes the soup and makes it ideal for the winter season; besides this, your kids will love it because they love all the food with cheese.
Ingredients
Broccoli florets, chopped – 2 cups
Cauliflower florets, chopped – 2 cups
Onion chopped – 1 cup
Carrots – 1 peeled and chopped
Garlic – 4 cloves minced
Chicken stock – 4 cups
Black pepper – 1/2 tsp
Salt – 1 tsp
Unsalted butter -3 tbsps.
All-purpose flour – 3 tbsps.
Mustard powder – 1 tsp
Paprika powder – 1/2 tsp (optional)
Cheddar cheese – Freshly shredded-8oz
Half and half ( half and half mixture of whole cream and dairy milk)- 2 cups
Directions
In a large saucepan, heat butter over medium heat. Then add the chopped carrots and onion, and occasionally stir for 5 minutes until the vegetables are softened.
Add the minced garlic and sauté for 2 minutes, then mix in the all-purpose flour while stirring regularly.
Add broccoli and cauliflower to the mixture and cook for 2 minutes.
Then gradually add chicken stock and a half-and-half mixture of whole cream and dairy milk.
Increase the heat from medium to high and let the mixture simmer.
Sprinkle with black pepper, salt, mustard powder, and paprika.
Cover and simmer on low heat until the broccoli and cauliflower are cooked.
After 15 minutes of cooking, when the soup is ready, add the cheddar cheese and stir until melted. Serve hot.
Final Words
The hearty blend of flavors in broccoli cauliflower cheese soup comes together to make a huge bowl of comfort—a perfect treat for vegetarians or those on a diet. More importantly, it's delicious and full of nutrients, and it offers a fresh twist on an old favorite. The leftover soup can be easily stored in the fridge for three days, and I recommend not freezing it because it contains half and half (cream and whole milk) that can curdle.
Also Read: If you are someone who's gone vegan recently and looking for vegan snacks, try these, you are going to love them.