If you are someone like me who's gone vegan recently, you know how much of a pain it is to find vegan snacks at a supermarket. Usually, you need to fall back onto cooking an elaborate five-ingredient meal that not only sucks away your time and effort but won't end up satisfying your junk food cravings after all. Let's look at a comprehensive list of healthy vegan snacks that you can make on the go. Whether it is in between a workday, a late-night craving or just an attack of the midday munchies, these vegan snacks have quickly become my go-to.
What's more, Vegan Snacks are all so easy; you don't need to bother with fancy measurements. You could just eyeball it, and the dish would turn out equally as good!
1. Vegan Mac And Cheese
Mac and Cheese is a classic comfort food combo. One of the main hurdles I faced when I turned vegan initially was the lack of a perfect substitute for cheese. This recipe is so quick and easy, with the ideal consistency of sauce and pasta ratio. What's more, the sauce tastes almost like your original mac and cheese sauce. All while keeping your conscience ethically clean.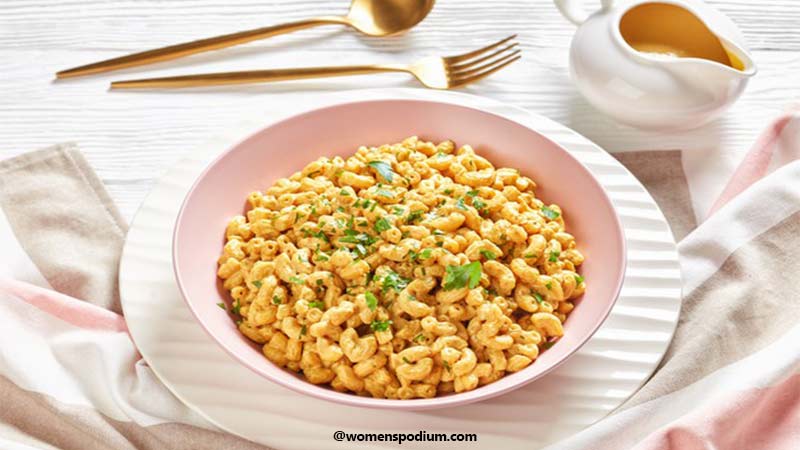 Ingredients You Need:
Olive oil
Salt
Garlic
Onions (finely chopped)
Paprika: 1-2 slit in two halves or finely chopped
Crushed Black pepper
Refined flour (not more than two tablespoons)
Unsweetened plant-based milk of your choice
Vegan cheese
Elbow Pasta
Preparation | All You Need to Do Is:
Sauté the spices and garlic until it turns aromatic.
Add the onions and sauté on medium flame until they reach a golden brown colour.
To this, add two tablespoons of refined flour. This will act as the thickening agent for the sauce.
Cook the flour in the olive oil with the garlic, onion and spice mixture until it turns a nice brown.
Now, add the milk part by part and constantly stir the mixture to avoid lumps forming.
When the sauce looks ready, add your vegan cheese for an extra bit of pizzazz. To this, add your boiled elbow pasta, and your Vegan mac and cheese is ready to enjoy.
2. Overnight Oats
While this may seem like a breakfast meal to you, Overnight Oats is a great out of all vegan snack to make when you find yourself craving a delightful snack. As the name suggests, you may need to make this in advance, but I promise you, the taste is so worth the extra effort.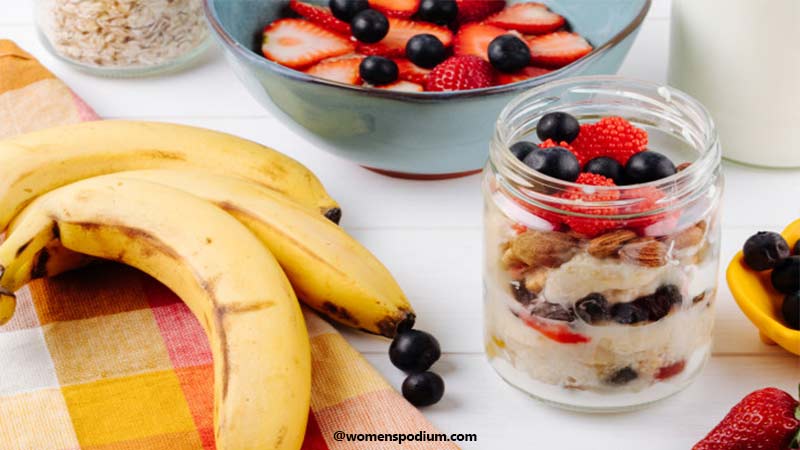 Ingredients You Need:
Whole oats
Chia seeds
Flax seeds
Fresh fruits of choice
Almond or Peanut butter
A choice of jam
Unsweetened plant-based milk of your choice
Preparation | All You Need to Do Is:
Fill a mason jar with oats, chia seeds, flax seeds and sunflower seeds.
To this, add a mixture of half parts milk and half parts water.
Refrigerate this overnight or at least for 6 hours.
To eat, top with fresh-cut fruits, almond or peanut butter, jam and another splash of milk.
If you like it a bit sweeter than usual, you can add honey as well.
We promise you; this healthy vegan snack is so addicting you'd never be able to get enough. 
3. Iced Coffee
While this may sound fairly simple, finding the perfect iced coffee recipe for vegan milk is no small feat. Since I am quite the coffee connoisseur, I have for you the perfect, tried and tested iced coffee that will blow your mind. It's quick, it's easy, and it's ready in less than five minutes. In short, it's perfect for the 4 pm pick-me-up we know everyone needs.
Also Read: You can always try innovative ideas to make different types of coffee if you want a change.
Ingredients You Need:
Instant coffee powder
Vanilla bean extract
Granulated sugar
Unsweetened plant-based milk of your choice: 1 cup
Cinnamon powder: a pinch
Ice Cubes
Drinking water
Preparation | All You Need to Do Is:
Take your desired amount of instant coffee powder.
And mix it with no more than a tablespoon of water. You can vary the quantity depending on how strong you like your coffee.
You could also substitute this step with a shot of espresso instead.
To this, add the sugar, vanilla bean extract and cinnamon powder.
If, in case, you decide to go with sweetened milk, skip the sugar. You can always add it in later if required.
Whisk this coffee, water and sugar mixture until the colour begins to change, and the mixture starts to get frothy.
To this, add four to five ice cubes, and top it with your plant-based milk.
Et voila! The perfect vegan iced coffee to charge you up for the latter half of the day.
4. Kung Pao Tofu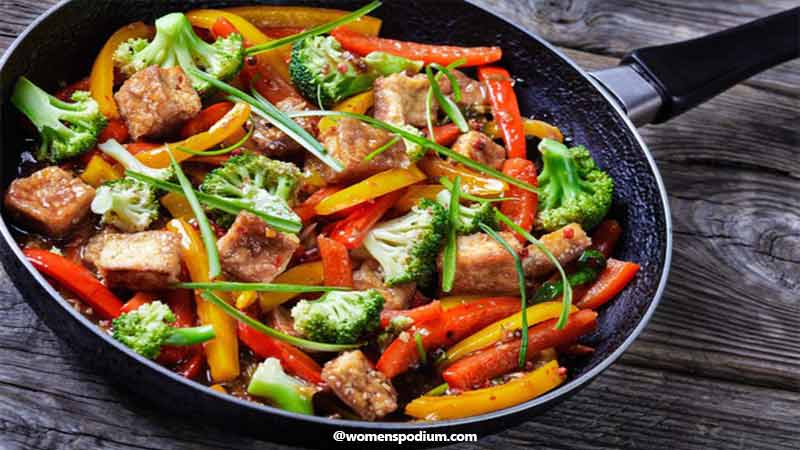 Okay, let's be honest here for a second: Tofu, by itself, doesn't taste the best. Having said that, tofu is an important source of protein, especially for someone who has eliminated all other sources of the nutrient in question. This is a recipe I developed over time to help my taste buds not only get used to the flavour of tofu but also begin to crave it as a comfort vegan snack. 
Ingredients You Need:
Firm tofu
Corn flour
Avocado oil (Olive Oil works well too)
Garlic
Drinking water
Hot sauce
Brown sugar
Paprika
Broccoli
Soy sauce
Sesame seeds
Preparation | All You Need to Do Is:
Sauté the crushed garlic and the paprika in the avocado oil well.
While it cooks, coat the tofu in a light coating of corn flour.
Shallow fry these in the garlic-infused oil until golden brown on all sides.
In a separate bowl, prepare a mixture of hot sauce, brown sugar, a tiny amount of water, paprika and, of course, soy sauce.
Add this mixture to the tofu and toss them well.
Add the sesame seeds as garnish, and enjoy your bowl full of protein-y goodness!
5. Guacamole
Already a fan favourite, Guacamole is an easy Spanish vegan snack you can make in less than five minutes. You can pair it with sandwiches, heap it onto crackers or just go with the classic guacamole and tortilla chips combo everyone loves. It needs just the primary five ingredients and minimal effort to make this finger-licking and healthy vegan snack.
Also Read: The vegetables make a healthy dinner choice to embark on your weight loss journey. So, try these recipes!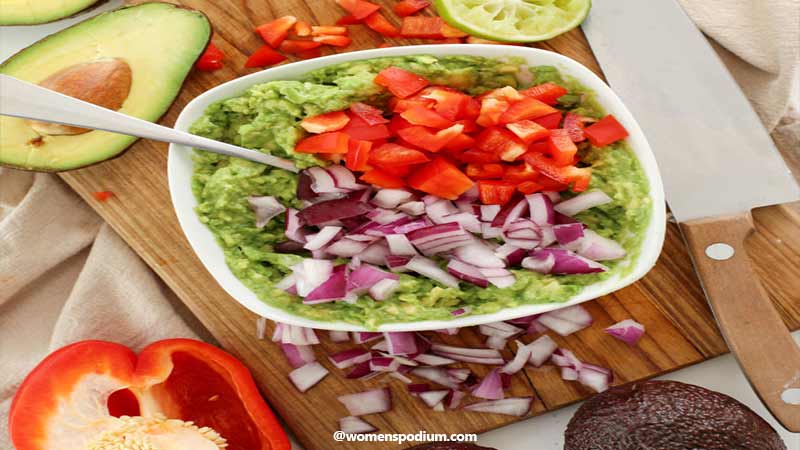 Ingredients You Need:
Ripe avocados
Salt
Lime juice
Red onion, finely chopped
Green chilly
Paprika
Ripe tomato, finely diced
Fresh cilantro
Fresh parsley
Preparation | All You Need to Do Is:
Mash up the ripe avocado well and turn it into a thick paste.
Remember to mash it well so that there are no lumps. Avoid using the food processor to do this because it can oxidize the avocado, turning it into a slushy brown colour and losing out on all the nutrients as well.
Add in the diced onions and tomatoes, chopped parsley and cilantro, lime juice and green chillies.
Mix it well to combine the ingredients.
Finally, top it with flakey salt and paprika, and mix well.
It's that easy. Like we said, ready in a jiffy!
Going vegan is a tough decision in itself. It eliminates the possibility of grabbing just about any snack off of a supermarket shelf and snacking to your heart's delight. A vegan diet is all about being mindful of the food you consume. Reading information labels behind packaged products becomes your new norm, and while this may seem like too big of a sacrifice, think about all the animals you help in the process. Once you consider the numerous lives you save in the process, going vegan may not seem so difficult after all.
Also Read: Start your day with one of these healthy, low-calorie breakfast recipes if you are obese or trying to lose 20 pounds quickly.