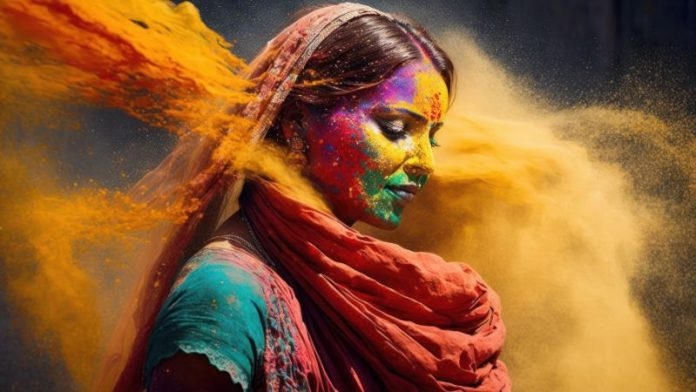 As the spring season knocks celebration of Holi begins; we begin to smell the amazing flavours of Gujiya, Thandai, Malpua, Puran Poli and other traditional Holi delicacies from almost every Indian home to celebrate the festival of colours, Holi. Holi is an ancient Hindu festival reminding humanity with the storytelling of Bhakt Prahlad and Holika about the triumph of good over evil. This festival is not just the victory of good over evil but also symbolises the eternal union of Radha and Krishna. It is one of India's most significant festivals, apart from Dusshera and Diwali. Celebration of any festival is empty without greetings and wishes; so is with Holi as well; we all want to pen down unique Holi greetings and wishes to our dear ones, be it on a greeting card or WhatsApp messages.
Holi Celebration with its Uniqueness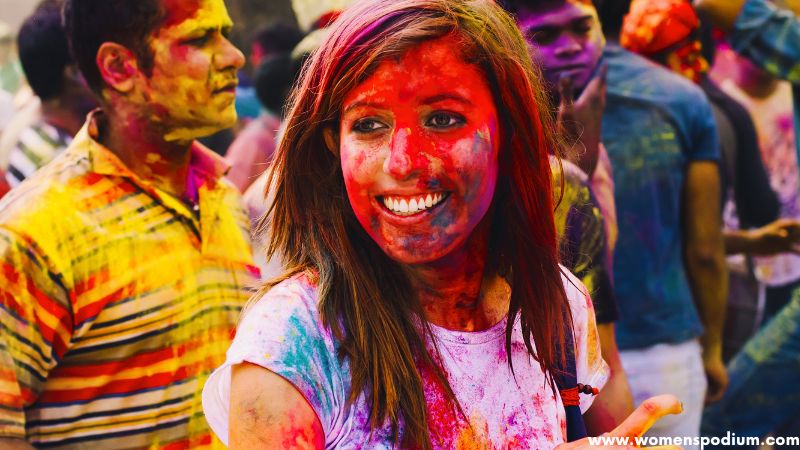 Holi is celebrated across the country in its own distinct ways; the most common way is to paint each other's faces with colours or splash colourful water, whereas, in some places, people throw soft flowers on each other. To the extreme, we can't forget Mathura's Lath Mar Holi. Lathmar Holi is a special Holi celebration native and unique to Mathura. 'Lath-mar' is a Hindi word where 'Lath' means stick and 'mar' means beat, which literal translation means to beat with a stick. Men and women play Lathmar Holi with sticks and shields, where women, in their happiest moments, try whipping men with sticks, and men try to save themselves from getting hit while trying to drench and drown women in colours and water. This Holi is one of a kind Holi celebration, and people from worldwide visit Mathura to enjoy this masterpiece celebration.
15 Engrossing Holi Greetings, Wishes and Messages
Holi will be celebrated this year on Wednesday, March 8, 2023; we have compiled a list of Holi greetings, wishes, and messages; wish your near dear ones with these Holi greetings and wishes.
Let's paint each other with the colours of love; wishing you a very Happy Holi.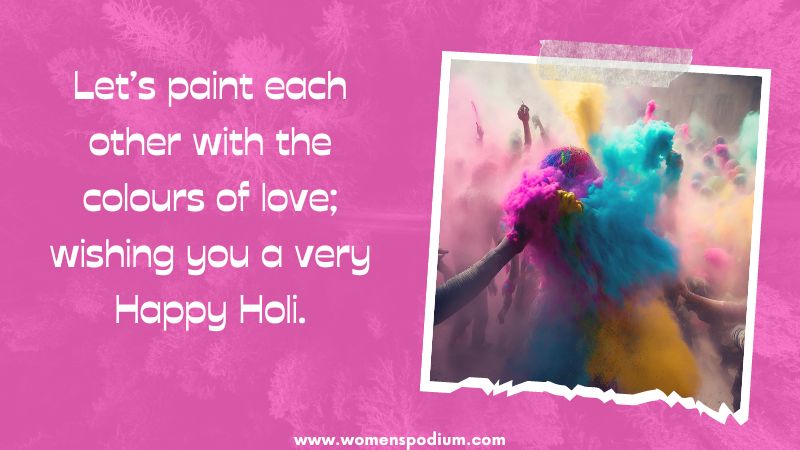 Celebrate this beautiful festival with your loved ones in lots of colours.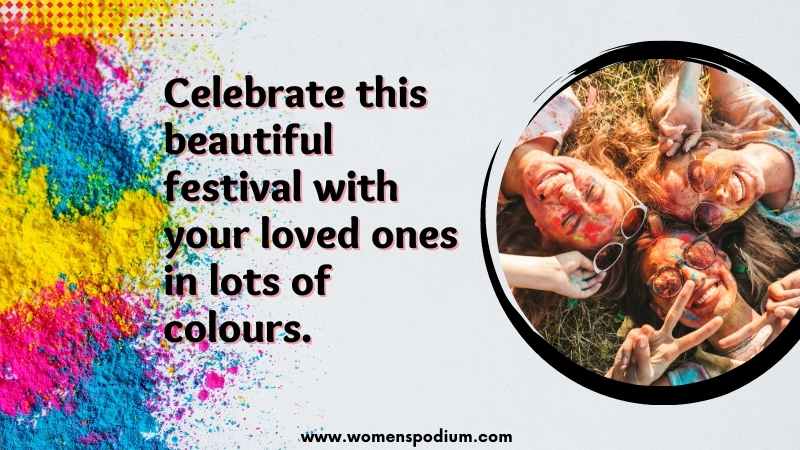 This day is about forgetting the differences and celebrating the day together. Let's enjoy Holi.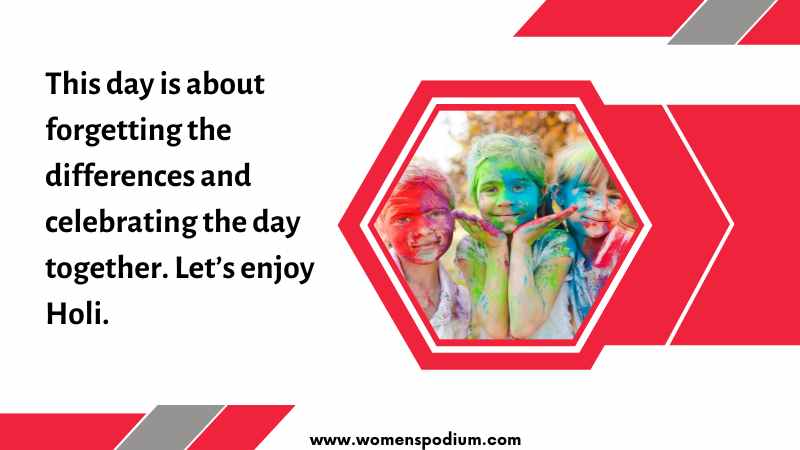 Let the colours recreate their charm. Wishing you a very happy Holi.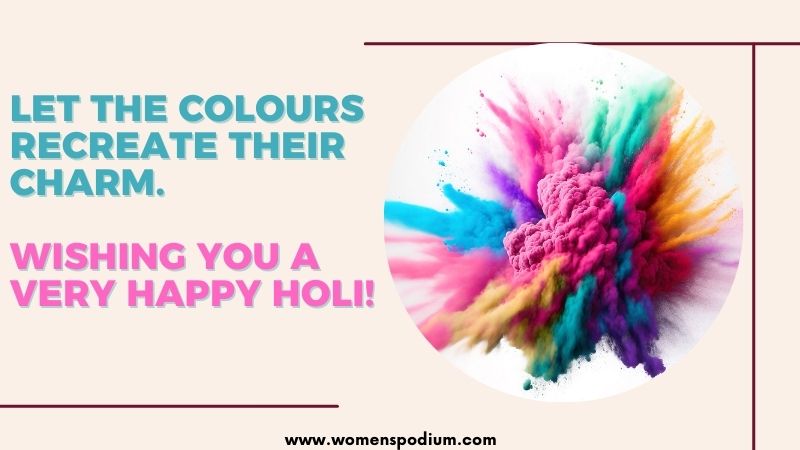 May all the 365 days of the year be as cheerful and lively as the day of Holi. Happy Holi!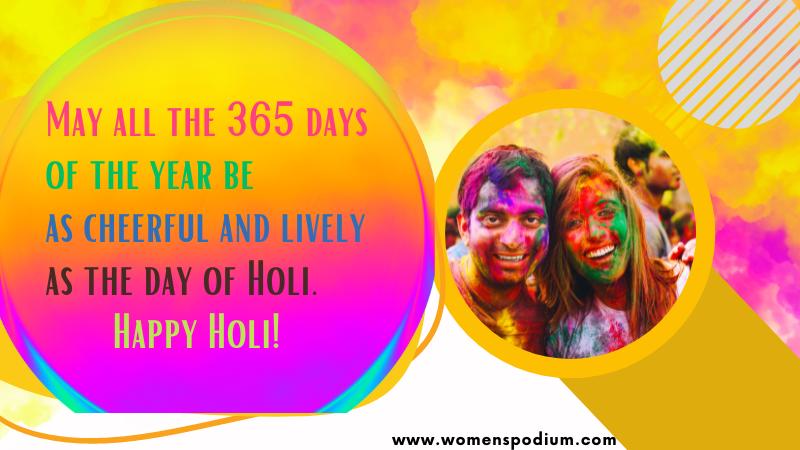 Happy Holi Greetings and Messages
Let's share love and positivity and burn the negativity in the holi bonfire.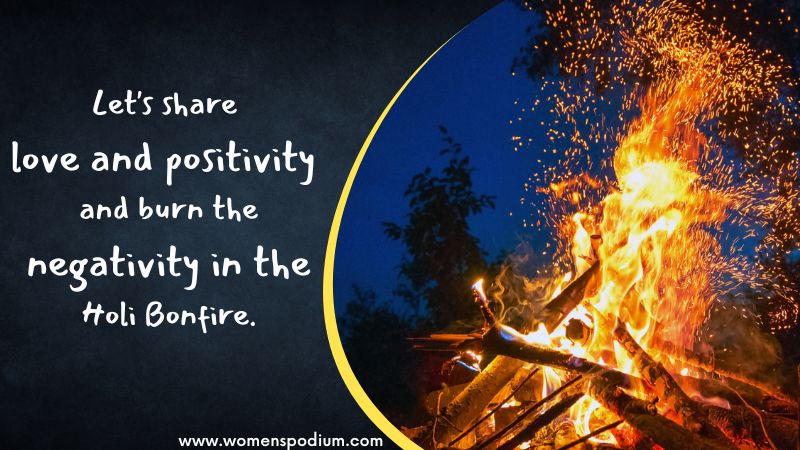 Enjoy this colourful day to the fullest because Holi comes once a year.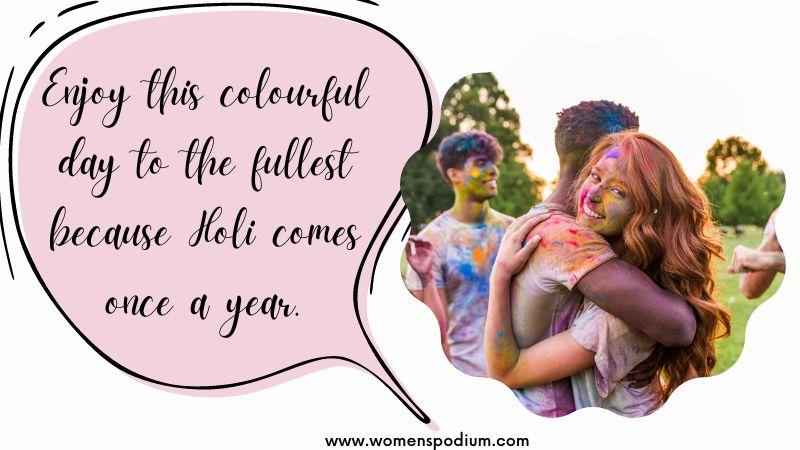 Happy Holi! Let's overlook all our little disagreements and play Holi together.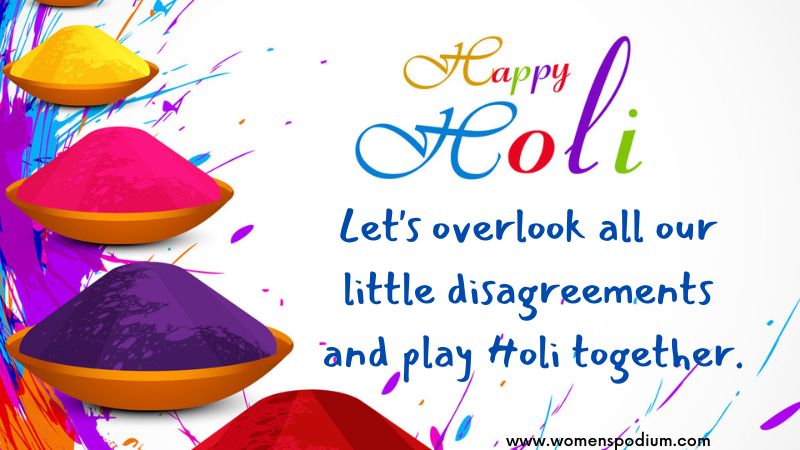 This Holi, oust the evil and negativity from your mind and replenish it with positive thoughts.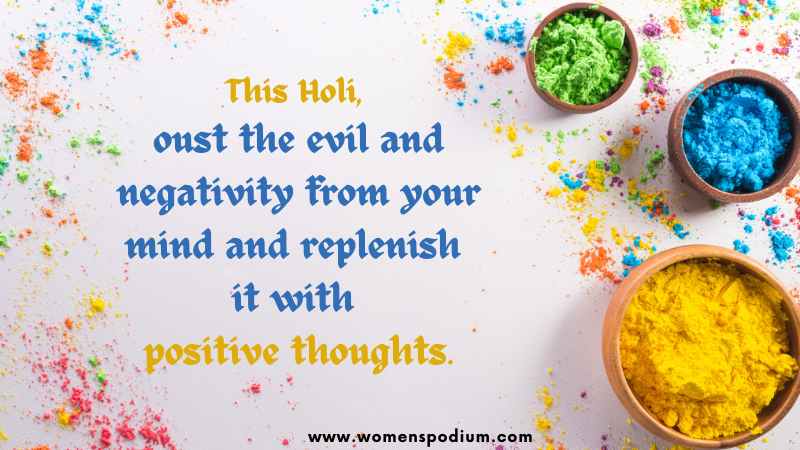 May God bless you with prosperity, good health, fortune, happiness, success and joy. Happy Holi!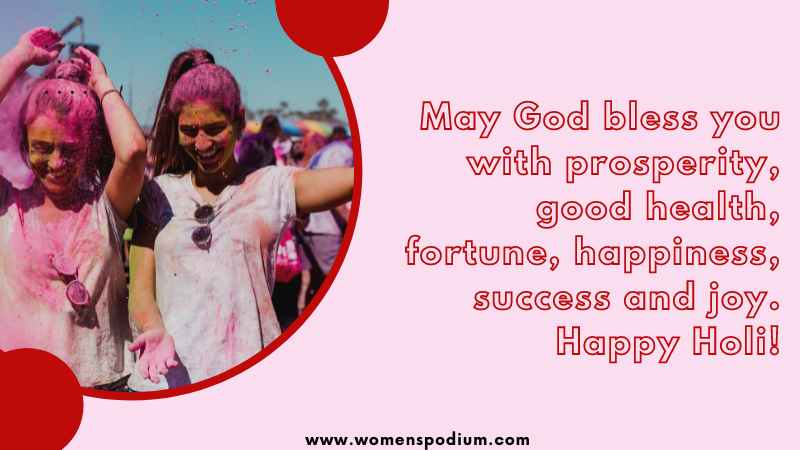 This Holi, try adding colours to others' lives, banishing differences and negativity.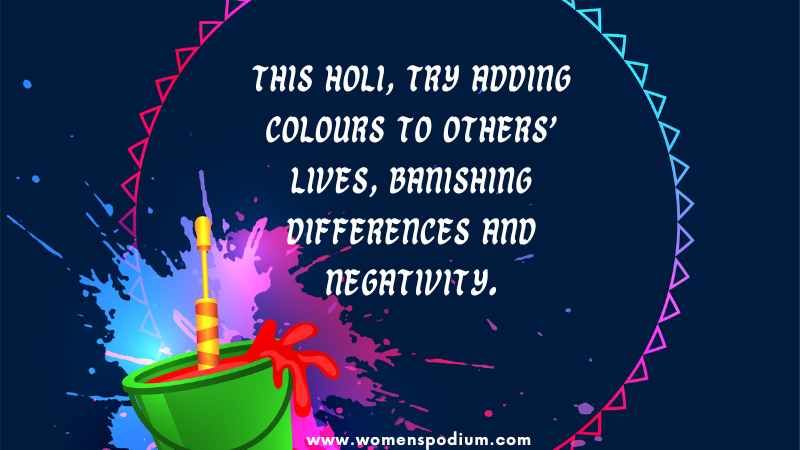 Sending you Holi greetings packed with good wishes, Gujiyas and my love. 🙂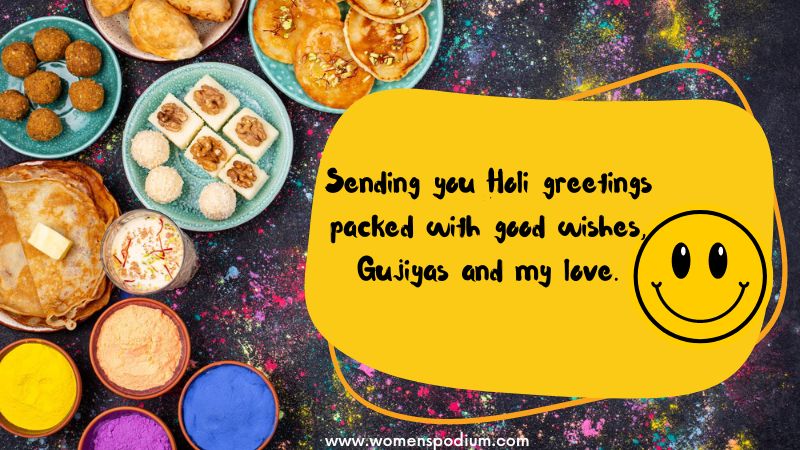 It's incredible to bring the best colours to ourselves with the colours of Holi. Let's paint everyone to bring their best. Happy Holi!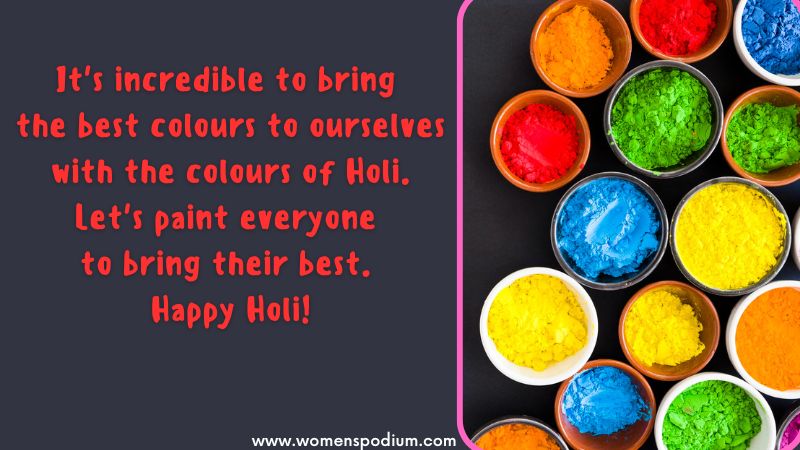 Holi is a day to forget differences, make amends and honour goodwill. Happy Holi!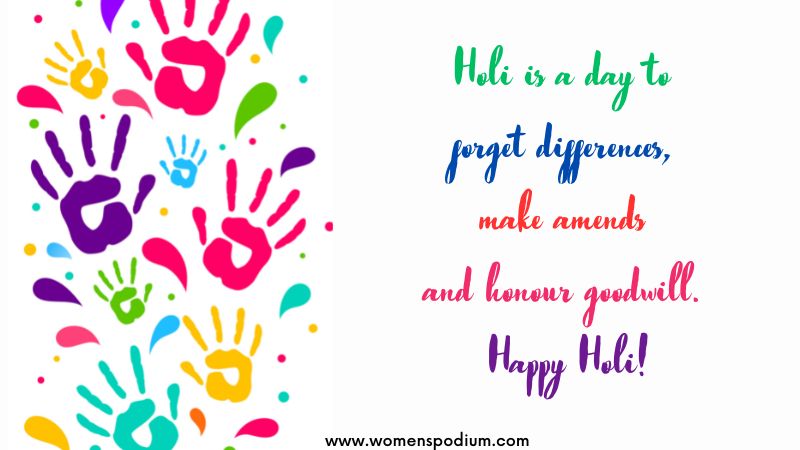 This Holi, colour your sanity with the most radiant thoughts and positivity.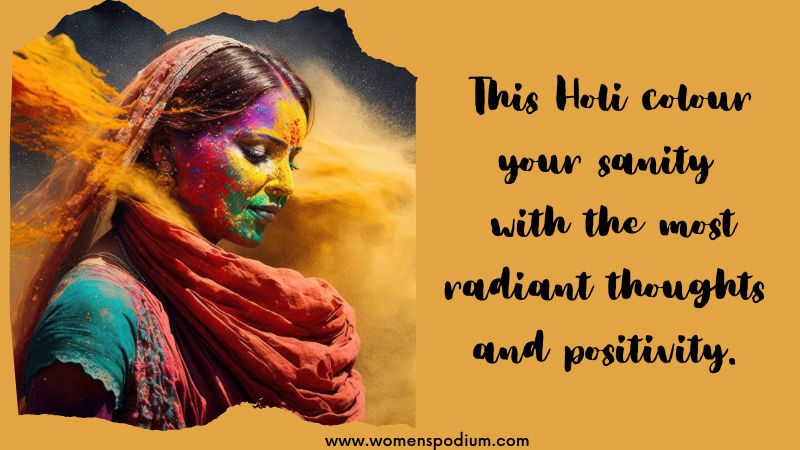 Final Words
Holi is all about happiness, fun and positivity; wish your loved ones with the above shared heart-touching Holi greeting messages. Let yourself enjoy the diverse shades of a great company with the warm colour and wishes of Holi. Enjoy the gujiyas, thandai, gulal and bhang, and have a safe and glamorous hassle-free Holi.
Also Read: Craving for some Indian sweets, try these Diwali sweets and Rasmalai recipes to enjoy the festivities of Holi.