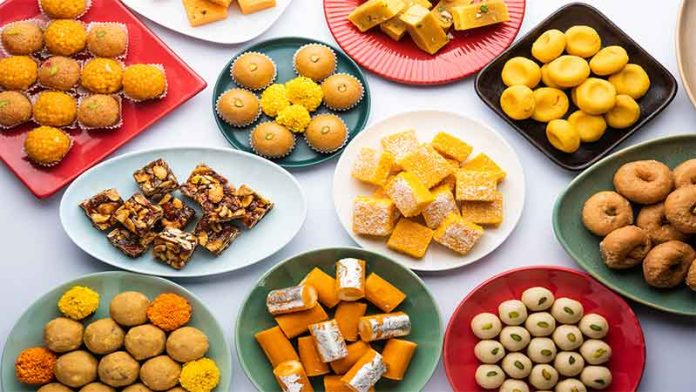 Festivals bring loads of beautiful memories and happiness with them. With expectations going high with sweets and unique Diwali desserts that everyone at home gets subsequently extremely excited about Diwali sweets. Moreover, the most alluring festival is celebrated by everyone. What makes this festival of lights even more remarkable is its special illuminating interior. Furthermore, the homes are decorated with Diyas and series to mark the existence and continuity of Goddess Lakshmi. Moreover, The Diwali desserts are a cherry on this cake. In deciding what to actually prepare to cook the final Diwali mithai, Diwali comes up with its worth remembering memories.
On that note, it becomes natural to quote –
"Good Food is the foundation of every happiness."
Diwali sweets and Savoury Snacks
Below mentioned are some Diwali Sweets & Savoury Snacks you can try this Diwali.
1. Kalakand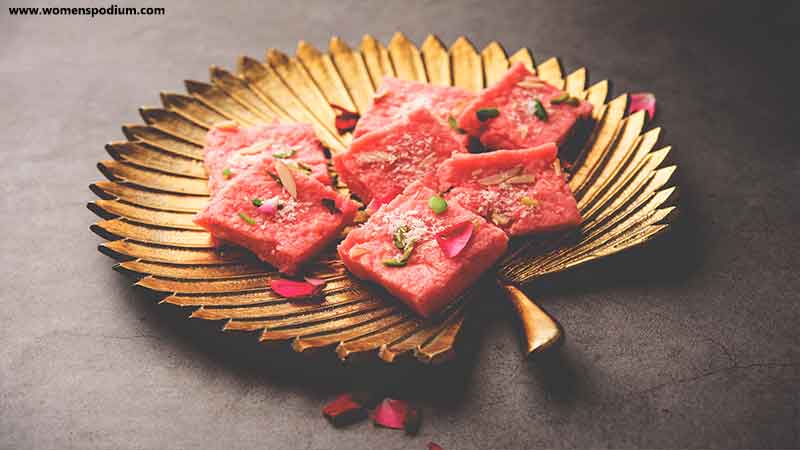 Kalakand is the most admirable Diwali mithai. Subsequently, it is effortless to prepare this Diwali sweet. All you need is condensed milk, Paneer, and sugar. However, some people also add dry fruits for a better taste. In India, kalakand is also referred to as the Indian milk cake. This is a very easy 15 minutes recipe that everyone loves.
2. Gujiya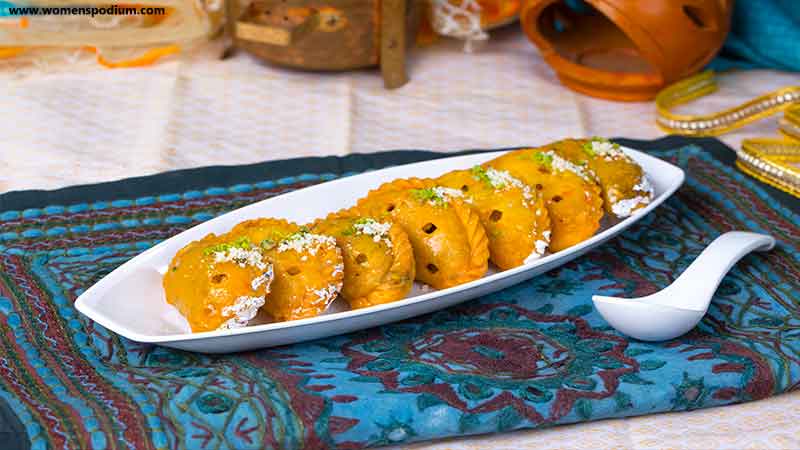 The most popular and mandatory sweet for any Indian festival is gujiya. It is made from milk solids, also known as khoya, and nut stuffing which is generally fried. However, depending upon your health quotient, people also bake it. You can be very creative with unique fillings. You can incorporate it in your gujiya for a completely different taste, texture, and flavour.
3. Gajar Ka Halwa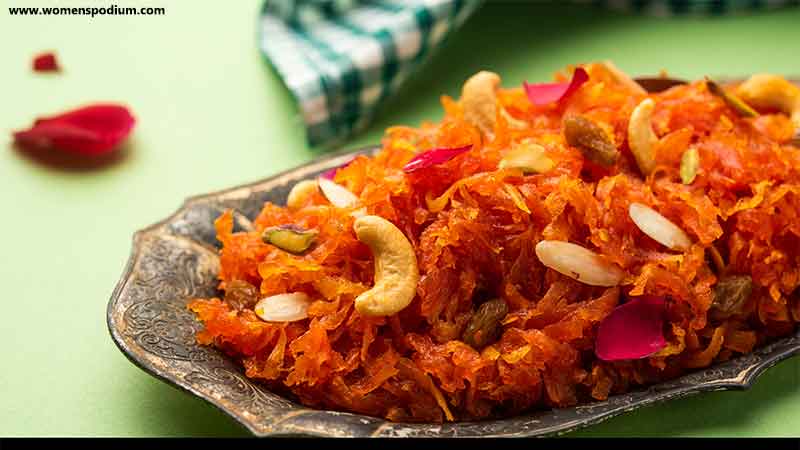 Whenever there is a joyful moment, we Indians have a habit of making carrot halwa or gajar ka halwa (carrot dessert). This traditional and delicious recipe has continued for generations. It includes carrot milkmaid, khoya and dry fruits as per your choice. However, if you're preparing the traditional recipe, you will only need sugar and full-fat milk with carrot..
4. Besan Ke Laddu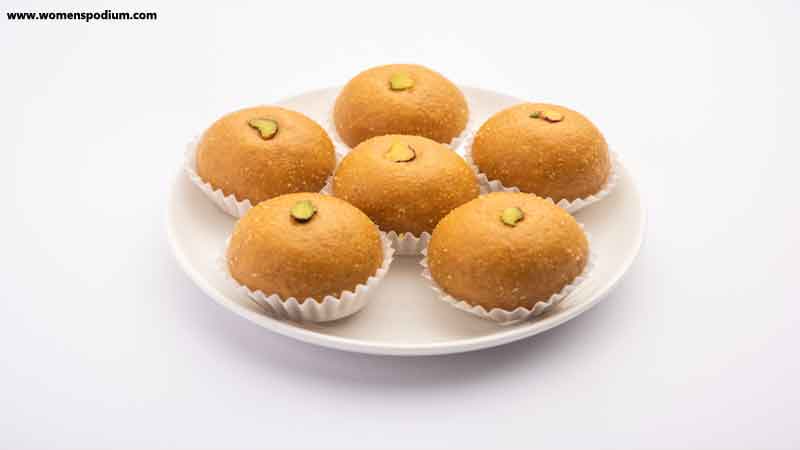 Besan ke laddu is a very popular Indian sweet during the festival. They are made up of gram flour or besan, which are shaped into round sweet balls with the help of powdered sugar and ghee. You can also add dry fruits as per your choice to enhance the taste. It usually takes 15 to 20 minutes to prepare the entire Diwali sweet. It is essential to take care of the consistency of the dough to make sure that the balls stick together.
5. Balushahi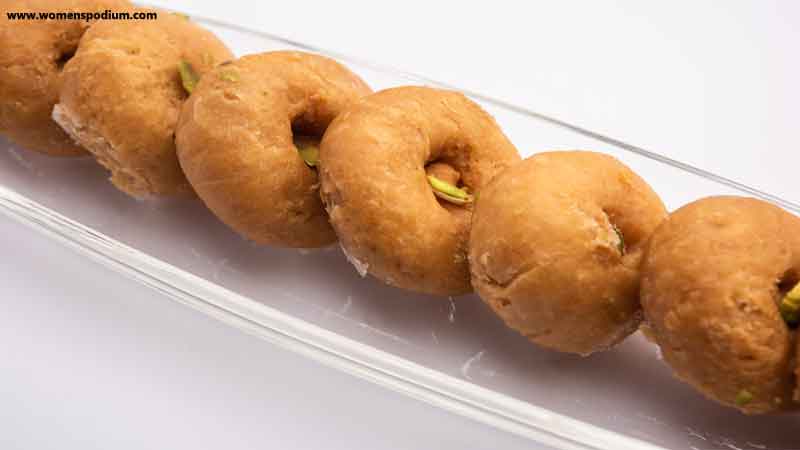 Balushahi is a very famous North Indian sweet; however, in South India, it is known as a badusha. It is a mixture of crispy sweet and fluffy sweet. Moreover, it is a mandatory mithai for Diwali. All you will need is some chopped dry fruits, all-purpose flour, baking soda, baking powder, salt, and a lot of patience. The main prerequisite to make these Diwali sweets is the proper whisking capability and the right consistency to level up the dough.
Snacks
6. Chakli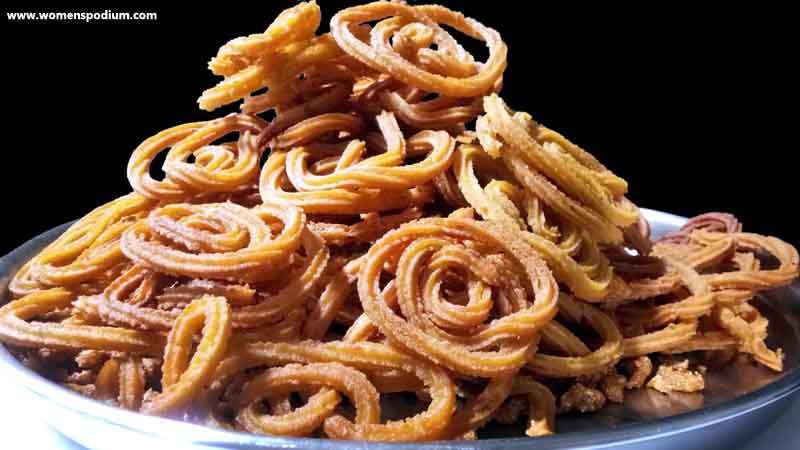 Chakli is one of the most loved Diwali snacks. It is a traditional snack made with rice and dal flour. Subsequently, its rich texture and taste combined with all the aromaticity which it creates in the room. People also make chakli with urad dal by combining it with flour. You can buy an appliance to form the shape of these Diwali snacks. It becomes effortless to level up the entire process. To make sure that your snack is made ideally, you need to check its Crispiness specifically. Many people prefer this snack with tea. 
7. Mathri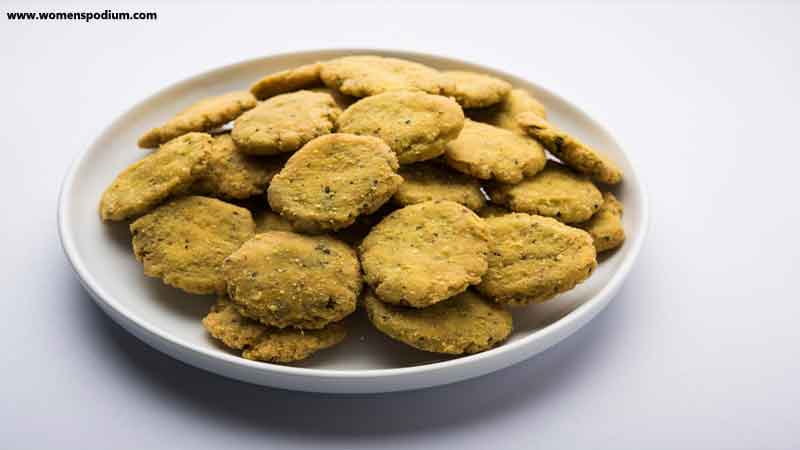 Mathri is a Rajasthani snack that has become a mandatory recipe for the Diwali festival. Everyone usually loves it because of its amazing taste and texture. It is made of wheat flour or gram flour for specific spices and semolina. Eventually, it takes 10 to 15 minutes to make the entire, and then you can either deep fry or bake them, depending on your choice. You can give the same angle to your Mathri by altering the spices that you put in. Also, It has become widespread these days to pair this snack with some Chutneys. Usually, people prefer Schezwan Chutney.
8. Namak Para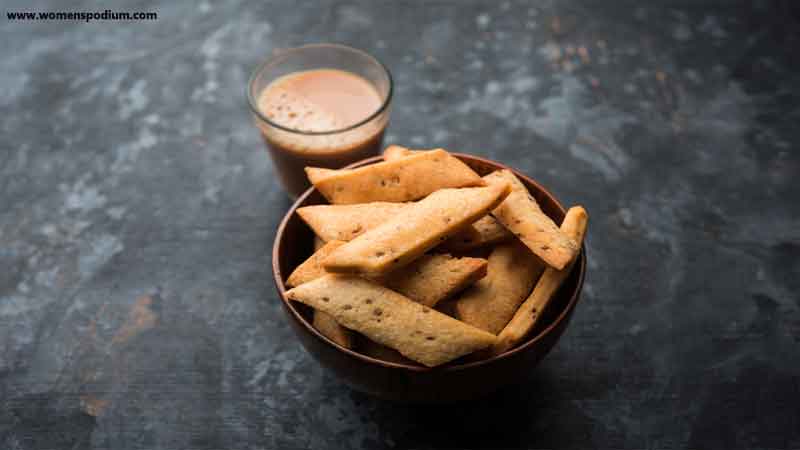 Namak para is the most loved Indian snack by kids. You might have also seen many of them bringing these Snacks to school after the Diwali festival. It is pretty easy to carry and delicious. Namak Para is made up of maida and can be varied with various spices. You can be very creative while cutting different pieces of the namakpara. People usually do it in the shape of a diamond. Also, the maximum time taken to prepare this snack is 10-15 minutes.
9. Poha Chivda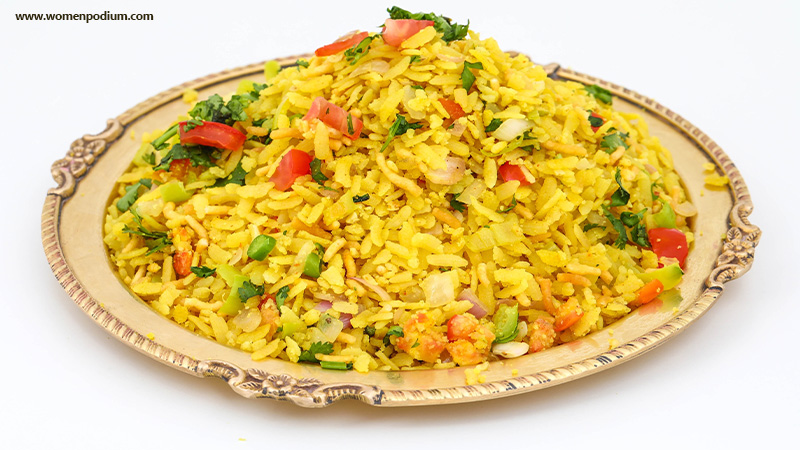 Poha chivda is an Indian mixture made up of flattened rice, spices, powders, and various nuts. They are mixed together and are roasted on the pan for a long period of time. After roasting these ingredients together, they are deep-fried. What makes this Indian snack extremely loved by everyone is its aromatic flavor and texture, which resonates with the entire room. This Diwali snack might take a little extra time since it has to be roasted well to ensure great taste. However, flattened rice remains the constant ingredient. You can alter the flavors by experimenting with Indian spices.
10. Peanut Chikki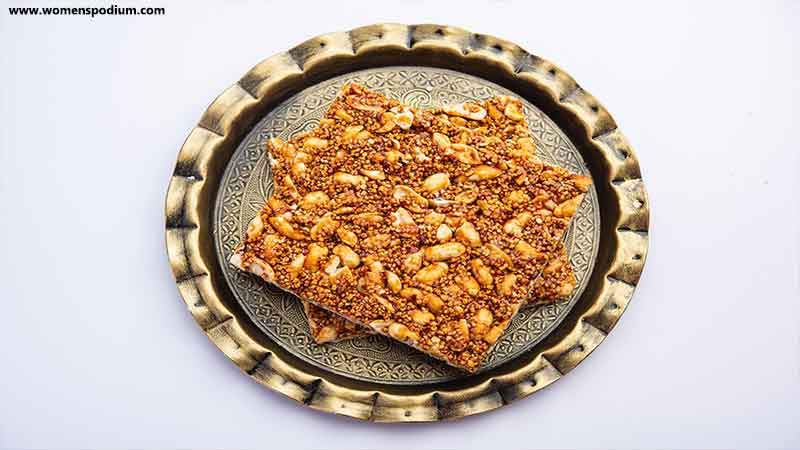 Peanut Chikki is a mixture of brittle peanut and jaggery. Subsequently, you might have seen people enjoying chiki in the winters, and Diwali marks the start of all of these seasons. If you are extremely health-conscious, then you can add refined sugar-free to the chiki. The most important tip to make this Indian mithai is the consistent steering of the jaggery so that it doesn't stick to the surface and makes it extremely hard for the peanut to roll into it.
Diwali is a festival of smiles, happiness, and a lot of deserts. Make sure you enjoy every bit of it from the depth of your heart. Please check out the about 10 mentioned Diwali snacks and Sweets before your very special day.
Also Read: To celebrate the light and warmth of these festivals, we brought you some of the best fun quotes on festivals that you can read in leisure.