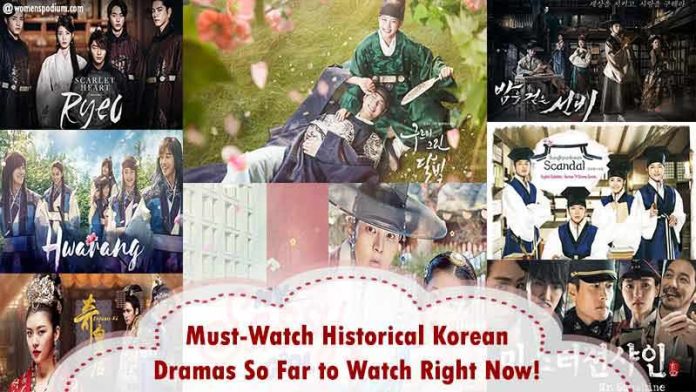 Being one of the K-pop and K-drama enthusiasts, I explored tons of K-dramas and idol groups. The thing is, when you explore K-pop, you ultimately get into the K-drama world. You start by scouting your favorite idols, a historical Korean drama they acted in, and without knowing, you fall deep into it. Here is my pick of Korean historical dramas, or so you call it, Korean period dramas, and why should you watch them!
What to Expect Out of Korean Historical Dramas?
Korean drama and especially historical Korean drama, has this intense thriller action and romantic fantasy everyone could enjoy. Here are some of the things:
Excellent Cinematography
The cinematographic techniques and aesthetics are outstanding. Korean dramas use different lighting arrangements, and you get the exact feeling of being among the vast patches of trees.
Refreshing Content
Korean period drama tends to uplift your mood. You never heard of the content you will see on screen. Sometimes supernatural powers are new, so you enjoy every moment.
Second-Lead Syndrome
That is everyone's concern (including myself). Whether you are a K-drama newbie or explored every K-drama genre, you get trapped in second lead syndrome because he is perfect.
Full of Humor
Even if you are watching a romantic fantasy, historical Korean drama still provides a remarkable humorous sketch. You find yourself enjoying the genre of drama you never thought you would.
Also Read: Either you are a newbie or die-hard fan of K-dramas, you must watch these best dramas of Korean actors who worked to deliver the enthralling plot.
List of 15 Best Historical Korean Drama of All Time
K-drama history produced some of the best historical K-dramas. Are you new to this K-drama genre, and historical Korean drama isn't something you watch? Following are some must-watch, swoon-worthy historical dramas (aka Sageuk drama) for you.
1. Moon Lovers: Scarlet Heart Ryeo (20 Episodes)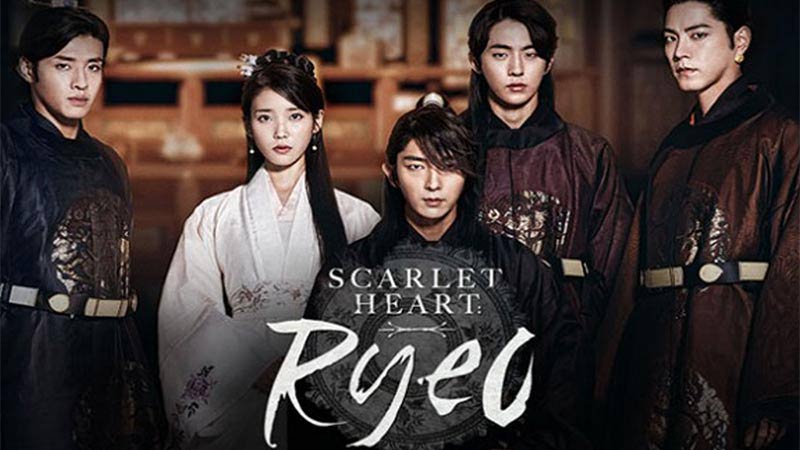 IMDb Rating: 8.7/10
When: 2016
Cast: Lee Joon-Gi, Lee Ji-Eun/IU, Kang Ha-Neul.
Summary: The 21st-century woman travels thousand years back in the Goryeo era. She finds herself in the body of the cousin-in-law of the 8th prince. She falls in love with the famously violent 4th prince.
For: Viewers who want a brief and compact storyline with pleasant aesthetics and emotional turns.
Why: Exo fans would love to watch the humor of Byun Baek-Hyun (as 10th prince). You should watch such historical korean dramas for their outclass humor, acting, and turn of fate for all the characters.
2. Hwarang: The Poet Warrior Youth (20 Episodes)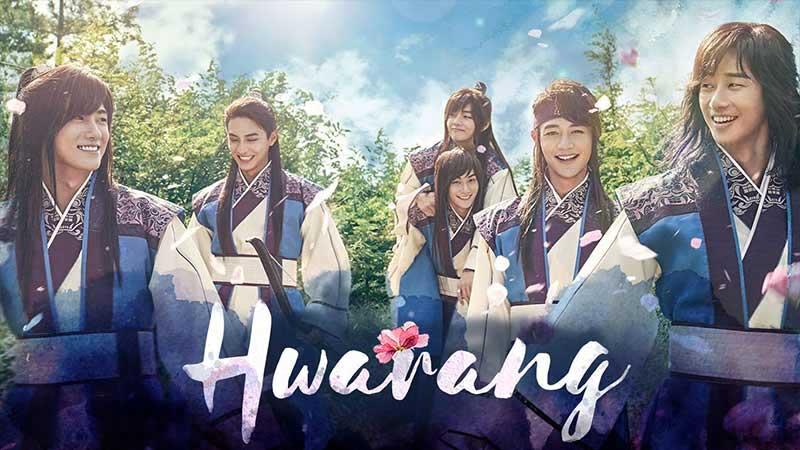 IMDb Rating: 8.0/10
When: 2016-17
Cast: Park Seo-Joon, Go A-Ra, Park Hyung-Sik.
Summary: 1500 years ago, an elite group of six charming men of Silla named Hwarang were skilled to protect the kingdom. It is about their friendship and brotherly love.
For: SHINEE and BTS fans would enjoy the humorous moments of amazingly skilled men.
Why: You will see the outstanding acting of idols. Minho will act as a hot-blooded and chivalrous man while Tae-Hyung is curious and entertaining. The ending is very smooth with an entertaining plot.
3. Empress Ki (51 Episodes)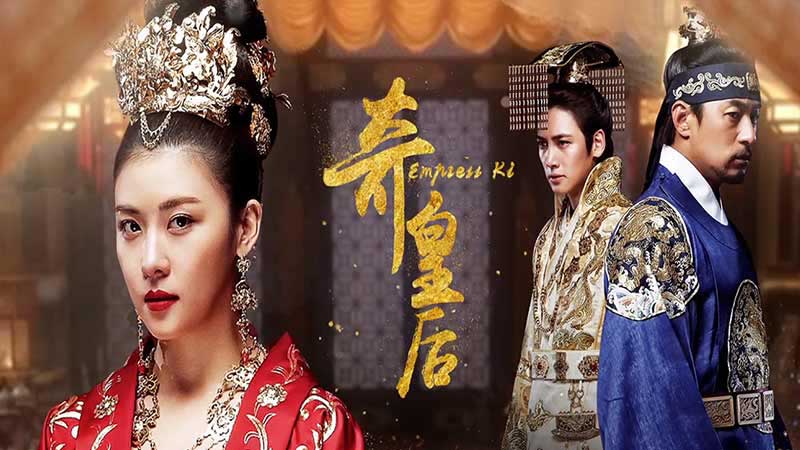 IMDb Rating: 8.7/10
When: 2013-14
Cast: Ji Chang-Wook, Ha Ji-Won, Joo Jin-Mo.
Summary: A woman born in Goryeo was initially the fiancé of King Wang Yoo. Later he died. She becomes the empress consort of the Yuan dynasty after marrying Ta Hwan.
For: Viewers who love politics and want to unravel the deepest secrets of history.
Why: You see a strong woman activist protecting women from becoming tributes. She was originally a slave disguised herself as a man in Goryeo. You will love how things turn out for her.
4. Love In The Moonlight (18 Episodes)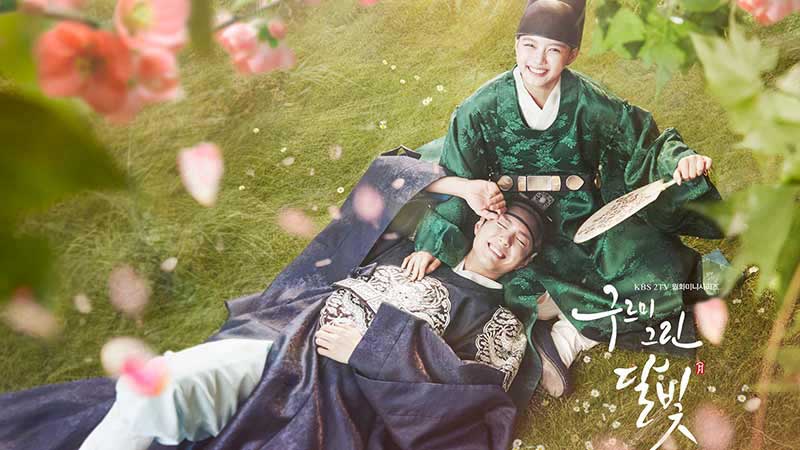 IMDb Rating: 7.8/10
When: 2016
Cast: Park Bo-Gum, Kim Yoo-Jung, Jung Jinyoung.
Summary: Young woman Hong Ra-On was brought up disguised as a man. She later becomes a eunuch at the palace.
For: Viewers who love the taste of modern art incorporated into historical Korean drama.
Why: You have to check out the encounter between the female and male lead, Hyo-Myeong, who is a crown prince. You should see how their bond flourished from friendship.
5. My Sassy Girl (32 Episodes)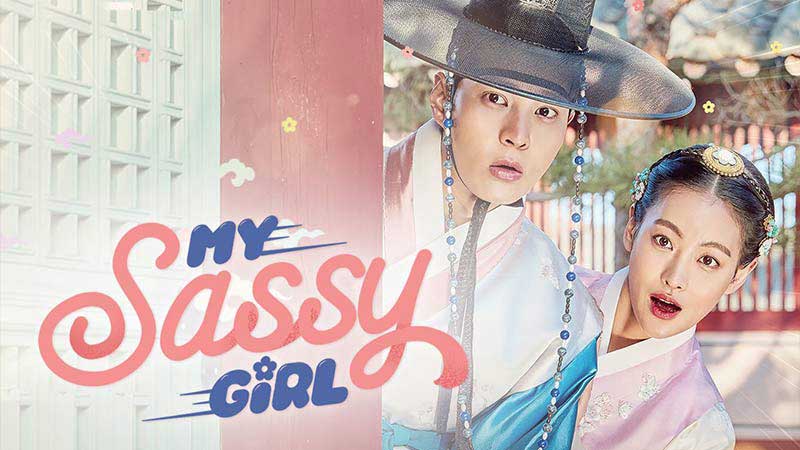 IMDb Rating: 6.9/10
When: 2017
Cast: Joo Won, Oh Yeon-Seo, Lee Jung-Shin.
Summary: The famous scholar Gyeon Woo, who was appointed to teach the stubborn and sassy princess, later became her protector.
For: K-culture fans who watch lighthearted romantic comedies with a mix of history.
Why: This historical Korean drama is based on a 2001 movie, but it happened in the Joseon period. The leads discover the royal secrets together. Its beautiful cinematography and visuals are worth watching.
6. Scholar Who Walks the Night (20 Episodes)
IMDb Rating: 7.3/10
When: 2015
Cast: Lee Jong-Gi, Lee Yu-Bi, Shim Chang-Min.
Summary: The plot revolves around a scholar who unveils the truth of the evil vampire controlling the palace.
For: Viewers who appreciate the fairy tale plots and admire the fusion of fiction and historical korean dramas.
Why: You will see how the scholar, crown prince, and a bookseller joined forces to deal with the vampire to save the palace. However, the scholar accidentally got himself turned into a vampire.
7. Sungkyunkwan Scandal (20 Episodes)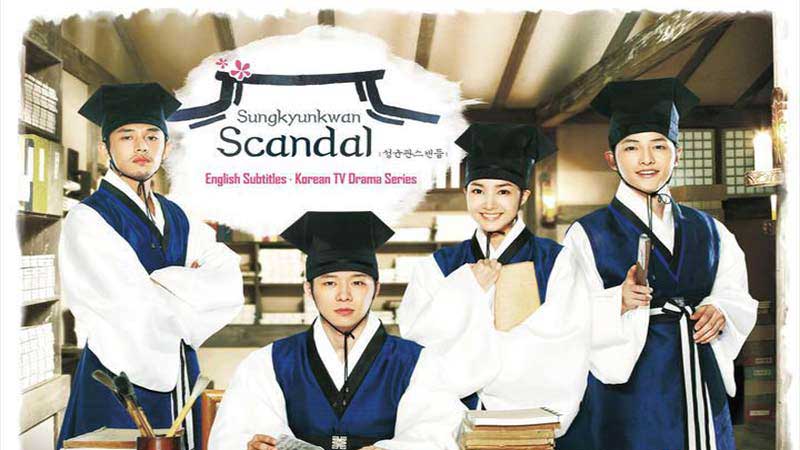 IMDb Rating: 7.8/10
When: 2010
Cast: Park Min-Young, Park Yoo-Chun, Yoo Ah-In, Song Joong-Ki.
Summary: The drama is about a girl who disguised herself as a boy so she could attend school.
For: Period drama newbies who want to start with a modern plot.
Why: The whole plot is exciting when a brave girl attends an academy with her sick brother's name. The schools in the Joseon era wouldn't let females study. She eventually entered there. But could her secret be hidden?
8. Queen for Seven Days (20 Episodes)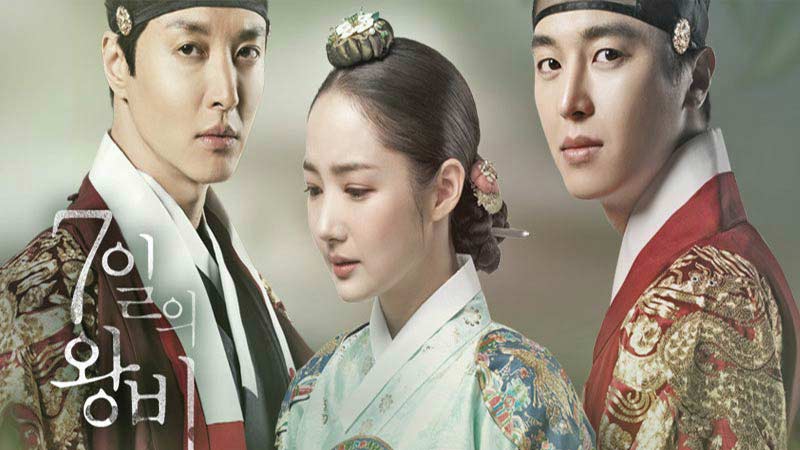 IMDb Rating: 7.8/10
When: 2017
Cast: Park Min-Young, Yeon Woo-Jin, Lee Dong-Gun.
Summary: The true story is based on the shortest reign of history when the queen was dethroned after seven days by her rivals.
For: Viewers who stan captivating storyline, tragic and complicated romance.
Why: You would be enthralled by how fate brought the King and Queen (of seven days) together, but tragedy followed them everywhere. Watch to know how the queen's prophecy turned out!
9. Rebel: Thief Who Stole the People (30 Episodes)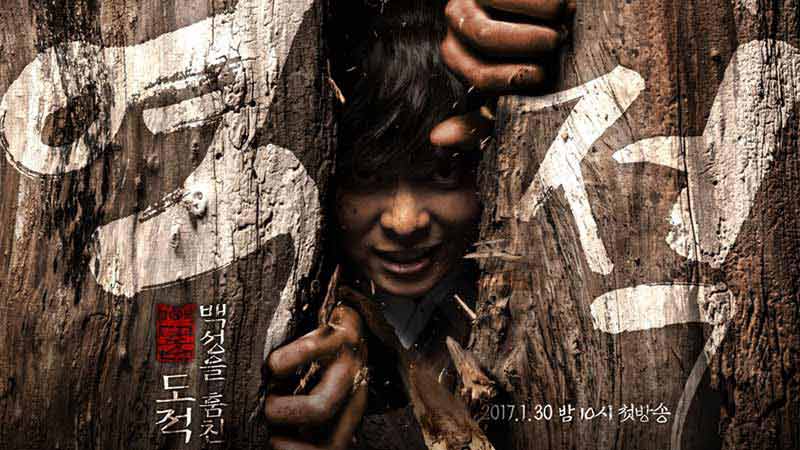 IMDb Rating: 8.3/10
When: 2017
Cast: Yoon Kyun-Sang, Chae Soo-Bin, Kim Sang-Joong.
Summary: This melodrama is about an activist, once a slave, who now steals from the nobles to help the poor.
For: People who are more into a serious and tragic love story in a K-drama.
Why: Gil-dong was the first-ever Korean Robin Hood. He helped the oppressed during the reign of the tyrannical King Yeon-San. You will see how Gil Dong became the leader of a group that helped people.
10. The Great Queen Seon-Deok (62 Episodes)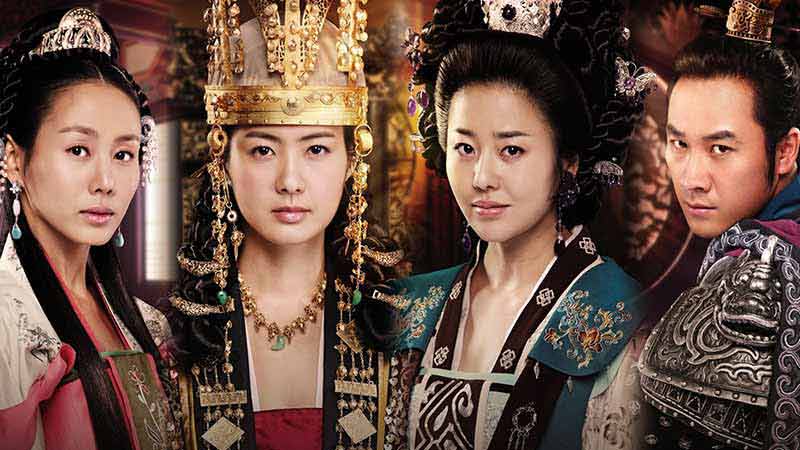 IMDb Rating: 8.8/10
When: 2009
Cast: Lee Yo-won, Go Hyun-Jung, Park Ye-Jin.
Summary: The series starts from the end of King Jinheung's reign and covers all the fictional events regarding Queen Seon-Deok.
For: Viewers who anticipate the thrill and suspense in a series of captivating plots.
Why: The story tells about a woman who became the first female Queen of the Silla kingdom. You will be enthralled by the outrageously captivating storyline, even if it is longer than regular dramas.
11. Il Ji-Mae: The Phantom Thief (20 Episodes)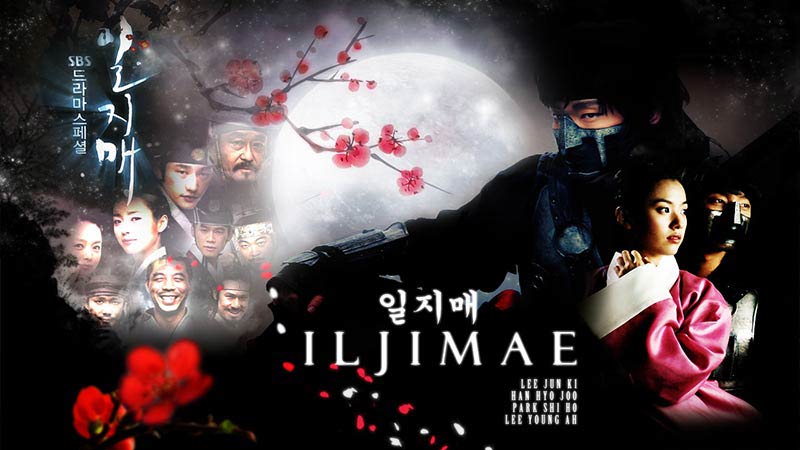 IMDb Rating: 8.1/10
When: 2008
Cast: Lee Joon-Gi, Han Hyo-Joo, Lee Young-Ah.
Summary: The hero becomes Robin Hood in the night. He leaves behind a plum tree branch (hence, Il Ji-Mae).
For: Viewers who want a fictional story filled with action in a lighthearted way.
Why: This is another story similar to Robin Hood at night, who gives people their belongings from corrupt officials. In this Sageuk drama, the lead searches for the owner of a sword who killed his family. What will happen?
12. The Emperor: Owner of the Mask (40 Episodes)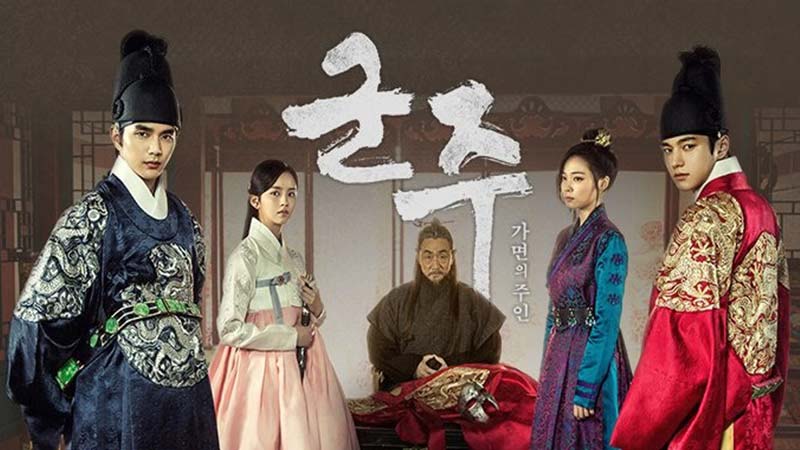 IMDb Rating: 7.4/10
When: 2017
Cast: Yoo Seung-Ho, Kim So-Hyun, Kim Myung-Soo.
Summary: The fictional story is set in the Joseon era, when a prince had to wear a mask to hide from the Pyunsoo group.
For: Viewers who want to watch drama other than typical historical Korean drama.
Why: The King handed over the Bureau to the Pyunsoo group in exchange for his son's life. Prince Yi-Sun had to wear his mask to hide. You should watch how he sneaks out to experience the outside world.
13. 100 Days My Prince (16 Episodes)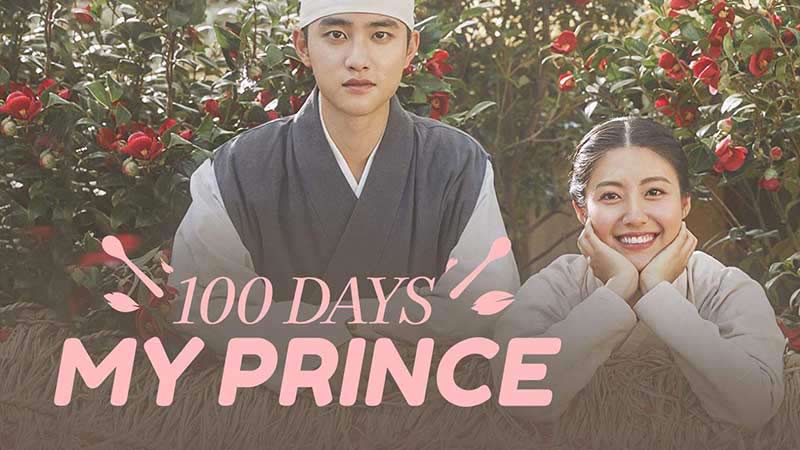 IMDb Rating: 7.7/10
When: 2018
Cast: Do Kyung-Soo, Nam Ji-Hyun, Kim Seon-Ho.
Summary: Crown Prince Lee Yul develops amnesia after an assassination attempt. He takes up a new identity.
For: Fans of EXO's member D.O, this Sageuk drama is worth watching.
Why: You will see an exciting plot when Crown Prince Lee Yul lost his memory and woke up somewhere else. He lives with a new identity, new life, and new wife (Yi-Seo).
Also Read: If you want to see more of Kim Seon-Ho's acting skills, watch K-drama "Start-Up" today.
14. The Crowned Clown (16 Episodes)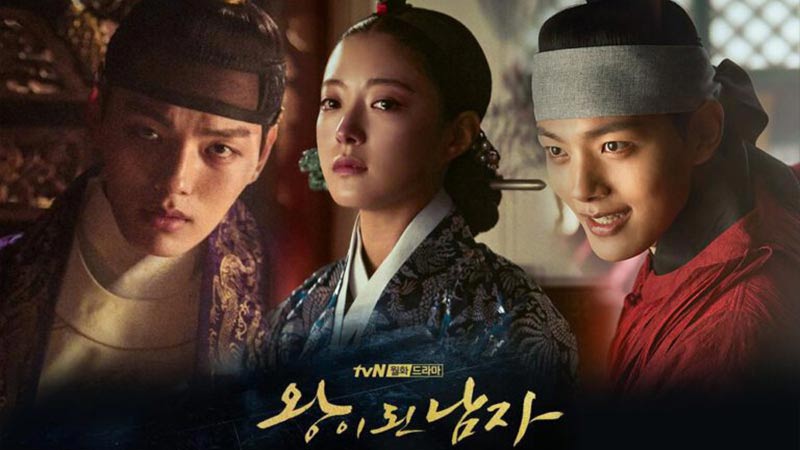 IMDb Rating: 7.8/10
When: 2019
Cast: Yeo Jin-Goo, Kim Sang-Kyung, Lee Se-Young.
Summary: The King gets his identical clown to act as King because of the violent uprising and fear of assassination.
For: People who are not a fan of typical historical Korean drama will be enthralled.
Why: The story is of the mid-Joseon era and progresses very smoothly. Yeo Jin-Goo played the double role of clown and King here. While the clown fooled the palace, he started falling for the Queen.
15. Mr. Sunshine (24 Episodes)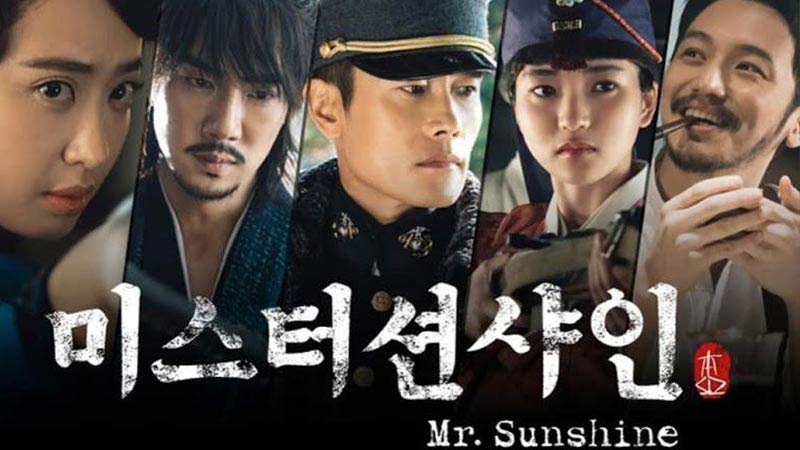 IMDb Rating: 8.8/10
When: 2018
Cast: Lee Byung-Hun, Kim Tae-Ri, Yoo Yeon-Seok.
Summary: In Joseon, Eugene Choi was born into slavery. He escaped to the US, became a Marine Corps, and returned for a mission.
For: Korean period drama newbies and K-drama enthusiasts, this drama is equally entertaining.
Why: A must-watch Sageuk drama if you want to know about historical events before the Japanese annexation. Eugene Choi returned there and fell for the aristocrat's granddaughter but faced challenges.
Historical Korean dramas are the best among all Asian historical dramas for K-culture fans to know more about Korea. Some of these must-watch dramas are not typical, so anyone could enjoy and appreciate them. Grab a bowl of Ramen and enjoy watching!