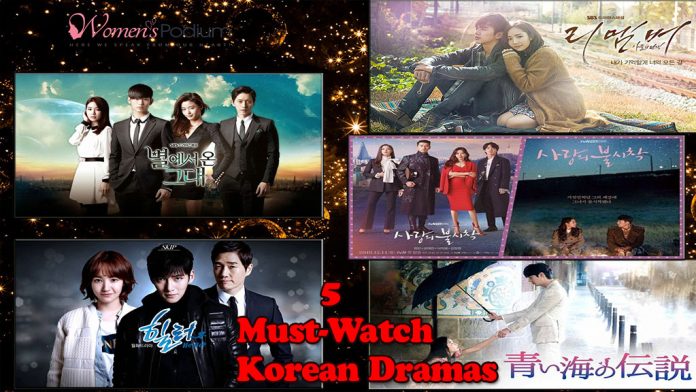 If you want to cheer up your mind with a therapy called entertainment then you should try these below shared 5 must-watch Korean dramas, and trust me you are not going regret it.
Movies are like an expensive form of therapy for me.

― Tim Burton
The above quote totally inspires my today's article. People often say they get bored but trust me, I hardly get bored, and when my favorite hobby is within my reach then how can I get bored! Isn't it? 🙂 I am a huge fan of movies and dramas and love to explore quality entertainment. And during this time of social distancing due to COVID-19 lockdown, it is a blessing for me to some extent.
My Love for KDramas
For the last ten plus months, I am totally into Korean dramas. Thanks to the subtitles, that language doesn't become any barrier. I personally think subtitles are actually "Pearly Gates" to the entertainment industry. Although, my Korean entertainment journey started in 2005 with a 2003 South Korean Romantic Melodrama, "The Classic". Since then, I am a great fan of their work and watched a bunch of Korean movies. And, not long ago, I traversed some winsome and artistic K-dramas which I want to share with the readers of Women's Podium.
If you want to experience quality entertainment check out some of my favourites must-watch Korean dramas. 🙂
1. Crash Landing on You (Sa-rang-eui bul-sa-chak – Original Title)
Ratings:
IMDb: 8.9/10
MyDramaList: 9.1/10
Genre: Romantic Drama
Directed By: Lee Jeong-Hyo
Starring: Hyun Bin, Son Ye-jin, Kim Jung-Hyun, and Seo Ji-Hye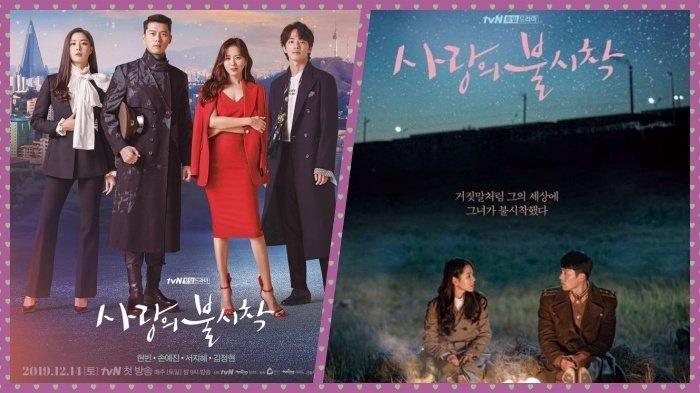 Although this is a new one, it is the first in my list and is going to remain my all-time favourite. Park Ji-Eun is the writer, and you might be thinking why I have taken the writer's name first? I truly want to compare him with Nicholas Sparks. Sparks' movies are very close to many of us and same I want to vouch for Park Ji-Eun. If you have watched or will watch – The Legend of the Blue Sea and My Love from the Star, you will understand my point of view. I will discuss these two later, and I must come back to Crash Landing on you now. 🙂
This 16 episodes South-Korean drama was aired on tvN in South Korea and on Netflix worldwide from December 14, 2019, to February 16, 2020. It is the highest-rated tvN drama and second-highest-rated Korean drama in cable television history and from my point of view, it is one of the must-watch Korean dramas.
Summary
The drama is about a South Korean heiress with a troubled family history, Yoon Se-ri (Son Ye-jin) who accidentally crash-lands in North Korea and meet Ri Jeong-hyuk (Hyun Bin). The story moves around the exhausting process of going back to her country; adjusting and adapting in North Korean environment; how two people who fall in love while helping each other and can't be together owing to their country's differences.
Why Watch?
In my opinion, this is the first drama which has given a glimpse of day to day life of the people in North Korea. I felt like they are still living in ancient times. But again, it was so cozy to watch those remote scenes, as they reminded me of my childhood and youth days in Arunachal Pradesh. In the present time, no one in our country can imagine their life without a mobile phone and internet, whereas North Koreans, especially in remote areas are happily living their life without mobile phones, internet, computer games, and whatnot!
However, after watching this series, it felt like the life of common people is very much restricted in North Korea. In contrast, rich people have their own luxury wherever they are – they live in their comfort zone. But one thing is certain that the common people are innocent and have no hatred towards each other. So, if you want to watch a romantic drama with adventure, some fight sequence, emotions, tears, family drama, you are going to love this one. You can watch it on Netflix.
2. My Love From the Star (Byeol-e-seo on geu-dae – Original Title)
Ratings:
IMDb:8.3/10
Viki:9.6/10
MyDramaList:8.7/10
Genre: Romance, Fantasy, Drama, and Science fiction
Directed By: Jang Tae-Yoo,
Starring: Jun Ji-Hyun, Kim Soo-Hyun, Park Hae-Jin, Yoo In-na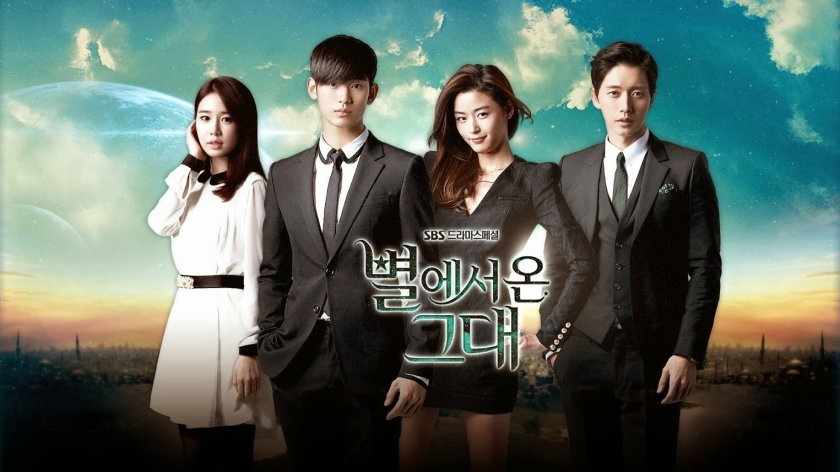 Also known as You Who Came from the Stars is my second favourite written by Park Ji-Eun. I personally find the genre as romantic comedy and still love to watch some of the funny moments on Youtube; they are literally laugh out loud videos.
My Love from the Star is 21 episodes South Korean romantic fantasy television series, aired on SBS from December 18, 2013, to February 27, 2014. The series received mostly positive reviews during its release in South Korea and received several awards across Asia. Actress Jun Ji-Hyun won the Daesang (Grand Prize), the highest award for Korean television, at the Baeksang Arts Awards and the SBS Drama Awards.
Summary
The story is about an alien who landed on Earth in the Joseon Dynasty 400 years ago. Later falls in love with a famous Hallyu actress of our era, who suddenly becomes his next-door neighbour.
Why Watch?
The chemistry between Jun Ji-Hyun and Kim Soo-Hyun is simply breath-taking. Ji-Hyun's fun punches in the drama are something that I die for and want to watch those moments over and again. Although, I find Soo-Hyun's character more intriguing, might be because he is an alien. He has played the character charismatically; I bet you will fall in love with him. If you have Netflix start streaming it now!
3. The Legend of the Blue Sea (Pooreun Badaui Junsul – Original Title)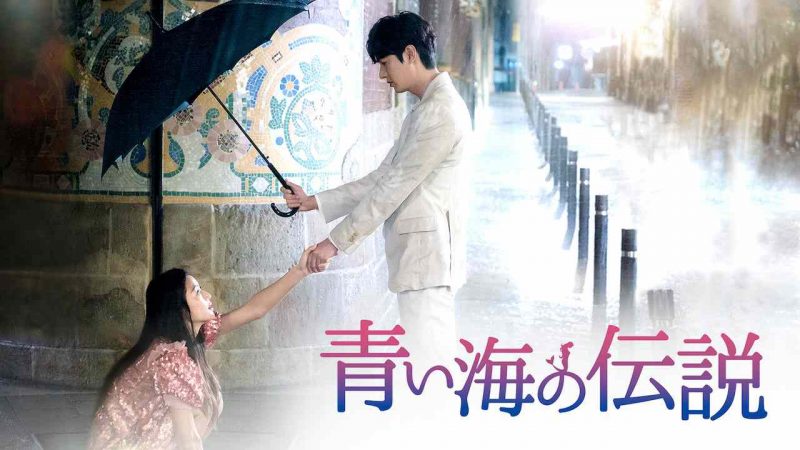 Ratings:
IMDb: 8.1/10
Viki: 9.6/10
MyDramaList: 8.4/10
Genre: Fantasy, Romance, Comedy
Directed By: Jin Hyuk
Starring: Jun Ji-Hyun, Lee Min-Ho
Again, superb work from Park Ji-Eun, Legend of the Blue Sea is a romantic comedy featuring two renowned stars of Korean Film/Television Industry, Jun Ji-Hyun, and Lee Min-Ho. This drama should be a must-watch if you are a hardcore fan of Kdramas.
The legend of the blue sea is 20 + 1 special episodes South Korean television series, aired on SBS from November 16, 2016, until January 25, 2017. Inspired by the classic Joseon legend from Korea's first collection of unofficial historical tales, this drama expresses the love story of a con-artist and a mermaid who travels across the ocean to find him.
Summary
The series revolves around the love story of Heo Joon-Jae (Lee Min-ho), an ingenious conman, and a mermaid named Shim Cheong (Jun Ji-Hyun). The story runs both in present and flashback. Rebirth, fate, and unrequited love, their romance is put together with the parallel story of their Joseon era incarnations. A beautiful selfless love story between Town head Kim Dam-Ryeong (Lee Min-Ho) and the mermaid Se-Hwa (Jun Ji-Hyun) from Joseon era and Heo Joon-Jae and Shim Cheong from this era. How can a mermaid from the Joseon era survive in modern-day Seoul?
Why Watch?
The story has innocence, love, jealousy, comic timings. existence of past life, reincarnation, karma and how true love find each other. Jun Ji-Hyun's acting is marvellous; you are going love her as 'mermaid'; one of the best parts of this drama is the Jun Ji Hyun funny scenes and comic timing. If you like fairytales and the fantasy realm of KDramaWorld, give it try. I am 100 per cent sure you are going to adore it. It is available on Netflix if you want to give it a try.
4. Healer (Hilleo – Original Title)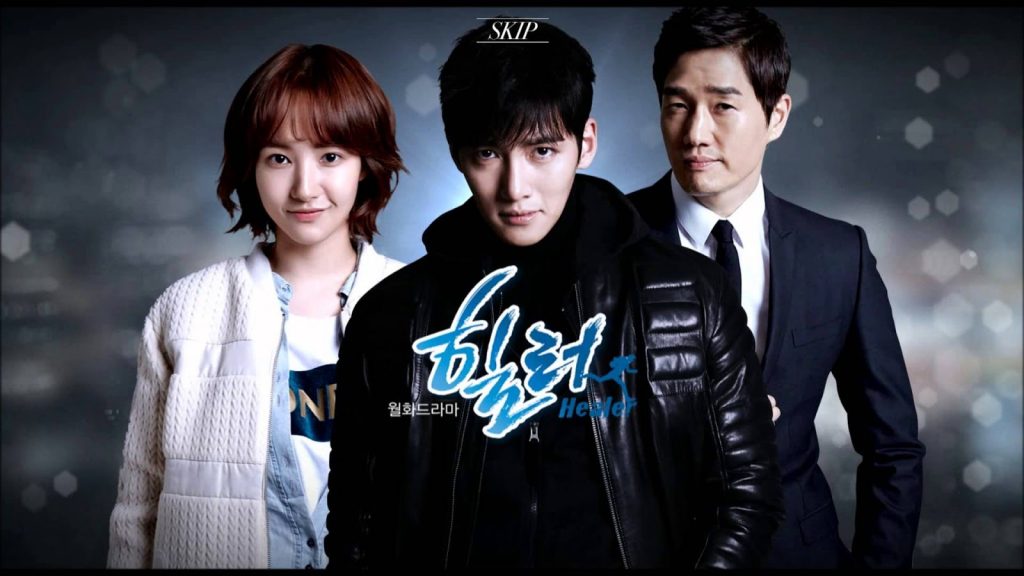 Ratings:
IMDb: 8.5/10
Viki: 9.8/10
MyDramaList: 9.1/10
Genre: Action Thriller, Romance
Directed By: Lee Jung-sub and Kim Jin-woo
Starring: Ji Chang-Wook, Park Min-Young, Yoo Ji-Tae
In the list of must-watch Korean dramas, the fourth that joins the list is Healer. Written by Song Ji-Na, Healer falls in the genre: thriller and suspense along with a beautiful love story. You can watch it on Netflix.
Healer is 20 episodes South Korean television series and it was aired on KBS2 from December 8, 2014, to February 10, 2015. Although Healer received modest ratings in its home country, in fact, it grew a huge fanbase overseas and made Ji Chang-Wook renowned outside Korea.
Summary
The drama moves around a decade-old murder accompanying a group of five friends who ran an illegal broadcasting station during the Fifth Republic in South Korea. The present story moves around a heinous crime and some hidden truths in the past. The current scenario in the story mainly revolves around three different people:
An illegal "night courier" with the codename "Healer" (Ji Chang-Wook) who has tremendous fighting skills.

A reporter Chae Young-shin/Oh Ji-an (Park Min-young) from a second-rate tabloid news website,

And a famous journalist at a major broadcast station Kim Moon-ho (Yoo Ji-Tae).
In a quest to uncover the truth from that 1992 incident, how these three characters dealt with media, criminals and corrupt system. Simultaneously, struggling between truth and fate how two young minds came together. Healer and Chae Young-shin's love story is something to watch.
Why Watch?
The story moves in and out, both in the past and present. You will have to be on alert while watching it as the transition between present and past is quite quick but smooth. The first one or two episodes need more attention for non-Koreans to connect the dots. If you want to watch a story which has some excellent fighting sequence, suspense, drama, love story, this drama is worth watching.
5. Remember: War of the Son (Rimembeo: Adeul-ui Jeonjaeng – Original Title)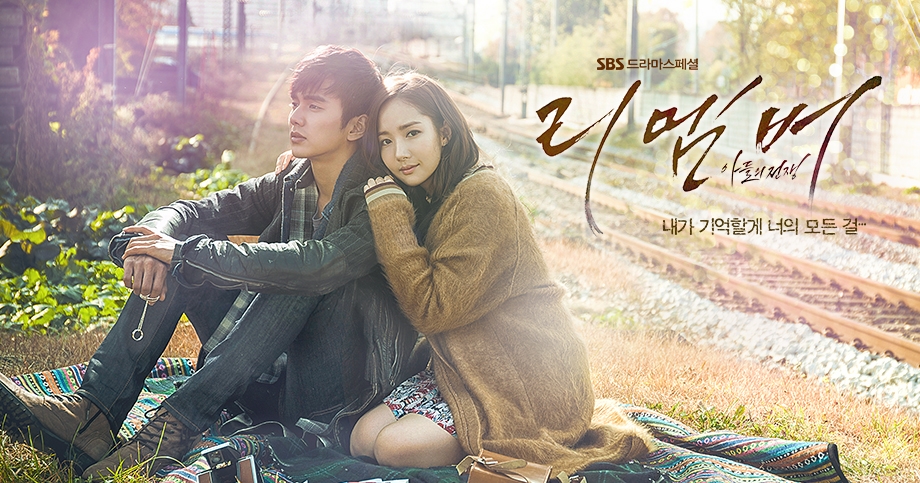 Ratings:
IMDb: 7.9/10
Viki: 9.5/10
MyDramaList: 8.4/10
Genre: Courtroom Drama, Crime, Thriller, Suspense, Mystery
Directed By: Lee Chang-min
Starring: Yoo Seung-ho, Park Sung-Woong, Park Min-Young, Namkoong Min, Jung Hye-sung
The last drama in my list is Remember: War of the Son, This drama's plot is unlike the rest of the four, but if you want to experience the exceptional acting of Namkoong Min, you must watch it. The genre of this drama primarily is crime dealing with the corrupted legal system. This too is available on Netflix.
It is a South Korean thriller drama which was aired on SBS from December 9, 2015, to February 18, 2016. Yoo Seung-Ho won Excellence Award for Actor in a Genre Drama, at the 2016 SBS Drama Awards. He was also nominated for the Top Excellence Award, Actor, at the 9th Korea Drama Awards. Namkoong Min's performance as an antagonist won him an Excellence Award for Actor in a Miniseries, at the 5th APAN Star Awards, as well as nominations for Grand Prize at the 2016 SBS Drama Awards and for Best Actor at the 52nd Baeksang Arts Awards.
Summary
The story is about a young lawyer who can remember every detail of every single day of his life; struggling with the legal system and tries to prove the innocence of his father, a convicted murderer on death row.
Seo Jin-woo (Yoo Seung-ho) has a special condition called hyperthymesia, in which an individual possesses a superior autobiographical memory, and due to which he can recall his personal experiences and events in perfect detail. On the other hand, his father developed Alzheimer's disease, making him lose his memories. Jin-woo pledges to prove the innocence of his father, who was wrongfully convicted of murder. Four years later, Jin-woo becomes a lawyer to put the real criminal behind bars but bribery, corruption made his struggle harder; in other words, it was not an easy road to justice. Lee In-ah's (Park Min-young) support in his stressful journey is admirable, she was a strong pillar in Seo Jin-woo's life, again you will find a soft and beautiful love story in this drama.
Why Watch?
I must say writer Yoon Hyun-ho has justified the plot. To be honest, I was shaken by Namkoong Min's performance as the story's antagonist, he is just incredible. If you are looking out for something outstanding this drama is one of the must-watch korean dramas. His villainous role caught me so deeply that still after a year whenever I see him in any other series, I feel like what he will do now!
Recently I have finished watching the 2016 series "The Doctors" in which it has one episode on him, although his character was adorable in this drama. Still, I was on the verge of the negative side that now he is going to do something terrible. Hope after hearing my story, you can relate clearly that such terrific was his acting in Remember! Must see this drama if you want to see the insights of the social system and legal system of South Korea.
That's the end of my article if you want to discover something new you must consider these above 5 must-watch Korean dramas. Let us know your views via comment section.