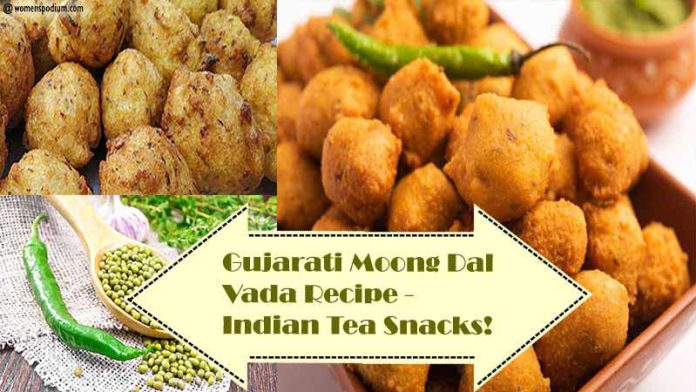 Call it moong dal vada or Gujarati dal vada, whatever you want; the thing that matters is: its taste. These dal vadas are quite a famous street food all over Gujarat, particularly in Ahmedabad. It's a savory Indian snack tea time dish; dal vadas can be tempting starters for a small get-together or evening snacks during the rainy season. They are crispy outside, soft and spongy inside, best served with sliced onions and fried green chilies. Cooking this Gujarati moong dal vada recipe doesn't involve dozens of ingredients or time; it's too easy to cook or to try at least once. Not only grown-ups, even kids and teens love this yummy pakoras.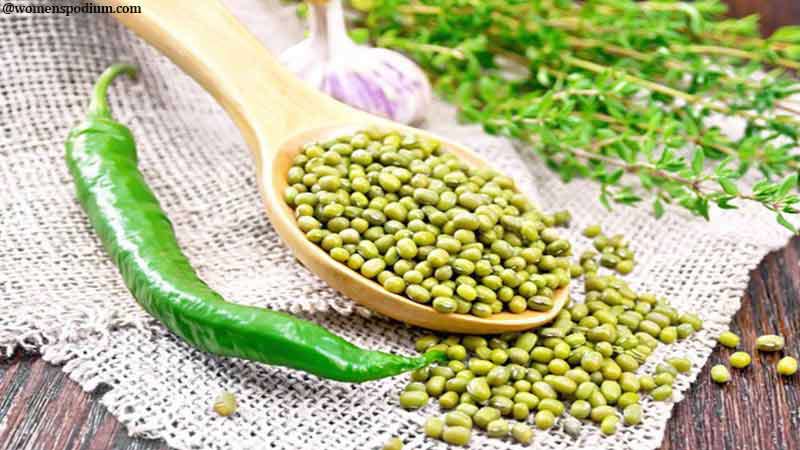 Also Read: Healthy breakfast provides energy and nutrients to start the day actively. Check out some healthy and delicious breakfast ideas for teens.
Moong Dal Vada or Moong Dal Pakoda
Sometimes people gets confused between these two tea snacks, but the recipe for both are totally different. Moong dal vada is quite famous as a Gujarati tea snack recipe, especially during the rainy season. In this recipe, we use green chilka moong dal (moong dal with skin) while making moong dal pakoda; we use yellow moong dal. Both taste different but are equally crispy and tasty. Let's have a look at the recipe for dal vada.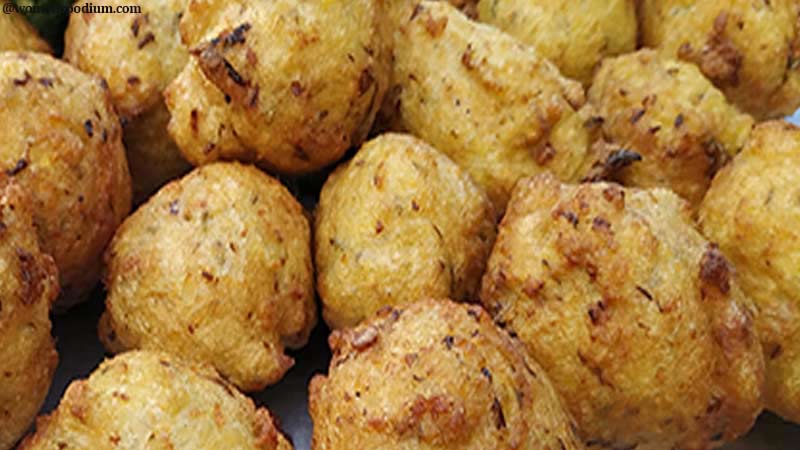 How to Make Gujarati Moong Dal Vada
Recipe type: Snacks
Cuisine: Indian (Gujarati)
Serves: 3-4
Ingredients
Green moong dal – 1½ cup
Fresh green chilli – 5 to 6
Garlic – 6-8
Ginger – 2 inch
Salt to taste
Black pepper powder – ½ tsp
Pinch of baking soda
Oil for deep frying
Garnish to Serve
7-8 green chillies (slit and deep-fried)
1-2 medium onions sliced finely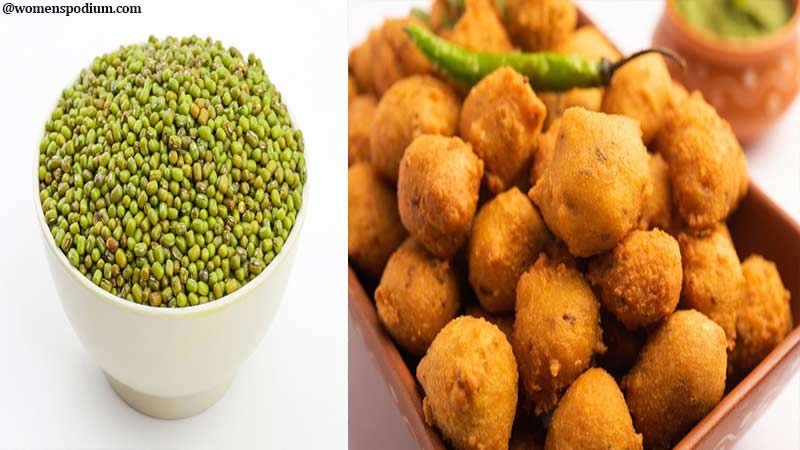 Instructions:
Clean and wash moong dal thoroughly.
Soak in enough water for 6-8 hours or overnight.
After the dal is fully soaked, drain excess water from the dal; once again, wash dal in clean water and put the dal in a strainer for 1 minute.
Take a grinder, put the dal into it, add garlic, chopped green chilies and ginger into dal.
Don't add water while grinding; if needed, you can add a tbsp. of water and coarsely grind it in 2-3 batches.
Transfer the finely ground batter into another bowl, add salt, baking soda and black pepper powder to the batter.
To enhance the flavour, you can add garlic paste, chopped coriander leaves and chopped onion too. (These are optional)
Mix well and keep it aside.
Heat the oil in the iron kadhai or non-stick pan for frying dal vada.
Drop a small ball of batter to check the oil is enough hot or not.
When the oil is hot enough, keep the flame on high, drop 6-7 dumplings or small dal balls simultaneously; after a minute, slow down the flame.
Stir and fry the moong dal vadas on a slow flame until they turn golden on all sides.
Flip them after every 1 -2 minutes to cook them evenly.
Always fry fritters or vada on slow to medium flame so that they can be adequately cooked from inside as well.
Take them out and place them on a kitchen towel, in the same way, prepare all vadas. Make sure vada should be crispy outside and soft inside.
For serving, fry green chilies in oil and sprinkle a little salt on them.
Serve hot with tea, fried chilies, and chopped onions.
Concerned About Oil?
Some of you might have concerns about deep frying; to avoid that you can try making on non-stick Tawa. If you are on a low-calorie breakfast plan or a weight loss journey, cooking this moong dal vada in the air fryer or non-stick pan is advisable. It will taste different but still worth trying if you want to avoid oil. Try this moong dal vada recipe once, and relish this treat with your family.
Also Read: Eat healthy, practice yoga for weight loss or burn 400 calories with simple workouts. Stay safe and healthy!