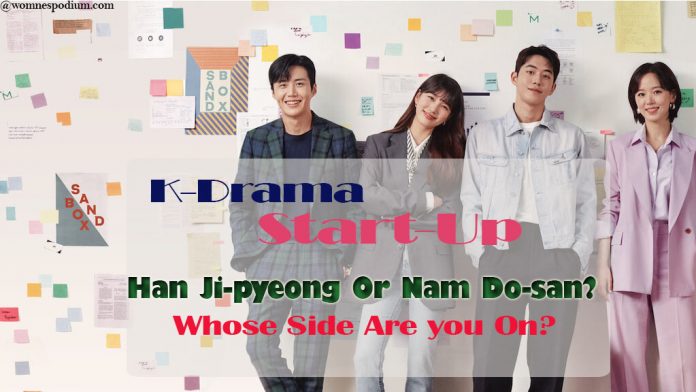 K-Drama, Start-Up, starring Bae Suzy, Nam Joo-hyuk, Kim Seon-ho as the main lead is talk of the town these days. This new 2020 South Korean television series airing every Saturday and Sunday on Netflix is taking breathe of K-Drama fans with its every single episode. Being a big fan of Korean drama, how can I miss this one! 🙂 It's been amid my dire watch list since the day it aired. To be honest, I'm totally head over heels with the storyline, script and characters.
Why am I watching Start-Up?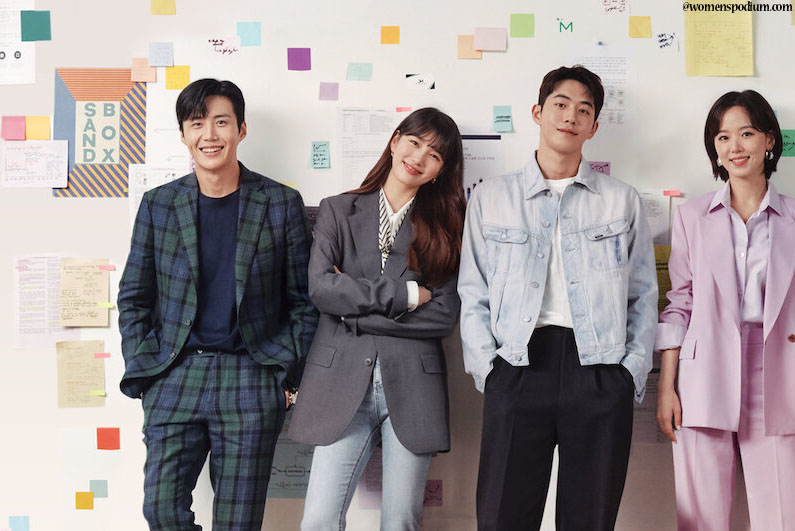 It's just the storyline and characters, not the hotshot star cast of this drama. It is delightful to see the youth coming up with some brilliant ideas, bitter but realistic facts about business; and a dream supporting platform like Sandbox for budding entrepreneurs. Start-Up has everything right from the love triangle, business ethics, unethical business approach, team plus individual achievements, life-saving apps ideas, funny moments, the strength of programmers, bitter reality of life, to women empowerment. Everything is justified except the love triangle.
What Disappoints me in K-Drama, Start-Up?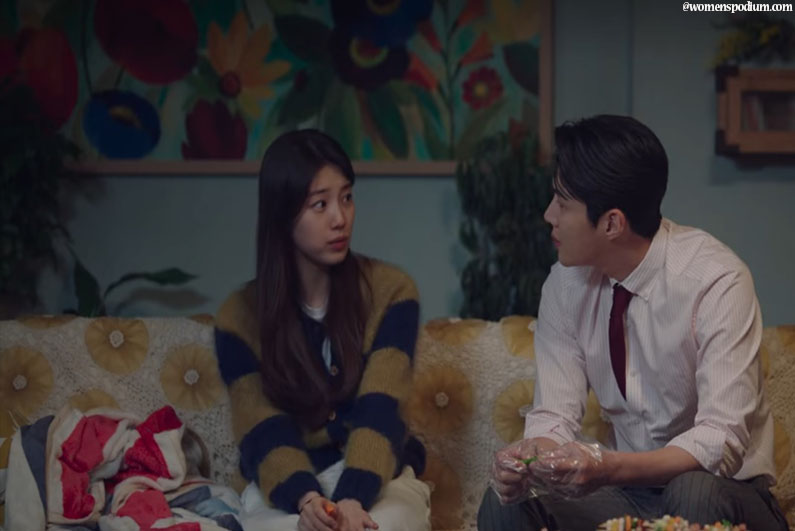 I have no personal vendetta against anyone, but I am literally unhappy with the writers. I was expecting some twist and turns in the last weekend episodes; unfortunately, it seems there is no hope for Ji-pyeong and Dal-mi. This week is the finale week; still, two episodes are to go. However, seeing next Saturday's promo; my gut feeling is Seo Dal-mi (Bae Suzy) will fall for Nam Do-san (Nam Joo-hyuk). I am on a verge to think on my feet, even to imagine them together for a slight moment is giving me heartaches. 🙁 I want this story to end seeing Dal-mi and Han Ji-pyeong (Kim Seon-ho )together. Although, on social media, people are blindly in favour of Nam Do-san and trolling Han Ji-pyeong. Oh! Come on, seriously guys, is Ji-pyeong really that much annoying? And not a genuine namjachingu (boyfriend) for our Dal-mi?
No One wants to Break the Taboo!
Again no offense to the writers or main lead Nam Joo-hyuk, I subjectively feel like writers of this K-Drama are not going with the flow of the story and characters. Instead, they are going with the popularity and rating of the main lead of The Bride of Habaek, Nam Joo-hyuk. Although in this drama (Start-Up) he is the main lead, but I don't want to tag Seon-ho as the second lead, as I find his character in this drama is more powerful and impressive than Joo-hyuk. At the moment, we all know the Joo-hyuk is more popular than Kim Seon-ho, and I guess, that's why no one wants to break the taboo and want to pair the male and female lead, to end the show as "live happily ever after". Although, in a brief period, the way Kim Seon-ho has established himself and gained popularity is commendable.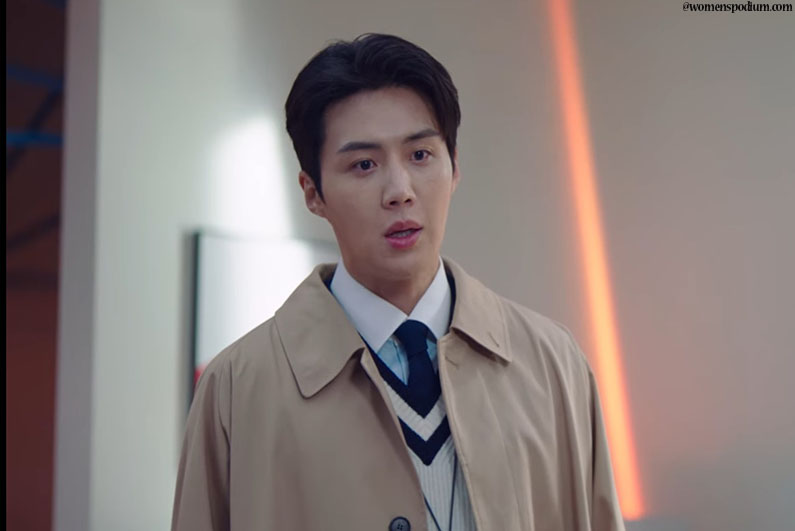 Well, when it comes to any drama, movies, books review, we all have our own point of view, and we should totally respect it. In this article, I am going to pen down the reasons, why I am upset with K-Drama, Start-Up. I simply want, the writers of this drama to give us something valid based on an actual analysis not based on the off-screen popularity of the actors.
Why Should Seo Dal-mi be with Han Ji-pyeong?
Why do I want the lead actress Dal-mi to end with Ji-pyeong? It's because of the chemistry between them. The past they shared, the way they became close when they were teens. There are endless reasons for my favouritism; that's why I am going to put some facts to plant my case for the verdict.
First Love And Childhood Crush
We all know that Ji-pyeong was Dal-mi's, first love. However, she didn't meet Ji-pyeong in person ever, although he was her first love until she met the other Do-san in person. The story tells us that she was in love with him because of his soulful letters. His letters were an all-embracing console/comfort for her when her parents got divorced, and her elder sister and mom left Dal-mi and her father all alone. If it weren't Ji-pyeong's letters, Dal-mi would have lost her path. She wasn't in love with the name 'Nam Do-san'. The truth is, she was in love with the letters written by Ji-pyeong taking a fake pen name as Do-san.
Sincere and Caring
Being women, we love to get sincerity, care, respect from our partner. Ji-pyeong is always kind, reliable and caring for Dal-mi. He is concerned about her and all the time on his toe for her. Although he is madly in love with her, yet he is not forcing himself on her. The best thing is he has given her space, her freedom, even respecting her decision to choose or not to choose him.
Succesful and Honest
Ji-pyeong is always honest with her, even if the truth can hurt her, he guides her and gives her true feedback. Even in the last Sunday's lift scene, when he stopped Do-san to see Dal-mi with a diplomatic reply, he immediately called Dal-mi, to tell the truth. Last but not least, he is quite successful and a good contender for our protagonist, Dal-mi. 🙂
Why Shouldn't Seo Dal-mi be with Nam Do-san?
As I said already, I am not biased or against anyone, but after closely observing all the 14 episodes of Start-Up, it seems to me that makers of this drama are forcing us to accept the relationship between Seo Dal-mi and Nam Do-san. Usually, when it comes to romantic genre, childhood love, long-lost love, first love, are the central storyline of Korean dramas. So, why in this drama, they are spoiling the essence of love??? One side they are showing Ji-pyeong's character a decent and ideal Namja (man), and on the other hand, they are sidelining with Do-san when it comes to Dal-mi. So, let's hear me out, why I am so desperately against Seo Dal-mi and Nam Do-san to be paired together.
The Plot of Start-Up Totally Favours Dal-mi and Ji-pyeong as Couple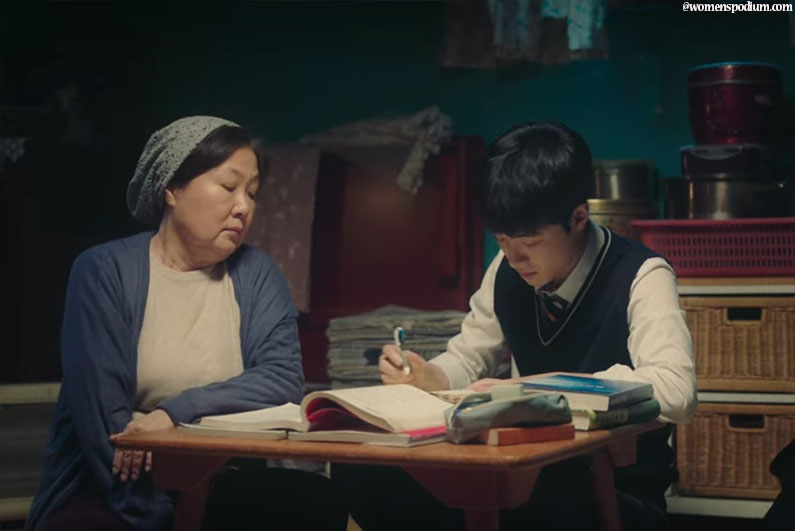 The story clearly seems to be inclined towards Dal-mi's first love and the letters she got from Ji-pyeong' which was quite a saviour for her at a time. She has been searching for him (Ji-pyeong as Do-san from the letters) since her teenage until she met with Do-san (Joo-hyuk) in real. She was in love with the person from the letters, and the Do-san she knows now is totally opposite to the Do-san from the letters.
True Love Seeks Sacrifice, Selflessness and Compassion
The Do-san, Dal-mi has met is trying to steal her first love. In the beginning, he unquestionably knows that Dal-me is in love with the person from the letters, yet he became selfish, lied to her and hid the truth about his true identity. Instead, he asked Dal-mi, what she likes in him, and to my wonders, she liked nothing in him except his broad palm. Here, I am confused, how can a woman love a man just because his palm is bigger than her? Is it justified? Why are writers forcibly putting the plot in our mind? She clearly told him that she likes him because of the letters they exchanged in the past.
First Love Has its Own Spark and Charm
Even when Dal-mi's Halmoni (grandmother) asked her to choose between the Do-san with the letters and the Real Do-san! And without a thought, she chose Nam Do-san, who wrote the letters to her; and that I will call an impulsive feeling. But the ongoing story is forcing us to witness her to be with Do-san, I really want to know why? The conversation between Halmoni and her clearly states that she was unconditionally in love with her first love.
Lead Protagonist Character is Negative Sometimes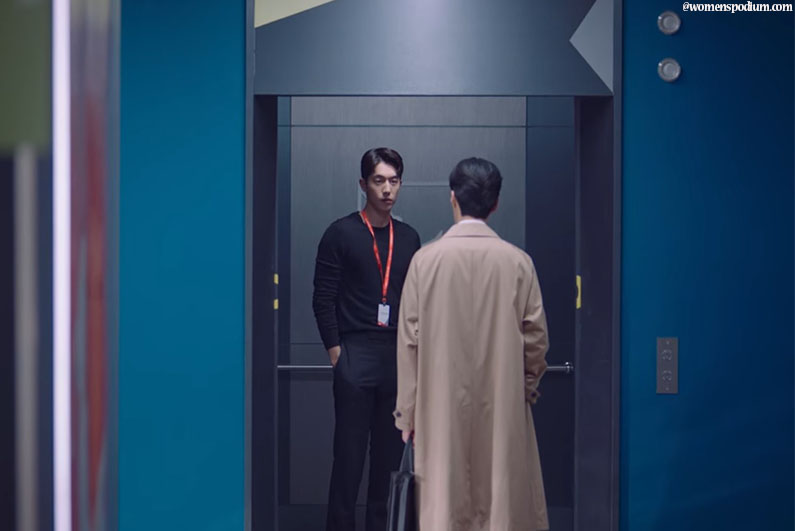 I don't know what the writers are up to, but personally, I find the character of Do-san negative sometimes. However, the script suggests that he is a shy, selfless guy with soft emotions, but whenever he comes across with Ji-pyeong, he is somewhat aggressive, disrespectful, and with a villainous look in his eyes. Why does he forget that he would have never met with Dal-mi if it weren't the letters written by Ji-pyeong?
Final Thoughts on K-Drama, Start-Up
Well, I have a lot in my mind. I tried to put a few set of conditions to prove my point valid. But as I said above, it is entirely our perception and views, so no offense to Nam Joo-hyuk's fans. If you have read my article, also following this amazing, comforting K-Drama; and have any thoughts then please do share with us, I would love to have a debate on it. My vote is for Han Ji-pyeong, what's yours?
To the readers, who haven't watched this drama or are new to Korean dramas, I suggest come out of your comfort zone and try some of these Kdramas, I bet you will add an excellent genre to your watch lists. And those who are die-hard fans of K-Dramas and haven't watched this one yet, hurry up people, stream this K-Drama, Start-Up on Netflix. Lastly, I want to conclude that this article is not a review; it is entirely my views. Do let me know your opinions in the comment box. 🙂