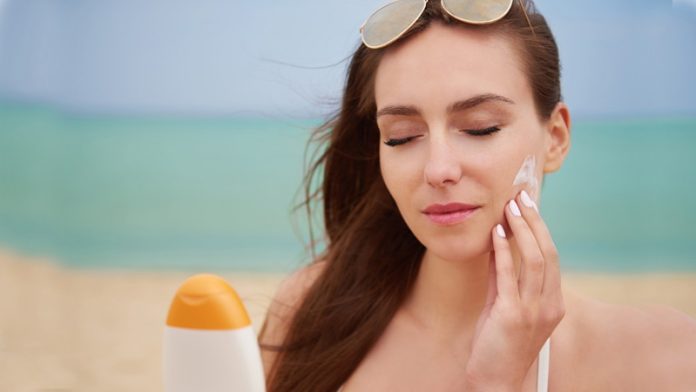 Any person who traveled twice or thrice knows that you can't roll in at the airport without having your travel size sunscreen. And you know what, no delayed flight or many luggage bags will bother you, but UV is your worst enemy on vacation. Sunscreen is a must-have whether you want to go on a beach, spend quality time in a resort, or go hiking. Also, you don't want to drag massive bottles of sunscreen because you don't need those for a week-long trip. Here you can find the ten best travel sunscreen products to fit in your carry-on with other things.
10 Best Travel Size Sunscreen In 2022 You Should Pack For Vacation
You can always do some research before buying a travel size sunscreen for you. But if you are being lazy, then this list will give you the ten best travel sunscreen options to choose from. Most of them suit most skin types.
1. Coppertone Travel Size Spray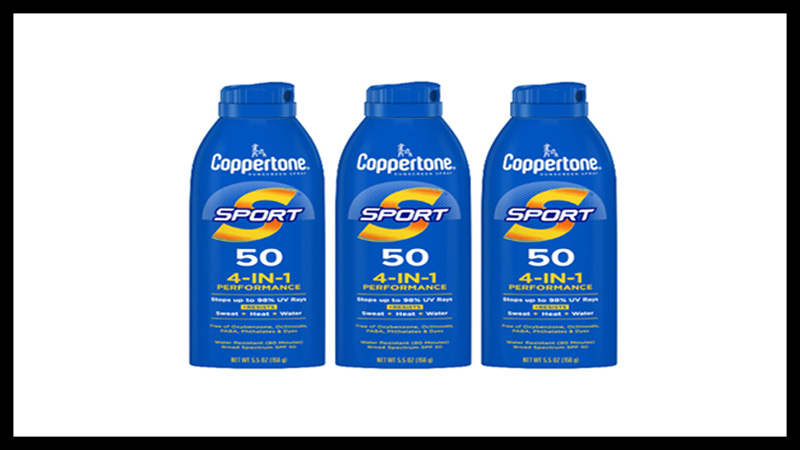 For those of you who prefer sunscreen spray, packing this travel size sunscreen spray is a must for your long trips. This spray weighs only 1.5 oz, so you can carry it easily. Also, this travel size face sunscreen has an SPF of 50 and is efficient enough to block 98% of all UV rays. Moreover, the formula of this high-performance sunscreen is sweat and water-resistant, so you can wear it while running or in any outdoor activity.
Also Read: Sunscreens protect your skin from aging, so skincare regime for women in their 40s must include sunscreen when going out.
2. Supergoop Travel Size Sunscreen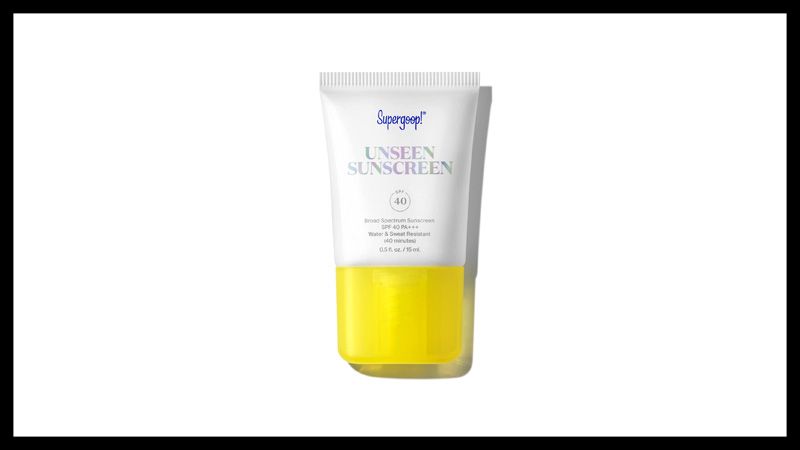 Supergoop sunscreen travel size pack is easy to carry, lightweight, airy, and suits all skin types. This sunscreen is transparent, so people who hate the remanent white color of sunscreen would love this product. SPF is 30, which makes it perfect for daily wear, and antioxidants such as Vitamin E can protect your skin from free radicals. You can use it every day, and it is easy to travel with sunscreen of such types.
3. Coola Sunscreen Travel Size Spray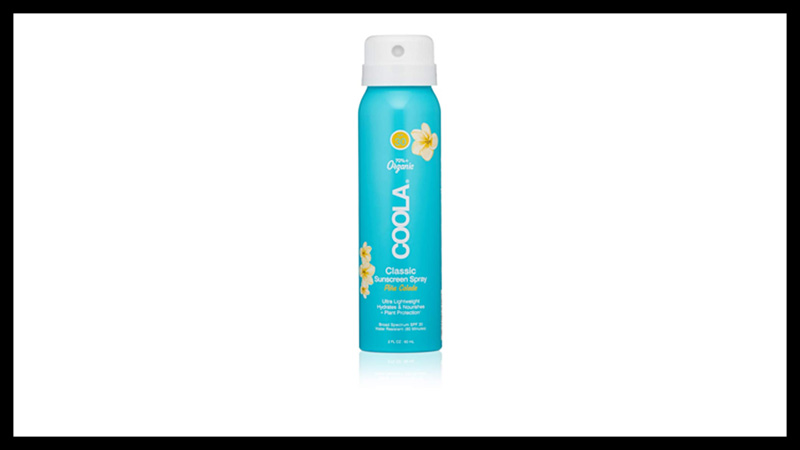 People are usually wary of the chemical ingredients used in their sunscreens. The SPF 50 provides broad spectrum coverage from the Sun rays. This travel size sunblock eases your concerns as it contains about 70% organic plant and natural oil-based ingredients. The spray holds up when you are taking a dip in the swimming pool or at the beach playing sports or things like that.
4. Innisfree Daily UV Defense Sunscreen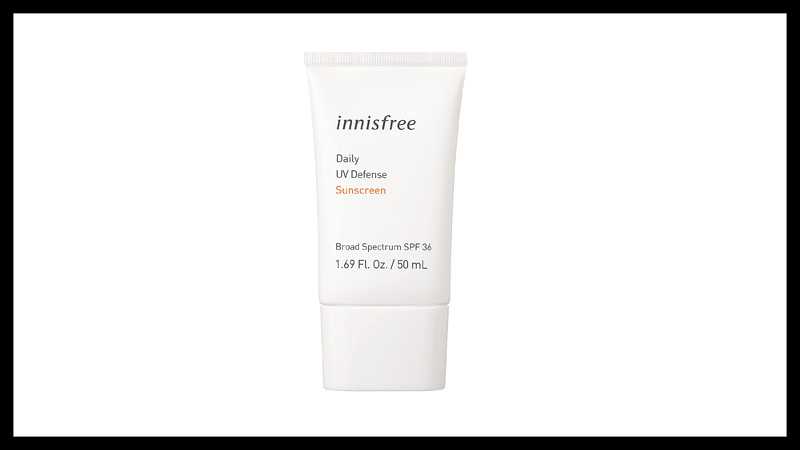 Innisfree, a renowned brand from South Korea, has very effective skin moisturizers and face masks for every skin type. Similarly, this sunscreen is ultra-hydrating and doesn't leave your skin dry. The product is only 1.7 oz which makes it the best travel size sunscreen for your short trips and family vacations. The only minus of this sunblock is that it doesn't stay when you swim. Also, it is not so reef-friendly.
5. Sun Bum Sunscreen Travel Size Set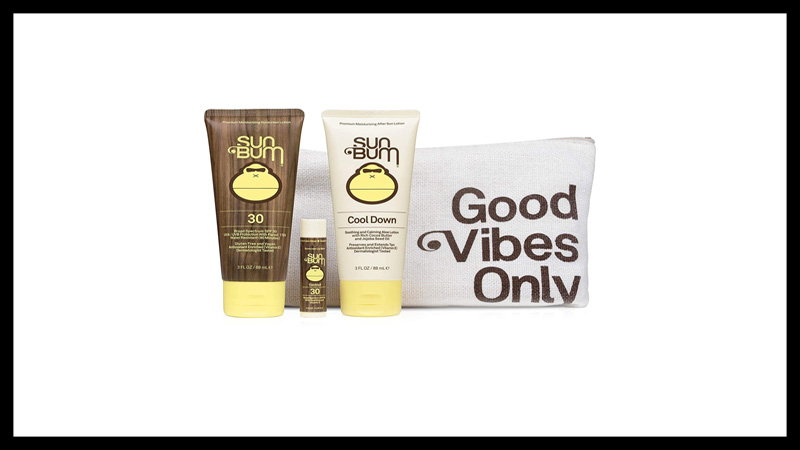 The Sun Bum travel size sunblock is a 3-pack set easy to carry when you are going for family vacations. It consists of an SPF 30 sunscreen which is water-resistant, and an SPF 30 lip balm because your lips are also important. Another pack is a cooling aloe gel to treat unexpected sunburns immediately. All the products have Vitamin E for gentle protection from Sun. It is also water-resistant for 80 minutes.
6. Neutrogena Travel Size Sunscreen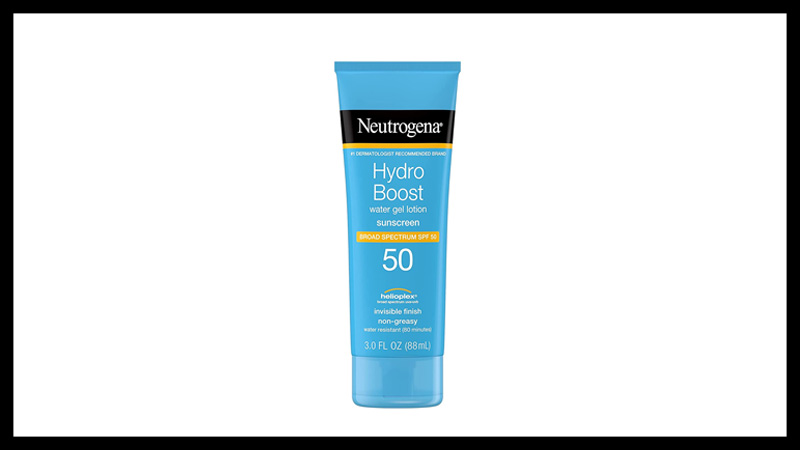 We all know how much SPF 50 is effective in keeping every harmful UV ray away from you. This sunscreen sits smoothly on your skin and will not leave behind the white greasy residue you hate. Also, the product is non-comedogenic, light on your skin, and dries fast. You can keep it in your carry-on bag with other stuff.
7. Elta MD Travel Size Sunscreen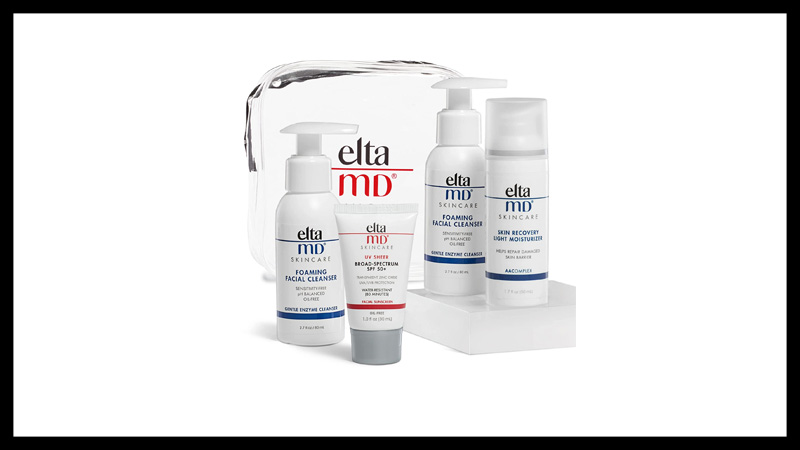 This Elta MD sunblock is a mineral-based hybrid sunscreen suitable for people with sensitive skin types. They lighten your skin tone, offer good water resistance so that the product stays on longer in hot weather, and offer even Sun protection. Also, this product has a wide range of non-tinted and tinted sunscreen. You still need to apply sunscreens every 2 hours.
8. Travel Size Australian Gold Sunscreen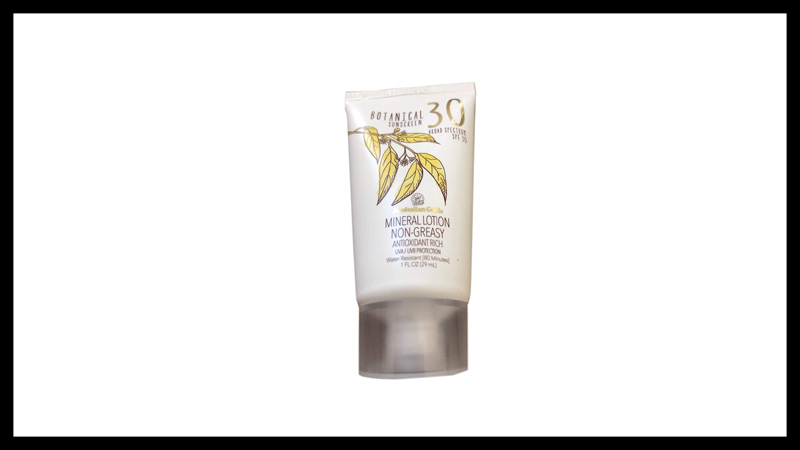 Even though sunblock sprays are easy to use, most of them feel sticky on your skin. That's not the case with Australian Gold natural sunscreen spray. It is a delightful option with an SPF 50, gives a dry matte finish, and has 80 minutes of water resistance. The formula consists of eucalyptus, red algae, and Kakadu plum, which are appropriate for the skin.
9. La Roche Posey Antioxidant Serum And Sunscreen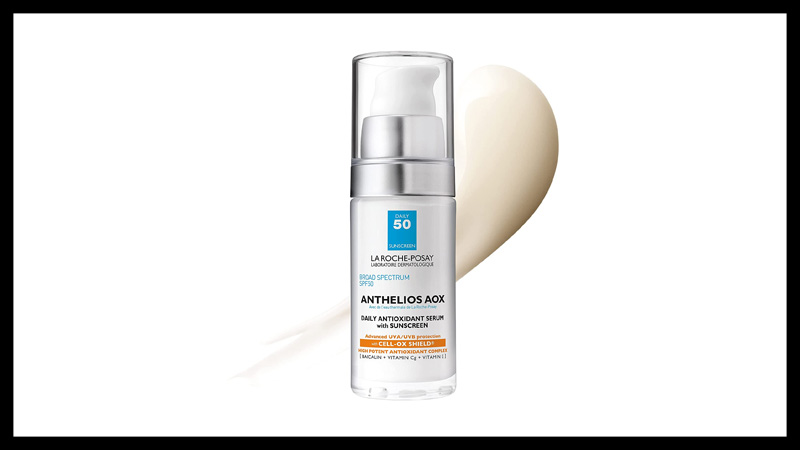 Though most people think this brand is overrated, but the Roche Posey sunscreen travel size serum is very light on your skin. The product suits most skin types and gives your skin broad spectrum protection from Sun. Also, you can wear makeup over this serum like there is nothing on your skin.
10. Saie Moisturizing Sunscreen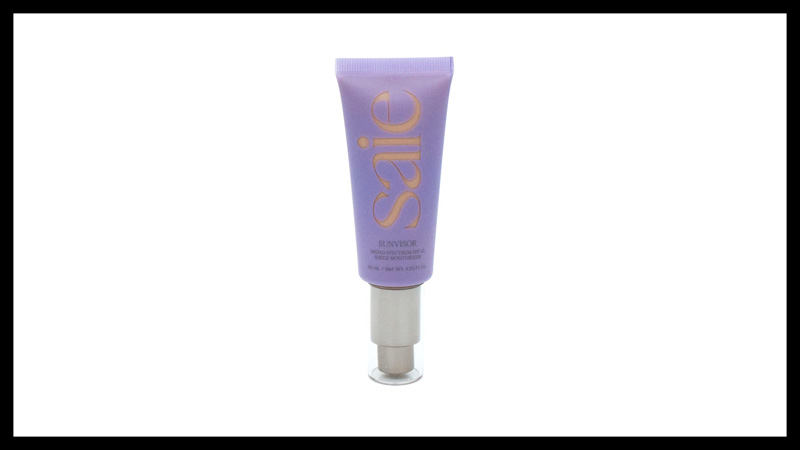 This moisturizing sunblock is meant to make your skin dewy and look healthy after application. With an SPF 35, and ingredients like hyaluronic acid, licorice, and aloe vera, this mineral sunscreen protects your skin and nourishes your skin. It is a 1.35 oz, easy-to-carry, pocket-size sunscreen. You can apply it on the go.
What Sunscreen Is Best For Daily Wear?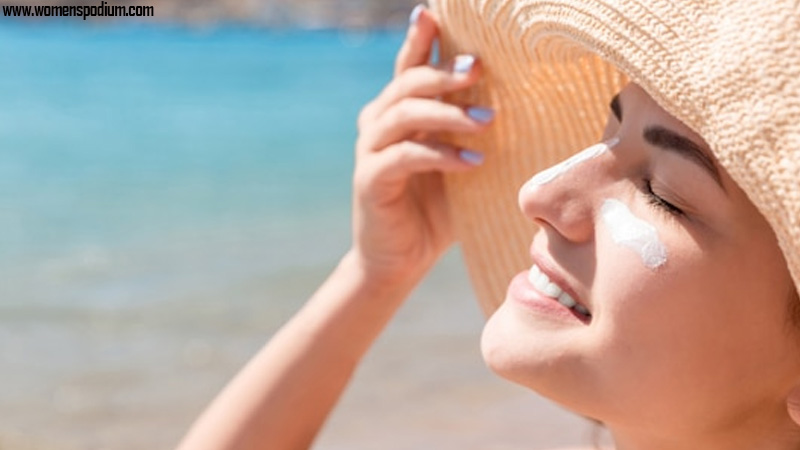 The sunscreen has some qualities that make it convenient for daily use. A daily sunblock must have;
1. SPF 30, although SPF 40 or 50 are better, you can use SPF 30 daily.
2. Noncomedogenic properties, so it suits every skin and does not cause acne.
3. Broad spectrum property of sun protection to block sun rays.
4. Suitable ingredients that do not irritate, whether it is a mineral, chemical, or hybrid sunscreen.
Which SPF Is Better?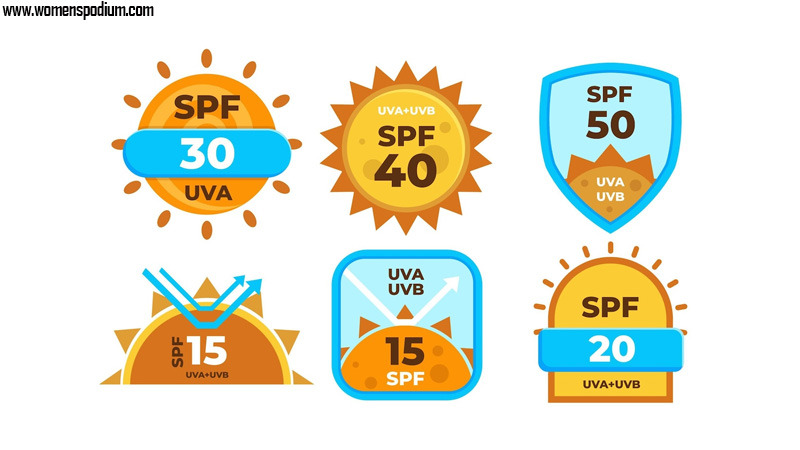 SPF is a measure or a number to show how much UV light your sunscreen can filter. Although no amount of sunscreen can completely block the sun rays from your skin, putting sunscreen regularly can protect you. Sunscreen with SPF 15 can block 93% UV light, while SPF 30 prevents 97% UV rays from reaching your skin. Dermatologists suggest that an SPF 30 is best for daily use. For better protection, apply sunscreen half an hour before you leave the house and reapply every two hours.
Bottom Line
Nowadays, sunscreens and sunblock come in lotions, sprays, sticks, gels, and powder. Just like any other skin care product, everyone needs a different type that suits them. There is no universal rule. It is all about your preference and what you want to choose. Choose the travel size sunscreen of the type that you usually apply regularly. If you have any concerns regarding your skin, consult a dermatologist before buying the travel sunscreen for vacations.
Also Read: Keep sunscreen with you to stay relaxed while traveling and be rested from the harmful UV rays affecting your skin.