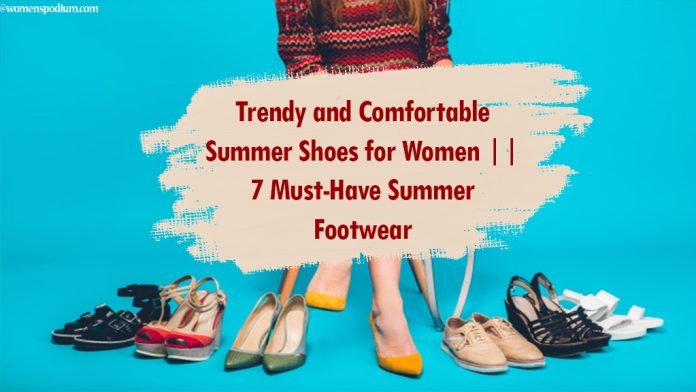 For ages, wearing trendy shoes remained a weakness to women. The variety of summer shoes for women accelerate this passion even more. The vibrancy of colors and heart-throbbing designs of summer shoes can drive every woman crazy. But, unfortunately, every shoe is not a summer shoe for women. Ask yourself, Do you feel heated up in standard Marry Jeans? If yes, free your feet from the burden of wearing classic pairs this summer. Instead, select a purposeful summer shoe either from a formal summer collection or optimal summer beachwear. 
How To Select The Best Summer Shoe Pair For Women?
Summer opens up for various events with an enormous variety. Hence, it makes women confused to select the best pair for themselves. Indeed, everyone is desirous of wearing nice pair of shoes. Women have their very own natural instinct to be even more conscious when choosing the perfect footwear. They stumble from malls to online shopping stores to seek their soul pair. However, they often get deceived by the looks and end up getting trendy but itchy shoes. So, to avoid such fashion mistakes here is a loose criterion for you to select summer shoes for you.
Comfort in Shoes All you Want!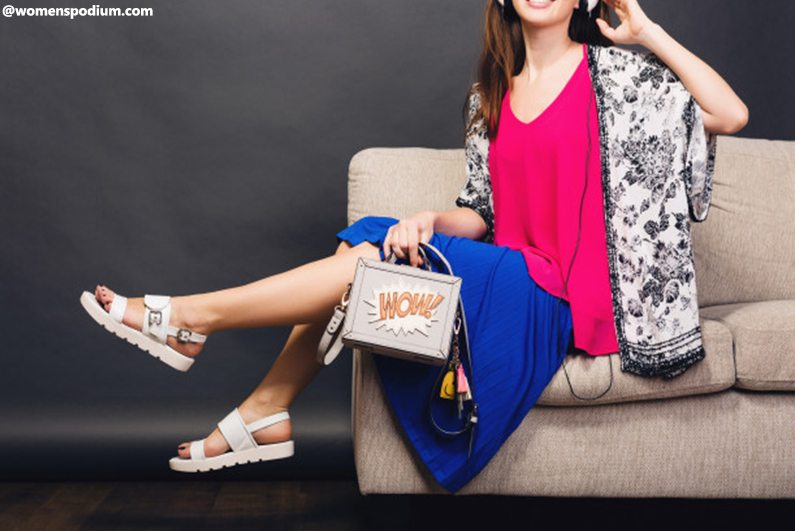 Feet are an important body that one should take extra care of. This is the time to provide the extra care by wrapping them in sophisticatedly comfy shoes. In addition, the summer shoes must provide comfort and protection from sunburn. So, always check for soles and height while selecting a fabulous pair of summer shoes. 
Serve The Purpose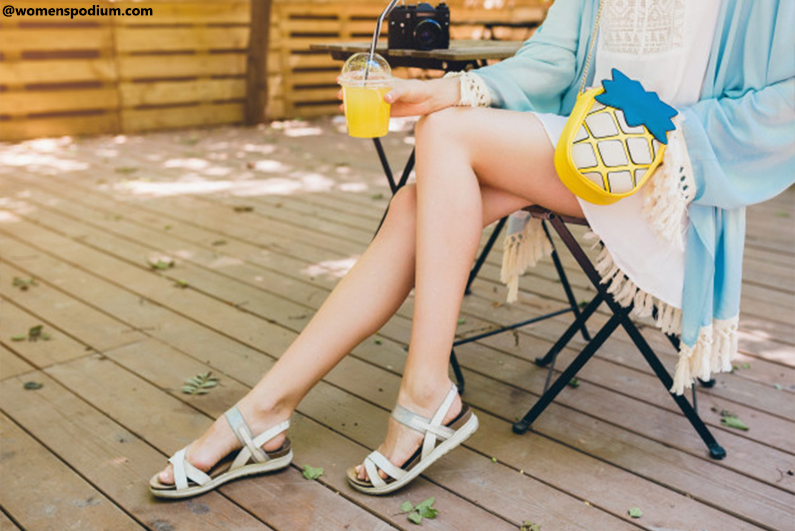 Like every summer event urges for a different summer outfit idea, every occasion requires another pair of shoes. So, keep the purpose in mind for what you are buying them.
Iconic Summer Shoes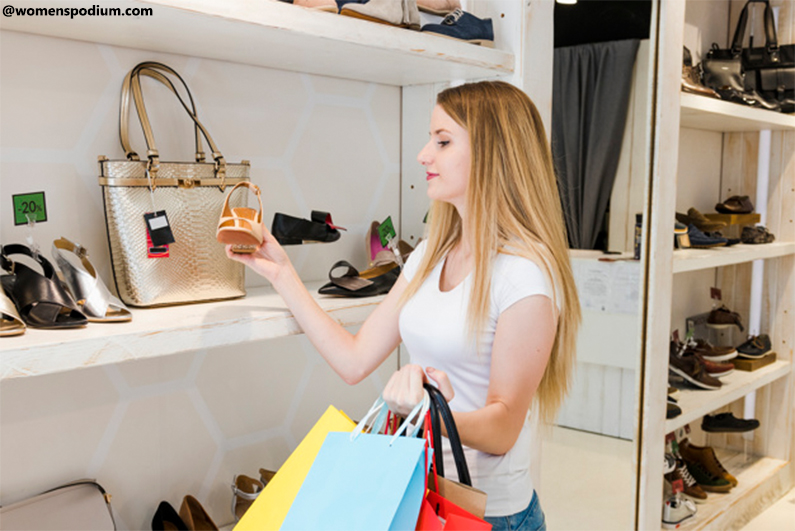 No girl ever wants to compromise on style for comfort. So women can go for closed-toed high heels in summers instead of summer house slippers. 
Indeed, shoes are the first thing, everyone, notices in you. The pair of shoes you wear can put an impression in the person's mind before you, either good or bad. That is why you must choose those shoes that fit you well and enchant the eyes of those before you.
List Of Summer Shoes, A Woman Must Own This Season
Summer is blooming with its hot temperature and scorching sunlight these days. As a result, women should pay sharp attention to complete their summer shoe collection. I have picked a list of top-notch summer shoes that are not only alluring but also compassionate towards your feet.
1. Peep-Toe Heels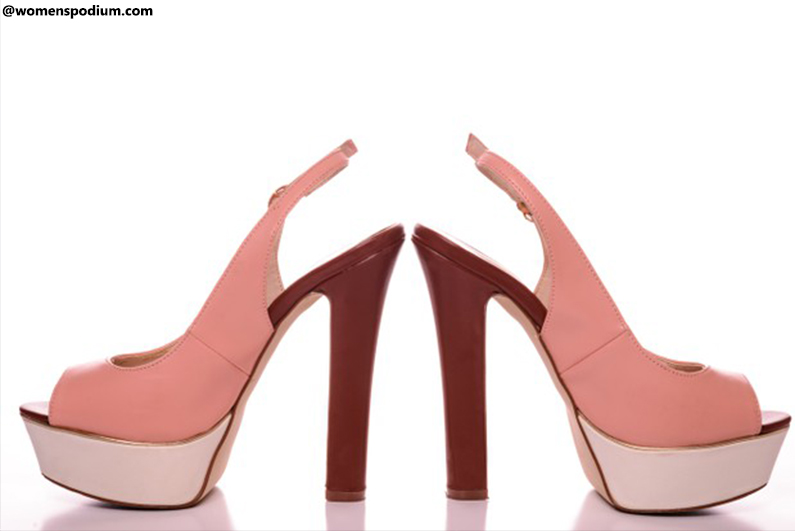 Women are crazy fans of heels. However, it is idiocy to keep feet clasped in closed-toed traditional stilettos. Similarly, summer ankle boots and summer wedges would not help you enjoy the season enthusiastically. So, choose from the variety of peep-toe heels that let your toes breathe from the front. In other words, summer peep toe shoes will make it easy for you to show off your perfectly polished nails. Hence, by keeping your feet cool on hot summer days, they stand out in the formal summer collection. Also, these heels will give you some height, the soft sole will provide you ease in walking, and the front opening will make you show a sense of panache. 
2. Flip flops- The Summer Shoes of Practicality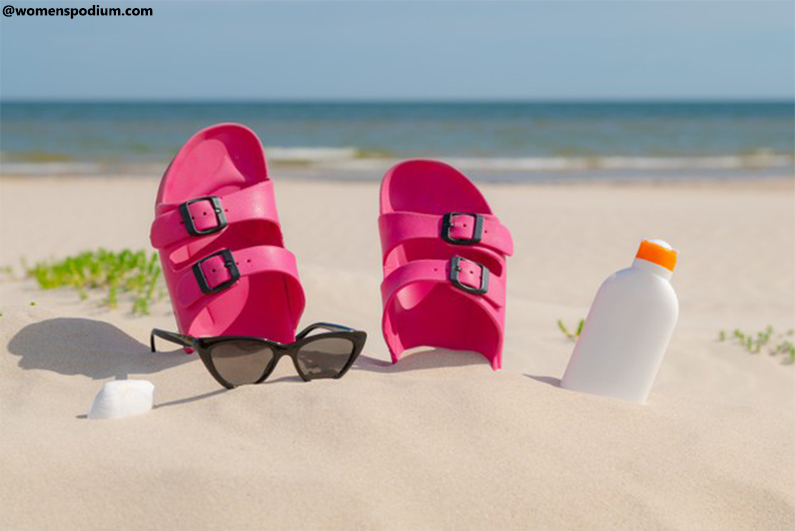 Are you planning to surf the seashores? Get yourself ready for a sunbath with the vibrant sliders this summer. These flats have next-level comfortable levels to walk miles with without getting drained. They are specially designed as summer beach shoes for women. The Y-shaped strap makes this footwear light and compatible for summers. So, be ready to flip-flop the floor with some cozy pair of flip-flop summer shoes.
Also Read: Hot summer rays affect your skin badly. So, you must know and try effective ways to replenish and lighten your skin tone.
3. Summer Sneakers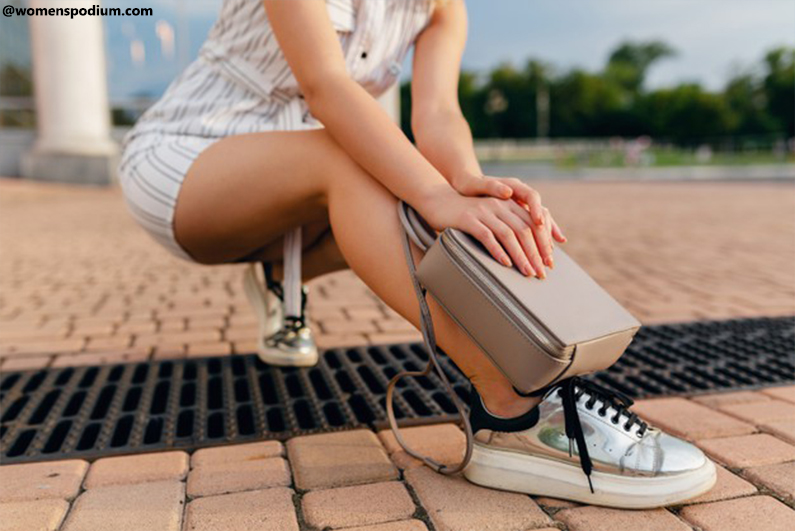 Jogging, working out or taking a mere walk is necessary for every woman to be fit and healthy, even during the hot summertime. However, wearing boots or heavy trainers would not facilitate your summer exercise routine. Instead, they would raise the temperature of your feet and make you tired even before completing your exercise. So, wear something light that serves the purpose of boots. Ladies' summer sneakers are adequate footwear for all those females who never leave fitness a secondary choice in summers.
4. Gladiators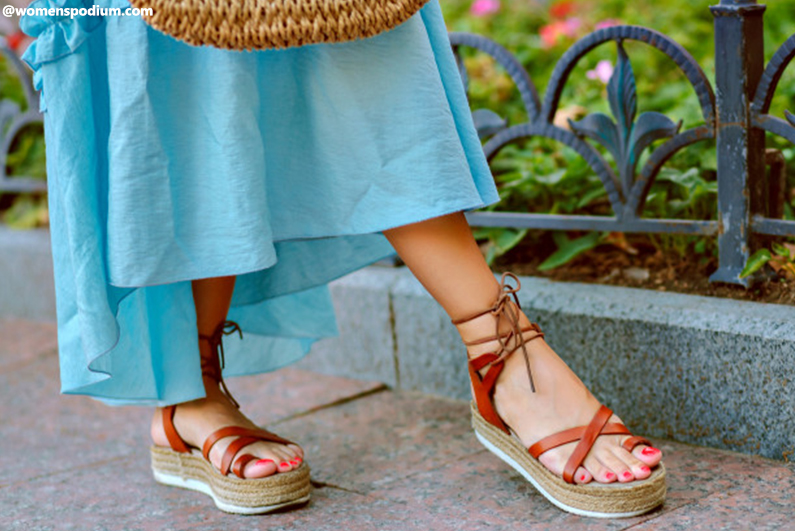 These flat summer sandals bring the inspiring roman delicacy to your feet. Gladiators are practical but low heightened summer slippers that adds extra comfort layers to the feet in summer. Their cross strap work measures the style icon for your summer footwear. Furthermore, Gladiators complement every summer outfit, either casual or formal. Indeed, leather Gladiators or pom-pom would prove the best choice item in one's summer shoe collection 2021.
5. The Sliders- The Perfect Summer Shoes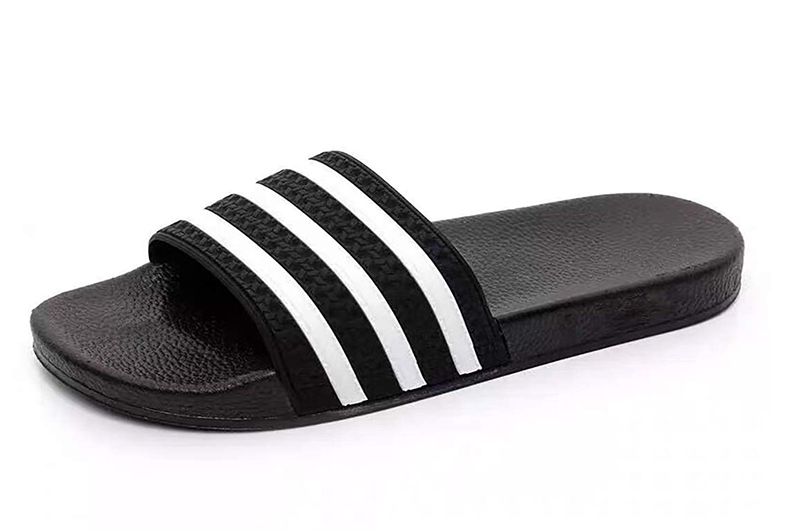 Everyone loves to enjoy beaches and poolside parties in the summers. However, wearing traditional formal footwear would not help. That is why women should opt for something more trendy and aqua-friendly. 
However, standing under the direct sunlight, women often receive tanned patches on their feet. Summer sliders cover a significant front portion of your feet, avoiding foot discoloration. Similarly, their front design also saves your feet from sunburns. Hence, with a half up half down hairstyle and summer sliders, every girl can swirl around the pool hangouts.
6. Kolhapuris – The Ethnic Summer Shoes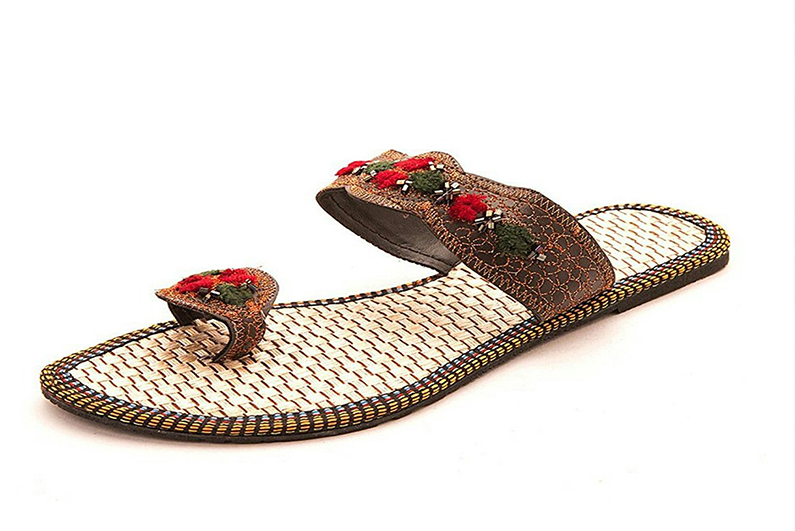 Irrespective of any season, events never stop knocking on our doors. It is easy to opt for casual summer footwear but hard to find an ethnic pair of shoes. Kolhapuri ethnic summer slippers are the new addition to Indian ethnic summer footwear. They are replacing the traditional ethnic shoes based on their designs and summer friendliness. 
7. Summer Sandals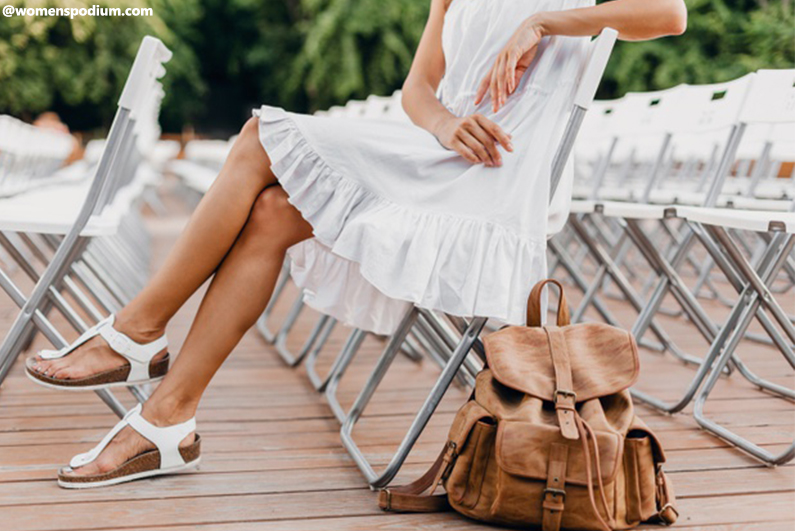 Apart from ceremonious events and casual hangouts, women must fill their wardrobe up with summer sandals. These classic pairs of summer footwear are a blend of versatility. They are glamourous, cozy, and the best fix for all kinds of occasions. Especially, opting for white summer sandals acts like an all-rounder for all types of summer events. And if you are a shopaholic maniac, you can find plenty of T-shaped sandals or Sling Back flats with a range of designs and colors in traditional as well as online shopping stores.
A correct pair of summer shoes does not serve the purpose of summer footwear but also gives an aura of accomplishment. Due to this, women have to develop an insight into summer ladies' shoes to efficiently emboss their elegance with adequate summer shoes for women in this summer 2021.