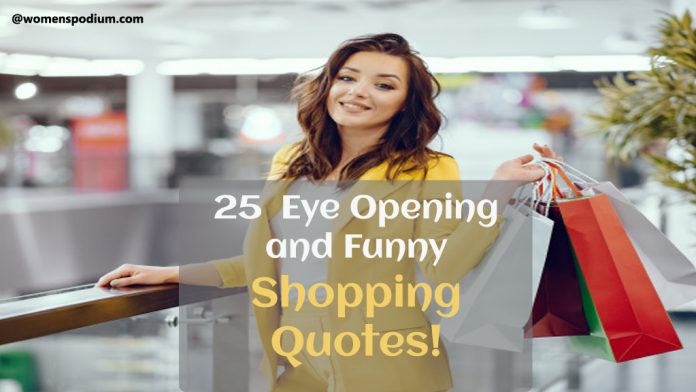 Your way of living is something that expresses your personality without uttering a single word. You will hardly find anyone who will say s/he doesn't like shopping; even kids love shopping. Preferences can be different; kids would love to buy toys or games; for men, it could be books or gadgets; women would prefer household things, and fashion lovers could be trying out various fashion styles from classic to bold to funky. In a nutshell, shopping is like a magic wand that gives them everything they wish for and brings happiness to their lives. You would find many articles on shopping but today, embrace these shopping quotes to help you organize your thoughts on how you feel about shopping and what place does it holds in your life.
Does Shopping Relieve Stress?
Buying stuff you yearn for gives you a dopamine hit, and you feel the excitement running through your body. Due to your compulsive spending habits, it often happens when you see something eye-catching; you crave to buy that instantly without giving a single thought. But, unfortunately, your overspending habits end up buying some useless things that later clutter in your attic or storage room. Emotional spending sometimes leads to toxic relationships, and if you are dealing with an overspending spouse, you must seek ways to combat it. According to a study, 52% of people do stress shopping to feel happy. And because it gives them instant pleasure, they think that shopping makes them happy and helps to deal with anxiety and depression. But as good as it seems, it is not true!
Also Read: Shopping addiction leads to many severe issues, so knowing whether you are a shopaholic or not is a must.
Ease of Online Shopping
Online shopping portals have made shopping more convenient for shopping lovers. Shopping has never been easier. You no longer have to go to a store during limited hours, stalk the aisles for the product, and then wait in check-out lines. Now we all have the freedom of shopping anything anywhere, with a click of a button. Every day is Christmas shopping! However, shopping is never harmful; to shop anything, anytime without thinking is worrisome. Well, this article is about shopping quotes, let's read some eye-opening and funny shopping quotes and decide what is right or wrong, we are grown-up people and can decide better for us.
Also Read: No doubt, online portals allow us to shop 24/7 but knowing its pros and cons of online shopping is imperative for everyone.
Shopping Quotes — Shopaholics Can Relate These Flawlessly!
Quotes inspire almost everyone! These one or two liners have the mighty power to convey the most challenging thing more straightforwardly. Today, we have shortlisted some funny and amusing shopping quotes and sayings that are relevant to today's lifestyle trends. We hope you're going to enjoy these!
Happiness is not in money but in shopping.

— Marilyn Monroe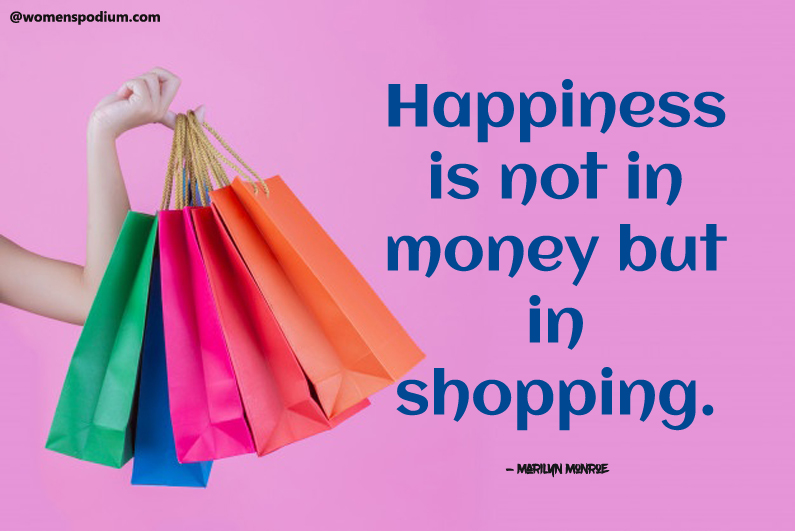 If men liked shopping, they'd call it research.

— Cynthia Nelms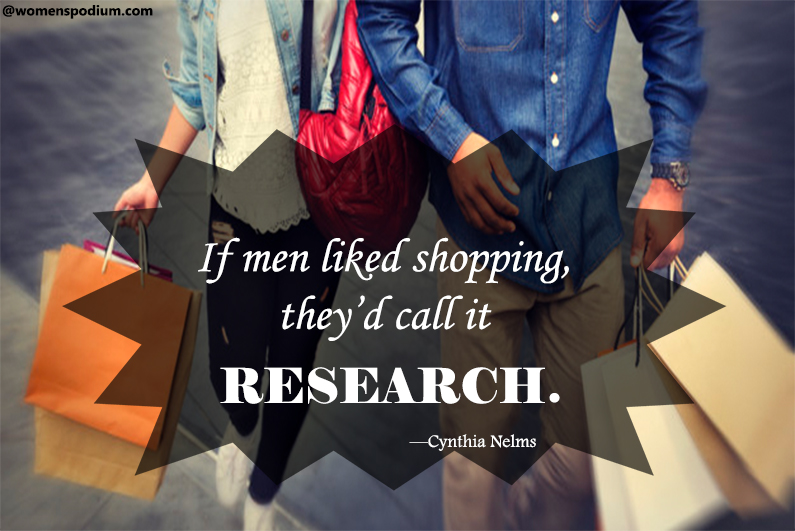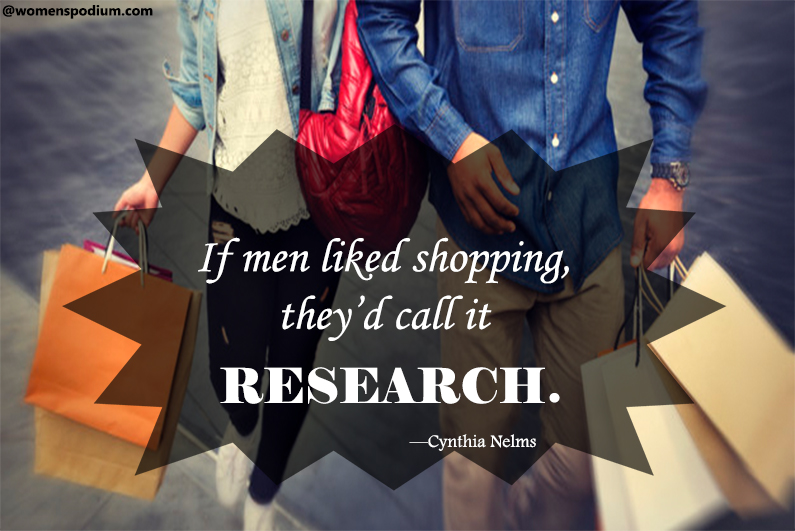 Shopping is my cardio.

— Carrie Bradshaw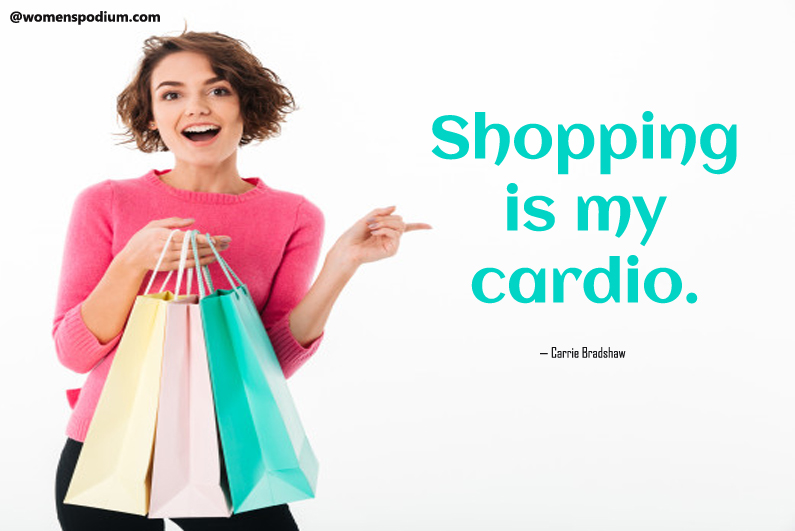 I rationalize shop. I buy a dress because I need change for gum.

— Rita Rudner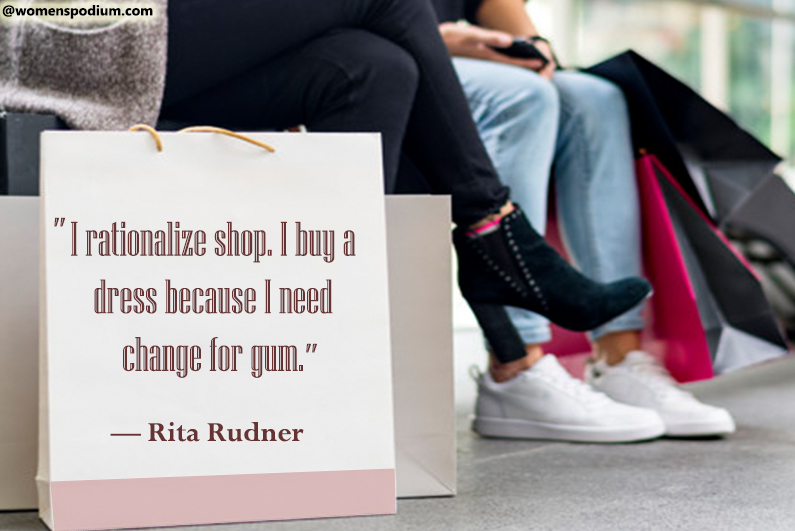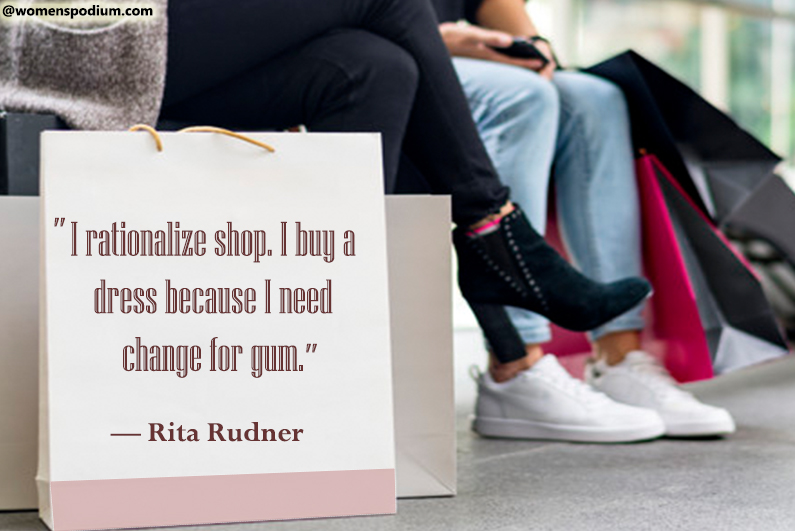 I love shopping. There is a little bit of magic found in buying something new. It is instant gratification, a quick fix.

― Rebecca Bloom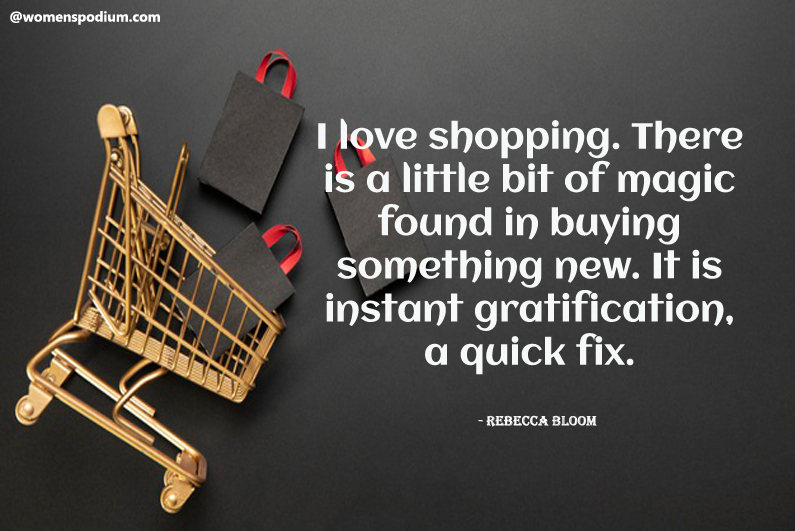 Three things to remember about shopping are location, location, location.

— Melina Adams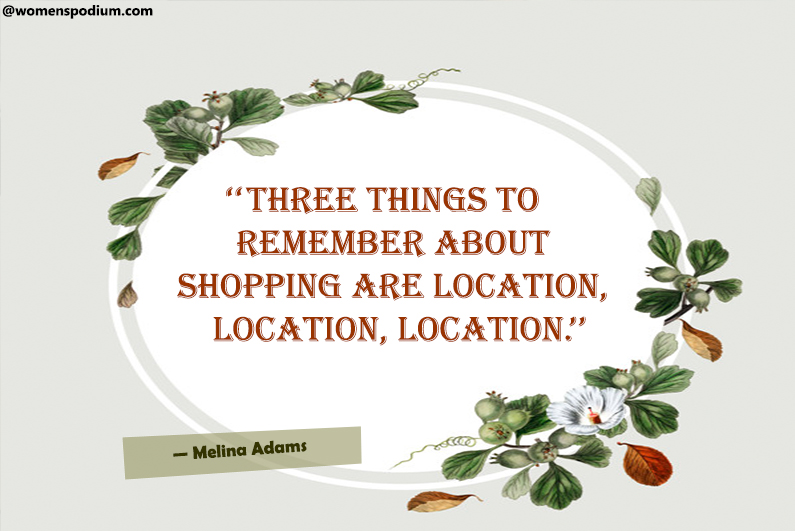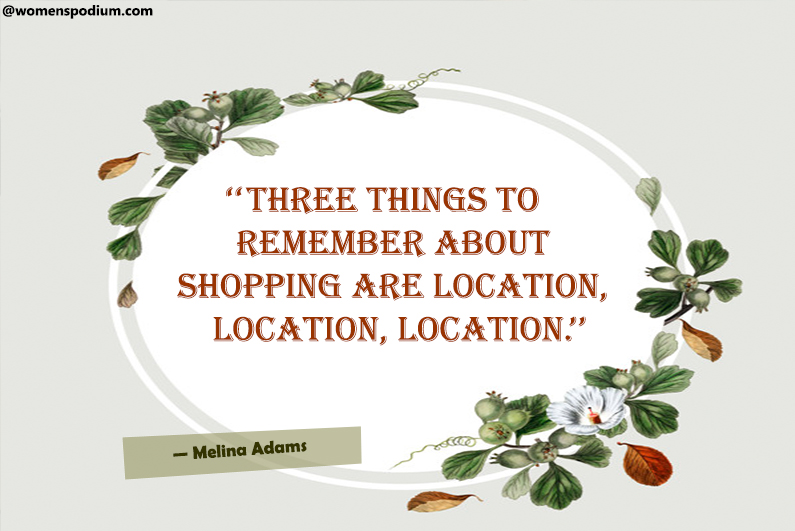 When I shop, the world gets better, and the world is better, but then it's not, and I need to do it again.

— Sophie Kinsella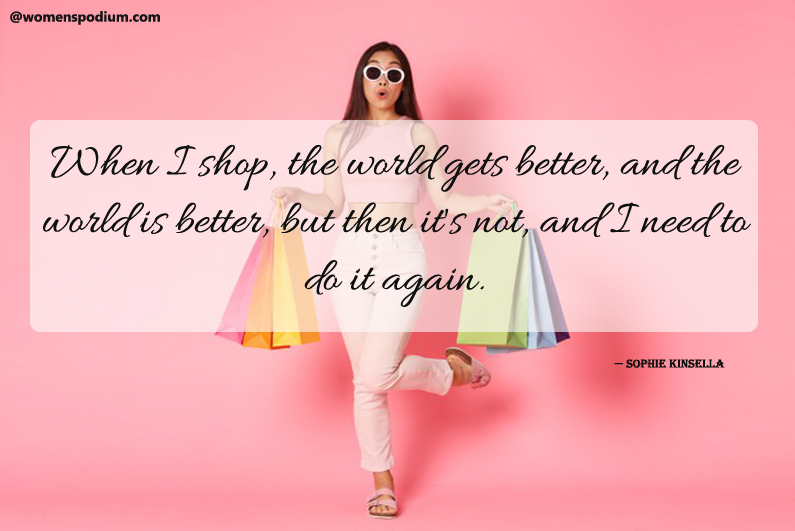 Shopping is a bit of a relaxing hobby for me, which is sometimes troubling for the bank balance.

— Rebecca Hall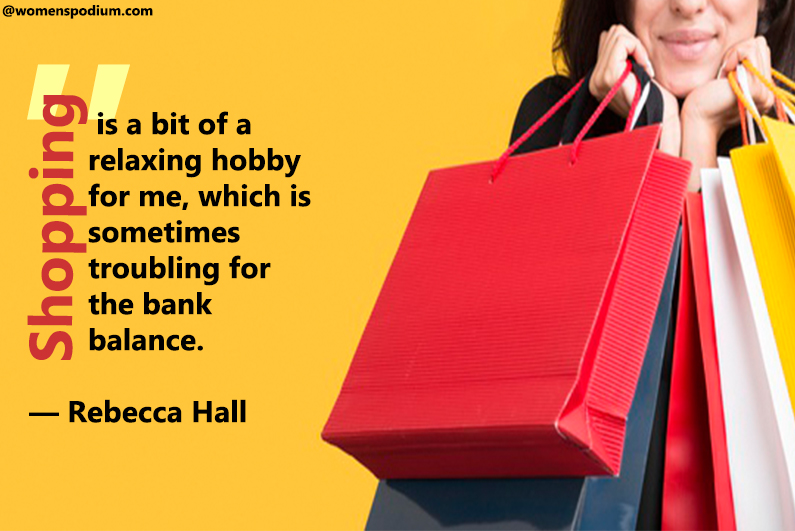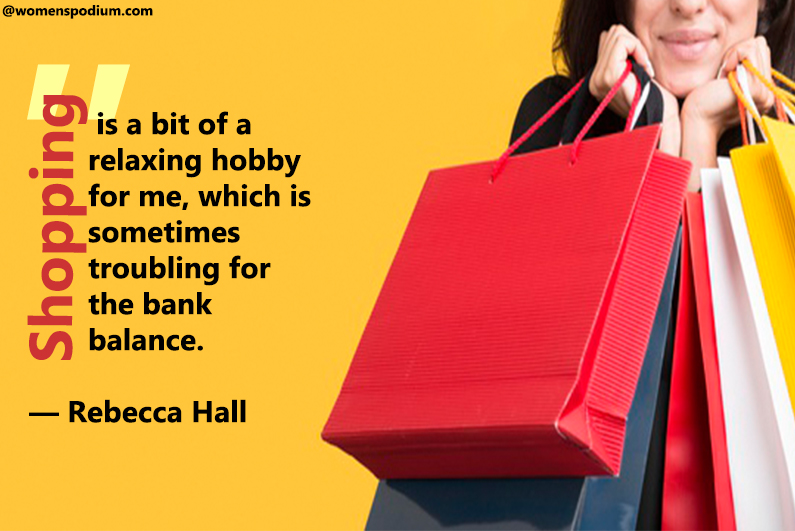 I've been shopping all my life and still have nothing to wear.

— SALLY POPLIN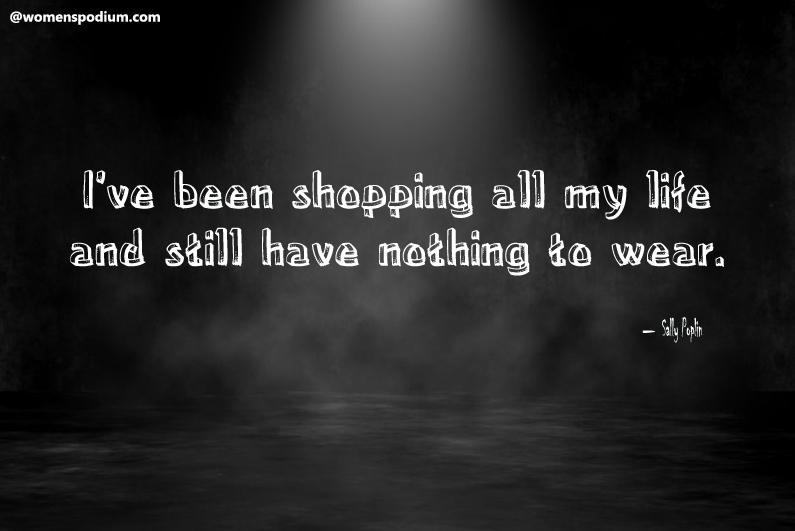 For me, shopping is a way to unwind.

— Stacey Dooley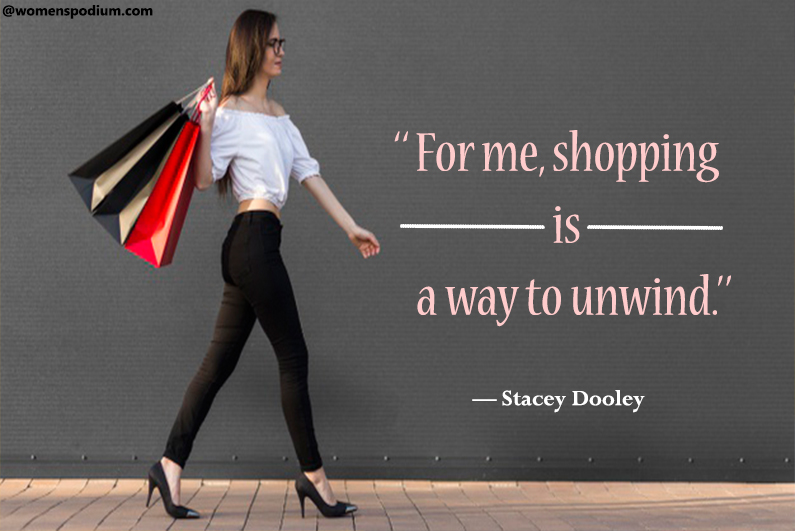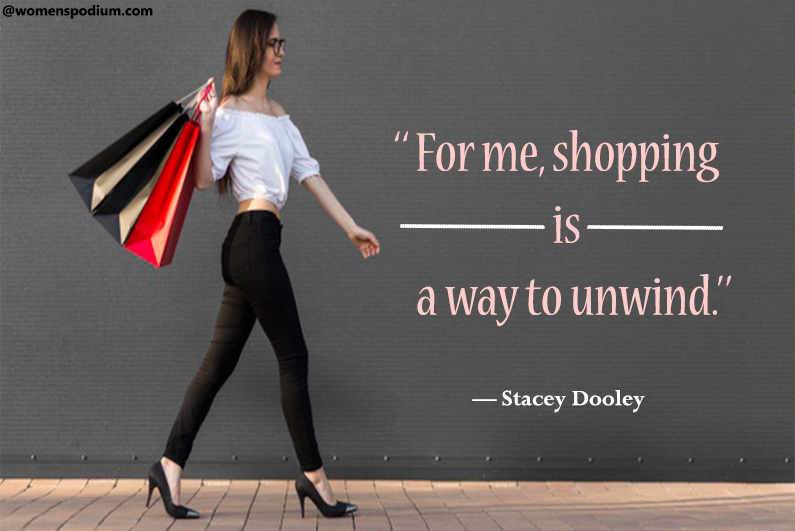 I don't shop very well…. I just see what I need and get it.

— Maggie Stiefvater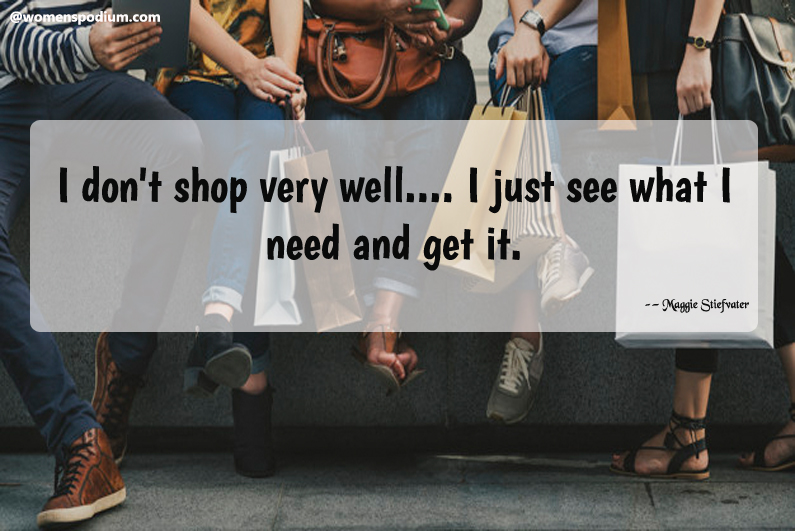 Whoever said money can't buy happiness simply didn't know where to go shopping.

— Gertrude Stein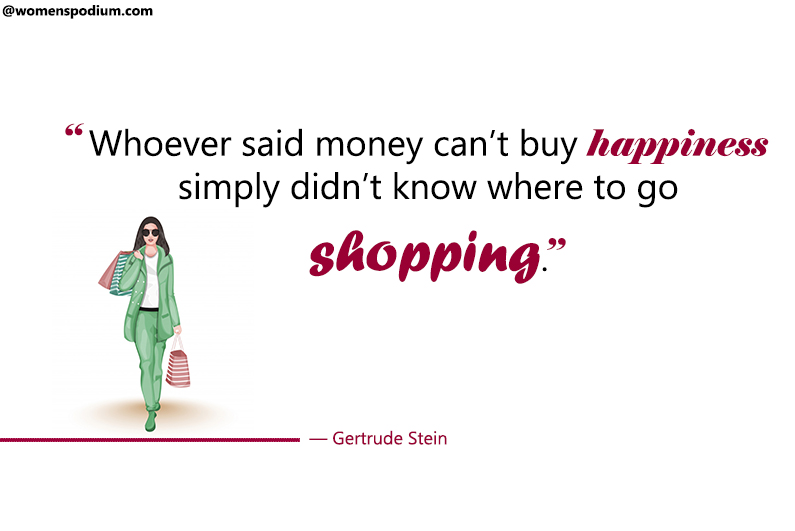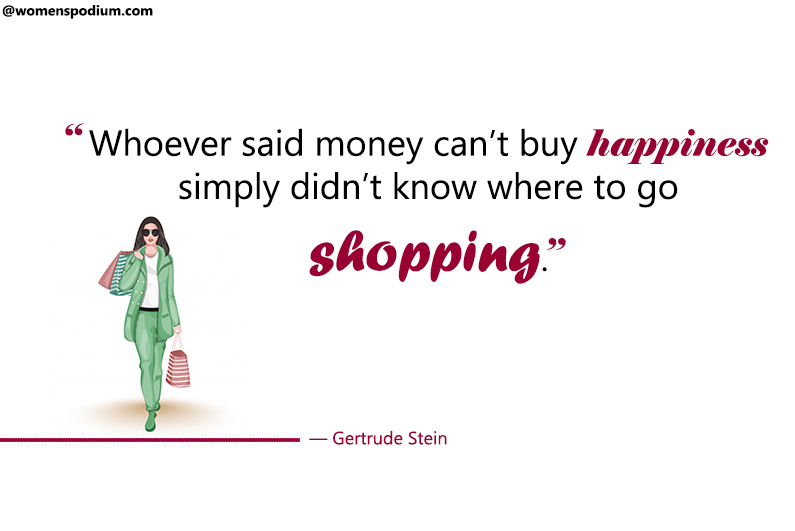 The odds of going to the store for a loaf of bread and coming out with only a loaf of bread are three billion to one.

― Erma Bombeck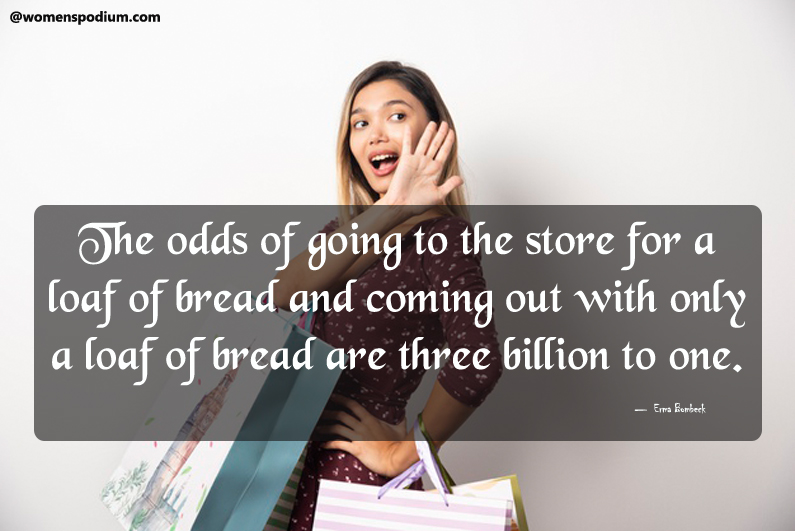 We always hold hands. If I let go, she shops.

— Henry Youngman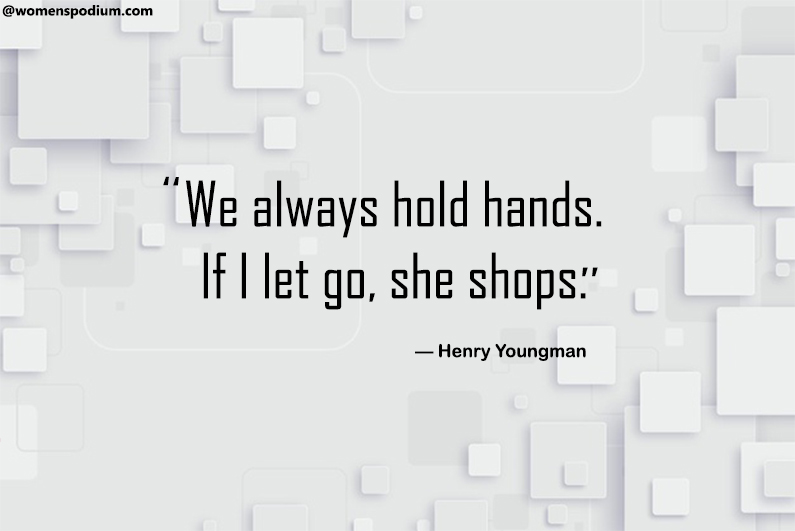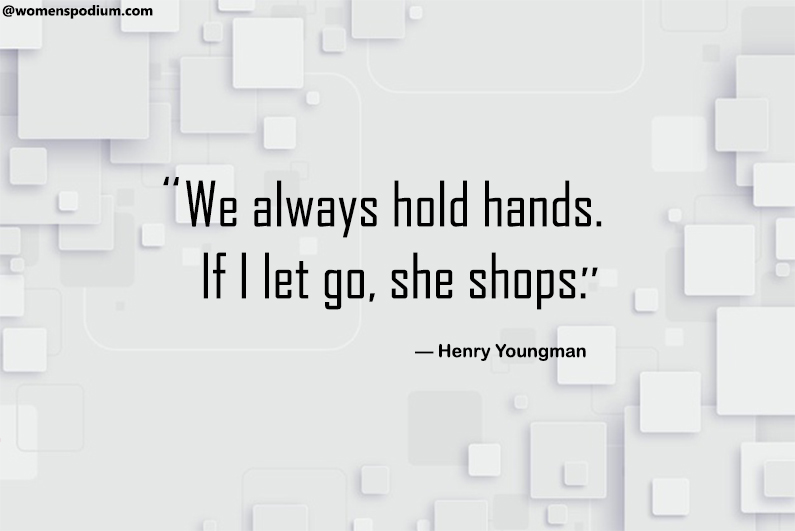 Settling your values with the thought of digging fortune to shop is somewhat a confusing scenario. Unfortunately, nowadays, ditching to tag yourself a shopping addict is relatively easy; credit goes to online purchasing.
Read these quotes on shopping to cut your craving to shop.
Also Read: Always update yourself with current summer fashion trends on summer outfits and summer shoes to avoid fashion mistakes.
Shopping is really complicated if you are a girl.

― Helen Salter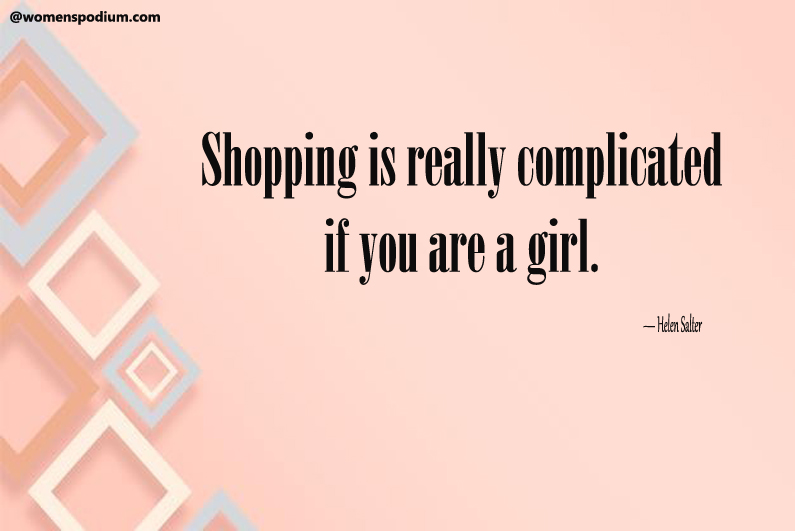 I went window shopping today! I bought four windows.

— Tommy Cooper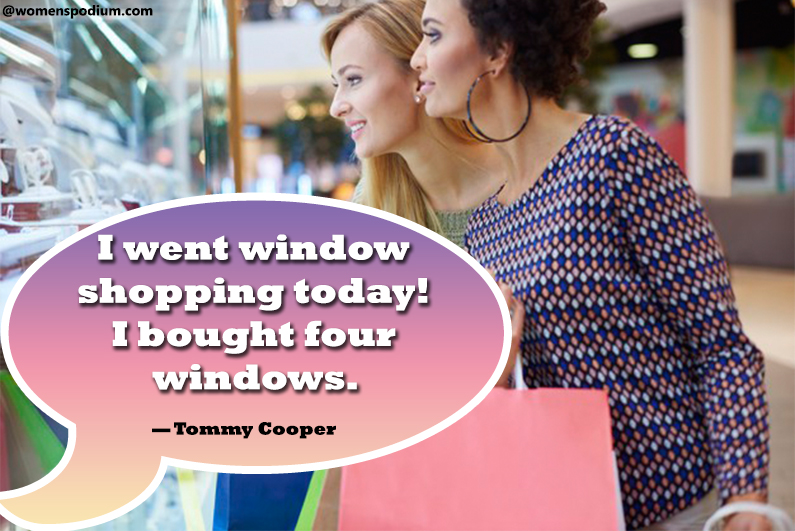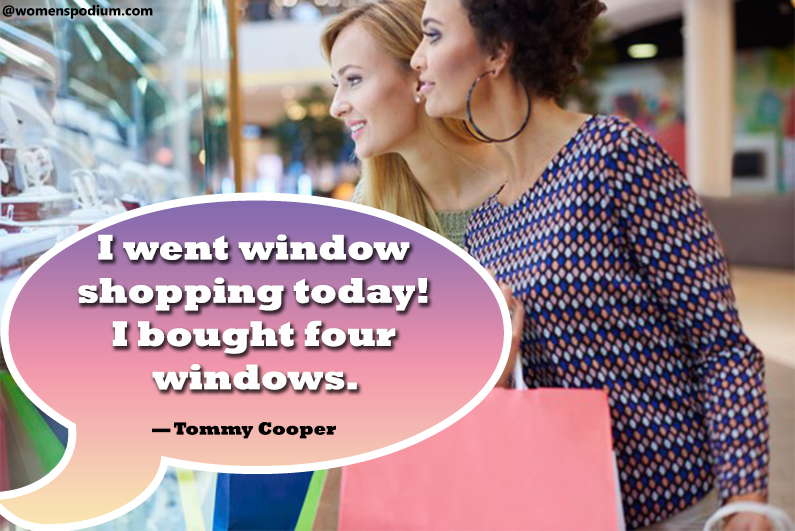 I can walk all day in malls, shopping centres, high streets – I love it.

— Theo Paphitis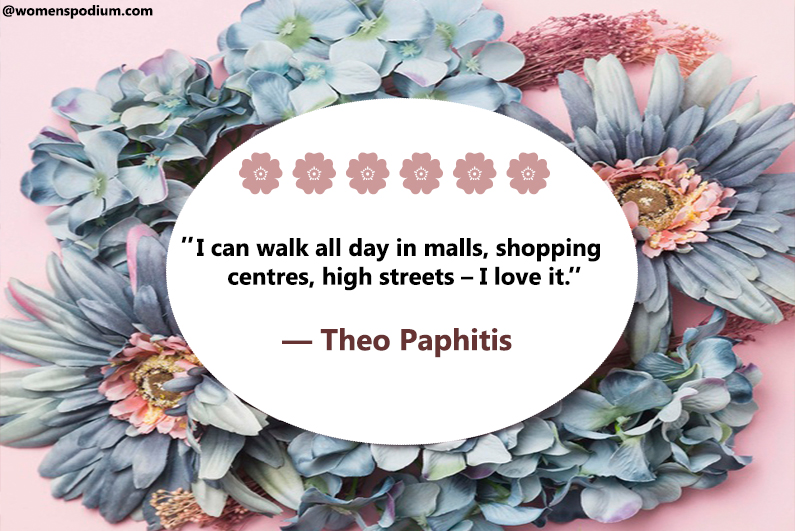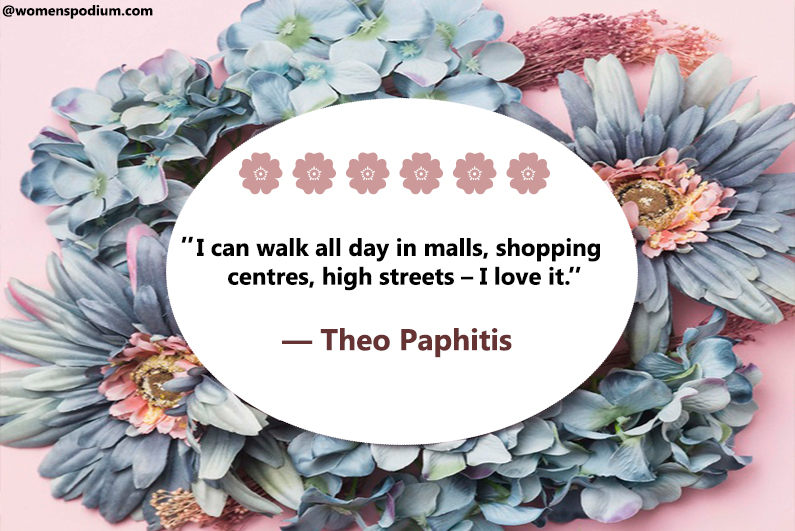 The quickest way to know a woman is to go shopping with her.

— Marcelene Cox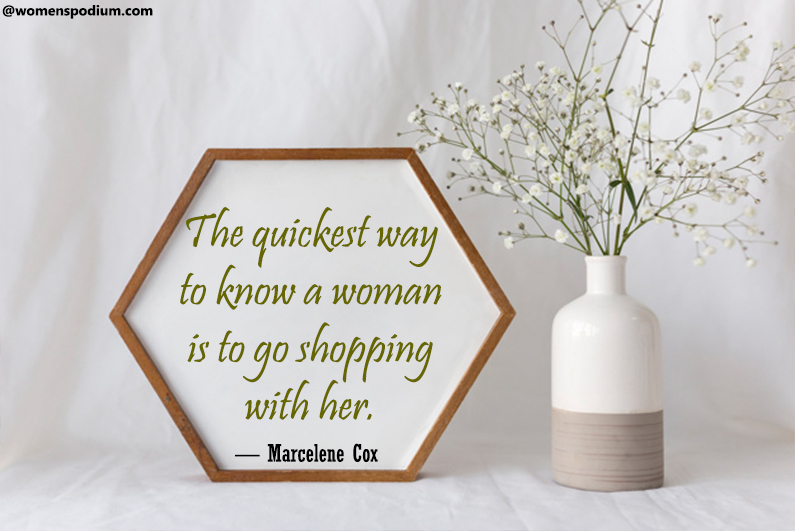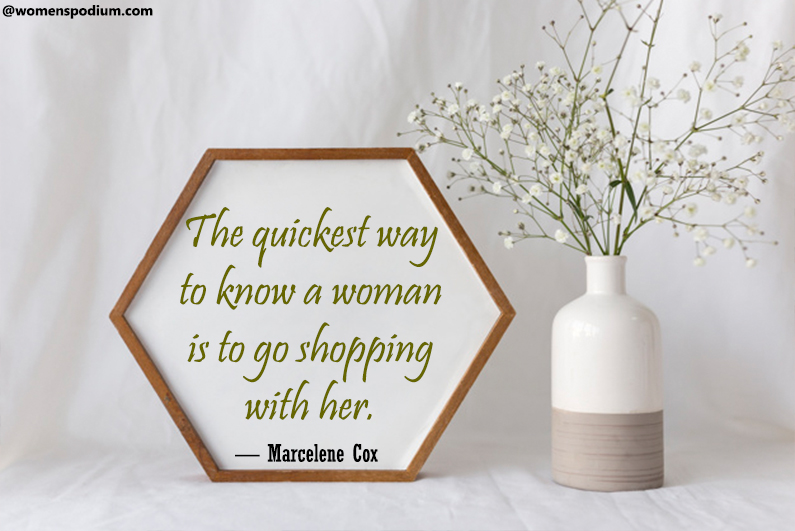 I do most of my shopping online. It's just convenient for me.

— Lauren Conrad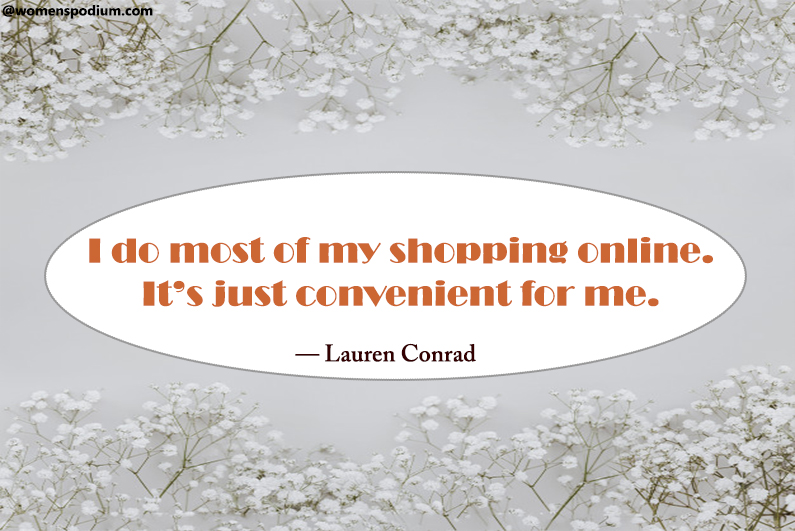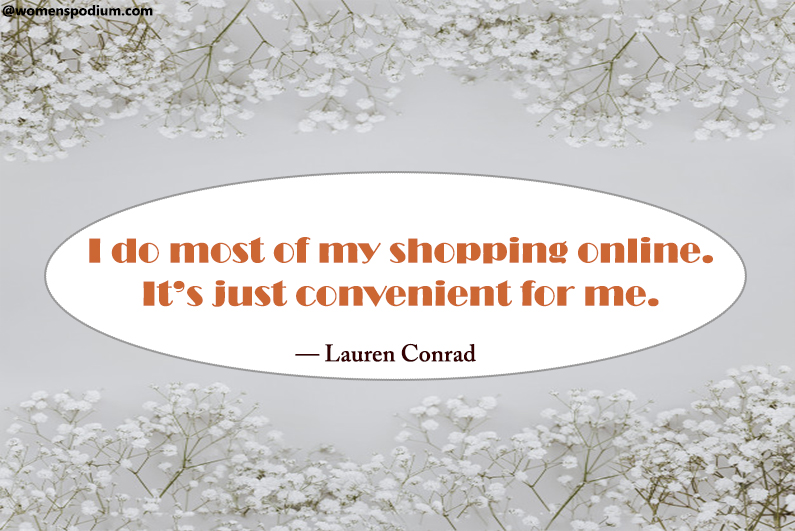 Shopping: one of my favorite pastimes.

― Adrienne Posey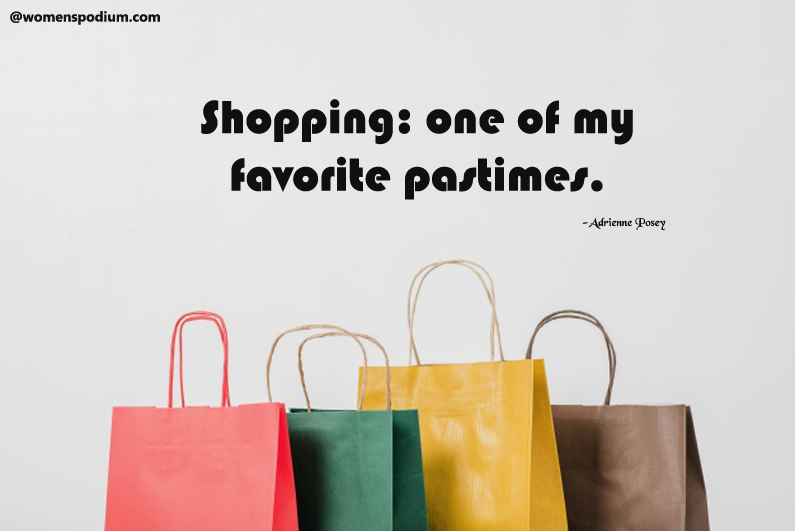 I'm obsessed with shopping. I'll get these urges to buy, like to shop for stuff on the Internet. I search for all kinds of weird gizmos I could get.

— Tom Felton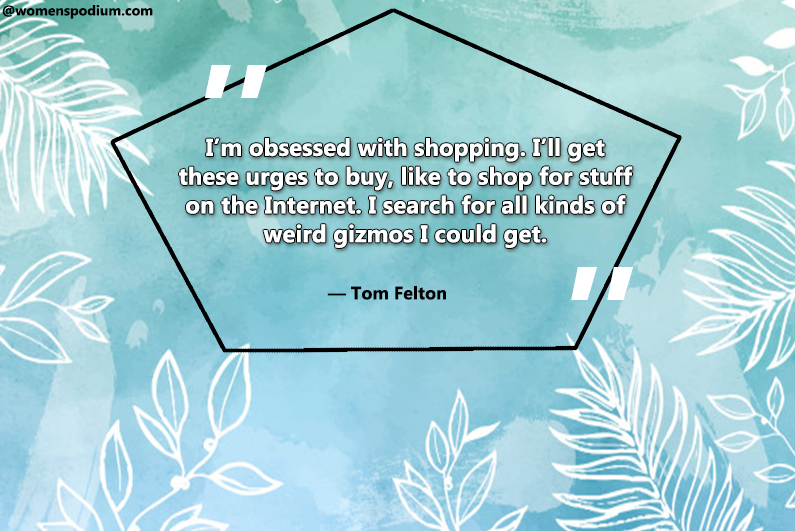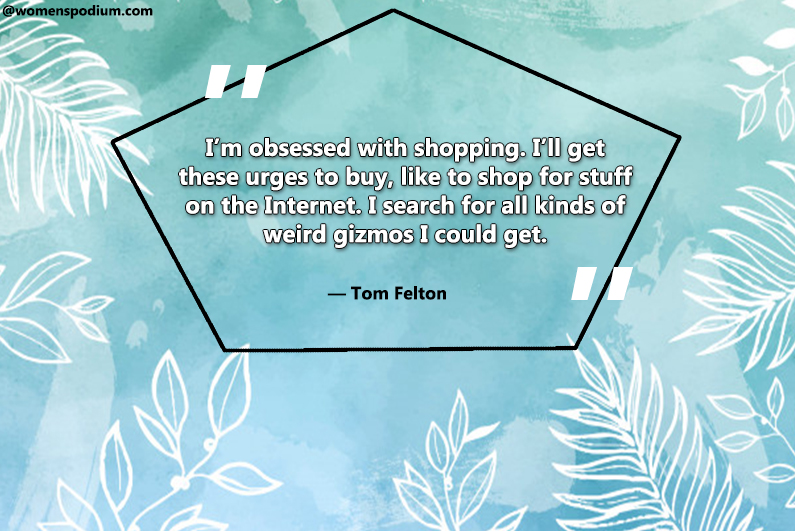 I'm a pretty controlled and disciplined person, but my real vice is buying plants and food shopping.

— Zac Posen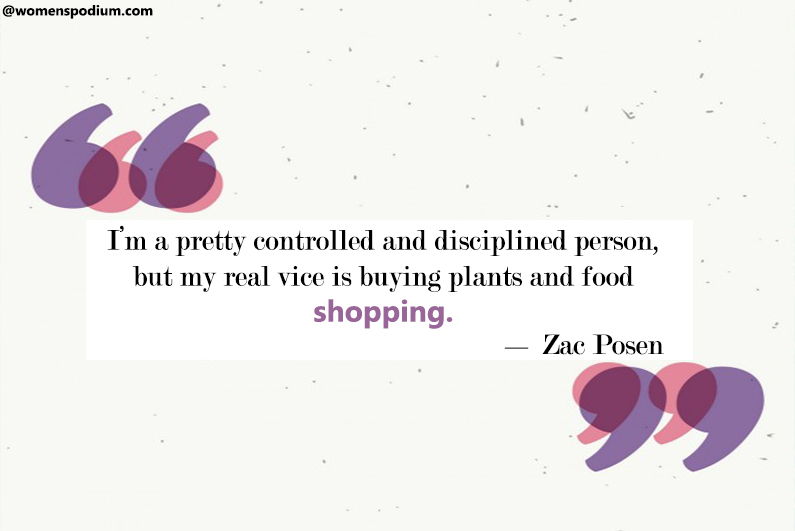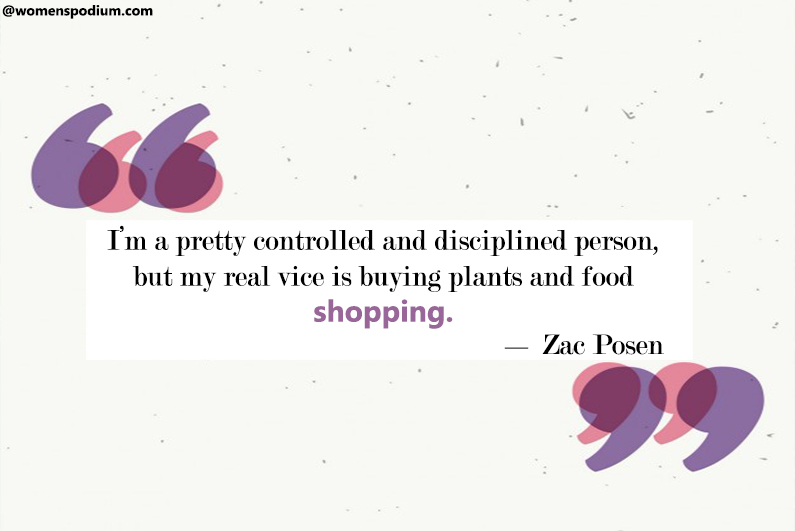 We're rapidly approaching a world comprised entirely of jail and shopping.

— Douglas Coupland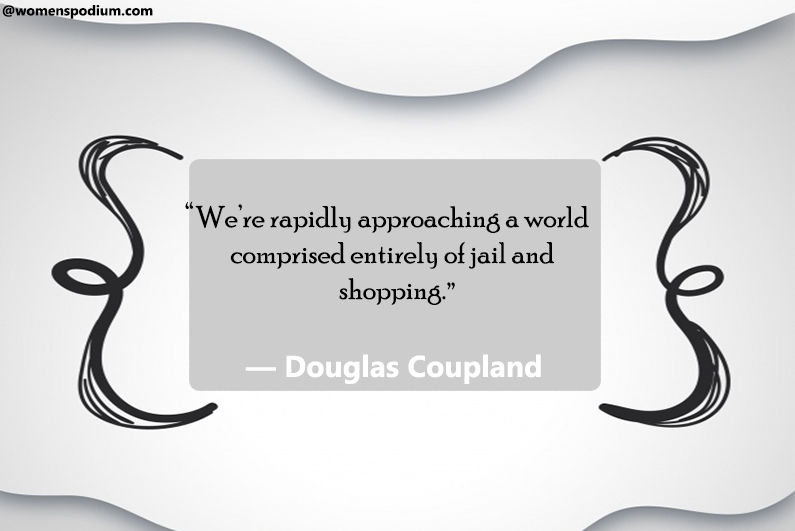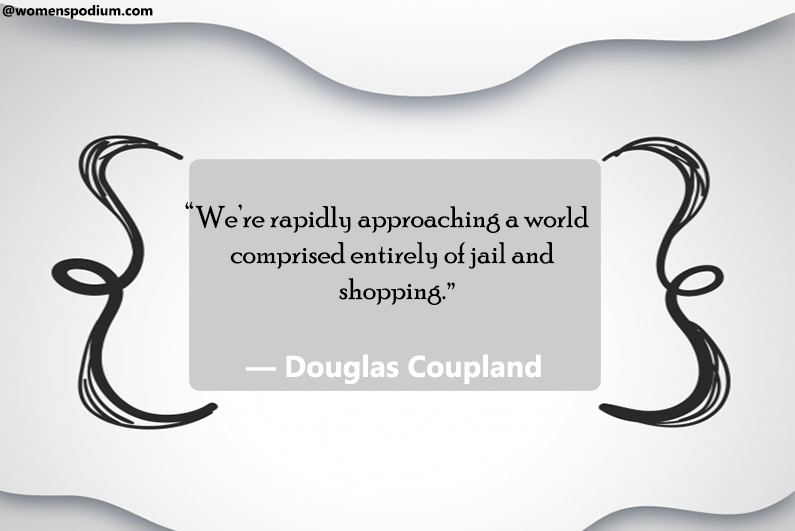 I like vintage stores – all over the world. I have a little collection of my favorite stores here and there. Other than that, I love online shopping.

— Elsa Hosk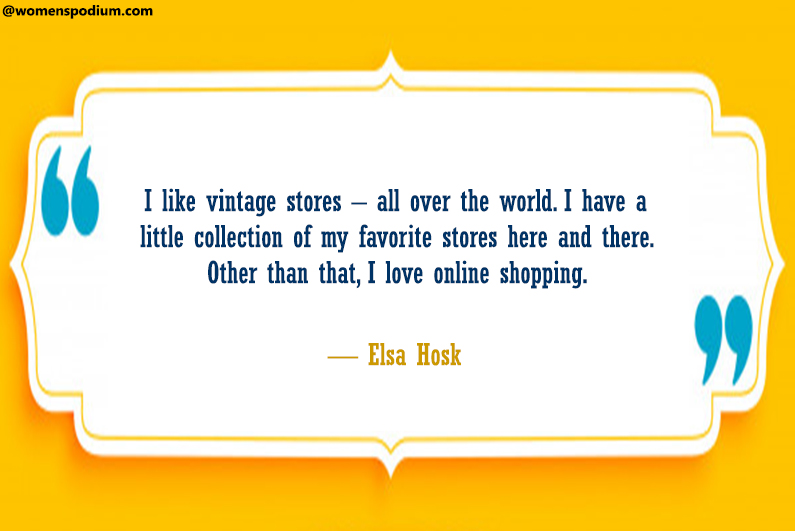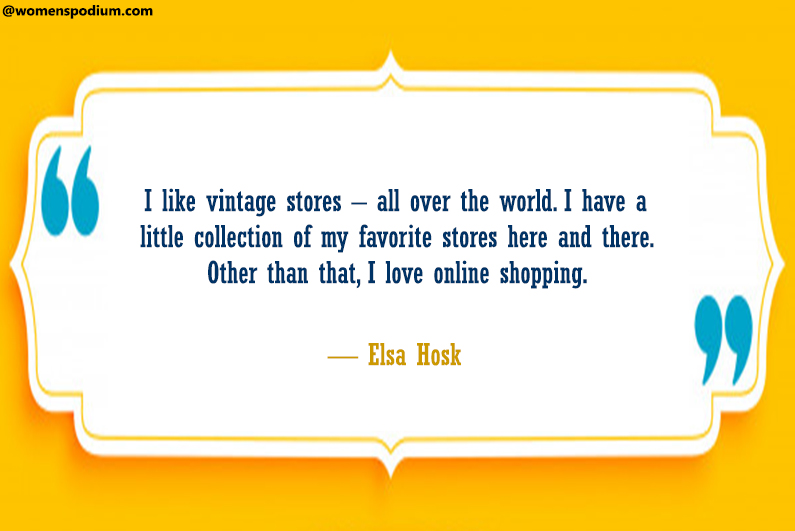 If you're a queen, you're powerless, so I'd probably demote myself and go shopping.

― Helena Bonham Carter