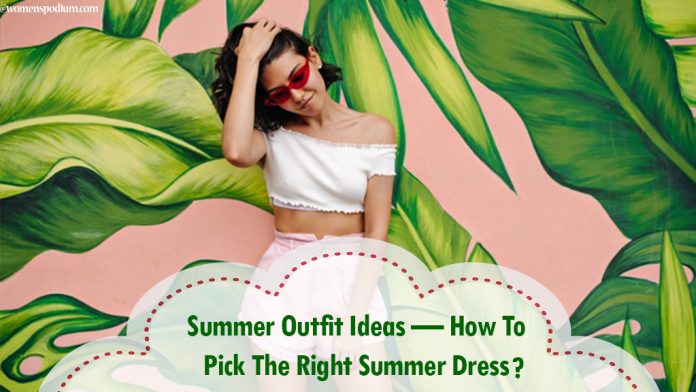 Summer, they say, is the perfect time to wear a dress. Not only, it is comfortable in the warm weather, but also, is perfect to wear stylish and fashionable attire. Indeed, summer makes many girls feel giddy at the thought of wearing a dress to achieve that comfortable yet elegant look they have been preparing for all year. The only problem, perhaps, is how to pick the right summer dress? And from my viewpoint, the only solution to this is look out for some of the best summer outfit ideas.
The perfect summer outfit is the one that gives feel-good vibes as well as an elegant look. Although it sounds pretty simple but we all know what a summer dress shopping is? It may result in countless trips to the changing rooms of your favorite shopping store/boutique. But, unfortunately, there is no one-design or prints that fits all kind of dress. With so many styles of summer dresses available in the market today, how else could a girl figure out which one looks best on her? Deciding can be pretty tough but never impossible. So to help you find that perfect floral dress this summer, here are some simple summer outfit ideas and some buying tips. From colors to prints, fabrics to styles –here are the four most important checklists to keep in mind as you head to shop.
What Colors Look Best on Summer Skin Tone?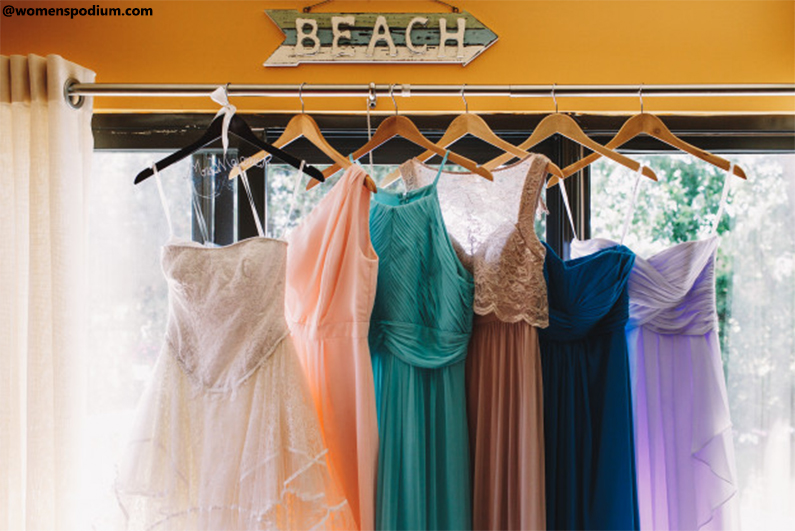 As summer mount you will find heaps of statement colors in the market, from bright mustards to popping pink there are a plethora of shades to choose from. But if you want to find a dress you wish to carry during summers, you have to watch your skin tone too. Many experts advise, to pick a color that works for your skin tone. During summers, your skin is pretty exposed to the sun; you must ensure that the color of your dress enhances your complexion. While selecting color for your skin tone, consider it in the same way when you select a foundation shade. If you are warm-toned, go for colors like yellow, coral, oranges, turquoise, olive, orchid, violet-red or green based shades, and if you are cool-toned, prefer going for colors like blue, fuchsia, pink and red.
Also Read: Look out for ways to lighten your skin tone naturally for the best summer looks this year.
Demanding Prints of the Summer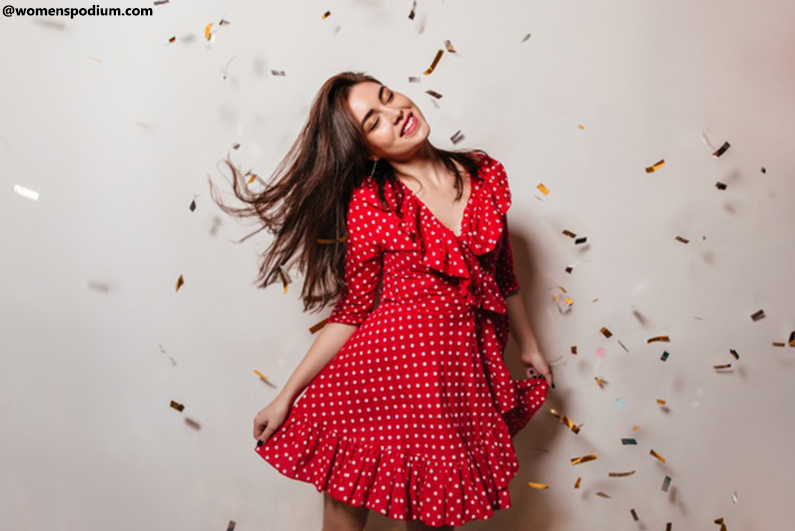 When you start picking cotton midi dresses, chambray shirt or linen jumpers, it is certainly the outset of the summer season. So, it's just not about the styles or fabrics only; the proper selection of summer prints is pertinent as much as the colors during the sunniest season. The most popular trends during summers as summer outfit ideas are:
Bright florals

Regular stripes

Stylish polka dots

Classic leopard strips

Statement tiger stripes

Softened snake prints

Traditional zebra stripes
Although most of the time people prefer to go for the ongoing fashion trends or prints, so, it's on you, how comfortably you can carry the prints. Animal prints, bold polka dots always seize quite an attention; go for your favorite animal prints for this summer. 
Breathable Summer Fabrics
Summer outfit ideas are incomplete without fabrics. Choosing the best summer fabric is necessary; find out the best fabric to wear during this hot and humid weather. Sometimes, it just gets too hot outside that wearing the right summer clothes can assist you better to enjoy the outdoors even during the warmest summer months. From shirts to dresses, stay cool this summer with these light and breathable fabrics that are ideal for wearing when the weather gets scorching; let's see what they are.
1. Cotton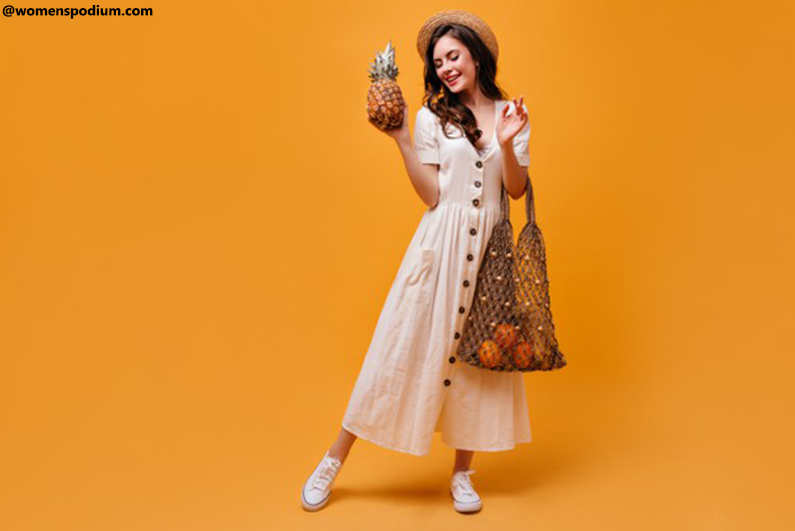 When we talk about lightweight, breathable summer fabrics; cotton is an excellent choice for summer wears and styles. Cotton is perfect for all weathers, either dry heat or humid people really love to wear it; also, it is versatile enough to be worn during both day and night hours. This natural fiber allows air to flow freely through the fabric, soaks up sweat, allows heat to escape the body and keeps you cool. You can say cotton is like a built-in air-conditioner for your body!
2. Linen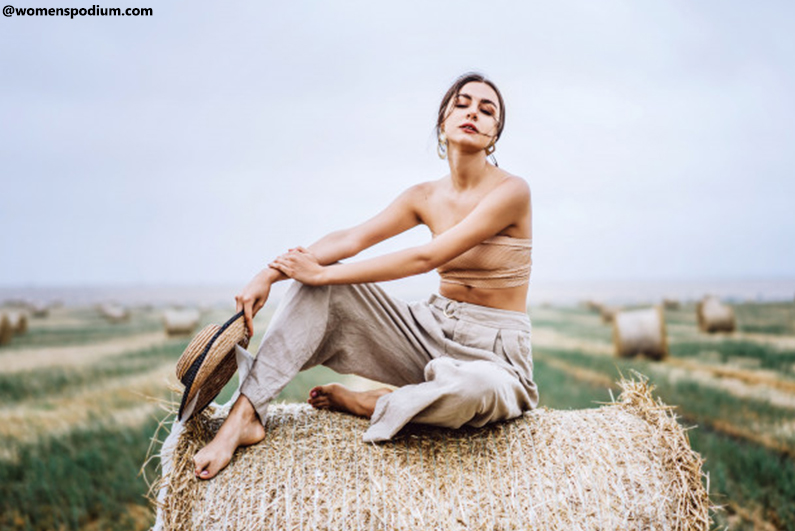 Linens are one of the world's oldest fabrics and are relatively good, just not for summer bedding but also for summer wears. I can say liner was made to beat the heat; it is a loosely woven, breathable fabric, pleasant to wear in hot summer—linen pants paired with a crop top or tank can be an excellent choice for a rooftop party. This coolest of the cool natural fiber is light weaved, thus, allowing heat to escape from the body and gives maximal breathability. In addition, it absorbs a lot of moisture and dries quickly, keeping you cool and dry. 
3. Chambray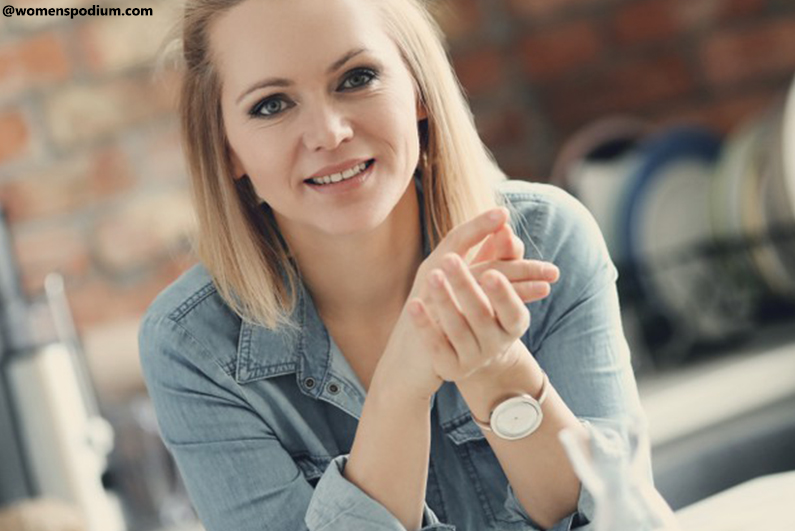 If you love to wear denim on and off and looking for something lightweight, summer wear, chambray would be a perfect dress material for you. Chambray is imitation denim, so it has the same benefits as denim but is a lot lighter in weight. Basically, chambray is a tightly woven cotton, a breathable fabric that absorbs sweat just like cotton and keeps you cool in dry heat and humid climate. Chambray usually comes in a higher thread count, which means it's a finer weave and more breathable fabric.
4. Rayon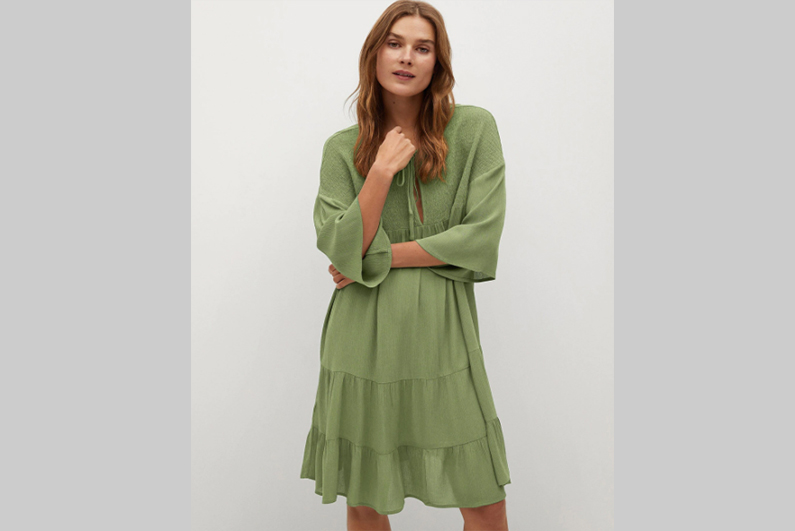 Rayon is not a natural fiber but is best in dry heat; although it won't be the same as cotton, but is a considerable alternative. It has thinner thread than cotton which makes it excellent for delicate, lightweight clothing that drapes well. Thin threads gives space to breathe more than other fabrics. Plus, as it is light in weight; thus, it prevents the dress from sticking to the body in hot weather. Since it is comfortable and light to wear, rayon is a perfect fabric for sportswear and summer dresses.
Also Read: Why some women don't realize they got addicted to fashion? Keep a check on yourself!
Summer Style Dresses – Best Summer Dresses To Wear
During summer, we can see the rise of both casual and formal look when it comes to dressing style. The world around us is going too fashionable, and being women, it becomes vital for us to consider fashion accordingly and for this you have to work on summer outfit ideas. So while picking a summer dress, ensure to think twice about all the different occasions you are going to get in. Working on style and summer dresses takes a good time; here are some of my suggestions; check out if it works for you.
1. A-line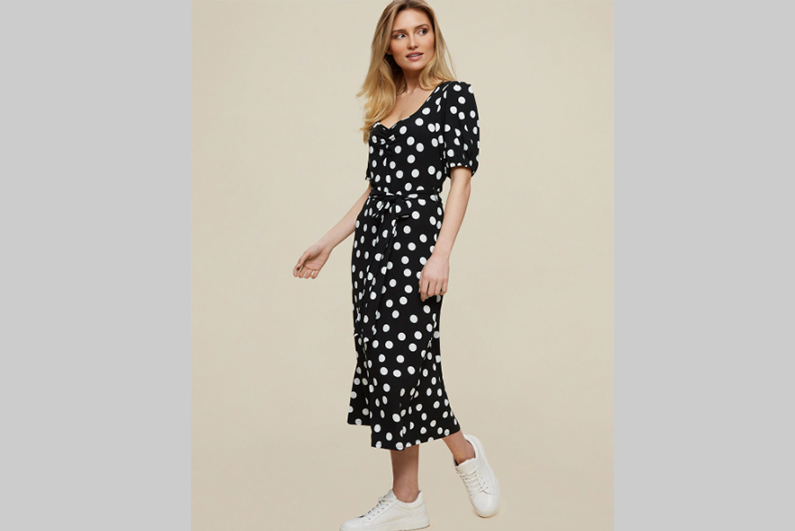 An A-line dress is perfect for all types of occasions. In fact, it is the only style of summer dress in winter that would stand out the right way. Since the design itself comes in on the waste and spreads into a flare going down, it can make any woman look absolutely gorgeous no matter what body type. If you are worried about looking too fat or too thin, the A-line dress will hide all those flaws and simply bring out your innate beauty.
2. Wrap Dresses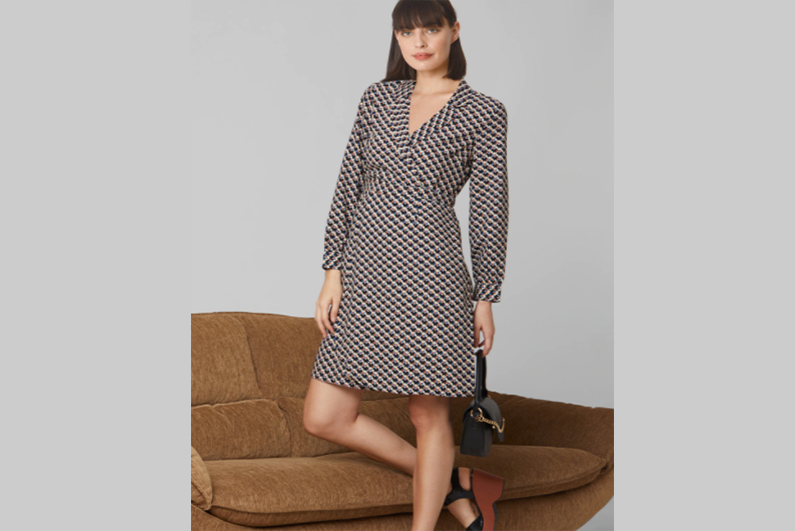 For the last couple of years, wrap dresses are always in. So if you are worrying that whether they are in current fashion trends or not, just stop thinking much, take out your last summer wrap dresses or shop new ones, just flaunt them and enjoy summertime. For me, wrap dresses are one of the perfect styles for summer, as they are sophisticated, stylish, and modern; plus, they never go out of style. Pair it with strappy sandals and a basket bag during the daytime, and for the evening, you can try on some light gold jewelry with ankle tie espadrilles.
3. Prairie Dresses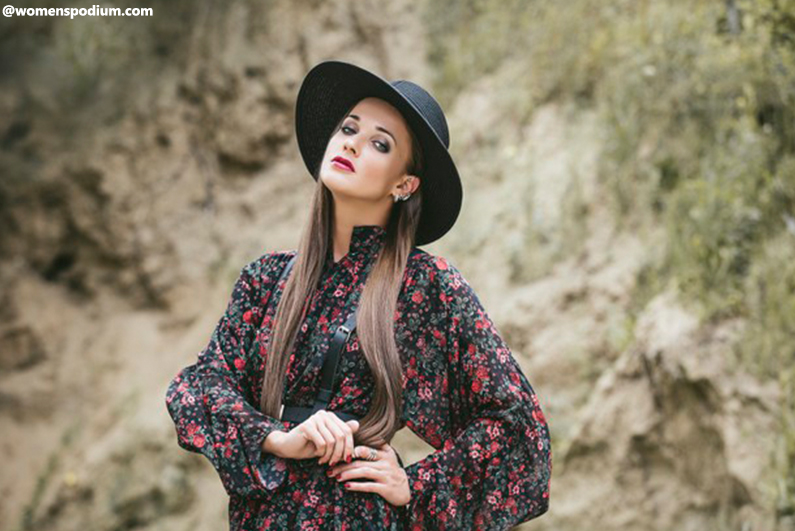 Prairie dresses look best in plaid, polka dots and stripes; what I like the best in these dresses are that you can get them in diverse lengths from minis to midis to maxis; just grab what your style is. To add on, they come both in fitted and loose, depending on your attire. This style is so versatile that you can wear it on any occasion, either special or casual; it will compliment you anyway. Either dressed them up with cross body bags and trainers or with a clutch and strappy heels and statement earrings; they will never let you down. Have a look at these prairie dresses:
1. Shift Dress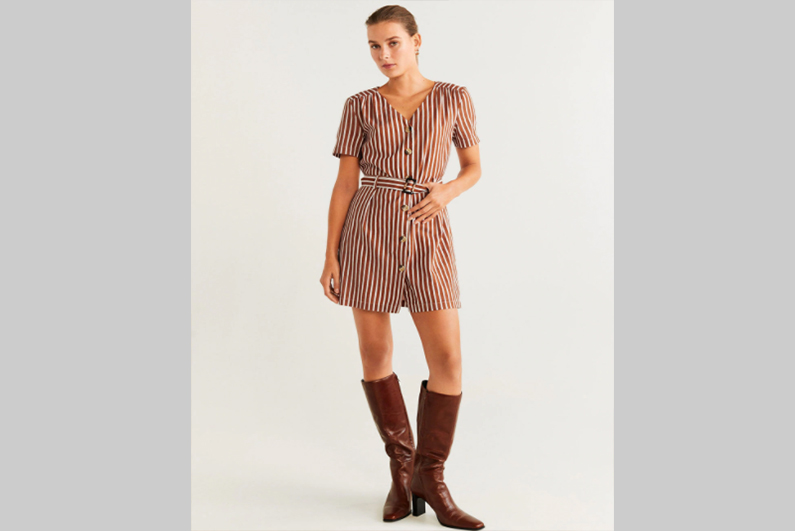 A shift dress is perfect for whatever body type; however, without the right accessories, it might be an epic fail too. Since these shift dresses are often multi-seasonal, you don't have to worry about it being out of style. All you need is to find the right accessories to highlight the waist to achieve a streamlined yet polished look. If you want to hide those tummy bulges, the shift dress is best accentuated with dangling earrings and perhaps a catchy-looking clutch.
2. Maxi Dress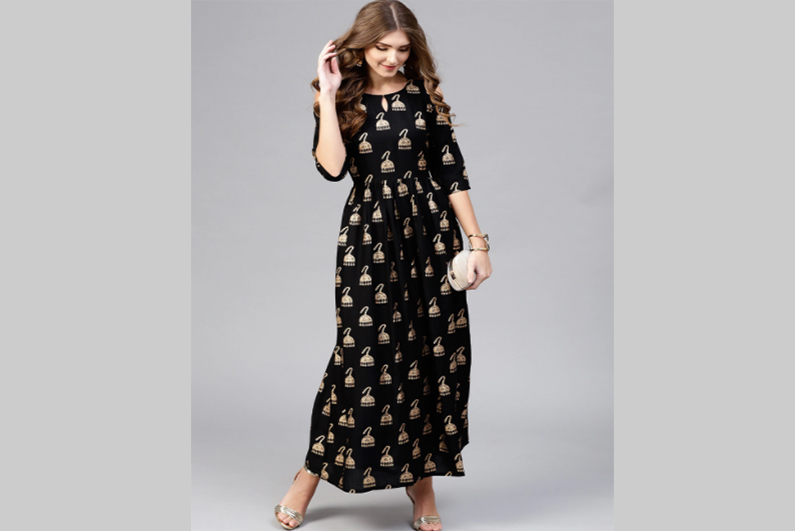 There is no other season than summer that brings out the best in maxi dresses that summer. These floor-skimming summer dresses are perfect for the season because they can bring out the best in the printed patterns and color combinations. They can also be very sexy when paired with the right sandals and a few bangles to complete the look. It is perfect for almost everyone, even when you are petite. In addition, there are special types of maxi dresses that can make you look taller than your actual height.
3. Sheath Dress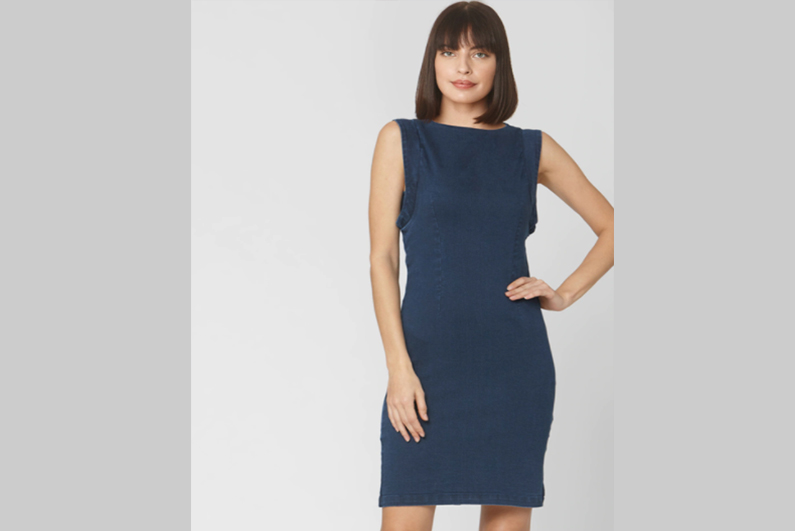 The sheath dress is often considered the perfect summer dress because it fits close to the body and emphasizes the narrow waste. Since the Sheath dress is classic, it can pretty much fit all girls of every body type. You can wear it with a statement wedge or maybe even a cropped denim jacket on a party night.
4. Ruffle Dress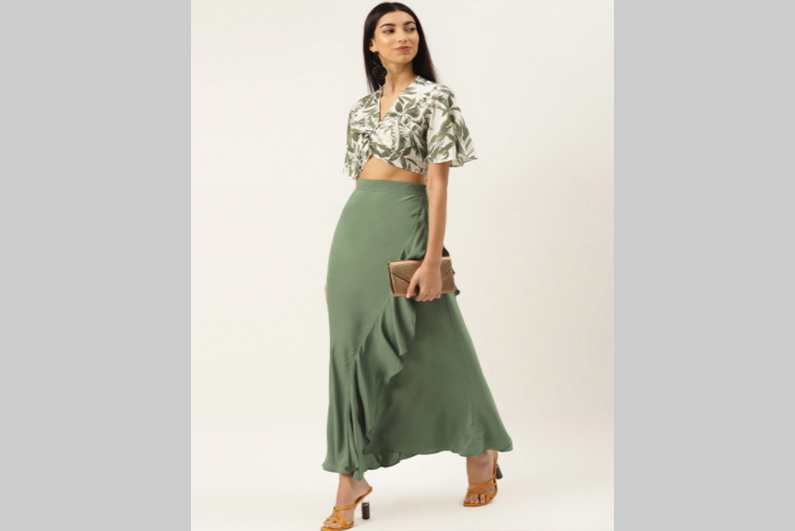 I would love to go for ruffle dress trends when it comes to spring and summer dress styles. From flounce sleeves to a line ruffle skirts, ruffle dresses ooze a feminine elegance and charm, setting you in a fun, flirty spirit! Ruffle is a decorative frill of lace or collective elaboration of fabric, often used to beautify or embellish the wrist or neck in a dress. When gathered or pleated, the strip of fabric creates a frill that adds a ruffled line to a outfit's straight edge. Ruffle dresses are not easy to choose or carry, so you have to be quite specific about your body shape while wearing them, make sure they must look good on you
Step out in style all year long with a collection of dresses that look perfect on you, and you never have to feel conscious again. With these tips and summer outfit ideas in mind, you never have to get out of the house feeling totally unfashionable.