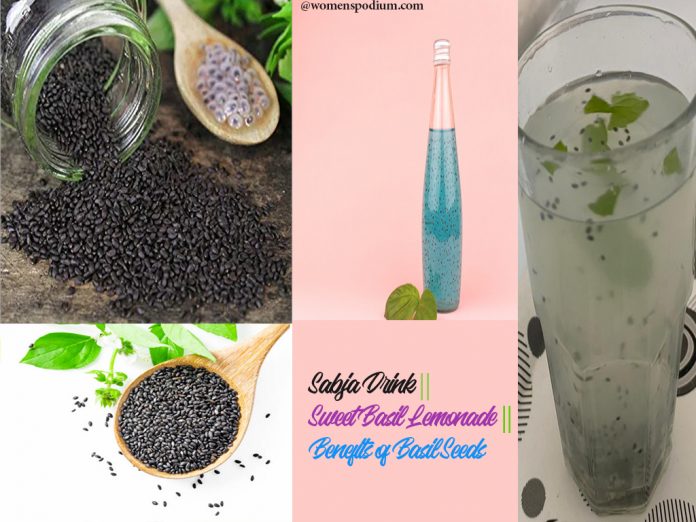 Basil seeds look similar to sesame seeds but are black; they are often compared with chia seeds. Although both share quite similar benefits still they are different. Basil seeds have other names too: sabja, falooda seed, tukmaria seeds. Sweet basil seeds have a long history of use in Ayurvedic and Chinese medicine.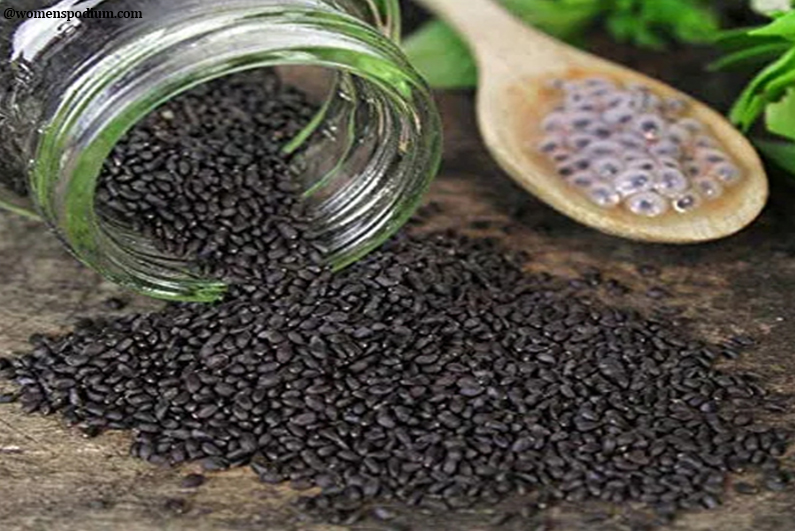 The basil plant is native to Asia and Southeast Asia. Basil seeds are also called sweet basil but are different from the Holy Basil or Tulsi — common in every Indian household and known for its immunity-boosting properties. Sweet basil seeds have many health benefiting properties. They are rich in alpha-linolenic acid (ALA), which comes from high levels of Omega-3 fatty acids present in the seeds.
Benefits of Sweet Basil Seeds (Sabja and Tukmaria Seeds)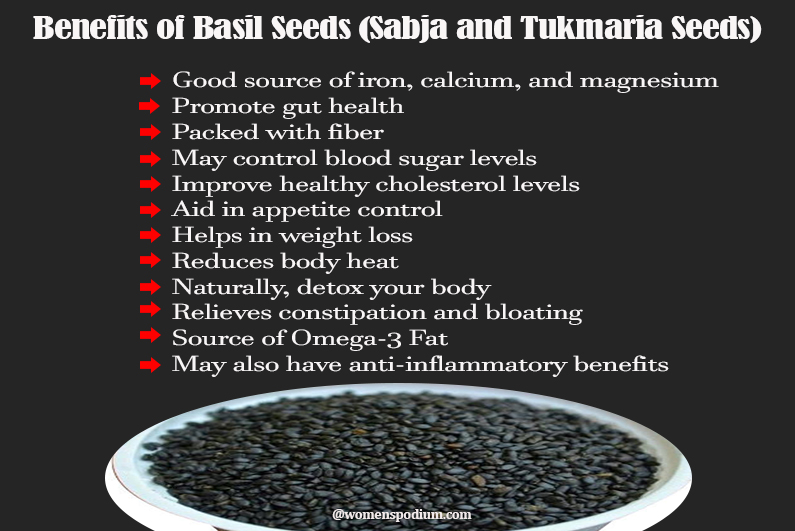 They are a good source of minerals, rich in iron, calcium, and magnesium.

Tukmaria seeds are rich in antioxidants, also aid in controlling diabetes,

and are

also great for your skin.

The presence of Omega-3 fatty acids in basil seeds helps boost the body's fat-burning metabolism, which aids in weight loss.

It is packed with soluble fiber, which helps keep your stomach full for a longer period and prevents your appetite in control of unwanted cravings or eating, promo

ting

gut health.

Sabja seeds are one of the best body coolants as refreshing drinks to beat the scorching summer heat, these drinks aid in lowering down your body heat.

Sabja seeds also aid to detox your body and regulate smooth bowel movements naturally. They relieve constipation and bloating.
Also Read: People usually include sabja drink in their routine of healthy breakfast for weight loss.
Sabja Drink – Sweet Basil Lemonade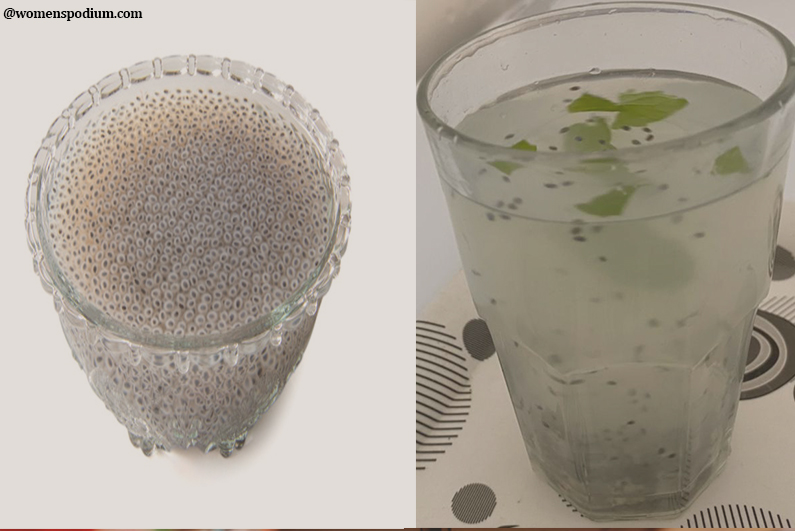 Summer demands something cool; try a summer-cool drink prepared with sweet basil seeds or sabja or tukmaria seeds. Sabja seeds are quite nutritious when soaked in water and then consumed. This detox drink will help to cool and hydrates your body.
For 2 Person(s)
Ingredients:
Lemon – 1

Sabja seeds: 3 tbsp

Sugar: as per your preferred taste

Honey: 1 tbsp

Water: 2 glass

Mint leaves: 5-6 leaves

Ice cubes and crushed ice
Preparation
Take water and mix sabja seeds with it.

Add lemon and sugar.

Soak the seeds for 20 minutes.

Add mint leaves and honey.

Garnish with 2 tbsp crushed ice and 2-3 ice cubes.
Sabja drink is ready, serve it cool and relish this summer drink with your family. It is rich in minerals and fibres, also reduces body heat and naturally detox your body.