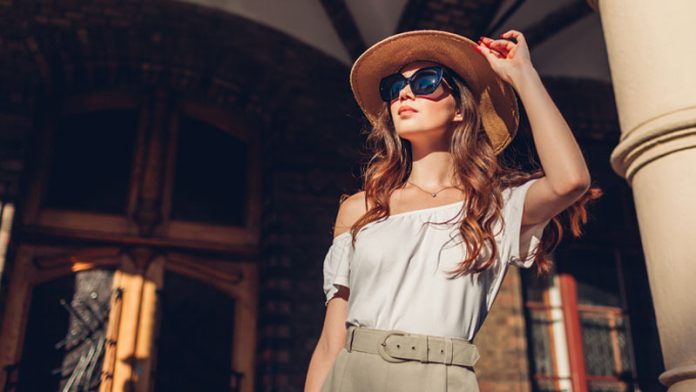 Most people go shopping and stay within their financial limits. They usually buy no more than two things at a time and manage to control themselves around the sale area. But suppose you find that you're totally opposite to such fortunate folk. In that case, there's a big chance you not only love fashion, but you're completely addicted to fashion and possibilities are brighter for you being a shopaholic too.
Well, but this article is more about your fashion addiction, so I am going to stick to it. It doesn't matter if you're curvy or skinny, the thing is if you find yourselves spending hours and hours following your favorite bloggers and watching new Fashion TV's runway shows – then you are addicted to fashion. Today, in this article, I am going to pin down some points which can give a clear picture of whether you are addicted to fashion or not.
Signs You Are Totally Addicted To Fashion
1. Style Downloads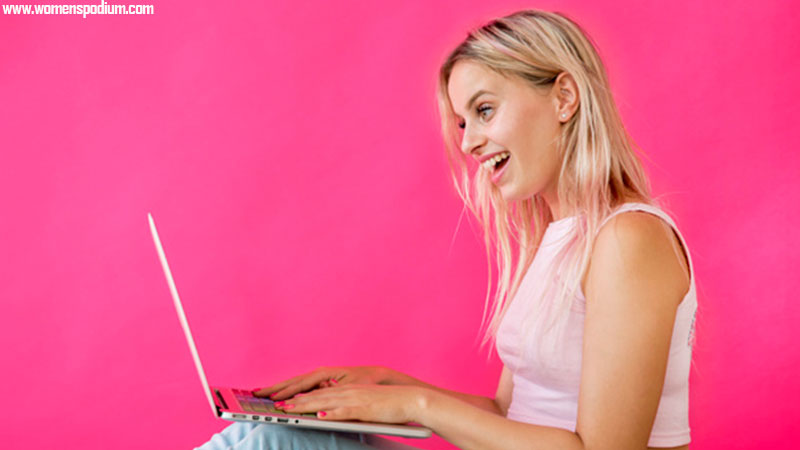 Usually, some people love to collect stamps, and you play hard to collect fashion pictures. Your computer is fully packed with different fashion pics that you save in order to find similar outfits the following weekend. Whenever you can, you spend hours searching the web trying to look for new trends and exciting ideas. And if that wasn't enough, you arrange all your folders according to the year and season for better organization. After all, Prada fall 2020 collection can't just end up in Dior summer folder. If you think fashion most of the time, it clearly indicates your inclination towards fashion.
2. Fashion Dreams – Addicted To Fashion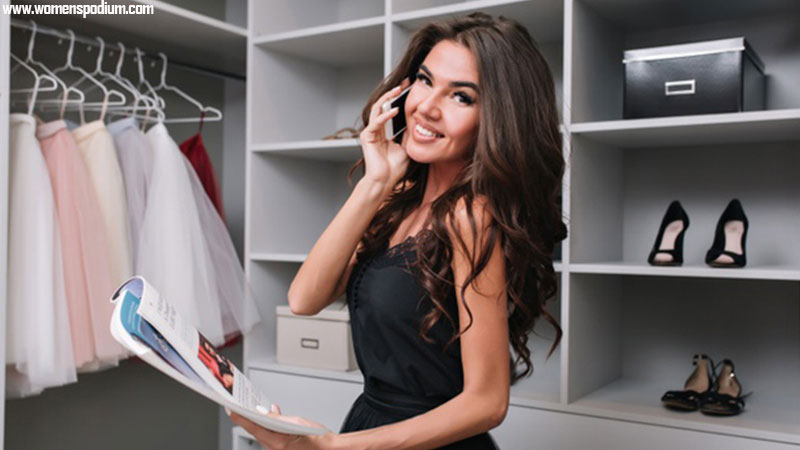 Most probably you go to sleep every day reading your favorite fashion magazines, and then you dream about shoes, bags and accessories. You also know all the latest gossip on the newest trends before they are even are in the picture or announced.
You watch Fashion Week so intensively that you end up almost believing that you were just there sitting in the first row next to Victoria Beckham and Anna Wintour. Even your TV is set to the fashion channels whenever you put it on. Watching Fashion TV becomes a binge watch for you, and finally, when your friends and family start to believe you eat and sleep fashion, this again gives you a clear cue that fashion is what you love most.
3. Use All Your Resources – You Love Fashion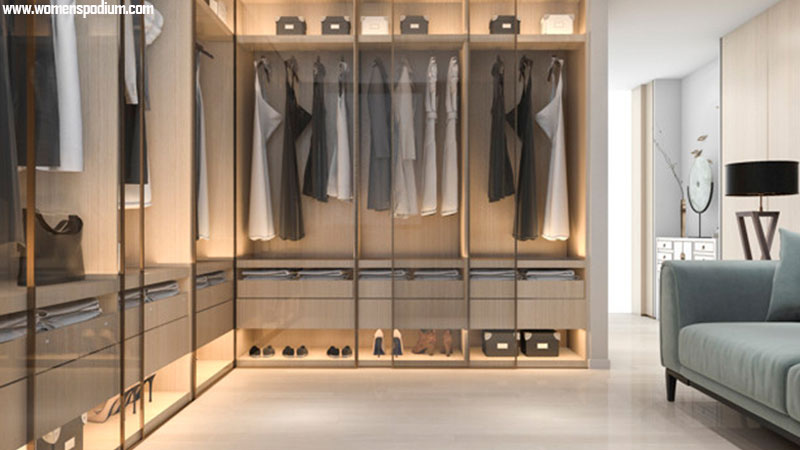 The amount of clothes you have in your wardrobe is overwhelming. Every now and then you find something that still has the price tag on it because it's never been worn…EVER. However, you always tell yourself that you can't give it away because one day you will definitely wear it. You won't.
Lack of room in your wardrobe is never a problem. You can always find some space for new stylish pieces even if you had to keep them in your stove like Carrie Bradshaw. Apart from being fashion addicted, this is also a great sign of being a shopaholic too. When you go hyper shopping, you always end up lodging your wardrobe with a heap of clothes, even some with tags still on.
4. Limitless Use Of Credit Cards – Shop Till Drop!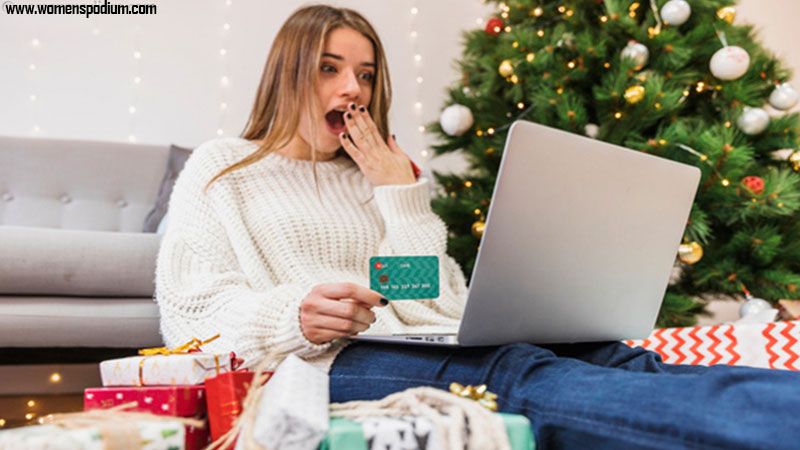 When you shop online, there is nothing that can stop you. You simply believe that your life is better when you have a new Bardot top or floral jumpsuit in your private collection. And you buy your favorite accessories or outfit just in one click via your credit card. Not this only, further you take your credit card everywhere you go and losing it would be like losing a best friend. Maybe a bit worse. You carry not one card but a bunch of it. Your card's limit is always on edge, these all indicate your love for fashion and shopping.
The invention of credit cards was certainly a great cause, making people's lives more comfortable; however, everything has its pros and cons, so is with credit cards too. For those who have a shopping addiction, credit cards are indeed a bane.
5. You Are A Fashion Guru And Addicted To Fashion!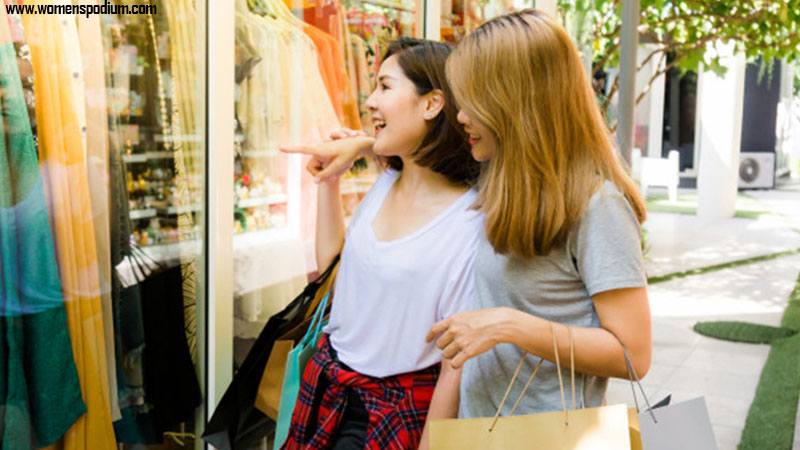 If your friends are planning to go shopping, you are the first person they call. They know you have impeccable taste and the ability to find last season's items at a great price. You know every nook of your city and can guide them to the best shop to quench the appetite of shopping. They ask you for advice before any special event, and even though you might be a bit critical, they're happy to have your opinion—an unequivocal sign that you are their shopping muse.
6. Makeup And Stylist – It's A Fashion Addiction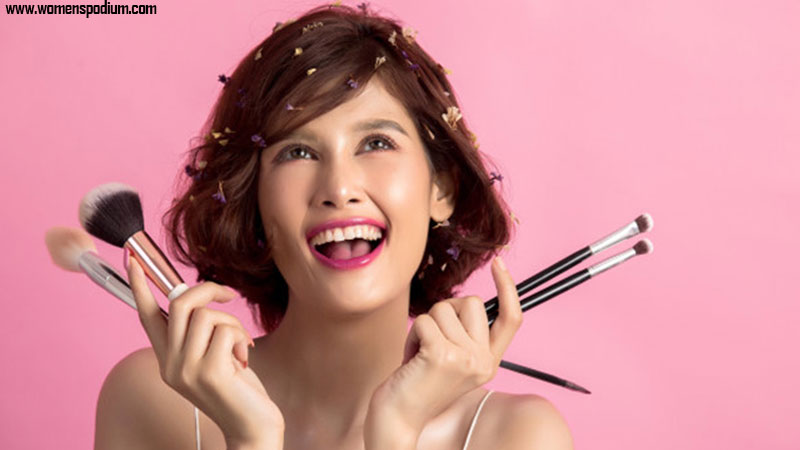 To your fashion addiction—the worst-case scenario is when your close buddies start using your makeup, borrow your Emporio Armani watches or Gucci bags. On some occasions, they ask you to do their makeup or ask you about makeup tips. And the cherry on the top is you love to wear makeup and never leave your lip without a lip gloss, or eyes without mascara and eyeliner. All these signs clearly show that how much you love fashion.
7. Breakfast In The Shopping Centre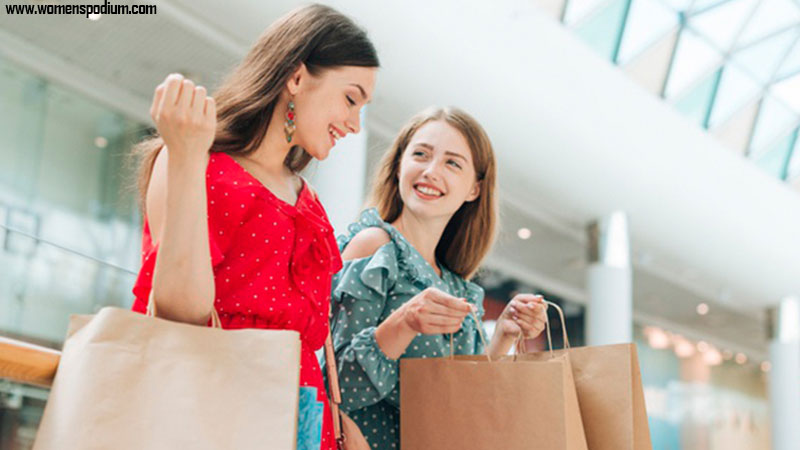 Suppose you are going through a bad day, and you decide to walk around the mall for quite a long hours, wearing your favorite perfect outfit. You feel like it soothes your nerves and brings your happiness back. No chocolates or flowers give you the satisfaction which a Michael Kor watch or a Bobby Brown lipstick gives you. Your favorite activity is to visit different shops and try every single item from a new collection while talking to shopping assistants. In that case, 'You' my dear is deeply and madly in love with fashion.
8. Repetition Of Makeup And Accessories In Your Dressing Table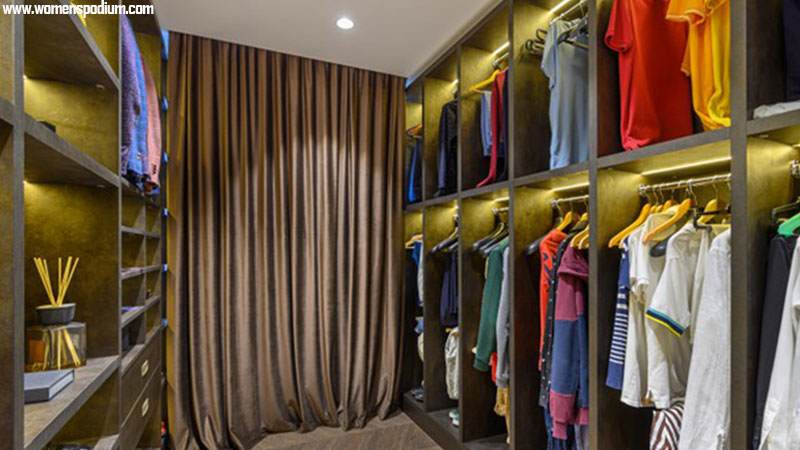 Fashion is just not all about clothes. The list is long—right from apparel, footwear, branded handbags, and luxury watches to expensive makeup, you just don't want to stop anywhere. You get the same shades of lipstick or nail paint from every other brand. Any fashion sale drags you out to spend your money on the things you already have. Even if freebies lure you, make sure you are inclined towards this fashion clinch.
So, that's the end of my views for the signs which can tell you that you are a die-hard fan of fashion and shopping. You totally eat, drink, and sleep fashion; you even dream about fashion. Although everyone owns their own style statements, you too might be holding one. If you want to share your views with us, do grab the opportunity to drop it via the comment section, I would love to read your viewpoints.
Also Read: The terms 'fashionable' and 'unfashionable' play a notable role in defining your personality. So let's discuss some of the common style and fashion mistakes that most women make while carrying a specific style that can put them at stake.