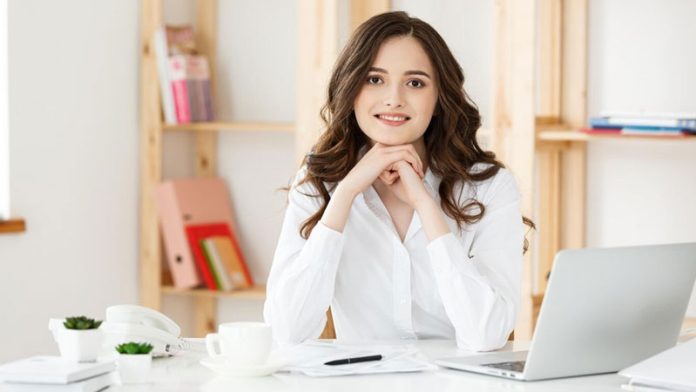 Last year has been the year of online business and work-from-home options. People have started from scratch and taken their businesses to become millionaire corporations in a few months. It is better to act upon small business ideas from home rather than real investment. Also, at the height of the economic boom, one in every five businesses shut down in their premiere year. Add a pandemic to the equation, among unstable inflation, and the business success becomes much dented. Here are 10 home-based business ideas for anyone to start and continue.
Small Business Ideas From Home – Some Pros And Cons!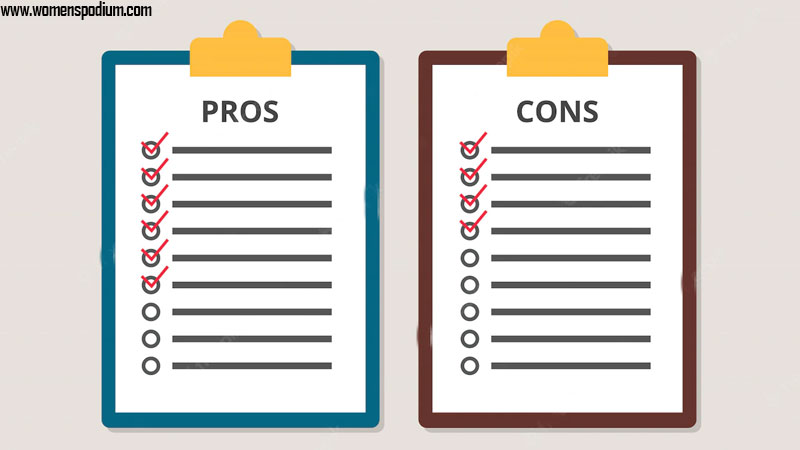 Whenever we start anything new, there are bound to be some pros and cons that come along with it. Here are the most common advantages and disadvantages of home-based businesses.
Advantages to Starting a Business from Home
● Make your work hours with a flexible schedule. Easy home business ideas provide you with complete control over business operations.
● The office is right next door, literally. The best home business to start does not require commuting to a separate location in the rain, snow, or blazing sun.
● Starting an online business from home does not require as much money investment as other businesses. You can avoid the long-term risks.
Disadvantages to Starting a Business from Home
● An informal work setting is a distraction while balancing domestic responsibilities with business-related challenges.
● You have to deal with a lot of work stress. This is because you are your manager, assistant, social media manager, advertiser, and delivery guy. It becomes tough at times.
● A home-based business will expose the unkempt surroundings if a client decides to visit you. You are likely to lose clients and potential investors.
11 Small Home-Based Business Ideas
The home-based business ideas are less risky. Therefore, we propose small business ideas from home which remain operational regardless of foreign diseases and political instability.
1. Sell Homemade Products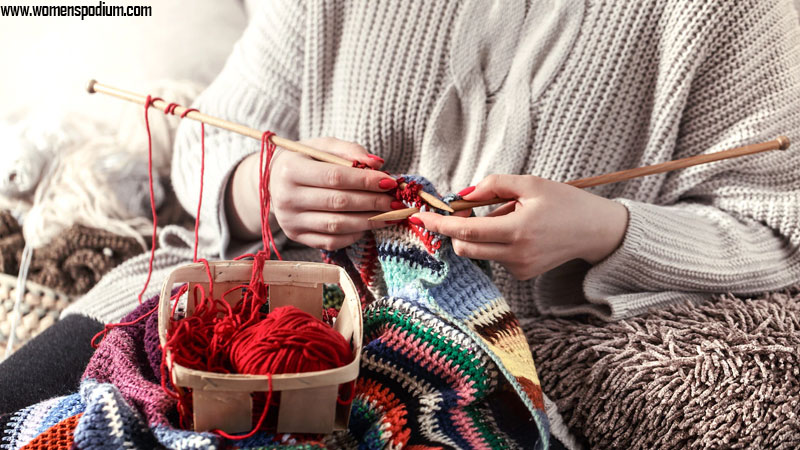 If you can make any art or craft thing, anything of daily use or decoration item, you can start a business. Become an entrepreneur by turning your hobby into a small business. You can create products like crochet items, woven pieces of clothing, graphite sketches, watercolor paintings, portraits, or anything.
You can control every aspect of the item you are making. When you choose to start a business, make a brand of your own. Selling your items with your brand name will grow more than a regular one.
2. Promote Tourism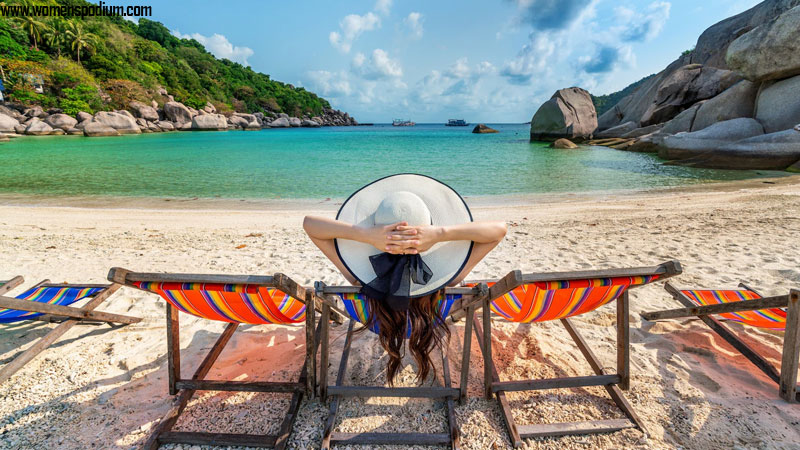 The second business on the list of unique business ideas from home involves becoming a travel planner. The tourism industry is always booming. Therefore, offer services to clients to make their journey a lot smoother. You are responsible for making reservations, booking tickets, and scheduling vacation attractions.
Constantly communicating with hotels, resorts, and vacation staff will build a professional network. As a result, your business will flourish and expand right from home. You can provide honest reviews to the clients to provide a completely customizable service.
3. Tutelage Business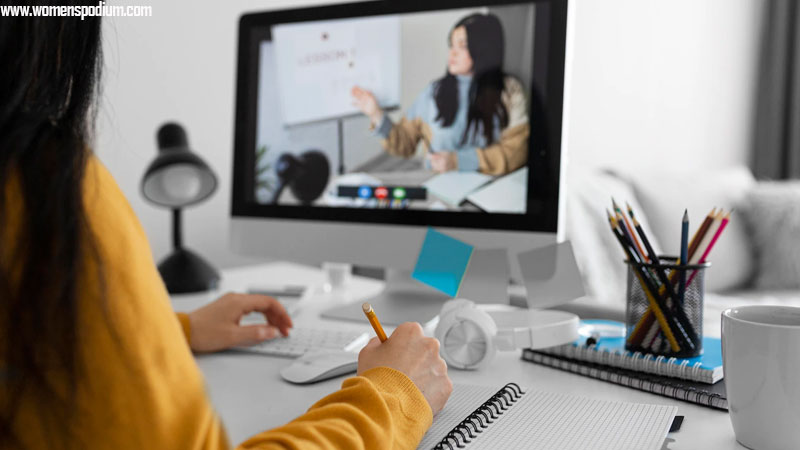 Thirdly, small business ideas from home involve promoting education. Despite being a tutor, it will provide hefty returns whether or not you are an expert in the subject. You can offer services such as preparing students for SATs and MCATs. It is the perfect opportunity for working moms who wish to balance their domestic responsibilities.
Furthermore, it will translate your passion for teaching into a virtual setting to appeal to international students. In addition, it does not require an intensive investment as you will simply Skype or Zoom with the students.
4. Online Nutritionist Service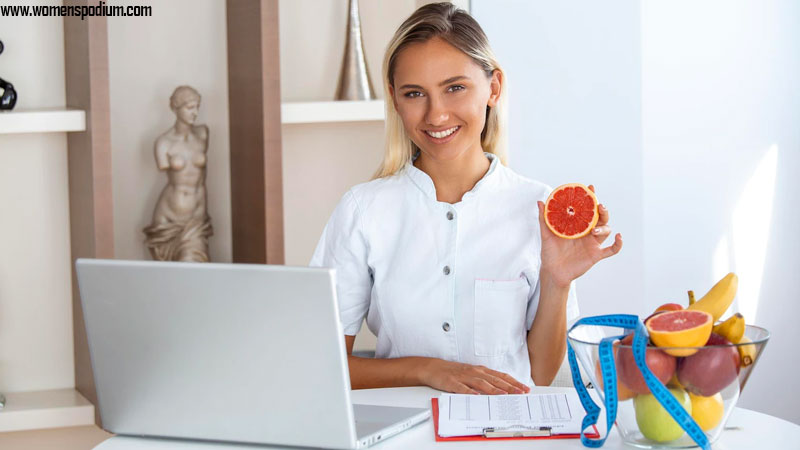 The fourth mention on the list of small business ideas from home relates to offering wellness advice. However, the business requires a certification alongside a business license.
Furthermore, you will also need to rent or purchase massaging equipment and create a tranquil setting right at home. In addition, you can offer nutritional advice and wellness techniques to clients if you wish to establish a completely remote and one of the easy home business ideas. However, browse through provincial licensing to avoid heavy fines later on.
5. Showcase Your Linguistic Expertise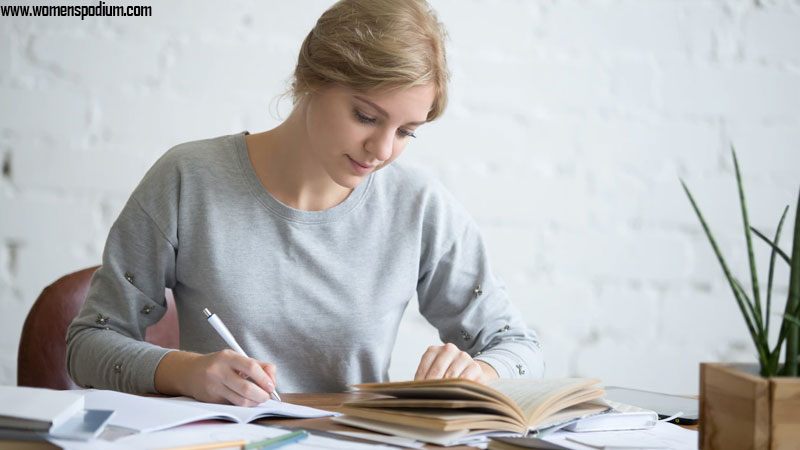 Small business ideas from home also involve providing translation services. Entrepreneurs struggle to enter new markets due to the linguistic barrier. Furthermore, translation is also required in immigration and bureaucratic disputes. Linguistic easy home businesses allow you to capture global clients right from your home.
In addition, you can work with other businesses too as a full-time translator. You will translate videos, texts, press releases, and books as your business becomes its client. It will define your business as "international" and all you need is verbal talent and access to the internet. It will grow exponentially, assuming starting a business from home was just a mere idea.
6. Home Bakery Or Home Chef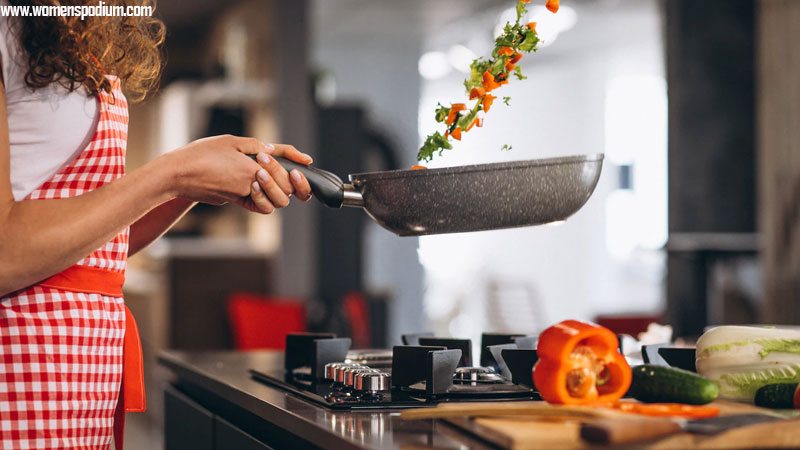 Home-based bakeries are fun for people who bake as a hobby. This is the easiest home business to start which can become financially rewarding over time. With a variety of tastes and ingredients, you can lure in many clients and customers in less time.
You can provide different savory food items from home. If you got good taste in your cooking, you will become popular in no time. The only thing you have to do is to advertise properly on different social media platforms. If you know someone who cooks well, you can motivate and inspire those strong women as well to start businesses.
7. Start A Print-On-Demand Business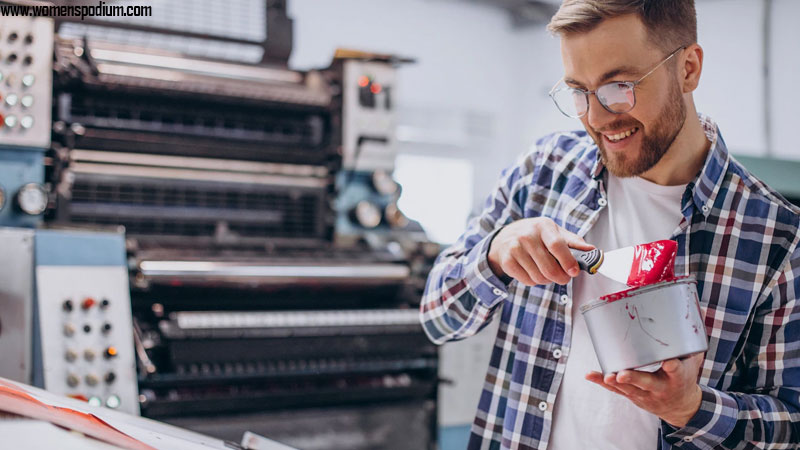 A print-on-demand business is one of the most popular home-based business ideas right now. You can customize items like books, bags, hats, shirts, phone cases, etc. You have to invest in buying a nice quality printer of the right type. Take your time, and learn how you can make it work as an online business idea from home. And then start the business.
There is another type of printer, the 3-D printer, which can make you a millionaire as well. You can create your designs and print succulent plant pots or other things to make the business-specific.
8. Purchase In Bulk And Sale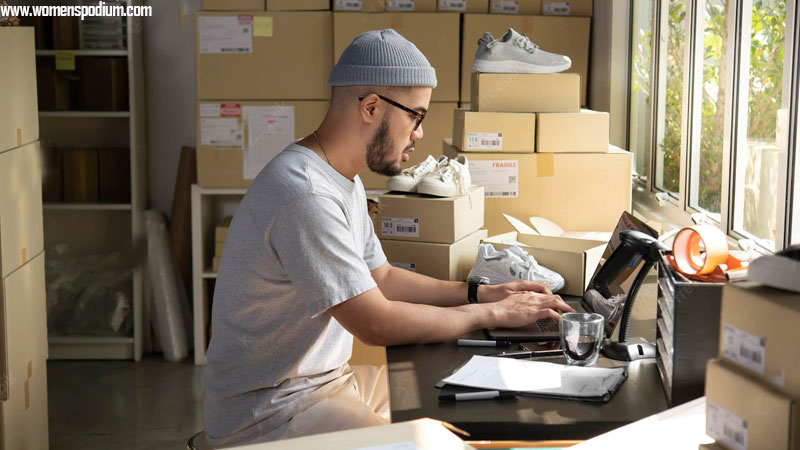 Many businesses work on this principle of importing or buying items at a wholesale rate in bulk. Then sell them after proper marketing and advertising. If you come across a product that is not common around you, you can start a business of your own.
This is one of many small business ideas from home that anyone can do with little knowledge and much interest. Make it into an online store, display items of your choice, and sell the individual item for more profit. This business can empower women more than any other.
9. Become A Social Media Manager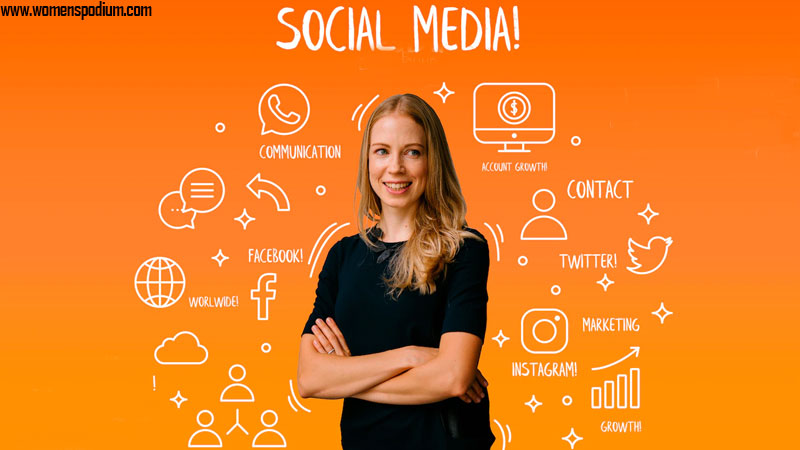 This is a service-based home business, in which you offer your services online, and attract as many clients as you want. The hardest part must be getting your first customer. You can start by showing your expertise on YouTube and Instagram or other social media platforms. This way you can draw in more clients when you start this business.
You don't need an agency to work with, you can start by yourself. You will need some social media management tools like Hootsuite, or Buffer, and an internet connection to start this business. You must have a social media presence before starting the business.
10. Become A Writer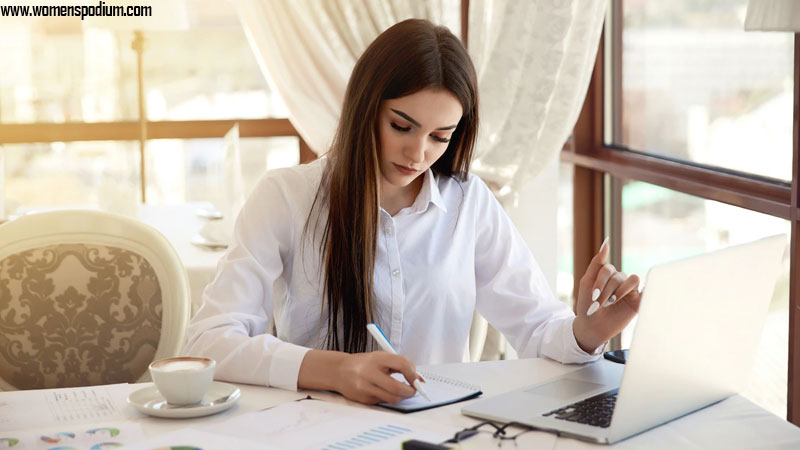 Of course, the list of easy home businesses is not complete without establishing a literary business. Have you considered becoming a writer to pay off rent? You can write about gender inequality or simply some powerful quotes to inspire the reader. However, it does require intermediate proofreading and research skills.
Writing is one of the unique business ideas from home you can't go wrong with. You can publish e-books on websites without any publishing costs. The setup costs are low and the returns are substantial, so definitely give it a go. Build a portfolio to expand this home business idea.
11. Start A Drop-Shipping Store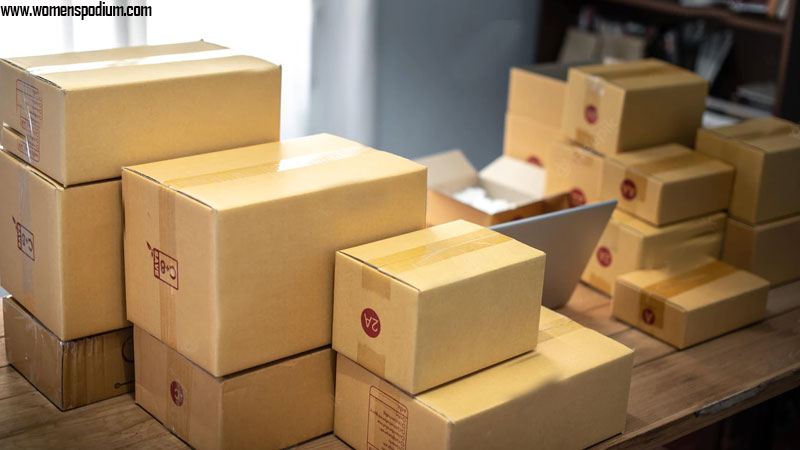 Finally, have you heard of drop-shipping? Become a third party on the conquest to think about small business ideas from home. Not everyone has the resources or the capital to pay for inventory upfront. So why not sell the vendor's property at a mark-up to generate profit?
A drop-shipping begins with opening an online store, adding products to the list, and marketing said features to result in sales. As soon as the order is placed, the order is sent to the supplier that will ship it to the customer. Consequently, you receive a commission on the sale.
Which Home-Based Business Will You Establish?
There are tons of home-based business ideas out there that are profitable for anyone. However, the selections regarding small business ideas from home range from virtual to physical services. Therefore, take the chance today and reach your conclusion to experience economic freedom through the best home business to start.
Also Read: Most of the above-mentioned careers are careers for women to start anytime. You don't have to gain deep knowledge.