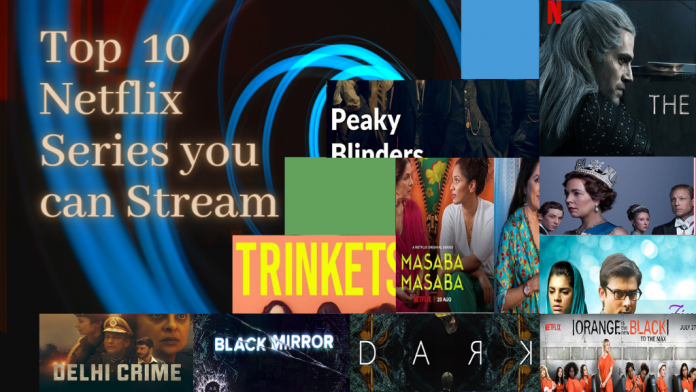 How many times have you found yourself scrolling aimlessly on Netflix, trying to find a show worth your while? Or, how many times have you come back home from work, to finally get some relaxation and excitement while browsing for some of the best Netflix series? After a while, though, when you think you've seen everything, and you've re-watched FRIENDS enough times to know the show better than the original cast, it's time to explore some of the newer Netflix series out there.
Netflix in 2020 is full of some of the best, underrated shows of all times and I am trying to make it easier for you to find them. Here are the 10 best Netflix series you can watch right now. 
Weekend Binge 10 Netflix Series
1. Masaba Masaba (2020) 
Language: Hindi 
Director: Sonam Nair
Cast: Masaba Gupta, Neena Gupta
Number of seasons: 1+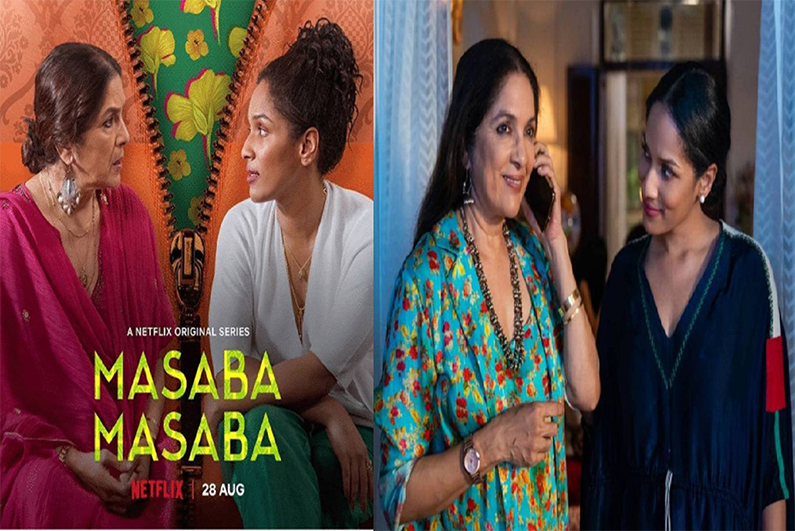 Real-life mother-daughter duo Masaba Gupta and Neena Gupta unite on reel to play highly stylized versions of themselves on Masaba Masaba. Revolving around their fashion and film careers, it also blurs boundaries between what is professional and what isn't. Extremely hilarious and highly engaging, this recent Netflix series is perfect binge-watch material for a quiet weekend at home. While most Indian web-series have been restricted to a genre close to crime and the underworld, Masaba Masaba is a much needed fresh breath of relief from the norm.
To stream: https://www.netflix.com/title/81122196
2. Peaky Blinders (2013) 
Language: English
Director(s): Colm McCarthy, Tim Mielants
Cast: Cillian Murphy, Paul Anderson, Helen McCrory
Number of seasons: 7+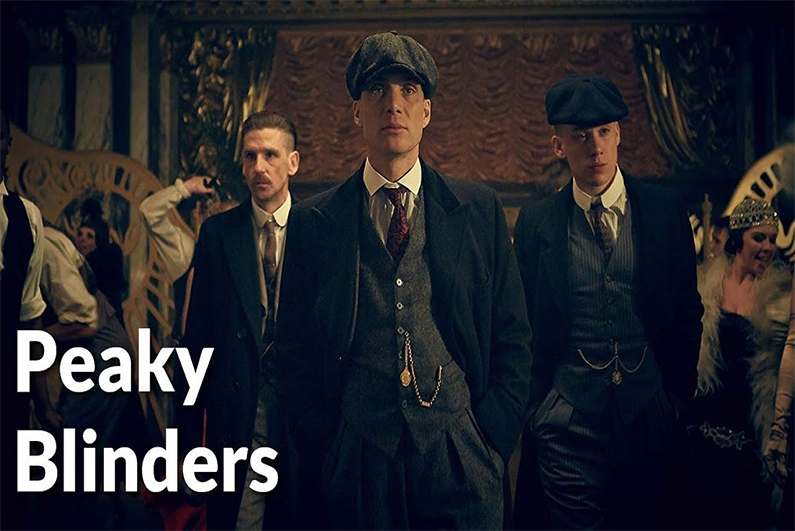 Set in 1919, in the post World War One era, the show is about a gangster family in England, and their ruthless head, Thomas Shelby. Each episode is a work of art, with beautiful sets and a great background score. The cinematography is absolutely brilliant, and a more than capable cast makes it a definitive tick on everyone's watch list. It is thoughtful, has enough twists to keep us slightly off-balance and the leads are definitely a force to be reckoned with. What's more is that it feels so real, which is what one would usually expect of the BBC. Highly recommended.
To stream: https://www.netflix.com/title/80002479
3. Orange Is the New Black (2013-2019)
Language: English
Director(s): Andrew McCarthy, Phil Abraham
Cast: Taylor Schilling, Danielle Brooks, Emma Myles
Number of seasons: 7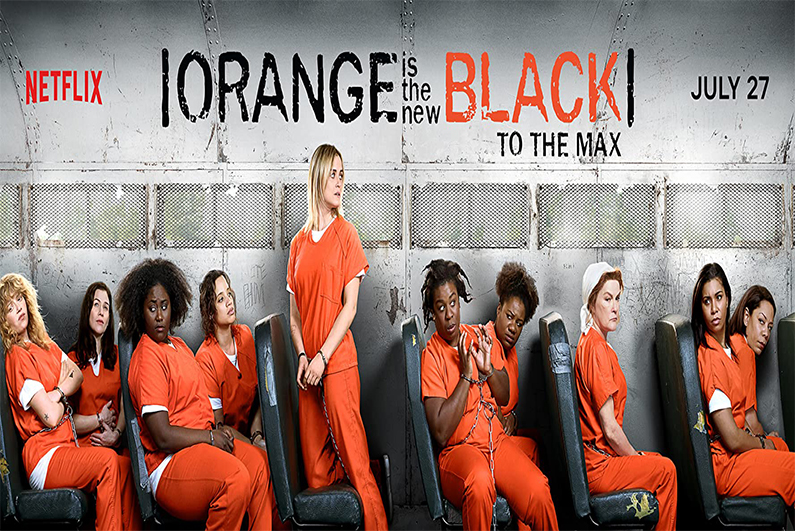 Charged with a felony she committed 10 years ago, Piper has now been sentenced to a year and a half in prison, which has obviously disrupted the natural course of the rest of her life. Behind bars, she slowly comes to realize how little she knows about American crime detention facilities and how a mere year in prison can change the way she views reality.
Despite graphic content and strong language, Orange is the New Black makes a strong commentary on how our justice system focuses more on punishment rather than redemption. Being put behind bars is one part of the story, but the real struggle is surviving there. Initially, the show is off to a great start, however, it gets super dull and quite a stretch after the fourth season. The show gets heavy most of the time and viewer discretion is advised. Such a Netflix series is worth watching.
To stream: https://www.netflix.com/title/70242311
4. The Crown (2016 – )
Language: English
Director(s): Benjamin Caron, Philip Martin
Cast: Claire Foy, Olivia Colman, Imelda Staunton
Number of seasons: 4+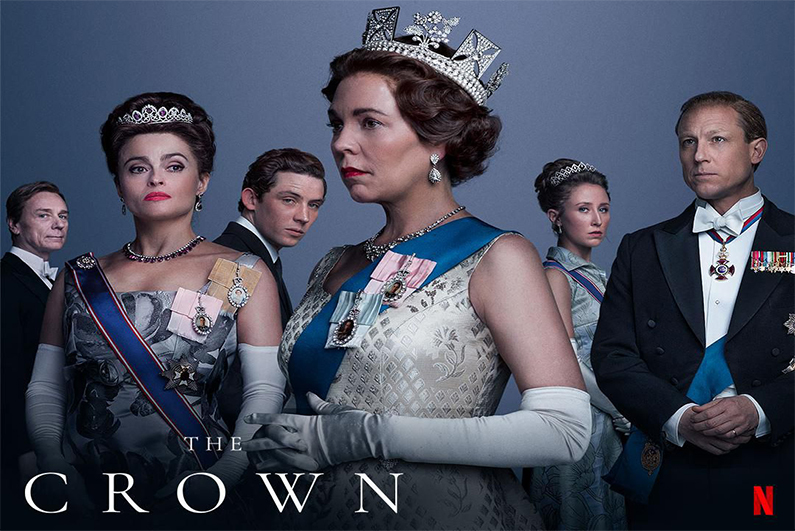 Following the young life of Queen Elizabeth II, The Crown is political rivalries and romances that littered Queen Elizabeth II's reign and the controversies it entailed. Most of the show's plot draws inspiration from real-life events that have now come to shape the second half of the twentieth century. A drama like this is rare at best. The sets are realistic and beautiful, characters well cast, and a script that delivers what it promises. Never throughout its run time has it ever gotten stretched or dull. One can tell that a great deal of effort and research has gone into promising an accurate storyline with minor tweaks for cinematic appeal. This show is easily one of our favourite Netflix productions so far.
To stream: https://www.netflix.com/title/80025678
5. The Witcher (2019 – )
Language: English
Director (s): Alik Sakharov, Charlotte Brändstörm
Cast: Henry Cavill, Freya Allan, Anya Chalotra
Number of seasons: 1+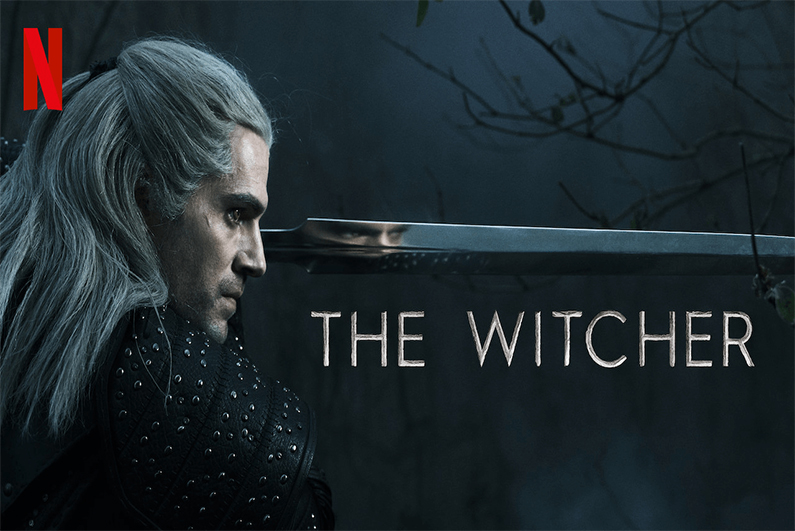 Now, this show is a little bit tough to discuss. In terms of the storyline, it's a beautiful fantasy world, but when it comes to the execution, the show gets a little bit difficult to comprehend. There are a few too many timeline jumps and the flashbacks are ill-timed. However, the fight sequences are insane, the leads do an amazing job of pulling in their audience's attention. A definite must-watch for people who love fantasy, or have enjoyed the books.
To stream: https://www.netflix.com/title/80189685
6. Trinkets (2019-2020)
Language: English
Director (s):  Sara St. Onge, Sherwin Shilati
Cast: Brianna Hildebrand, Kiana Madeira, Quintessa Swindell
Number of seasons: 2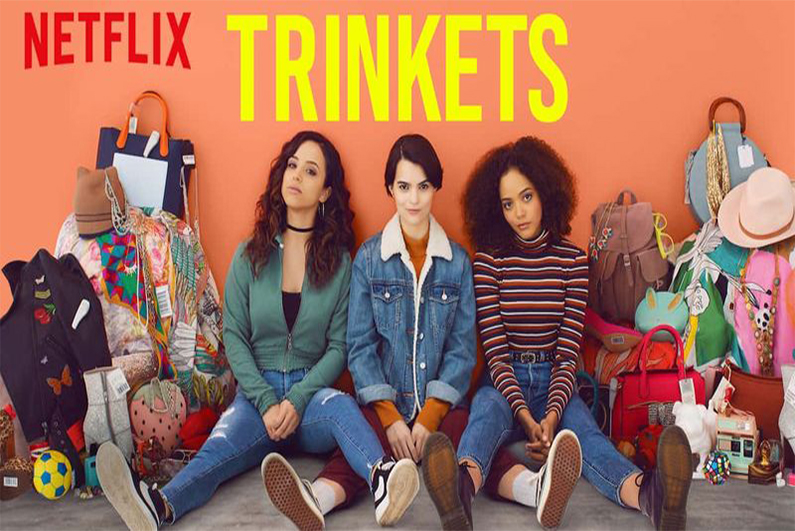 An unlikely group of girls discovers themselves growing up as they meet at a Shoplifters Anonymous meeting. This show has it all. Drama, some hard-hitting content, crime, and a hell of a lot of fun. It's light, it's got a great storyline and a friendship so weird you'll be cheering for it towards the end. Unlike most shows, the episodes are quite short, and it only consists of two seasons but despite the length or rather, the lack of it, you feel like you really identify with the characters. In the short span of its run time, the show manages to convey rather important messages and is definitely one of the best Netflix shows out there.
It is, however, highly underrated and deserves a lot more attention than it got. Moreover, we are totally in love with the script and the actors fit so naturally in their roles that they make the whole premise look highly lifelike. It is a great watch for a light weekend binge-watch during some well-deserved downtime.
To stream: https://www.netflix.com/title/80230561
7. Black Mirror (2011 – 2019)
Language: English
Director (s):  Owen Harris, Carl Tibbetts
Cast: Daniel Lapine, Hannah John-Kamen
Number of seasons: 5+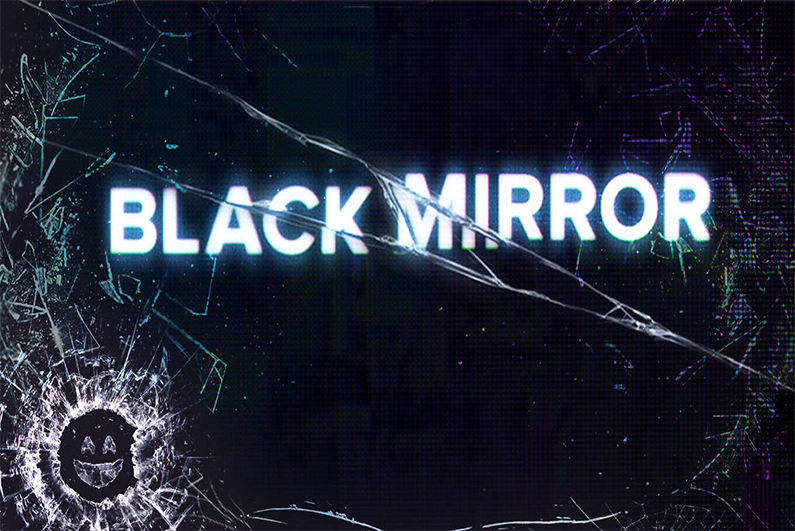 Definitely, one of the heavier shows on this list, Netflix's Black Mirror is a series of seemingly unconnected short stories set in a futuristic world. A haunting vision of what is to come, Black Mirror sums itself up in its two-word title. Meaning, this show really is a black mirror, a reflection of our society, only much much darker. This show would be appealing to everyone with a taste for science fiction, crime, or thrillers. It is an anthology series exploring a dark, twisted, high-tech multiverse where humanity's greatest inventions and darkest instincts collide.
Set in a world only minutes from our own, "Black Mirror" unveils how modern technologies can backfire and be used against their makers, every episode set in a slightly different reality with different characters combating different types of technologies. It is special because you can either binge watch it straight for a day or space the episodes weeks apart. Either way, it leaves you haunted and wanting more.
To stream: https://www.netflix.com/title/70264888
8. Zindagi Gulzar Hai (2012 – 2013)
Language: Urdu with English subtitles
Director (s):  Monima Duraid
Cast: Sanam Saeed, Fawad Khan, Ayesha Omer
Number of seasons: 1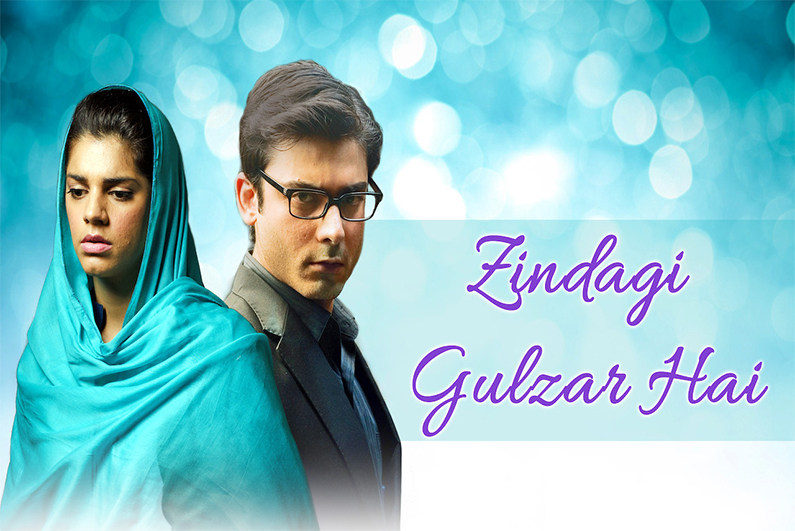 Zindagi Gulzar Hai (translating roughly to Life is A Garden, but in no way does this translation give justice to the original) is a popular Pakistani soap and very unlike what we see on Indian television. Meaning, it didn't run on for all of eternity, it had a well-defined season with a limited number of pre-shot episodes that aired weekly.
Zindagi Gulzar Hai is a story of two polar opposites, Kashaf, a hard-working pessimistic girl, the eldest of the three siblings, trying hard to do well in her education and earn enough to support her family. On the other hand, we have Zaroon, a spoilt son of a rich businessman who has had enough of everything in life and hence has no ambition. When the two of them meet, their different headstrong personalities clash and instantly sparks hatred within them. It takes on a classic from enemies to the lover's storyline and is rather feministic in its approach which is surprising, considering it is a Pakistani soap. Although Zaroon never really sheds his inner chauvinism, he gets quite a bit better, and besides the show tries to maintain a super realistic script.
A side effect of that is a considerable amount of discrimination between the two genders, which remains in tandem with Pakistani culture.
To stream: https://www.netflix.com/title/80087078
9. Dark (2017 – 2020)
Language: English
Director (s):  Baran bo Odar, Jantje Friese
Cast: Louis Hofmann, Oliver Masucci, Jördis Triebel
Number of seasons: 3+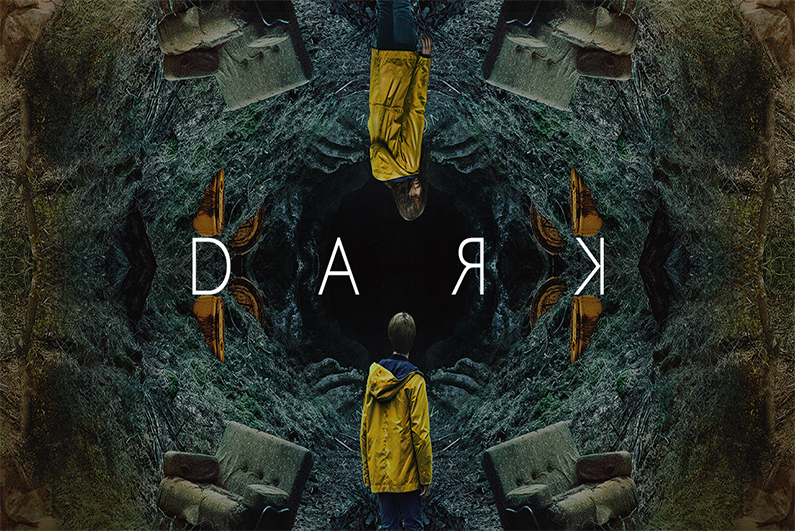 Dark might just be the most complicated but utterly genius show on this list. Set in Germany, when two children go missing in a small town, its sinful past is exposed along with the double lives and fractured relationships that exist among four families as they search for the kids.
This mystery and thriller series introduces an intricate puzzle filled with twists that include a web of curious characters, all of whom have a connection to the town's troubled history — whether they know it or not.
The story includes supernatural elements that tie back to the same town in 1986. "Dark" represents the first German original series produced for Netflix.
It delves into time-travel, magic, and quite a lot of supernatural elements that make it complicated to figure out. However, the intensity with which the show is created and the delicacy of the storyline goes to show just how beautiful it can be.
To stream: https://www.netflix.com/title/80100172
10. Delhi Crime (2019- )
Language: Hindi 
Director: Richie Mehta
Cast: Shefali Shah, Rajesh Tailang, Rasika Duggal
Number of seasons: 1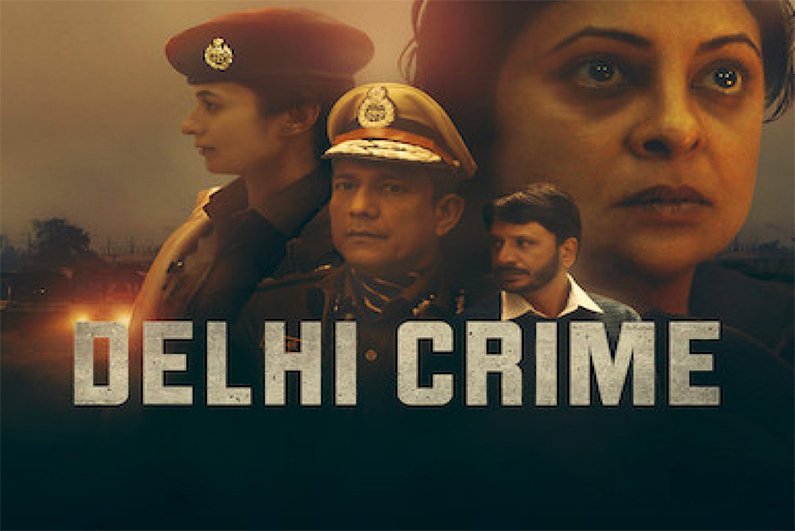 Delhi Crime is a documentary/drama based on the infamous Nirbhaya rape case back in 2012, that had shaken up the entirety of Delhi and consequently, the rest of India. It has episodes on the slightly longer side, most of them amounting to almost an hour or so. Although it has only seven episodes with a storyline so gripping, the show breezes by before you know it.
However, the show doesn't shy away from the more gruesome details of the case and manages to cover both, the actual case, the police actions taken, and the investigation, as well as the growing sentiment of dissent among the general population of Delhi. When people on the streets protesting, they think they do it for good, but the show highlights how much of a hindrance it can be to government officials trying to do their job. A great show, albeit slightly on the darker side of things, it's something you can finish within the weekend and have the rest of the week to think about what exactly went down on the 16th of December, 2012.
To stream: https://www.netflix.com/title/81076756
Be it a weekend binge-watch fest or just some unwind time after a long day of work, each of these shows is perfect to choose from. Oftentimes, watching the same overrated Netflix shows gets boring and before you know it, you are craving something new and improved. These are some of the best Netflix series available currently on the streaming service and you will most definitely enjoy them to the fullest.