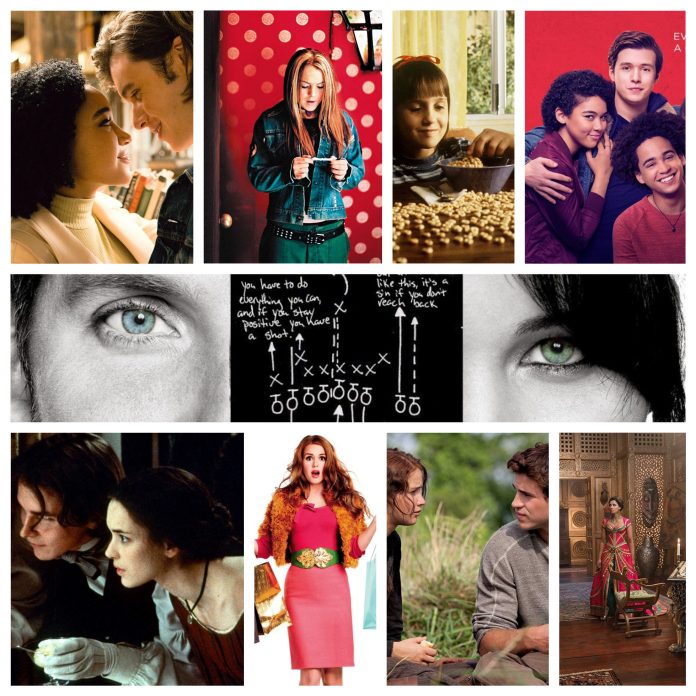 It's a rainy day, the office has given you a well-deserved off, but you can't decide what to do! You really want to read, but you just can't bring yourself to pick up that book you promised yourself you would finish by this weekend. At times like this, watching movies is the way to go. So, here are eleven books to movies adaptations that will make you fall in love, and cut your guilt in half all at the same time.
Listing of 11 Books to Movies Adaptations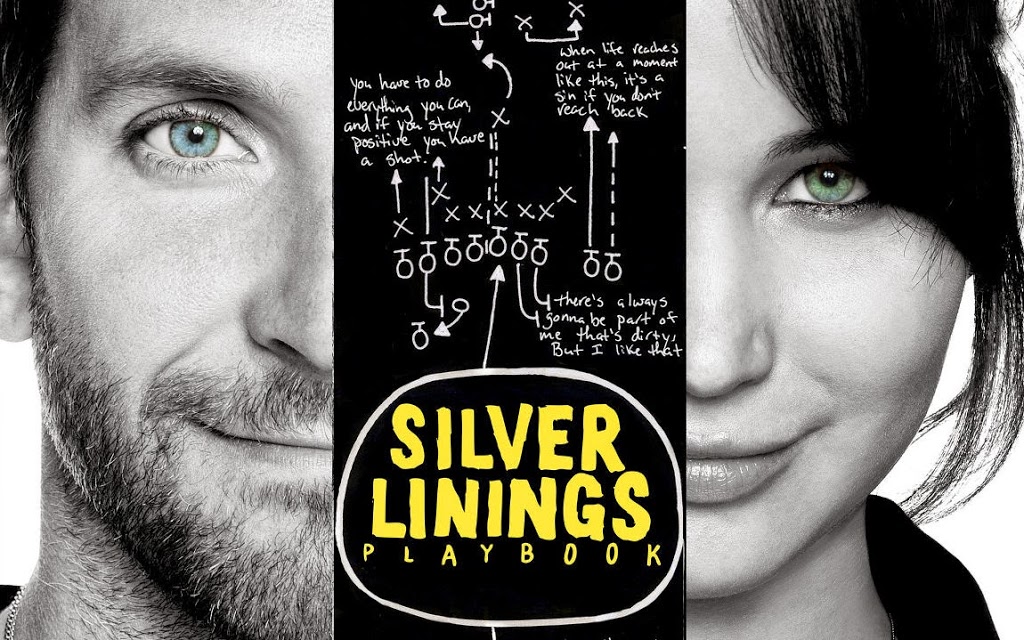 This 2012 David O.Russle release is one movie that I liked better than the book itself. Based on Matthew Quick's 2008 novel by the same name, this story takes you on a rollercoaster ride of emotions. Heart-wrenchingly sad in one minute, and 'rolling on the floor laughing' funny the next, it discusses the tale of a man with bipolar disorder on the verge of separation from his wife, who cheated on him. Still harboring the hopes to reconcile with his estranged wife, he meets a depressed widow and strikes up a weird friendship with her. The movie carries weight, discussing mental illness and anger issues. Starring the stunning Jennifer Lawrence and Bradley Cooper, this movie should definitely be on your 'must-watch' list.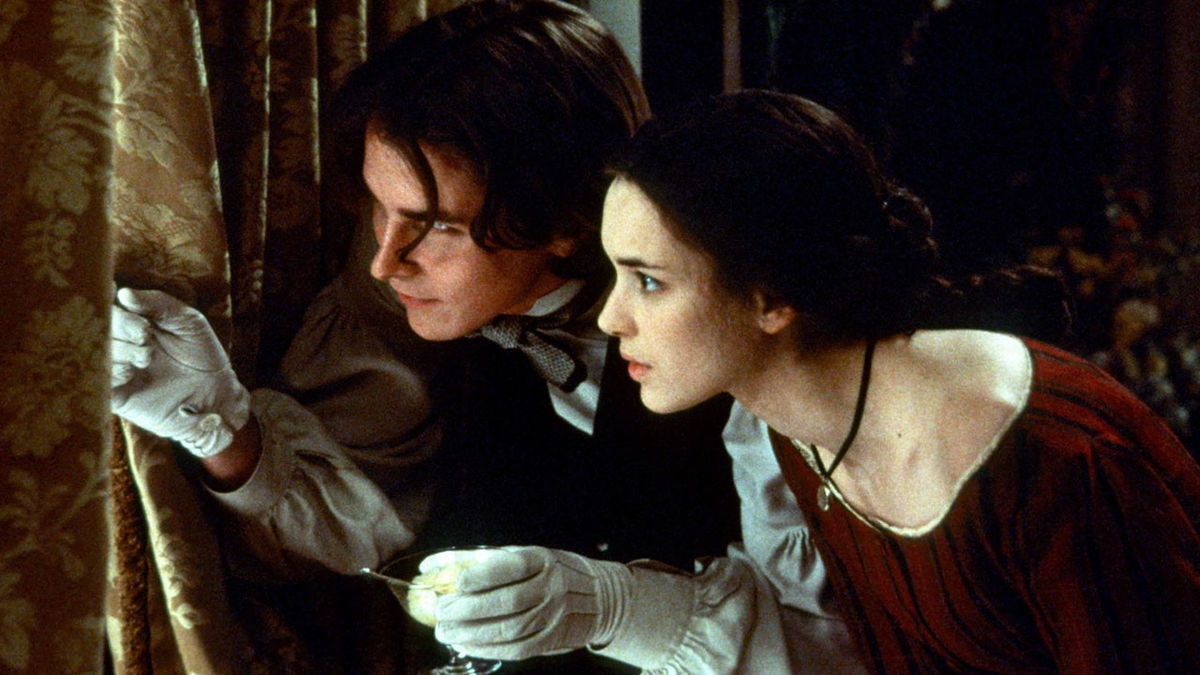 Adapted from Louisa May Alcott's classic coming of age tale, this 1944 movie features 4 sisters with personalities that are worlds apart. It does stray a lot from the original plotline, but the perfect execution of the Victorian era by director Gillian Armstrong compensates for the messed up plot line. Starring June Alison as Jo, Margret O'Brien as Beth, Elizabeth Taylor as Amy and Janet Leigh as Meg, the movie boasts of an all-female main cast, which was way ahead of its time. Funny, sweet, sad, this movie is a perfect concoction of emotions, and it hits you right on your heart. Although, I would recommend reading the book first because that greatly heightens one's viewing experience.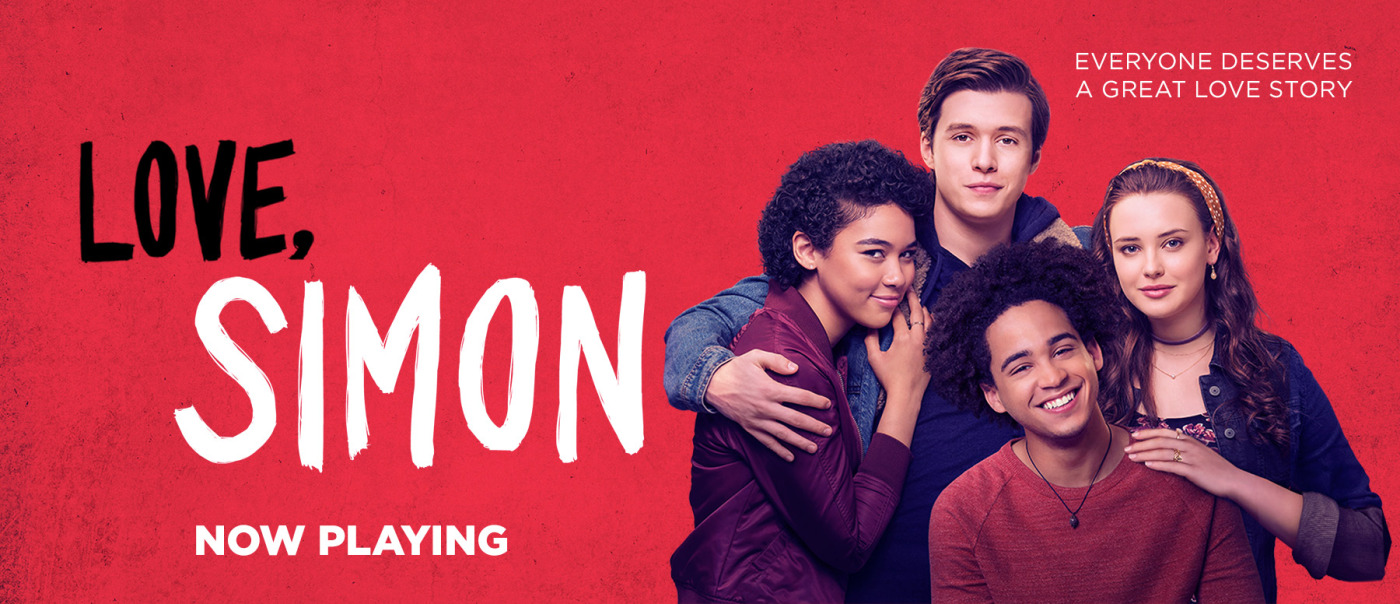 A comparatively recent release, this movie is based on the New York Times bestselling author Becky Albertalli's debut novel, Simon vs. the Homo Sapiens Agenda. Extremely creative and witty, this book weaves a tale of teenage drama and a coming of age story.  Simon Spier, a sixteen-year-old boy, has just come to the realization that he is homosexual and in love with the mysterious boy he emails, called Blue. It's like "You've Got Mail" for a younger audience. Starring Nick Robinson as Simon and Katherine Langford as Leah, it is a perfect summery contemporary that should definitely be on your watch list.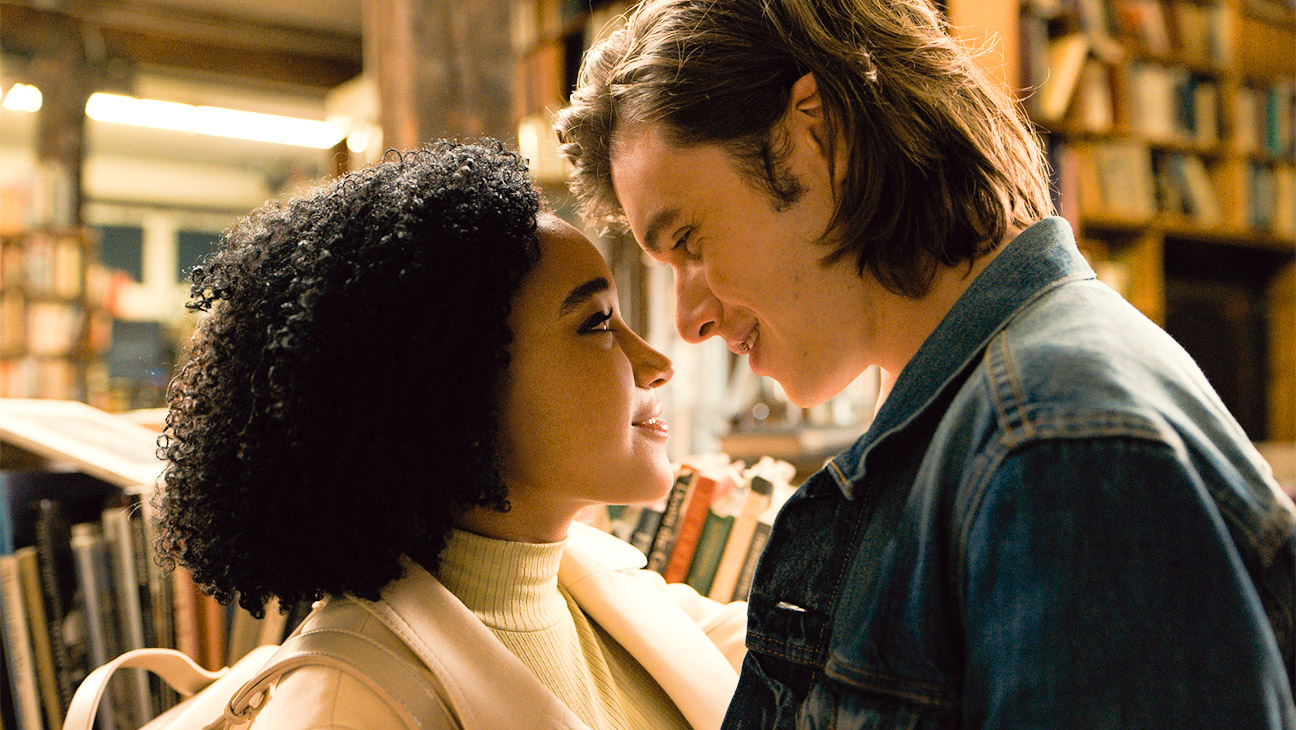 Another teenage romantic drama, this is the one not to miss. Based on Nicola Yoon's 2015 bestselling novel, it deals with the little things you worry about in life and a mother's protectiveness about her children. Sometimes interpreted as a retelling of Rapunzel, it is the story of 17year old Madeline, who has never been outside her house. She has been diagnosed with a rare disease that may kill her if she steps foot outside. She slowly starts falling for her new next-door neighbor, Ollie as he starts showing her the true meaning of life. A beautiful tale, it teaches us to value the small things in life that we often take for granted.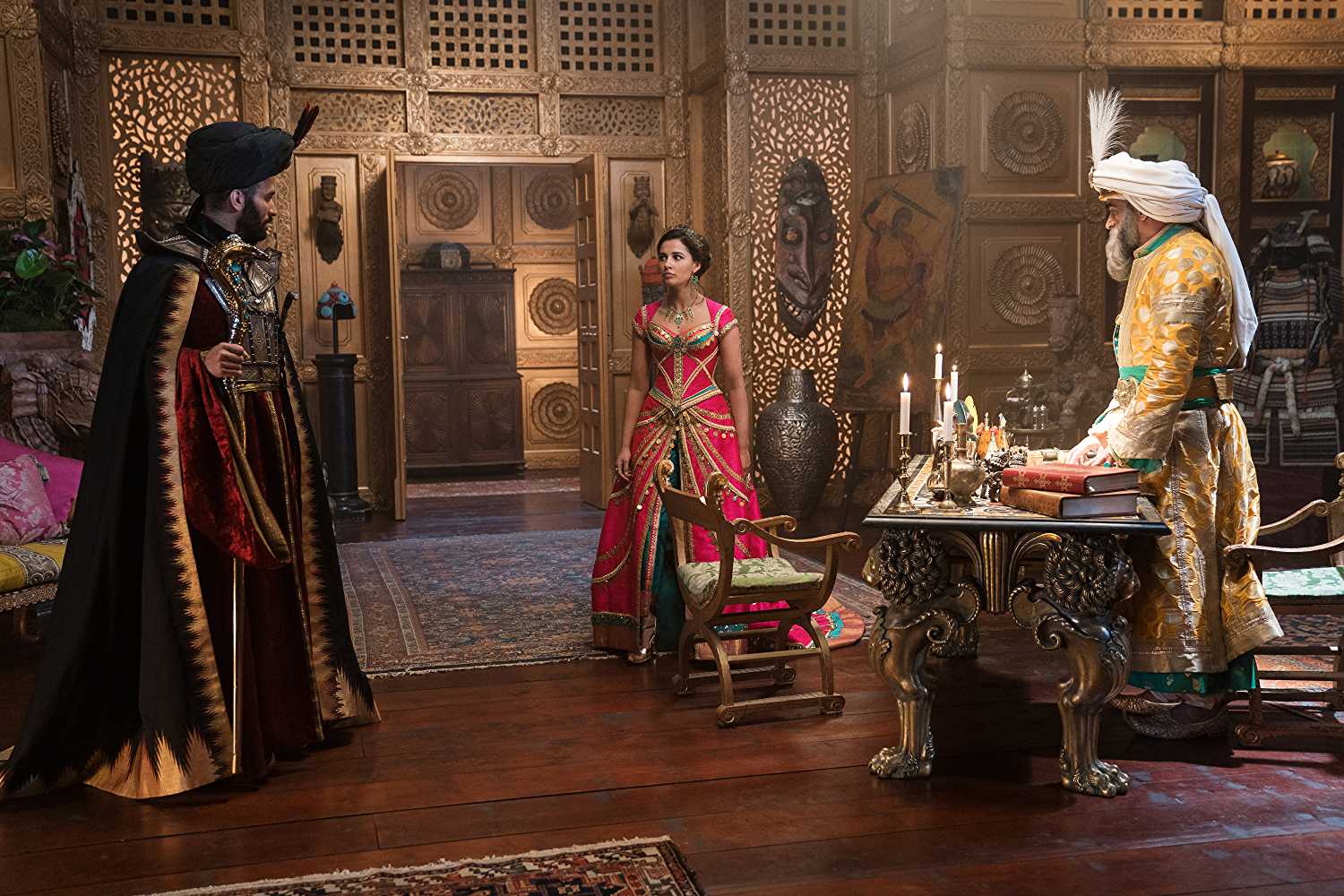 Aladdin is an age-old classic by Disney that most people have seen multiple times as they grew alongside it. It is a story taken from one Thousand and One Nights, a compilation of Middle Eastern and South Asian stories and folklore, dating back to the Islamic golden ages. However, I felt I should include this movie on the list because it is such an empowering story.
Princess Jasmine is one of those who are independent and ready to speak up against the malevolent, even though her voice is habitually ignored. Back when I was a kid, I drew most of my strength from her. Dark skinned and confident, she was distinctly apart from the usual blond-haired beauty that Disney liked to portray. She was the raw force of nature, and it was for these reasons she is my favorite. For these reasons, this story holds a very special place in my heart.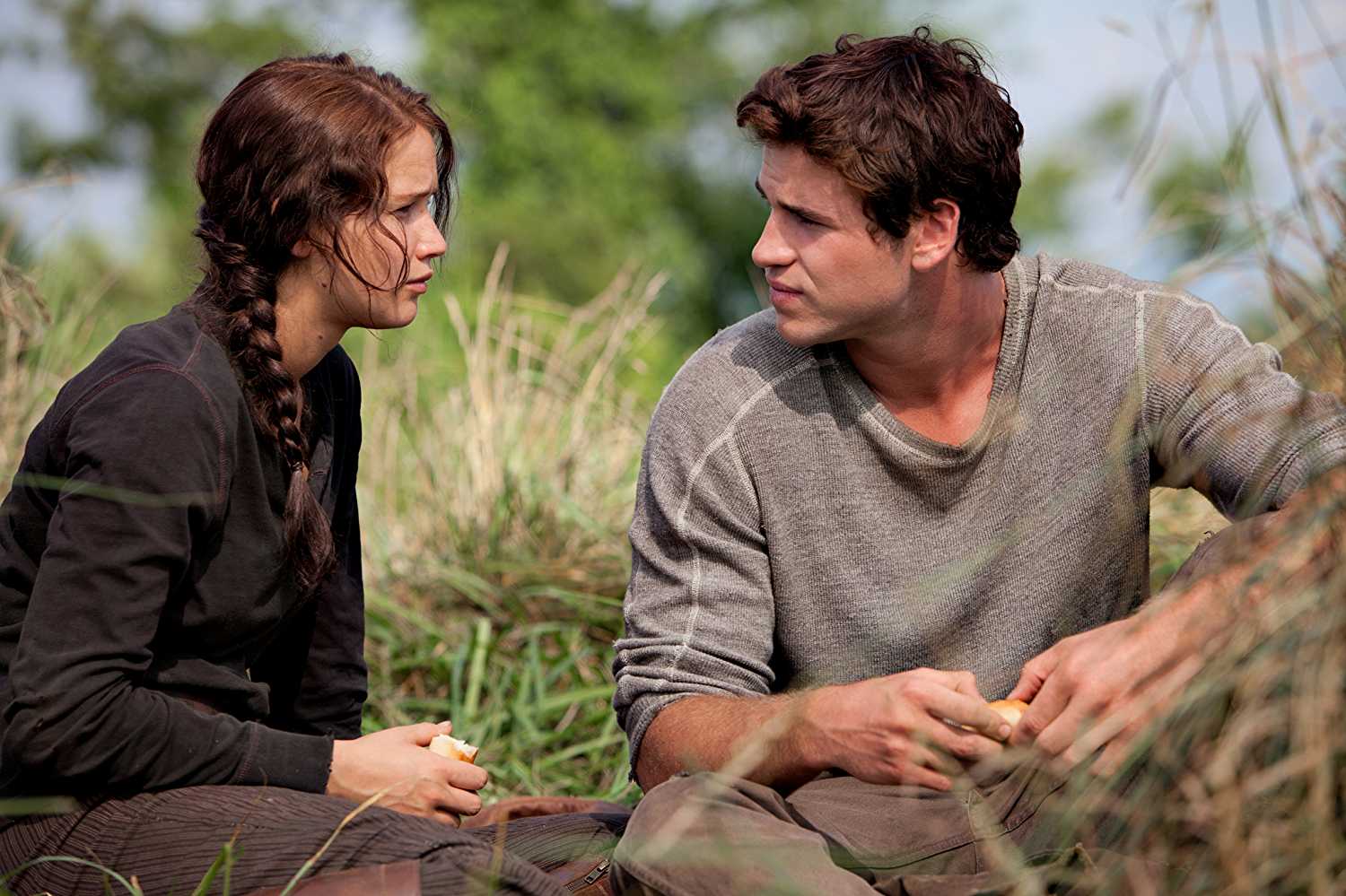 Set in a universe where equality is a dream, this movie is an adaptation of the 2008 young adult dystopian trilogy by Suzanne Collins. Established in the post-apocalyptic future in the nation of Panem – where every year, a girl and boy "tributes" are chosen from each of the 12 districts to take part in a game where they have to kill for survival. Named as "The Hunger Games" – a  set up for the entertainment of the Capitol and serve as a reminder to the people that they will be enslaved forever. Our story follows Katniss Everdeen (Jennifer Lawrence) and Peeta Mellark (Josh Hutcherson) in four 2 hour long movies as they try to save themselves from the horrors of death and accidentally start a revolution that may end the world as they know it.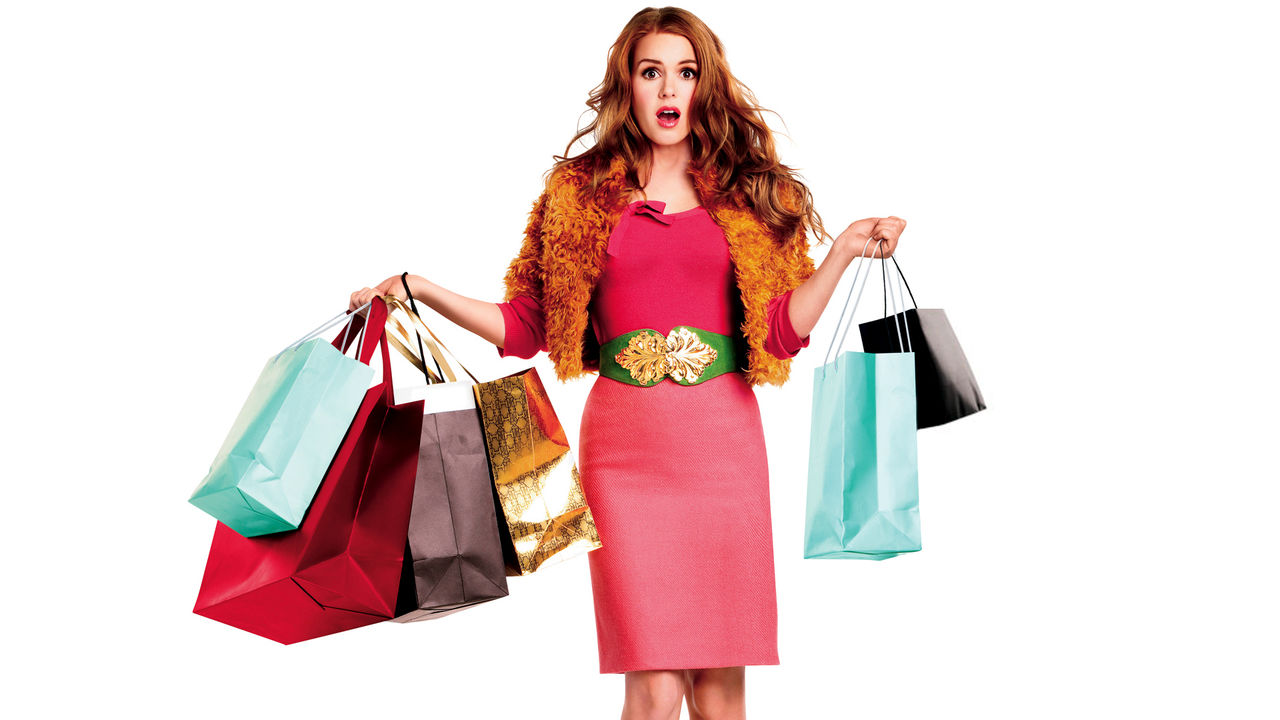 For all the people out there who loved The Devil Wears Prada, this romantic comedy should most definitely be the next one you watch. An aspiring writer, Rebecca Bloomwood needs just about any (or no) reason to shop. Literally swimming in debt, she tries to land a job writing for "ALLETE"; a fashion magazine. In a mix up of her resumes, she was a bit shocked when Luke Brandon, editor of Successful Savings hired her. Pure chaos follows as she struggles to pay off her debts and keep up her romantic relationship with Luke. Hilarious and sad at the same time, director P J Hogan does an excellent job at portraying author Sophie Kinsella's first two instalments in her 'Shopaholic' series.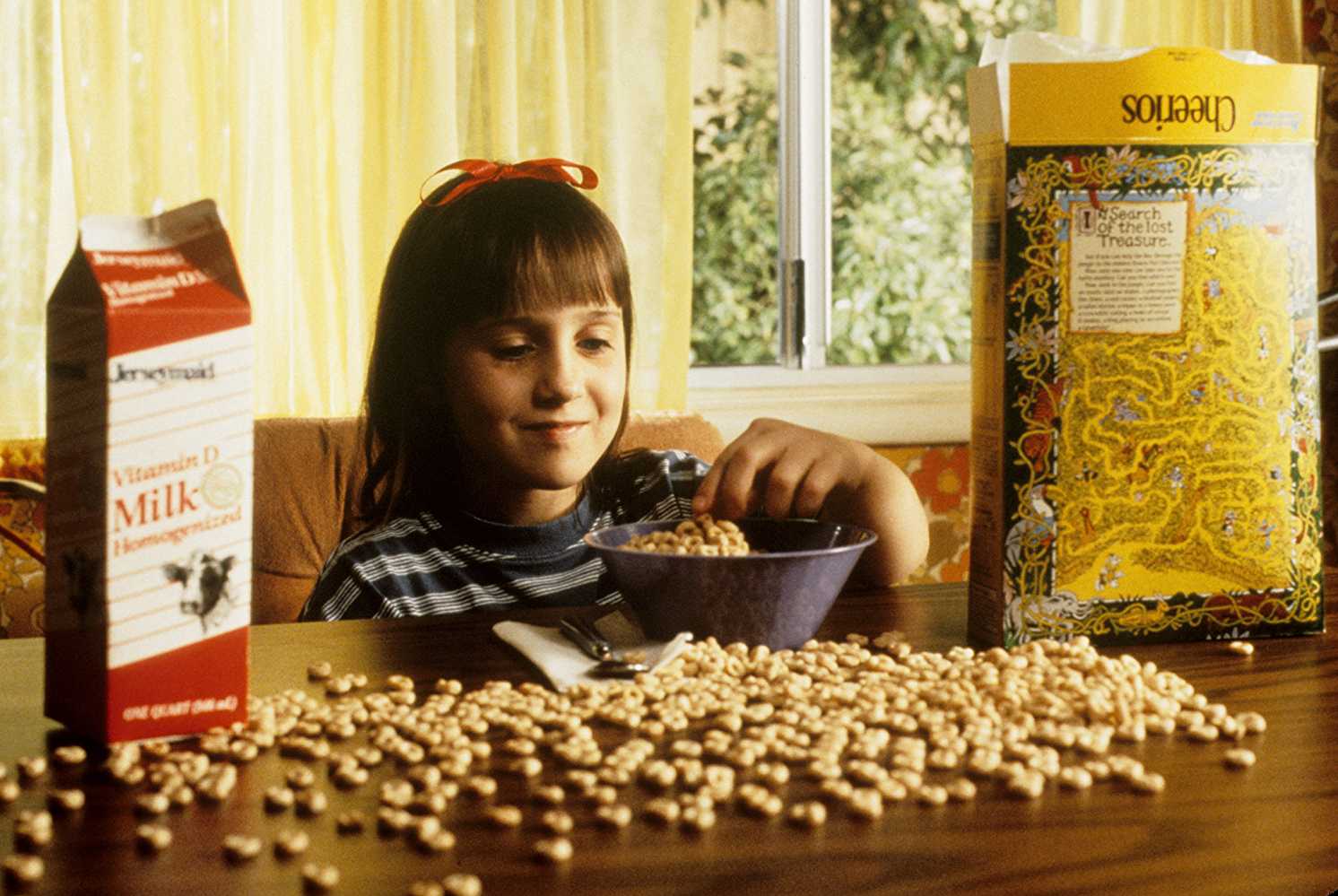 Matilda is a 1996 fantasy and comedy movie based on famous children's author Roald Dahl's book of the same name. Supernaturally gifted, Matilda's intellectual abilities far superseded even that of her teachers. Even so, she was regarded as dirt by her parents and brother. Only her teacher, Miss Honey recognizes her genius and really cares for her. It is a satirical and witty story of a crazy smart girl who comes up with awesome and amusing ways to revenge upon those who have wronged her. It is, in the end, a sort of punishment for her family and principal's evil, inflicted upon her. A feel-good story, peppered with loads of laughs, traditional to Dahl's style. It is another 90's entertainer to watch with kids and family. Must say it is one of the best books to movies adaptations genre.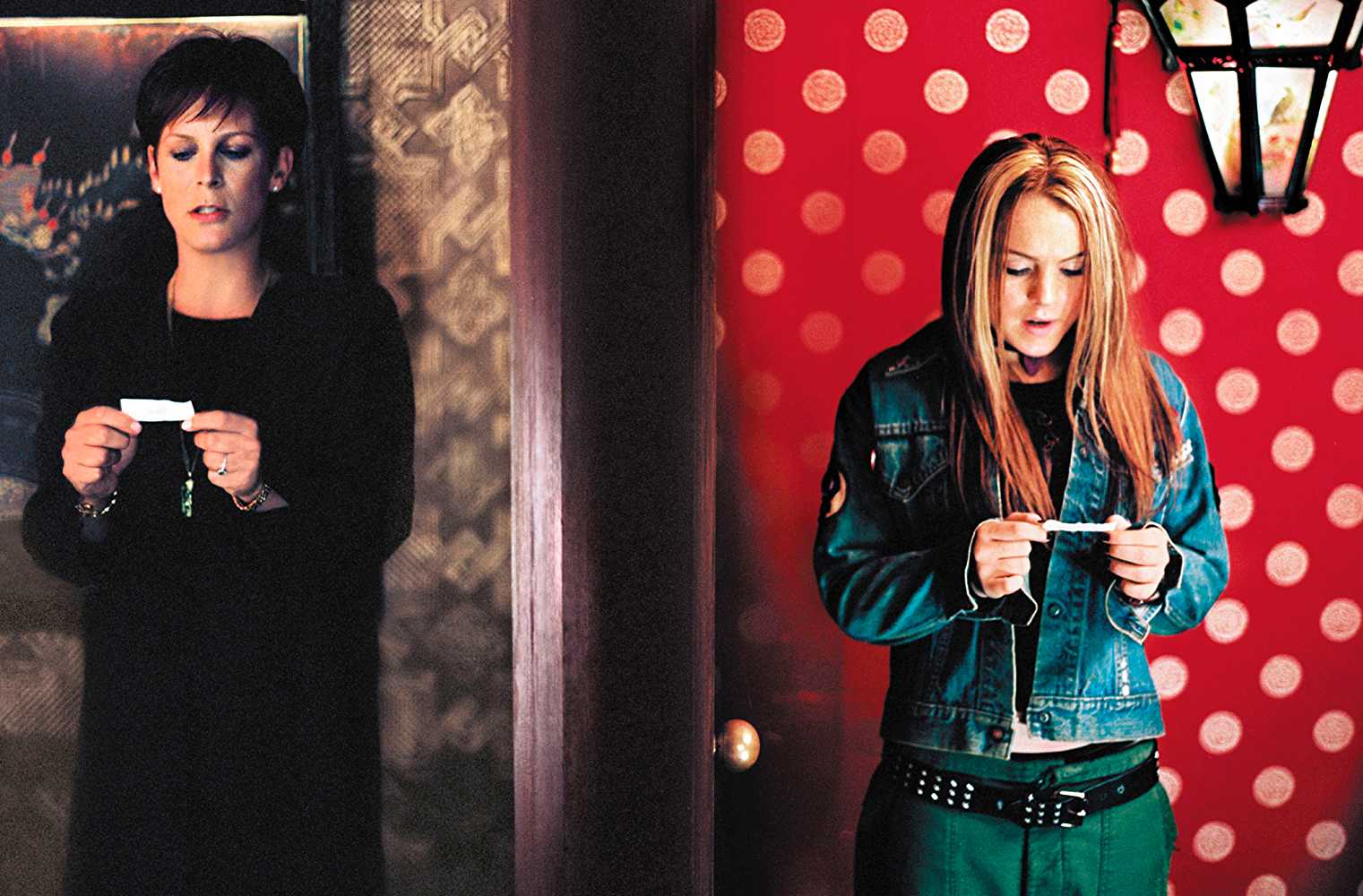 Most parents think their kids have it easy because they readily forget their own struggles of teenage years. On the other hand, kids take their parents for granted and neglect their hardships as well. Freaky Friday is a story that deals with exactly such a mother-daughter duo. Somewhere between their endless fights and frustration, the love they felt for each other is lost. By some miracle, their minds interchange with their bodies, and they are forced to live out a day in each other's lives. And they come to realize their value for each other once again. An adaptation of Mary roger's 1972 novel of the same name, it maintains the 70's charm and ads a bit of the 2000s as well. Watch it with your daughter and you will understand each other's life a lot more. I personally like this one among my favorite 11 books to movie adaptations.
10. Emma (2020):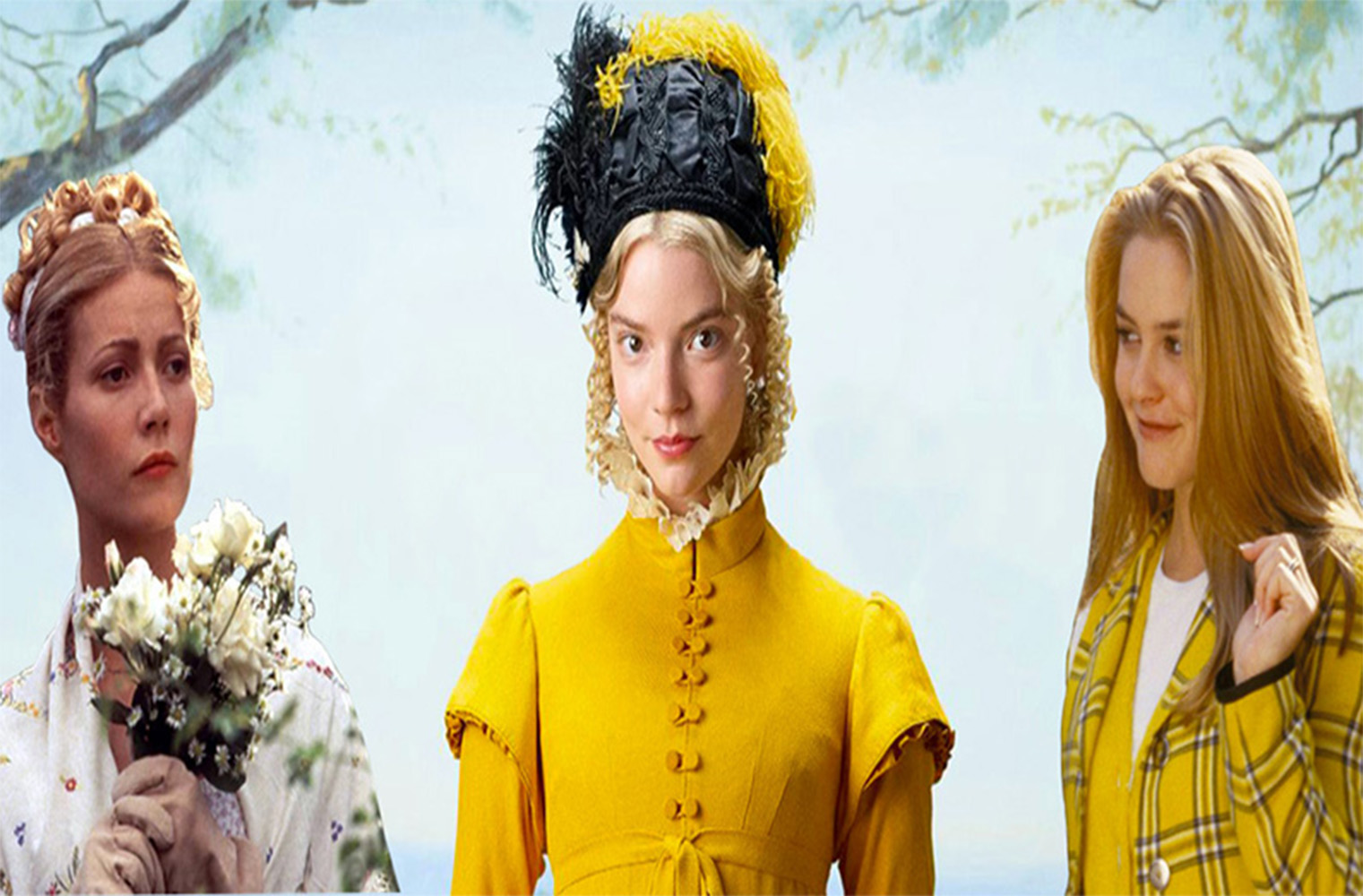 No books to movies adaptations list would be complete without a Jane Austen adaptation. The 1815 Jane Austen novel, "Emma," that inspired this movie has served as an inspiration for many on-screen works. While a lot of those previous movies and shows are commendable, my personal favorite is the most recent 2020 adaptation.
Director Autumn de Wilde's Emma (2020) is a riveting film that uses the perfect blend of comedy and romance to tell an age-old tale. The story is set in Regency England and revolves around 21-year-old Emma (Anya), a wealthy socialite. Emma is a meddlesome and precocious young woman who prides herself on her matchmaking abilities. She is defiant of societal norms and vows to never marry. Instead, she spends her time finding eligible suitors for her friends and loved ones. Her prime subject throughout the movie is her friend Harriet, whom she wishes to find a worthy husband. As the story progresses, we see disaster unravel, as Emma's plan falls apart,j and things go awry.
As with all movies based on books, this movie does add its own flair to the classic Jane Austen story. It incorporates modern ideas like female empowerment and challenges the social hierarchies of ancient times. All in all, the movie is delightful, and Anya Taylor-Joy does Emma's character great justice.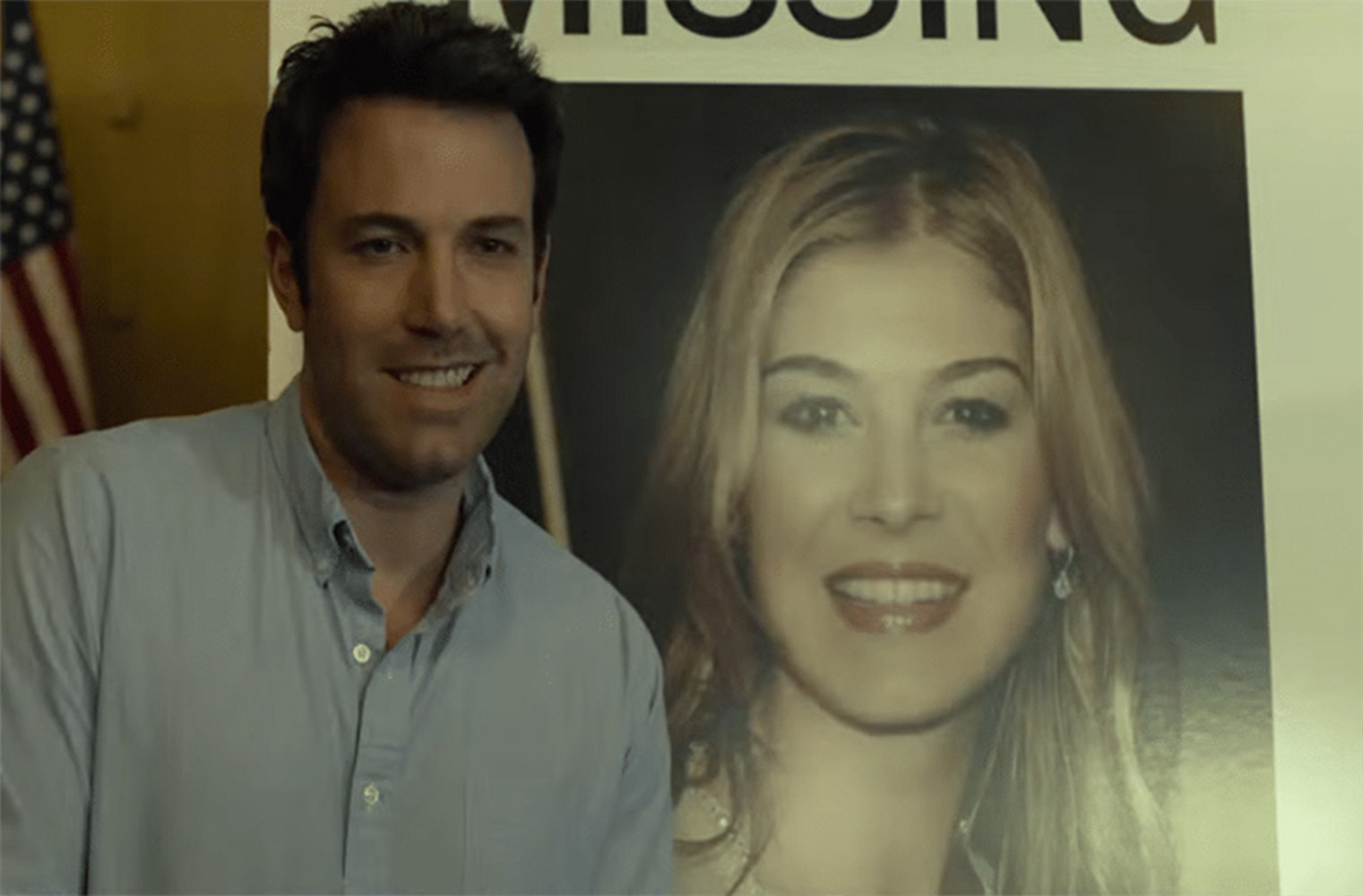 Based on Gillian Flynn's highly addictive 2012 novel, this 2014 mystery thriller, Gone Girl, was one of the most successful books to movies adaptations of that year. The film begins with an unsettling and eerie monologue from the male lead Nick Dunne (Ben Affleck). As the story progresses at breakneck speed, we see the intimate details of an extremely toxic relationship unfold.
The story starts with Nick's perspective of things. On the day of his fifth anniversary, he comes home to find his suburban home theatrically violated, and his wife, Amy (Rosamund Pike), missing. Concerned, Nick contacts the authorities who arrive on the scene to find that things seem a little off. We hear the rest of the story through flashbacks and conflicting accounts of events from the two main leads. According to Nick, his marriage to Amy was uneventful and bland. Amy, on the other hand, tells a very different story on the ages of her incriminating diary entries. The entire story is so convincingly narrated that you will be changing your allegiance from team-Nick to team-Amy and back. As we get further insights into their crumbling marriage, the impact of social media on modern-day investigations, and the disturbing state of affairs overall, the movie will keep you on the edge of your seat throughout.
Although the book was quite a masterpiece, most readers found the ending lackluster as compared to the rest of the book. In response, the screenwriter hinted at a new ending for the movie. However, and perhaps in an attempt to not displease the audience, as some movies based on books can often do, the screenwriter didn't stray too far from the original ending. The movie is enthralling and comes with plenty of twists and more than its fair share of gore.
They say, a picture is worth a thousand words, and you have more than enough to last you at least a month. Read the book first, fall in love with the story, and then watch the movie to fall in love all over again. Or do it the other way round. The order doesn't matter, what matters is the story and your appreciation for it. Happy movie marathon-ing to you! Hope you will like my choice of 11 books to movies adaptations.