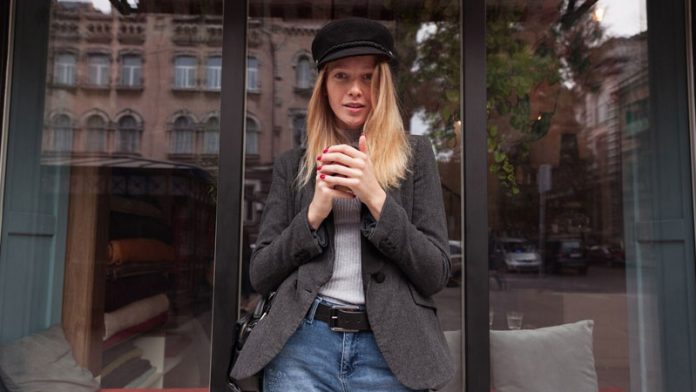 As women entrepreneurs and working women, you have to always look out for your style. You also have to keep up with the trends in fashion and choose an outfit that suits you perfectly. Women's blazer outfits have been popular worldwide, and all of us want to see ourselves in different styles. But before you buy one, you should get a grasp of how to style blazers and what size or fit will look best on you.
10 Blazer Outfits And How To Style Blazers For Women!
Women's casual blazers have been consistently prominent fashion trends for a long time, and they are still rocking. Here are ten outfits to show you how to style blazers for all seasons.
1. One Button Lux Blazer With Pencil Skirt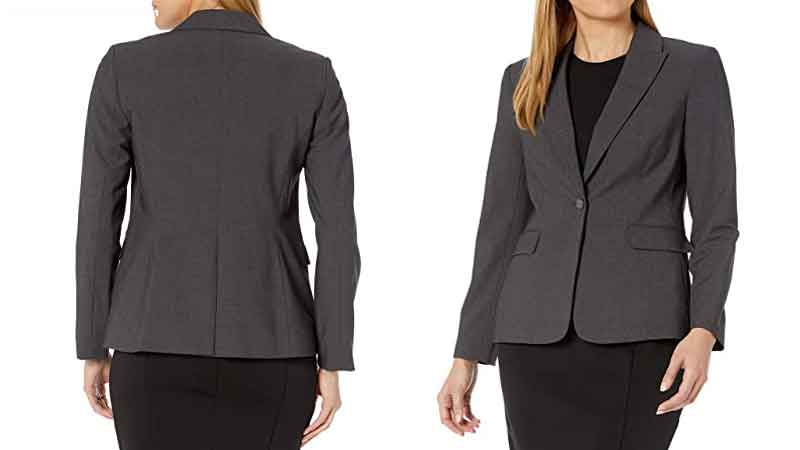 Without a doubt, dark-colored blazers never go out of fashion. The most classic look is a grey blazer with the same hue flare pants and pointy-toe heels. The number of outfits and styles you can adapt with this blazer is endless. You can style it by wearing a collared shirt under the blazer and grey pants. Or you can make the outfit super chic by pairing your blazer with a short skirt or pencil skirt. Both can be impressive office outfits for women.
2. Long Sleeve Zipper Up Blazer Mini Dress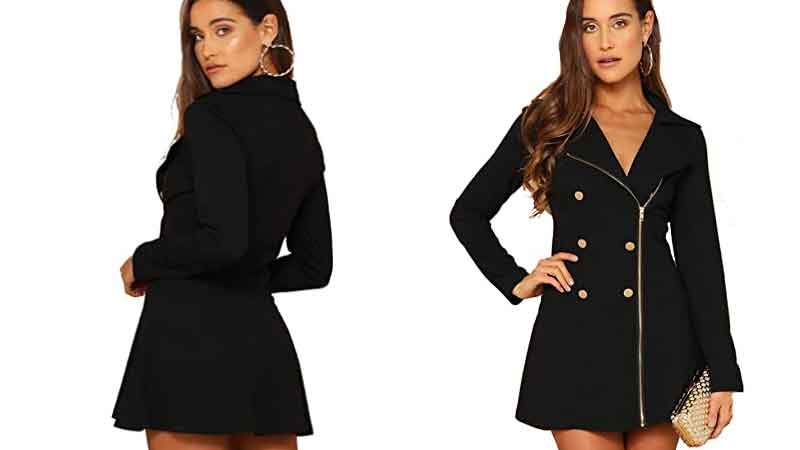 Even though this outfit is not a classic blazer, it is a perfect summer outfit idea for women who love wearing blazers. The blazer mini dress is breathable and comfy with a front zipper closure. Such attire is ideal as casual or office wear for meetings or gatherings. You will look stunning by pairing long stiletto pointed-toe heels with your dress. Choosing a perfect heel and clutch to go along with your blazer dress makes it the perfect date night outfit as well.
3. White Blazer With Black Denim Skirt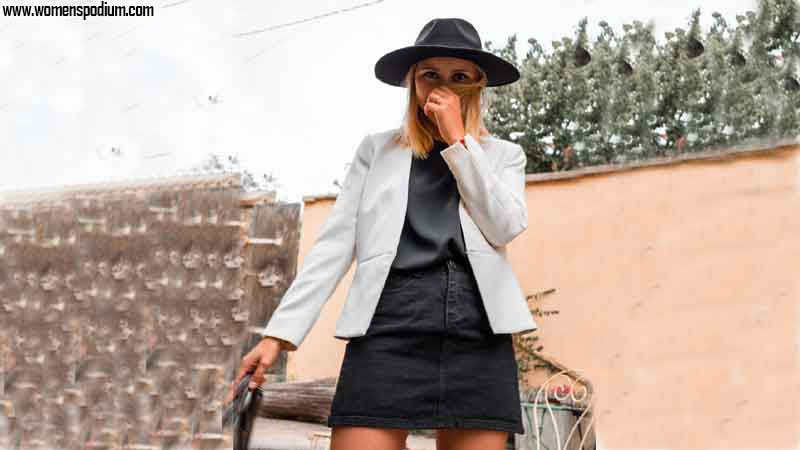 Besides the black blazer, the most accepted and purchased is the white blazer which lets you have that "Beautiful In White" vibe. You can pair any of your favorite skirts or jeans with a white blazer, but the trendiest style is a mini skirt, denim skirt, or black shorts. You can wear dressy shorts for a more office-appropriate look, which only elevate the look. As for the shoes, you can choose to wear sneakers, sandals, or block heels according to your style.
4. Blazer Paired With Mid-Rise Striped Shorts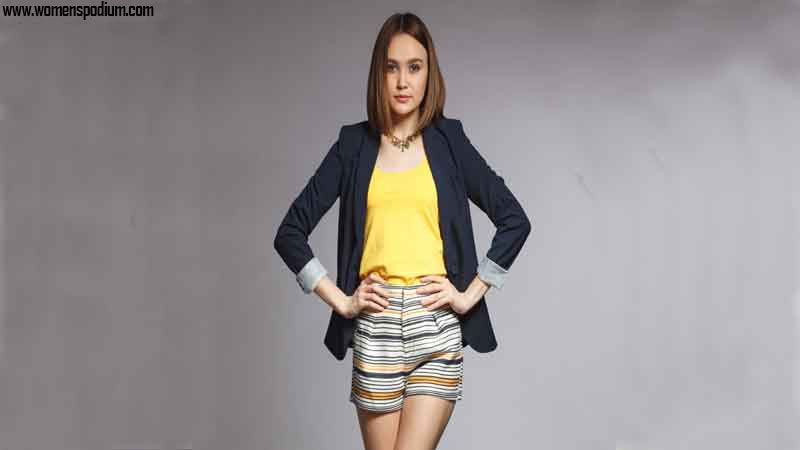 Women's casual blazers give off a laid-back and comfy vibe because of the fit. You can put such a blazer on any colored top tucked in your shorts or skirt. The striped shorts make the outfit look a bit more casual. If you don't want shorts, you can put on regular pants and still rock that casual look. Regular canvas shoes or sandals would do great under this outfit and give the finishing touch by wearing any fashion jewelry that you wish to with this outfit when you have to go shopping with your friends.
5. Colorful Blazer With Tropical Design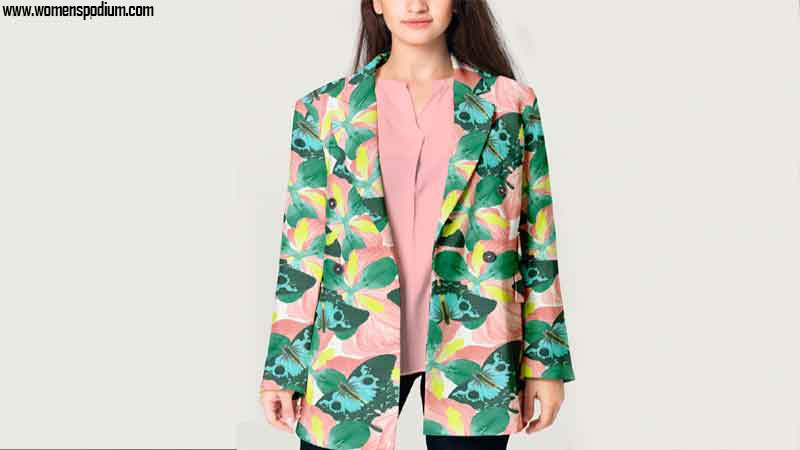 The most overlooked blazers for women are the ones with colorful patterns. Here's your key if you wonder how to style blazers with funky prints. You can choose the tone and color of the women's blazer according to your cool or warm skin tone. Mostly the bright colors will look good on cool tones and pastel on warm tones. You can pair such blazers with either blue, diesel blue, grey, or black pants. Choose pointy toe heels to go with these. This will be your vibrant summer or spring party look.
Also Read: Choose to wear your collection of summer shoes for this outfit. It looks better with minimal design heels or sandals.
6. Grey Blazer – A Perfect Office Wear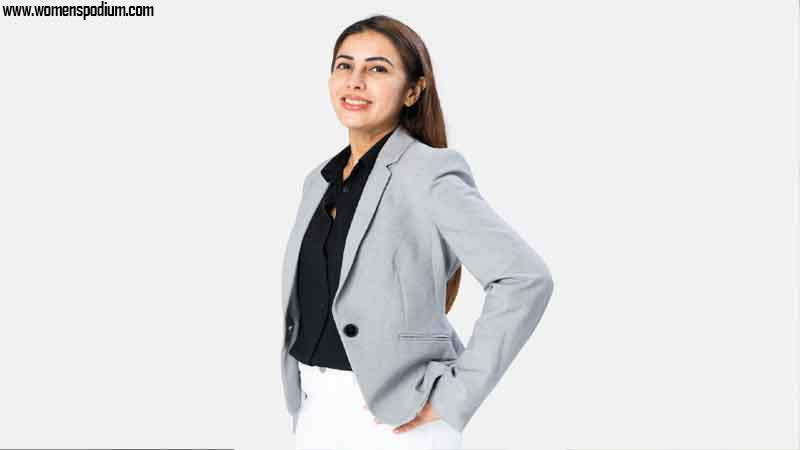 Most female entrepreneurs put on neutral and cool tones of blazers when they are in a business setting. Light-wash denim or white jeans help create a more eye-catchy contrast with the grey blazer. It looks effortlessly gorgeous with the same hue pants as well. This outfit gives a complete professional and office wear vibe. With this outfit, you can go to your formal events, business meetings, and office. You will look best when you wear a black collar shirt and black heels with this outfit.
7. Grey Black Jacket Style Blazer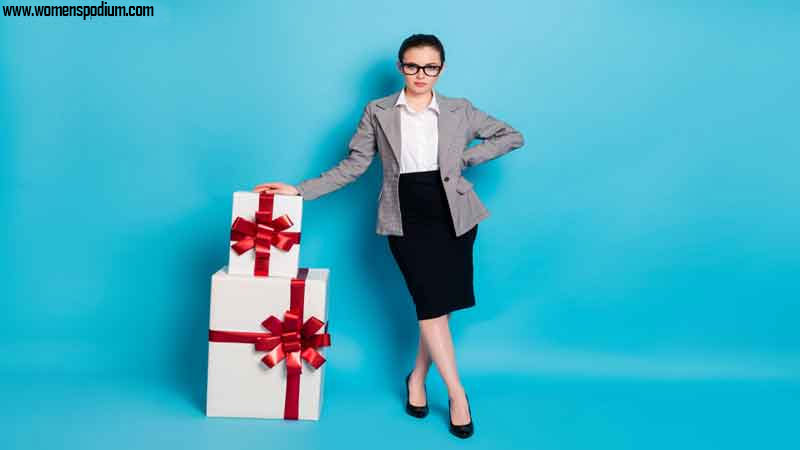 Another way to style grey blazers is by pairing them with a buttoned shirt and a pencil skirt so that you have that working vibe. This style of outfit is strictly professional and looks graceful over female entrepreneurs. Pair a black pencil skirt under this blazer and wear pointy toe heels or black stilettos. You can also try a complete monochrome look if you wear a grey pencil skirt with it. Grey dress pants will give you a whole new look in this outfit.
8. Casual Yellow Blazer Jacket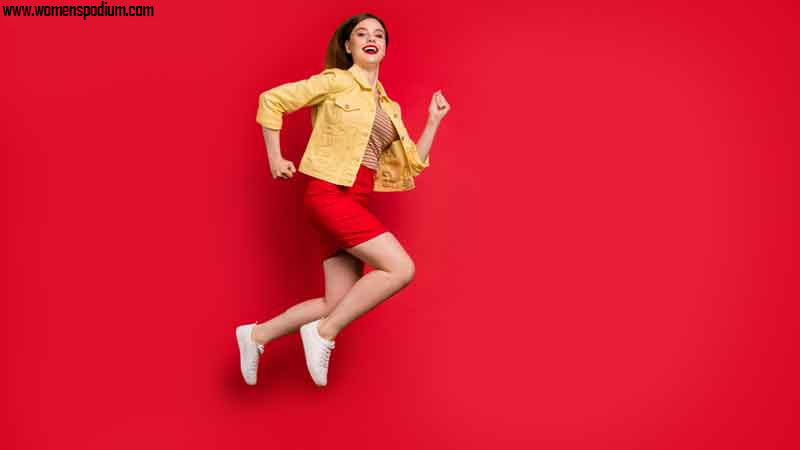 Not everyone can pull off a bright yellow-colored women's blazer. That's because it is not close to any of the standard colors that we see regarding blazers. I think that any confident person can pull off such a funky outfit and look effortlessly stunning. This is your casual spring wear so that you can pair a bold red short skirt and regular white sneakers for fun. The bright colors uplift your mood. You can mix-match these blazers with shorts, leggings, and other colored tops as well.
9. Stylish Black Blazer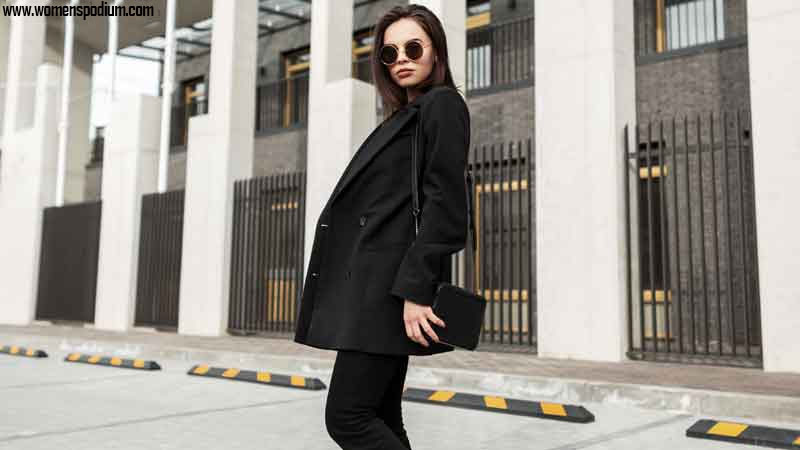 The all-black outfits are one of my favorite ones cause you look dope in those outfits. This outfit shows how to style blazers incredibly, even if you only have to stay home or walk around the neighborhood. The black blazer looks legit with black trousers, pants, or even black leggings. You can wear white sneakers to contrast with a black outfit. As for the accessories, most women look good with clutches with waist belts or shoulder bags. You can hold a vintage handbag to complement your style.
10. Black Long Striped Fashion Blazer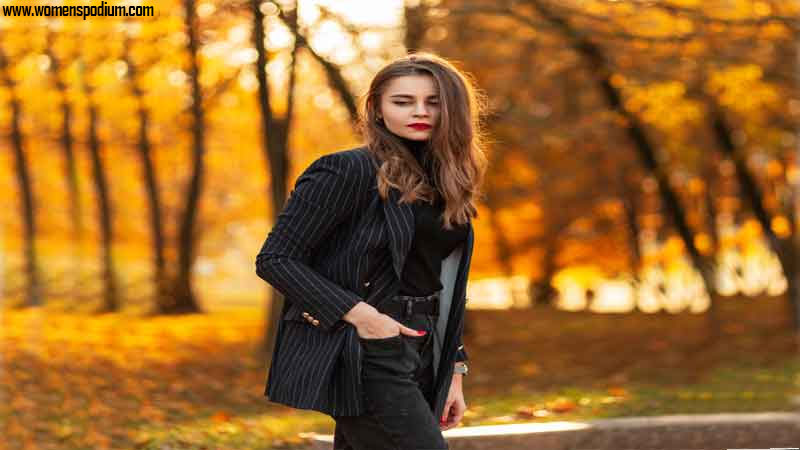 No matter how old-fashioned or modern your workplace is, the striped blazer keeps you in all time zones. With this vertical striped blazer, you can be fashionable without having to go overboard or worrying so much. I think this blazer is the trendiest business outfit you can get. Plus, you don't have to be specific about the exact fit because this blazer looks best when it is oversized. Under the blazer, you can wear a vest top or even a sweater. Either blue jeans or dress pants go well with this blazer.
With these blazers for women, even the casual Sunday evening strolls would feel like being on a fashion show runway. Know how to style blazers, from casual blazers for the weekend vibe to professional ones strictly for a workplace look.
Also Read: With the tricks to avoid fashion mistakes, get a grasp of what colors and fit of blazers you should look for yourself.