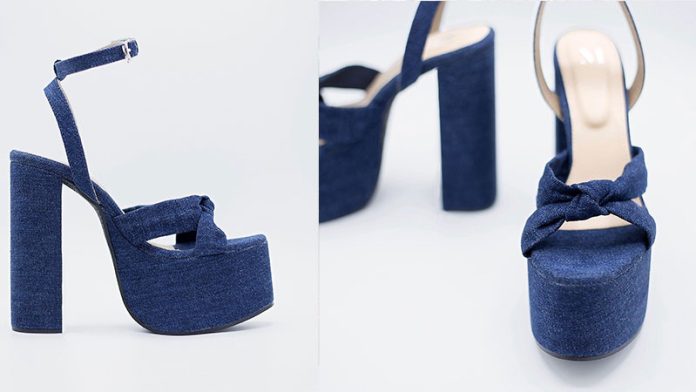 As celebrities champion the post lockdown style for lofty footwear, heels are seriously making a comeback. Fashion comes with a choice; if platform heels are your stuff, then it's your time to shine. This year in August, Beyonce's appearance with six ft scorching pink Versace platform heel made the whole fashion world go nuts. Ariana Grande, Olivia Rodrigo, Dua Lipa, and Blackpink's Rosé are a few names who have followed this latest fashion trend with a bang.
According to celebrity stylist Nicole Chavez, sparkly and radiant colored ones are part of mood-enhancing fashion trends. Chavez considered towering footwear as a powerful alternative. Currently, it's everywhere, and people are appreciating the chunkier best.
What's the Latest Trend?
However, this latest trend is not only captivating women; we have seen some singers as well as rappers like Billy Porter, Lil Nas X wearing this with their stylish outfits. As per the co-founder of Syro, Shaobo Han shoes have evolved as one of the best tools for expressing ourselves.
Passion for platform heels has seen a lot of ups and downs. As per the director and senior curator of the Bata Shoe Museum in Toronto, Elizabeth Hemmelseck's platform heel had gotten popularity in Persia during the 17th century. Persian horseback riders used to wear these heels.
Over time platform heels have developed various types of associations; in some instances, they represented sex workers. As per Hemmelsack, during the early 1930s, strippers used to wear it. As time goes, it gradually transformed into clear Lucite platforms, which pole dancers and strippers wore during the '90s. During the 2000s, it evolved into a mainstream fashion accessory with the help of the brand named Pleaser.
This year the red carpet events saw of overwhelming tilt towards platform heals. According to Hemmesack, this variety of footwear exudes both 90's nostalgia as well as style.
You May Also Like: What fashion mistakes should we avoid and how to pick summer shoes?