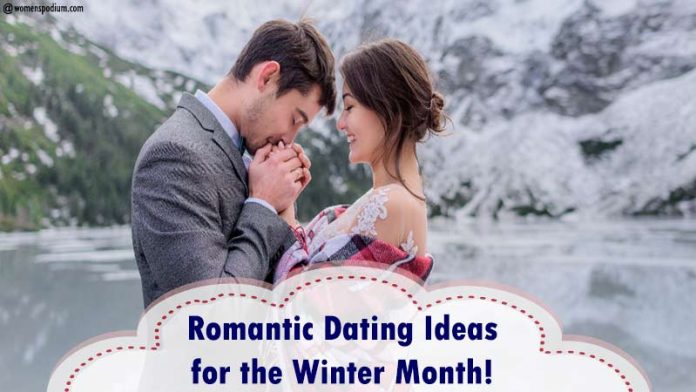 You can find many dating ideas for the warm summer months. However, dating in winter may seem tedious and monotonous due to the chill you experience in this season. But romance can be alive in the chilly weather of winter too. Do not let the cold, damp winter ruin your dating life. Call your sweetheart and gear up yourself with equipped winter dresses, and requisites and head out for the fun-filled activities. Keep yourself active, have fun, and live through every moment of being together. Here are some sweet romantic dating ideas for the winter month to help you with your romantic plans this winter.
10 Best Proven Dating Ideas for the Winter
1. Outdoor Sports – Best Dating Ideas for the Winter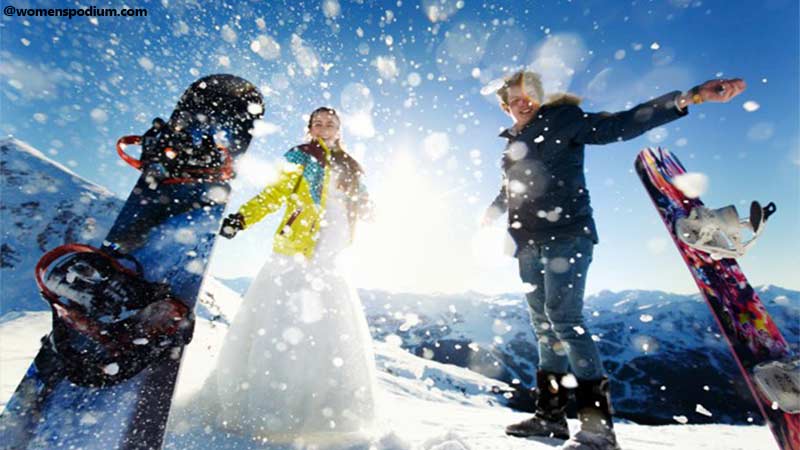 If your area receives heavy snow, you can also plan some outdoor winter sports like skiing or hiking with your dating partner. You can also take him/her to an outdoor skating rink and skate by holding hands together. If you don't know how to skate at all, you can avail this opportunity as the best way of learning a new skill together. This will make your bond even stronger and connect both of you. You can also plan to go on hiking trails that are open during the winter season.
2. Romantic Movie Date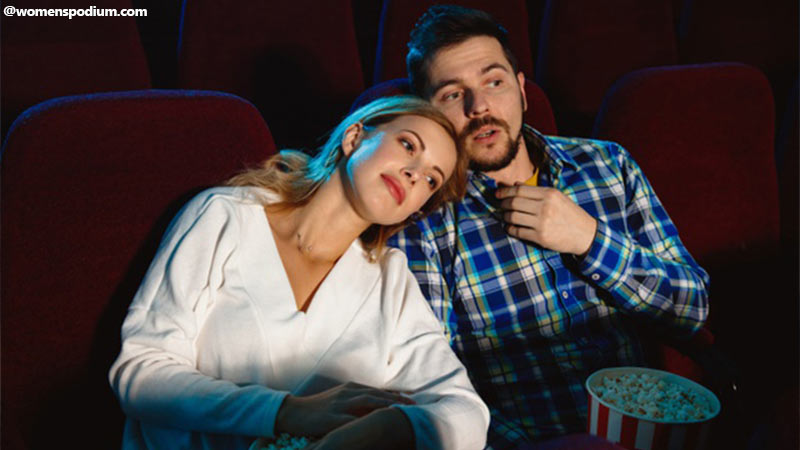 Nothing seems better than watching your favorite show together on a holiday night. Go to Movie Theaters to watch good romantic movies. If you do not want to go outside, you can even search up some movies and watch them at home. Just pick up some snacks, cuddle up in the love seat or couch and enjoy movies or any other television show which both of you like. Prepare some hot coffee or fondue as well to go along with the movie.
3. Shop Holiday Gifts Together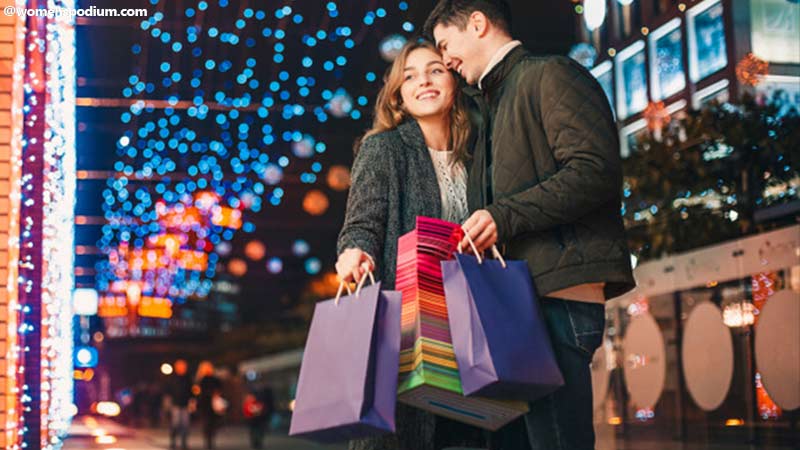 Go shopping together. In fact, malls are great for the winter outing and retreat. You can also plan for holiday gift shopping together or shop for new year treats and gifts for your relatives and friends. You can take each other's opinions and make it a good way to know each other even better while keeping everything simple. Shopping can get boring, be sure to make it a fun-filled activity rather than a stressful job of selecting gifts.
Also Read: You will have fun selecting the gifts. You can even buy Christmas gifts for each other while strolling together.
4. Enjoy a Sleigh Ride on Snow Planes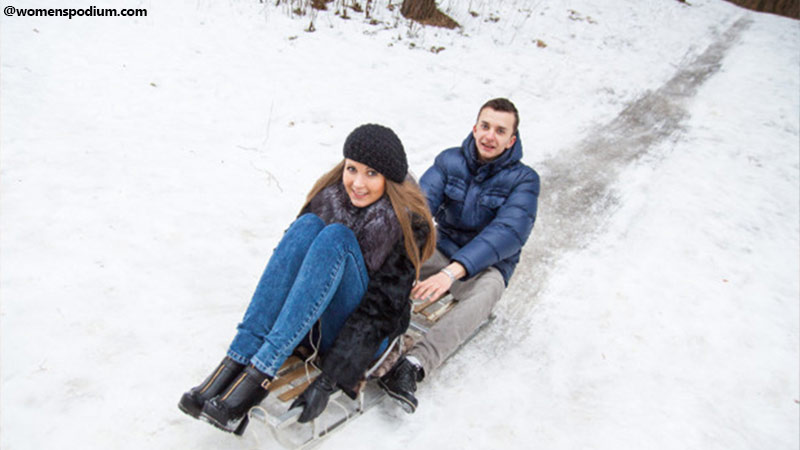 You can plan for a weekend getaway to a nearby hotel or a resort where lots of winter activities are going on. If winds are not blowing too harshly, you can bundle up in layers of clothes and take him/her to sled on the uphill in the nearby place. With snow falling on the ground, what can be more romantic than a sleigh ride? Snuggle tightly together with your partner and go for a horse-driven sleigh ride. In fact, it can also bring you back to your childhood years and make the ride more fun.
5. Long Drive – Most Loved Dating Ideas for the Winter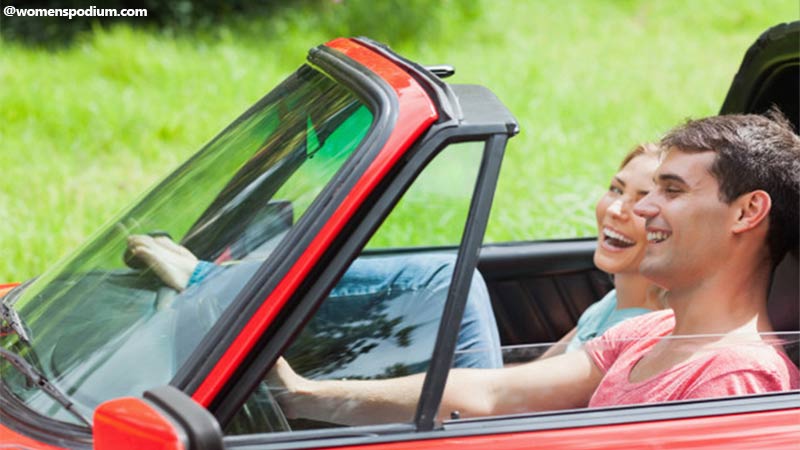 Most women love to go on a long drive with their partners as it can buy them time away from even the tiniest bit of crowds. You can enjoy each other's company while talking along the way. And if there is some festival going on, that long drive will be a jackpot. Go for a long drive during Christmas Eve to see the lightings together. Feel cozy in your car, listening to Christmas music or other romantic tunes. You can share the joy of the sparkling and colorful lights of the festive season with your partner. Isn't it romantic?
6. Keep it Simple with a Stay-in Date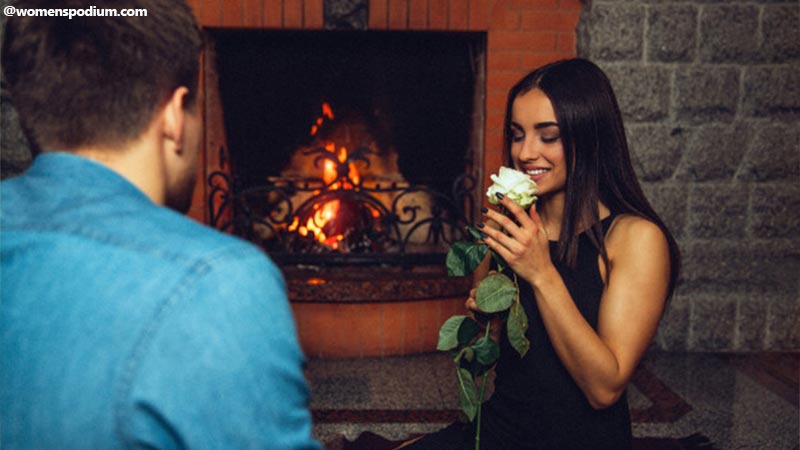 If you have a fireplace in your apartment, make a date with your partner sitting together and cuddle in front of the fireplace. Sip hot chocolate or a coffee and be in the comfort of your own home. Make the most out of this time and talk about each other's interests, values, life goals, and dreams. In case you do not have a fireplace at home, book some cabins or lodges in the countryside and enjoy the lovely winter together.
7. Make the Most Out of The Snowy Winter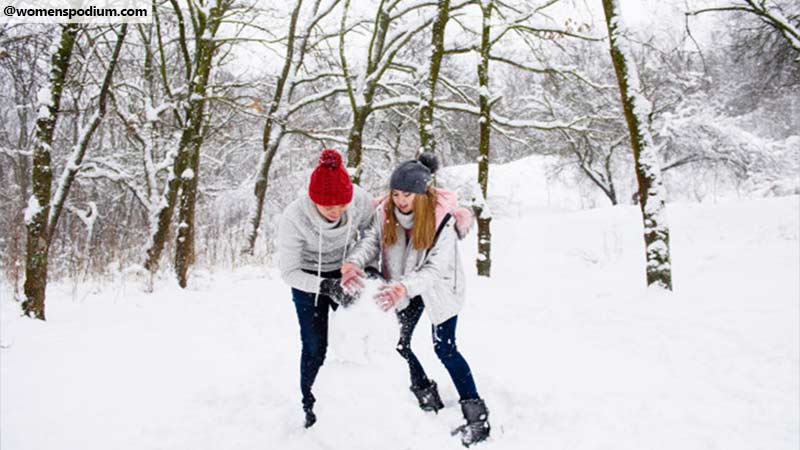 If it snows outside, it makes the best playground for people of all ages. And one of the most fun dating ideas for the winter season is to go out in the pure titanium white snow. Enjoy the snowy winter by going out and playing with snow. Build a snowman together. Throw snow at each other. Roll up in the snow if both of you wear equipped winter clothing. Have a picnic in the park. You can even book a camping site to have fun. Have a snowball fight.
8. Take a Common Hobby Class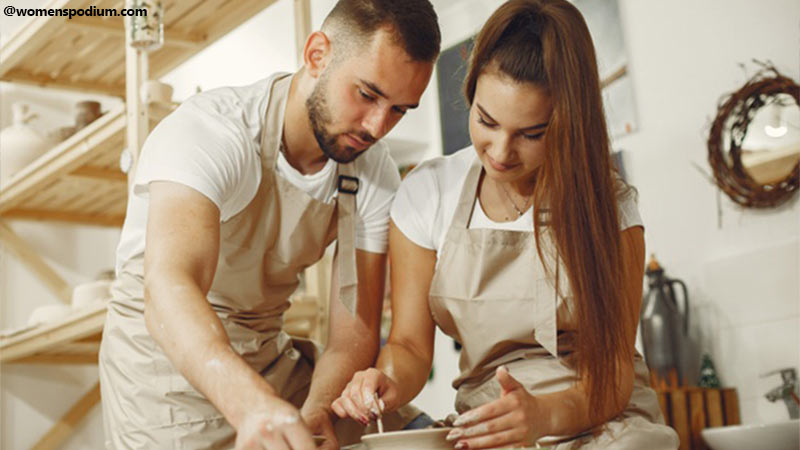 Hobbies of common interest are a great way to strengthen your bond into a long-lasting and loving relationship. Take a hobby class together. That hobby can be anything where you will have the opportunity to interact and have fun, like making pottery in a pottery learning class or learning the basics of a musical instrument together. This will keep the relationship fun, exciting, and thrilling. Moreover, you will have more time to spend together.
9. Hot Stone Massage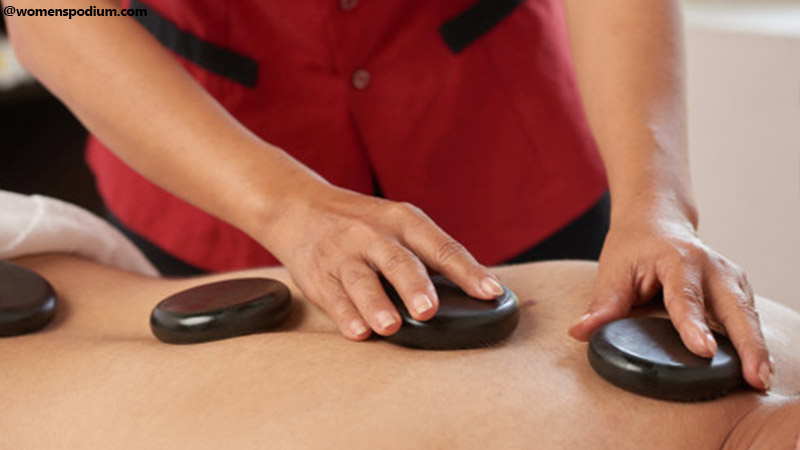 The hot stone massage is an ancient Chinese way that has its significance as an alternative medicinal therapy to relieve pain and bring relaxation. Instead of going to a regular spa for the usual massage and treatments, book a hot stone massage for you and your boyfriend. This will make the experience more special and more meaningful for both of you. It will not only give you the feeling of a lovely tropical retreat but is also an excellent way to get physical and mental relaxation as well.
10. Join the Special Holiday Events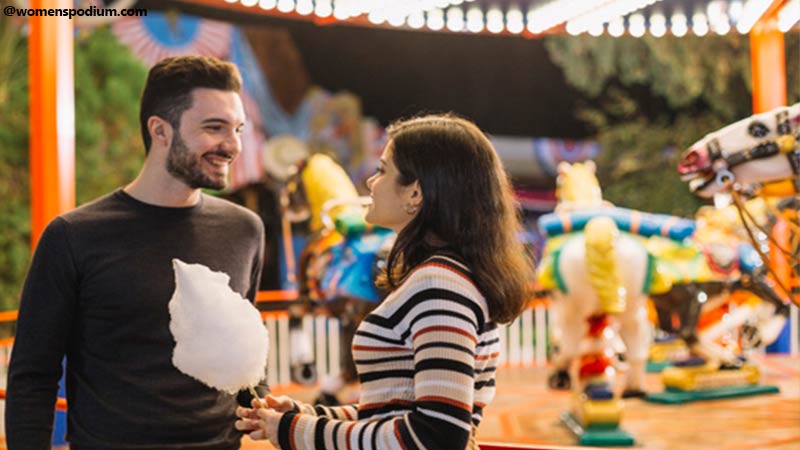 Many parks organize special holiday events. And not just for the holidays, many restaurants and parks organize many different special events from time to time. Like there are for Christmas Eve and New Year's Eve. Browse your city website and check out all programs that are going on in your city. Such events provide the best entertainment and fun for young couples. Trust me; you will not be disappointed at all.
No matter which dating ideas you choose and what place you go to, the most important of all is to enjoy the perks of life to the fullest and have fun while staying together. Also, do not forget to click pictures of your winter dating and capture the most memorable frames of the glowing years of your life. This way, you will cherish the pleasant moments you spent together with your sweetheart and keep them blooming with joyful memories forever.
Also Read: Small things like, spending a holiday together, shopping, or sharing the same hobby can get you from casual dating to a serious relationship.