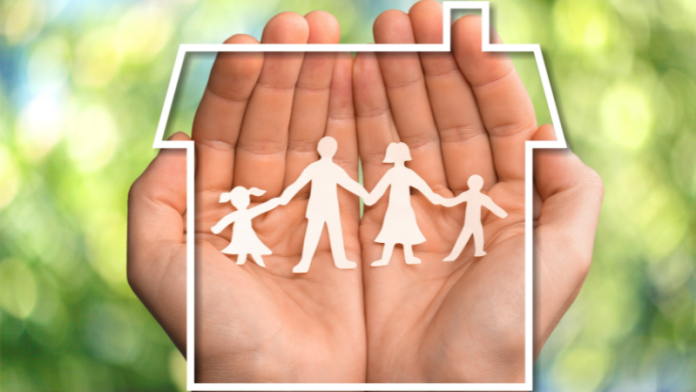 Family is very significant in anyone's life. Usually, the family starts with parents and children, then extends to uncles, aunts, grandparents, and cousins. There are times when it seems like everyone in the family is busy in their own world and nobody is communicating with each other. Most of the time, we are distracted and busy with a variety of things. In any case, having a get-together with family keeps us closer and more unified. It is imperative to maintain family unity and support during times of distress. These quotes on family unity will provide you with inspiration to keep your family together.
Take time out of your busy schedule to appreciate your loved ones, build bridges, and foster a bond of love. There is so much more to family than elegant weekend dinners. Generally, they are the reason we can find spiritual sustenance and meaning in our lives.
How to Create Family Unity
Kids raised in a family learn the meaning of teamwork and togetherness. Keeping a family together and happy, on the other hand, is more difficult than you might think. It requires sacrifices and adjustments. Here are a few things that you can do to keep your family together.
·Communication is essential in any relationship. Keeping in touch with your family members and holding regular family gatherings will help you stay connected.
·Be appreciative and thankful for each other and show each other how much you care. Listen to each other's perspectives. Listening is a powerful way to tell how much you care.
·Every family goes through tough times. If you experience a loss in the family, a job loss, or any other difficult time, you should be able to rely on your family members. You should also let them lean on you when they need it.
A united family can win any battle.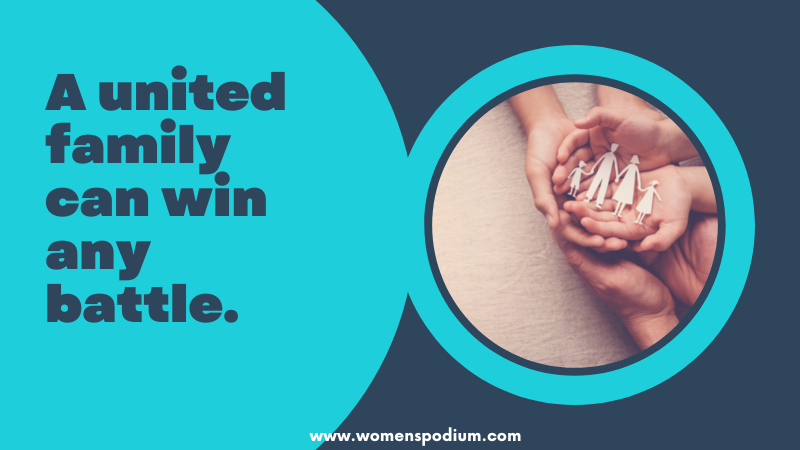 The strength of a family depends on how families comprehend each other.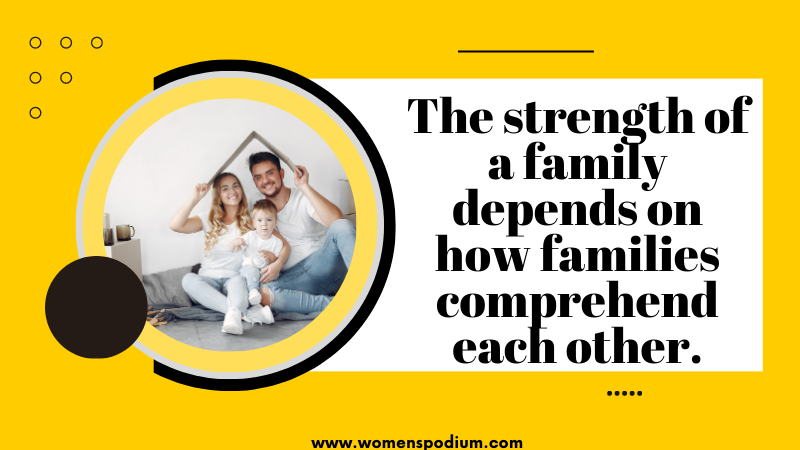 The true family stands for each other in tough times, even with differences.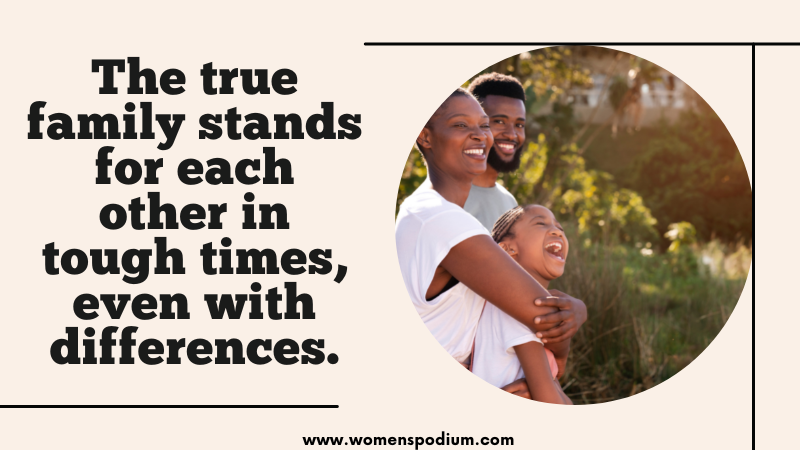 Respect for personal boundaries is the first requirement of a healthy family.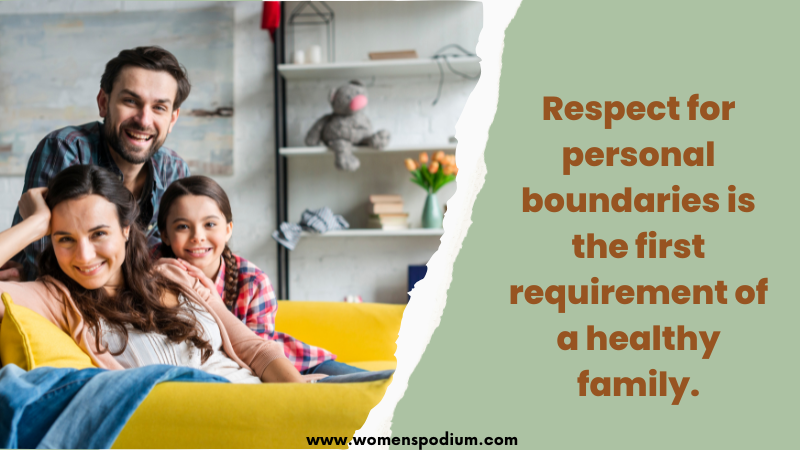 One of the pillars of strengthening the family bond: Unity.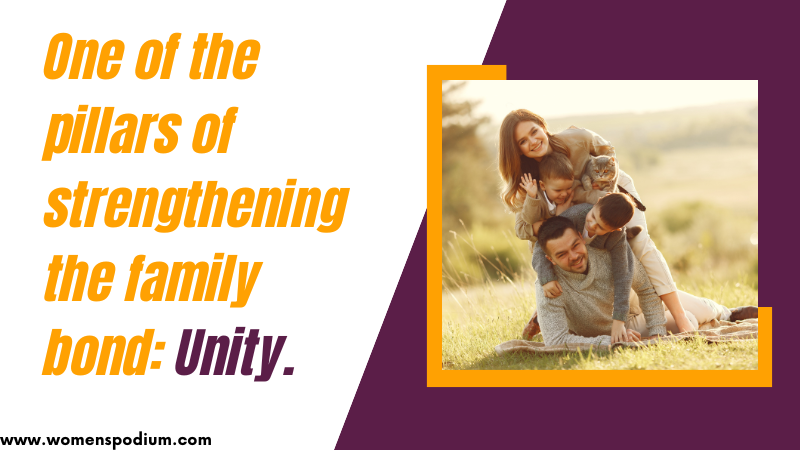 A strong-knitted family is a strength for an individual.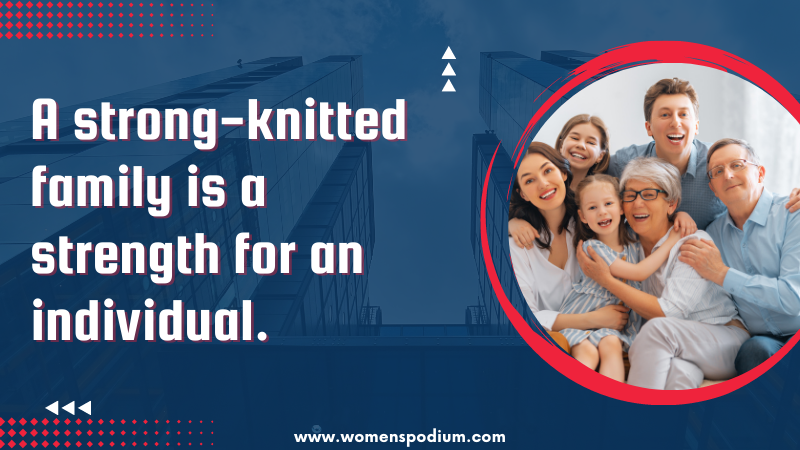 Every united family is a circle of strength and love.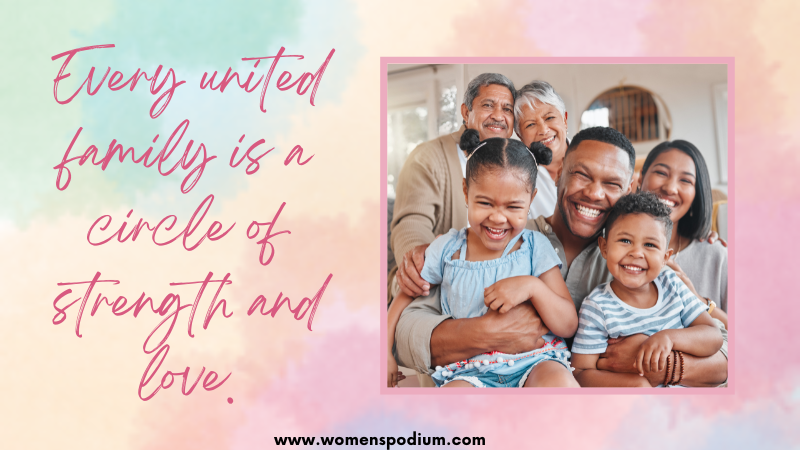 In the family, there is a strength that all the power in the world cannot undo.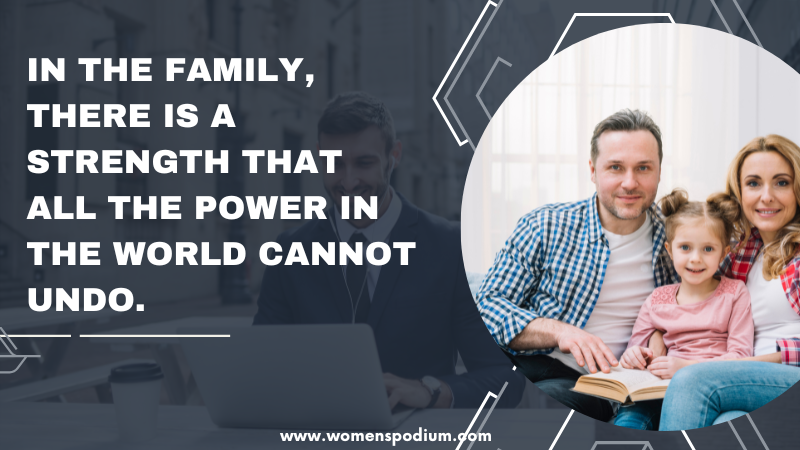 Assure to stick together as a family and triumph every time.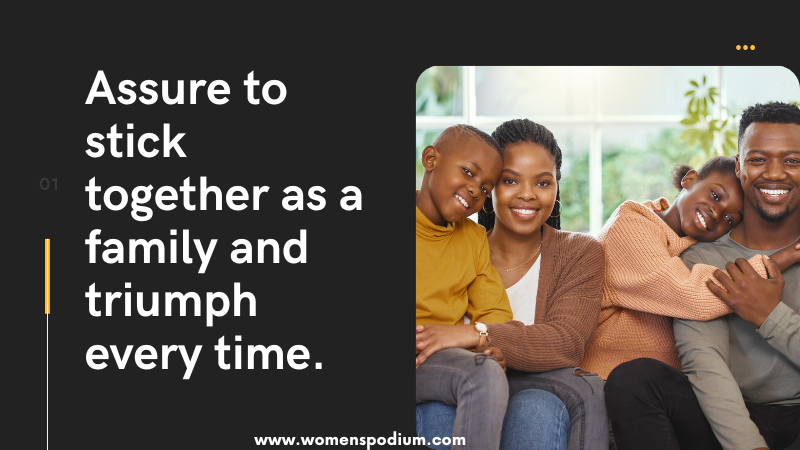 Family unity begins with U – N – I.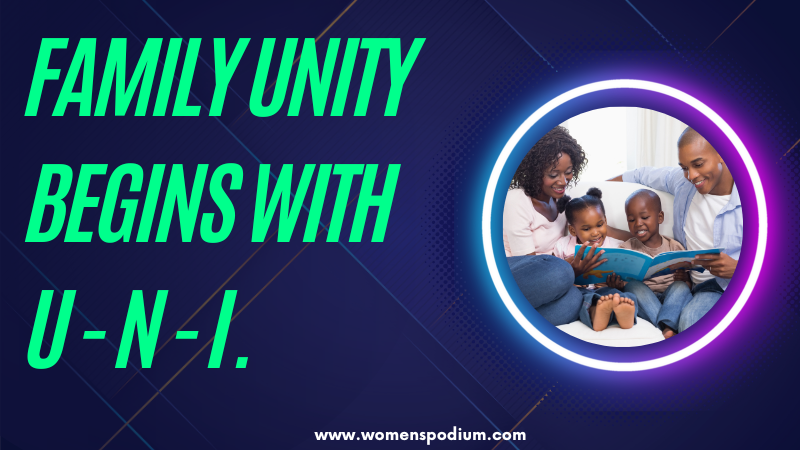 When a family is together, it's impossible not to feel love.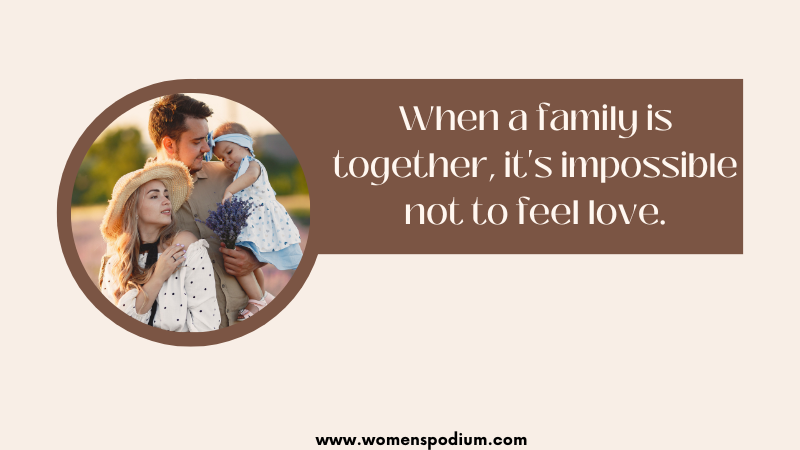 Quotes On Family Unity – Keeping The Family Together
Family is our backbone in a cruel and cold world. It offers moral and spiritual support. More importantly, during difficult times, our parents, relatives, and guardians also supported us. These amazing quotes on family unity will inspire you to respect and understand your family members better.
There is no doubt that it is around the family and the home that all the greatest virtues… are created, strengthened and maintained.

— Winston Churchill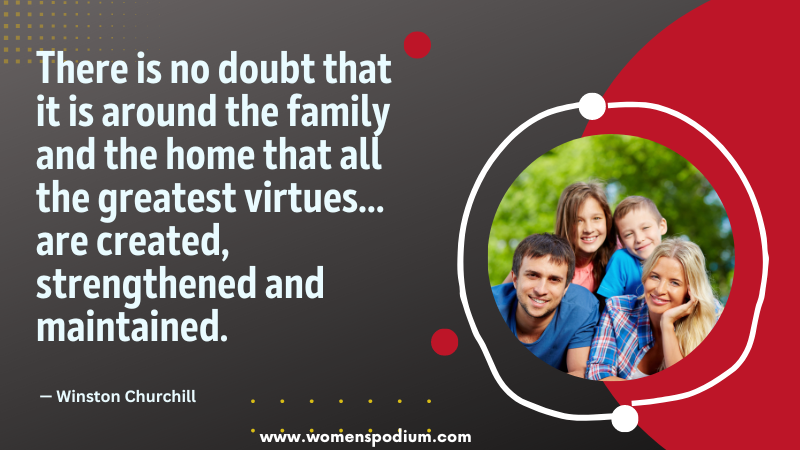 When trouble comes, it's your family that supports you.

— GuyLafleur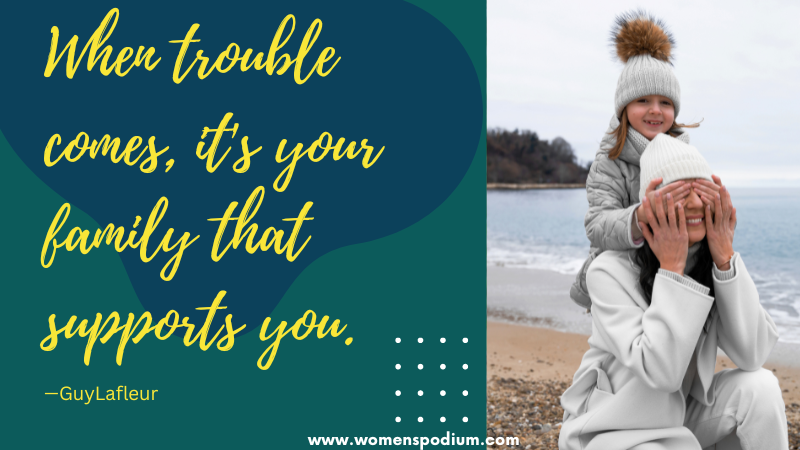 Call it a clan, call it a network, call it a tribe, call it a family: Whatever you call it, whoever you are, you need one.

— Jane Howard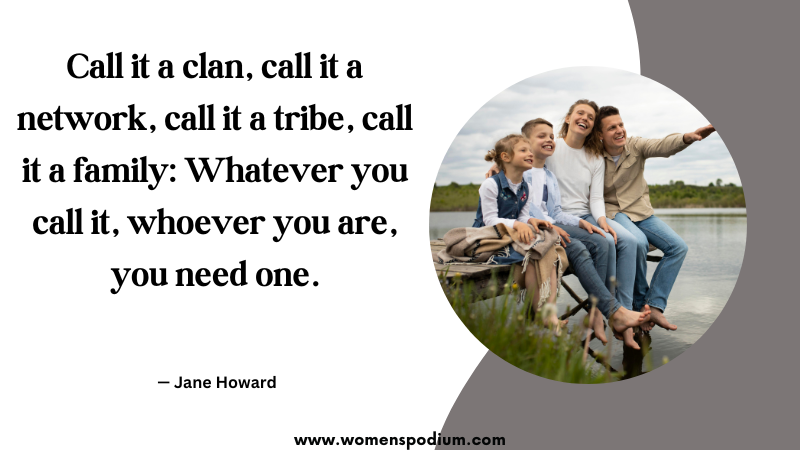 The bond that links your true family is not one of blood, but of respect and joy in each other's life.

— Richard Bach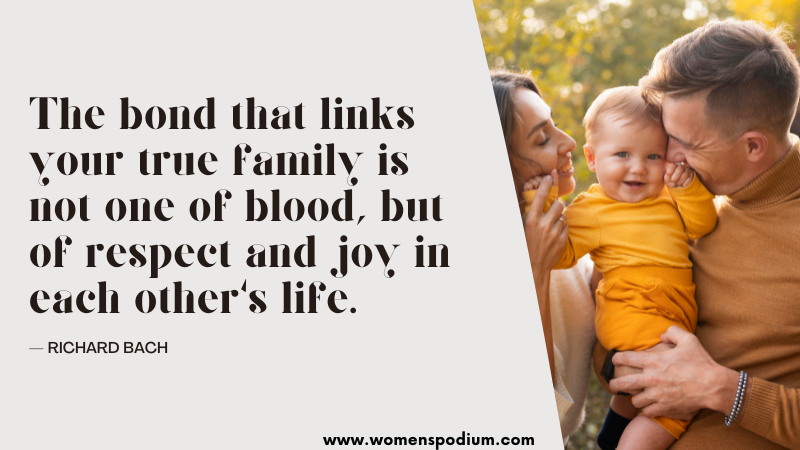 The strength of a family, like the strength of an army, lies in its loyalty to each other.

— Mario Puzo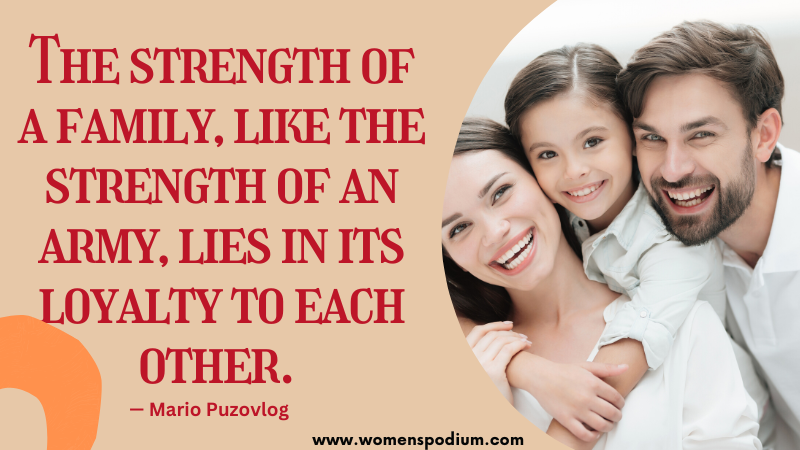 When everything goes to hell, the people who stand by you without flinching–they are your family.

— Jim Butcher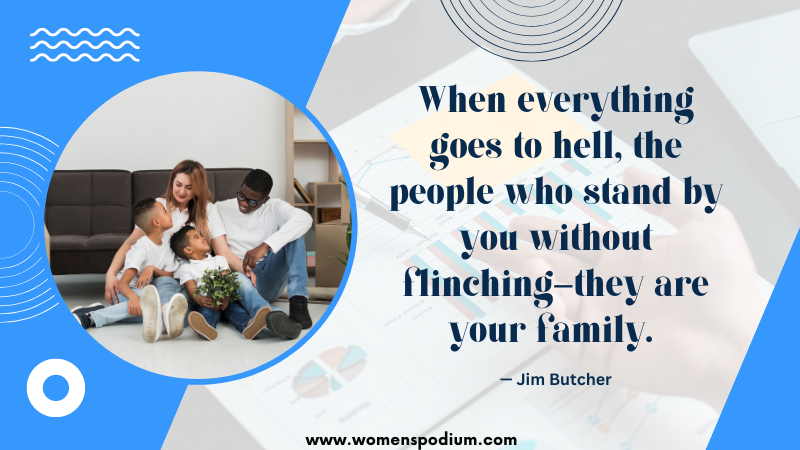 In family life, lo— Mario Puzove is the oil that eases friction, the cement that binds closer together, and the music that brings harmony.

— Friedrich Nietzsche
In time of test, family is best. — Burmese Proverb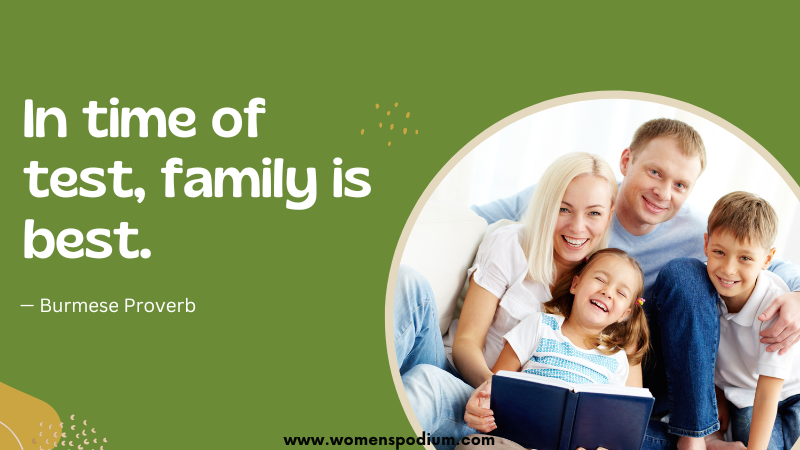 Family and friends are hidden treasures, seek them and enjoy their riches.

— Wanda Hope Carter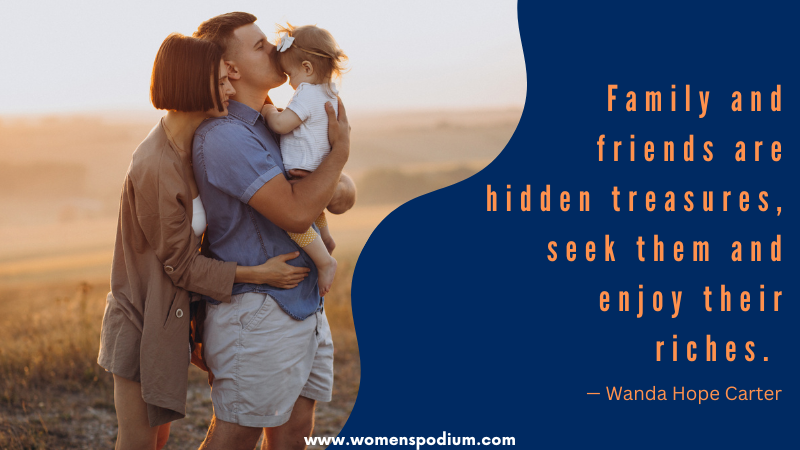 When trouble comes, it's your family that supports you.

— Guy Lafleur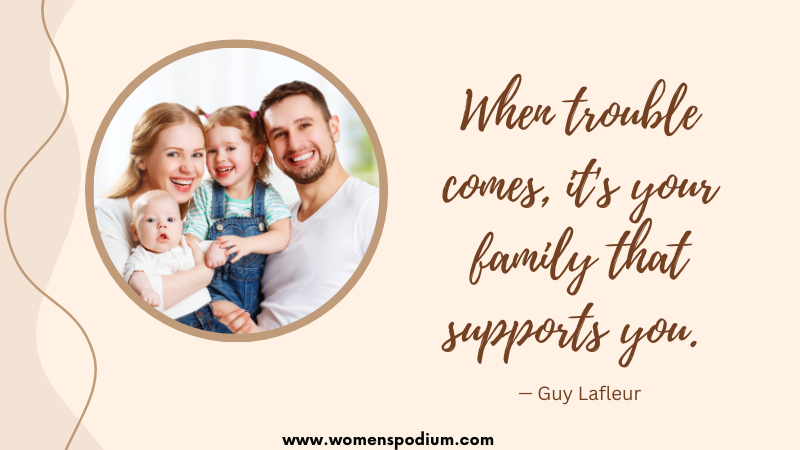 We must take care of our families wherever we find them.

— Elizabeth Gilbert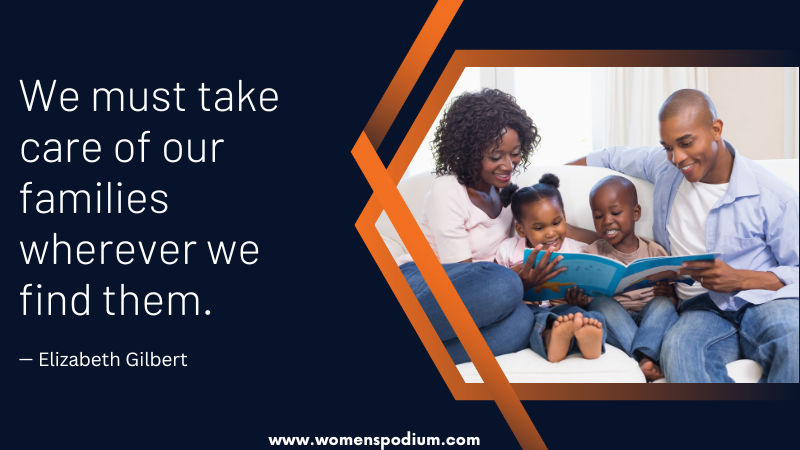 I think togetherness is an important ingredient of family life.

— Barbara Bush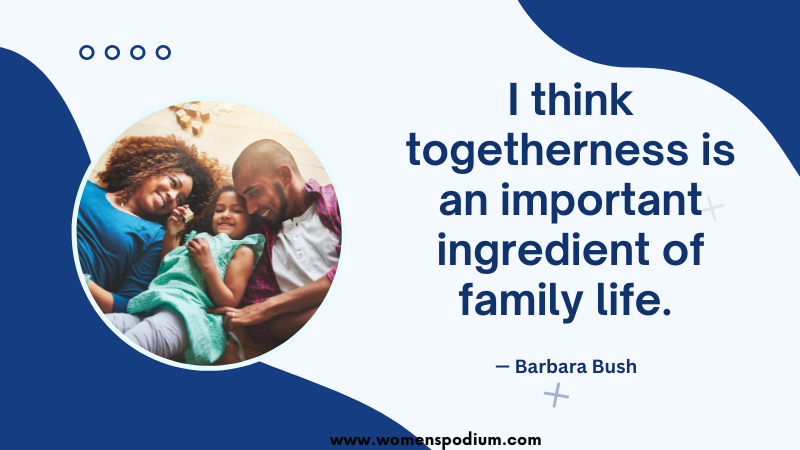 You need a rock-solid foundation of friends and family to keep you where you need to be.

— Lilly Singh
The only rock I know that stays steady, the only institution I know that works, is the family.

— Lee Iacocca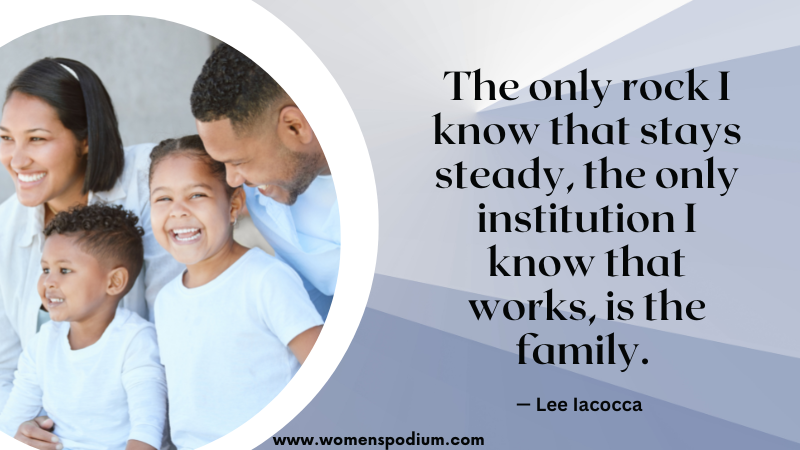 Conclusion
Having a family is a blessing, and it supports you no matter what. In addition to that, family unity helps people grow both emotionally and spiritually. These incredibly inspiring quotes on family unity will make you realize how blessed you truly are.
Also Read: Juggling between home and job. The Best Way To Balance Healthy Dual-Career Family Life