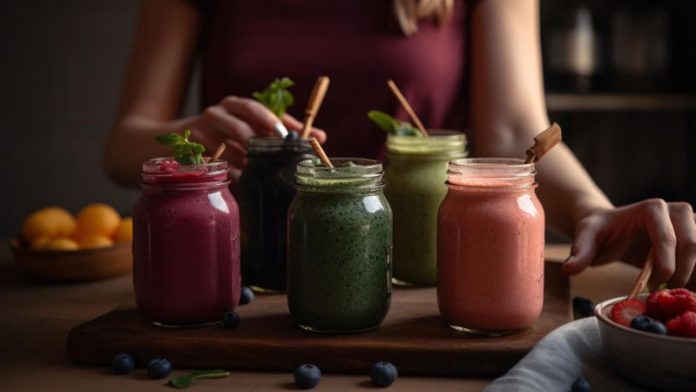 Nothing is more satisfying than a cold, creamy, thick smoothie for breakfast or after a workout. For those on a low-carb, high-fat diet, keto smoothies are delicious and nutritious. These shakes are filling, quick, and can be modified to your taste. The keto diet has various health benefits and is ideal for reducing weight and improving blood sugar. Typically, ketosis is a metabolic state in which the body burns fat instead of carbohydrates. Keto smoothies follow the principles of the ketogenic diet. They are satisfying and help with weight loss and other health concerns. These 5 best keto smoothies for rapid weight loss are easy to make and taste delightful.
Why Keto Smoothies?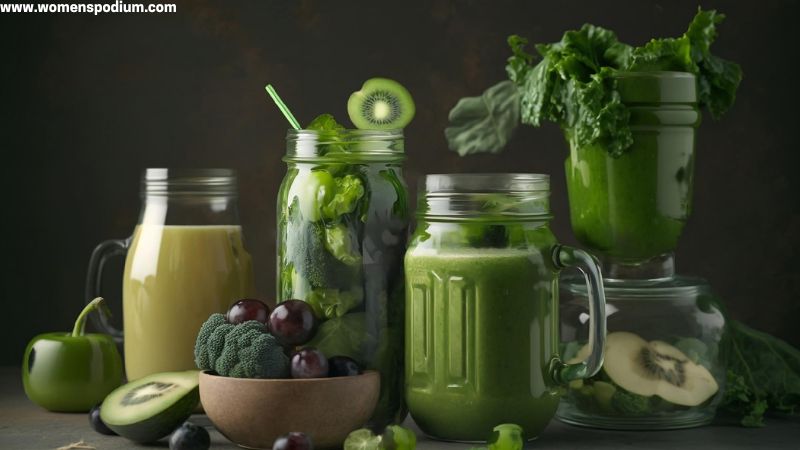 Keto smoothies are a quick and low-calorie breakfast option. They are packed with essential nutrients and low in carbs, making them an ideal choice for people following the keto diet. Typically, keto smoothies contain a blend of fruits, leafy greens, yogurt or non-dairy milk, and protein powder. Following a keto diet means limiting net carbs to 25–30 grams, so dairy milk, being high in carbs and calories, may not be the best option. Instead, low-carb milk options like almond milk, coconut milk, or soy milk are preferable in keto smoothies.
Keto Smoothies: What Kind Of Ingredients To Use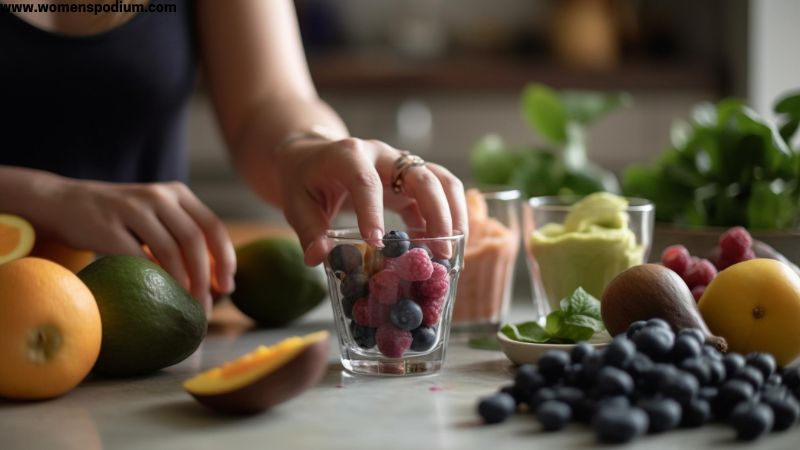 On a ketogenic diet, make a smoothie with low-carb and high-fat ingredients. The body digests carbohydrates first, then fats, which is why this diet plan emphasizes moderate protein and high fat. When your body is in a state of ketosis, it burns fat for energy. Therefore, fruits like avocados, strawberries, raspberries, and blueberries are great options for a keto diet plan. However, high-sugar foods like bananas are high in sugar and unsuitable for keto milkshakes. To make a healthy smoothie, add a scoop of protein powder and nuts for more value and taste.
Keto smoothies usually have a low-carb liquid base, such as coconut milk, almond milk, water, tea, or coffee, which helps with blending. Orange juice is inadvisable for a keto diet as it has a high sugar content. To add extra keto fat, you can include MCT oil, avocado, nut butter, coconut oil, and heavy cream. They contain healthy fats and make your smoothie delicious and fulfilling. Also, if you want more flavour and value, add vanilla extract, cocoa powder, or berries. To enhance the nutritional value of your meal, consider adding collagen powder, protein powder, Brazil nuts, and spinach. Lastly, you can top it off with shredded coconut, nuts, or cacao nibs for a beautiful decoration.
5 Best Keto Smoothies For Rapid Weight Loss
If you are on a low-carb and anti-inflammatory diet plan, these easy-to-make smoothies are indeed the best for you. These smoothies have frozen fruits, yogurt, non-dairy milk, and healthy fats. Also, they are low in sugar and a delicious way to get your daily dose of vitamins and minerals.
1. Green Keto Smoothie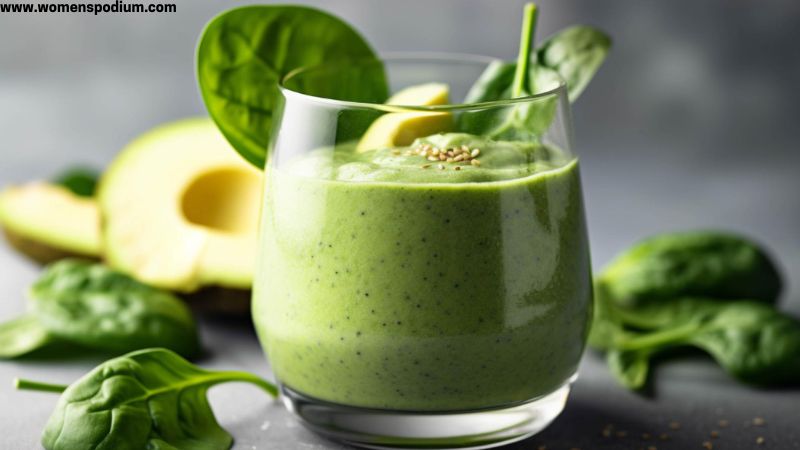 For me, the first in the list of 5 best keto smoothies for rapid weight loss is the green smoothie. A green keto smoothie is the perfect drink for a healthy breakfast for weight loss. It's packed with healthy fats, minerals, and vitamins. Moreover, this simple and nutritious smoothie will satisfy your hunger until the next meal.
Ingredients
Baby spinach (1 1/2 cups)
Frozen avocado chunks (1/2 cup).
Cucumber (1/4 cup).
Unsweetened coconut milk (1 1/2 cups)
Lemon juice (5–6 drops).
Ice cubes (optional).
Erythritol sweetener (according to your taste)
Instructions
Plug your blender and pour coconut milk with all the ingredients mentioned above. Blend thoroughly until a silky, creamy mixture forms. Enjoy this delicious jiffy made green keto smoothie.
2. Raspberry Keto Smoothie Recipe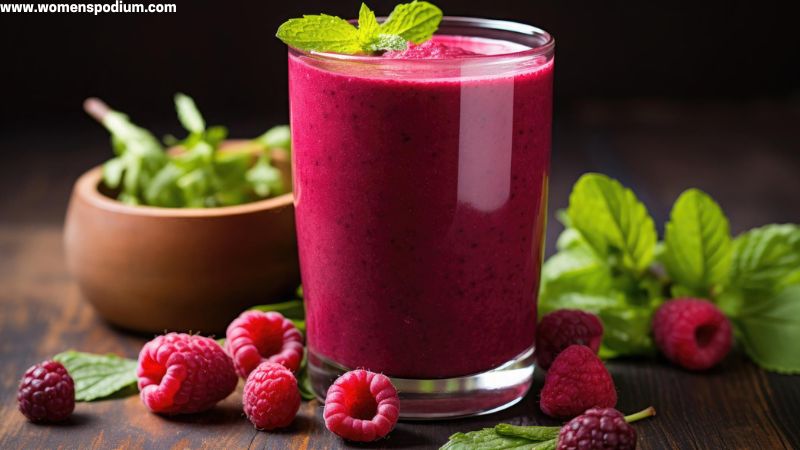 Raspberries are among the most widely enjoyed berries besides blueberries, strawberries, and cranberries. Besides being a heart-healthy food with numerous health benefits, raspberries are also enriched with minerals and vitamins. Plus, this creamy, smooth raspberry smoothie recipe is easy to make and tastes phenomenal.
Ingredients
Unsweetened almond milk (1 cup)
Full-fat Greek yogurt (1/4 cup)
Frozen raspberries (1/4 cup).
Frozen avocado chunks (1/4 cup)
Keto-friendly nut butter (1 tbsp)
Collagen Peptides (1 scoop)
Monk fruit sweetener to taste
Ice cubes (optional)
Instructions
Combine all the ingredients in a blender and blend until smooth and creamy. Pour it into your favourite glass and enjoy this healthy drink.
3. Healthy Keto Peanut Butter Smoothie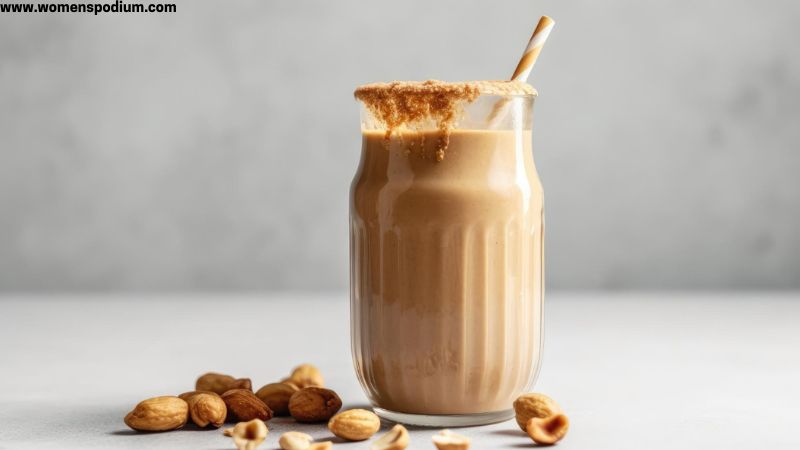 Peanut butter smoothies are low in sugar and high in nutrition. Those with a sweet tooth will love this recipe as a substitute for dessert. Furthermore, this recipe replaces bananas with avocados, giving it a smooth and creamy texture that tastes rich.
Ingredients
Unsweetened almond milk (1 cup)
Keto-friendly protein powder (1 scoop)
Unsweetened peanut butter (2 tbsp)
Frozen avocado chunks (1/2 cup)
Erythritol sweetener to taste
Vanilla essence (1 tsp)
Ice cubes (optional)
Instructions
Blend all ingredients in a blender until smooth and creamy, and it's ready for your diet menu.
4. Pina Colada Keto Smoothie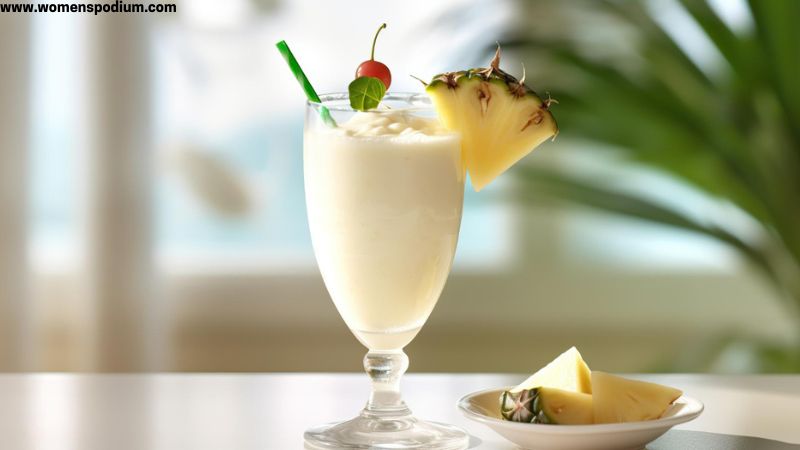 Pina Colada is a beloved beverage that everyone enjoys. It can be accompanied by any of your favourite summer snacks. A creamy pina colada smoothie is an ideal meal replacement as it is low in carbs and high in fat. Moreover, it contains abundant Vitamin C and other essential nutrients that boost energy levels. You can indulge in this refreshing smoothie at any time of the day to stay active and healthy.
Ingredients
Greek yogurt (3/4 cup)
Coconut milk (1 /2 cup)
Erythritol Sweetener to taste
Pina colada extract (1tsp)
Ice cubes (1 cup)
Instructions
Blend all the ingredients until the mixture reaches the desired consistency.
5. Strawberry Keto Smoothie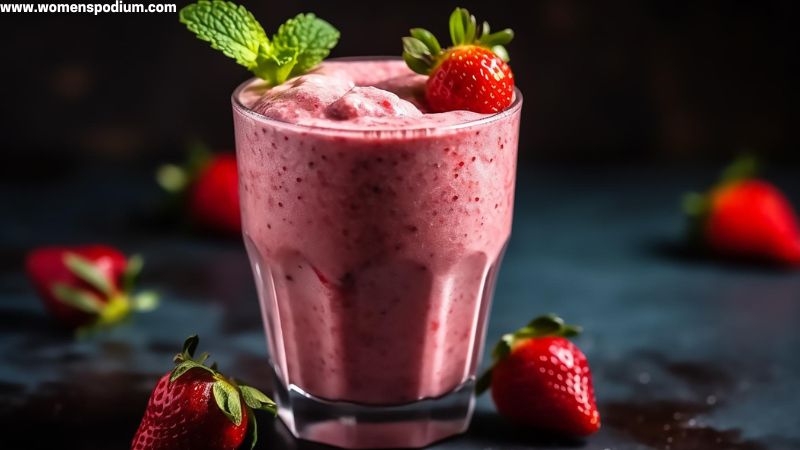 Strawberries are used in many recipes, whether it's a strawberry glaze or any other strawberry recipe. They provide a refreshing and delicious taste. This creamy, fruity, and refreshing strawberry keto smoothie recipe only requires four ingredients and is ready in just two minutes. Additionally, it is filling, low in carbs, and high in healthy fats.
Ingredients
Frozen strawberries (1/2 cup)
Unsweetened almond milk (1 1/2 cups)
Frozen avocado chunks (1/2 cup).
Erythritol sweetener or Monk Fruit Blend sweetener to taste
Ice cubes (optional)
Instructions
In a blender, blend all ingredients until smooth and creamy. Adjust the sweetness to taste and enjoy.
Final Words
The keto diet involves limiting carb intake to maintain and support ketosis. If you want to control your carbohydrate and fat intake, many healthy diet plans are available. Also, keto smoothies are a great option as they energize your body and provide a nutritious and satisfying drink. You can easily make these 5 best keto smoothies for rapid weight loss and change the ingredients according to your preferences. Don't forget to try these smoothies and share your feedback.
Also Read: If you're not keen on smoothies in your diet, opt for natural juices like refreshing watermelon juice. For those with diabetes, consider these natural juicing options for diabetes tailored to your needs.