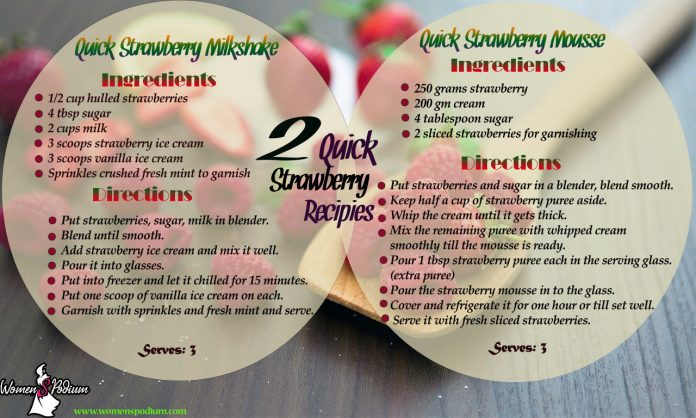 Summer has started to knock our door, and it's when we begin to crave for fresh and chilled desserts or shakes which can soothe our tongue. I love strawberry, strawberry recipes are my favourite when I want to make something quickly, I prefer milkshakes, and the one, I choose most often are strawberry shakes, they are easy and quick to make. If you have diabetes and craving for these strawberry recipes, add sugar-free instead of sugar and turn them into diabetic food. Even if you are running late for office, instead of skipping breakfast you can make it quickly; if you have no time to chill it in the freezer, add 2-3 ice cubes and a chilled glass of milkshake ready. I am sharing these 2 quick strawberry recipes here, check these out and make it whenever you are short of time.
Quick Strawberry Milkshake – One of the Yummy Strawberry Recipes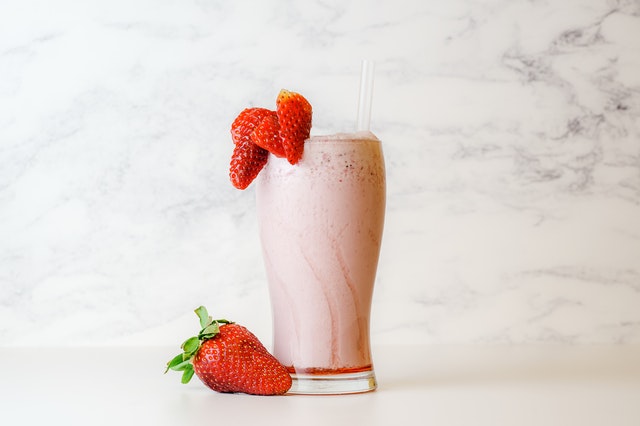 Ingredients:
1/2 cup hulled strawberries
4 tbsp sugar
2 cups of milk
3 scoops strawberry ice cream
3 scoops vanilla ice cream
Sprinkles crushed fresh mint to garnish
Directions:
Put strawberries, sugar, milk in a blender.
Blend until smooth.
Add strawberry ice cream and mix it well.
Pour it into glasses.
Put into freezer and let it chilled for 15 minutes.
Put one scoop of vanilla ice cream on each.
Garnish with sprinkles and fresh mint and serve.
Quick Strawberry Mousse – One of the Must Try Strawberry Recipes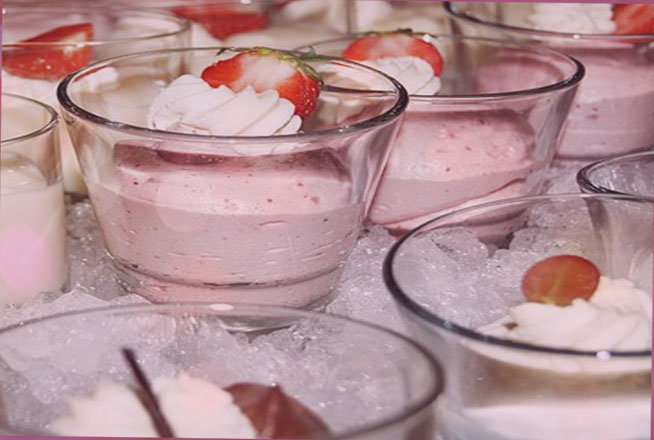 Ingredients:
250 grams of strawberry
200 gm cream
4 tablespoon sugar
2 sliced strawberries for garnishing.
Directions:
Put strawberries and sugar in a blender, blend smooth.
Keep half a cup of strawberry puree aside.
Whip the cream until it gets thick.
Mix the remaining puree with whipped cream smoothly till the mousse is ready.
Pour 1 tbsp strawberry puree each in the serving glass (extra puree which we kept aside to set).
Pour the strawberry mousse into the glass.
Cover and refrigerate it for one hour or till set well.
Serve it with fresh sliced strawberries.