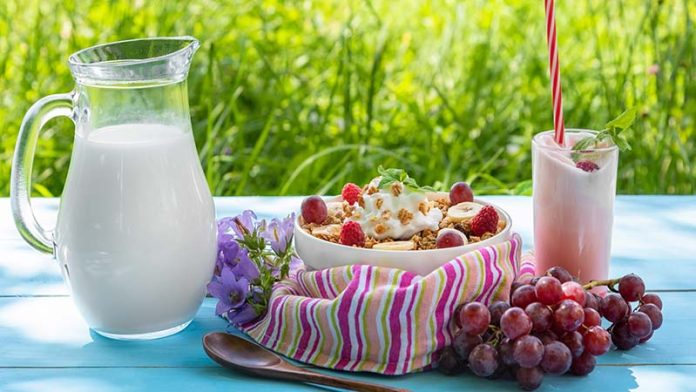 When it's hot outside, there's nothing like a refreshing summer snack to cool you down. From crunchy homemade ice cream and sweet fruit salads to coconut biscuits and creamy smoothies, there are plenty of delicious snacks that can help keep your body temperature in check. Whether you're looking for something light and healthy or indulgent and sugary, the possibilities are endless when it comes to summer snacking. Furthermore, not only will these tasty treats satisfy your cravings, but they'll also make sure that you stay cool all day long.
During summer, children get a break from school and being a mother; I am sure you would love to make a quick and easy savoury snack recipe that is healthy and can energize kids during summer break.
Healthy And Tasty Summer Snacks
In summer, when the weather is searing and the days are long, endless pool parties, beach days, and family get-togethers are all that we look for. Here are some summer snacks that are not only refreshing and delicious but they're also healthy.
1. Hummus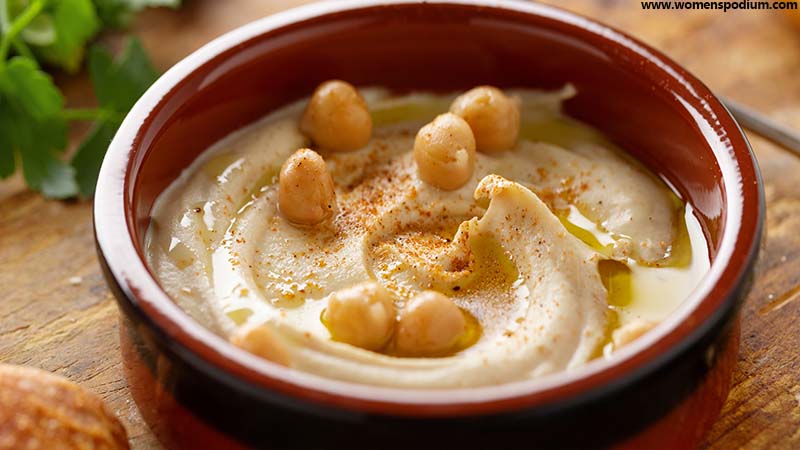 Summertime is truly the best time to dine hummus; they are nutritious as well as healthy. Hummus is incomplete without tahini, a paste formed from toasted sesame seeds that is rich, nutty, and somewhat bitter. When you combine tahini, garlic, and lemon with chickpeas, it creates a classic Middle Eastern recipe.
Ingredients
1 ½ cups cooked chickpeas
¼ cup fresh lemon juice
¼ cup tahini
2 tbsp. olive oil
1-2 minced garlic cloves
¼ tsp salt
½ tsp ground cumin
2-3 tbsp. of water
Sumac for serving
Directions
Making hummus smooth and creamy requires extra time to whip the tahini. Using a food processor, combine the tahini and lemon juice and process for 1 minute. Scrape the sides and bottom of the bowl, then process for another 30 seconds.
Combine the olive oil, minced garlic, cumin, and salt with the lemon juice and tahini mixture. Place all ingredients in a food processor and blend until well combined. Add half of the chickpeas to the food processor and process, then add the remaining chickpeas and process until the mixture becomes thick and smooth. Then add 2 to 3 tablespoons of water at a time until the desired consistency is reached.
Drizzle olive oil and sumac over the hummus and enjoy.
2. Strawberry Milkshake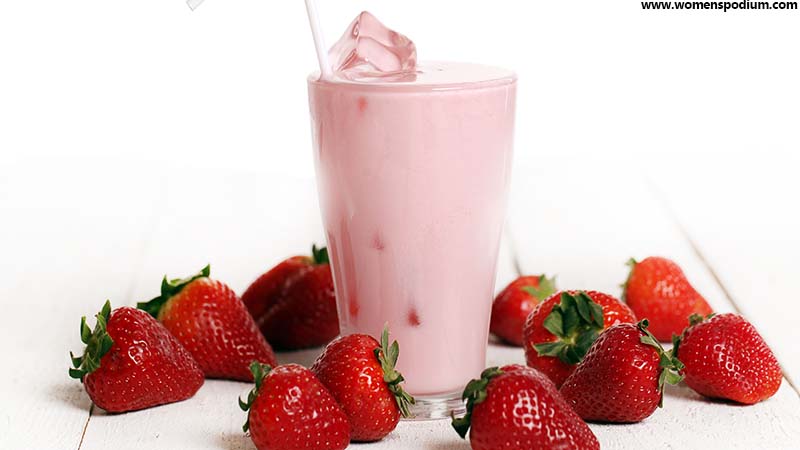 A strawberry milkshake is the most desirable and quick and easy to make summer delight among milkshakes. I find it a nutritious drink among the best healthy drink choices for young children. The best thing about milkshakes is that you can prepare them with fewer ingredients; for a rich, creamy strawberry milkshake, you need only four elements. There are many strawberry recipes, but my children simply adore and love strawberry milkshakes, and I love cocktails and desserts.
Ingredients
1/2 cold cup of milk
1 tbsp. sugar
1/4 tsp vanilla essence
1/2 cup frozen strawberries or fresh
Ice (optional)
To serve, whipped cream.
Direction
Add milk, sugar, vanilla essence, and strawberries to an electric blender and blend until the mixture is smooth and thick. Add some ice and blend again. Then serve with whipped cream on top, and enjoy.
3. Chocolate Ice Cream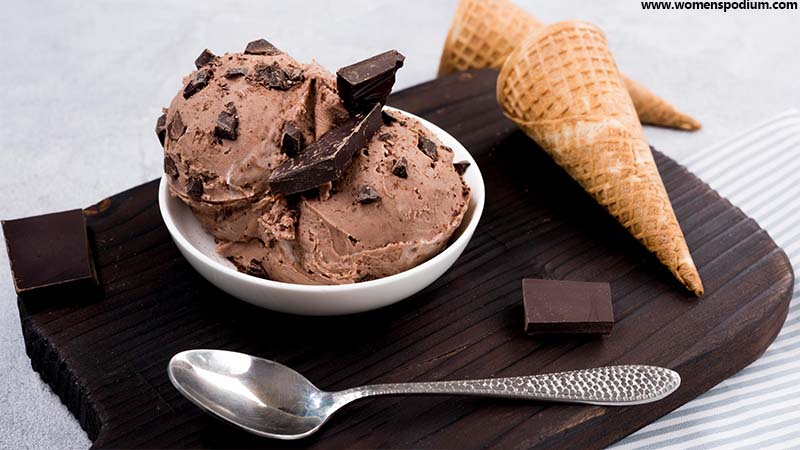 Every household freezer holds icecreams during summer, and we know children love chocolate ice cream, so that is required to be in your fridge. Beach vacations, pool parties, and trips in the summer are incomplete without chocolate ice cream. Typically, both children and adults cherish this summer delight. Try this quick ice cream recipe is simple and delicious.
Ingredients
½ cup unsweetened cocoa powder
2 cups heavy cream
½ cup chocolate chips
1 cup condensed milk
Direction
Combine cocoa powder and condensed milk in a bowl and mix well. Whip heavy cream until it turns into a soft peak.
Gently fold the cream into the cocoa powder and condense the milk mixture until it's thoroughly combined. Now add chocolate chips and fold.
Pour the mixture into an airtight container and cover the surface with plastic wrap to secure the lid. Freeze for 6-8 hours and enjoy.
4. Homemade Coconut Biscuit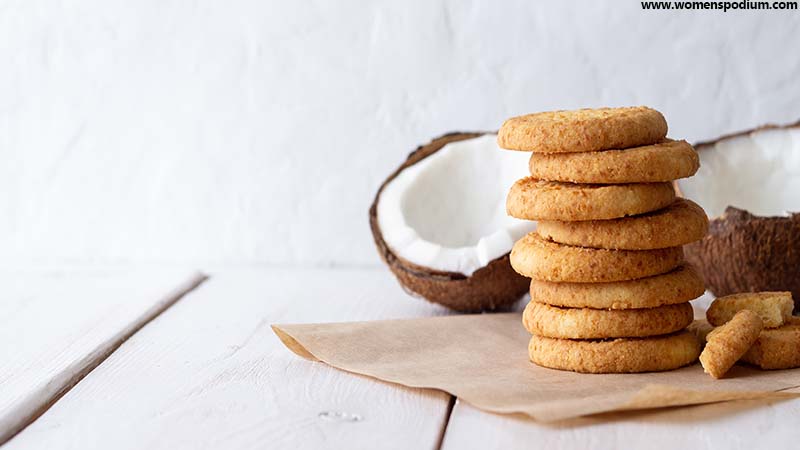 The mouthwatering, tender and delicious coconut cookies with crunchy toasted coconut add texture and lots of flavour when you take the first bite. Moreover, they are pretty simple to bake and the perfect summer treats for everyone. If biscuits are left, these delicious leftover biscuits recipes can turn them into something yummy.
Ingredients
2 cups all-purpose flour
¼ cup brown sugar
½ cup sugar
1 large egg
¾ cup unsalted butter
2 cups shredded and toasted coconut
1 tsp baking soda
1 tsp vanilla essence
1 tbsp. cornflour
Direction
Preheat the oven to 350 F, grease the baking tray and place parchment paper on it.
Sift all-purpose flour, baking soda, salt, and cornflour and set aside in a bowl.
Now, whip sugar and butter together with an electric mixer until it becomes frothy and light. Add eggs and vanilla essence and mix well.
Gently add the dry ingredients to the mixture. Then add toasted coconut to the batter. Mix the mixture with a spatula.
Cover the dough for 30 minutes.
Using a spoon, make cookies from the cookie dough. Bake the cookies for 10 minutes, until the edges are golden.
When the coconut cookies are ready, allow them to cool and enjoy.
5. Fruit Salad With Yogurt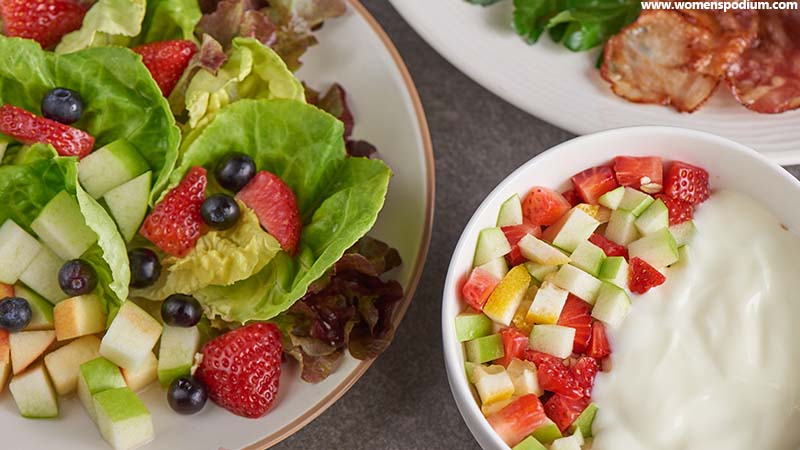 A fruit salad is a fantastic quick recipe for a healthy summer snack. Generally, salads are known for weight loss. More importantly, you can try many weight watchers salad recipes for lunch and dinner. Fruit salad is light, healthy, and tasty while also being incredibly painless and quick to prepare. Moreover, you can add fruit, yogurt, and nuts to make them more nutritious.
Ingredient
½ cup vanilla yogurt
¼ cup chopped walnuts
½ cup half-cut strawberries
¼ cup blueberries
1 large, chopped apple
1 thinly sliced kiwi
Direction
Add kiwi, apple, strawberries, blueberries, and walnuts in a large bowl. Now add yogurt and mix well; enjoy when chilled.
Final Words:
In the summertime, the weather is hotter than ever. But don't worry; these delicious summer snacks will help you beat the heat. More importantly, these recipes are perfect for children and adults and can be used as snacks as well as appetizers.
Also Read: If you are tired of the same old traditional way of making bread pakoras, try this slightly enhanced version of tasty potato-cheese bread pakoras.